How To Improve SEO On Shopify – 7 Strategies To Rank Higher On Google
If you have a Shopify store, chances are you're always looking for ways to rank higher on Google and get ahead of the competition. How can this be done? The answer is SEO. Search engine optimization (SEO) is an essential part of any successful online business strategy, and it's especially important for ecommerce stores like those hosted on Shopify….
When I first launched my Shopify store, I had no idea how to improve Search engine optimization (SEO) and get my products in front of the right customers. I was aware of the importance of SEO, but didn't understand the technical aspects that would help my store rank higher in search engine results….
After doing some research, I quickly learned that optimizing my store for SEO was essential and that Shopify had some great tools to help with this. In this article, we'll look at seven strategies you can use to improve your SEO on Shopify and start seeing better results in the search engines…
DISCLOSURE: Some of the links that I share in this article ARE my affiliate links. This means I may earn a commission, at no extra cost to you. In fact, sometimes you'll get a discount or free credits just FOR using my link. 🙂
Two Types of SEO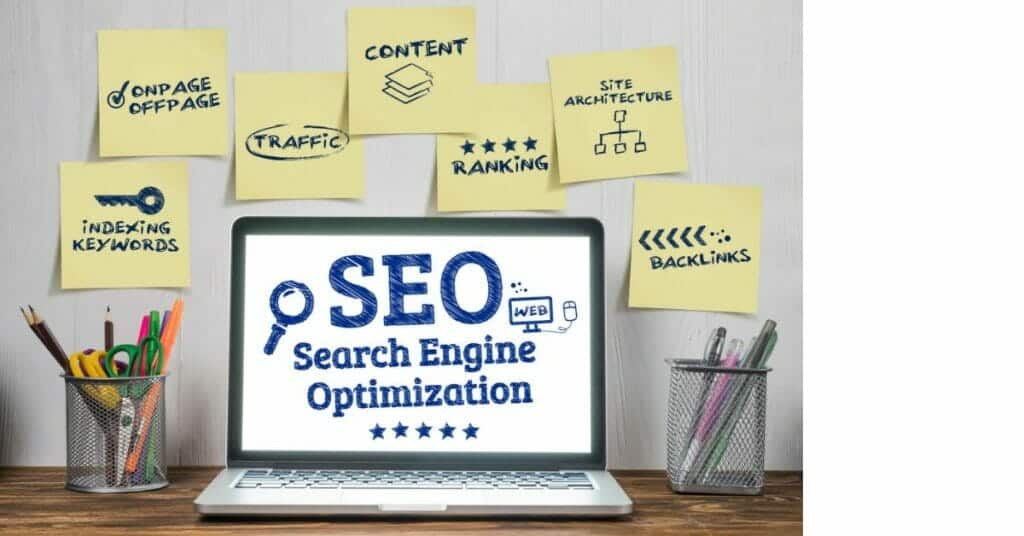 When it comes to SEO, there are two types – on-page and off-page SEO. On-page SEO refers to the optimization of elements on a particular page to improve its search engine rankings. These elements include the page title, meta tags, and content. Off-page SEO refers to the optimization of activities outside of your website that can help improve your SEO. This includes link building, social media engagement, and content marketing.
Both on-page and off-page SEO are important for improving your ranking on Shopify. However, the focus should be mainly on on-page SEO as this is what will directly affect the ranking of your Shopify store in the search results.
Understand How SEO Works
The first step to improving your SEO on Shopify is to understand how search engine optimization works. SEO is all about helping Google and other search engines find and rank your website higher in their results pages.
You can do this by optimizing your content for specific keywords, using structured data and rich snippets, making sure your website loads quickly, and more. Each of these elements plays an important role in improving your SEO, so it's important to understand how they work.
1. Keyword Research & Optimization
Start by researching relevant keywords that people may use when searching for products like yours. Knowing which keywords will attract more customers is key if you want to increase your visibility and traffic on search engines like Google.
Below are some tips for finding relevant keywords:
One of the best ways to start is by using a keyword research tool, such as Google Adwords or Moz Keyword Explorer. These tools can help you identify the most relevant and popular keywords related to your store, so you can optimize your content for them.
You can also use search engine queries to find out what people are searching for related to your products and services. Look at autocomplete suggestions and "people also ask" sections in Google or other search engines to get ideas for relevant keywords and phrases.

Additionally, track your competitors' SEO tactics to see what keywords they are using and if they are working well for them.
Finally, don't forget to take advantage of long-tail keywords, which are more specific search terms that can help you target a more precise audience. For example, while "women's shoes" is a good keyword, "comfortable women's summer sandals" is an even better one.
Make sure you use these keywords strategically throughout your website and product descriptions, including product titles, headings, content, and descriptions as appropriate. This will help search engines better understand what topics are covered on each page on your site and ultimately result in higher rankings.
Additionally, optimizing meta tags (like the title tag) with the right keywords can be beneficial as well. You can also get creative with your keyword usage by using phrases and synonyms for relevant words. This helps search engines find you more easily and can improve organic traffic to your site.
2. Optimize Your Product Titles and Descriptions
Product titles and descriptions are important pieces of content for SEO because they signal to search engines what your products are about. When it comes to crafting effective product titles and descriptions, the following are a few tips that you can follow:
Try to use long-tail keywords because these more specific search terms will help you rank for the right audiences in SERPs.
Your titles should accurately reflect the page content while also including relevant keywords so that they appear in the search engine results pages (SERPs).
Be sure to include detailed product descriptions, so potential customers know exactly what they're getting when they buy from you. Make sure that you craft well-written, keyword-rich descriptions, so they can easily be found in SERPs by potential customers. Also, keep in mind that these descriptions should be unique and not just copied directly from the manufacturer's page.
Meta descriptions provide visitors with a brief summary of what they can expect when they click through to a page—so make sure yours is interesting enough to encourage people to click!
By following these tips, you can help ensure that your product titles and descriptions are optimized for SEO so more people will be able to find them in SERPs!
3. Use Headings and Subheadings
Headings and subheadings help with on-page SEO, which means it helps people find your website. They also make it easier for people to read your page by breaking up the text.
Headings are like titles for each section, so you know what the page is about and subheadings break up each section into smaller parts. This makes it easier to understand what's written on the page.
The following are some tips for using headings and subheadings effectively:
1. Include relevant keywords in headings and subheadings to help search engines understand the content on the page.
2. Create a clear hierarchy by using H1, H2, and H3 tags that are properly nested – this helps search engines recognize each section of content as related to another.
3. Make sure all headings and subheadings have unique titles, so your page isn't competing for keywords with other pages on your site or around the web.
4. Try to keep your headings short (around 8-10 words) but still include enough information for both users and search engine bots to understand what's on the page quickly.
5. Use meaningful phrases rather than single words when possible, so you can provide more context about what each section is about without sacrificing readability.
4. Use Image Alt Text
Alt text is the text that describes what an image is, allowing search engines to understand more about the content on your website. This helps you appear in relevant searches and makes your site more accessible for people with disabilities who rely on screen readers to access online content.
So make sure to add image alt text to each picture you upload onto Shopify so search engine crawlers know what it is about when they index it for their results page. Below are some tips for writing effective alt text:
1. Use keywords in your alt text that are relevant to the image and page content
2. Describe the contents of the image accurately and concisely
3. Keep it short – aim for no more than 12 words
4. Avoid irrelevant or generic descriptions like "image", "photo", etc.
5. Use descriptive language that captures what is actually in the image
6. Be consistent with your alt text across all images on your site
7. Try to give each image a unique description
5. Create Quality Content for Your Blog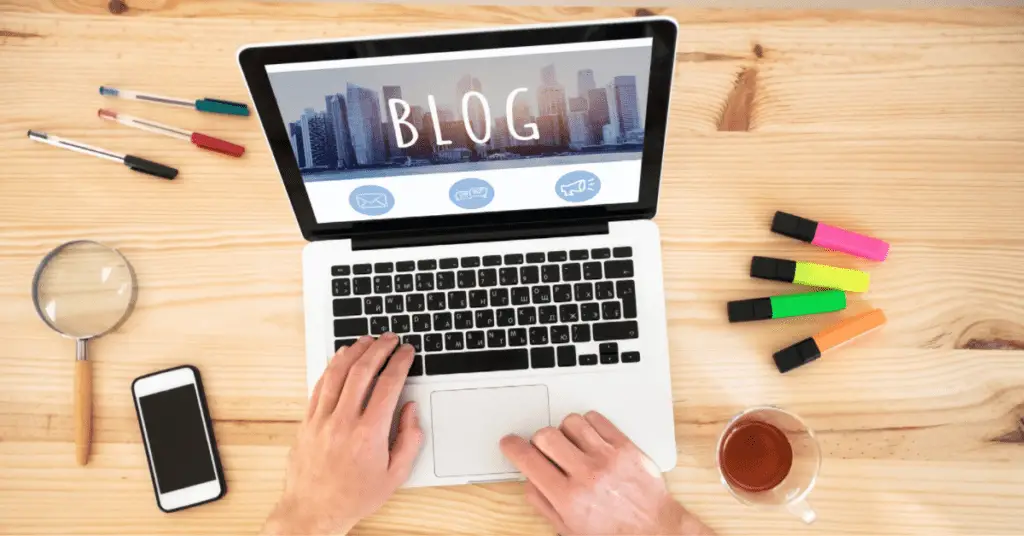 Plus, the more content you create for your website, the more chances you'll have of appearing higher in search engine rankings. This means that when people search for relevant keywords, they'll be able to find your website in the search results.
Here are some tips to help you create quality content that will make a real difference to your SEO efforts:
To ensure that your content is discovered by search engines, make sure to use keywords throughout your website and create blog posts regularly. Focus on creating content that answers questions from your target audience and provides value. (to insert helpful content update article here)
1. Target long-tail keywords – Long-tail keywords are more specific, meaning they're more likely to get you quality clicks from people actually searching for what you have to offer.
2. Write informative and engaging content – Make sure your content is relevant to your target audience and offers value, such as useful tips or insights that keep readers engaged.
3. Optimize content for SEO – Include relevant keywords throughout your posts, use engaging headlines and meta descriptions, add internal and external links to support the topic of discussion, and include visuals such as images or videos.
4. Promote content on social media – Share your posts on all major social media platforms so you can garner more reach and engagement. This will increase the number of people who come across your website and boost its rankings on search engine results pages (SERPs).
You can share this content through social media channels such as Facebook, Twitter, and Instagram as well as through email campaigns or newsletters—all of which will help drive more visitors to your site from organic searches. This will also help you build a loyal following of customers and increase visibility for your website.
Plus, creating content that is optimized for mobile devices is important too, since many people these days prefer using their phones for online shopping rather than their computers. I do this by always checking how my content look on mobile before publishing it and make adjustments if needed.
6. Internal Link Building & Backlinking
Internal link building and backlinking are essential SEO strategies used to improve a website's ranking on search engine result pages (SERPs). When done correctly, they can help your website rank higher in the SERPs and drive more organic traffic to your site.
Internal link building is a process where you link two pages of your website together. This helps search engines understand the structure of your site, which allows them to better serve up relevant content when users enter a query.
Backlinking is the process of getting other websites to link back to yours to direct visitors from those sites directly to your own. This helps improve your website's reputation with search engines as well as boost its visibility and rankings.
Backlinks should always be relevant and from high-quality sources so that they have a positive impact on your site's ranking instead of a negative one! Also it's important not to overdo backlinking; too many links can actually hurt rather than help you in terms of SEO performance as it makes your site look spammy.  
To take advantage of both internal link building and backlinking, below are some tips:
1. Link related blog posts – linking two blog posts together helps search engines understand the content of your website in greater detail, making it easier for them to crawl and index your page.
2. Reach out to websites relevant to your industry and ask them to link to one of your blog posts or pages. This will help create more visibility for your website as well as improve its ranking on SERPs .
3. Publish guest blog posts on websites related to your industry, and use those posts as an opportunity to link back to your own website. This will help create more visibility for you and your business as well as provide valuable content for readers.
4. Create infographics that contain relevant keywords and interesting visuals, and share these on social media. This will help attract more visitors to your website, which can help boost its rankings in search engine results pages.
7. Optimize Your Site Structure
Your website's structure plays an important role in SEO, as it helps search engine crawlers understand the different pieces of content on your site. When a website is well organized, it makes it easier for search engine crawlers to index your pages and rank them appropriately in SERPs.
As such, you should focus on having a well-structured, intuitive website. This includes making sure each page has an easily identifiable title as well as navigation links that are consistent and logical.
Shopify sites come pre-loaded with many features like tags, categories, collections and pages that all help structure your site in a way that makes sense for both customers and search engines alike.
When creating these elements, try to keep them organized in a logical manner so both customers and search engines can easily find what they need on your site. This will help with SEO as well as customer engagement!
Additionally, adding breadcrumbs (hierarchical navigational elements) to your site can help search engines understand the context of your pages and rank them accordingly. Furthermore, if you have a blog or other content on your website, make sure to include proper categories and tags so the information is easily accessible.
Optimizing your site structure can help search engine crawlers understand your content better so they can more accurately index your pages for SERPs. This ultimately leads to higher rankings and increased organic traffic!
Conclusion on how to improve SEO on Shopify
Improving the SEO of a Shopify store takes time and effort, but it's definitely worth it in the end! A well-optimized Shopify store means increased visibility on SERPs and more organic traffic coming into your website – which translates into more sales!
So if you're looking to take full advantage of all that Shopify has to offer, start by investing some time into learning about SEO best practices like keyword research & optimization, content creation & sharing, internal link building & backlinking – all strategies that can help take your Shopify store's SEO game up a notch!