The Winning Mindset Behind Print on Demand Success: Tips and Insights
Many people dream of making money online, but very few actually achieve success. Why is that? It's not because they lack the skills or the knowledge to do so. Instead, the winning mindset is what separates those who succeed from those who don't.
This is especially true for those who are in the Print on Demand (POD) business. After starting the Print on Demand Jewelry business for about half a year, I have learned that having the right mindset is key to succeeding. In this blog post, we'll explore the winning mindset behind the entrepreneurs with print on demand success and give you some valuable tips and insights to help you achieve success of your own.
DISCLOSURE: Some of the links that I share in this article ARE my affiliate links. This means I may earn a commission, at no extra cost to you. In fact, sometimes you'll get a discount or free credits just FOR using my link. 🙂
Understanding the Print on Demand Landscape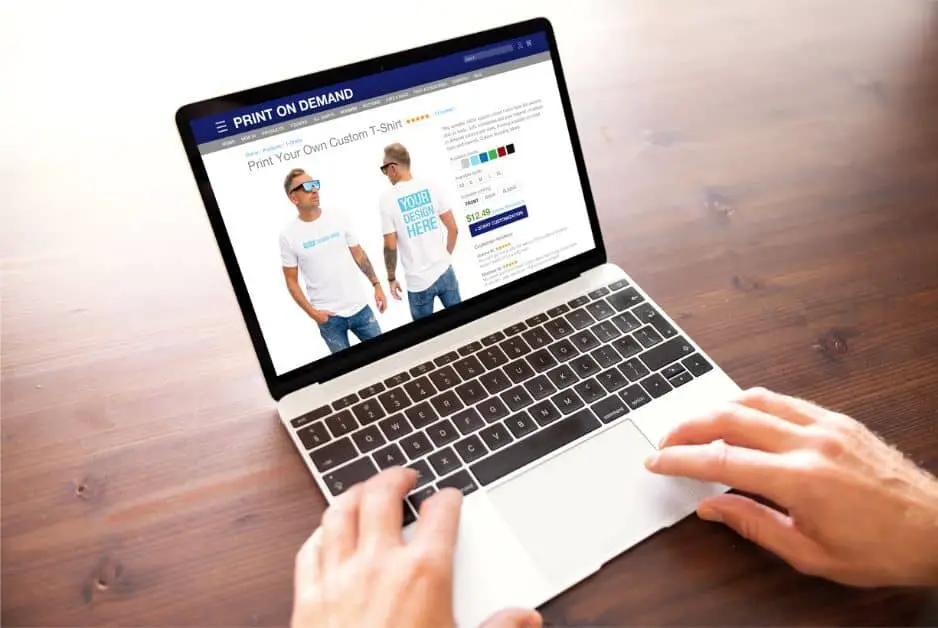 Print on Demand (POD) is a rapidly growing sector within the ecommerce landscape. This business model allows sellers to offer a wide array of products without the need for inventory. When a customer places an order, the product is printed and shipped directly to them, removing the traditional challenges of stock management and upfront investment.
The global Print on Demand market has been on the rise, fueled by advances in printing technology, the boom of ecommerce, and the increasing demand for personalized goods. This growth opens up a wealth of opportunities for savvy entrepreneurs. By keeping up with market trends, identifying profitable niches, and delivering high-quality, unique products, you can tap into the massive potential this industry has to offer.
Advantages of Print on Demand Business Models and the Role of Mindset
The advantages of Print on Demand are substantial and diverse, contributing to its increasing popularity among entrepreneurs. A significant benefit is the low startup costs, as the model eliminates the need for upfront inventory investment. This reduces risk and allows for a more agile business approach.
The ease of customization is another notable advantage, offering the ability to provide tailored products, which are increasingly favored by today's consumers. Moreover, the POD model is scalable, with the capability to meet demand as your business grows without additional strain or infrastructure.
Important Mindset for Print on Demand Success
Nevertheless, to leverage these advantages, the right mindset is critical. A winning mindset in the POD realm involves a consistent commitment to learning and adapting. I will share some of the important mindset you need to succeed in POD business below:
Long-Term Perspective
Success in the Print on Demand business doesn't happen overnight. It's important to maintain a long-term perspective and stay committed to your goals. I have to remind myself this frequently whenever I felt that there is a lack of result or I have not achieved what I have set out to do. It is after all a marathon, not a sprint.
Set realistic expectations, celebrate small victories along the way, and remember that learning a new business and building it to be thriving takes time, dedication, and perseverance. Keep pushing forward.
Have a positive attitude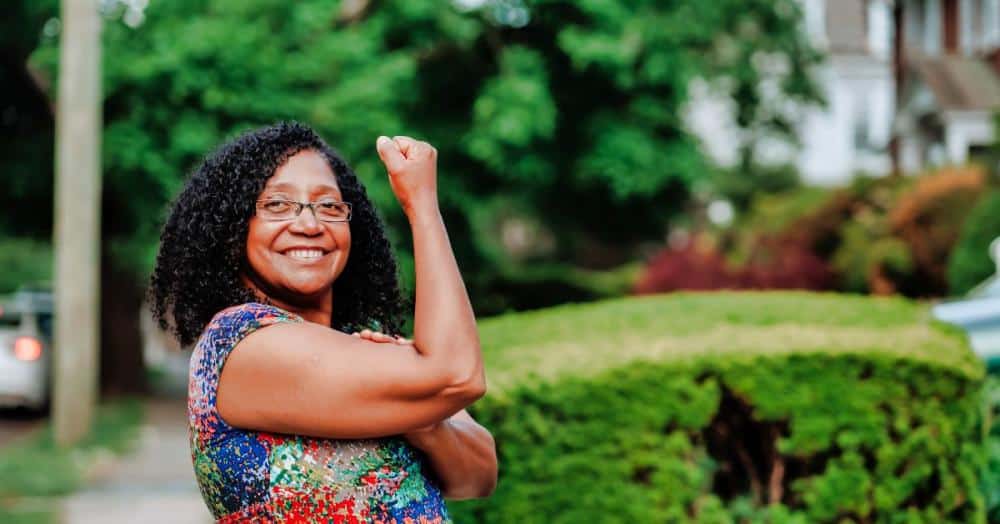 The road to success is never easy, and this is especially true for POD. You'll likely encounter many obstacles and setbacks that are beyond your control along the way, but it's important to stay positive and keep moving forward. For example, sudden account suspension, listings inactivated or problems with shipping.
To weather these challenges, you need to maintain a positive attitude that will help you find solutions and stay focused on your goals. Those who succeed in this industry are the ones who keep going, even when things get tough.
A positive attitude will also attract customers and help you build a loyal following. Your customers will appreciate your enthusiasm and be more likely to buy from you.
One way to stay positive is to focus on what you can control. Make a list of things you can do to improve your business and take action on them. Celebrate your small wins and learn from your mistakes. Surround yourself with positive people who support your vision and encourage you to keep going.
Have a Growth Mindset
Embrace a growth mindset that is open to learning, adapting, and improving. The Print on Demand industry is dynamic, so being willing to evolve with changing trends and technologies is essential for long-term success.
A growth mindset is the belief that one's abilities and skills can be developed through hard work and dedication. Those with a growth mindset are open to learning new things and are willing to take risks.
This includes experimenting with different products, designs, and marketing strategies. With a growth mindset, you'll be able to adapt to changes in the market and stay ahead of the competition.
Read Related Posts
Test New Designs Regularly
Make sure you experiment and test new designs on a regular basis, monitor customer feedback, and adapt accordingly. Constantly seek new ways to stand out and make sure your products are unique, attractive, and of top quality. It's also important to keep up with trends in terms of colors, materials, and designs.
You may find that some products work better than others, so don't be afraid to adjust and pivot your strategies. Stay agile and adopt a testing mindset to ensure you're always one step ahead of the competition.
Be Disciplined, Patient and Persistent
Be disciplined, patient and persistent in pursuing your goals. Persistence is the attitude of never giving up. Being persistent also means putting in the time and effort to learn the ins and outs of the business. This includes researching products, suppliers, and marketing strategies.
To be persistent, you also need to have a goal in mind and stay focused on it. Create a plan and stick to it, even when faced with obstacles. Embrace challenges as an opportunity to grow and learn. Surround yourself with people who motivate and encourage you.
It may take some trial and error, but persistence will pay off in the end. Keep creating new designs, networking with other entrepreneurs, and learning from your mistakes. Over time, your hard work will pay off.
The more persistent you are, the more likely you are to achieve success. You just need to keep shooting until you hit the target. I learned that many people failed in this business because they quit. Some even said that you can expect 98% failure rate in your testing so expect it.
Embracing Failure – Willing to make mistakes
Mistakes are a part of print on demand business. However, what sets successful entrepreneurs apart is their ability to learn from their mistakes and move forward. Remember that failure is not permanent; it's only temporary feedback that tells you what doesn't work.
Take the time to analyze your mistakes and figure out what caused them. Use this information to improve your business and prevent the same mistakes from happening again. Remember, failure is not the opposite of success; it's part of the journey to success.
The key to success is not to avoid failure but to embrace it and use it as a learning opportunity. To embrace failure, you need to change your perception of it. Instead of seeing it as a setback, view it as a process of trial and error.
Read Related Post
Self-Motivation
The most important factor in achieving success is self-motivation. You need to be motivated and driven if you want to succeed. Without motivation, it's easy to get discouraged or give up.
To stay motivated, set small achievable goals that are specific, measurable and time-based. Celebrate your successes when they happen, no matter how small they may be.
Also, take the time to reflect on the progress you've made so far and remind yourself why you started this journey in the first place. This will help keep your eye on the prize and inspire you to continue moving forward.
Finally, make sure you surround yourself with people who share your passion and enthusiasm for succeeding. Find a mentor or business coach who can help you stay motivated and on track. Having someone to turn to for advice and support is invaluable when it comes to staying focused on your goals.
Read Related Post
Be Creative and Innovate
The Print on Demand industry thrives on creativity and innovation. You need to be creative in order to stand out in a crowded market. Research and learn from popular designs that sell well but don't just copy them. You need to make them better.
Experiment with new designs, materials and colors on a regular basis. This means coming up with unique designs that will appeal to your target audience. But creativity goes beyond just design.
You need to be creative when it comes to marketing as well. This includes finding new and innovative ways to promote your products and reach your target audience. Whether it's through social media platforms, email marketing, or influencer partnerships, your creativity can set you apart from your competitors.
Aim for Consistency and Progress
Consistency and progress are key to achieving success in the print on demand industry. You need to consistently produce quality designs and create a steady stream of content. This is the best way to build loyalty with your customers and ensure they keep coming back for more.
Set aside time to build up your designs every day and challenge yourself to improve with each iteration. This will help you make steady progress over time and stay motivated.
Above all, enjoy the process and have fun! With the right mindset, tools and strategies in place, success will come. Believe in yourself and take one step at a time. With hard work and dedication, you can achieve great things.
Stay Focused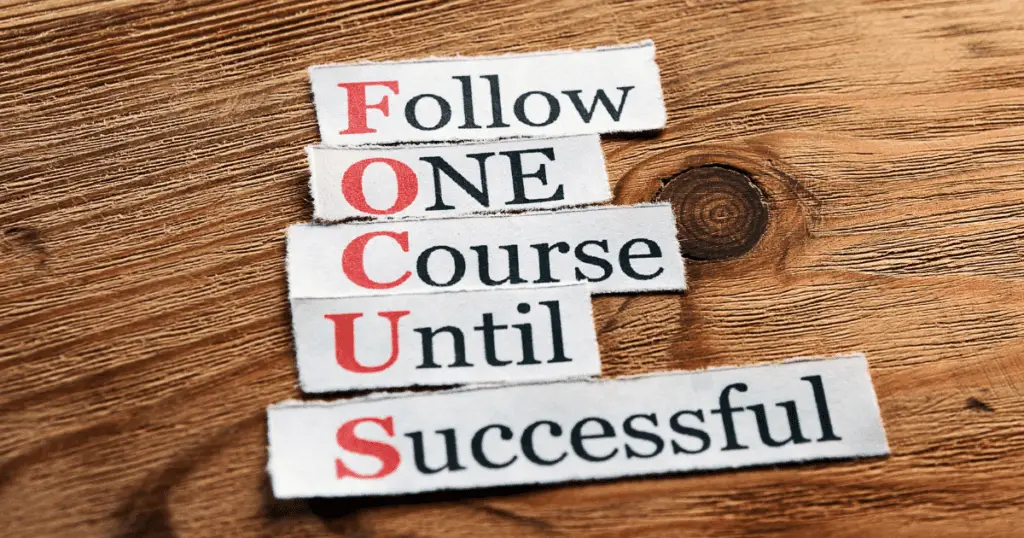 The key to achieving success in business is staying focused. It's easy to get distracted by new opportunities and shiny objects, but this will only pull you away from your goals.
Make sure that you stay laser-focused on the one opportunity that lies in front of you. This means identifying what success looks like and putting all your resources into achieving it.
Avoid distractions and stay disciplined in your work. Remember that every action you take should bring you closer to your goals.
Network and collaborate with other entrepreneurs and Learn from Others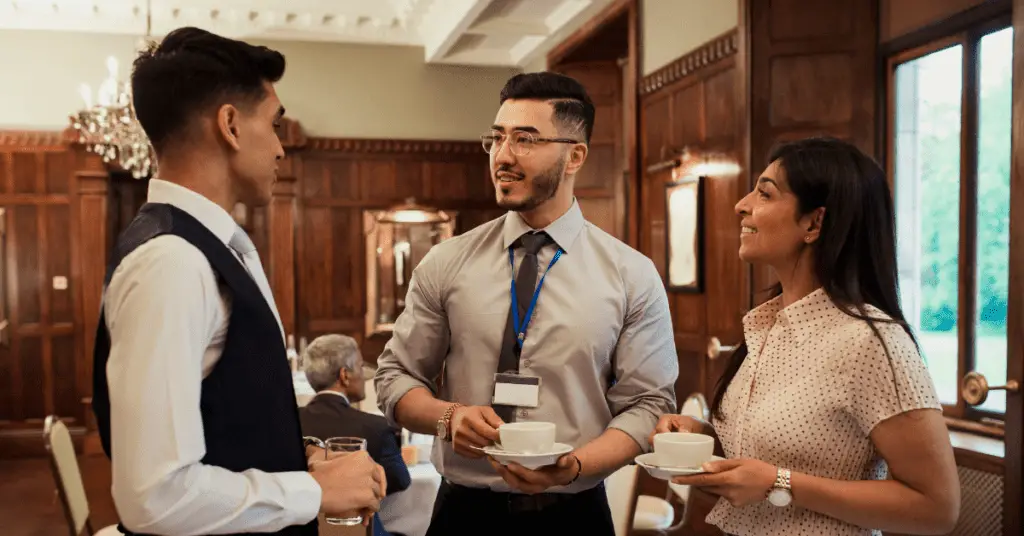 When starting a Print on Demand business, you don't have to reinvent the wheel. Learn from other successful entrepreneurs in your niche. Look at what they are doing right and how you can apply these strategies to your business. Join communities and groups of entrepreneurs where you can learn from others and receive support.
Connect with other entrepreneurs on social media, attend conferences, and join online groups. Collaboration can lead to valuable partnerships and help you reach a larger audience. By working together, you can learn from other entrepreneurs and grow your business.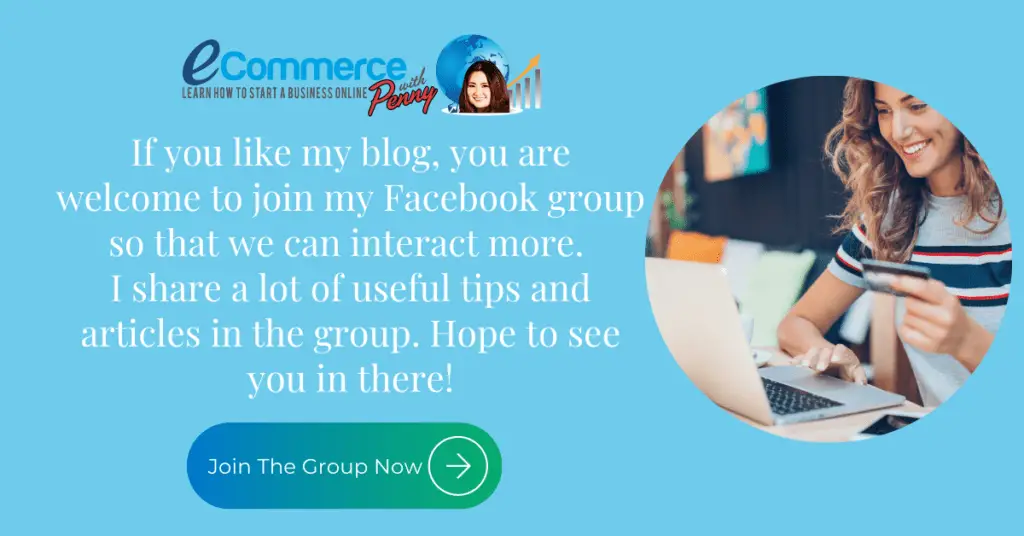 Conclusion
The Print on Demand business is one of the most accessible and rewarding industries to break into, but it requires a winning mindset to turn your designs into a profitable business. By adopting the important mindset we outlined above, you can move towards success with clarity and confidence.
Stay motivated, be creative, aim for consistency, stay focused, and never underestimate the power of networking. Success is not just about the destination, but the journey you embark on to get there.
Now, it's your time to take action! Apply these tips and insights to your entrepreneurial journey and watch as they transform your business.