Turning Negatives into Positives: How to Respond to Negative Reviews
As online entrepreneurs, we know that reviews are critical in building our business. Positive reviews help to establish trust and credibility with our customers, while negative reviews can have the opposite effect. Negative reviews can be frustrating, discouraging, and even damaging to our business. But, in reality, negative reviews are inevitable as it's impossible to please everyone.
But instead of letting them get you down, you can use them as an opportunity to improve your business and strengthen your reputation. In this blog post, we'll explore some practical ways on how to respond to negative reviews and turn them into positive opportunities.
Keep Calm and Read the Review Carefully
As an entrepreneur, your business and products may be like your babies, and it can be hard to receive negative reviews. The first and most important thing to remember is that negative reviews are not a reflection of you as a person. It's easy to take negative reviews personally, but the truth is that they are simply a reflection of someone's individual experience with your product or service.
Don't take things personally and focus on the feedback itself. I know it's easier said than done as I remember when I first started selling online and got the first negative review on my product, I was devastated to say the least!
However, before responding to a negative review, it's important to stay calm, take a deep breath and read the review carefully. It is essential to keep a level head and avoid responding emotionally, as this can cause even more damage to your reputation. Instead, respond calmly and objectively, and try to resolve the issue in a professional manner.
Try to understand the customer's perspective. If there's a specific issue that the customer has complained about, take note of it and think about how you can solve it. Sometimes, negative reviews can be a result of a simple misunderstanding or miscommunication. If this is the case, you may be able to address the issue and resolve it quickly.
Don't Delete Negative Reviews
It may be tempting to delete or ignore negative reviews, but this could do more harm than good. Removing negative reviews sends a message that you're trying to conceal something, and it can fuel negative conversations about your business elsewhere. Instead, embrace negative feedback as an opportunity to improve your business.
Negative reviews also serve to make your review ratings more authentic and trustworthy. If all your reviews are five-star ratings, it can seem suspicious to potential customers. But if they see a mix of positive and negative reviews, it gives off the impression that your business is genuine and honest.
Remember that negative reviews can be a chance to learn from your past mistakes and make necessary changes.
Respond Promptly and Professionally
When customers take the time to leave a negative review, it often means that they're frustrated. Responding quickly and professionally is key – don't leave the customer hanging for days or weeks without a response as this could further escalate the situation. Responding to their concerns quickly and politely also shows that you care about the customer's experience and are taking their concerns seriously.
Be polite, empathetic and professional in your response, even if you disagree with the customer's complaints and avoid being defensive or confrontational. Start by addressing the reviewer by name and thank them for their feedback, then acknowledging the customer's concerns and apologizing for any issues they've experienced or negative experience they may have had. Finally, try to offer a solution to resolve the issue or an explanation.
Don't be defensive; instead, acknowledge the issue and show that you're taking steps to resolve it. In doing so, you're creating a positive impression and showing the customer that their concerns are a priority. Even if you can't solve the issue right away, let the customer know that you're taking their feedback seriously and that you're working on a solution.
It is also important to differentiate between opinions and facts. If the review is based on a customer's opinion, respect it and apologize for any inconvenience caused. However, if there are factual inaccuracies in the review, respectfully provide correct information to the customer.
Address the Issue Publicly
When responding to negative reviews, it is also essential to keep a public perspective. Potential customers may also see the negative review and judge your response. Therefore, it is important to respond to the issue publicly, addressing the points raised in the review. This shows that you are proactive and willing to take responsibility for any issues.
In other words, you are not only dealing with the customer who provided the review but also taking the opportunity to show your potential customers see that you are taking steps to resolve the issue. They can thus learn more about how your company could take care of them when things go wrong and be more likely to like and trust your business.
Offer a Genuine Apology and Offer To Make Things Right
A sincere apology can go a long way towards repairing the relationship with a dissatisfied customer. It's important to acknowledge their concerns and take full responsibility for any mistakes or issues. Even if you feel that the customer's complaint is unfounded, it's still important to show empathy and apologize for any inconvenience they've experienced.
In addition to apologizing, one of the best ways to turn a negative review into a positive feedback is to offer to make things right for the customer. This might mean offering a refund, sending a replacement product, or providing a discount on their next purchase. By taking concrete steps to address their concerns, you're showing your customers that you're committed to their satisfaction and willing to go the extra mile to make things right.
If there's a specific issue that the customer has complained about, think about how you can address it. Be creative, and try to think outside the box. Offering the customer a solution shows that you are listening to the customer's needs and willing to take action.
For example, if a customer complains about a delay in shipping, offer them a discount or express shipping the next time they purchase from your store. By showing the customer that you're willing to go above and beyond to make things right, you can turn a negative experience into a positive one.
Follow Up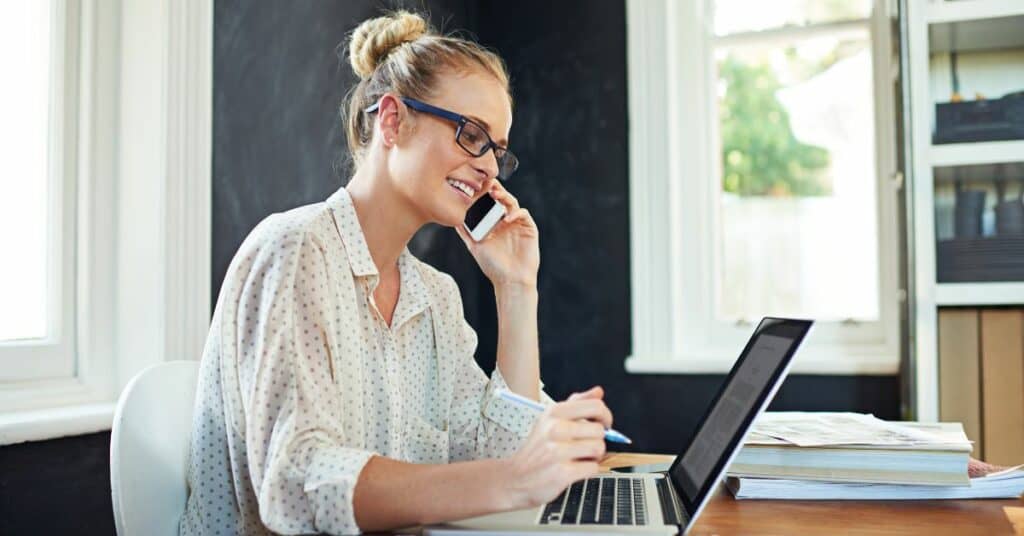 This step is often over-looked and thus would put you in a different league from your competitors. After offering a solution, don't just leave it at that. If possible, reach out to the customer a week or two after your initial response to make sure that everything is going smoothly and they were satisfied with how you handled their issue. This shows that you genuinely care about their experience and are committed to providing excellent service.
Don't just follow up to ask if they're satisfied, ask if there is anything else you can do to improve their experience. This can also help to rebuild trust and create a positive relationship with the customer. By showing the customer that you truly care about their experience, you can not only turn a negative review into a positive feedback, but you can also win over a loyal customer.
In addition, following up can also provide an opportunity to ask for an updated review from the customer. If they were satisfied with how you resolved their issue, they may be more likely to leave a positive review or update their previous negative one. This can help mitigate the impact of the negative review and show potential customers that you take customer feedback seriously.
Learn from the Experience and Use Negative Reviews to Improve Your Product or Service
Negative reviews can be a great opportunity for you to learn about what's not working in your business and what you can do to improve. Take a step back and think about what went wrong – could the problem have been prevented?
Was there a miscommunication somewhere? Perhaps a product or service was not up to your usual standards. Take the time to review the situation and see if there are any areas where your business can improve. Not only will this help to address the specific concerns of the reviewer, but it will also help you improve overall.
By reading and analyzing negative reviews, you can identify areas where your business needs to improve and make changes accordingly. For example, if a customer complains about the quality of your products, you might consider changing your manufacturing process or sourcing higher-quality materials.
Analyze the feedback and identify common issues mentioned by multiple customers. Based on the feedback, create an action plan to address these issues and prevent them from occurring again. Doing this ensures that the same problems don't continue to come up, which will help improve your business's reputation in the long run.
In the end, it's not about avoiding negative reviews altogether, but about how you respond to them and use them as a tool for improvement. By using negative feedback to improve, you can turn a negative experience into a positive one for both you and your customers.
Encourage Positive Reviews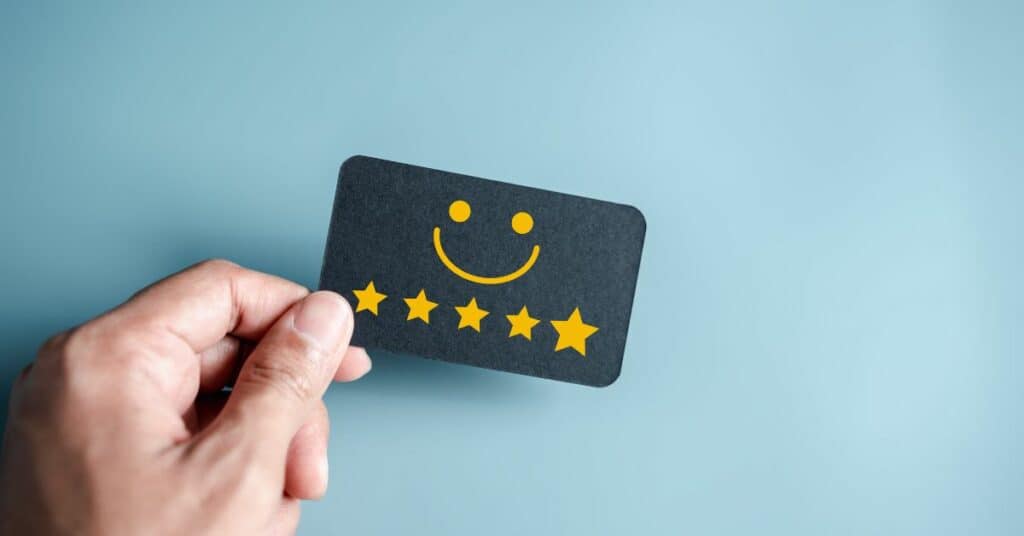 One of the best ways to counteract negative reviews is to encourage positive reviews from your satisfied customers. This will help balance out negative reviews and boost your online reputation. Reach out to your happy customers and request that they leave a review.
Make it as easy as possible for them to leave a review by providing links and clear instructions on how to do so. Create campaigns that incentivize them to share their positive experience through User Generated Content such as social media posts, videos, or photos on your website or social media channels. You can then offer them a discount on their next purchase or a free gift.
In addition to encouraging individual customers to leave reviews, you can also implement a review system within your company's processes. For example, you could send automatic follow-up emails after a customer makes a purchase asking for feedback on their experience. This not only provides valuable feedback for your business, but also increases the chances of receiving positive reviews.
Happy customers are more likely to leave positive feedback, so focus on providing excellent customer service and delivering high-quality products. Moreover, responding to positive reviews also creates a positive impression and sets the tone for future interactions. The more positive reviews you have, the less impact negative reviews will have on your business.
Focus on Your Mission
Finally, it's important to remember why you started your business in the first place. Focus on your mission and the value that you bring to your customers. Don't let negative reviews distract you from your purpose and passion. Use negative reviews as an opportunity to grow and improve, but don't lose sight of the bigger picture.
Conclusion on How to Respond to Negative Reviews
Remember, a few negative reviews are inevitable in any business. It's how you handle them that makes all the difference. By responding promptly, offering solutions, learning from the experience and encouraging positive reviews, you can turn negative reviews into a positive opportunity for growth.
Always keep your customers' satisfaction as a top priority, and you'll be well on your way to building a successful and reputable brand in the long run. So, don't shy away from negative reviews – embrace them and use them to your advantage!
Thank you for reading this blog post on how to respond to negative reviews. I hope that these tips will help you handle negative reviews with confidence and turn them into positive experiences for your business. Remember, every review is an opportunity to learn and grow, so make the most out of every one! Keep striving for excellence in all aspects of your business, and your customers will appreciate it.