Decoding Success: 10 Things to Know Before Starting an Online Business
As someone who has launched an online business before, let me tell you – it's not as easy as it seems. Sure, the idea of being your own boss and running a business from the comfort of your own home is exciting. But before you start buying inventory and designing your website, there are a lot of things to know and consider.
Trust me, I learned the hard way. That's why I've put together this list of 10 things to know before starting an online business. If you're starting or just started an online business, these tips will help ensure success from the beginning.
As we dive into each factor, keep in mind that these aren't the only things to consider – every business is unique, and what works for one might not work for another. But if you take the time to consider each of these factors, you'll be well on your way to running a successful online business. So, let's get started!
DISCLOSURE: Some of the links that I share in this article ARE my affiliate links. This means I may earn a commission, at no extra cost to you. In fact, sometimes you'll get a discount or free credits just FOR using my link. 🙂
Make sure you are ready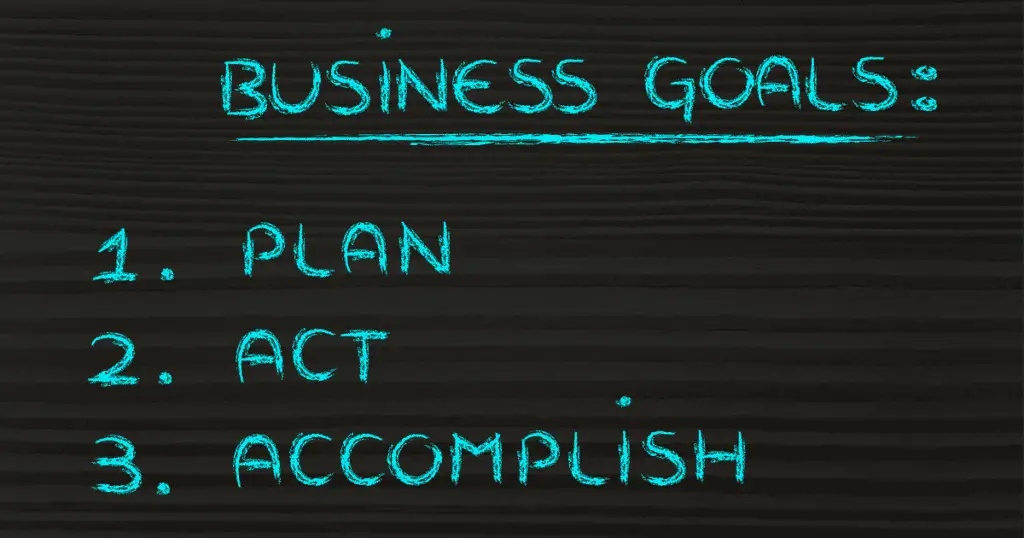 This is the first and most important of the things to know before starting an online business. Before you launch your online business, make sure you have all the pieces in place. Research and understand what it takes to run a successful business. Are you prepared to put in the time and effort needed mentally? Do you have enough capital to cover startup costs, inventory purchases, and other expenses?
It's also important to assess your skillsets. What do you need to learn? What skills do you or your team members have and which ones do they lack? Knowing the answers to these questions will help you figure out what resources you'll need to find outside help.
The following are some tips to help you get ready mentally and financially:
1. Create a business plan: A business plan will help you assess if your idea is workable and outline the steps needed to reach success.
2. Gather resources: Identify what resources you need and make sure they are available before launching. This could include people, technology, or money.
3. Find mentors: Find people who have been successful in the industry you are looking into who can offer advice and guidance.
4. Set realistic goals: Create achievable goals for yourself, your team, and your business to stay focused and motivated.
5. Make sure you have some buffer financially: Ensure you have savings or startup capital to cover unforeseen expenses. Additionally, obtain suitable insurance policies to safeguard your business against potential risks or losses.
By taking the time to prepare and plan before you launch your online business, you can set yourself up for success. With the right resources and mindset in place, there's no limit to where your business can go!
Understand your target market
Launching an online business is an exciting venture, but it can also be overwhelming. However, understanding your target market is the fundamental factor that will make or break your ecommerce strategy. Understanding your customers and their needs is crucial in building a successful website. You will be able to craft a website that is both user-friendly, offering the products your audience wants, and provides a delightful customer experience that will entice them to visit again and again.
Below are some tips and tricks on how to identify your target market:
1. Conduct market research: Research is key to identifying your target audience. Analyze your website's traffic, study competitors within your niche, and conduct surveys or interviews to get feedback from potential customers.
2. Take note of demographic information: Identify the gender, age, income, education level, and geographic location of your target audience. This will help you to create a tailor-made marketing strategy and product catalog.
3. Study your competition: Look at the product offerings, pricing strategies, and marketing tactics of your competition. By studying your competition, you can identify gaps in the market that you can exploit with your product offering.
4. Create a compelling product catalog: Offer products that are appealing to your target audience. Make sure that your product descriptions are clear and concise, and that the images are high quality.
6. Focus on customer experience: Create a user-friendly website that is easy to navigate and offers a seamless shopping experience. Respond quickly to customer inquiries or complaints, as this will help to establish trust and loyalty.
7. Focus on branding and marketing: Clearly define your brand identity and create a marketing strategy that appeals to your target audience. Use social media, search engine optimization, and paid advertising to boost your visibility and drive traffic to your website.
By paying attention to these tips and tricks, you can set yourself up for success with your online store. Remember, understanding your target market is crucial to generate sales, revenue, and eventually profitability on your digital platform.
Read Related Post
Establish Your Brand: Develop a unique brand identity that will set you apart from the competition
In the highly competitive world of online stores, it is crucial to establish a brand identity that sets you apart from the competition. Creating a distinctive and appealing brand identity may require effort, but it is valuable as it leaves a lasting impression on customers. Here are some tips for creating a distinctive brand identity for your online store:
1. Define your brand: Before creating a brand identity, you must define your brand. Who are you? What do you offer that is unique? What is your brand promise? Defining your brand will help you develop a strong identity that resonates with your customers.
2. Know your target audience: Knowing your target audience is crucial to creating a brand identity that attracts and keeps customers. Understanding what your customers want and need will help you develop a brand identity that resonates with them.
3. Develop a brand voice: Your brand voice is the tone and personality of your brand. Develop a voice that aligns with your brand personality and resonates with your target audience.
4. Use consistent branding: Consistency is key to establishing your online store's brand identity. Use the same colors, fonts, and styles across all your marketing channels to create a consistent brand image.
5. Invest in good visuals: Use high-quality images and graphics to showcase your products and reinforce your brand personality.
6. Be authentic: Authenticity is critical to building trust with your customers. Be honest about who you are, what you offer, and what your brand stands for.
7. Create a unique selling proposition: A unique selling proposition is what sets you apart from your competitors. Develop a unique selling proposition that communicates why customers should choose your online store over others.
Developing a unique brand identity is essential for standing apart in the crowded world of online stores. These tips can help you create a brand identity that connects with your target audience, showcases your online store's unique personality, and distinguishes you from competitors.
Choose the Right Platform: Decide which eCommerce platform is best for your business
Nowadays, the online market has grown tremendously. With so many platforms out there, choosing the right one can be a daunting task. Below are some tips and tricks to consider when choosing an eCommerce platform for your online store:
1. Based on your strategy, market research, and competition analysis, choose the eCommerce platform that best fits your business needs. Factors such as customization, user experience, scalability, and pricing should be considered.
2. Invest in customer experience: Online shopping is about convenience, and customer experience is critical. The platform should have an easy-to-use interface, fast load times, and secure payment and checkout processes. Ensure that the site is mobile responsive and accessible to all devices.
3. Sales and revenue: The platform should enable seamless order management and fulfillment processes. The platform should integrate with your inventory management system, handle returns and refunds procedures, and enable cross-sell and up-sell opportunities.
4. Profitability: Pricing is critical for profitability. The platform should have a transparent pricing model that aligns with your business needs. Costs such as transaction fees, payment gateway fees, and add-on features should be considered.
Launching an online business requires selecting the right eCommerce platform to host your business. Before making this crucial business decision, ensure you have analyzed the market, defined your goals and strategy, and identified your target audience. With these tips and tricks, you can make an informed decision. Remember, your eCommerce platform determines the success of your online business.
I recommend Shopify as a one-stop ecommerce platform that offers everything you need to get your online store up and running quickly. It's easy-to-use, secure, and integrates with most major payment processors. Plus, it offers a comprehensive suite of tools that are designed to help you build an effective online presence and maximize sales. You can read more about it in the following articles.
Read Related Posts
Set Up Payment Options: Create a secure payment system that customers can trust
Setting up a secure payment system is essential for any online business to facilitate easy transactions and provide customers with a sense of security. Creating a reliable payment system for your online store can help establish a credible reputation, encourage repeat business, and ultimately drive revenue. The following are a few tips for setting up payment options that your customers can trust for your online store.

1. Choose a reputable payment gateway: Consider working with established payment gateway providers such as PayPal, Stripe, or Square. These options offer robust security measures, fraud protection, and encryption to safeguard sensitive customer information.
2. Incorporate different payment options: Customers will appreciate the flexibility of choosing from different payment options, including credit/debit cards, bank transfers, and digital wallets like Google Pay and Apple Pay. This can also help capture more sales from customers who prefer specific payment methods.
3. Implement SSL encryption: Secure Socket Layer (SSL) encryption establishes a secure connection between the online store and the customer's device, ensuring that all data exchanged is protected and inaccessible to cyber attackers.
4. Follow PCI standards: The Payment Card Industry Data Security Standards (PCI DSS) were developed by major credit card companies with the purpose of preventing credit card fraud. Make sure your online store complies with all necessary PCI DSS standards.
5. Provide clear payment policies: Make sure to communicate your online store's payment policies clearly by displaying them on the website. This will help avoid any confusion or misunderstandings about payment options, refunds, returns, and cancellations.
Creating a secure and reliable payment system for your online store requires careful consideration and implementation with the right measures. Prioritizing customer security through different options can help earn their trust and ultimately drive more business to your online store.
Design Your Website: Make sure your website is visually appealing and user-friendly
Designing your online store's website is a creative and exciting process that can leave a lasting impression on your visitors. It's crucial to ensure your website is visually appealing and user-friendly to generate traffic and ultimately drive sales. Here are some tips to consider when designing your online store's website:
1. Choose a clear and easy-to-read font that complements your brand's identity.
2. Use high-quality images that represent your products and boost their appeal.
3. Use a color scheme that matches your brand and creates a cohesive look throughout your website.
4. Ensure your website's layout is intuitive and easy to navigate, allowing users to find what they need quickly.
5. Optimize your website's load times to reduce bounce rates and enhance the user experience.
6. Implement a responsive design to ensure your website looks great on all devices, including mobile and tablet.
7. Incorporate social proof elements such as customer reviews and testimonials to build trust and credibility with potential customers.
8. Offer multiple payment and delivery options to provide a seamless experience for visitors
By following these tips, you can create a visually appealing and user-friendly website that effectively showcases your online store's products, boosts traffic, and ultimately drives sales.
Optimize for SEO: Make sure your website is optimized for search engine rankings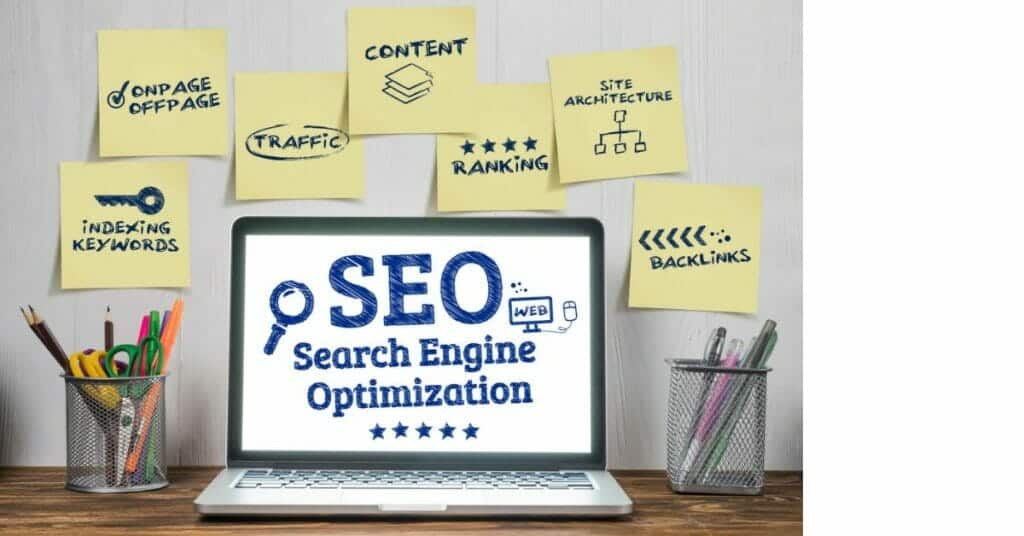 One of the critical components to ensure your online business's success is to optimize for Search engine optimization (SEO). Optimizing means making sure your website is set up in a way that search engines can easily discover and understand your content. This way, your online store can rank higher on search engine results pages (SERPs) and be easily found by potential customers.
Here are some tips to optimize your website for SEO while sticking to the keyword online store:
1. Conduct Keyword Research:
Keyword research is the first step in optimizing your online store for SEO. Identifying the right keywords and phrases relevant to your store is crucial. Use tools like Google Trends, Google Keyword Planner, and Jaxxy to identify high-volume keywords relevant to your store.
2. Create Unique Meta Descriptions:
Meta descriptions are short previews of your web page shown on SERPs. Writing unique meta descriptions for each page of your store can help search engines understand what each page is about. It also helps potential customers struggling to decide on which result to click on.
3. Use Descriptive URLs:
Descriptive URLs that include relevant keywords make it easier for search engines to understand your store's content. It also provides users with a clear understanding of the page's content even before clicking on it.
4. Optimize Images:
Images attract potential customers, but they can also slow down your website if they are large and not optimized. Compressing and optimizing images can help increase website speed, which is essential for SEO. Also, remember to include descriptive alt text on images to help search engines understand the content.
5. Write Compelling Content:
Writing high-quality content that incorporates your store's keywords is essential for SEO. Search engines prefer helpful and well-written content that adds value to the user. Not only does it help drive traffic to your site, but it also keeps your potential customers engaged.
Optimizing for SEO is a vital step in setting up an online store. Using the tips outlined above can help ensure your website is found by potential customers and ranks higher on SERPs. Remember to keep your content helpful and user-friendly, and you will undoubtedly attract potential customers to your online store.
Test Your Store: Run tests to ensure your store is functioning properly
The online store marketplace is highly competitive, and if your store doesn't function properly, you can lose business and customers. The idea of Test Your Store is to your store is functioning correctly, and this can help drive sales and promote customer satisfaction.
By regularly testing your online store, you can identify any issues that need fixing and optimize the user experience for your customers. Below are some tips and tricks on how store owners can test their online store:
1. Test Your Checkout Process: The checkout process is the last stage of the shopping process, and you need to ensure that it is functioning properly. Test the checkout process from start to finish and make sure that customers can easily complete it.
2. Test Load Time: The loading time of your store is critical because it can affect whether visitors stay or leave. Use Google PageSpeed Insights or other online tools to check the load times of your store's pages on desktop and mobile devices.
3. Test Navigation and Search Functionality: Your store's navigation and search functionality is crucial because they help customers find products quickly and easily. Test these features to ensure they're functioning as intended.
4. Test Responsiveness: More customers are shopping from mobile devices, so it's essential to check your store's responsiveness. Test your store on different mobile devices, such as smartphones and tablets, to ensure that it's easy to navigate and use.
5. Test for Broken Links: Broken links can hurt your store's SEO and frustrate customers. Use online tools that scan your store's pages to check for any broken links.
Throughout the years, I have come to realize the utmost importance of conducting test buys whenever you make alterations to your product listings. It is essential to ensure that the checkout process operates flawlessly and that no errors have been inadvertently introduced. I recently had a situation where I updated my shipping settings without testing the checkout process. Unfortunately, I learned that the checkout process was not working only some time later.
By regularly testing their online store, you can identify issues early and improve the user experience for your customers. Testing helps store owners build a more functional and efficient online store, which can increase sales and promote customer loyalty.
Develop a marketing plan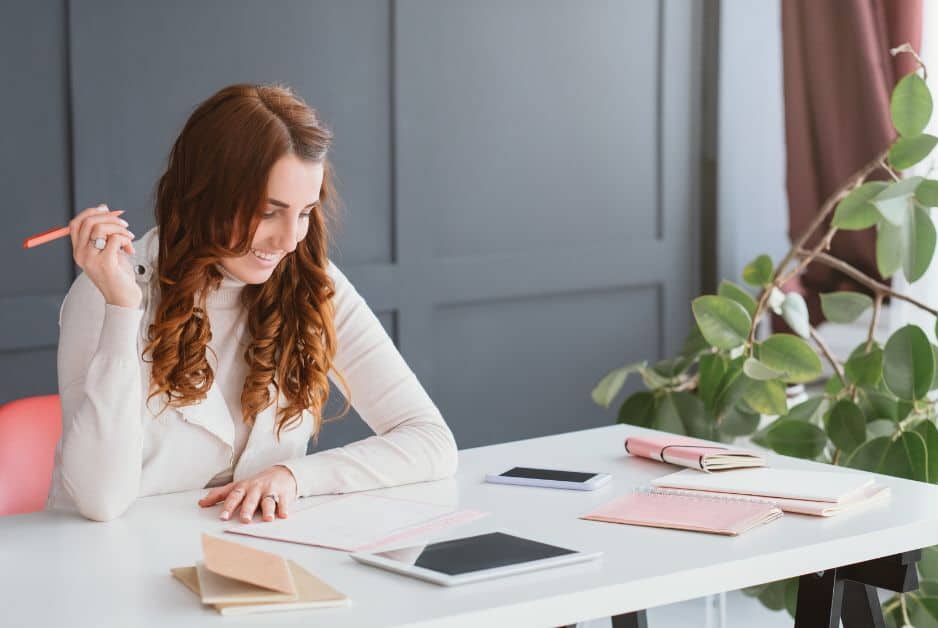 Developing a marketing plan is essential to promote your business and attract potential customers. Creating a marketing plan can be a daunting task, but with the right tips and tricks, it can become more manageable. Here are some strategies to help you market your online store effectively (some of which were also mentioned earlier):
1. Know your target audience: When you understand your audience's needs, interests, and behaviors, it is easier to design a marketing campaign that resonates with them. Research your target audience by analyzing their demographics and psychographics, and tailor your marketing approach to their preferences.
2. Build a strong brand identity: Your brand identity is the first impression you create for customers. Develop a brand that aligns with your business's mission and values. Use consistent branding across all marketing channels to create brand awareness and increase visibility.
3. Leverage social media: Social media platforms are powerful tools to reach a broader audience and connect with customers. Choose platforms that your target audience frequents, create engaging content, and use paid advertising to reach more people.
4. Offer incentives and promotions: Promotions and incentives are great ways to encourage customers to buy from your online store. Consider offering discounts, free trials, or giveaways to attract potential customers and keep loyal ones.
5. Collaborate with influencers: Influencers have a strong presence on social media and can help increase your brand's visibility. Collaborate with influencers whose followers match your target audience, and leverage their reach to promote your store.
Marketing your online store is crucial to attract potential customers and grow your business. By knowing your target audience, building a strong brand identity, leveraging social media, offering incentives and collaborating with influencers, you can effectively promote your store and stand out in a crowded market.
Read Related Posts
Provide cost-effective shipping options
Efficient and cost-effective shipping options are crucial for the success of online stores. The following are some tips and tricks to help you research and select the most cost-effective shipping options.
1. Compare shipping rates: Different shipping carriers offer varying rates for their services, so you should compare the rates to find the most cost-effective option. Some carriers may also offer discounts for bulk or frequent shipping.
2. Research shipping options: Look into different types of shipping options, such as ground, air, or ocean freight, to find the best fit for your online store's needs. Consider factors such as delivery time, shipment weight, and destination.
3. Consider packaging: The size and weight of your package can affect the cost of shipping. Research different packaging options to find the most cost-effective and efficient way to ship your products.
4. Offer free shipping: Offering free shipping on orders above a certain amount can incentivize customers to buy more products and increase sales. However, this should only be done if the shipping costs do not significantly impact profit margins.
5. Use shipping software: Use shipping software to streamline the shipping process and reduce errors. Most software can also help compare rates from different carriers to ensure the most cost-effective option is selected.
6. Provide more shipping options: Providing more shipping options, such as standard and express delivery, can give your customers the flexibility to choose a service that best meets their needs and also give you extra revenue.
Establishing cost-effective shipping options can benefit your online store by reducing costs and increasing customer satisfaction. Researching different shipping carriers and options, considering packaging, and using shipping software are all valuable tools to help your online store thrive.
Watch your online store's performance
Tracking sales and customer feedback is an essential way to improve your online store and is the last one of the 10 things to know before starting an online business. By collecting data on your performance, you can identify areas of improvement and adjust your strategy accordingly. Below are some tips to consider when monitoring your online store's performance:
1. Use Analytics Tools: Implementing analytics tools, such as Google Analytics, can help you track your sales performance and customer behavior. This will help you identify which products are popular, how long customers spend on your website, and which pages result in the most sales.
2. Ask for Feedback: Encourage your customers to leave feedback by providing a survey or comment section on your website. Feedback will provide insight into how to improve the customer experience and what products your audience is interested in.
3. Monitor Social Media: Social media platforms like Facebook, Twitter, and Instagram allow you to interact with customers and gauge their satisfaction with your products or services in real-time. Make sure to respond promptly to any feedback, both positive and negative.
4. Analyze Metrics: Analyze your metrics regularly to identify which marketing channels and campaigns are driving traffic and resulting in sales. This information will help you determine where to allocate your budget and resources.
5. Identify Areas of Improvement: Use the data collected to identify areas of improvement and develop a plan to address them. For example, you might need to optimize your website's user experience, improve product descriptions, or introduce new products to your store.
Tracking sales and customer feedback is vital for online stores to improve their performance. By applying the above tips, you can identify issues, optimize your marketing strategy, and enhance the customer experience.
Conclusion On 10 Things To Know Before Starting an Online Business
Starting an online business can be overwhelming, but by knowing these ten things, you'll be able to establish a strong foundation for your business. Put in the time and effort into creating a comprehensive business plan, creating a website, and building an effective social media presence. By doing so, you'll increase your chances of success and pave the path to financial independence.