Managing Time Effectively at Work With Lyubishchev Time Tracking System
Have you ever felt like there just aren't enough hours in the day to get everything done? I know I have. Between work, chores, and trying to maintain a social life, it can feel overwhelming trying to juggle it all. Particularly as online entrepreneurs, our success largely depends on how well we manage our time and use it to achieve our goals.
But what if I told you that there's a simple and efficient way to manage your time? Recently I learned about the Lyubishchev Tracking System and felt so liberating. I felt that this is a better method for me to cure my procrastination problem so I want to share it with you. With this method, you'll be able to prioritize tasks, stay focused, and make the most out of every minute.
Trust me, once you start implementing this technique into your daily routine, you'll wonder how you ever managed without it. So, if you're ready to reclaim your time and become a master of efficiency, then keep on reading! "In this blog post, we will delve into the Lyubishchev Time Tracking System and uncover how you can leverage it for managing time effectively at work, boosting productivity, and achieving your goals."
DISCLOSURE: Some of the links that I share in this article ARE my affiliate links. This means I may earn a commission, at no extra cost to you. In fact, sometimes you'll get a discount or free credits just FOR using my link. 🙂
Who is Lyubishchev?
First things first, let's talk about who Lyubishchev is and how his method came to be. Aleksandr Lyubishchev (1890-1972) was a former Soviet entomologist who is referred to as the father of time tracking and management. He created a time-recording method in 1916 at the age of 26, which is still used by people today.
Lyubishchev tracked 56 years of time using pen and paper to record his time usage every day, treating time as scientific research data to make detailed statistics and reports. Although Lyubishchev was an entomologist by profession, he is also known for his contributions to the field of time management. This method has been used for over 100 years.
What is the Lyubishchev Time Tracking System?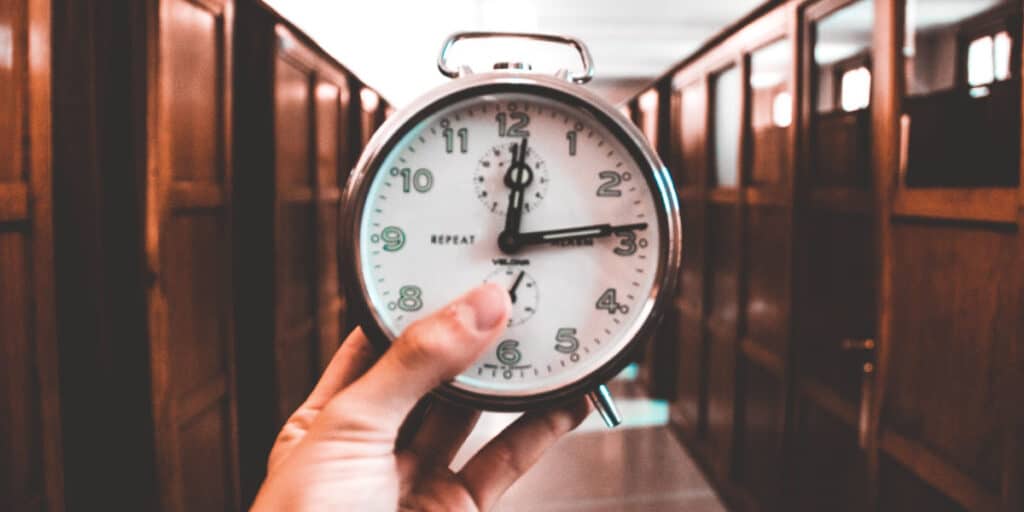 This system is a time management technique that involves keeping a detailed record of your daily activities to gain valuable insights into how time is spent. The idea behind it is that by recording every single minute of your day, you can identify areas where you waste time or could be more productive. This method essentially acts as a "time audit" to help you become more aware of how you use your time and make necessary adjustments.
What is the difference between the approach of Lyubishchev Time Tracking System and traditional time management approach?
The traditional approach to time management involves creating a to-do list, setting priorities, and completing tasks within a set timeframe. For example, you schedule getting up at 6:00~7:00 in the morning to prepare for work and then morning meetings at 8:30~9:30 and so on and so forth. This is probably how most dairies and calendars are designed and formatted.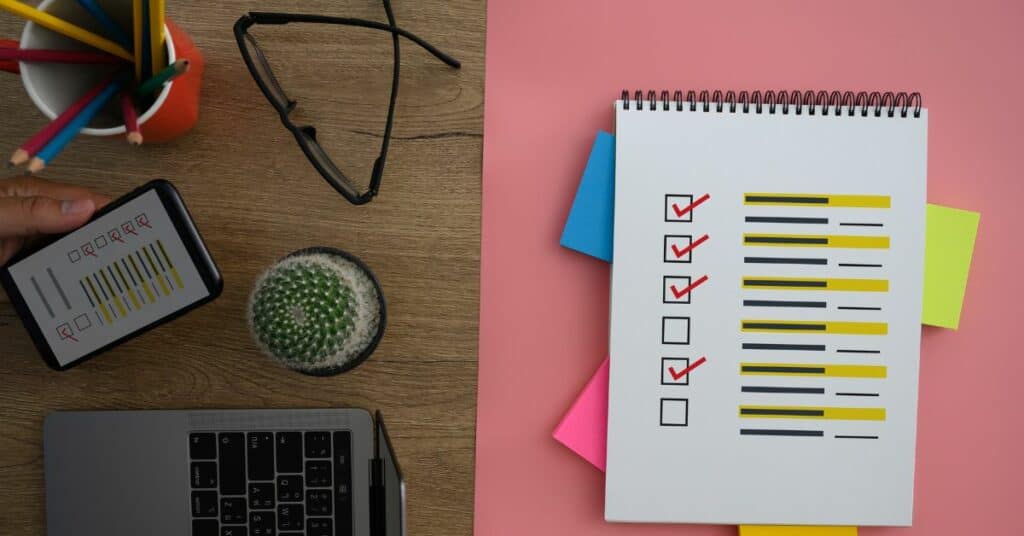 While this can be effective, it doesn't address the issue of how much time is actually being spent on each task. For me personally, I have always felt the time pressure when I manage my time through scheduling. Since we don't always know how long a task is going to take, we tend to underestimate or overestimate our time and end up feeling stressed if we don't meet the set deadline.
But with Lyubishchev Time Tracking System, you are focusing on recording your actual time spent on each task rather than trying to fit them into a predetermined schedule. Thus, I feel more in control of my time as opposed to being controlled by it. I felt that this is a better method for me to cure my procrastination problem so I want to share it with you my readers.
By tracking every single minute of actual time spent on completing the tasks, I am able to see where my time is going and make necessary adjustments to ensure that I am staying productive and not wasting any precious minutes.
Another difference is that most traditional time management systems are too complicated. And if one of the steps is not implemented, the entire system may not even work. Therefore, the simpler the system is, the better the chance of success. And the Lyubishchev Time Tracking System is straightforward and easy to understand and implement.
How does the Lyubishchev Time Tracking System work?
The principle of the system is simple – to keep a comprehensive record of time, whether it's spent on work-related tasks, personal activities, or leisure activities. You can do this manually using pen and paper, an Excel spreadsheet, or by using a time-tracking app. Then you analyze how you are spending your time.
By recording and analyzing your daily activities, you can gain a better understanding of how you are spending your time and make adjustments to improve productivity and reduce stress levels. Lyubishev's system can be divided into the following three steps:
Recording – Data Collection
Lyubishev's time diary is written in very concise language. The basic format is: place, date, what you did, and the time it took to do these things. Just briefly record what you did and how long it took you. It will take less than a minute each time, and it won't affect what you do next.
This is simple to do and easy to stick to. If you have to write a long paragraph every time you record, you probably won't have time to record at all when you are busy. One thing to note is that you just need to write about what you did and how long it took you, there is no need to record your feelings or any other thing.
The second feature of time recording is recording the time usage throughout the day. When some people record time, they only record the usage of key working hours, or only record large chunks of time, and do not record fragmented time.
In addition to his daily meals and sleep, Lyubishev tried his best to record all his actions and activities just like a devout believer, reporting his use of time faithfully. Why does he have to work so hard to make such a record? Is there any benefit to it?
The advantage is that time can be visualized and become more tangible so you will be able to know where your time has all gone with the recording. With this visualization, we become more aware of how we are using our precious time and hopefully we can use it more wisely.
Analysis – Data Interpretation
After the recording is completed, the second step is to perform analysis based on these data. Lyubishev is very solid in his statistical analysis work. He has to conduct statistical analysis on his time usage every day, every week, every month, every quarter, every year, and even every five years, and he also writes detailed analysis reports. Imagine all those were done without computers in those days!
These days, we could use computers to help us (we are indeed fortunate!). In the statistical analysis step, the first is to classify events, the second is to focus on counting the time spent on work, the third is to count the working hours used for individual tasks, and the fourth is to make an annual summary report to facilitate intuitive feedback.
Event classification
Lyubishev divides what he does into two categories: work and rest. Activities other than work are marked as rest, including reading newspapers, reading literary and artistic books, watching plays, walking, shaving, etc.
Focus on counting the time required for the work
After he classified and counted the work and rest, he finally made a summary: how many hours and minutes did the work in total? This is the daily record.
He looked at how much progress he has made on his own toward his ideal goal, how much results he has produced, how much time he has spent, and what proportion of this time accounts for his available time in a day.
Estimate the time required for continuous work
With the data gathered, Lyubishev knew exactly how much time he spent on every step of his work. Each of Lyubishev's papers has a "time cost" calculation. Not only that, Every letter he wrote, every insect he studied, every book he read, and the time he spent talking to someone, no matter what he did, was clearly calculated.
Thus, he could estimate accurately the time required for even complicated tasks. Many times we procrastinate if we think something would be difficult and we are afraid whether we can do it well or unsure how long it will take to do it. With this system, we can overcome our fear and procrastination and realize that things are not as difficult or time-consuming as we thought they would be.
By continuously counting the time spent on individual tasks, we can know the total time spent to complete a continuous work and when we encounter similar things in the future, we can make a more realistic time plan.
Making an annual summary
At the end of the year, Lyubishev still has to do an annual inventory and summary. He took writing the annual summary very seriously. It is accompanied by various tables to describe what he has done in the year.
Almost everything must be accounted for and it reflects the history of the past year fairly and objectively. It is not tiring for him because he would make a summary every month and a summary every quarter. The year-end summary is the sum of the four quarterly summaries.
The most common analysis is to use the pie chart method or the table method to record and divide up your time usage into different categories, such as work, leisure, personal activities, etc. You can also analyze how much time you spend on high-value tasks versus low-value ones and make necessary adjustments.
I personally found that by doing this analysis, I was able to identify time-wasting activities and eliminate them from my daily routine. This helped me become more efficient with my time and focus on tasks that bring the most value.
With the insight gained from the analysis, you will know where your limits are and can focus on doing productive work rather than "busy" work. You would also need to ensure that you are doing work that is aligned with your goals every day. In this way, you will not waste time on meaningless things or deviate from your overall goal in life.
Decision-making and Planning
After completing the analysis, the third step is to make decisions and adjustments based on the results of analysis. One of the Lyubishev's decisions is to use "fragmented time" which means using all available time anytime, anywhere, without wasting any time.
For example, every time he takes a walk, he uses it to catch insects. When traveling, he will read on the train. He used his fragmented time to learn foreign languages such as English. This is just like multitasking but with more intention and purpose.
At this step, ask yourself what kind of work do you need to adjust? The waste of time needs to be reduced, and more time should be spent on the most important things. In this way, we can systematically adjust our time usage; and even if it's not a big change, it's still a small optimization that can make a huge impact in the long run.
It is important to regularly review and analyze our time usage to ensure we are effectively managing our time at work. By following the Lyubishev Time Tracking System, we can become more aware of how we use our time and make proactive changes that lead to greater efficiency and productivity.
How can you implement the Lyubishchev Time Tracking System?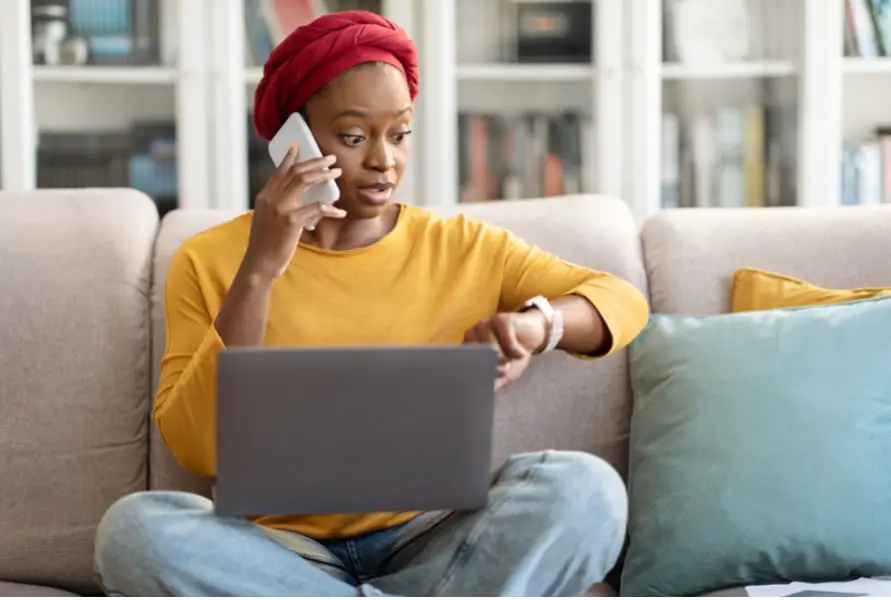 Start by keeping a log of your activities throughout the day. This can be done using a notebook, spreadsheet, or even a time-tracking app such as RescueTime I shared previously. Be sure to include everything from work-related tasks to personal activities.
Next, classify your activities into categories such as work, rest, and personal. This will give you a better understanding of how you are spending your time and where adjustments can be made.
Then, focus on tracking the time spent on work-related tasks. Use a timer or stopwatch to accurately record the time spent on each task. This will help you identify which tasks are taking up the most time and where improvements can be made.
Once you have gathered enough data, take some time to analyze it. Look for patterns and trends in your time usage. Are there any activities that are taking up a significant amount of your time? Can they be delegated or eliminated?
Based on your analysis, make decisions and adjustments to improve your time management. This could include setting specific time limits for tasks, delegating tasks to others, or finding more efficient ways to complete certain tasks. Remember to regularly review and adjust your time usage as needed.
Read Related Post
Conclusion on Managing Time Effectively at Work With Lyubishchev Time Tracking System
In conclusion, managing time effectively at work can be achieved by adopting the Lyubishchev Time Tracking System. This system involves accurately tracking time spent on all activities, estimating the time required for tasks, making regular summaries, and analyzing time usage. The key is to understand where your time is spent and then make informed decisions to optimize productivity.
This might include using fragmented time effectively, eliminating time-wasting activities, and focusing on high-value tasks. Regular reviews and adjustments based on analysis are crucial. It's a practical, intentional approach to time management that promotes efficiency and helps align daily tasks with overall life goals.
By implementing the Lyubishchev Time Tracking System, you can take control of your time and become a more efficient and productive entrepreneur. So start tracking your time today and see the positive impact it can have on your work and life. Keep in mind, managing time effectively at work is not about working harder, but about working smarter.