Unlocking the Power: 5 Advantages of Evergreen Content in Content Strategy
In today's digital world, content marketing is key to a successful business. With the internet being a primary source of information, it is essential to have a strong content strategy that can reach your target audience and drive traffic to your site. One of the most effective strategies is creating evergreen content.
Evergreen content stays relevant for a long time and can drive consistent traffic to your website for months or even years. In this blog post, we will dive into the advantages of evergreen content and why it should be a crucial part of your content strategy.
DISCLOSURE: Some of the links that I share in this article ARE my affiliate links. This means I may earn a commission, at no extra cost to you. In fact, sometimes you'll get a discount or free credits just FOR using my link. 🙂
What is Evergreen Content?
Evergreen content refers to long-lasting and timeless pieces of content that remain relevant to the target audience over an extended period of time. Unlike news articles or time-sensitive content, evergreen articles do not have an expiration date and can consistently generate organic traffic and maintain high search engine rankings. This type of content focuses on providing valuable and useful information that remains valuable to potential customers regardless of current events or trends.
By avoiding technical language and focusing on evergreen topics, you can create a steady stream of traffic over time and drive continuous traffic to your websites. The perpetual life of evergreen content makes it an essential component of content strategies and SEO strategies, as it contributes to a strong sales funnel and improves the overall user experience.
Real-Life Examples of Evergreen Content
Let's explore some examples of evergreen content, which will shed light on its practical application and significance.
"How-To" Guides and Tutorials: These are the quintessential evergreen content pieces. For instance, a blog post titled "How to Make French Toast" never loses relevance as people will always be interested in learning how to make a classic breakfast dish.
Frequently Asked Questions (FAQs): FAQs are a treasure trove of evergreen content. A company could have an FAQ page that answers common customer queries, such as "How to Reset Your Password?" or "How to Track Your Order?".
Product Reviews: Detailed reviews of products, particularly those that have remained popular over time, are another great example of evergreen content. A review for a classic book like "To Kill a Mockingbird" will be read and appreciated by literature lovers for years to come.
Listicles: List-based articles, like "Top 10 Time Management Tools for Entrepreneurs" or "7 Best Practices for Email Marketing", retain their value and attract consistent traffic as the key points remain valid over time.
Historical Timelines and Biographies: A comprehensive timeline of a company's history or a biography of a famous personality like "The Life and Works of Steve Jobs" is evergreen because it continues to be relevant and intriguing, regardless of time.
These are just a few examples. Evergreen content can take many forms, and its essence lies in its enduring relevance and the value it provides to the reader.
Easing Content Creation Pressure with Evergreen Content
Evergreen content significantly eases the pressure of content creation. Instead of constantly chasing after the latest trends or news stories that might become irrelevant in a few weeks or months, you can focus on creating compelling, timeless content that retains its value.
Essentially, you're building a library of knowledge that will continue serving your audience year after year. This means less scrambling for fresh ideas and more time spent refining your content strategy. It also allows for easy repurposing of content. A well-written evergreen blog post can be repurposed into a podcast, video, infographic, or social media post, multiplying your content output with less effort.
In essence, evergreen content is akin to a faithful old friend, steadfast and reliable, easing the relentless content creation pressure, and giving you the freedom to direct your creative energies elsewhere. The result? A more balanced, sustainable, and effective content strategy. Now, isn't that a breath of fresh air?
Read Related Post
The Advantages of Evergreen Content
Evergreen content offers several advantages for businesses seeking to maximize their online presence. It is like the gift that keeps on giving — a true workhorse of your content strategy. It's like a seed that, once planted, continues to fruit season after season.
The long-term value of evergreen content cannot be understated. Let's unwrap these advantages below:
Long-Term SEO Benefits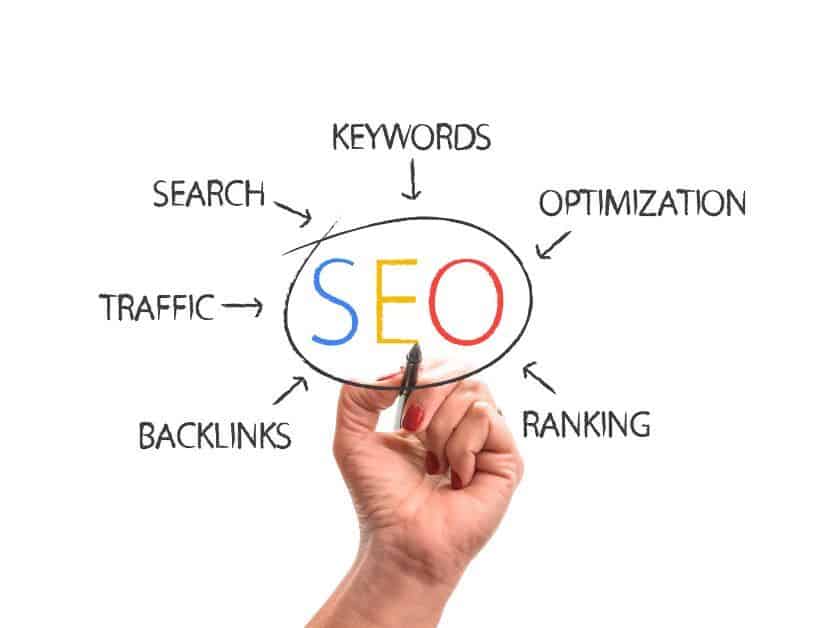 Evergreen content helps improve your SEO rankings over time. As it continues to stay relevant and amass views, it sends positive signals to search engines about the quality and value of your content. This in turn boosts your visibility, helping you climb the ranks of search engine results.
Practical Tips for Optimizing Evergreen Content for Search Engines
Optimizing your evergreen content for search engines is like a gardener tending to a plant, ensuring it gets the right amount of sunlight, water, and nutrients to thrive. Here are a few practical tips to help you nurture your evergreen content:
Keyword Optimization: This is the soil in which your content grows. Identify relevant long-tail keywords that have a high search volume and low competition. Sprinkle these keywords naturally throughout your content, from the title and headings to the body and meta descriptions.
Update Regularly: Just as a plant needs water, your evergreen content needs regular updates to stay fresh and relevant. Monitor trends in your industry and update your content accordingly. This not only keeps your content fresh, but it also signals to search engines that your content is current and valuable.
Link Building: Strong internal and external links are like the sunlight that helps your content photosynthesize. Build a robust internal linking structure to guide readers to related content on your site. Additionally, earn backlinks from reputable sites to boost your domain authority.
User-Friendly Format: Make your content as easy to read and navigate as possible. Break up large blocks of text with clear headings and subheadings. Use bullet points and numbered lists for easy readability. A well-structured, user-friendly format is more likely to engage readers and keep them on your page longer.
Mobile Optimization: With the majority of search queries now being made on mobile devices, it's crucial that your content is mobile-friendly. Ensure your website's design is responsive and loads quickly to provide a seamless user experience on all devices.
The key to successful SEO is patience and consistency. Like a plant, your evergreen content won't grow overnight, but with continuous care and attention, it will flourish and bear fruit in the form of increased traffic, higher search engine rankings, and stronger brand authority.
Consistent Traffic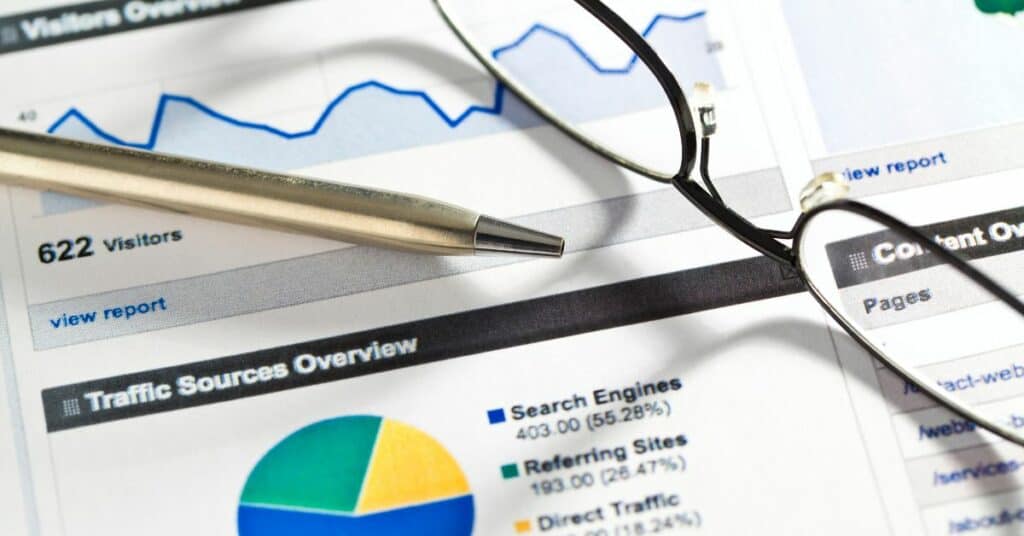 Evergreen content acts like a magnet, consistently attracting visitors to your site. It's an audience puller, no doubt about it. Whether someone is searching for 'time management techniques' today or three years from now, your evergreen piece on this topic will still hold value, drawing in readers and keeping your traffic stats healthy.
Tips on Leveraging Evergreen Content to Maintain Website Traffic
Leveraging evergreen content to sustain website traffic is like keeping a steady flame burning, gently illuminating your brand in the vast digital landscape. Here are some practical tips to help you maintain consistent website traffic using evergreen content:
Promote Evergreen Content on Social Media: Social media channels provide a platform to share and reshare your evergreen content regularly. This brings in new readers and invites former ones to revisit your content, keeping the traffic flow steady.
Incorporate Evergreen Content in Newsletters: Newsletters are an excellent way to keep your audience engaged. You can include snippets from evergreen posts or link to them directly in your newsletters. This encourages readers to visit your website, thereby driving repeat traffic.
Use Evergreen Content in Guest Posts: Guest posting is a great way to reach a wider audience. Include links to your evergreen content in your guest posts to drive traffic back to your website.
Optimize for Organic Search: Evergreen content and SEO go hand in hand. Make sure your evergreen content is fully optimized for relevant keywords, as this will help it rank higher in search results and attract more organic traffic over time.
Refresh and Update Evergreen Content: While evergreen content is timeless, it may occasionally need refreshing to keep it relevant. Updated posts have a higher chance of being ranked by search engines, ensuring a steady stream of traffic.
The true power of evergreen content lies in its enduring relevance. Keep the content relevant, up-to-date, and interesting, and watch as it continues to draw in the crowd, keeping your website traffic stats vibrant and healthy. Isn't that what we all want as content creators? An evergreen forest that thrives season after season, year after year, nurturing and sustaining our digital presence.
Increased Audience Engagement
Evergreen content can spark meaningful conversations among your audience. Readers are more likely to comment, share, or engage with content that resonates with them – today, tomorrow, and well into the future. And more engagement means more visibility for your brand.
Tips on creating engaging evergreen content
Creating engaging evergreen content is a bit like cooking a dish that never goes out of style, always welcoming guests with its inviting aroma and satisfying flavors. Here are some practical tips to help you cook up some truly engaging evergreen content:
Understand your Audience: Before you start writing, put yourself in your audience's shoes. What information are they looking for? What problems are they trying to solve? By addressing these needs, you can create content that remains relevant and valuable over time.
Be Thorough and Comprehensive: Strive to be the ultimate resource on the topic you're writing about. Include detailed information, answer common questions, and elaborate on different aspects of the topic. This not only increases your content's value but also its lifespan.
Use a Conversational Tone: Make your content as engaging and easy-to-read as possible. A conversational tone can make even complex topics seem approachable, encouraging your audience to spend more time on your page and engage with your content.
Tell a Story: Stories never lose their charm. They're evergreen by nature. Use storytelling techniques to present your content in a way that connects with your readers on a deeper level.
Include Visuals: Images, infographics, videos, and other visual content can make your content more engaging and easier to digest. They not only enrich your content but also make it more shareable.
Encourage Interaction: Ask your readers questions, encourage them to leave comments, or invite them to share your content on social media. The more your readers interact with your content, the more engaging it becomes.
Creating engaging evergreen content is an ongoing process. Like a chef refining a signature dish, you'll need to revisit and revise your content over time, ensuring it continues to satisfy your audience's cravings.
Cost-Effective Marketing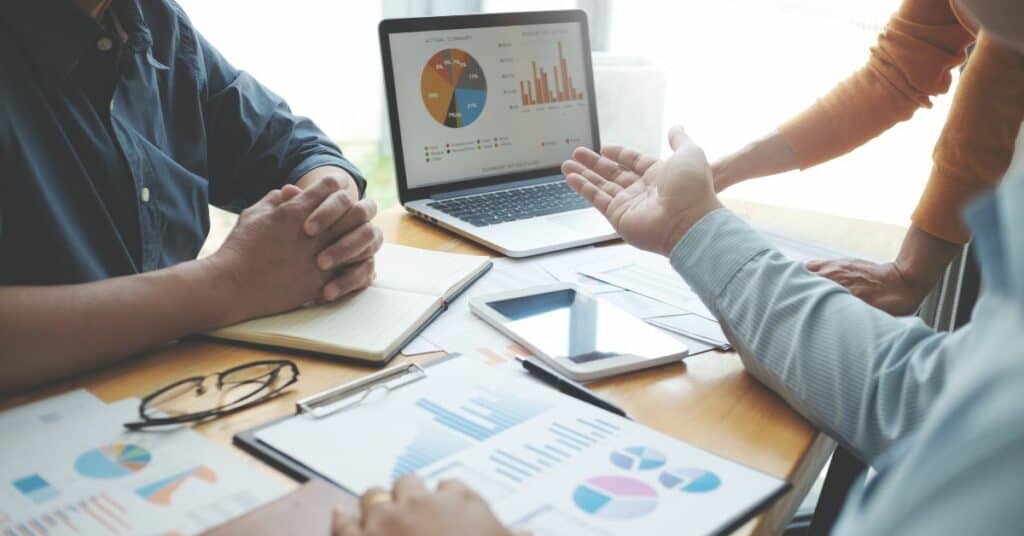 In terms of return on investment, evergreen content is a winner. It requires an initial investment of time and effort but continues to pay dividends long after it's been published. It's a cost-effective way to generate leads, increase brand awareness, and establish your authority in your niche.
Tips to Maximize the Advantage of Evergreen Content as an Entrepreneur
As an entrepreneur, the advantages of evergreen content can be harnessed to achieve remarkable results for your business. However, maximizing these benefits requires a strategic and consistent approach. Here are some practical tips:
Create a Content Calendar: Planning your content ahead of time is crucial. A content calendar will help you schedule when to publish and update your evergreen content to keep your audience engaged and your website traffic consistent.
Focus on Quality Over Quantity: The power of evergreen content lies in its enduring relevance, not in the volume. Invest time in creating comprehensive, high-quality posts that offer real value to your audience.
Monitor Performance: Use analytics tools to monitor the performance of your evergreen content. This will help you understand what resonates with your audience, allowing you to refine your content strategy and focus on what works.
Promote Your Content: Don't let your evergreen content sit unnoticed on your website. Share it on your social media platforms, include it in your newsletters, and use it in your guest posts. Remember, promotion is key to maximizing visibility.
Engage with Your Audience: Encourage your readers to comment, share, and engage with your content. This not only increases visibility but also helps build a community around your brand.
Remember, as an entrepreneur, your goal is to create an evergreen forest that continually yields fruit – a content strategy that keeps your brand at the forefront, drives engagement, and fosters growth. So, are you ready to tap into the power of evergreen content and witness your business flourish?
Read Related Posts
Establishing Authority
Creating evergreen content that answers a specific question or provides a solution for a common problem establishes your authority within your industry on that particular topic. This makes your readers trust you as a reliable source of information, builds trust and credibility, and can boost your audience engagement.
Practical Advice for Using Evergreen Content to Build Brand Authority
Evergreen content can be a powerful tool for building your brand's authority. When done right, it can position your brand as a leader in your field and a go-to source for valuable information. Here are some practical ways you can leverage evergreen content to establish your brand authority:
Consistently Deliver Value: Regularly produce evergreen content that offers real value to your audience. This could be how-to guides, in-depth articles on industry trends, or comprehensive resources that solve common problems.
Demonstrate Expertise: Use your evergreen content to showcase your knowledge and expertise. Include case studies, share your insights, or compile research on your industry. Show your audience that you know what you're talking about.
Stay Up-to-Date: While evergreen content is timeless, it is essential to keep it updated. Regularly review your content to ensure it's still relevant and accurate. By staying current, you show your audience that you're a reliable source of information.
Engage with Your Audience: Encourage your audience to interact with your evergreen content. The more your audience engages with your content, the stronger your brand authority becomes.
Leverage SEO: Optimize your evergreen content for search engines. Use relevant keywords, create SEO-friendly URLs, and include meta tags. This will improve your content's search engine ranking and visibility, further establishing your brand authority.
Building brand authority doesn't happen overnight. It requires consistent effort, high-quality content, and genuine interaction with your audience. But with patience and persistence, you can use evergreen content to build a brand that's respected, trusted, and recognized in your industry.
Conclusion on Advantages of Evergreen Content
In conclusion, evergreen content marketing is an effective strategy for any online entrepreneur. The longevity, ROI, SEO benefits, establishing expertise, and reducing content creation efforts all make evergreen content a valuable asset for your business.
With the right approach and strategy, your evergreen content can provide long-term results that will drive traffic, leads, and conversions while establishing your business as an authority in your industry. As online entrepreneurs, we should be leveraging the power of evergreen content in our marketing strategies to grow our businesses and stand out in a competitive online market.
FAQ
Common Misconceptions About The Importance Of Evergreen Content In Your Content Marketing Strategy
Is Evergreen Content limited to certain industries or topics?
A: No, evergreen content can be created in various industries and on diverse topics. It focuses on providing timeless information that is universally relevant. Examples include "How to Start a Business," "5 Essential Home Maintenance Tips," or "Basic Guide to Investing."
Are evergreen articles only meant for blogs or articles sections of websites?
A: While evergreen content is frequently used in blogs or articles sections, it can also be created in the form of videos, podcasts, infographics, tutorials, and other formats. The important aspect is its timelessness and ability to maintain relevance, irrespective of the format.
Do I need to update evergreen content regularly?
A: Evergreen content is designed to be enduring, but periodic updates are necessary to ensure accuracy, relevance, and compatibility with evolving SEO practices. This can include refreshing statistics, adding new examples, or updating outdated information while preserving the core value.
Won't evergreen content become outdated with time?
A: Evergreen content is precisely created to withstand the test of time. Despite occasional updates, the fundamental information and principles remain true. By constantly refining and maintaining its accuracy, evergreen content can stay relevant for years, continuing to attract new readers.
Does prioritizing evergreen content mean avoiding current trends or news?
A: No, prioritizing evergreen content does not imply neglecting timely and trending topics. It is important to strike a balance by incorporating both in your content marketing strategy. While evergreen content ensures consistent traffic, combining it with relevant timely content allows you to cater to a broader audience and boost engagement.