23 Effective Email Marketing Tips Small Businesses Can Use for Growth

Small businesses need to use email marketing techniques that will grab recipients' attention and encourage them to take action. This can be a challenge, but it's possible to improve open and click-through rates with the right strategies. In this article, we'll share 23 effective email marketing tips small businesses can use to improve open and click-through rates.
DISCLOSURE: Some of the links that I share in this article ARE my affiliate links. This means I may earn a commission, at no extra cost to you. In fact, sometimes you'll get a discount or free credits just FOR using my link. 🙂
The First of the 23 Email Marketing Tips Small Businesses Can Use for Growth: Personalization
When emailing, people's most common mistake is that they forget to personalize it. Personalizing an email with details about the recipient makes it more likely that they will open it. It also keeps your recipients interested in what you have to say.
Customers appreciate it when you take the time to address them by name and include relevant information about their interests. This makes it feel more personalized and makes them feel like you're specifically talking to them.
To make your email marketing campaign successful, personalize your emails. This means that you should include the recipient's name in the subject line and the body of the email. You should also include information that is relevant to the recipient's interests.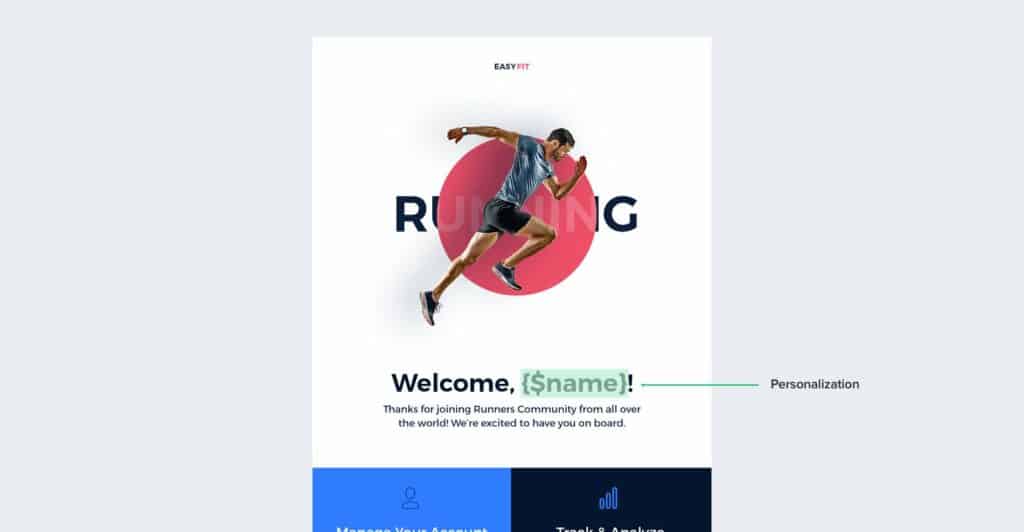 By personalizing your emails, you will be able to build a relationship with the recipients and increase the chances that they will open and read your emails.
While it might seem like taking this step would be super time-consuming, there are tools available that can help with this process. For example, if you use MailerLite or Aweber for sending out newsletters, they offer a personalization feature that allows you to insert individuals' names as per in the email database into the subject lines of each email they send out.
Keep It Short and Sweet
Long emails are a common mistake many new entrepreneurs make. You may feel that drafting a long email will better engage the reader, making readers less likely to unsubscribe. But this cannot be further from the truth.
You should keep your emails short with three to five paragraphs max. Your customers are busy and you need to respect their time, as no one wants to read a long, rambling email. Customers are also likely to delete long or rambling emails without reading them.
So get to the point and make sure your emails have a clear purpose and are easy to understand as customers are more likely to engage with an email that is concise and easy to read.
Focus on one message per email. Don't pack too much information into one email or your customers will get overwhelmed and tune out.
Optimize Your Subject Line by Creating an Interesting Subject Line that Stands Out
Subject lines provide your audience with the first impression of your marketing campaigns. The subject line of your email is the only thing the recipient will see before opening it.
This is also what will grab your prospect's attention first and make them want to open it. It should be clear and informative at the same time so that they know exactly what they are going to get when they open it up.
A subject line can either make or break a campaign. A bad subject line can cause the audience to be uninterested. Subject lines that are short, informative, and specifically related to the email's content are the best. They also need to be relevant for any industry or niche audience.
Make sure your subject lines are clear and concise. This will help ensure that your email is opened and read. Use strong subject lines to get customers to open your emails. Your subject line is your first opportunity to catch your customers' attention, so make it count.
Test Your Subject Lines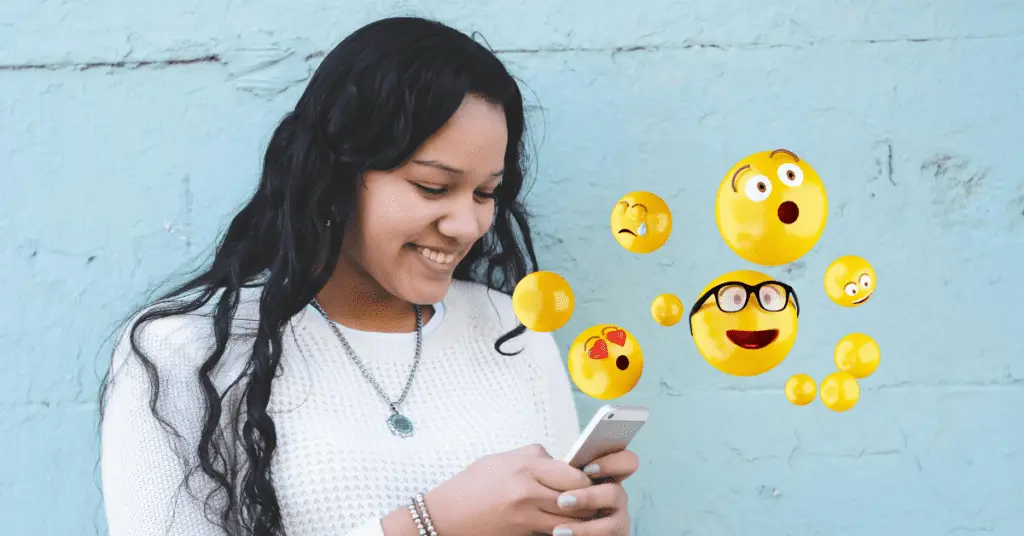 If your subject line doesn't interest the reader, they won't even open your email. So it's important to test different subject lines to see which ones get the most open.
You can do this by A/B testing, which is when you send two different versions of an email to a small group of people to see which one performs better. Try testing different things like using emojis or personalization in your subject lines.
Another way to test your subject lines is to look at your open rate over time. If you see a sudden drop-off in opens, that's an sign that your subject lines are no longer effective and need to be changed.
Add an Attractive Header Image To Grab Attention
Your header image is one of the first things a customer sees when they open your email. It should reflect your brand, and it should also draw attention to the most important part of your email: your call-to-action.
A great way to make sure that your header image stands out is to use large, high-quality images. The higher the resolution of your image, the better it will be for customers who are on their mobile devices. A good rule of thumb is to use images that are at least 500 pixels wide.
Another thing you can do to make sure that your header image stands out is to add a background color or pattern behind it. This will help draw attention to the image and make it pop off the screen.
It also gives you another opportunity to add some personalization by using an image of something relevant to you and your business, like a photo of one of your products or employees.
Write In An Informal Style
The tone of your email should be friendly, personable, and conversational. This is a big part of what makes emails so effective in the first place—the ability to create a connection with customers by using language that feels personal.
You can increase the level of familiarity you have with your customers by writing in an informal style. This means dropping gendered pronouns like "he" and "she" or using contractions like "can't" instead of "cannot." It also means avoiding formal business jargon and instead using language that sounds natural and easy to read.
Another great way to write in an informal style is to use lots of short sentences and paragraphs scattered throughout your email template. Shorter sentences are easier for people to read, so you don't want them getting bored or confused as they scroll through your message. You also want them to be able to scan the information so they can find what they need right away—like your call-to-action button!
Write A Good Opening Line
The opening line of your email is important because it's the first thing your customer will read. This is when you want to pique their interest and get them interested in what you have to say, so be sure your first sentence is interesting and relevant to the subject of your email.
Make Sure Your Content is Relevant and Useful
There is a lot of competition in the email marketing world today. The only way you can stand out from the crowd is by having a good content strategy. If you cannot do this, then your prospects will just move on to the next email in their inbox. You must have some kind of subject line and body copy that will grab your prospect's attention and make them want to read more.
The last thing you want to do when sending out an email marketing campaign is boring your prospects with irrelevant information, which isn't useful for them at all or doesn't even interest them in the slightest.
Therefore, every single piece of information in the email should be directly related to the topic of discussion which was mentioned in the subject line (or at least related to something else which was mentioned there). It is important to make sure that you are providing value in your emails.
If you don't do this, you will lose your prospect's interest quickly and they will simply hit "delete" and move on to the next email.
Have a Clear Message, With Specific Call-to-Actions and Benefits
The last thing you want to do when writing up an email marketing campaign is to be vague about what it is you're trying to get your prospects to do or buy. It is also a good idea to be very specific when it comes to the benefits that your prospect will receive if they do whatever it is you are asking them to do.
You need to make sure that they understand how whatever it is you're asking them to buy will benefit them and help them. If they don't know what the benefit of buying your product or service will be, then they will not bother doing so and they are just going to move on. It's as simple as that.
Use Clear Headings, Subheadings and Bullets
When it comes to writing up your email marketing campaigns, one of the best things that you can do is to make sure that everything is clearly and concisely written. You want to make sure that your prospect can identify what each part of the email is about and what the benefits are.
One way that you can do this is by using clear headings, subheadings and bullets when writing up your emails so that it is easier for your prospects to read and understand. When writing up emails, you should never use over 5 bullet points or subheadings at a time or you risk losing your prospect's attention.
Use Images Where Possible – Include Relevant Images
When it comes to email marketing campaigns, one of the best things that you can do is include images in each of your emails. This will help break up some of the text and make it easier for your prospect to read through everything and understand what you are trying to say in each email.
It will also help break up the monotony of just reading lots and lots of texts at once which will make it easier for them to focus on what they're reading instead of having their eyes glaze over because there's too much information on one page at once.
But do note that you want to use images that are relevant to the content of your email (i.e. if they enhance your readers' understanding of the content) and use them sparingly to avoid coming across as spammy. Here are a few tips for using images in email marketing:
1. Use images that are relevant to the message you are trying to communicate.
2. Make sure the images you do use are high quality and have a professional look.
3. Balance the text and images in your email so that it is not overly reliant on one or the other.
4. Use alt text for your images so that recipients who have image blocking enabled can still understand your message. This will also ensure that your images are accessible to everyone, including those who are using screen readers. By using alt text, you can also help improve your email deliverability, as some email providers will block images that don't have alt text.
5. Use fewer images overall to avoid coming across as spammy or unprofessional
Use an Effective Call-to-Action for Better Conversions
Tell your customers what you want them to do, whether it is clicking on a link, visiting your website, purchasing a product. A call-to-action is a way for you to guide your customer toward the next step. You should make sure it is specific, resonates with your customers, and aligns with your marketing objectives.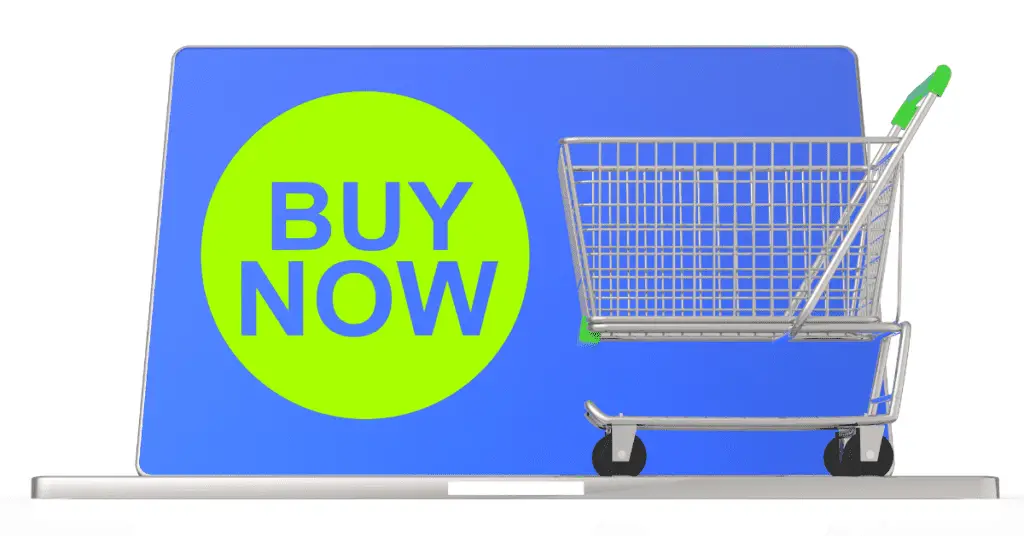 They can be as simple as "Shop Now" or as complex as a countdown timer. Whatever you choose, make sure it's relevant and give your reader a clear idea of what they should do next. Without a call to action, recipients may not know what you want from them and your email will likely be ignored.
Make sure your call to action is clear and concise, and make sure it is prominently displayed in your email. If you want recipients to click on a link, for example, make sure the link is prominently displayed and that the surrounding text makes it clear that clicking on the link is the desired action.
The best emails have clear calls-to-action that guide customers through every step of their purchase journey from start to finish. The more people that complete the call-to-action and convert into customers, the more money you'll make from those emails. So you mustn't overcomplicate things with too many calls-to-action (CTAs). Instead, keep things simple with just one CTA per email campaign.
Create a Sense of Urgency
It is important to create a sense of urgency in your emails so that customers will feel compelled to act on your offers. Make your offer time-sensitive. Customers should feel like they need to act fast to take advantage of your offer.
For example, you could say "offer ends in 24 hours" or "offer ends tomorrow". You could also say something like "limited number of items available".
Make sure you use a sense of urgency in your subject lines as well. A good subject line should convey a sense of urgency that encourages recipients to open the email quickly and act on your call-to-action. Here are some examples:
Now's the time to buy! (This conveys that the offer is only available for a limited time.)
The clock is ticking! (This conveys that there is very little time left before the offer expires.)
Limited Offer–Don't Miss Out! (This conveys that there are only a few items left, so you must act quickly.)
Make it Easy for People to Reply
If you want to get responses from your email marketing campaign, you need to make it easy for people to reply. You should include a form in your email that allows recipients to reply with a simple click of the mouse. People are far more likely to reply if they don't have to type anything in the email.
Offer a Freebie
Offering a freebie is a great way to encourage people to reply. A freebie is a small gift or benefit that is offered for free. It doesn't cost you anything, but it can be very valuable for your prospects.
Here are some examples of how you can offer a freebie:
Free Report–Offer a report that provides helpful advice or tips related to your product or service. This could be something like "10 Ways to Increase Your Sales", "5 Marketing Tips for Small Businesses", etc. The more helpful the report is, the better response you will get.
Free Session–If you are selling services online, then offering a session with yourself could be a great way to encourage people to reply and build trust with your potential clients by showing them what you can do for them and why they should work with you in particular.
Be Professional
It is important to be professional when sending emails, so that customers do not feel like they are being spammed. Here are a few tips for small businesses to keep in mind when emailing customers:
1. Use a professional email address. This means using an address that is associated with your business, rather than a personal email address or just a Gmail address.
2. Use a professional signature. Include your name, title, and contact information in your signature, so that customers can easily get in touch with you if they have questions.
3. Include Your Company's Name and Logo, Include Social Links and social media sharing buttons
4. Include an opt-in in the footer of your emails
5. Make it Look Attractive and Professional. No matter how good your content is or how well you have written your email, if the presentation looks unprofessional, then people will not bother to read it. So make sure that whatever template you are using looks good and professional.
Test All links to Be Sure They Work Before Sending
I cannot over-emphasize the importance of this as I have received emails which contain links that either don't work (i.e. linking to the wrong place or cannot even be clicked) before. This is such a waste of opportunity, as it may be an offer that people want to check out. If the links don't work, all your efforts are wasted.
Use a Responsive Design
It is important to use a responsive design so that your emails can be read on all devices. In particular, make sure your emails are mobile-friendly as more and more people are reading emails on their phones.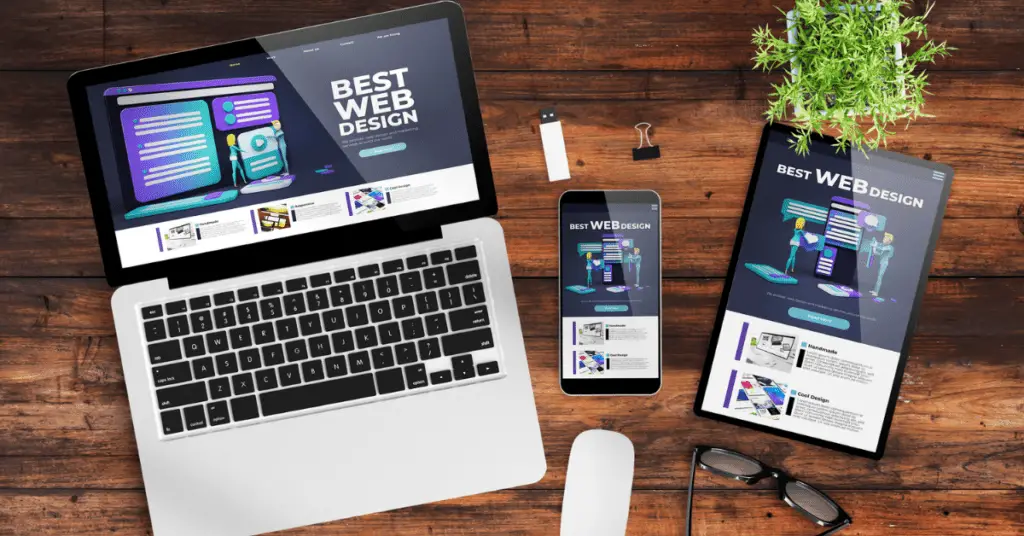 Here are four tips for using a responsive design:
1. Use a single column layout. This will make your emails easy to read on any device.
2. Use large font sizes. This will ensure that your customers can read your emails on any device.
3. Use short and concise paragraphs. This will make your emails easy to read on any device. As mentioned above, use lots of short paragraphs when writing your email templates because it makes them easier for customers to scan through quickly. The shorter each paragraph is, the less time it will take people to read it, which will help ensure that they get their questions answered as quickly as possible!
4. Use images that are sized appropriately. This will ensure that your emails look good on any device.
Follow-Up Emails
You should set up your email marketing software, such as Mailerlite or Aweber so that you can send follow-up emails after you send out your initial campaign. This is often referred to as "sequential follow-up" or "auto-responder" technology. There are many different systems available for setting up sequential follow-up emails, but most of them work in the same way.
The system will automatically send out an email at a pre-determined interval after someone subscribes to your list. For example, you could set it up so that someone receives an email every week after they subscribe. Or, you could set it up so that they receive an email every month on the first day of each month after they subscribe.
The great thing about sequential follow-up emails is that they provide more opportunities for sales and customer retention. They also help build trust with customers because subscribers know they will continue receiving valuable offers from you regularly (assuming, of course, that those offers are relevant).
Provide a Helpful and Inspirational Reminder
The last step in the follow-up process is to send a helpful and inspirational reminder. The purpose of this email is to drive traffic to your website and encourage people to take action by making a purchase or signing up for your service.
You should include a call-to-action that encourages people to take the next step, such as visiting your homepage or clicking through to a product page on your website. The best way to do this is by using an eye-catching image and a brief message that tells customers what they can expect if they click through.
Don't Forget the Thank You Page!
It's important not to leave out one of the most important parts of your follow-up process – emailing thanking customers for subscribing. This message should be sent immediately after someone subscribes, along with any other information you think they will find useful (such as links to download a free report, ebook or whitepaper).
Send Emails at Least Twice a Week
Timing is everything for email marketing. If you send out too many emails, you may overwhelm your customers and turn them off. Or, if you don't send enough emails, you may not stay top of mind. The key is to find a happy medium that works for your business.
It is recommended to send emails at least twice a week. It would help if you had a different offer for your subscribers in each email. An email marketing automation tool can help schedule your emails in advance to make this easier to do. Don't send over 3-5 emails per week.
Here are a few tips to help you time your email marketing campaigns:
-Start slowly and gradually increase the frequency of your emails
-Pay attention to what days and times your customers are most engaged
-Experiment with different content and messages
-Be sure to give your customers an easy
Track Your Open Rates
Although this is the last of the 23 email marketing tips small businesses can use for growth, it is one of the most important tips. You need to track your emails' open and click-through rates, so you can see what is working and what isn't.
You can use an email marketing automation tool such as MailerLite or Aweber to do this. You can then tweak the various part of your email to improve the next time around.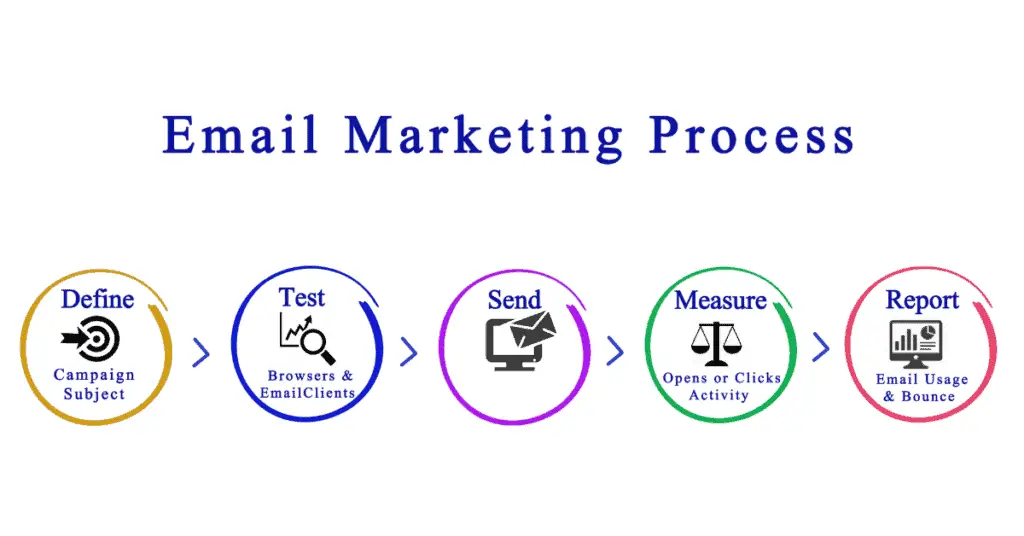 Conclusion
In conclusion, we've covered 23 email marketing tips small businesses can use to make their email marketing effective: getting open rates higher, increasing click-through rates, and making sure your list is full of people who want to receive your emails. If you want to use email marketing to get results, these tips will help you along the way.