6 Easy Steps to Create Effective Action Plan For Your Online Business
If you want to start a new business or expand your existing one, you'll need a solid business plan. But how much time does it take to write a good business plan? Is it worth spending hours writing down ideas and plans especially when you are just starting out?
In this post, I'll share with you why it is important to do business planning even if you are just a one-man show. I will be giving you six steps to create effective action plan for your online business. Keep reading and don't forget to leave a comment!
What is a Business Action Plan?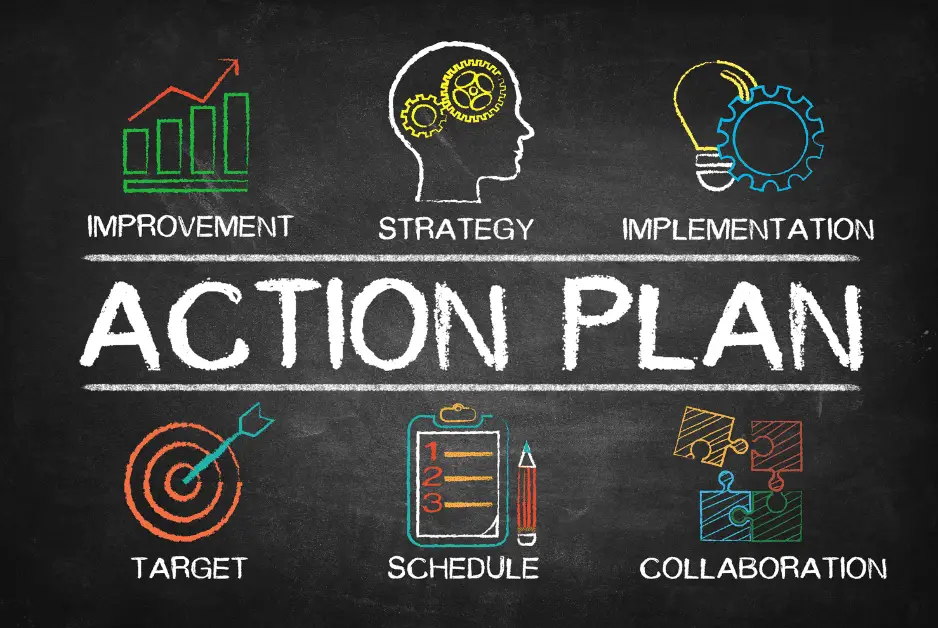 A business action plan (or business plan in short) is a document that contains all the information needed for your new venture to be successful. It gives an overview of what you want to achieve, who you want to reach, how you intend to go about achieving your goals, and why you think people should buy your product/service.
It also provides a framework within which to work out all aspects of your business. The key elements include goals, objectives, strategies, tactics, metrics, and KPIs.
This is a critical step in launching your business because it provides a road map for success. This document should be updated regularly to reflect changes in market conditions and new opportunities.
Why You Need an Action Plan
If You Fail to Plan, You Are Planning to Fail.

Benjamin Franklin
An action plan helps you stay organized and focused when working towards achieving your goals. A well-thought-out plan allows you to focus on what needs to be done each day, rather than getting distracted by all the other things you need to do.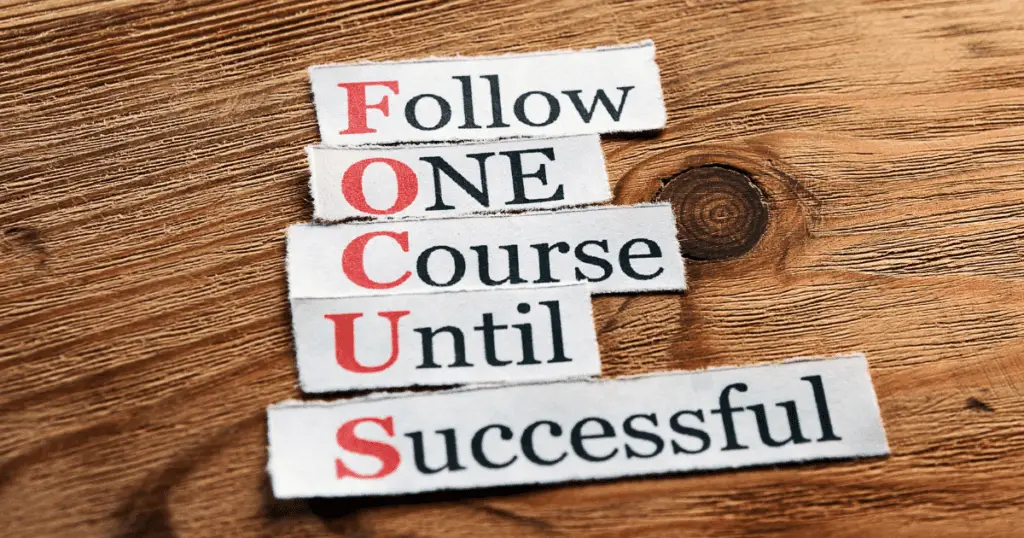 Also, a well-written business plan will help you identify potential roadblocks early on and give you a clear idea of where you want to go. If you don't have an action plan, then you might end up doing nothing at all. 
Last but not least, an action plan keeps you on track and motivates you, so having an action plan helps you achieve success faster.
How To Create Effective Action Plan For Your Online Business
The best way to create an action plan is to begin by listing the things you want to do, then write down what you need to do to accomplish each task.
Step 1: Define your end business goal
Get clear on your goals before starting your project. A goal is an objective that you want to achieve within a certain time frame. It's what you're going after. It's your vision for where you want to be in the future.
Goals should be based on the demographic of your target market. A good action plan will include both short-term goals and long-term goals. Short-term goals may be 90 days goals, while long-term goals can be 12 months or even 3 years.
The short-term goals for online business can be launching email lead capture landing page, publish 2 blog posts each week or launch Facebook ad campaign for example.
Objectives are the steps you need to take to get there. They are the actions you need to take to make sure you reach your goals. An action plan must include specific tactics to reach each objective.
You can have multiple goals, but only one objective per goal. For example, if you want to increase sales, you could set two different goals – "increase revenue" and "increase profit". However, you would only need one objective to meet both goals.
Set smart goals using the SMART method.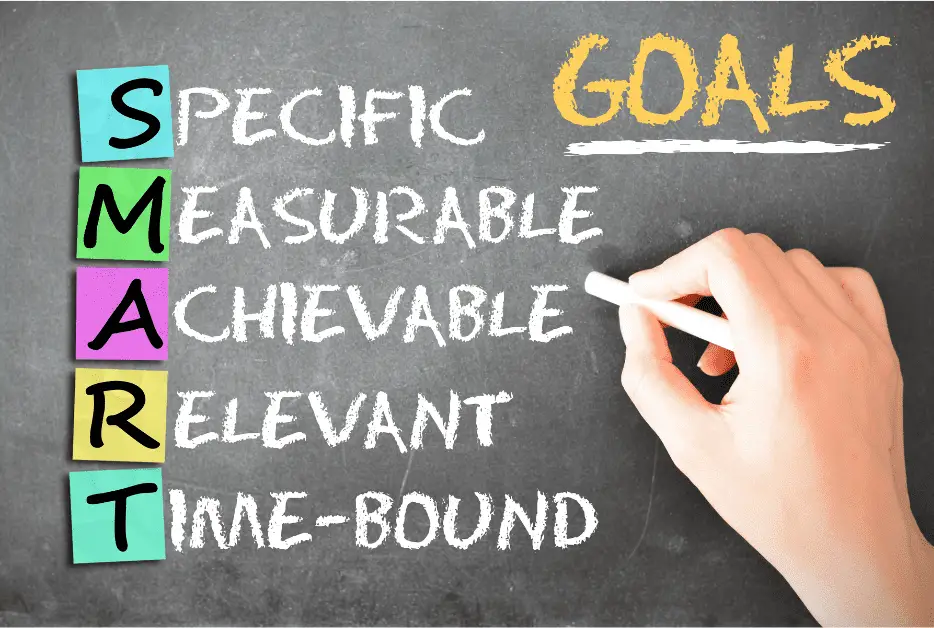 SMART stands for Specific, Measurable, Attainable, Relevant, and Time-bound. These five criteria are essential for any goal you set.
Specific – Make sure your goal is specific so that you know exactly what you're trying to achieve.
Measurable – Measure progress against your goal so that you know whether you're making progress.
Attainable – Set realistic expectations about what you can realistically expect to achieve.
Relevant – Make sure your goal aligns with your overall business strategy.
Time-bound – Make sure there is a clear deadline for your goals. 
SMART goals help you achieve success faster by helping you to set realistic goals for yourself.
Step 2: Identify the resources needed
Once you've defined your goals and business objectives, you need to determine which people, skills, and tools you need to succeed. Make sure you have everything you need before starting your project and determine how much budget you'll need to complete the project. 
People
If you're starting a new business, you'll probably need some initial funding. In this case, you'll also need to find a partner or investors who can provide the money you need to start your company.
If you have already started and are looking to grow your business, you need to identify the skills required for the project before hiring or outsource any work. 
You may need additional staff members to help run the day-to-day operations. Your team will probably consist of several roles including:
Sales Staff – People who sell your products and services to customers.
Marketing Managers – People who manage marketing campaigns and advertising.
Accountants – People who keep track of financial records and prepare tax returns.
Designers – People who develop websites, logos, brochures, etc.
Writers – People who write content such as blog posts, articles, press releases, etc.
Tools You Need
Now that you've identified all the roles and responsibilities of your team, you'll need to identify the tools you'll use to complete those tasks.
For example, if you're planning to launch a website, you'll need web hosting (a place where you store files), a domain name (the address of your website), and a web design software program.
The list of tools you need depends on how big your project is. Smaller projects don't require as much equipment as larger ones.
Step 3: List down the actionable steps to be followed
After you've determined who's going to do what, it's time to outline the steps you'll take to accomplish your goals to create an effective action plan.
Decide What Action Steps Are Required to Reach Your Goals
To reach goals, you must decide what actions are required to complete them. Tasks are often related to your goals and should be aligned. Deciding what action steps are needed to achieve your goal helps you prioritize and plan.
To continue with the example on short-term goals earlier, this may mean writing the copy of the landing page and then create the landing page in your email autoresponder or blog platform, writing the actual blog posts or creating the Facebook advertising campaign.
Divide your big goal into smaller, manageable ones and write them down on to-do lists. Make sure each step is achievable. Identify the resources needed to complete each task.
This step helps you avoid getting stuck because you didn't think everything through. It also ensures that you forget nothing important. When writing out your steps, make sure you include things like deadlines, deliverables, milestones, and checklists. 
Here are some examples of steps you might follow when launching a new product:
1) Create a detailed description of the product. Include details such as features, benefits, price, size, weight, etc.
2) Write a short sales pitch describing why someone should buy your product.
3) Develop a prototype of the product using a 3D modeling tool.
4) Test the prototype by showing it to potential buyers.
5) Hire an expert to review the prototype and offer feedback.
6) Launch the product once it has been approved.
7) Market the product to get more customers.
8) Sell the product to existing customers.
9) Keep improving the product based on customer feedback.
10) Repeat Steps 1-9 until you reach profitability.
Who Is The Person Responsible for What
You need to determine who will accomplish the actions. Who will be involved in each role and is the task owner? How many people will be required? Will they work full time or part time?
If you have a team, you can use a RACI (Responsible, Accountable, Consulted, and Informed) matrix helps define who does what and when. Make sure that the entire team knows what needs to be done and how to do it.
Step 4: Prioritize tasks and add deadlines
The next step is to prioritize the tasks you have and decide which ones should be done first. I use a simple 2×2 Eisenhower matrix to classify the list of tasks in terms of their urgency and importance to prioritize which ones to do first.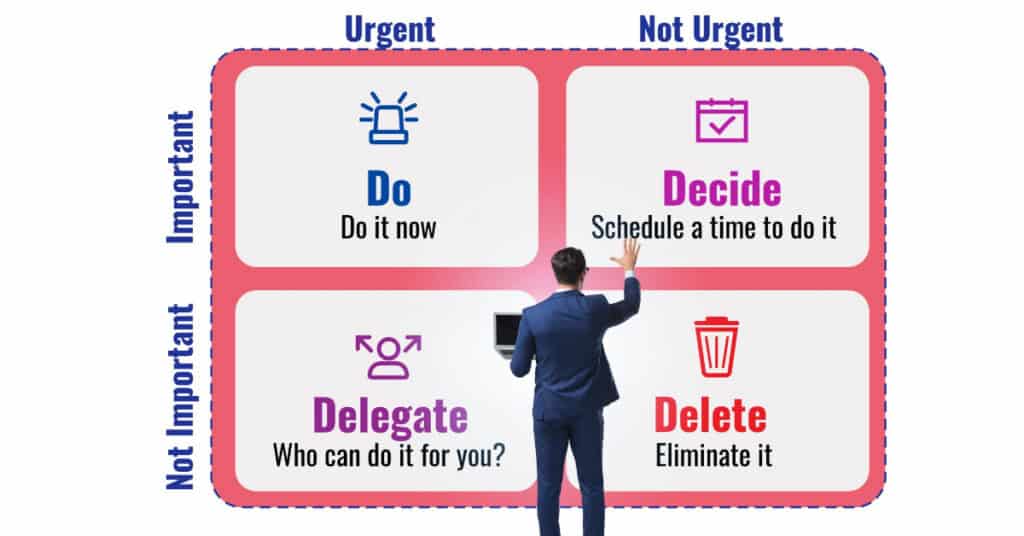 I've found that it helps me to think about how important each task is in relation to other tasks.
For example, if I am working on something that needs to be passed on to another person to work on (i.e. there is some dependency), then I will probably put that at the top of my priority list.
Once you've completed Step 3, you'll know exactly which tasks need to be accomplished first. Add deadlines to these tasks so they become due dates.
Set up recurring reminders to help keep track of upcoming deadlines. The best way to do this is with the Google Calendar.
Set deadlines and milestones will help your team stay focused and keep them accountable. A timeline helps you visualize the progress of your projects and gives everyone an idea of where things stand.
When you create a timeline, you'll know exactly when to expect each milestone and when to celebrate success.
Step 5: Set Milestones
Next, you can set milestones for your project. Milestones are an important part of any project plan. They give you something to aim for and provide a sense of progress.
This is useful if you want to know when certain tasks are completed or how much time has passed since the last milestone was reached. You can also use this feature to keep track of progress and see what's left to do.
Setting milestones helps you focus on what needs to be done and how much work there is left to do before reaching the big finish line. Create milestones along the way to help keep you motivated. 
Work Backwards to Set Milestones
Start from the end goal and go backwards as you set milestones. Be sure to leave enough time between milestones, but don't let the gap between milestones grow too large. Otherwise, you will lose motivation and cannot reach the finish line.
Put Your Actions Into a Schedule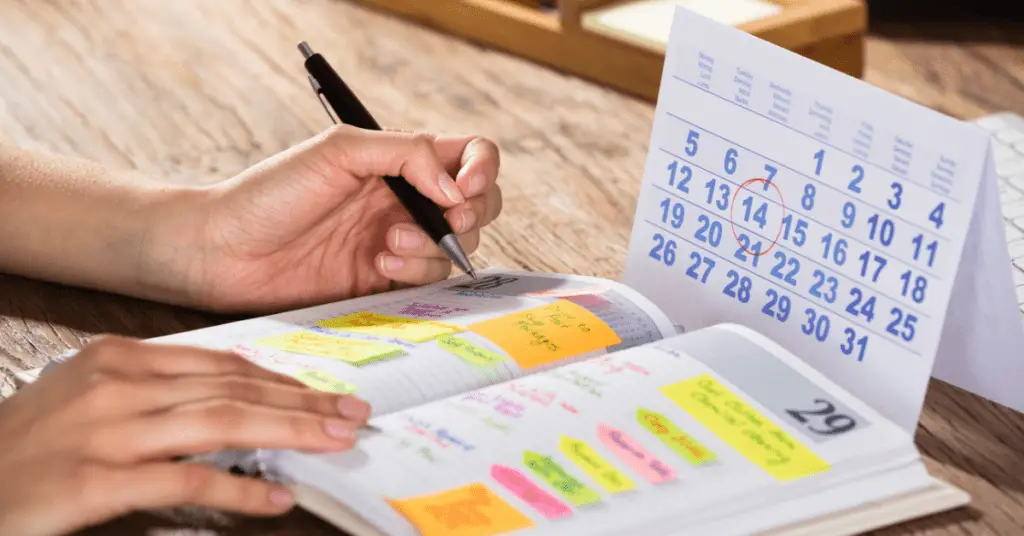 Scheduling helps you focus on what needs to be done every day. This will help you achieve your goals faster. It also makes it easier to manage your time effectively. Use a calendar app like Google Calendar or Microsoft Outlook to schedule your daily activities.
Step 6: Monitor, evaluate and update 
Allocate some time to monitor, evaluate, and update the progress. If you find you aren't making good progress towards your goals, you might need to change your strategy.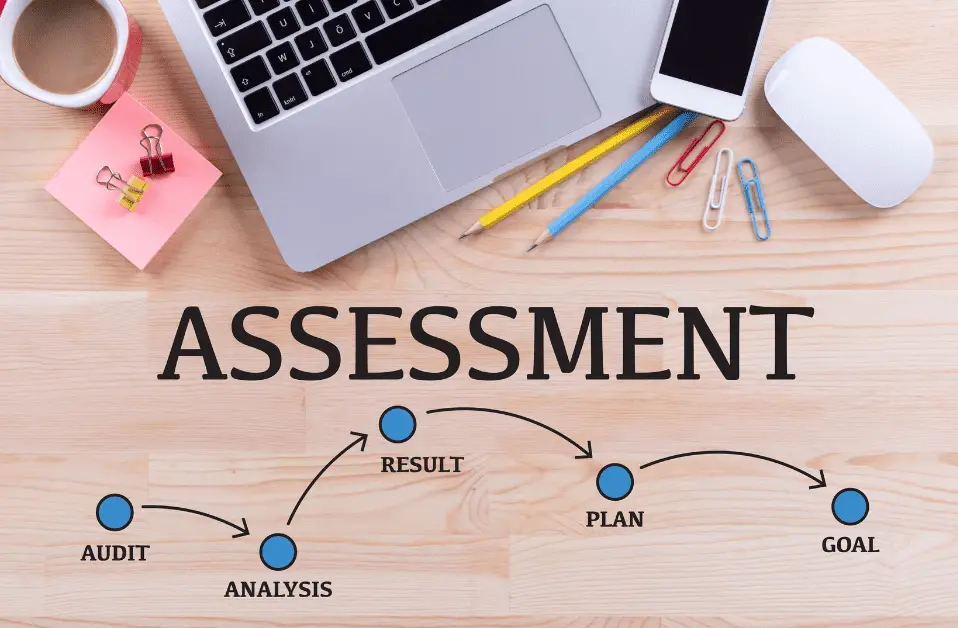 If you feel stuck, ask yourself why you are having trouble completing your tasks. Then try to figure out ways to overcome those challenges.
This step will help you identify what needs to be updated in your action plan. Make sure you're aware of all the tasks that are pending and take steps to resolve them.
Monitor these KPIs regularly to see if they're improving or declining. You can use data visualization tools to track trends over time.
Conclusion
Now that you understand the importance of developing an action plan, as well as the six steps necessary to create effective action plan, you can implement this into your own business. By taking the time to sit down and map out your goals, you can increase your chances of achieving them. Having a plan is the first step but it won't do you any good if you don't take action. So get out there and start making things happen! 
Below are some commonly asked questions regarding how to create effective action plan:
FAQ
How do I create a daily action plan?
A daily action plan helps you stay organized, motivated and and keep track of what needs to be done each day. The key is to write down what you want to achieve each day, and then prioritize them into three categories: urgent, important, and nice to do.
This way, you'll be able to focus on only one thing at a time and you won't forget anything important. Finally, set aside some time each morning to review your list and decide which tasks should be completed first.
What are the key elements of an effective action plan?
An effective action plan should include these four components: 1) A clear objective 2) A detailed description of how you will achieve the objective 3) The resources needed to complete the task 4) A timeline for completing the tasks
An effective action plan should include all the information for each step, such as when, where, how much money, and what resources are needed. The action plan should also be written down clearly and concisely.
How much time should I spend creating my business plan before starting my business?
The amount of time you need to create your business plan depends on how complex your idea is. If you want to start a small business, then you may only need to write down some ideas about what you want to do. However, if you want to start a large company, then you may need to prepare a detailed business plan.
The answer also depends on when you want to start the business. If you want to start your company immediately, then you need to create a business plan quickly. However, if you want to start your new business after several months, then you don't need to rush into writing a business plan. Instead, you can use the information from your business idea research to write down what you think about your business opportunity.
The best way to create a business plan is to write down ideas for your business when you first think about what you want to do. If you're just starting out, you may only need one page. However, once you become more experienced, you might need several pages.