Breaking the Habit of Being Yourself Review: Joe Dispenza's Book Explored 
Have you ever felt stuck in life? Like nothing you do seems to get you out of the same cycle and into something new? If you have watched the movie Groundhog Day, you will understand what I mean. Yet the journey into entrepreneurship or even breaking bad habits all involve change, which can seem insurmountable, so how can we get the breakthrough needed?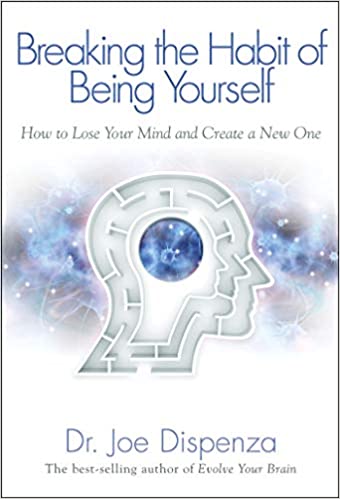 I recently read a book called "Breaking the Habit of Being Yourself" by Dr. Joe Dispenza which I found to be very helpful. Before reading this book, I had been a fan of self-help books for years. I remember last time reading something like "change your own programming or software program." But the big question had always been "How."
In the book, Dr. Joe Dispenza explores the science of change and how to make permanent changes in your life. He shares his insights on how to develop self-awareness, reprogram your thinking patterns, and manifest greater levels of success. In this blog post on Breaking the Habit of Being Yourself Review, I will share the main concepts, key learning points and my take-aways!
FULL DISCLOSURE: This page contains affiliate links which means we receive a small commission at no cost to you when you make a purchase. As an Amazon Associate, I earn from qualifying purchases.
Background on Joe Dispenza
I got to know about the book from a fellow entrepreneur who recommended it to me. I had heard about Dr Joe Dispenza's name before but I could not remember where. After some research, I found out that he is an expert in neuroscience and epigenetics, with a Doctorate in Neuroscience. He has also studied biochemistry and brain function.
His background and research provide a solid foundation for the principles and techniques outlined in Breaking the Habit of Being Yourself. By understanding the source of his knowledge and expertise, I feel confident in the information presented in the book and can apply it to my own life.
Overview of Breaking the Habit of Being Yourself
The book is a groundbreaking guide to help you break away from the habits and patterns that have been holding you back. The book begins by introducing readers to the concept of epigenetics, which states that our physical and mental states can be shaped by our thoughts and beliefs.
This is a crucial point for readers to understand, as it serves as the foundation for the rest of the book. Dispenza then goes on to provide evidence to show that our thoughts and beliefs can be changed, and thus, our lives can be changed as well.
It then moves on to explain the science behind behavior and the brain and how understanding the brain can help you make lasting changes. The book also provides practical steps to help readers begin to change their lives.
Dr Dispenza has outlined a step-by-step process to help readers transition from the old habits to the new ones. He explains how to break free from the conditioned responses of the past and how to create new neural pathways in the brain. He also explains how meditation can help make these changes.
The book dives into the depths of the human mind, exploring everything from the science of self-awareness to the quantum field, and I was almost overwhelmed with the knowledge as it is very different from the old Newtonian model of how the world works that we are so familiar with. Even the part on epigenetics that genes can change is also a new concept to me.
But I was determined to finish reading the book and learn more about the power of the mind and its potential to change our lives. This plus the fact that I was a Triple Science student studying Biology, Chemistry and Physics during my Junior College days so I could understand the scientific explanation presented in the book.
The book delves into the process of transformation and how to take full responsibility for our lives. It encourages us to open our minds and expands our awareness of the power of the mind.
The main topics of the book are based on the idea that we all have the capacity to change our lives for the better. Dr. Dispenza uses science and evidence to show us how thoughts, emotions, and beliefs affect our physical bodies and our lives. He also explains how we can use conscious awareness and conscious choice to create a new reality for ourselves.
The main message of the book is that we are more powerful than we think. If we are willing to take full responsibility for our lives and make conscious decisions, we can create a future filled with health and abundance.
The book provides insight into how we can tap into our deepest levels of consciousness and create a world of our own design. By breaking the habit of being ourselves, we can create a life that is truly our own.
Overall, I found "Breaking the Habit of Being Yourself" to be an incredibly insightful and inspiring book.
Key Learning Points and How can we apply Joe Dispenza's teachings to our own life
In creating this breaking the habit of being yourself review, I have distilled the following key learning points from this book:
Our thoughts shape our reality
Our thoughts have a powerful influence on our reality. We may not always be aware of it, but the way we think and feel can directly affect our lives and experiences. When we focus on unlucky things or worry about money, we create an atmosphere of negativity that can manifest in the material world.
By breaking the habitual patterns that are keeping us trapped in a negative state of being, however, it is possible to change these negative thought patterns and redirect our attention in more positive directions. Doing so can help us to create a more fulfilling life for ourselves and potentially make great strides towards achieving our goals.
Mental rehearsal is as important as physical practice
Mental rehearsal is an important psychological tool for many individuals, as it can help them prepare for challenges such as lifting weights or performing in a stressful situation. Through mental rehearsal, individuals can desensitize themselves to their fears, improve their workouts, and cope with anxiety disorders.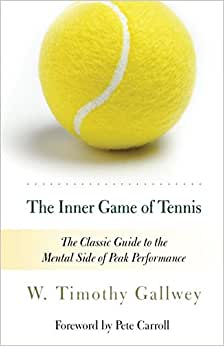 By engaging in the practice of mental rehearsal and gaining greater control over their own emotions, people can effectively treat and manage the symptoms of anxiety disorders. The book explores this concept deeply, giving readers valuable insight into how to use mental rehearsal as a tool for self-growth.
This is like the book The Inner Game of Tennis: The Classic Guide to the Mental Side of Peak Performance by W. Timothy Gallwey, where he also explains the importance of mental rehearsal and breaking free from the negative thought patterns that can hold us back.
Changing how we feel is possible
The book highlights the importance of taking care of oneself mentally and physically to achieve one's goals. This is because the outside world reflects what is going on inside us, so it is important to be mindful of our thoughts and emotions as well as our physical health.
In other words, as human we have "response ability" which is ability to respond in an appropriate way for self and others. The story of the garbage truck is a great example of this concept, as it explains how the way we think and feel can literally shape the outcome of our lives.
Breaking the habit of being ourselves is not only possible but necessary if we want to create a life filled with health and abundance. Through mindful practice and conscious effort, individuals can learn to break free from negative thought
The book also emphasizes how meditation can be a powerful tool for changing one's mental state and how thought has a huge impact on behaviour. Finally, it explains why we must become self-aware to break out of our comfort zone and manifest a new version of ourselves.
Our day-to-day decisions impact our genetics and propensity to change
Lifestyle choices can have a major impact on one's wellbeing, and shows how one can take control of their destiny by making conscious changes. The book also offers an accessible way for readers to bridge the gap between science and spirituality, allowing them to make changes from within rather than succumbing to pre-determined genetic predispositions.
Meditation unblocks internal barriers to change and helps us "let go"
Through Dr. Dispenza's meditation technique, readers can observe and become more conscious of their thoughts, allowing them to access their subconscious mind and change unwanted habits.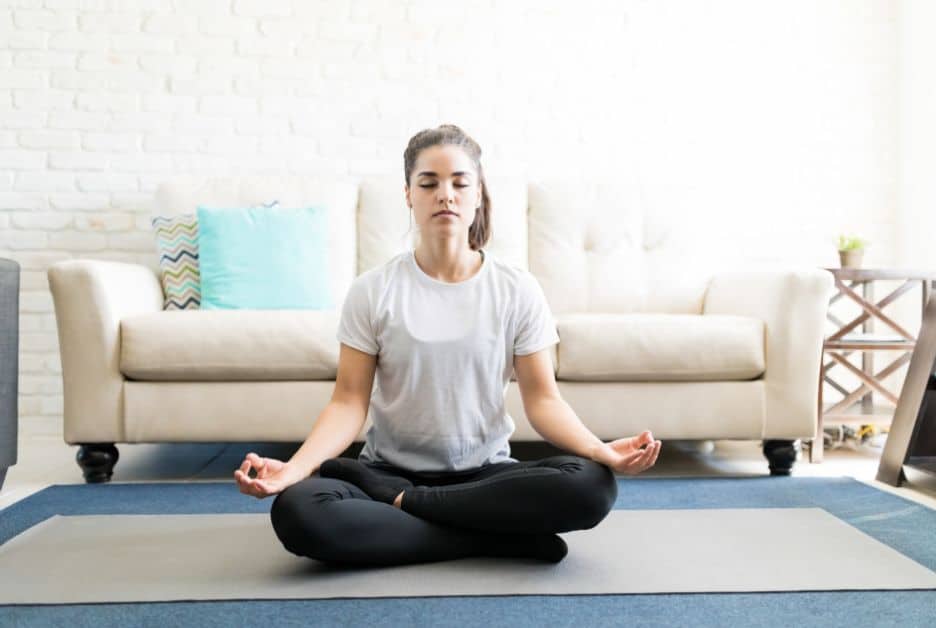 By using this method to focus on different dimensions of consciousness, they can move beyond their analytical mind and connect with their subconscious to understand why they do what they do.
This knowledge then gives them the power to act in line with their intentions so that they can break free from old habits that hold them back from achieving a better life for themselves.
We can improve our brain's ability to change
Neuroplasticity allows individuals to break old habits and create new patterns of thinking, enabling them to improve their lives. Unlearning and relearning can help change the way the brain functions.
Lastly, neocortex plays a role in conscious thought and our sense of self; it is located at the head region of our neurological hardware and has a significant influence on learning, memory retention and communication abilities.
Habits and behaviors shape our brain
The book offers an understanding of why it is important to start with thinking before trying to make any changes in one's life or career.
Fulfillment occurs through self-growth rather than material items or experiences
One can create a positive reality through clear, focused thoughts and passionate emotional engagement, without the need to be afraid of change or failure.
Dr Dispenza encourages readers to focus on their own happiness rather than transient material goals, and suggests using meditation and mindfulness to unlock internal barriers and achieve sustained change.
Chronic stress is a barrier to sustained change
It is important for individuals to manage their stress levels when trying to make lasting changes because chronic stress can reduce their ability to sustain those changes. Stress is designed to protect an individual from danger.
However, when the body is in a state of fight-or-flight chronically, it can become counterproductive. According to the book, meditation and mental rehearsal are two methods that may help an individual "unblock internal barriers" and program their minds for success.
By being mindful of one's thoughts and emotions through meditation, they are better able to control expectations and achieve greater fulfillment as opposed to just chasing after material possessions or experiences.
My Take on the Book
Eistein once said that "Insanity is doing the same thing over and over and expecting different results." While we might have heard about this sentence for a long time, we never thought about how it actually plays out in our lives.
But after reading this book and doing this breaking the habit of being yourself review, I came to understand that if we want to have different results in our lives, we must be able to rise above our existing mind-set and past conditioning. I am in control of my life and my destiny. I can choose to live a life of abundance and joy by breaking away from these negative habits and patterns.
I found this book to be an inspiring and empowering read. It has given me the confidence and motivation to break away from the habits that were holding me back and to live a life of abundance and joy.
To practice what is taught in the book, you need to know what kind of future or ideal life you want for yourself, then think and feel like you already have it and are living it, and give gratitude for it. Learn how to manifest the life you want rather than living the same self-limiting narrative over and over again.
On the other hand, I do feel that the book could have been improved in certain areas. For example, I would have liked to have seen more emphasis placed on the importance of developing a mindfulness practice. Mindfulness can be a powerful tool for making real and lasting changes.
Additionally, I would have liked to have seen more emphasis placed on the importance of cultivating positive emotions. Dispenza does discuss the power of positive emotions, but I think it could have been explored further.
Overall, I found "Breaking the Habit of Being Yourself" to be an informative and inspiring book. It provides scientific evidence to back up its claims and provides practical steps to help readers begin to make changes. While I do feel that certain areas of the book could have been improved, I believe that it is an excellent resource for anyone looking to make changes in their lives.
Conclusion on Breaking the Habit of Being Yourself Review
In the book, Dr. Dispenza dives into topics such as how thoughts and feelings create reality, how to use the power of intention and gratitude to manifest our desires, and how to use meditation to tap into the deepest levels of the subconscious mind.
If you want to experience a radical shift in your life, then I highly recommend reading 'Breaking The Habit of Being Yourself'. It will give you the tools and insights you need to create lasting change. So what are you waiting for? Read this book and start breaking away from your old habits today!