10 Tips To Stay Organized At Work For Entrepreneurs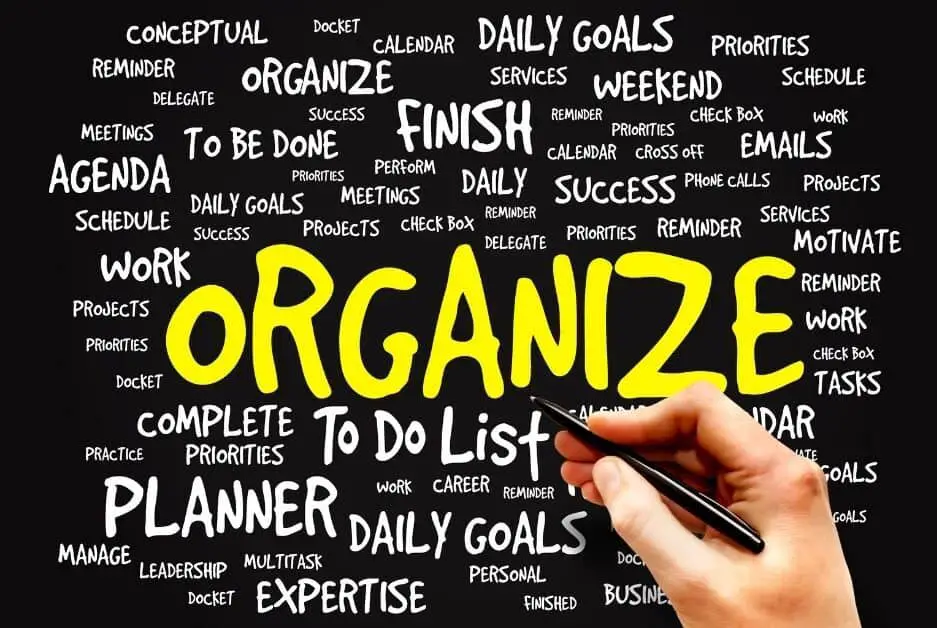 As an entrepreneur, you have a lot on your plate. From keeping up with client demands to maintaining your own professional and personal schedules, it's tough to stay organized at work.
Yet, being organized is essential to maintaining a successful business. In this article, I will share with you ten tips to stay organized at work.
DISCLOSURE: Some of the links that I share in this article ARE my affiliate links. This means I may earn a commission, at no extra cost to you. In fact, sometimes you'll get a discount or free credits just FOR using my link. 🙂
Before I share these tips, let's look at why you need to be organized for business success.
Why is being organized important in business?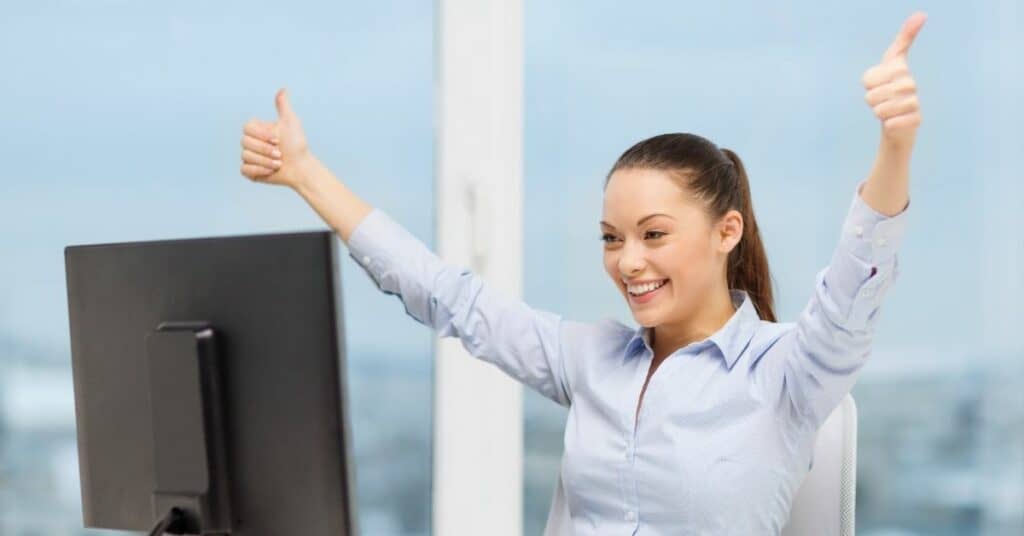 The busy lifestyles of most entrepreneurs make staying organized hard, but getting organized will free up your time, so you can work more efficiently and grow your businesses. Staying organized is key to seeing success as an entrepreneur.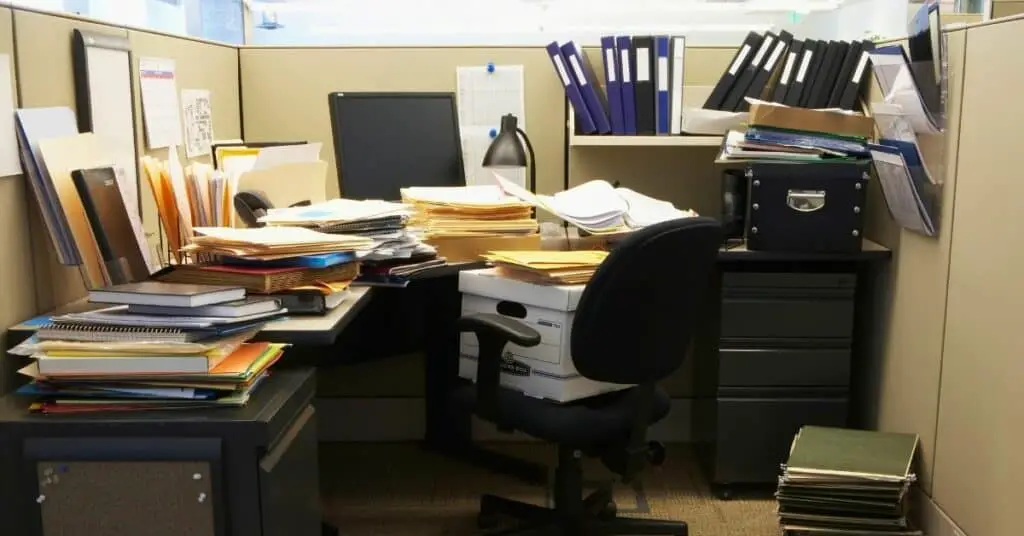 However, as you're running a business, it's easy to slack on organization and find yourself a little disorganized. This leads to missed deadlines, poor communication or customer service, and stress from spending the necessary time trying to find information or documents required to get the business going.
A cluttered workspace can thus lead to a cluttered mind, so take the time to organize your physical and virtual space.
How do you stay organized at work?
Here are ten tips to stay organized at work as an entrepreneur:
Tips to Stay Organized at Work Number 1: Don't Rely on Yourself to Remember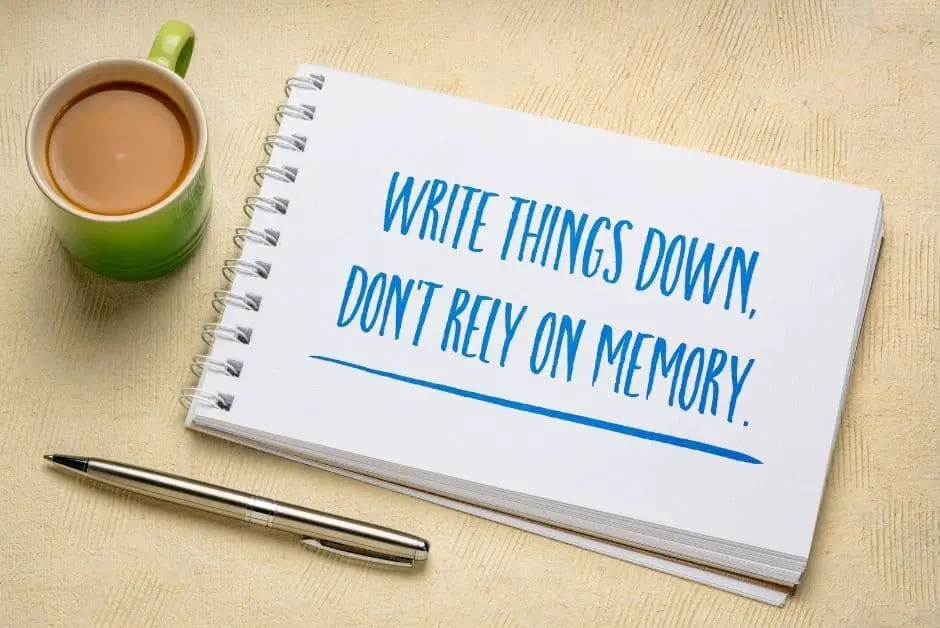 Entrepreneurship requires wearing many hats. This means that you will most likely forget to do at least some things you need to get done. But that's okay, because, instead of relying on your memory, write things down or use tools to help you remember.
All your time, energy and mental resources can be put to better use, instead of burdening it and wasting it on trying to remember what you need to get done. Instead of wasting your mental resources on trying to keep track, use productivity apps, such as Asana, Trello, or Google Calendar, to keep track of everything you need to do.
Start with making a to-do list each day and prioritize your tasks
To-do lists are simple to do yet provide a decisive outcome. They can give you the direction, focus, and understanding you need to get each day done faster and with more quality. It will help you keep track of your progress and ensure that nothing gets forgotten.
Keep a master to-do list and check things off as you go. This is a list of everything that needs to be done, both big and small. Having one central place for all tasks ensures nothing gets forgotten.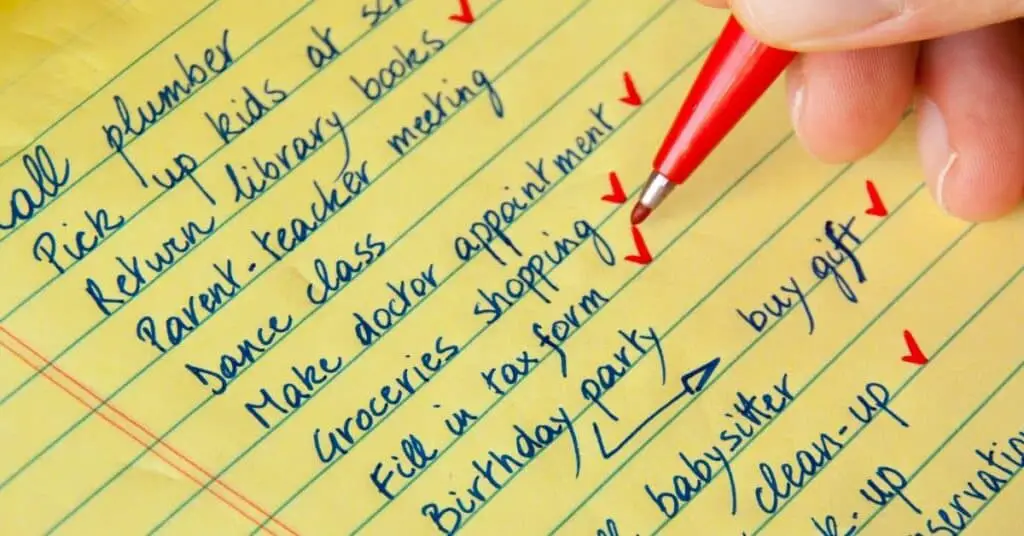 Schedule time for each task. This will help you stay on track and not get overwhelmed.
Set deadline for each task. This will help you stay on task and not procrastinate. Set a timer function on your smartphone or use an online tool like Google Calendar to set a reminder about your to-do list. Once you start a task, be sure to finish it within the set time limit. 
Break tasks down into manageable steps. This will make them seem less daunting and will make it easier to see progress being made.
Use a planner. This can help you keep track of deadlines, meetings and other important events.
Keep a calendar and create a schedule and stick to it. This will help you stay on top of a deadlines and meetings. This will also help you make the most of your time and get things done more efficiently.
Prioritize your tasks, as not everything on your to-do list will be equally important. Identify which tasks are the most important and work on them first and delegate or outsource the rest.
Focus on one task at a time. This will prevent you from getting overwhelmed and help you stay on track.
Before you end your day, always create a new to-do list for the next day. This way, you can get right into your work and don't need to take the time to remember what you have already finished.
Put away any loose papers, put pens and pencils in their proper place, and give your computer screen a good wipe down. You'll start each day with a clean slate and a better mind for tackling whatever comes your way.
Delegate tasks to others whenever possible. This will help to lighten your workload and prevent you from getting overwhelmed.
Set aside time each day for specific tasks and stick to it. Set up routines for the day such that administrative tasks are done at a certain time.
Stay on top of your emails and return phone calls and messages promptly. This will help you avoid missing important deadlines or opportunities. Assign specific block of time of the day to do this and not be in reactive mode all the time whenever you receive a notification. 
Follow the 5-minute rule
The 5-minute rule is a rule that states that if you can do something in 5 minutes or less, do it now. By following this rule, it will help you avoid letting small tasks pile up and getting overwhelmed.
Simplify your processes 
If you spend too much time on a task, take a step back and think about the process. See if there is a way to simplify the process and eliminate any unnecessary parts of it or if there is a better way to do the same step.
I have placed this step before automation as you should do this before attempting to automate any process. There is simply no point in automating an inefficient process.
Automate Right Away
Want to escape the stress and distraction of your social media and other communication tools? You probably know by now that they easily get crowded, overwhelming, and disorganized, especially when you're trying to monitor several platforms at once and respond on time. A marketing automation tool can free you from that stress!
With marketing automation, you can automatically send pre-scheduled messages, autoresponders, and reminder emails. You can relax knowing that you won't have to manually write them and all the while, you will remember to take care of your new leads—and ensure that your existing leads are being taken care of.
I am currently using Mailerlite for automating my email marketing. It has a free tier for up to 1,000 subscribers and you can create sign up forms, landing pages and powerful email automation with it. It's easy to set up and has very responsive support.
Second, you need to create a system for managing your tasks and to-dos. I recommend using a tool like Asana or Trello. These tools will help you stay on track and organized with your work tasks.
You can also use RPA (Robotic process automation) to automate repetitive tasks. RPA software such as Microsoft Power Automate and Uipath can be used for this. Although it may take a little time to learn how to use the software, it will pay off in the long run.
I use SocialBee to automate my social media postings. SocialBee is a cloud-based Social Media Management Tool that helps businesses manage their social media accounts from one place through automating social media posting so you can build a better social media presence.
Sort and Prioritize Your Emails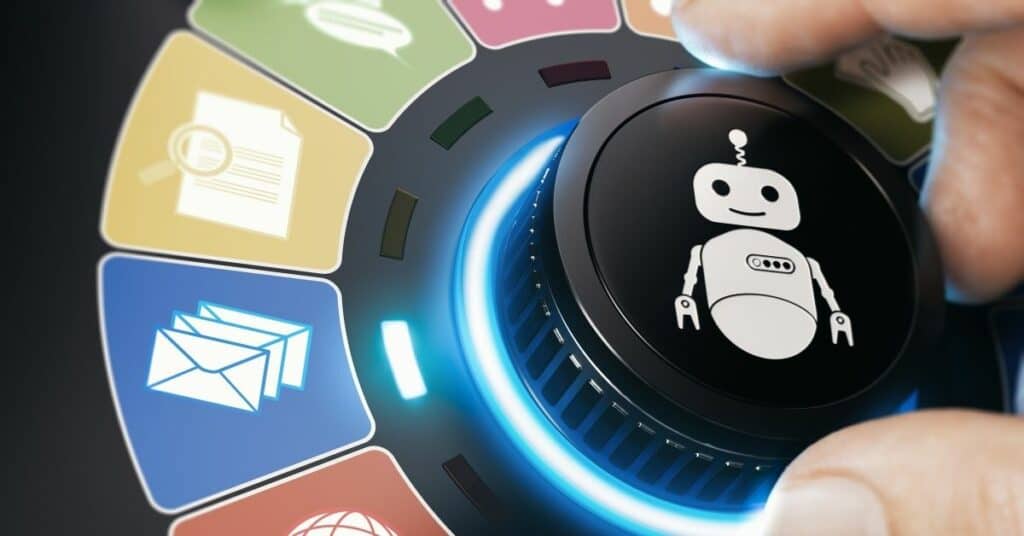 As an entrepreneur, you are constantly bombarded with emails. It's difficult to stay on top of everything and remain organized. Yet, there are a few things you can do to make things easier on yourself.
First, you need to set up a system for managing your email. I recommend using a tool like Gmail or Boomerang. These tools will help you stay organized and on top of your email correspondence.
Take some time each day to sort and prioritize your emails. This will help you to focus on the most important tasks at hand and not get overwhelmed by the less pressing matters.
Second, make use of the various features that most email platforms offer, such as creating folders and labels. This will enable you to keep track of different projects and tasks more easily.
Third, unsubscribe from any email lists that you are no longer interested in or that are no longer relevant to your work.
Stay organized digitally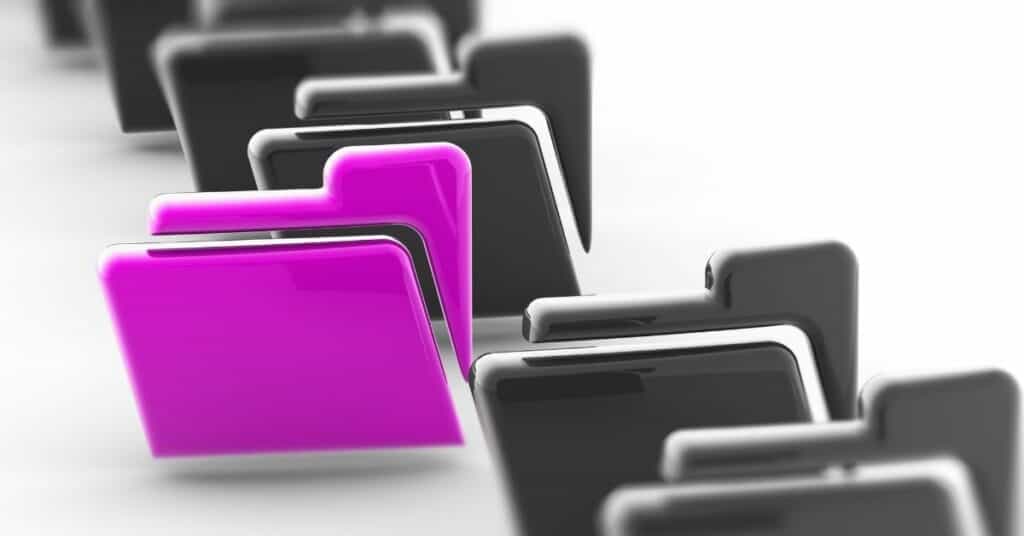 This means creating folders and labeling files appropriately. Create a system for filing both physical and digital documents. Having a designated place for everything will help you stay on top of paperwork and keep your computer desktop tidy.
Create SOP and Templates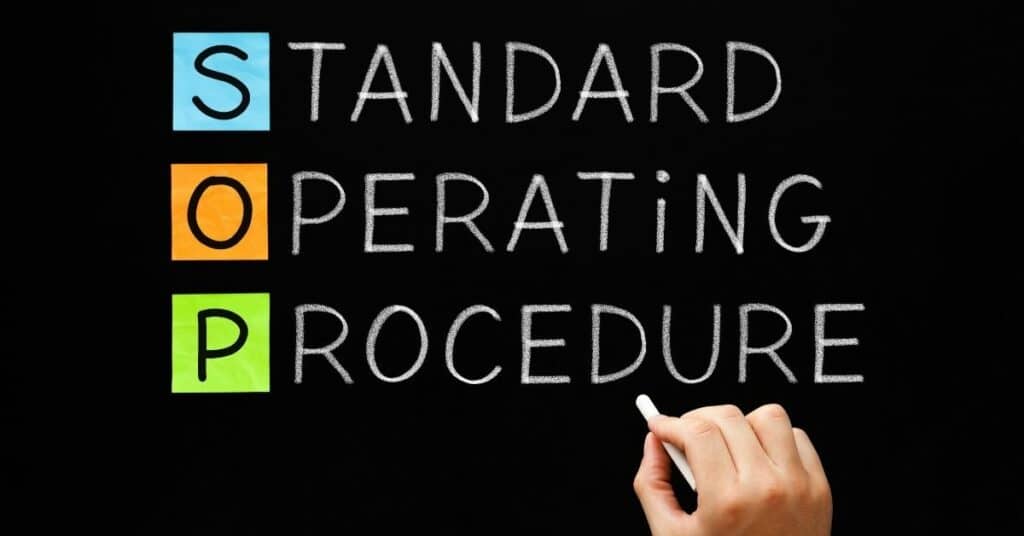 You can set up Standard Operating Procedure (SOP) to document your processes and make use of templates and checklists for those tasks that you do repeatedly. So that you do not need to start everything from scratch every time you do it.
I use Process Street to look for templates for common business processes such as website launch checklist, blog writing so that I don't have to build the processors from scratch. It also has many other templates available and you can create your own workflows and run through them with progress tracking and collaborate with your team. It's a great tool to include in the arsenal of small business tools and resources.
Use Project Management Tools to Speed Up Your Business
Make use of technology to help you stay organized, such as a task management app. Project management tools like Kiss Flow Project can make many important tasks easier while saving time and other resources. It can also help ensure each part of your project is finished and organized to maximize conversions or results.
Declutter your workspace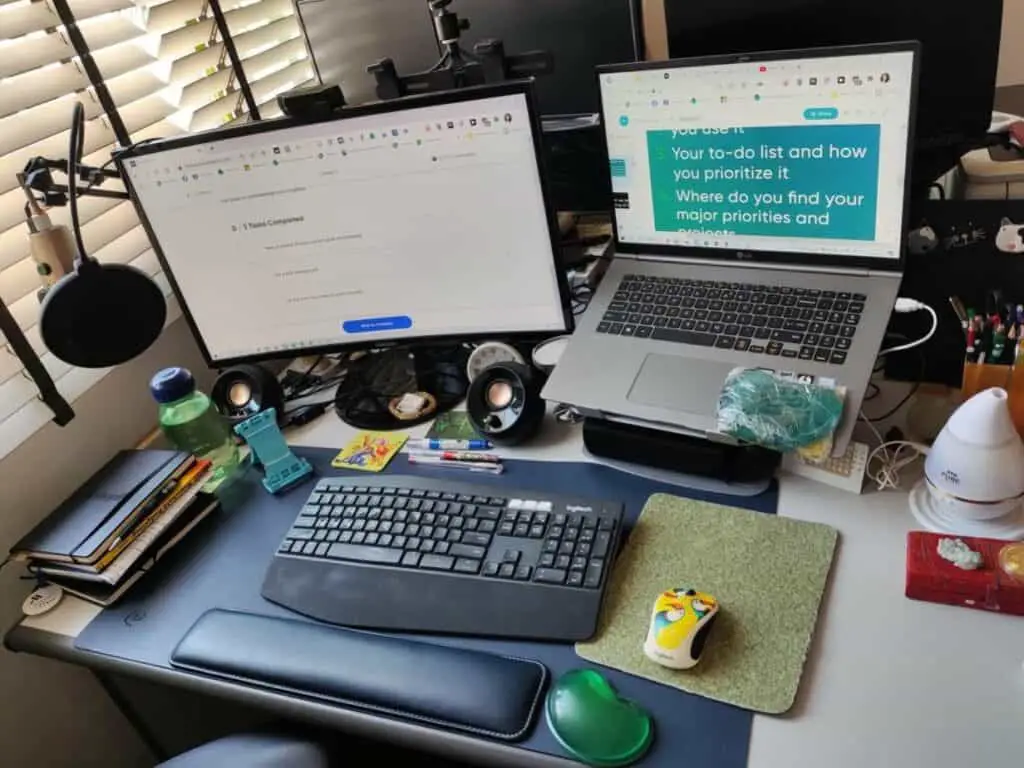 It may seem like a no-brainer, but keeping a tidy workspace is one of the simplest and most effective ways to stay organized at work. A cluttered desk can lead to a cluttered mind, and before you know it, you're behind on projects and scrambling to catch up.
I remember when I started working from home. This is one of the first things I do. I took the time to tidy up my work area and put things in their places. It gave me such a sense of control, as I knew exactly where to find things when I need them.
Below are some principles to declutter your workspace:
1. Keep your desk tidy and your workspace clean and clutter-free. A messy desk can be a distraction and make it difficult to find what you need when you need it. On the contrary, a clean and organized spaces can help you focus and be more productive.
2. Put things away in their proper places when you're finished with them. It may seem like a small thing, but taking the time to put away your materials after you've used them can make a big difference in keeping your workspace organized.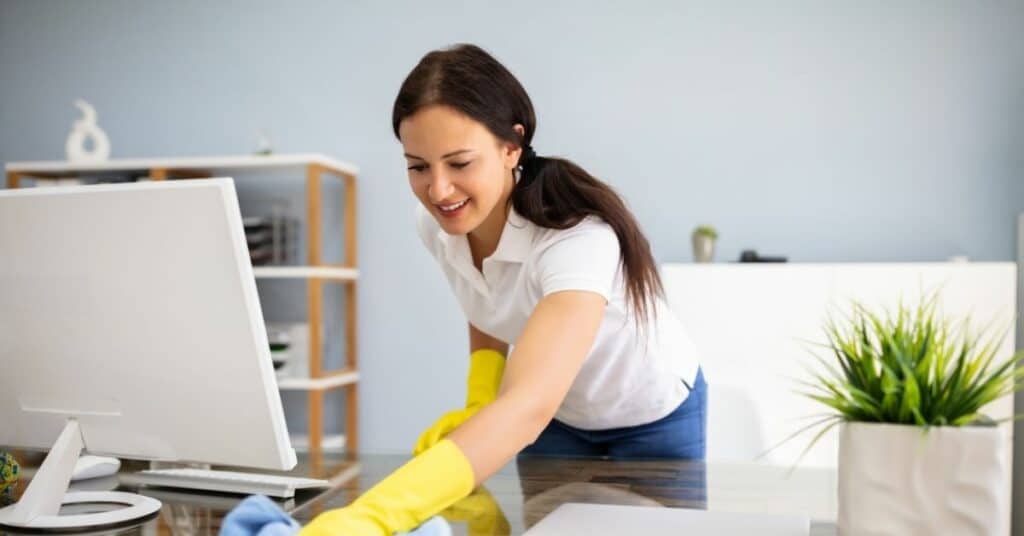 3. Put things in order. Take some time each day to organize your materials so that they're easy to find when you need them. This will save you time and frustration in looking for them.
4. Set up a daily, weekly, and monthly cleaning schedule for your office space.
Conclusion
In this blog post, I have outlined for you 10 tips to stay organized at work as an entrepreneur. Practices such as writing things down, breaking tasks down into manageable steps, and chronicling your progress can make a big difference in keeping your business running smoothly. If you are finding it difficult to stay on top of your work or constantly refer to old documents, I encourage you to take the time to read and implement these tips. You'll be glad you did!