Small Business Marketing 101: Business Marketing Strategy for Digital Era
Are you a new business owner unsure of where to begin when it comes to digital marketing? You're not alone! With so many options and strategies available, it can be overwhelming trying to figure out what will work best for your small business. That's why I created this beginner's guide to small business marketing in the digital era—to help you get started on the right foot. 
In this Small Business Marketing 101 guide, I'll walk you through the basics of digital marketing for small businesses and provide step by step guide for creating your small business marketing strategy.
DISCLOSURE: Some of the links that I share in this article ARE my affiliate links. This means I may earn a commission, at no extra cost to you. In fact, sometimes you'll get a discount or free credits just FOR using my link. 🙂
What is Small Business Marketing?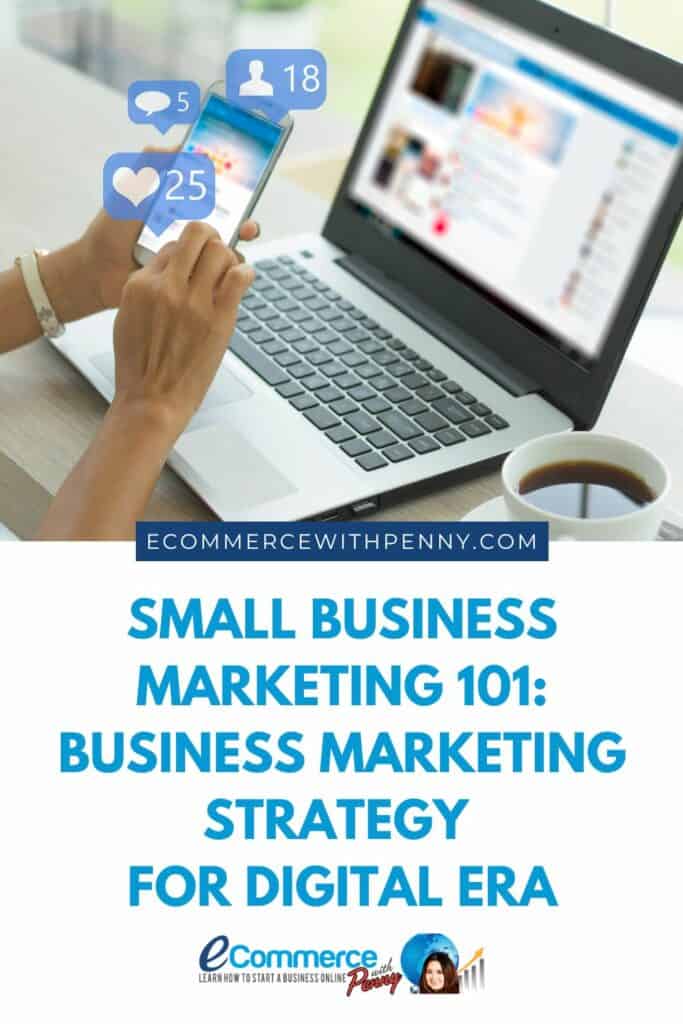 Marketing is essential for any organization that wants to grow, reach new customers, build a successful brand, and increase overall sales. However, for small businesses, the challenges are even greater because of a limited budget, a small staff, and a lack of resources.
Small business marketing is thus about finding the right strategies for your unique business to create awareness, reach customers, and generate meaningful results—while staying within your budget.
And since we are talking about digital marketing here, the assumption is that you already have a website for your business and that you're looking to use online channels to reach your target audience.
If you do not yet have a website, perhaps you could check out the following post How to Create an Ecommerce Website With Shopify (Simple and Easy Steps) to get one set up.
Small businesses can leverage digital marketing tactics such as search engine optimization (SEO), content marketing, social media advertising, website design and development, email marketing, and more to get their message out and engage with their target customers.
Small Business Marketing 101: Types of digital marketing channels available
Social media: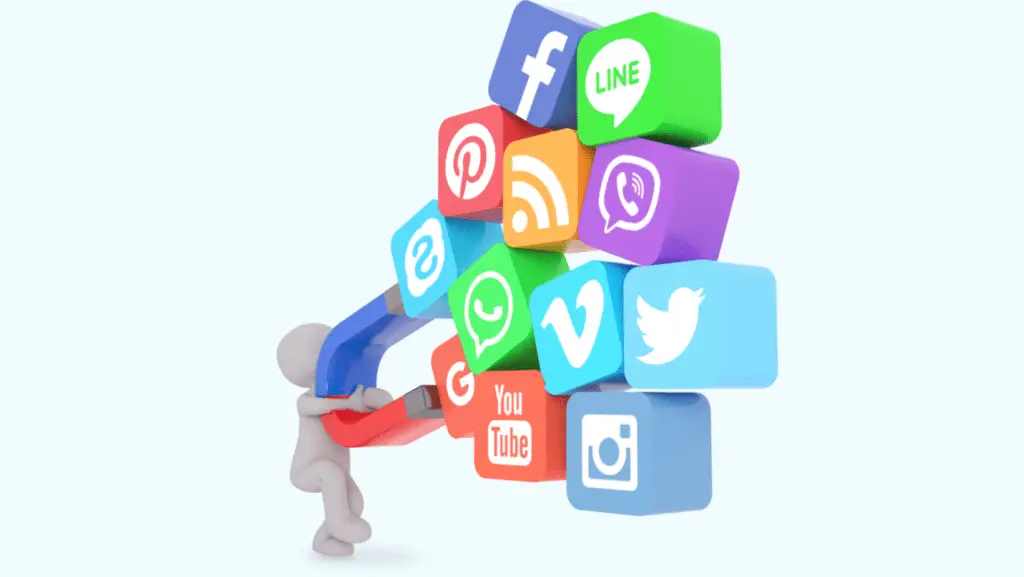 Social media is any form of online communication that allows individuals and organizations to create, share, and interact with content such as text posts, photos, videos, etc.
It provides small businesses with an effective marketing strategy due to its ability to reach large audiences at low costs.
Social networks like Facebook offer deep customer analytics that allow businesses to target their advertising campaigns specifically towards consumers who fit their ideal customer profile. Furthermore, social media can be used for reputation management by allowing businesses to respond quickly to any unfavorable comments or reviews posted about them online.
Thus, social media can be the first choice for small businesses because of its effectiveness in reaching customers at low cost, its ability to provide deep customer analytics, and its potential for reputation management if needed.
Additionally, it allows businesses more flexibility in terms of time since they do not need extensive resources or budgets to implement a successful social media strategy.
Finally, social media provides an excellent opportunity for businesses to build personal connections with consumers which builds trust and loyalty while also allowing them to learn more about their target audience preferences.
Search engine optimization (SEO):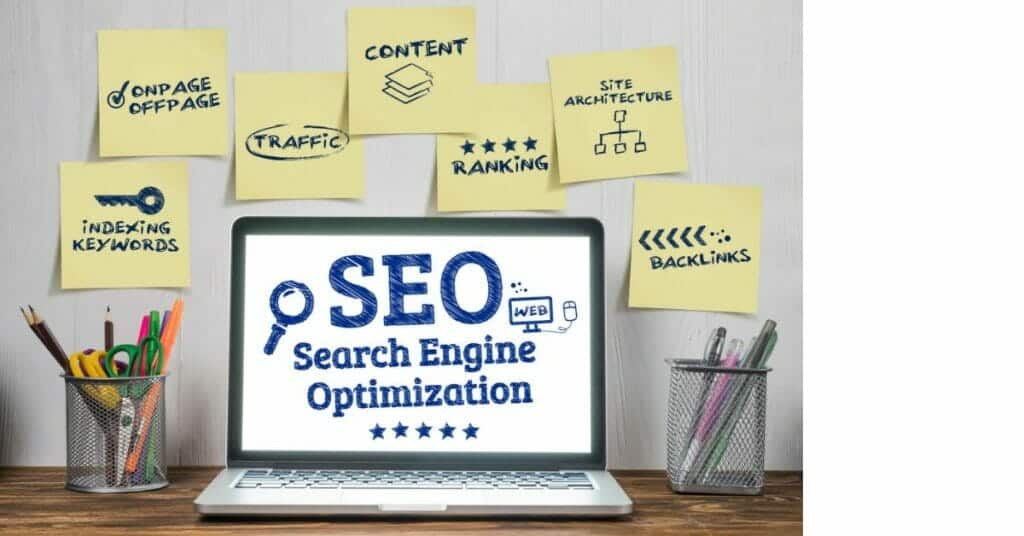 Search engine optimization (SEO) is the process of optimizing a small business website to appear in organic search results on search engines such as Google or Bing using targeted keywords and phrases. 
It involves researching relevant keywords, writing high-quality content with those keywords, optimizing meta tags such as page titles and descriptions, creating internal links between web pages on the website, and linking out to authoritative sources.
Local SEO strategies are also important if your small business serves a specific geographic region or has a physical location; these include setting up Google Business Profiles and getting listed in online directories where applicable.
SEO allows for your content to be found more easily by potential customers. SEO also helps boost visibility and make your content more attractive to search engine algorithms. SEO requires a lot of work and is a long-term strategy, but is well worth the effort as it can dramatically increase your online presence.
Email marketing: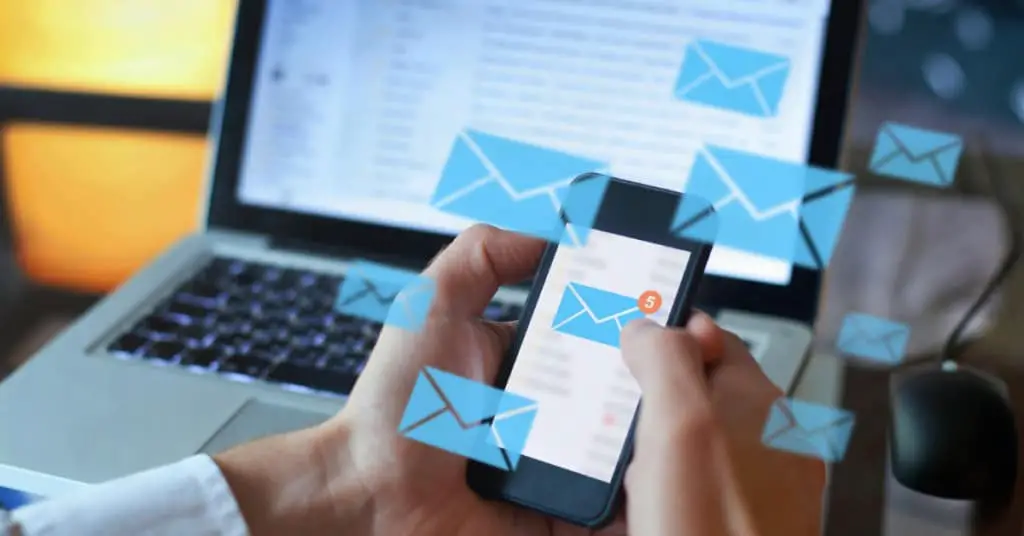 Email marketing is an effective way for small businesses to reach their target customers. It involves sending out emails that are tailored to the interests of a specific group of people and feature content they will find interesting or useful.
Email marketing for small businesses offers a variety of benefits, including:
– Building up an email address list to stay in touch with customers and keep them informed about new products, special promotions, and news.
– Creating lead magnets to encourage people to sign up for your newsletter and providing them with valuable content such as tips, advice, research findings or other information they may find interesting.
– Placing collection forms on each page of your website so visitors have the option of signing up right away without having to search for it later on.
WhatsApp marketing: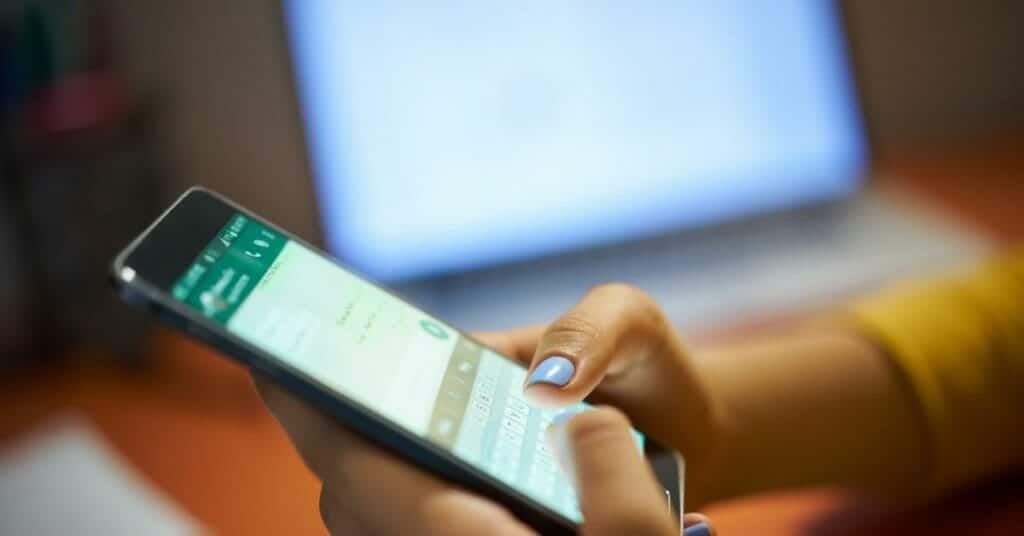 WhatsApp is a powerful communication tool that can be used as an effective marketing channel for small businesses.
It allows you to send messages directly to your customers, which can include promotional offers, alerts, reminders and more.
Additionally, WhatsApp messaging provides businesses with the opportunity to interact with their customers in real-time and respond quickly. If you would like to read more about this, you can read the following article: How to Use WhatsApp for Business Marketing.
I have also written another article sharing a great tool for WhatsApp marketing and a special offer to subscribe to the tool at very special rate, you can check it out here: WA Web Plus: Unleash The Full Potential of WhatsApp Web For Marketing.
Paid advertising: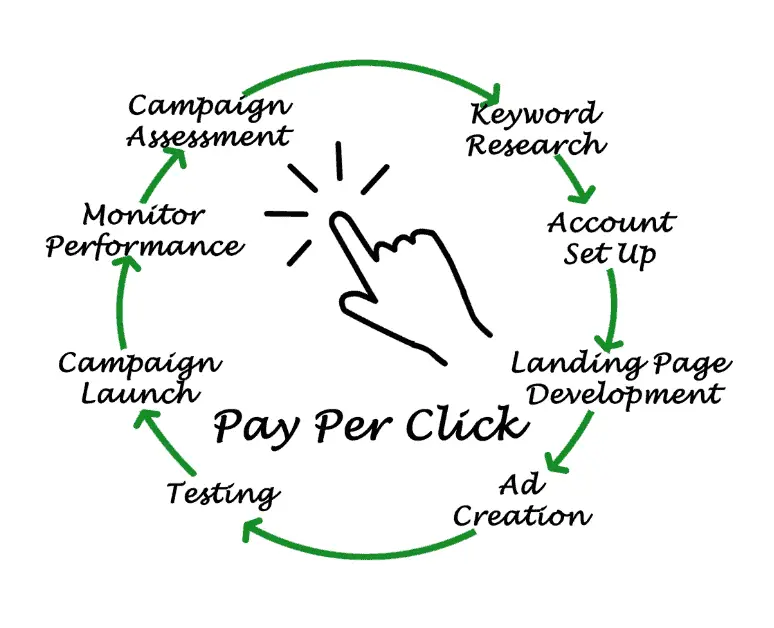 Compared to SEO, paid advertising is a more direct approach. It involves targeting specific keywords and audiences with advertisements and sponsored content.
For example, if you want to reach a larger number of people, you can use Google Adwords or Facebook Ads to get your message across. This strategy allows for more targeted marketing and higher visibility for your business.
If used correctly, paid advertising can be an effective way to drive traffic, boosting visibility and potentially generate leads. However, it is important to keep in mind that this strategy is also more costly than SEO.
Blogging: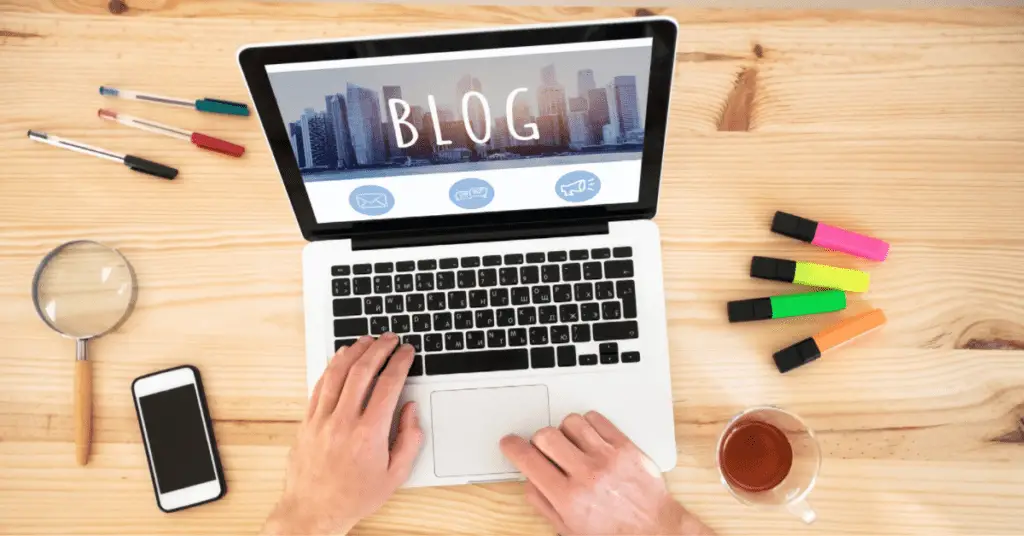 Blogging is one of the most effective marketing tools for small businesses as it can help drive demand, educate customers on relevant topics in the niche market, position yourself as a leader in your field, and increase trust with prospects and existing buyers.
By adding a call to action in your blog posts, you can increase customer conversion by providing them with information about products/services they are interested in purchasing.
Furthermore, it is important to look at competitors' posts to see what works best for them and conduct keyword research to create content that answers readers' most urgent questions.
Affiliate Marketing: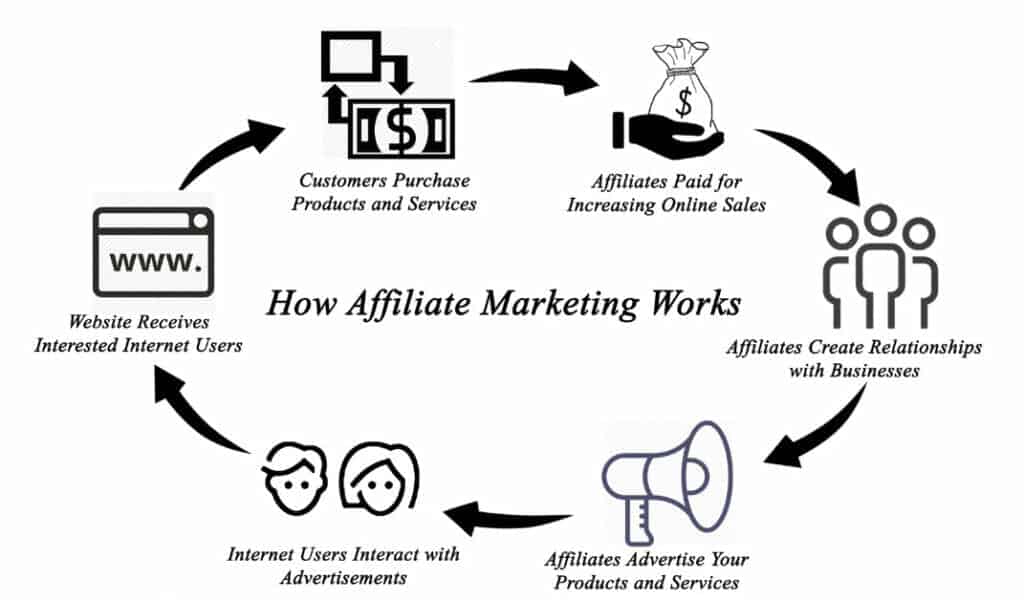 Affiliate marketing is another great way for small businesses to reach out to their target audience and promote their products and services.
In this model, affiliates are rewarded when they refer customers to the business or generate sales. This can be done through banner ads, blogs, email campaigns, content websites, and more.
After having a good idea on the various marketing channels available, let's look at how to create a marketing strategy for your small business.
Small Business Marketing 101: How to create a marketing strategy?
It is important to create a business marketing strategy that fits within your budget and plan out how you will execute it. The steps to creating a marketing strategy for small businesses include the following:
Define Your Brand Identity 
Your brand identity is the foundation of your marketing efforts, so take some time to define what makes your business unique. Start by asking yourself questions such as "What do we want our customers to think of when they hear our name?" and "How do we want to be perceived?"
Then, create a logo or tagline that reflects the values and mission of your company while also being memorable enough for people to recognize it easily when they see it in their search results or on social media feeds or platforms. This will give you a strong foundation for all future marketing efforts. 
Understand Your Target Audience – Crafting Your Buyer Personas
As a small business owner, understanding your target audience is essential for developing an effective marketing strategy. Crafting buyer personas can help you create personalized content that resonates with your ideal customers.
The best way to create buyer personas is to conduct market research and gather data from your existing customers. You can also use surveys, interviews, and focus groups to gather more information. The more detailed you can make your personas, the easier it will be to create content that appeals to them
Start by gathering demographic information about your target audience, such as age, gender, location, and income level. This will help you determine which types of marketing tactics are likely to be most effective. Once you know the basics, you can start to dig deeper and find out more about your customers' interests, hobbies, and lifestyles.
Next, you'll want to create buyer personas. This is the process of creating profiles for your ideal customer. Your buyer personas should include detailed information about your customers' needs, goals, values, and motivations. This will help you craft content that speaks directly to them and resonates with them.
Once you've created buyer personas, you can use them to guide your content creation and marketing tactics. For example, if you know that your buyer persona is a busy professional, you can create content that speaks to their needs and helps them solve their problems. You can also use buyer personas to target ads and create email campaigns.
Setting Goals & Objectives – Establishing what success looks like for your business
Now that you've done your research and created buyer personas, it's time to set goals and objectives. This is the process of establishing what success looks like for your business.
Start by setting short-term goals (such as increasing website traffic or generating more leads) and long-term goals (such as increasing revenue or expanding into new markets). Then, break each goal down into measurable objectives.
For example, if your goal is to increase website traffic, you could set an objective such as "Increase website traffic by 25% over the next 3 months."
Once you've set your goals and objectives, it's time to start developing your marketing strategy. This includes determining which marketing tactics you'll use and how much budget you'll allocate for each one.
Research Your Competition and Market Analysis
Start by researching the competition in your industry. Take a look at their websites, social media accounts, and advertising campaigns to get an idea of what they're doing and how successful they've been. This will help you understand your competition better, so you can create a marketing strategy that stands out from the crowd.
Next, conduct a market analysis to get an understanding of the current market conditions. Look at factors such as consumer demand and spending habits, economic trends, and demographic shifts. This will give you a better idea of what types of marketing tactics are likely to be successful in the current environment.
Create a Unique Selling Proposition (USP)
Once you've researched your competition and the current market conditions, it's time to create a unique selling proposition (USP) for your business. A USP is a statement that explains why consumers should choose your business over competitors.
Your USP should be short, concise, and clearly explain how your products or services are different from those of the competition. It should also be memorable, so customers remember it when they're making buying decisions.
Once you've created your USP, you can use it to create messaging that resonates with your target audience and helps them understand why they should choose your business.
Choose Your Channels For Advertising & Promotion
Now it's time to choose the channels you'll use for advertising and promotion. This includes deciding which social media platforms, email services, paid search ads, and other online tools you'll use to reach your target audience.
It's important to pick channels that align with your goals and objectives. So make sure you research each channel and determine the best practices for using it. For example, if you're using social media to promote your business, you should learn about the types of content that work best on each platform and how often to post.
The best way to determine which channels are right for you is to look at where your target audience is already spending their time. For example, if they're active on Instagram, that may be a good place to start promoting your business. If they're more likely to search for products and services online, then paid search ads may be a good choice.
Once you've identified the channels that are best for your target audience, you can start creating content and campaigns to promote your business. This will help ensure that your message reaches the right people and resonates with them.
Make sure to test different types of content and track the results to determine which ones work best for your business.
Content Creation & Distribution Strategies
Once you've identified the channels you'll use for advertising and promotion, it's time to start thinking about content creation. This can include creating blog posts, videos, infographics, and other types of content that are relevant to your audience.
Make sure to create content that's helpful, interesting, and engaging. This will help you build relationships with potential customers and increase their trust in your business. It will also help you establish yourself as an authority in your industry.
Finally, think about how you'll distribute your content. You should consider automated distribution tools that can help you manage multiple social media accounts at once and schedule posts in advance. These tools can save you time and make it easier to reach your target audience.
An excellent tool for this that I am using is called SocialBee. I have reviewed it in-depth before and you access the post here: SocialBee Review: Is It The Best Social Media Manager Software?
Measure Results and Refining Your Strategy – Tracking results and making adjustments as needed
Finally, it's important to measure your results and make adjustments as needed. This will help you understand which tactics are working well and which ones need improvement.
You should track metrics such as website visits, sales conversion rates, and social media engagement. These metrics will give you a good idea of how successful your marketing efforts are and where you need to make changes.
By regularly monitoring your results, you can refine your strategies and ensure that you're getting the best possible return on investment for your marketing budget.
Leveraging Digital Tools & Resources – Taking advantage of digital tools and resources available to small businesses
Make sure to take advantage of the digital tools and resources available to small businesses. This includes everything from automation software to content creation platforms.
These tools can help you save time and money, allowing you to focus on what's most important: growing your business. By leveraging these tools, you can create high-quality content and campaigns more quickly and efficiently, helping you reach your audience faster.
Staying Up-to-Date on Small Business Marketing Trends – Keeping up with trends to stay competitive in the digital age
Finally, it's important to stay up-to-date on the latest small business marketing trends. This will help ensure that your strategies are current and effective. For example, you can follow my blog and join my Facebook group where I share the latest marketing strategies and tips.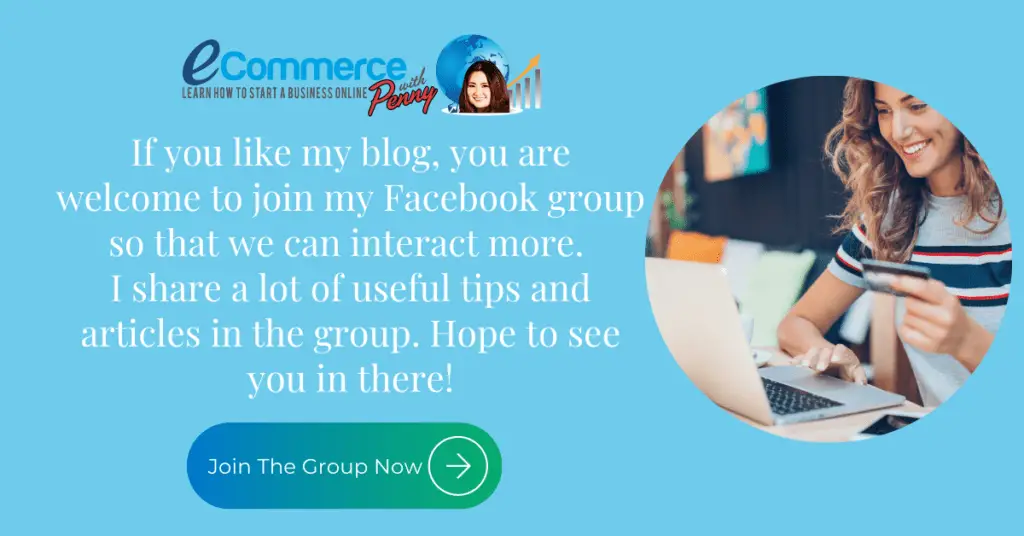 By staying on top of industry trends, you can stay competitive in the digital age and increase your chances of success.
Conclusion of Small Business Marketing 101
Small business marketing in the digital age can be a daunting task, but with the right strategies and tools you can make your small business stand out from the competition. Small businesses have never had more opportunities for growth than they do today – so take advantage of it by implementing these tactics into your own strategy.