The Secret To Developing A Successful Self-Employed Mindset
When you venture into self-employment, you take on the ultimate challenge of your life. It's time to put your faith in your abilities, nurture your skills, and develop a mindset that will help you succeed. It's not an easy road; running a business brings its fair share of challenges, competition, and unexpected twists and turns.
But with a successful self-employed mindset, you can navigate through the rough patches and reach your goals. In this blog post, we'll explore the key skills and habits you need to cultivate to develop a success mindset for self-employment.
From setting clear goals to embracing failure as a learning experience, I'll give you practical advice and actionable tips that you can use to unlock your full potential as a self-employed professional. If you want to know the secret to developing an entrepreneurial mindset that will lead you to success, read on!
FULL DISCLOSURE: This page contains affiliate links which means we receive a small commission at no cost to you when you make a purchase. As an Amazon Associate, I earn from qualifying purchases.
Have a clear vision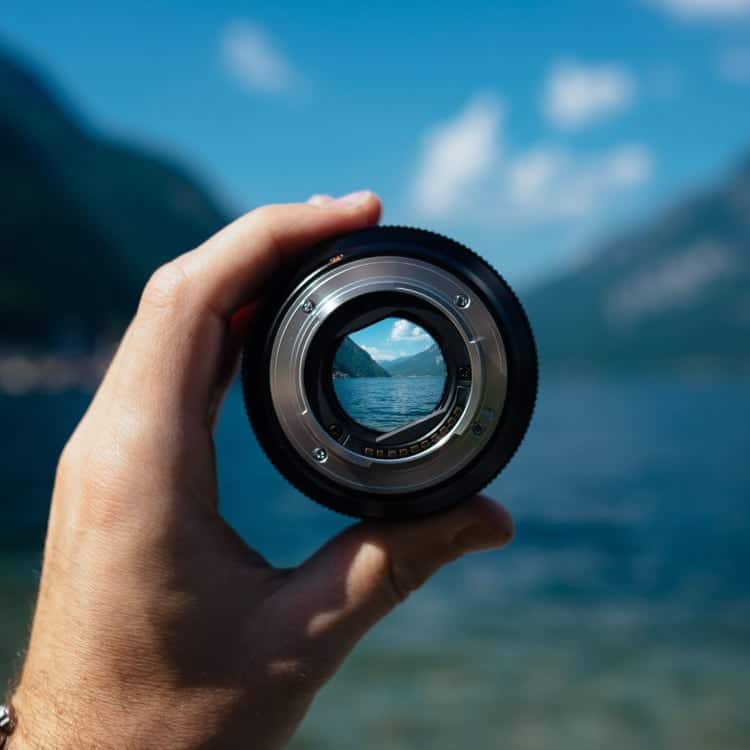 The first step in developing a successful self-employed mindset is having a clear vision. You need to know what you want to achieve with your business and have a plan in place to get there. Your vision should be specific, measurable, and realistic.
Having a clear vision not only gives you direction but also motivates you to work towards your goals. Without a vision, you'll be aimlessly wandering around, and your business will suffer.
Take a moment to reflect on your goals and write them down. Once you have a clear idea of what you want to achieve, you can work towards creating a plan of action to get there.
Set clear goals: Write down what you want to achieve and break it down into smaller achievable objectives.
Setting clear goals is a crucial step towards achieving success. Yet, it is not enough to just have a vague idea of what you want to achieve. To ensure that you reach your desired outcomes, you need to write down your goals and break them down into smaller achievable objectives.
Here are some step-by-step tips and tricks that can help you with this process. Firstly, decide what your ultimate goal is and write it down. Make sure it is specific, measurable, achievable, relevant, and time-bound (SMART).
For instance, if your goal is to get traffic to your online store, be specific about how much traffic you want to generate, how long it will take, and if it is achievable and realistic.
Next, break down your main goal into smaller achievable objectives. For example, if your goal is to increase traffic by 20% in three months, your smaller objectives could include increasing 1-2% per week through digital marketing strategies, such as organic social media marketing and SEO.
Once you have broken down your goal into achievable objectives, create a plan. It helps you stay focused and make progress towards your goal. You can use a planner, journal, or even an app to keep track of your progress.
It is essential to stay motivated when working towards a goal. Celebrate your achievements along the way and don't get discouraged if you face setbacks. Be open to adjusting your plan as needed.
I find it useful to set goals on a quarterly basis. That way, you are focusing on shorter-term objectives and can make necessary adjustments as needed. Another useful thing to do is to have weekly reflection on the progress made at the end of the week.
Believe in yourself: Develop a positive mindset and believe that you can achieve your goals.
Having self-belief is essential for reaching both personal and professional objectives. Staying positive is hard when things go wrong, but believing in yourself helps.
Believing in oneself involves reducing negative thoughts and focusing more on positive accomplishments and strengths. Here are some key tips to help you develop a positive mindset and believe that you can achieve your goals:
1. Set specific and achievable goals: Setting small goals and working towards them is a great way to boost your confidence and remind yourself that you are capable of achieving something.
2. Surround yourself with positive influences: Surround yourself with people who encourage and support you. Being around individuals who believe in your abilities can help you build and maintain a positive mindset.
3. Practice self-care: Taking care of your physical and mental wellbeing is essential for developing a positive mindset. Exercise, eat healthy, and get enough rest.
4. Focus on progress, not perfection: Remember that perfection is unachievable. Instead, focus on progress and take small steps towards your goals every day.
5. Learn from your failures: Everyone fails at some point, but the key is to learn from those failures and keep moving forward. View failures as opportunities for growth and learning, not as setbacks.
6. Celebrate your accomplishments: Always remember to celebrate your achievements, even if they may appear insignificant. Celebrating your achievements can help you develop a positive mindset and build your confidence.
Believing in oneself is a process that takes time and effort. By following these tips and making self-belief a priority, you can develop a strong, positive mindset and achieve your goals with confidence. Remember that you are capable of accomplishing anything you set your mind to. Believe in yourself, and the rest will follow.
Embrace a growth mindset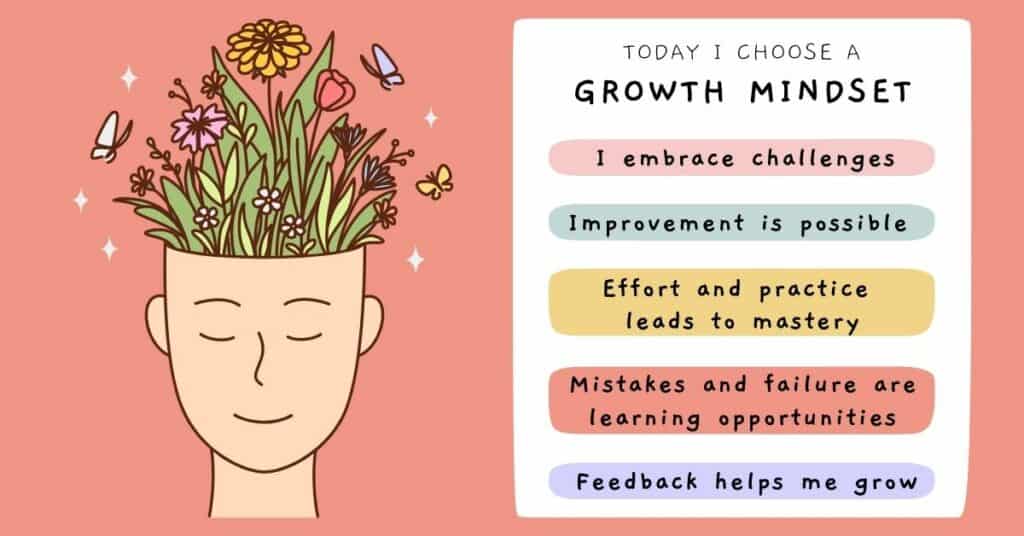 A growth mindset is an approach to life and work that focuses on learning and improvement, rather than success or failure. Business owners who are open to learning and growth are more likely to succeed than those who stay stagnant.
This mindset allows you to see challenges as opportunities to learn and grow. Embracing a growth mindset can help you to stay positive, motivated, and resilient, even when faced with setbacks.
To develop a growth mindset, practice staying open to feedback, viewing challenges as opportunities, and focusing on your personal and professional development. Be proactive in seeking out opportunities to learn and expand your knowledge base.
Cultivating Discipline and Time Management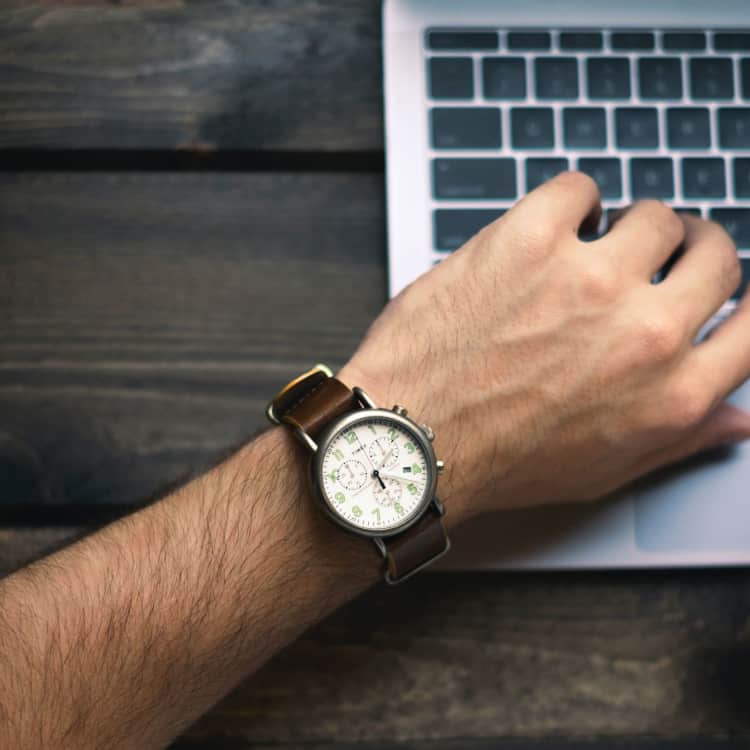 Discipline is an important quality for any successful self-employed individual. It helps to ensure that you are able to stay on task and remain focused on achieving your goals. Without discipline, it can be difficult to complete tasks and make progress towards a goal.
Discipline involves having willpower and self-control. It is about understanding the importance of showing up and following through with tasks and setting boundaries.
To cultivate discipline, start by breaking down your goal into smaller objectives as mentioned earlier. This will make it easier to stay on track and focus on one task at a time.
Set deadlines for each objective and hold yourself accountable for meeting them. If you find yourself struggling to stay disciplined, set rewards for completing tasks or enlist the help of someone who can provide support and encouragement.
In Tiny Habits, BJ Fogg suggests three steps to develop discipline: simplify the task, make it rewarding, and make it visible. This approach can help to motivate you and cultivate the discipline needed to achieve your goals.
Besides discipline, effective time management is also essential for success. Time management refers to the ability to prioritize tasks, manage resources effectively, and stay on track with goals. You can read more about time management in the following post.
Read Related Post
Overcoming Fear of Failure: Learning From Your Mistakes
Let's face it: failure is inevitable. As humans, we all make mistakes, encounter setbacks, and face unexpected challenges. But what sets successful individuals apart is their ability to embrace failure and use it as an opportunity for growth and learning.
In fact, failure is a natural part of the learning process and should be embraced rather than feared.
It can be a valuable learning experience that can help identify areas of weakness and lead to improved performance.
The most successful people in the world have experienced failure many times yet have learned to overcome it and use it to their advantage. So instead of viewing failure as a negative outcome, try to see it as an opportunity for growth and improvement.
Reflect on your failures, identifying what went wrong, and how you can improve in the future. Don't dwell on your failures. Keep making progress and view them as stepping stones towards success. By embracing a growth mindset and surrounding ourselves with support and encouragement, we can overcome failure and achieve our goals.
Stay focused
There are a million things to do when you're self-employed. It's easy to get distracted and lose focus on what really matters. That's why it's important to stay focused on your goals and priorities.
Create a daily to-do list and allocate time for important tasks each day. It can also be helpful to turn off notifications on your phone or computer that may distract you from what you need to be doing. Learn to say no to distractions and prioritize tasks that align with your vision and goals.
Remember, focus is the key to success. If you stay focused and take action every day, you can accomplish anything you set your mind to!
Nurturing a Supportive Network
As a self-employed individual, you'll need to surround yourself with a strong support network. This should include family, friends, and mentors who can help you navigate through the ups and downs of running a business.
You can bounce ideas off of them, ask for feedback, and seek advice when you're at a crossroads.
Having a community of like-minded individuals who understand the challenges of entrepreneurship can be invaluable in developing a successful self-employed mindset.
Join online communities, attend networking events, and reach out to other entrepreneurs in your industry. A supportive network can help you stay motivated, inspired, and focused on achieving your goals. Having a support network in place can make all the difference between giving up and pushing through to success.
Conclusion on developing a successful self-employed mindset
As we conclude this journey towards developing a successful self-employed mindset, remember that the true power lies within you. Embrace constant growth, resilience, and adaptability. Dare to dream big and defy limitations. Trust in yourself and take that leap of faith. You have the ability to shape your own narrative and create a life of purpose and fulfillment.
The secret to success is in your hands. Unleash your entrepreneurial spirit and pursue your dreams with passion and determination. The world is waiting for your brilliance.