How To Make Time For Your Side Hustle When You Have A Full-Time Job
We all have the same 24 hours in a day, but some of us feel like we don't have enough time to get everything done. If you're someone who has a side hustle besides a full-time job, you know how difficult it can be to find time to work on your passion project. Thankfully, working a full-time job doesn't mean that your side hustle has to take a backseat. You just need to get creative with the time that you do have and be strategic about it to make it happen. Here are a few tips on how to make time for your side hustle:
FULL DISCLOSURE: This page contains affiliate links which means we receive a small commission at no cost to you when you make a purchase. As an Amazon Associate, I earn from qualifying purchases.
Make your side hustle a priority
If you're trying to fit in a side hustle (or some call side job) while still holding down a full-time job, you may find that it's hard to make time for it. You'll likely be pretty busy and will have lots of other priorities to take care of as well, which means that your side business will be pushed to the bottom of your list.
You don't want that to happen; you want to make sure that the time you set aside for your side hustle is important. If you're having trouble making time for your side hustle, try finding a way to make it a priority. If you sit down at your computer every day after work and spend an hour working on your blog posts, you'll have time for it, but you won't feel as though it's a priority.
If you, however, decide to make that time a priority and promise yourself that it's what you'll do every day, then you'll find that you have no choice but to make it happen.
How to make time for your side hustle
If you're working a full-time job and trying to add side hustle work to your schedule, it can be easy to get overwhelmed and feel like you have too much on your plate. If that's the case, you need to learn to prioritize your time.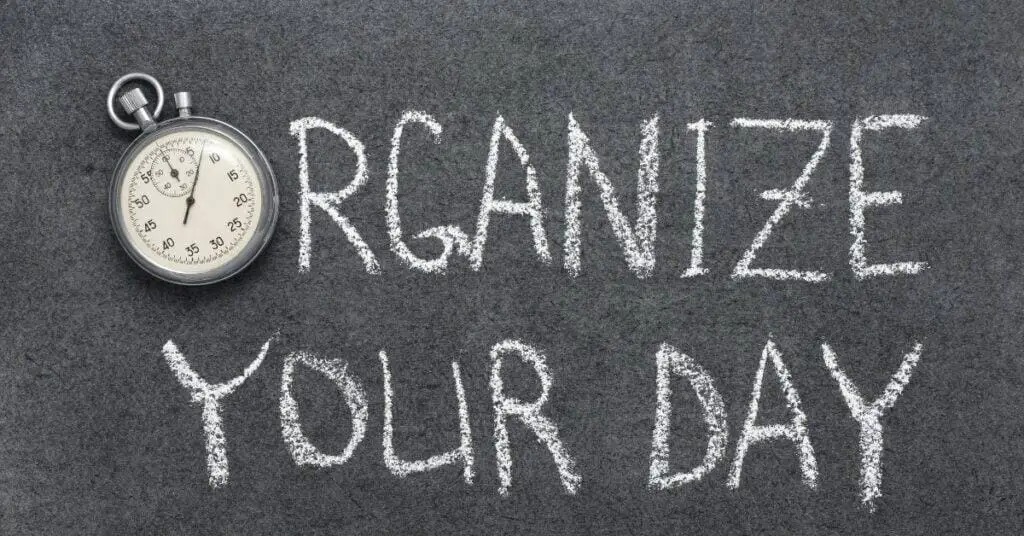 You have 168 hours in a week, and only so much of that time can be spent sleeping. The rest needs to be spent on eating, commuting, and working. When you work a full-time job, you don't have a lot of time to spend on your side hustle. That's why it's important to plan your time carefully and work on priority tasks.
Start by looking at your daily schedule and identifying where you can make changes
You can do a time audit to figure out how you currently spend time and where your time is going now. Below are some possible places to make time :
Wake up early: Maybe you can wake up an hour earlier to work on your side hustle before going to your day job. Getting up even 30 minutes earlier than usual can give you enough time to work on your side hustle before starting your work day.
Work on Your Side Hustle During Your Commute if you take public transportation.
Get Work Done on Your Lunch Break
Work on Your Side Hustle After Work
Work on Your Side Hustle on the Weekends
Take advantage of breaks or any downtime at your full-time job to work on your side hustle. Imagine that you have some things to do when there is wait time or just taking a few quick minutes. You could reply to emails and make some phone calls.
For example, if you have a break between meetings, use that time for answering emails or work on a project for your side hustle. However, tread carefully, watch what you say and do, and avoid jeopardizing your job.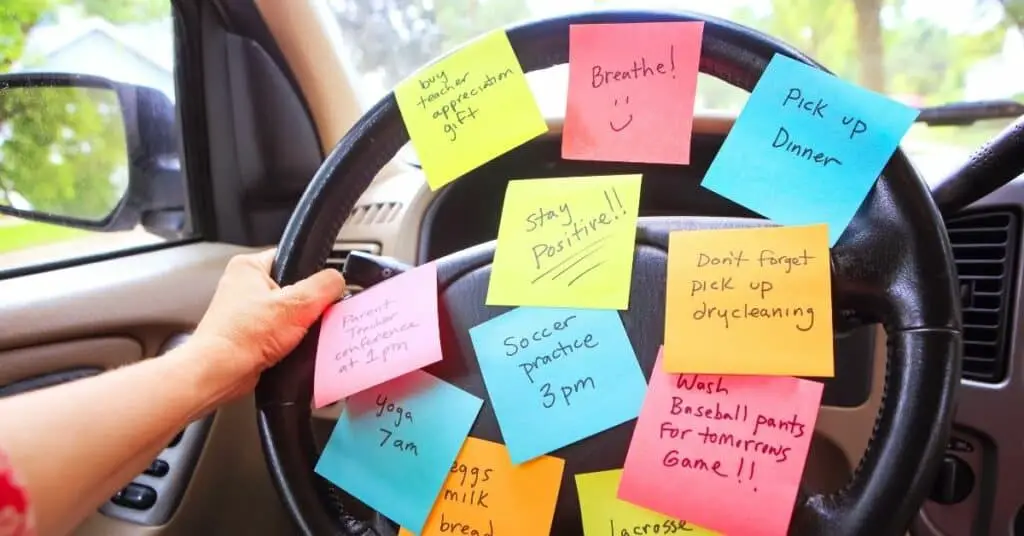 You can make a list of tasks that can be done within a short time, so you always have something ready for you to do when such an opportunity arises. By using your time wisely, you can make great progress on your side hustle even when you're short on time.
Reinventing Your Day to Increase Efficiency
If you're pressed for time, it's important to know when you're most productive. If you know that you work best in the mornings, then you can plan your side hustle so that you work on it at that time. If you're someone who works well late at night, then you can plan your side hustle around then.
You can't expect to just find time wherever you can. Instead, you need to find the time that works best for you and then make sure you get as much done as possible during that time. Most people are productive at certain times of the day, and if you know when you're most productive, then you can plan your day around those times.
If you would like to develop your own personal perfect morning routine that will fit into your life and give you a great start of the day too? Sign up for my 7 Day Create Your Perfect Morning Routine Challenge for FREE now. 
I will email you once a day to guide you on how to do it step-by-step. By the end of the 7 days you can also have your personalized and practical perfect morning routine to start your days right. You can sign up below :
Find out when you're most productive
If you work a 9-to-5 job, you might find that you can't squeeze anything else into your schedule outside of those hours because you have family obligations that take up your time during the evenings and weekends.
If that's the case, you may have to find a way to fit your side hustle into your workday. However, if you work a more flexible job, you might be able to squeeze in some time for your side hustle even after work. For example, if you work from 9 to 5 and your side hustle is baking cakes, you might not have time to bake during those hours. But, if you work from 5 to 11, you might have time to bake in the morning before your morning commute and then again after you get home.
To find out your most productive time, try working at different times of day. Try out different patterns of working until you find the right one. Will you always work early in the morning on your single most productive day of the week? Or, will you work until 4 am every night of the week?
Tim Ferriss, "The 4-Hour Workweek" author, says you should 'batch' your important work – three non-consecutive 8-hour workdays – at those times when you're most productive. There isn't a perfect strategy. You need to find a starting point if you want to achieve success.
Set a schedule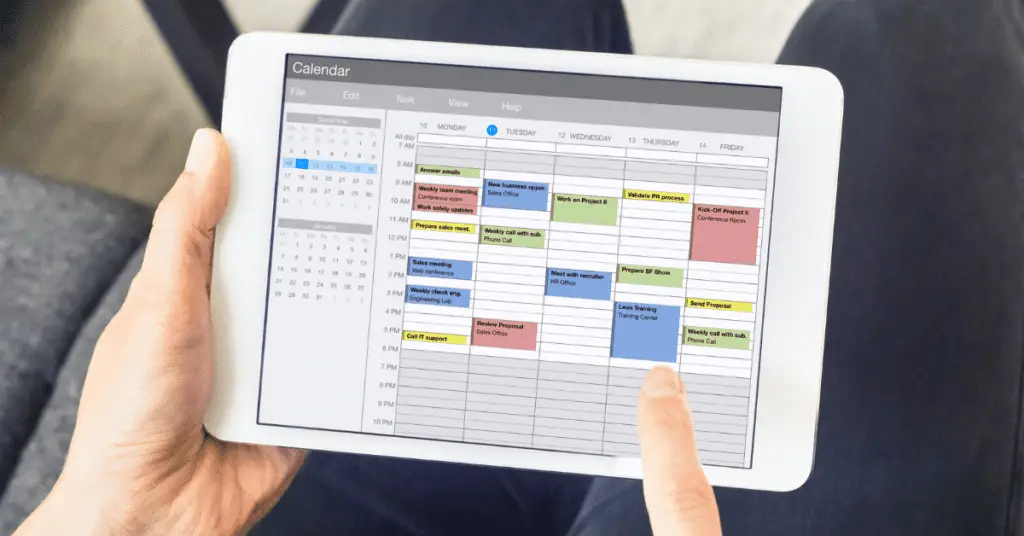 One of the most common mistakes people make is thinking they can work on their side hustle whenever they have free time. But the truth is that free time is hard to come by — so it's best to focus on a specific schedule, either daily or weekly.
Start by setting aside some dedicated time each day or each week as your side hustle time to work on your side hustle. Then, stick to that schedule as much as possible. It may be tough at first, but it will get easier with time. And soon enough, you'll have a thriving side hustle to show for it.
If you get into the habit of using your downtime to work on your side hustle, you'll make time for it before you even realize it. You don't need a ton of time to make extra money on the side; you just need to make a little at regular intervals.
For example, if your side gig is blogging, and you publish one post a week, you don't have to find time to write all seven posts in one day. Instead, set a schedule on your detailed calendar for yourself where you write one post per week, on a day that you know you'll be at home, whether that's on a Saturday morning or during your lunch break on a weekday.
Take your side hustle almost as seriously as others would their regular jobs and exercise discipline working, and you will be able to do it.
For more tips on time management, please read my blog article on Time Management for Mom Entrepreneurs And Solo Entrepreneurs.
Do small tasks that add up
You don't have to make big changes to your work schedule to find time for your side hustle. In fact, trying to do that is where most people go wrong. Instead, find a few small things that you can do every day to make small amounts of time for your side hustle.
You don't have to cut corners or short-change your primary job to make time for your side hustle. You just have to be able to recognize which tasks aren't absolutely necessary and, thus, can be cut from your daily schedule.
For example, if you work in an office, and you know that you typically spend 25 minutes every day going to get a coffee and a snack, you might be able to convince your co-workers to cover for one another so that you can make that trip without having to waste those 20 minutes each day.
Eliminate distractions
We all have our ways of distracting ourselves, whether it's with TV, the computer, social media or food. Others get sleepy when faced with work they'd prefer to avoid. Make sure you stay focused on the task at hand.
Set realistic goals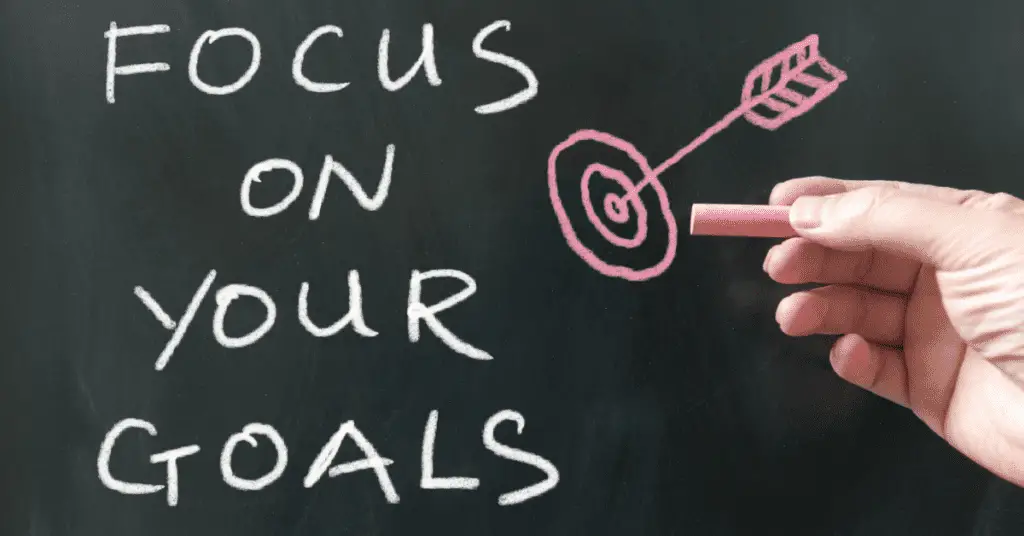 Set goals for what you can achieve in a day or a single week, and stick to them. Make a daily to-do list of the things that you need to get done the following day. In the morning, when you wake up, arise and get right to it. Do not engage in any other activities. Keep working until you've completed everything on your daily list. 
Give Yourself a Deadline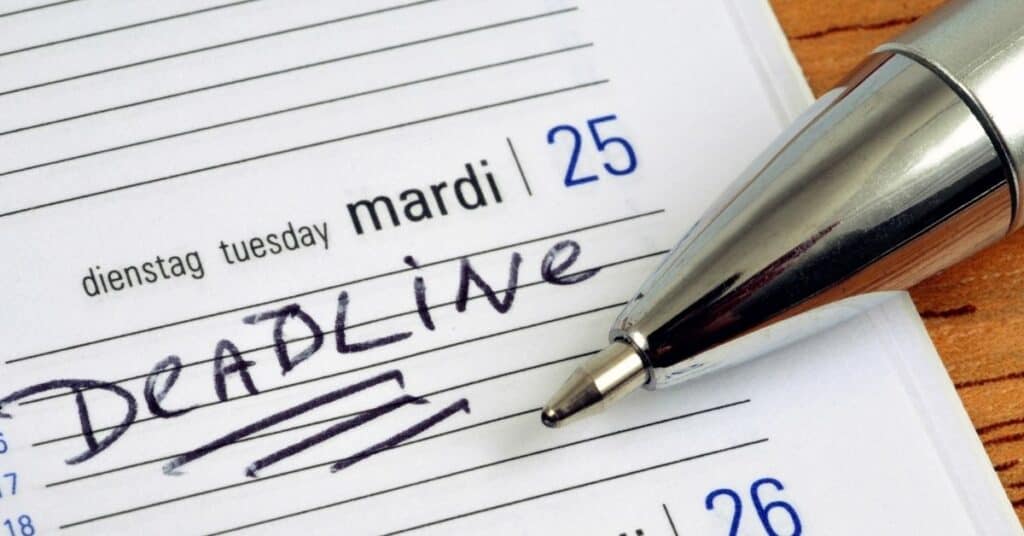 Set a deadline for every task you do. This way, you'll have a sense of urgency and won't be tempted to procrastinate. By setting a deadline, you'll be more likely to prioritize your side hustle and make time for it.
And if you miss your deadline, you'll know that you need to work harder to make time for your side hustle. So if you're struggling to find time for your side hustle, give yourself a deadline.
Take short mental breaks often
When you're working at a full-time job, you likely don't get a lot of time to relax. You might be expected to be at your desk as soon as you walk in the door every morning and stay there until you walk out at the end of the day.
You might feel like you never have time to let your mind wander, and you certainly don't have any time to step away from the stress of your job. That can lead to burnout, which means that you'll be less productive at work and less productive in your side hustle, as well. To avoid this, make sure that you schedule in and take frequent breaks throughout the day in which you can just sit back and do relaxing activities.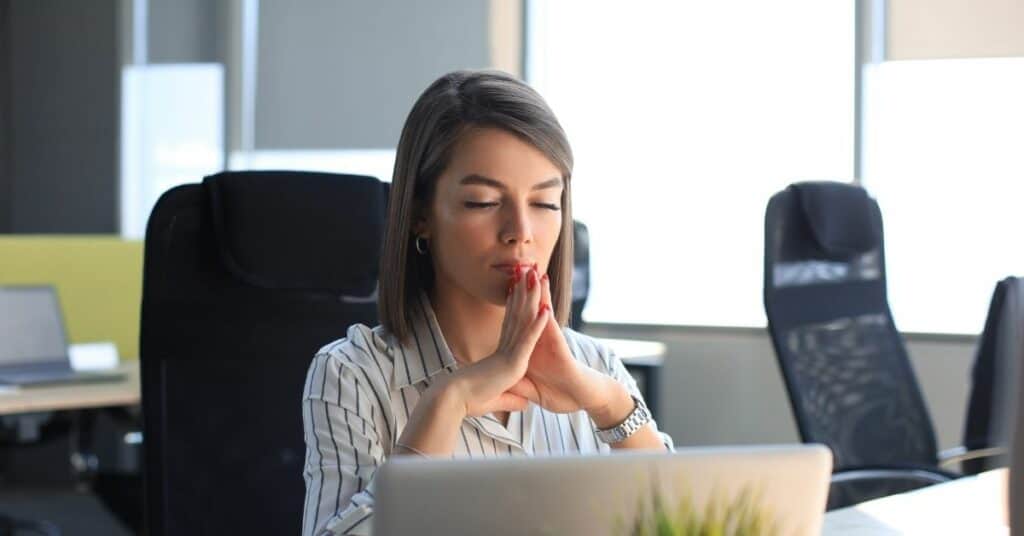 Learning to meditate and give your mind a break is a great way to improve productivity and efficiency at work. You get to rest your brain when you meditate. As long as you're thinking, your mind is still working.
Take short walks to refresh yourself
You can take short mental breaks any time of day, but sometimes you just need something a little more substantial. Instead of taking a walk around the block, take a walk that lasts for at least 30 minutes.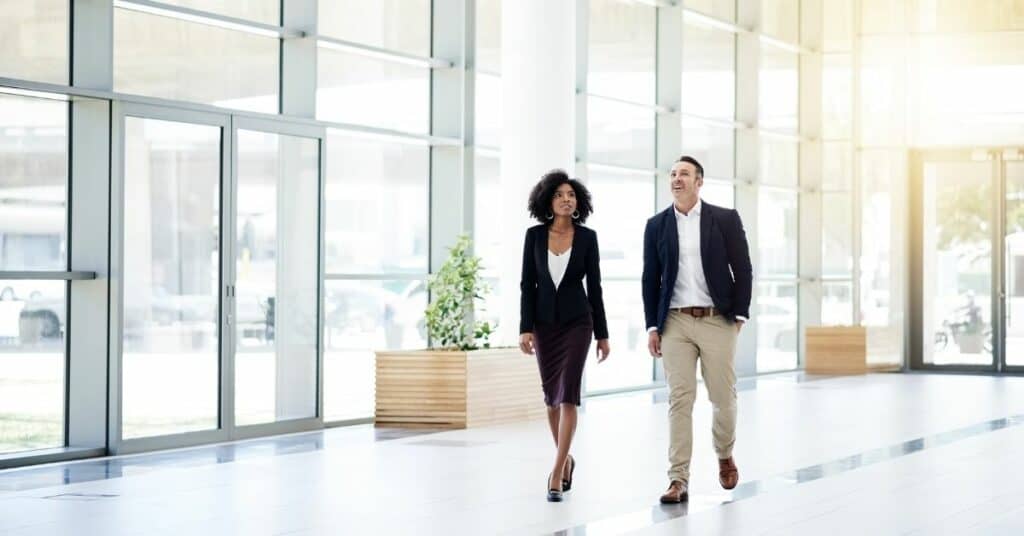 By walking for that long, you'll not only clear your mind but you'll also get a chance to clear your thoughts and come up with new ideas. When you're walking, you can't be expected to be productive. Instead, you can use that time to clear your mind and come up with new ideas or even just new ways to make your side hustle more successful.
Take planned breaks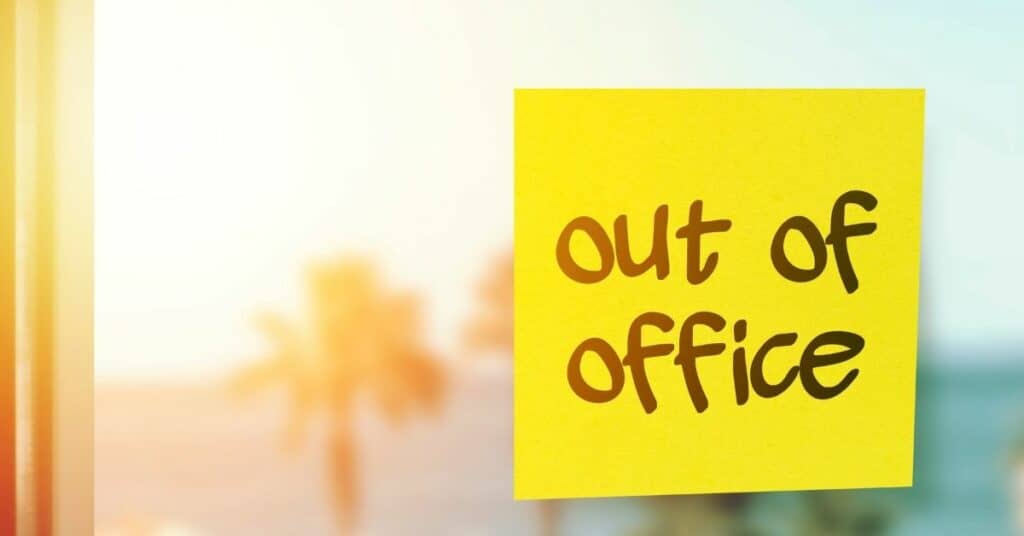 Every few weeks, consider taking a week off from your side hustle, even though it might seem like you're losing ground. Your productivity will be about the same, but you'll be less overwhelmed and much happier. Studies have shown that marathon runners will, on average, finish a race faster than if they only stop running after mile four. It's the same thing.
Automate and delegate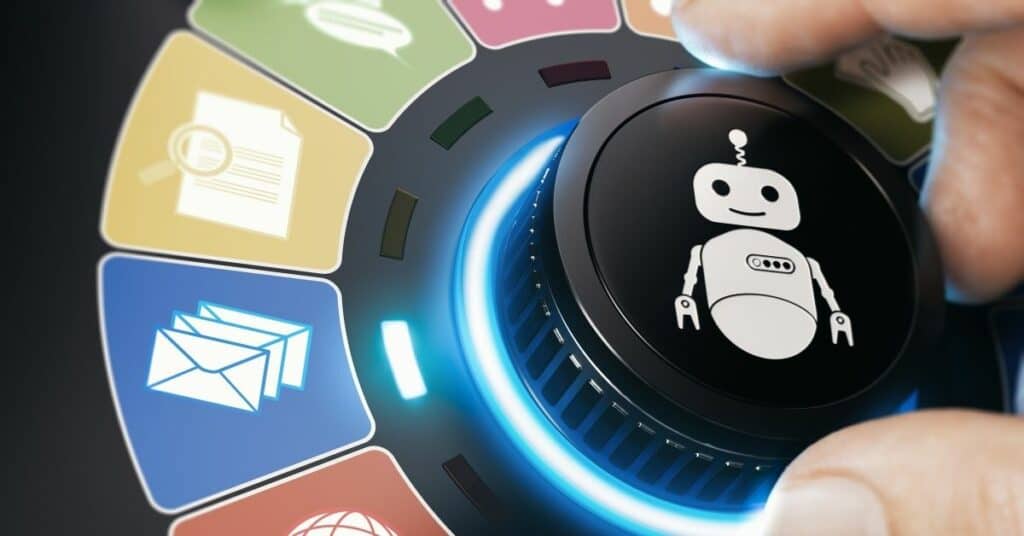 If you're working in a full-time job and trying to start a side hustle, it can be tough to find the time. One way to make it work is to automate and delegate as much as possible. This means setting up systems and routine processes that can run routine tasks without your constant supervision.
Use technology to your advantage. There are many apps and websites that can help you stay organized and on track. For example, if you're starting an e-commerce business, you can use automation software to manage your inventory and shipping. Or, if you're starting a blog, you can use a content management system to help you plan and publish your posts. By taking care of the little things, you can free up your time to focus on the big picture.
If you want to make time for your side hustle but are working full time, you need to learn to delegate tasks. This means giving tasks to other people or hiring virtual assistants to do them for you. It can be hard to let go of control. To delegate effectively, you need to :
1. Figure out what tasks can be delegated
2. Find the right person or service to delegate to
3. Explain the task and your expectations clearly
4. Let go of control and trust that the task will be done well
If you can delegate effectively, you will free up time to focus on your side project. For example, if you have kids, can you enlist their help with childcare, so you have more time after they go to bed.
Come up with a plan for guilt-free quitting
When you work a full-time job, it can be hard to find motivation to work on your side hustle, especially if it's just a hobby that you want to do on the side. Sometimes, you just can't find the motivation, even if you know that your side hustle could bring in a decent amount of good money. If that happens to you, don't beat yourself up over it.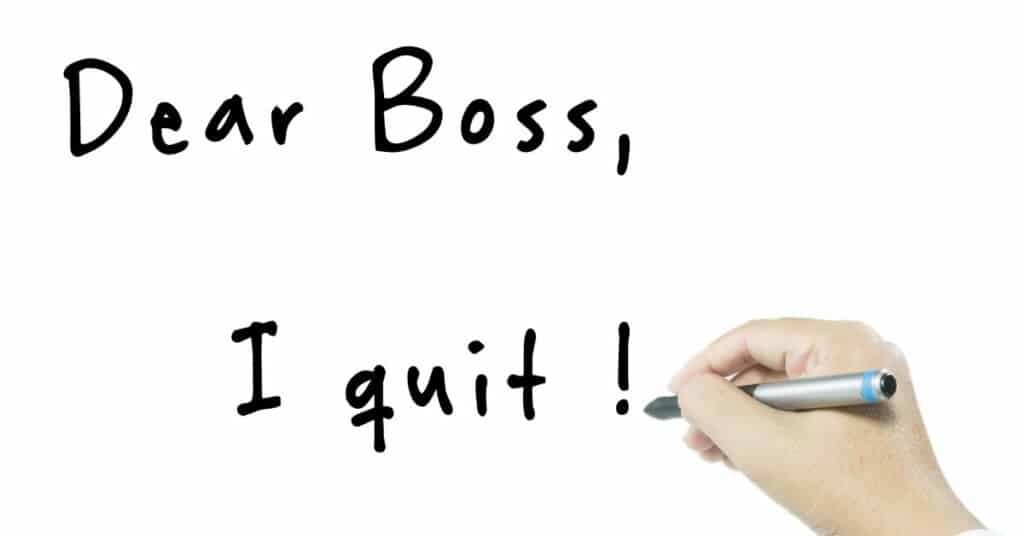 Instead, come up with a plan for when you can quit. For example, if you want to quit after a year but you know that you won't have much left in the way of motivation after a year, then promise yourself that you'll quit after a year. When that time comes, it'll be easy to quit, and you won't have to stress about finding the motivation to finish what you started.
Why You Should Make Time for your Side Hustle
We have taIked a lot about how to make time for your side hustle in this article, but why should you make time for your side hustle? If you've read this far, you probably already know the value of a side hustle. It's never too late to start a side hustle, and it can be incredibly rewarding.
If you have a full-time job, it's easy to think that there isn't enough time to pursue your passion on top of your full-time job. But if you make the time for your side hustle, even if it just means cutting back on TV or sleeping an hour less each night, there is always enough time to pursue something that could change your life.
It can benefit your career. Having a side hustle shows initiative and commitment, but it also gives you something to talk about in interviews. In an interview, you need to show that you have the skills required for the position. While past work experience and a resume are good indicators of this, there is nothing like talking about your side hustle to show that you have what it takes.
Side hustles are great because they can make you a better person. In addition to the income that they provide, they give you a new perspective on the world. Side hustles also help you develop new skills and learn about yourself in ways that can't happen in a traditional job.
It is also a stepping stone for your full-fledged business online: A side hustle can help in the transition to full-time work and provides ongoing income when working. It is a new way to get your foot in the door. Being a part of a startup is not for everyone, but a side hustle can help you to get your foot in the door.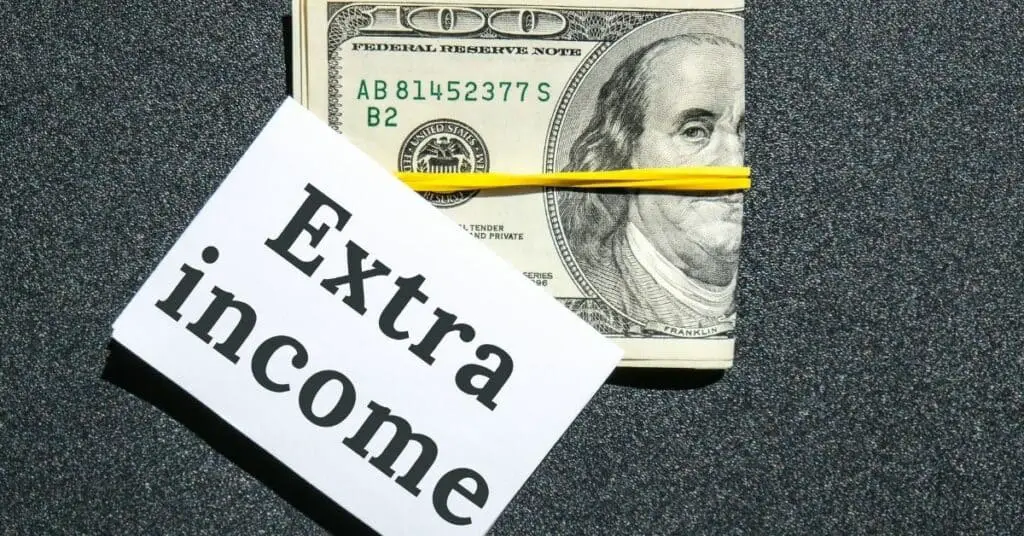 Finally, side hustles make you extra cash. Whether it's $100 or $1,000 per month, having an extra stream of income is always a good thing. If you are able to work on your side hustle for just one hour per day, it will only take about six months to see over $10,000 in extra income!
Conclusion
Working on your side hustle while having a full-time job can be a challenge. Depending on your interest, you may need to devote significant time outside your day job to your side hustle. However, if you follow the above tips on how to make time for your side hustle, you'll be surprised at how much progress you can make on your side hustle. So don't wait, get started today!