30 Online Entrepreneur Skills and Qualities You Need to Succeed
Being an entrepreneur means you will lead your business and its day-to-day activities. As a result, you won't have anyone else to delegate tasks to.  You will need to be creative, analytical, organized, and decisive to succeed as an online entrepreneur. This article will help you identify the individual entrepreneur skills and qualities of successful entrepreneurs so that you can get started on the right foot. Keep reading to discover what sets successful entrepreneurs apart from the rest.
FULL DISCLOSURE: This page contains affiliate links which means we receive a small commission at no cost to you when you make a purchase. As an Amazon Associate, I earn from qualifying purchases.
What Are Entrepreneur Skills and Qualities?
In order to be a successful entrepreneur, you need to have certain skills and qualities. Entrepreneurial qualities refer to personal traits (such as creativity, risk-taking, determination, and perseverance) while entrepreneurial skills meaning the variety of skills and qualities that are important for entrepreneurs (such as problem-solving and decision-making skills.
While some people are born with these qualities, others can develop them. No matter where you fall on the spectrum, there are always ways to enhance your entrepreneurial skills. If you want to be a successful entrepreneur, start by enhancing the skills and qualities you already have.
Why are entrepreneurial skills important?
Entrepreneurial skills are important because they are essential for starting and running a business. They are also important because they enable individuals to grow their own businesses. Regardless of whether you have a brick-and-mortar store or an online business, you need to have the right entrepreneurial skills and qualities to be successful.
Entrepreneurial Qualities
There are several essential entrepreneur skills and qualities. If you want to be successful as an entrepreneur, it is important to focus on developing these skills and qualities. Below are 15 essential entrepreneurial qualities:
An entrepreneurial mindset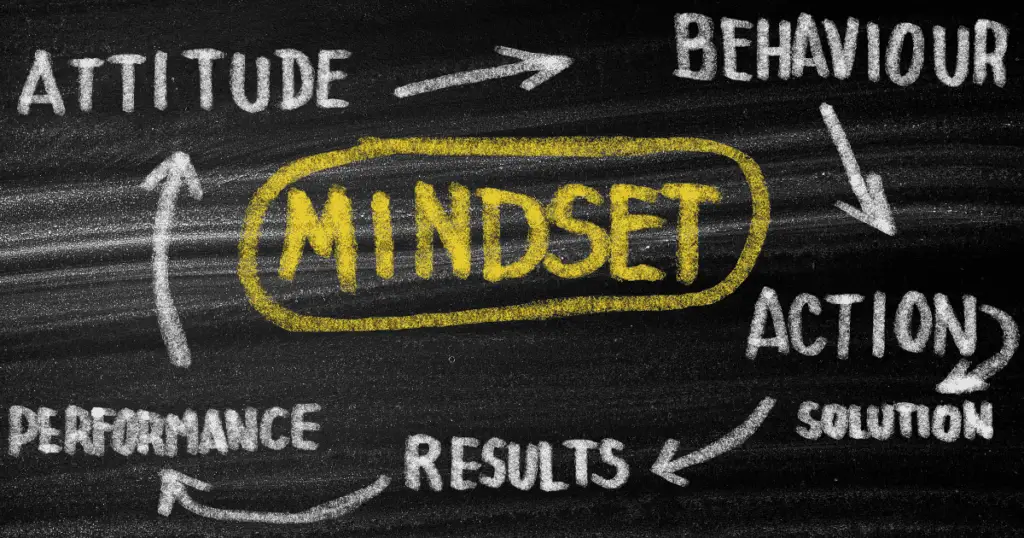 To be a successful entrepreneur, you need to develop an entrepreneurial mindset. This means that you should focus on creating value for others rather than consuming products and services.
If you want to be successful, you need to develop a product or service that is actually needed by people. You also need to market your product or service in a way that is appealing to your target market and not waste money on frivolous marketing activities.
Confidence
Confidence is another key characteristic for entrepreneurs because it can influence how others perceive your business and how well you can persuade people to buy your products or services. If you don't have confidence in yourself or your company, it's unlikely that anyone else will believe in it either!
You need to believe in your idea, your products, and your ability to succeed. Of course, this belief can be encouraged by positive feedback from your customers and by the progress you make in your business. But you should have confidence from the beginning. You need to believe that your business can succeed even if no one else does.
In fact, if you have too much faith in your business when it's still too small to have an impact, you might be tempted to spend too much on it and risk your company's survival. On the other hand, if you lack confidence in your business model and its ability to succeed, you might be reluctant to take the necessary risks.
Determination
A successful entrepreneur is not afraid to try new things, and he does not give up easily. He is determined to make his business successful, and that determination will help him overcome obstacles and challenges. He will do whatever it takes to ensure the success of his business.
Determination is often considered one of the most important characteristics required for entrepreneurship because it affects every other characteristic needed for success as an entrepreneur. If you are determined enough, you can achieve anything as an entrepreneur!
Persistence (Never say die attitude)
If you have a business idea and you are determined to see it through, you may face many obstacles along the way. You need to be persistent in your efforts to overcome these obstacles and keep going until you reach your goal.
Passion and Dedication
If you are passionate about your business idea and have the determination to work hard, you will be successful as an entrepreneur. You also need to have the dedication necessary to create a company from scratch.
As an entrepreneur, you handle everything in your company, from making sales calls, hiring employees, ordering inventory, paying taxes, or even cleaning a bathroom if necessary. You need to take on every responsibility in your company and do whatever it takes for the business's success.
Diligence and Self-discipline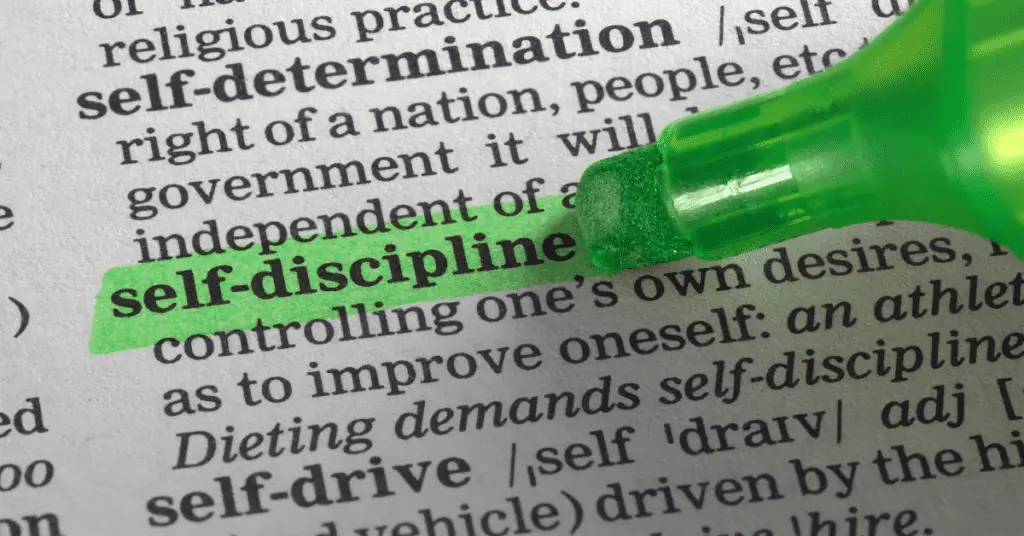 Entrepreneurship requires hard work and dedication. You need to be diligent and have the self-discipline to run all aspects of your business and that includes planning, marketing, operations and finances. If you are diligent in these tasks, you will have a better chance of succeeding than someone who lacks diligence.
Self-belief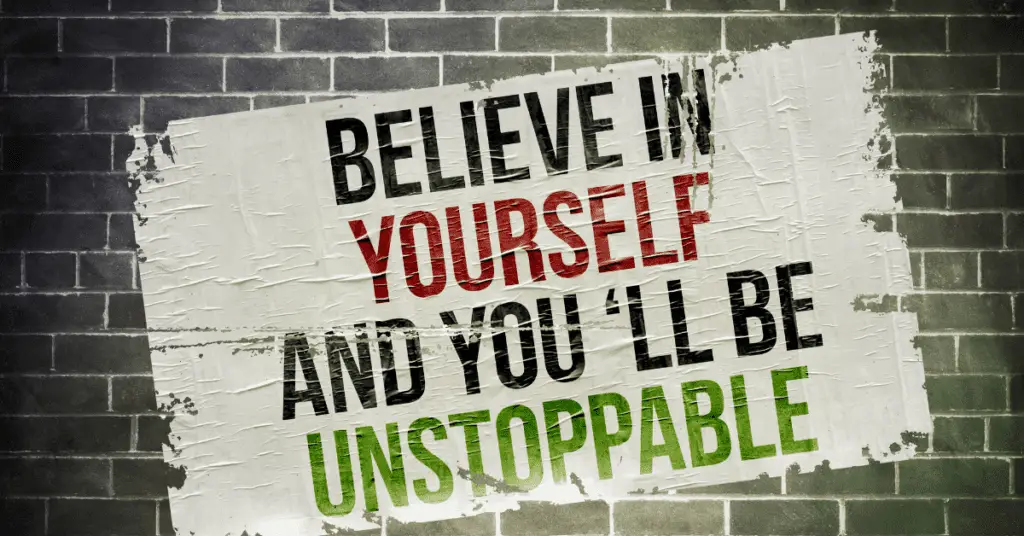 Self-belief is one of the most important skills and qualities you need to succeed as an entrepreneur. It's what allows you to take risks, overcome challenges, and persevere when things get tough. If you want to be successful in business, you need to believe in yourself and your ideas.
Flexibility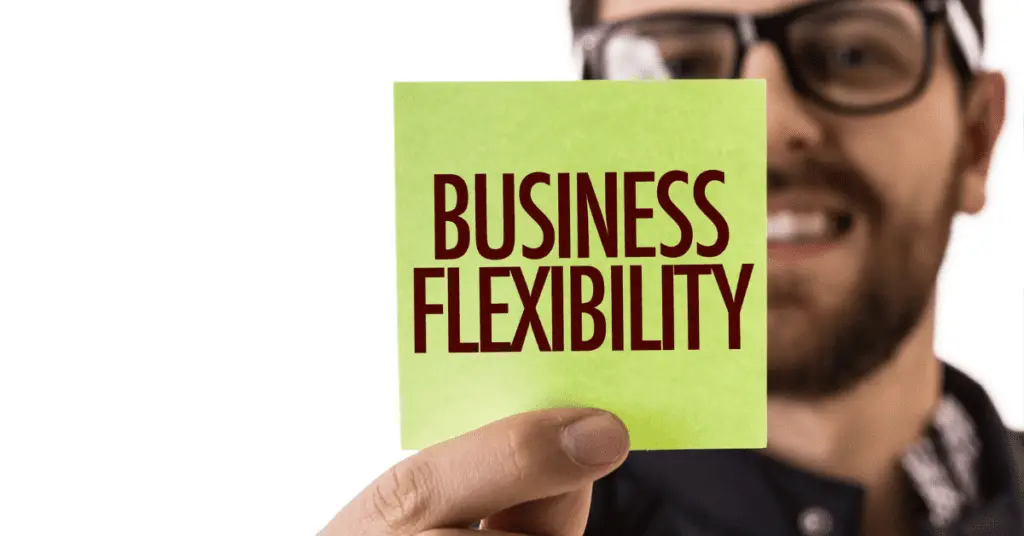 In today's VUCA (volatility, uncertainty, complexity and ambiguity) business world, situations are never constant so flexibility is key to respond to or plan for the ever-changing landscape of the marketplace. It's important to be able to be nimble and adapt and change with the times. The ability to adapt to changing conditions is a critical skill for any entrepreneur.
Principle-centeredness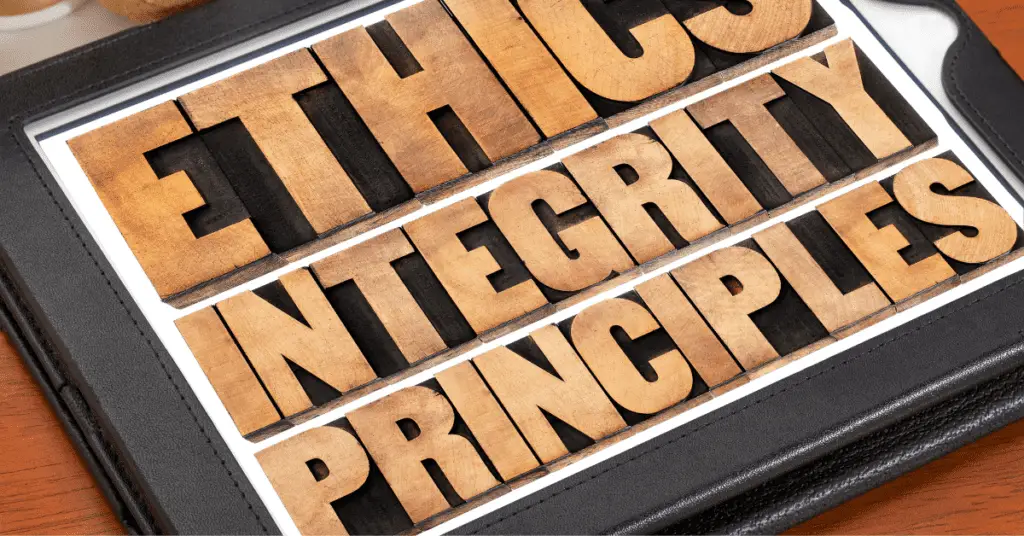 Entrepreneurs must be principle-centered in their business practices. This is a very important characteristic that you should try to instill in every aspect of your business. If you are principle-centered, you will motivate your employees to perform well and create an environment that encourages hard work and integrity.
Your company will have integrity as well, which will help it gain the respect of others.
Curiosity
An entrepreneur must have the desire to learn about things related to their business, as well as other things that aren't directly related to it. For example, a restaurant owner should have an interest in food, cooking and nutrition because this will help them understand what their customers are looking for regarding the food they serve.
An entrepreneur must also be curious about things that aren't even related to their business. This will help them learn new skills and gather information that might be used for good within their company or elsewhere.
Curiosity is also beneficial for entrepreneurs for interacting with customers and employees because it allows them to better understand what people are interested in and what they hope will happen within the company in the future. This can help a person gain respect from those around them who may not always agree with the decisions made by an entrepreneur.
A Willingness To Take Risks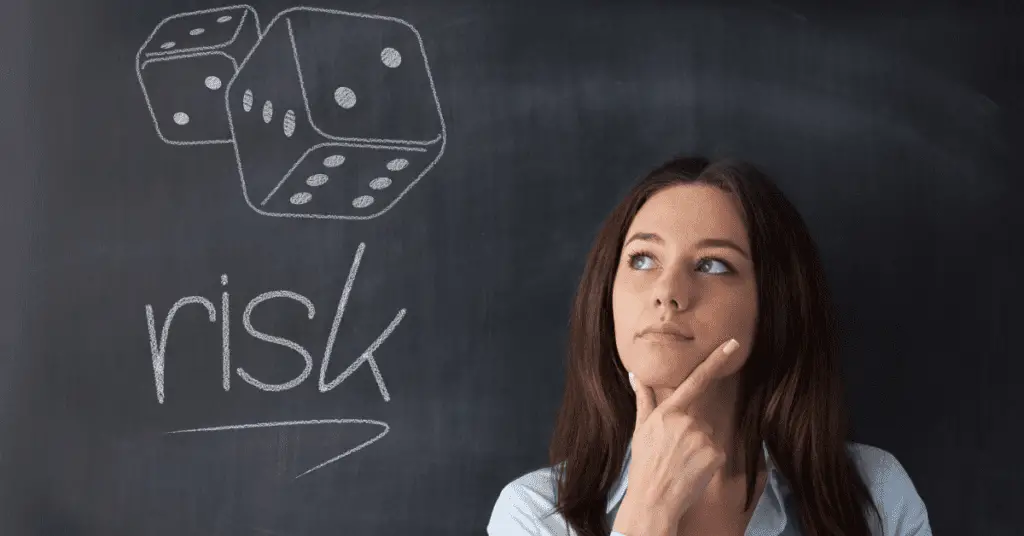 This is a major component of entrepreneurship because it allows a person to learn from the mistakes they make so they can become more successful in the future.
A willingness to take risks also means that entrepreneurs can try new things and take advantage of opportunities as soon as possible because it allows them to be open-minded about what could happen in the future.
One of the most important things an entrepreneur should do is make sure that they're prepared for risks before they take them; this will ensure that they're able to deal with any potential issues that may arise after the risk has been taken.
An entrepreneur should always consider what could happen if a risk doesn't go as planned so they can be prepared to handle these situations, such as having enough money saved up in case a business fails, or having other sources of income to rely on if an entrepreneurial venture isn't profitable.
Creativity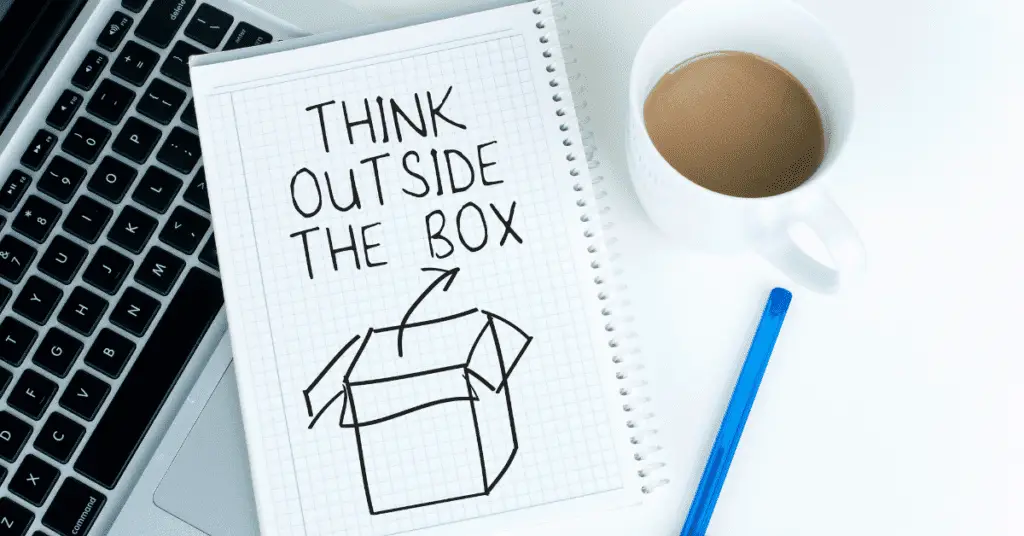 Being an entrepreneur requires a lot of creativity. You have to be able to think outside of the box and come up with unique ideas that will help your business stand out from the competition. If you lack creativity, your business will suffer because you won't be able to differentiate yourself from the rest of the pack.
It's essential to have creativity in your business, whether you're running a tech start-up or are trying to grow an online marketplace. Creativity will help you come up with new ideas and solutions for your problems. It will also help you make your product or service more appealing to customers.
A creative business will stand out from the crowd, attract new customers, and increase its sales and revenue. In today's business environment, creativity can help you find new customers, partners, and investors. It can also help you create better products and services for your customers.
Resourcefulness
If you want to create a successful business, you need to be resourceful. Google and YouTube are your best friends. Search for the information you need and read lots of articles. There are plenty of resources online to help you start a business.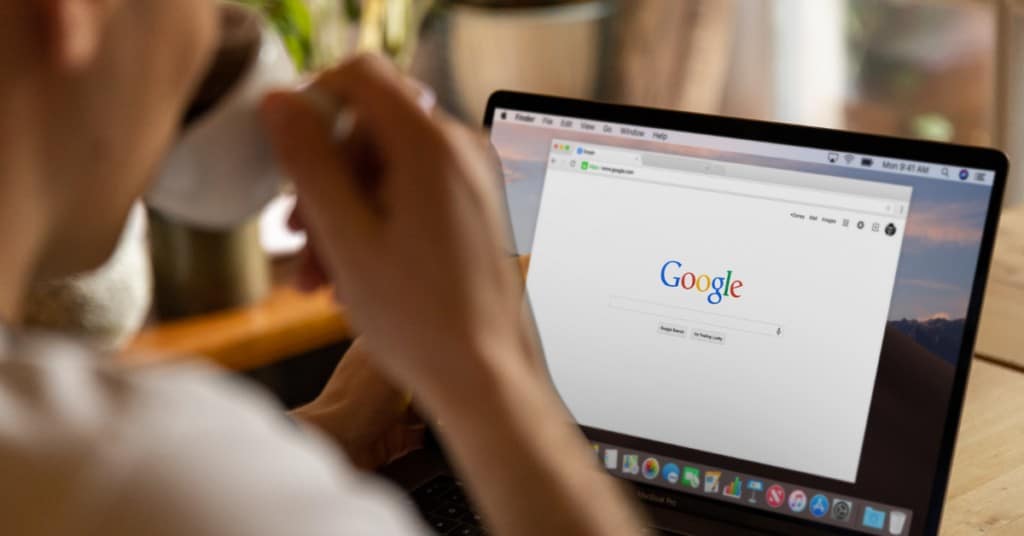 The key is to do your research and learn everything you can about your industry. You will gain valuable knowledge and learn what works and what doesn't work.
Resourcefulness is also essential for running a business. A resourceful entrepreneur will solve problems, cut costs, and increase revenue without spending too much money or taking on too much debt. Being resourceful will help increase profits, reduce waste, and save money in the long run.
A strong work ethic
Strong work ethic is another essential component of being an entrepreneur because it helps people develop self-discipline and motivation, which are both key aspects for running a business successfully.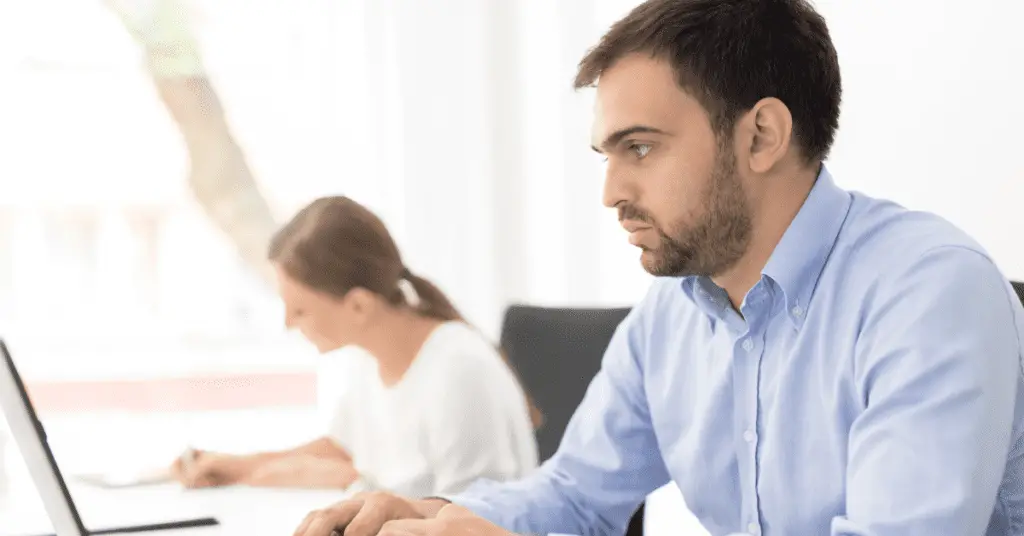 Most people who become entrepreneurs have worked hard their entire lives, so they have developed a habit of working hard; these habits can translate into success for their business because it gives them the motivation needed to complete tasks and makes sure that everything is done correctly.
A strong work ethic can also help motivate others around an entrepreneur because other employees see how much effort someone puts into their job and will want to follow suit and contribute their own skills and efforts to help the business succeed.
A positive attitude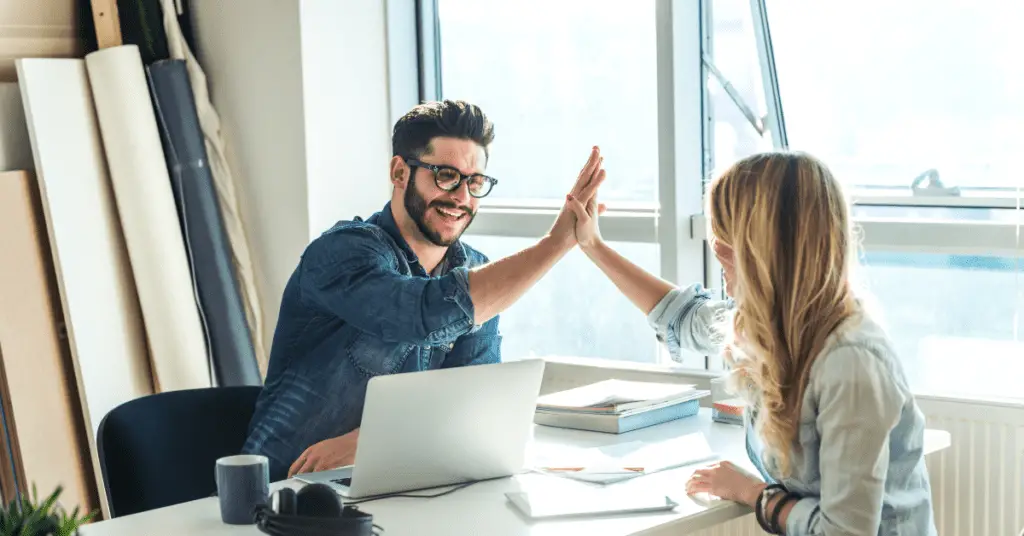 Having a positive attitude is another essential component of being an entrepreneur because it allows you to see the good in everything and to look past the challenges that arise. A positive attitude allows you to stay focused and motivated when things get tough.
A positive attitude also helps you to communicate better with your employees and customers. When you are positive and have a good attitude, it is easier to build relationships with others and create a strong team that can help you achieve your business goals. It can also help you build a loyal customer base.
Practical Entrepreneurial Skills and Knowledge
Problem-solving and decision-making skills: Take ownership and be decisive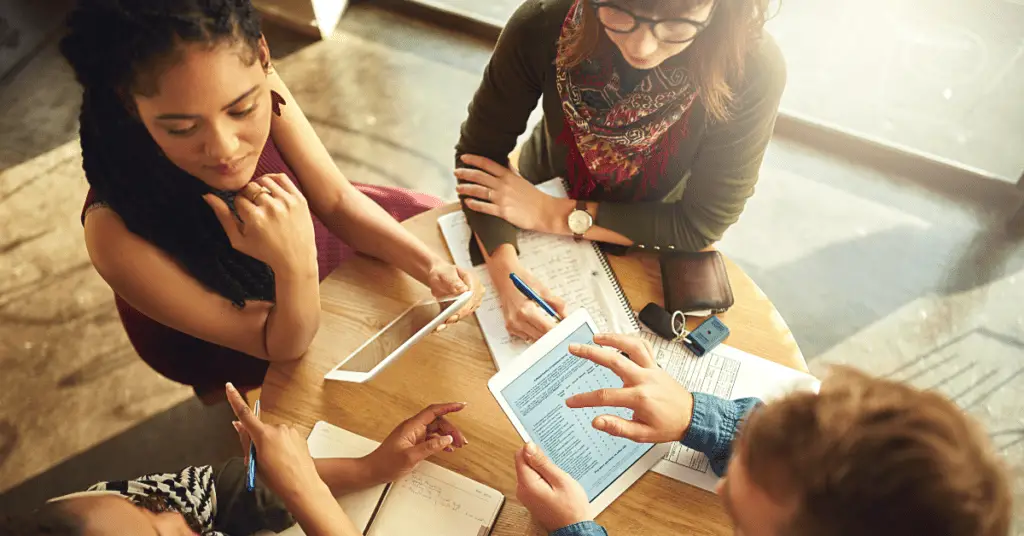 Problem-solving is a key skill for every industry and profession. But, it's even more important for entrepreneurs, who will often be confronted with problems and challenges in all aspects of their business–from finding customers, to hiring employees, to balancing the books.
Every business owner must be able to identify and understand the root cause of any problem they face. And, they must have the problem-solving skills to find the right solution. You need to have the problem-solving skills to navigate the challenges of a startup, including finding and acquiring customers, managing your cash flow, hiring employees, and handling the regulatory environment or ever-changing rules of the online marketplaces if you are selling in them.
Entrepreneurs must be able to make good decisions if they want their business to succeed. The ability to make quick decisions is vital for entrepreneurs because they can't afford to waste time for getting things done.
They must also know how and when it's appropriate to take risks with their business, which requires them to think critically about situations before deciding about what actions should be taken. 
The ability to make good decisions is a skill that can be developed with practice and experience in entrepreneurship; however, it's important for entrepreneurs who are just starting out in the industry to understand that this skill is vital for success, so they should focus on improving this area of their life as much as possible while they are still learning the ropes of entrepreneurship.
Skills to identify and assess opportunities
Entrepreneurs have to identify opportunities and evaluate their potential. They need to determine whether an opportunity is worth pursuing, and if so, at what level of investment or risk.
For example, an entrepreneur may consider how much time and money it will take to launch a product or service for the market; how much market share the company could capture; and how much money the company could make from the venture.
Skills to develop and implement business plans
To be successful, entrepreneurs must learn how to develop business processes that work reliably, efficiently, and effectively and plan for their businesses. They must also know how to adapt to these processes when they encounter problems.
For example, an entrepreneur may need to create new procedures for handling customer complaints or returns. Or they may need to come up with a new process for hiring sales representatives when their current process isn't working well enough.
Communication Skills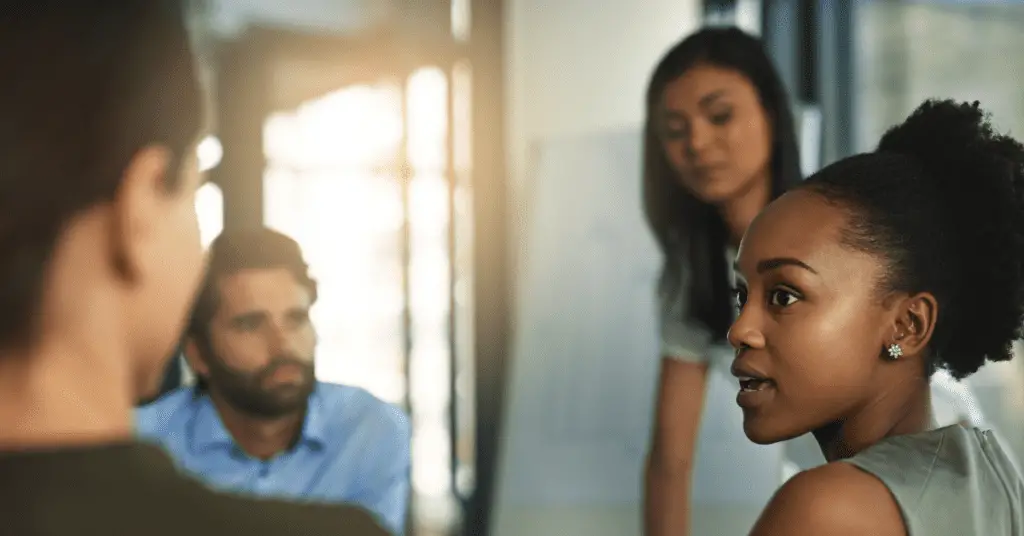 Communication skills are essential for any entrepreneur. You will communicate with various stakeholders in your business, including customers, investors, partners and staff members. You need to communicate your ideas, your vision, and your goals clearly and concisely.
You will need to communicate with customers and clients regularly, through email, social media, and other online channels. Therefore, you need exceptional written and verbal communication skills to build customer trust, get customer feedback, and attract new customers. Fortunately, we have AI writers to help with some of these tasks now.
Customer Service Skills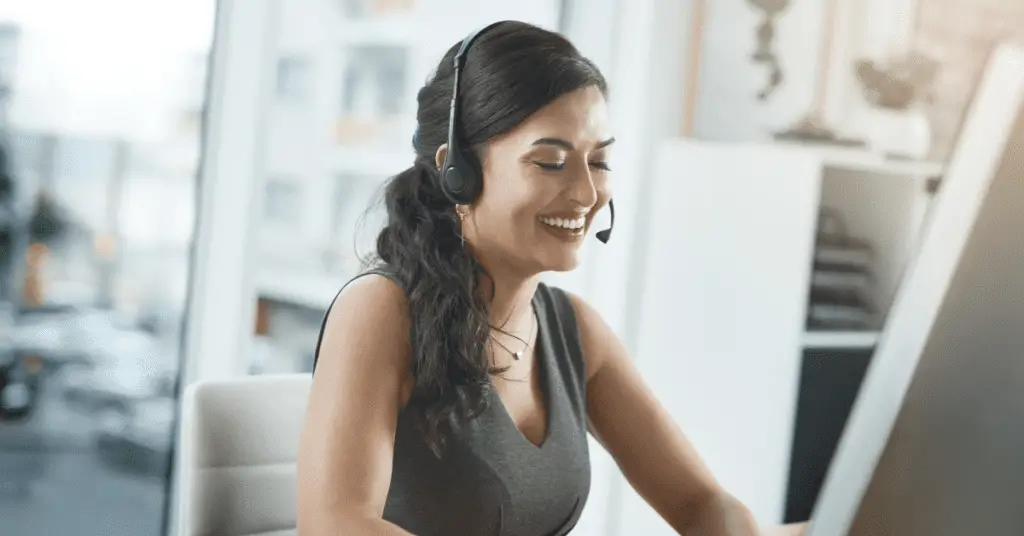 Customer service is a crucial aspect of any business. As an online entrepreneur, you will face a lot of customer service challenges particularly if you are selling physical products. In fact, one of the major advantages of e-commerce is that it allows you to provide excellent customer service to a global customer base 24/7.
This means that you should be able to answer their questions quickly and effectively, resolve their issues promptly, and provide them with a positive experience every time they do business with your company.
A high-quality customer service can have a significant impact on your long-term success. It can help you keep your existing customers while attracting new customers. This is an especially important differentiating factor for new or growing businesses that are trying to compete against bigger brands.
Resources Management Skills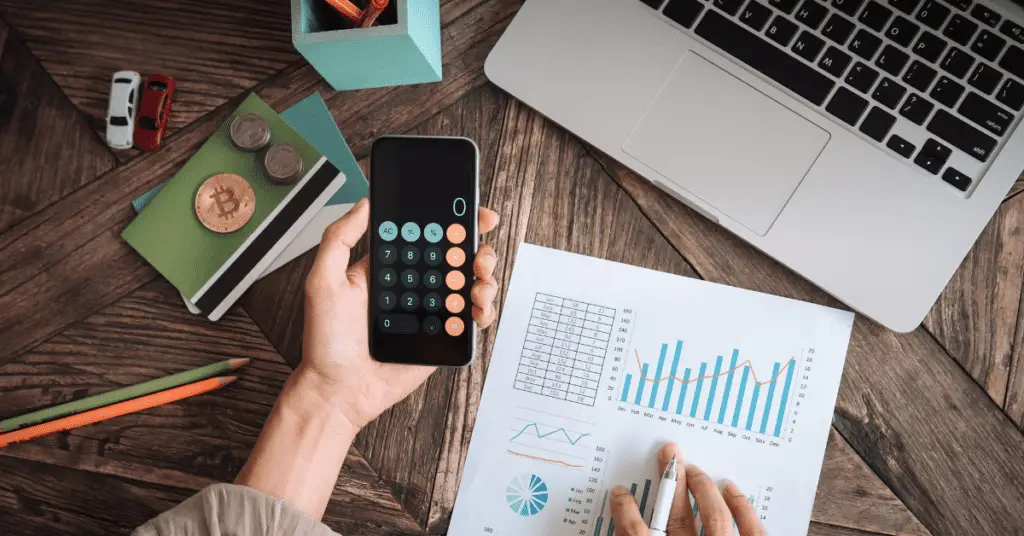 Entrepreneurs must have excellent resources management skills. You need to manage all aspects of your business and its resources carefully, including your finances, your time, and your human resources (if you have staff).
A growing business will require more time and money than a start-up. You need to know when and how you can spend your resources in the most effective way. You also need to know when you should avoid spending too much money, as it could put your business at risk.
Data Analysis Skills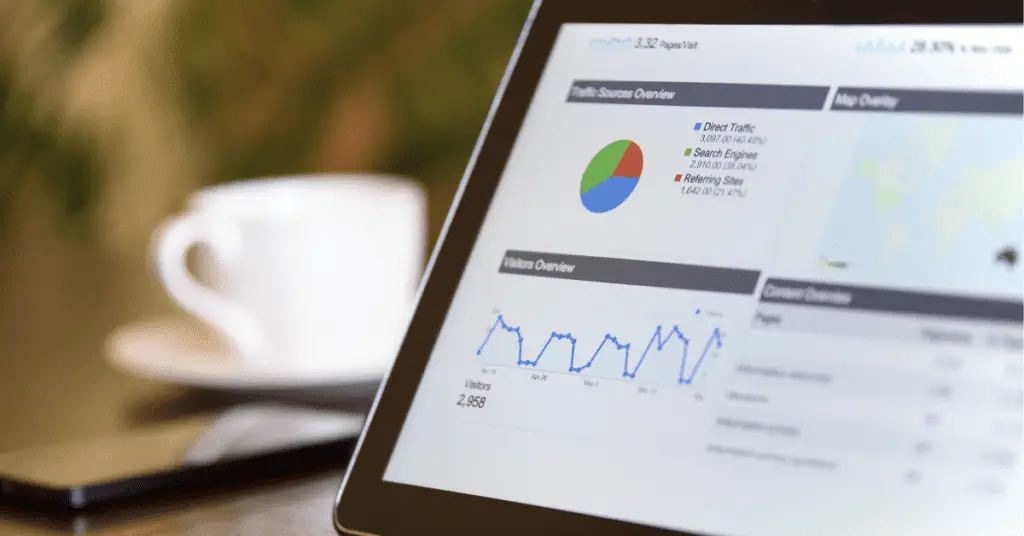 Online businesses of all types now rely heavily on data and analytics in this day and age. You need to understand how to acquire and analyze data. You need to know what data to collect and how to interpret this data to make better decisions.
Data analysis will help you manage your business more effectively and efficiently. At the very least, you will need to track the progress of your online business closely. You should create reports that measure your progress towards your goals and learn to read and make sense of the reports. This will help you identify what aspects of your business need improvement.
Marketing and SEO Skills
Marketing and SEO skills are essential for any online entrepreneur. You need to understand how to get customers for your product or service. You also need to understand how to keep those customers and increase their lifetime value.
You need to find the marketing channels that work for your business. And, you need to improve your ability to understand customer behavior and preferences. This will help you create better marketing strategies.
Negotiation Skills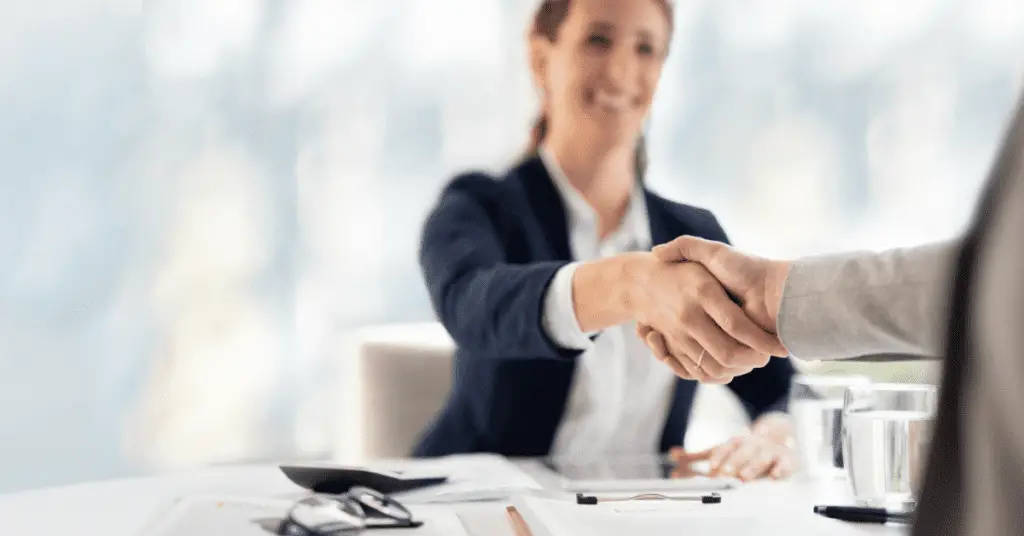 Negotiation skills are essential for any entrepreneur. You will need to negotiate with your suppliers, partners, and customers. This might seem like a challenge because you have little to offer and everything to lose in a negotiation. But, if you can walk away with something, even if it's a small discount, it's better than nothing.
Accounting Skills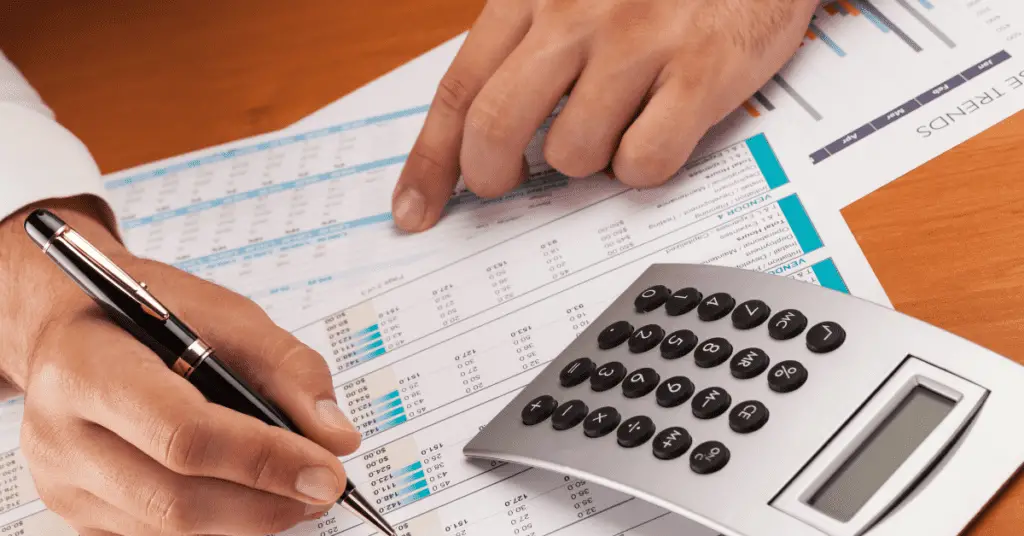 Accounting skills are essential for any entrepreneur, especially if you're planning to grow your business. You need to know how to track your expenses and revenues and make sound financial decisions.
Owning a business is like having a child. You need to take care of it, nurture it, and provide for it. You need to pay attention to all aspects of your business, from its marketing to its finances.
Networking and relationship building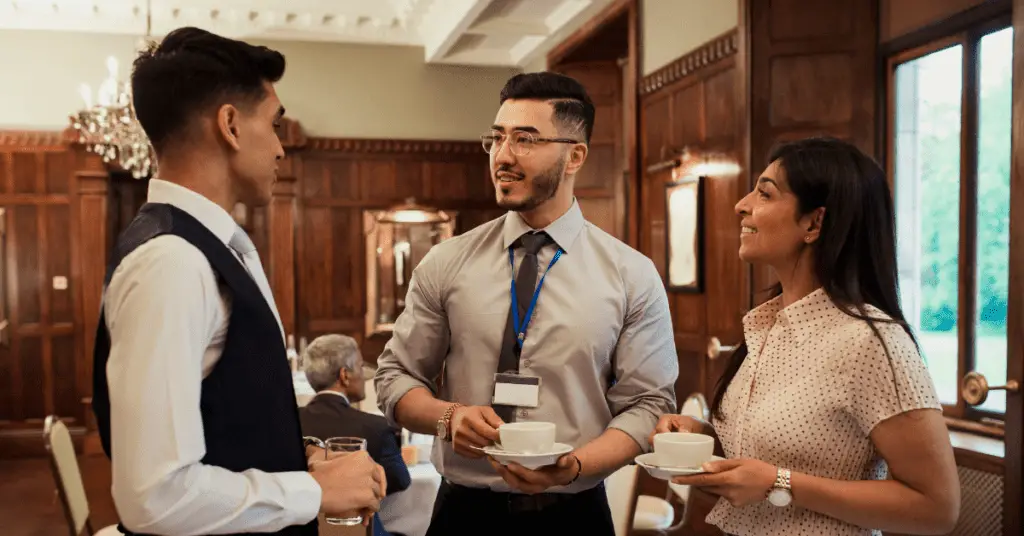 A network is the single most important asset you can build for your business. It will help you find investors, partners, and customers. It will also help you to hire the best employees for your company and manage your team more effectively.
By prioritizing your network and relationship building, you will find it easier to grow your business. And you will have a greater control over your own destiny.
Innovativeness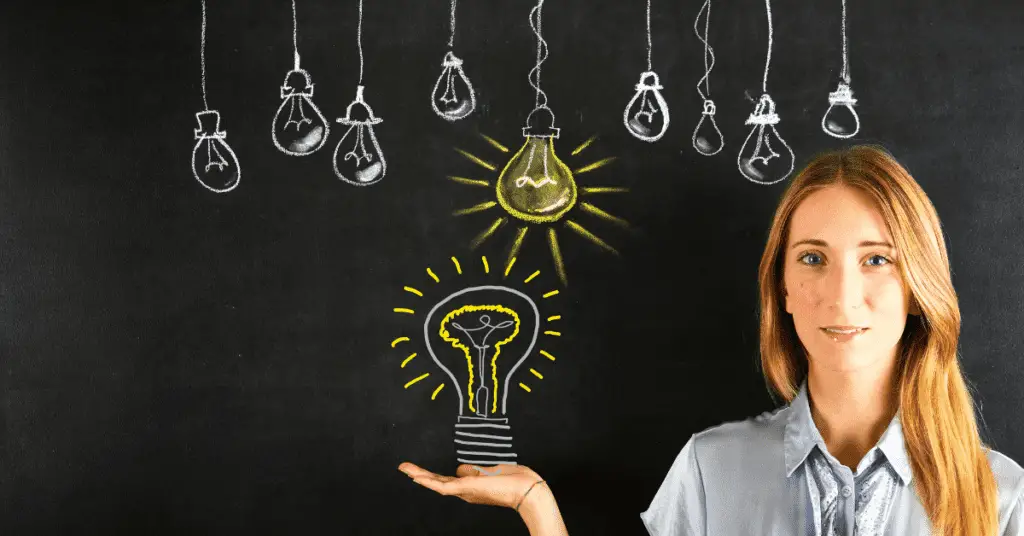 Being an entrepreneur means being innovative. You need to come up with creative solutions to the problems that your business is facing. You need to see the opportunities in every obstacle, and you need to adapt quickly when things don't go as planned.
If you can't innovate, your business will fail. The ability to innovate is essential to the success of any business. If you can't come up with new and better ways to do things, your competitors will quickly outpace you.
Planning& organizational skills
Organizational and planning skills are essential for any successful business. Without these skills, it would be difficult to set goals, create a strategy, and track progress.
Planning and organizational skills help entrepreneurs keep track of their goals and objectives, as well as ensure that their businesses are running smoothly. These skills are important for entrepreneurs because they need to stay organized and focused in order to be successful. To learn how to stay organized, you can read my previous article 10 Tips To Stay Organized At Work For Entrepreneurs.
The ability to prioritize
As an entrepreneur, you need to know what is most important and what can wait. You also need to delegate tasks to others. There are only so many hours in a day and there are only so many things that you can do within those hours. That's why it's important for you to learn how to prioritize your tasks and set priorities for yourself, so that you can spend more time on the things that matter the most.
If you feel you need to work on any of these skills, there are plenty of resources available to help you. Books, articles, and even online courses can all help you become better at prioritizing, delegating, and more. Remember, if you want to be successful as an entrepreneur, you need to make sure you have the skills and qualities necessary to get the job done.
One book worth checking out:
The 7 Habits of Highly Effective People: Powerful Lessons in Personal Change by Stephen R. Covey – This book teaches readers how they can identify their own values, live with integrity, seek first to understand before being understood, think win-win, sharpen the saw (take care of yourself), seek first to understand before being understood, synergize (the whole is greater than the sum of its parts) and begin with the end in mind. It's a great book for anyone who wants some helpful tips on becoming more effective in their life, at work or at home.
Learning skills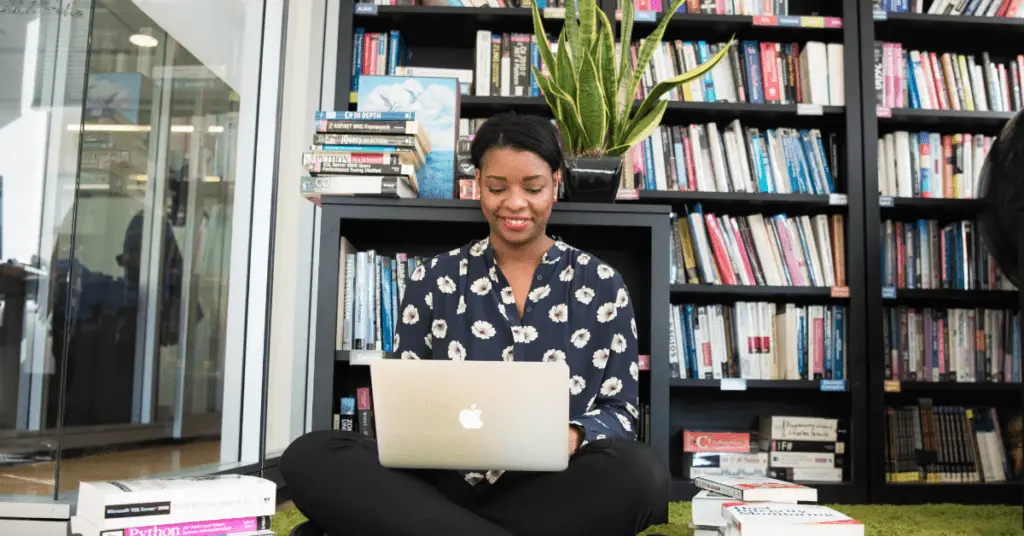 In order to be a successful entrepreneur, you need to have a certain set of skills. While some people are naturally gifted with these skills, others can learn them through experience and education.
If you want to be a successful online entrepreneur, start by enhancing the skills and qualities that are essential for success. Always be learning new things and keep yourself updated as technology is advancing at light speed in the online world.
How to Develop the Skills and Qualities of an Entrepreneur
There are many ways of learning entrepreneurship skills. Some people learn best from books, others from social media sites like Facebook and Twitter, and still others from watching videos on YouTube. Some people even learn best by listening to audio programs in their car or through podcasts on their iPhones.
The best way of learning entrepreneurship skills depends on you. What works for one person might not work for you. The good thing is that there are so many ways of learning these days that it's really hard not to find something that will work for you.
One way of learning business skills is by reading a book about it. There are a lot of great books out there about entrepreneurship and small business management. Here are some of my favorite titles:
The E-Myth Revisited by Michael Gerber – This book is all about how owning a business can change your life in positive ways if you let it and that it doesn't have to become one big headache if you know what you're doing. It teaches how having a successful small business can improve your life instead of worse while also providing tips on how to make your company grow.
The 4-Hour Workweek by Tim Ferriss – This book is all about how you can achieve more in less time. It teaches how you can improve your life by working less and doing more of the things that matter most to you. It's about learning how to outsource tasks you don't enjoy doing and delegating them to people who can do them for you at a fraction of the cost, so that you have more time for the things that matter most to you.
The E-Myth Revisited and The 4-Hour Workweek are both great books for anyone who wants to learn business skills and entrepreneurship skills because they will teach you how a small business works as well as what it takes to be successful in your own small business. These books will give you great tips on how to become an entrepreneur while also showing examples of people who have succeeded with their businesses.
Other books worth checking out:
Getting Things Done: The Art of Stress Free Productivity by David Allen – This book teaches readers how they can get organized, reduce stress and manage their time better by using the Getting Things Done system. It's all about learning techniques for becoming productive while also reducing stress levels at the same time.
Last but not least, it doesn't mean that if you don't have some of these qualities, you cannot be an online entrepreneur. Many of the tasks can be outsourced to others as your business grows in scale and you can afford to pay others to do the work for you.
You can also partner with someone if you do not have a certain skill or the skill is simply not your strength. Therefore, do not feel discouraged by this long list of skills and qualities if they increase your awareness. The most important thing is that you need to enjoy the process and the journey of entrepreneurship.
Conclusion
Throughout this article, we discussed 30 entrepreneur skills and qualities that online entrepreneurs need in order to succeed. If you're looking to launch your own company, or grow and scale your existing online business, developing and honing these skills will help you succeed faster and ensure long-term success.
We hope you enjoyed this blog post. If you did, please share it with your friends! And be sure to check back soon for more great content. Thanks for reading!