4 Effective Ways to Improve Productivity for Me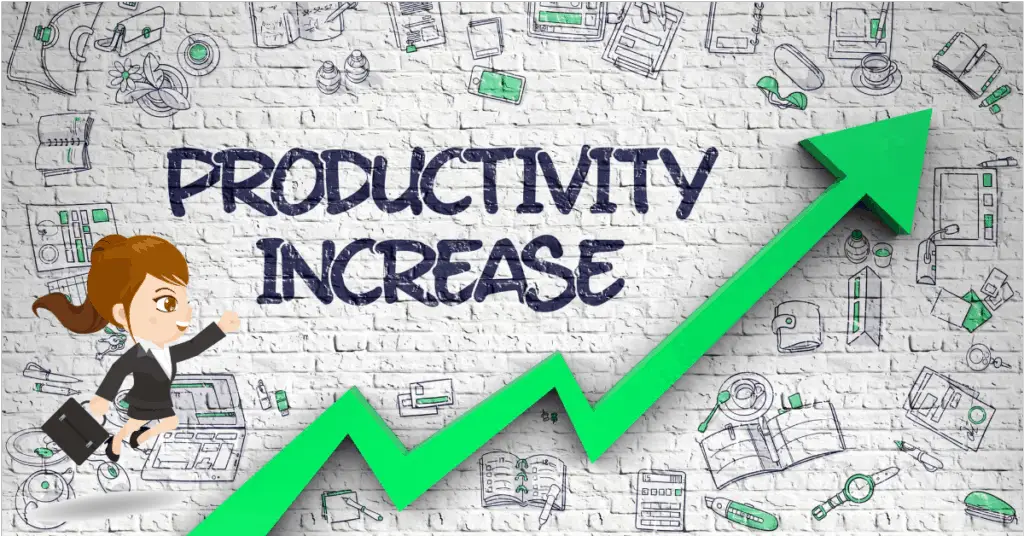 In this article I will share with you 4 ways to improve productivity so that you are more efficient and effective. One challenge I constantly face when I made the switch from an employee to an entrepreneur starting a business from home is how to ensure peak productivity. When you are an employee, you just need to clock in the number of hours required and do what your employer instructs you to do day in and day out. This all change when you become an entrepreneur.
Instead of accounting to your boss for the time and results, now you are the boss and you are answerable to the direct results you produce. If you are productive, you will generate result and income for yourself. However, if you are not productive, then you will waste a lot of time with no result to show.
DISCLOSURE: Some of the links that I share in this article ARE my affiliate links. This means I may earn a commission, at no extra cost to you. In fact, sometimes you'll get a discount or free credits just FOR using my link. 🙂
My Ways To Improve Productivity Are Rooted In The Need To Make Every Minute Count
This is particularly true when you are doing a side hustle, i.e. you still have your day job and just starting a business in the free time you have after work hours and during the weekends. This is when you need to be productive and get the right things done effectively and efficiently so that every minute counts.
I remember when I started my own business, this is one thing that I had to consciously tell myself and getting used to. After all, as mentioned previously, I have been an employee all my life so when I became my own boss and have the right to decide what to do with all the time to myself I felt lost and sometimes not sure what to do. It is quite a bit of an irony, isn't it?
The following 4 ways to improve productivity have been very useful in helping me to get more things done:
1. Start the Morning Right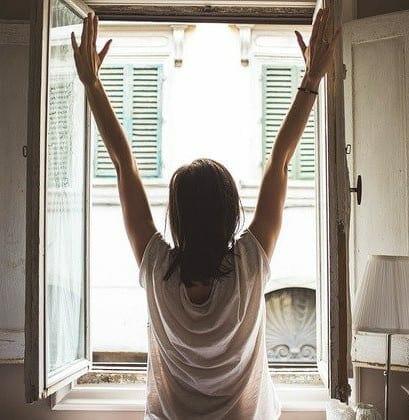 Morning is the start of the day and it is very important to start the day right. As the saying goes "A good beginning is half the battle won". Therefore, it's important to wake up feeling good. To do this, I would start by being grateful the moment I wake up and thank God for yet another beautiful day and all the blessings in my life.
This is especially important in view of the current situation where Covid-19 has been around since the beginning of 2020, and until now there had been no cure developed for it yet. Compared to many people in other parts of the world, we are lucky to be alive. Therefore, it is important to give thanks and start the day on a positive note.
The next thing is to visualize how the day will run smoothly and everything will turn out right. If you have heard of or believe in the Law of Attraction, you would know why this is important. So even before I get out of bed, I have already set myself up for a successful frame of mind.
2. Develop a Morning Routine
After I get out of bed, I have been developing a morning routine since the beginning of last year. I would wake up in the morning, drink a glass of water and then take some vitamins and supplements. I then practice a five-minute guided meditation using a mobile phone app. The mobile app also helps me to keep a count of how many days I have been practicing the meditation and this helps me to keep at it.
I would then end the meditation with both hands covering my closed eyes and give them a gentle massage. I would then do a stretch with both my hands before getting up to make myself a cup of coffee and start working on my stuff.
Usually, by the end of the meditation, I would feel energetic and fully awake and ready for the day! In fact, I have further enhanced my morning routine since the beginning of 2021. If you are new to meditation, you can check out the following post to learn how to do it: Meditation for Beginners
In fact, I also took on a 66 days challenge to further refine my morning routine. You can read about it here: The 5AM Club – My New Secret to a Productive Day
3. Exercise Regularly As Part of Your Life
I also try to make it a point to exercise regularly. I do this either in the morning after meditation or in the evening after work. I have an elliptical trainer at home. I have chosen this exercise machine after some research and I realized that it is the best form of aerobic exercise that does not impact your knees. I usually step on it for 30 minutes each session.
4. Record Progress Visually
Another habit I have developed since I started my routine is to make it a point to record my progress visually on the wall. I have a giant yearly calendar on my wall (see picture) which I use for this. I would draw a smiley on the calendar for every single day that I exercise.
So with this visual reminder, I can see and remind myself whether I have been exercising enough. It gives me a sense of accomplishment when I see the many smileys on the chart. If there are certain periods I have not had the time to exercise due to work, I would see those gaps and try to make up for it.
The Importance Of A Healthy Body for Any Entrepreneurial Endeavor
The reason I developed this habit to exercise is that I realized that health is the real wealth anyone could have at the end of the day. I remember at the start of my entrepreneurial journey I was so focused on getting my business off the ground that I failed to take care of my health.
Luckily I did not fall sick, but I gained quite a fair amount of weight because of lack of exercise. And with extra weight I could literally feel the effect, such as I would feel breathless just after climbing a few stairs. Therefore, I think it is very important that you need to take time out to exercise and take care of your health so you will enjoy whatever wealth you build.
You Need Not Stop At Morning Routine
In fact, you need not limit yourself to developing only routine. You can also develop routines for other parts of your day, such as the evenings. The good thing about routines is that it saves you time and help you preserve energy. It becomes habitual so you do it automatically.
We all only have 24 hours in a day and so much energy available in a day so it is important to optimize our use of our limited resource, which is our limited energy.
The important thing is that you need to develop a good routine which works well for you and helps you. Once developed, the less time you spend on thinking about something that is supposed to happen automatically, the more energy you have to focus on other more important things or things that require you to spend more time.
Conclusion
So the above are the 4 ways to improve productivity for me which I use to enhance my productivity daily. I have taken great interest in learning productivity strategies to improve this aspect of myself so I can be better at getting things done. I am always looking out for useful materials and courses that relating to this topic.
I hope this helps you. If it does, OR if there's something we can do to make it MORE helpful, please leave a comment below! I'd love to hear your feedback. 🙂