Why I Took the Best Amazon Selling Course – the Amazing Selling Machine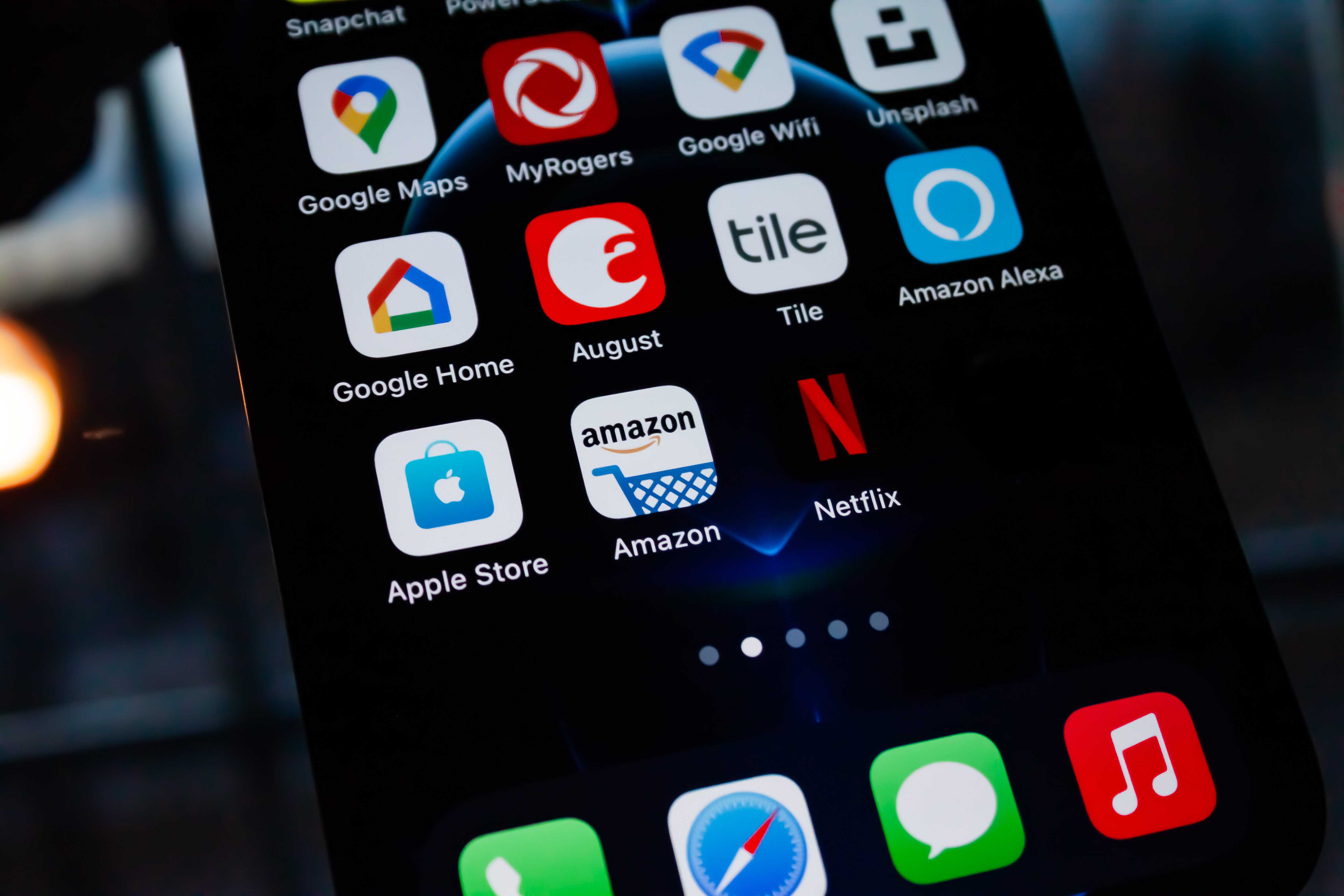 This page contains affiliate links, which means we receive a small commission at no cost to you when you make a purchase. As an Amazon Associate, I earn from qualifying purchases.
In my previous post, I talked about searching for good ways to make money online and found the Best Amazon selling course that led to my success. The name of the course is the Amazing Selling Machine that got me starting my business from home. I did not want to go into too much details in that post as the primary aim of that first post was to focus on welcoming everyone and introducing myself. Today, I will share more about this online course.
My Journey to starting business from home started with Amazon
So continuing from where I left off, I followed the program step by step and had some success with my first product. I then replicated the process by developing my first product into a line of products and then launched my second and third products. In fact, I built a brand of my own and it has been more than 7 years ever since and until today I am still selling my own branded physical products.
Why Amazon is a great platform to start with ecommerce
On hindsight, Amazon was a perfect start for ecommerce beginners like me. Of course, I did not know this when I signed up for the course back then. Never in my wildest dreams would I have thought I could be selling on the largest ecommerce platform in the USA since I was staying in Singapore.
In that sense, I was both lucky and blessed to have stumbled upon the best amazon selling course. However, if you are reading this post and getting the same epiphany like me back then, this may be just the break you much need in your life.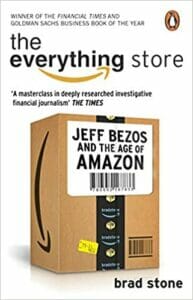 Amazon started from a humble online marketplace for books in 1994 to the biggest online market place today selling electronics, software, video games, apparel, furniture, food, toys, and jewelry. Brad Stone even wrote a book called "The Everything Store: Jeff Bezos and the Age of Amazon" sharing the ambition of Jeff Bezos to sell everything under the sun.
You can therefore imagine the opportunities existing on Amazon. Some of them are as follows:
1. Amazon is basically a Buyer Platform where there is traffic and people who go there are ready buyers with buyer intent. Therefore, the focus for me was on finding the right products to sell and then getting the products in front of the buyer audience. In the program, there are steps by step instructions to get you started on how to go about doing product research so that you can find the potential hot products that people are looking for.
2. Amazon has its own Fulfillment by Amazon (FBA) where they take care of the fulfillment process. Therefore, as sellers, we just need to make sure that the product is of outstanding quality and send them to Amazon's warehouses.
3. Small number of upfront inventory to test. For my first product, I started with a small order of 500 units to test the market and it cost me about USD$1000 to order my inventory and send it to FBA warehouse. Therefore, this is a relatively low risk method of starting an online business compared to setting up a physical brick and mortar store or alternative business models such as franchising.
In those cases, the upfront costs are much higher and you probably need 1 to 2 years just to break even. In my case, I could get a sale the day I listed my first product on Amazon (of course my result may not be typical of everyone's result) and started making money.
4. Time commitment: After the initial work of doing product research and finding a reliable supplier are done, you need to list your product in Amazon and the next step is to manufacture your product and send to Amazon FBA. Once the product is in Amazon's warehouse, it is pretty hands-off for you. This is because Amazon takes care of everything from that point on. Product fulfillment and even customer service.
Of course, that is a much simplified view. There are still work to be done if you want to provide excellent customer service to your customers and maintain good performance metrics with Amazon. However, the time needed to run the business is really just a few hours a day from that point on.
5. This business is scalable: In fact, certain processes can also be reduced with proper automation and outsourcing for tasks such as customer service. Therefore, this business could allow you to scale easily as Amazon takes care of the rest and you just need to focus on marketing, selling and scaling. Amazon's operational capacity is basically at your disposal. This will thus afford you the time to pursue other activities such as an extension of product lines, expansion to other products or sales channels.
Even Amazon itself has many market places such as Amazon UK, Amazon Japan etc. At this time of writing, Amazon has  16 marketplaces worldwide, 14 of which allow third-party sellers to list and sell products. There is thus an enormous potential in selling on Amazon and the business is highly scalable.
Throughout the past few years, I got to learn more and more about online businesses along the way. I learnt how to run an actual online business remotely. I also earned my first pot of gold from selling on Amazon which gave me more capital to grow my business. I will share my diversification strategies as well as how I invested the money earned in future posts.
Why is the Amazing Selling Machine the best Amazon selling course?
So Amazon is a great place for starting a business online, but how can the learning curve be flattened? Speaking from experience, the best way is to find a great online business training course to start with, particularly for beginners to ecommerce like me previously. This is because although there are many free materials out there that you can get from the web, you need to have a systematic method to show you the way step by step.
Money loves speed and there is no such thing as free in this world. The so-called free materials on the web may not be quality controlled or up to date. You would thus need to waste a lot of time picking up the pieces together. In the interim, you would have lost the valuable asset which you have and that is "time".
I would really recommend the Amazing Selling Machine that got me started this journey because:

1. It has a step-by-step system and blueprint for your business
As mentioned earlier, by following the system previously I could flatten my learning curve and build up the business with focus and in no time compared to if I were to research everything myself. This system had been proven not only by me but also other many successful past students. Thus, it helped to lay a solid foundation for starting a business online.
2. It has a suite of tools and resource vault included
This is related to the automation aspect mentioned in the previous section. Tools and resources help you to get the right product faster or save your time in automating certain business processes. The actionable worksheets, scripts, and templates shared in the course will help you to run the business productively so that you don't have to reinvent the wheel.
3. Monthly Group Coaching Calls
Ok, this is the part that can help you to stay on goal in keeping up to date with your learning. The coaches are available to answer whatever your questions you might have in implementing the course. Personally, I also found it motivating to attend the monthly calls with the other like-minded entrepreneurs like myself.
4. It has a very supportive community of fellow learners and mentors
Apart from the monthly coaching calls to keep you on your toes, the exclusive private Facebook Group is another source which enabled me to pick up my knowledge quickly. Whenever I had a question, I always looked it up in the Facebook group to see whether others have asked similar questions and many a time there were.
I could see that the mentors (yes, not one but quite a few) who are experienced Amazon sellers and therefore practitioners themselves would quickly jump in to help answer. Of course, there are also those other course mates who would share their experience. So this is another major reason I love this course so much.
5. The course is constantly being updated
This best Amazon selling course, unlike some courses out there quickly gets out of date and stays that way. This course content is always being updated with the changes on Amazon and this is important for an online course for me.
As Amazon terms of service changes from time to time, we need to keep ourselves updated with changes and devise corresponding strategies to respond to the changes protect our business. For me personally, I even get all course upgrades with every release as a past student, so I am always updated in this selling game.
In short, this is one of the few online courses that made me many times return from my initial investment right out of the gate so I cannot recommend it enough.
How to get started?
So if you want to learn more about the Amazing Selling Machine are ready to find out how to get started on this program, you can click the image below to find out more.

As usual, if you ever need a hand or have any question regarding this topic, leave them below and I will be more than happy to help you out.