Mind Mapping for Business Ideas: Why You Should Use It
Mind mapping is a powerful tool that can help entrepreneurs to brainstorm ideas, map out projects, and plan strategy. By creating a visual representation of information, mind mapping can help you see the big picture and find new connections.
If you're looking for a way to boost your productivity and creativity, mind mapping is worth trying. In this article, we will look at the benefits of mind mapping for business ideas and more and how you can use it.
What is Mind Mapping?
According to Wikipedia, a mind map is a diagram used to visually organize information into a hierarchy, showing relationships among pieces of the whole. A mind map is thus a visual representation of ideas. You can use a mind map to brainstorm, plan, solve problems, make decisions, set goals, and learn.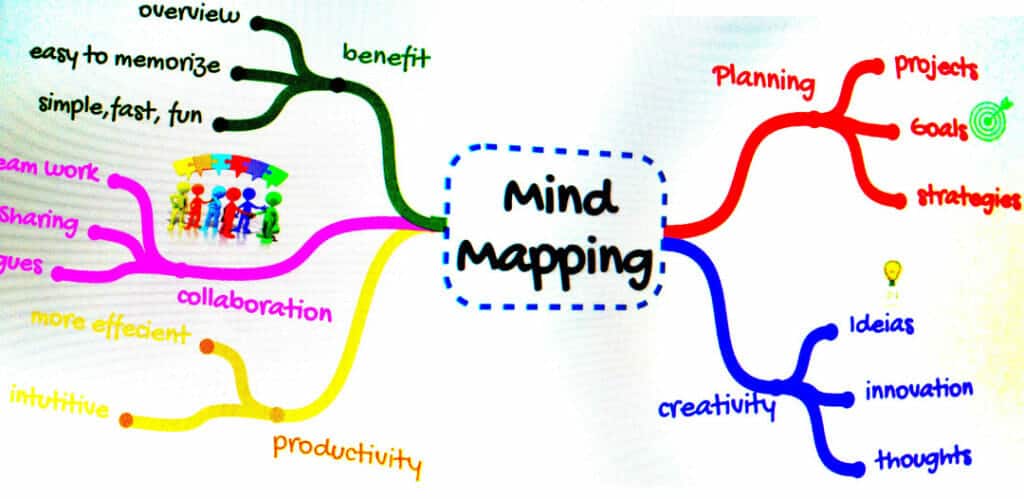 Mind mapping refers to creating mind maps to help you organize your thoughts and ideas. It's also known as "concept-mapping". Mind maps can be created in various ways: using paper and pen or using online mind map tools.
What is a Business Mind Mapping?
Business mind mapping is an organizational tool that helps you to visualize your ideas, goals, and plans. It's also known as a strategic planning tool or a visual brainstorming tool. A business mind map can be used for any type of organization: small businesses, large corporations, non-profits, government agencies, etc.
Business mind maps are often referred to as "strategic planning tools" because they help you plan the future direction of your company. You can use them to create new products, services, marketing strategies, sales campaigns, partnerships, and more.
A business mind map is an excellent way to organize ideas and plan out projects. In fact, it's one of the most popular tools used by creative professionals. But why do business mind maps work so well? Let's take a closer look.
Business Mind Maps vs. Traditional Brainstorming Techniques
The traditional method of brainstorming involves writing down every possible idea that pops into your head. This works great for some people, but others may find it difficult to keep up with the flow of thoughts.
On the other hand, a business mind map is structured around a specific theme or issue. You start off by drawing a central node that represents the core concept. Then, you add branches that represent related concepts and subtopics. Finally, you connect the nodes together to form a tree structure.
This makes it easy to see where everything fits together, and it helps you focus on the big picture rather than getting distracted by minor details. Thus, business mind maps work better than traditional brainstorming techniques.
Benefits of Using Mind Mapping In Your Business
There are many benefits of using mind mapping for business ideas and they are listed below:
It helps you organize Your Thoughts Into Topics and Subtopics
The best thing about mind mapping is that it allows you to break down complicated subjects into smaller parts. This makes it easier to visualize and remember. For example, let's say you're trying to decide what direction your startup should take next.
Instead of writing out each idea individually, you could make a topic called "ideas." Then, you could list several ideas on that topic. Once you do this, you'll see that there are many directions you could go with your startup.
By creating categories like this, you're able to better manage your thoughts and focus on specific areas.
It gives you an overall picture
A mind map is like a collection of lists. Each node represents a list. By connecting each item on one list to every other item on another list, we can build a comprehensive overview of everything we want to do.
Mind maps help us see patterns and relationships among items. Mind mapping software allows you to create mind maps quickly and easily without spending hours arranging elements into separate lists.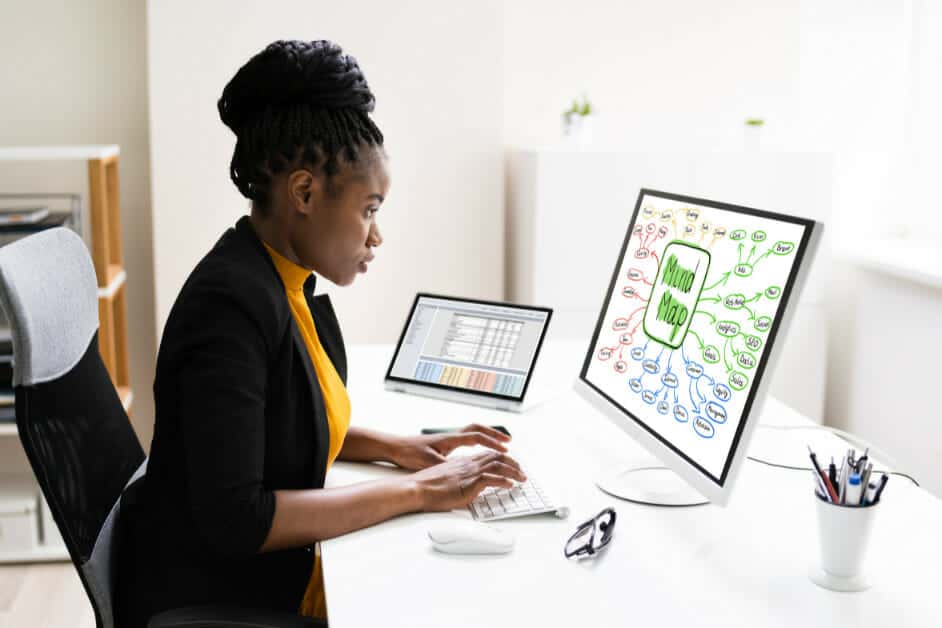 It helps simplify complex ideas and concepts
When you think about a problem, you often get distracted by unrelated information. To avoid this, you might try to write everything down or draw diagrams. However, doing either of those things requires too much effort and you cannot see how each item you write down or draw relates to one another.
By putting the items in a mind map, you are forced to break down the concepts into its parts so it helps to simplify complex concepts.
Fortunately, mind mapping software takes away some of the work involved in organizing your thoughts. You don't even have to worry about drawing pictures; you just type out your ideas. As long as you keep your mind focused on the subject at hand, you won't waste time on irrelevant details.
It helps you visualize easily and remember ideas
If you've ever tried to recall something you read or heard recently, you know how difficult it can be to remember every detail. Mind mapping helps people visualize ideas, which can make them easier to remember and understand. Plus, mind maps are perfect for brainstorming or planning projects that involve several moving pieces.
A mind map is like taking notes while listening to someone speak. By drawing lines between related words and phrases, you can see connections that might otherwise elude you. This makes it easier to remember information because you've already broken down the topic into smaller chunks.
It helps to encourage creativity
A mind map is a great way to stimulate your brain and encourage creativity. When you work on a mind map, it forces you to think about different aspects of a central topic. This allows you to come up with multiple perspectives and unique ideas.
If you want to come up with a solution to a problem, start by thinking about everything that could go wrong. Then draw a circle around each potential pitfall. Once you've identified all the potential problems, you'll know exactly where to focus your energy.
It helps in problem solving
When you're trying to figure out something complicated, it's difficult to remember every detail. But when you draw a mind map, you'll see patterns emerge naturally.
As you look over your mind map, you'll notice things like themes, relationships, and keywords that connect the dots. These insights can help you understand the big picture and identify potential solutions.
It helps improve productivity
Mind mapping is a powerful tool that helps you think better. In fact, it's been proven to help people become more productive. A survey conducted by Chuck Frey of Mind Mapping Software Blog found that mind mapping software helps busy executives to be 20-30% more productive in their work and the finding was consistent across surveys he did in the previous years.  
It's flexible
Mind maps are flexible and easy to change and adjust as needed, so it is a flexible way of organizing ideas. They allow us to store our ideas in a visual format and organize them into meaningful groups. You don't have to worry about losing track of what you're writing or where you left off because you can easily switch between topics.
How To Build a Mind Map
Here are some tips to create a mind map. You can either use paper or mind mapping software such as Miro to do this.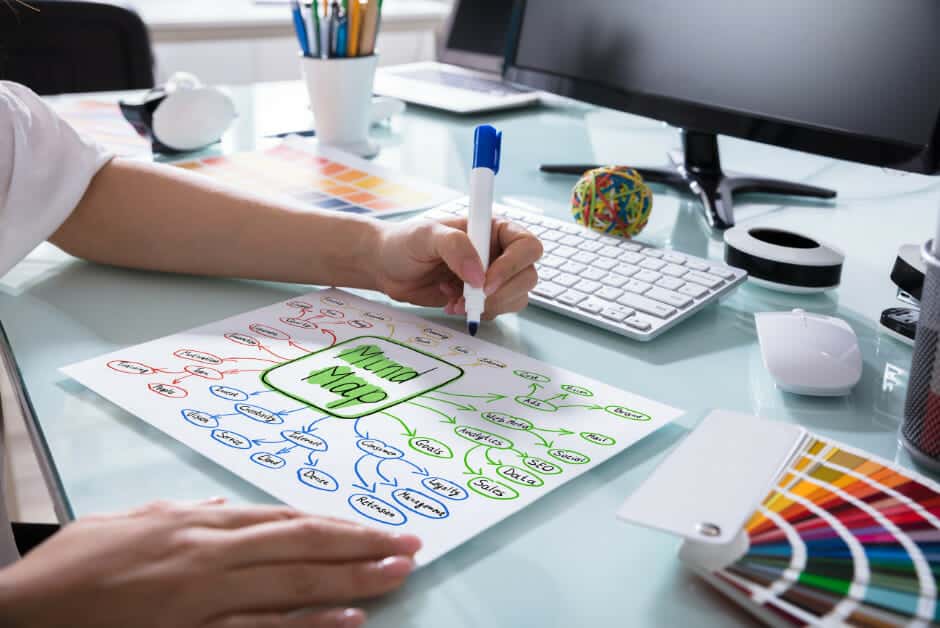 Start with a blank piece of paper.
Draw an outline of the topic or central idea you want to explore.
Add branches to represent different aspects of the topic or central idea. 
Use colors to distinguish different categories.
Use words to describe each branch.
Make connections between related concepts.
When finished, add notes to the end of each branch.
Now you've got a mind map!
Here is an example of how to build a mind map:
Start with a single topic. For example, "What I'm learning."
Add subtopics to the main topic. For example, under "What I'm learning," add topics like "Learning vocabulary words," "Reading books," and "Studying grammar."
Fill in the subtopics with related information. For example, under the topic "Reading books," write down the names of the authors you've read. Under the topic "Vocabulary words," list the definitions of the words you know.
Now, there's no right way to make a mind map. There are plenty of ways to do it, depending on what works best for you. Just remember, don't stress too much about it. Try to enjoy yourself.
Suggested Uses of Mind Maps in Your Business
There are many ways you can use mind maps in your business. Personally, I have used it to plan my website, marketing plan for a new product and planning for my blog topics. I have listed a few more uses which you may find inspirational below:
Mind Mapping for business plans – Plan a new business launch
A good way to think about your business idea is to draw out a simple diagram of how it works. This helps you see where you are headed and gives you a visual representation of what you want to do. You can use a mind mapping tool like Miro to make one quickly.
Once you have your basic outline down, you can add more detail as needed. For example, you could add timelines and milestones to show exactly when each step must happen. Or you might add subheadings to organize your thoughts into different categories. Then, once you have everything organized, you can move forward by creating a detailed business plan.
I find it useful to use a mind map with a framework such as 5W1H method when doing such brainstorming. 5W1H is an acronym in which every letter corresponds to a question: what, who, where, when, how and why. So if you ask yourself the questions, you can come up with different categories for your mind map.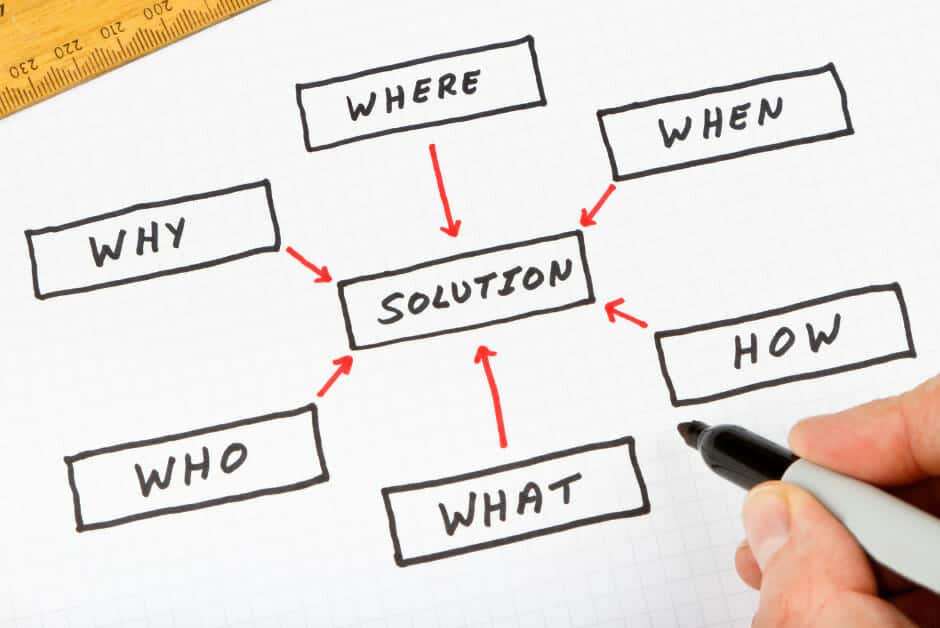 Brainstorming for New Product Development
If you need help to come up with new products, then you should try using a mind map. A mind map allows you to think through all the features of a product before you actually begin building it. By drawing out all the details first, you will avoid wasting time and money later.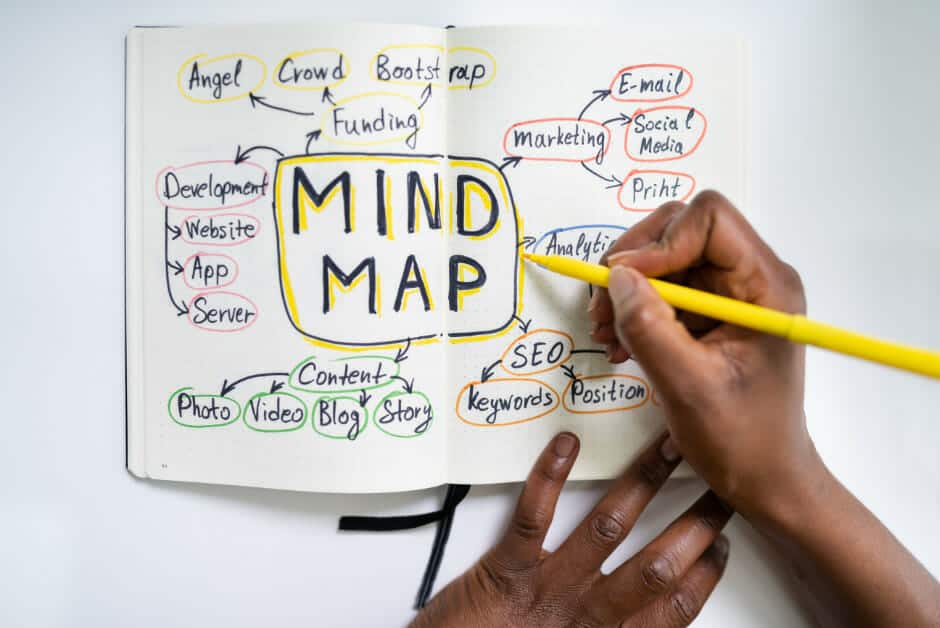 Undertake a SWOT Analysis
This is another useful example of using mind mapping with a framework. A SWOT analysis helps you understand what strengths and weaknesses your organization has and how it compares to competitors. This information will help you make better decisions about your marketing strategy.
SWOT stands for Strengths, Weaknesses, Opportunities and Threats. You can use a SWOT analysis to determine whether there are opportunities to increase sales, reduce costs, or gain market share.
You can do a SWOT analysis yourself or hire someone to complete one for you. There are many types of SWOT analyses, including external and internal. An external SWOT analysis looks at your competition; while an internal SWOT analysis focuses on your organization.
The best way to start a SWOT analysis is to brainstorm potential strengths, weaknesses, opportunities and threats. Once you've identified each area, write down what you know about them. For example, if you think your organization has excellent customer service, list those things you know. If you think your organization lacks expertise in certain areas, list those things you don't know.
Once you're done brainstorming, take some time to organize your thoughts into categories. Organize the categories based on similarities, such as both strengths and weaknesses. Then, look for patterns among the categories. What does this tell you about your organization? How might you change your approach to overcome these challenges?
Organize a brainstorming session to generate new ideas
Brainstorming process is very important in creating innovative ideas and solutions and finding new ways to improve existing products and processes. They help you generate new and creative ideas to solve problems. You'll often think about things that haven't been considered before.
For example, you could use a mind map to represent the different types of potential customers you serve, the features of each product, and how those features relate to each customer type.
Everyone involved in the brainstorming session needs to contribute to the mind map, including yourself. A collaborative mind map is a great way to brainstorm together. Everyone contributes to the process, and no one feels like they're missing anything.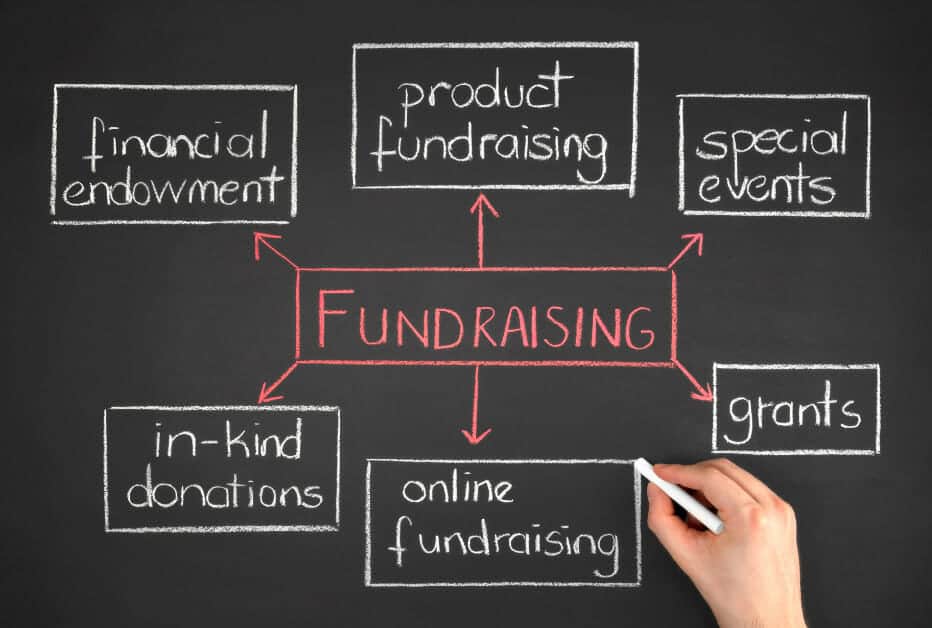 Brainstorm Your Marketing Strategy
By creating a mind map for your marketing strategy, you can gain insight into how others think about your brand, products, or services. You can also see patterns emerge that may lead to new opportunities. 
You can either do this alone if you are a solopreneur or on a team. If you do it alone, you can use the 5W1H framework to brainstorm, as mentioned earlier, focusing on the marketing aspect of your business.
For team brain-storming, gather everyone together to discuss what your goals are for the coming year. Next, assign someone to take notes during the conversation. When the discussion ends, ask those taking notes to write down everything they heard.
Then, place sticky notes on the board in different colors to represent different categories. For example, red might show new product lines, blue might mean customer service initiatives, yellow might mean social media, green might mean advertising, etc.
Once you've completed the entire process, look over the list of sticky notes. Start grouping similar ones together and then move onto the next step. Once you've done that, you'll have a better understanding of what you want to do in the upcoming months.
Create a Knowledge Map
You can use mind mapping to make a knowledge map. Draw a large circle. Inside, draw smaller circles representing subjects you know well.
For example, you could draw a subject called "Social Media Marketing" inside the circle labeled "Marketing." Underneath the Social Media Marketing circle, write down anything else you know about marketing. You could add a note underneath saying something like "I think social media is important because…"
When you're done, look over your list and ask yourself questions. What do I really know about this subject? Why am I interested in learning more? Is there anything missing? Are there any areas I'm weak in? If you find any holes in your knowledge, fill them in.
Provide easy access to key resources by creating an information dashboard
If you want to keep track of all the different data you collect, whether it's documents, images, videos, or anything else, you can use a mind map to store them all in one place. By organizing your information according to category, you can easily find whatever type of information you need when you need it.
For example, if you're working on a project where you need to gather information about a particular topic, you can quickly find related materials by searching through your mind map.
To create a mind map for this purpose, start with a big circle. Then, divide the circle into sections using colored sticky notes. Each section should be labeled with a category such as "Research," "Resources," "Data Collection," "Presentation Materials," etc.
Next, label each section with a subcategory. This will help you organize your thoughts. For example, under Research, you might put "Books" and "Websites."
Finally, stick individual pieces of paper to the wall around the room. These papers should contain relevant information from the various sections.
Conclusion
Mind mapping is a helpful tool you can use in your business to organize your thoughts, take notes, and create to-do lists. In fact, it's even great for brainstorming. If you're an online entrepreneur, mind mapping can help you think more clearly, be more productive, and do more. So if you're looking for a little more clarity on your business, check out these ways to use mind mapping for business ideas. I'd love to hear your thoughts in the comments below!