Unlocking Productivity: 5 Practical Tips to Save Time and Optimize Your Day
In today's fast-paced world, time is a precious commodity. The more you can get done in a day, the quicker you can reach your goals. However, optimizing your day takes more than just waking up early and staying busy. It requires a well-executed plan, discipline, and the right tools. In this blog post, I will share some tips that will help you save time, optimize your day and boost your entrepreneurial success.
FULL DISCLOSURE: This page contains affiliate links which means we receive a small commission at no cost to you when you make a purchase. As an Amazon Associate, I earn from qualifying purchases.
Tip 1: Plan Your Day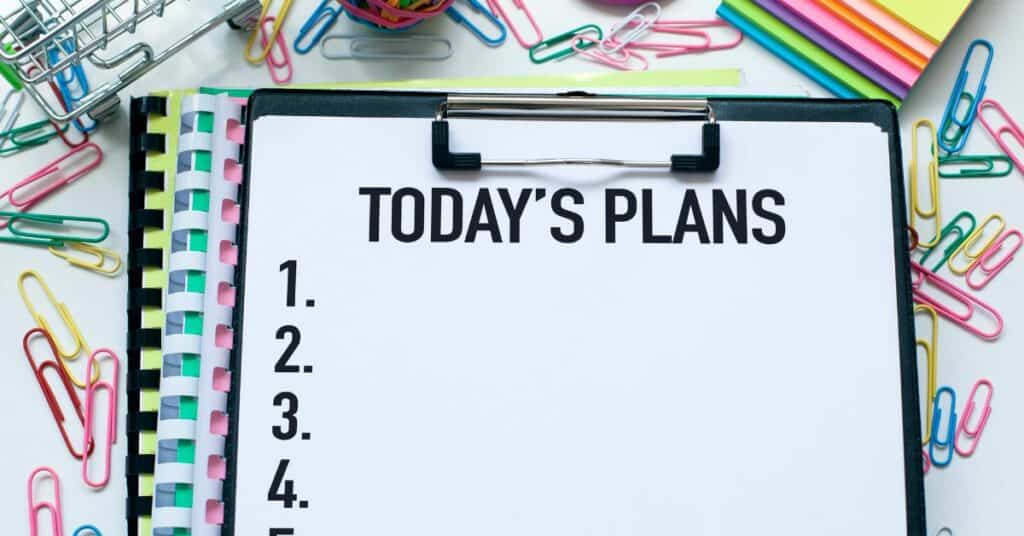 The first step in optimizing your day is by planning it out. This is often overlooked, but it can help save you a lot of time. You may be wondering that it takes extra time to do the planning, so how can it be saving time for you?? By spending some time to plan your day ahead, you will be able to keep your focus on task execution.
I experienced this myself firsthand. I do my morning routine every day. There were times when I had coaching calls in the morning and couldn't do my routine planning. As a result, I wasted more time and wasn't productive. Thus, you should spend three to five minutes planning ahead.
A study by Atlassian revealed that over 40% of work time is unproductive. However, creating a daily routine and organizing your day can significantly increase productivity.
You can do this either first thing in the morning before you start work like me or plan the night before. Take the time to write out a detailed to-do list of everything you need to do. Prioritize the most important tasks first and allocate enough time for each one.
This way, you will have a clear understanding of what needs to be done and will be able to manage your time accordingly. This will also give you a clear focus and direction for the day, and you will be less likely to get sidetracked. A good book to read more on this is Manage Your Day-to-Day: Build Your Routine, Find Your Focus, and Sharpen Your Creative Mind.
Read Related Post
Tip 2: Batch Similar Tasks
Another way to optimize your day is by grouping similar tasks together. This technique is commonly referred to as batching. By grouping similar tasks, you're able to focus on one type of task and complete it efficiently.
For example, if you need to send several emails, batch those tasks together. This way, you're not constantly switching between tasks, wasting time and losing your focus. According to Attentiv, the average employee spends 13 hours per week on emails alone. If email is the first thing you do every day, it's going to take up all of your time — time you're better off using elsewhere.
Another thing that you may want to practice patching is making phone calls. Instead of calling each person one by one, you can make a list of people that need to be called and schedule them all at once. This will save you time and energy in the long run.
The first step is identifying which tasks are similar. This could be based on the type of work involved, the skillet required, the time frame, or any other factor that makes sense for you. Once you have grouped your tasks, you can then prioritize them within each category and develop a plan of action for tackling them.
I used this to batch produce videos myself and found it to be much more productive than recording each video one by one. This is because I saved time in setting up for recording. You can read more about this in the blog post below.
Read Related Post
Tip 3: Use voice input instead of typing
One of the biggest advantages of using voice input is that it's much faster than typing. You can speak words and phrases much faster than you can type them, and you don't need to worry about typos or other mistakes. This can save you a lot of time, especially if you're working on a project that requires a lot of typing.
It's also important to note that voice input can help reduce the risk of repetitive strain injuries. Typing for long periods of time can be hard on your hands and wrists, but speaking can be much easier on your body. This can help you stay healthy and productive for longer periods of time.
If you're looking for ways to get more done in less time, consider using a voice recognition software to take advantage of this powerful technology. I use voice in to help with voice recognition as it is much more accurate (and much more powerful) than Google voice typing. In fact, I wrote this blog post using a combination of typing and voice input.
Read Related Post
Tip 4: Use text expander
Text expander is an incredibly powerful tool that can help you increase productivity and save time. It works by automatically replacing short, predefined abbreviations with longer, more complex pieces of text.
For example, you can set up a text expansion to replace "ty" with "thank you." This can save you from having to type out the same phrase many times. I use a free text expander called Magical for this purpose, and it has saved me a ton of time.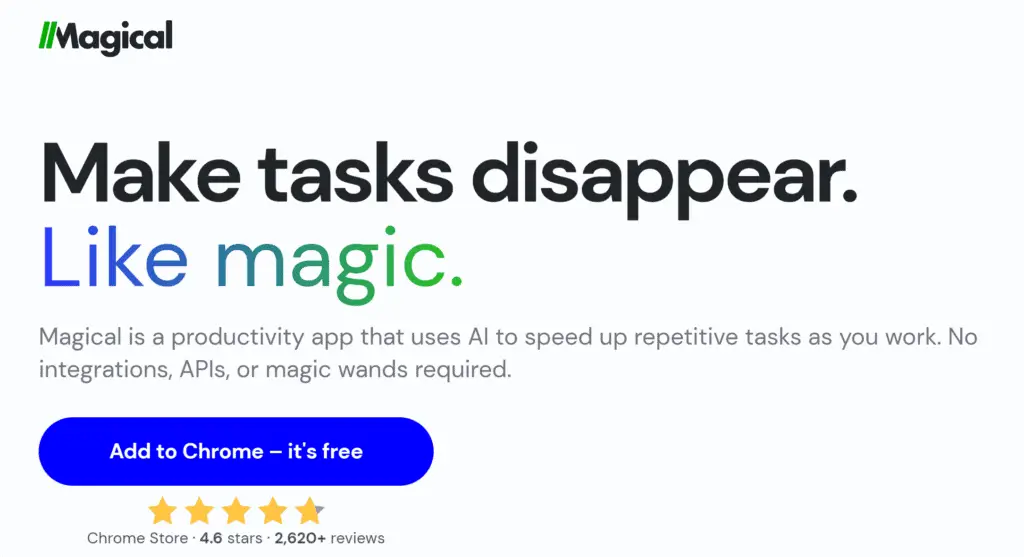 Using text expander is easy and straightforward. Here are the steps to get started:
1. Install text expander Magical on your Chrome Browser.
2. Create abbreviations for commonly used phrases. For example, "ty" for "thank you" or "pm" for "please message me."
3. Create text snippets that can be inserted into emails, documents, and more. For example, you can create a text snippet for a standard email signature.
4. Set up rules for when and where text expander will be used. For example, you can set it to trigger when you type a certain phrase or when you're in a certain application.
5. Start using text expander!
Using text expander can save you time and increase your productivity. Once you've set up your abbreviations and text snippets, it will become second nature, and you'll be able to type out emails and documents faster. Give it a try and see how much time you can save!
I use text expander to help me when I'm writing emails, blog posts and other content. It helps me save time by automatically inserting commonly used phrases into my text.
Tip 5: Take breaks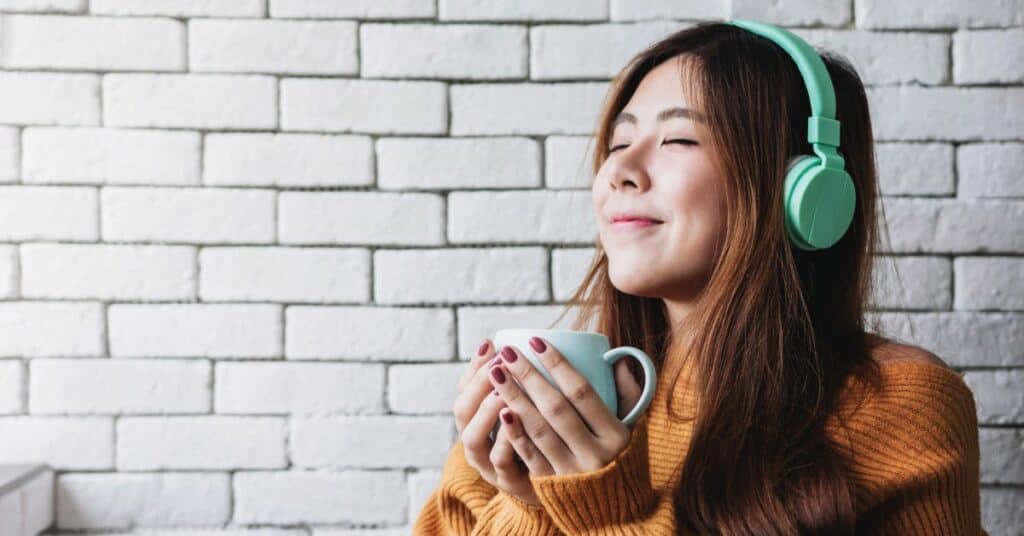 Taking regular breaks throughout the day is an important part of staying productive as it can significantly improve productivity and reduce stress levels. Numerous studies have shown that regular breaks and exercise leads to better long-term productivity.
Although it may seem counterintuitive, taking breaks can actually help optimize your day. It's thus important to give your mind and body a break from work to prevent burnout.
By taking breaks, you give your mind and body the chance to rest and recharge. This allows you to come back to your tasks with renewed focus and energy, improving your efficiency and overall quality of work. Without breaks, you may find yourself feeling overwhelmed and distracted, leading to decreased productivity and increased stress levels.
There are different types of breaks you can take throughout the day. Short 10-15 minute breaks can be taken every hour, allowing you to stretch your legs, grab a healthy snack, read a few pages of your favorite book or simply take a few deep breaths.
Taking longer lunch breaks can have positive effects on your well-being. It allows you to take a break from work, eat a healthy meal, and socialize with coworkers or friends. You can even use this time to pursue a hobby you enjoy.
When scheduling your day, consider incorporating time-blocking to allow for regular breaks. This technique involves breaking up your day into designated blocks of time, including time specifically set aside for breaks. This ensures that you are prioritizing self-care and giving yourself ample time to rest and recharge.
It's important to note that breaks should be taken away from your workspace to allow for mental and physical relaxation. Take a few minutes to step outside and breathe some fresh air, meditate, listen to calming tunes, or move your body to get your blood flowing and clear your thoughts.
In summary, taking breaks throughout the day is crucial for optimizing productivity and reducing stress levels. By incorporating different types of breaks and using time-blocking techniques, you can ensure that you are prioritizing self-care and allowing yourself the necessary time to rest and recharge.
Conclusion on Save Time and Optimize Your Day
Productivity is a key ingredient in entrepreneurial success. By implementing the tips mentioned above, you can focus on the things that matter most and become more productive. Remember to plan your day, group similar tasks together and take breaks to prevent burnout, and use technology such as voice input and text expander. With enough practice and discipline, you can develop a routine that maximizes your productivity and helps you achieve success in your business.