14 Ways to Make Money without Spending Money
Everyone knows it takes money to make money. You have an idea for a business venture or passion project, but you don't have the cash to get it off the ground. How can you start generating income without spending money?
Fortunately, there are lots of ways to make money without having to spend money. Making money requires creativity, persistence, and grit – no amount of cash will buy you success in any business venture. But with some hard work and the following 14 tips, you can generate income without spending money soon.
DISCLOSURE: Some of the links that I share in this article ARE my affiliate links. This means I may earn a commission, at no extra cost to you. In fact, sometimes you'll get a discount or free credits just FOR using my link. 🙂
Make Money without Spending Money
Find a service you can make out of your talents and start making money
Everyone has something they're good at, and you're no exception. Turn your skill into a money making service, like programming, content creation, design, or marketing. Whatever you can do, you can definitely make money off it.
Since the gig economy is growing at an incredible pace, you could give the market a test by freelancing some of your talents. You can start by offering your service for free to build a portfolio and word-of-mouth for your services, make connections, and generate leads for your business.
There are plenty of sites that connect clients with freelancers for various tasks, like Fiverr, Upwork and Freelancer. If you want to try this method, set clear expectations for what you're offering and how long your service will take.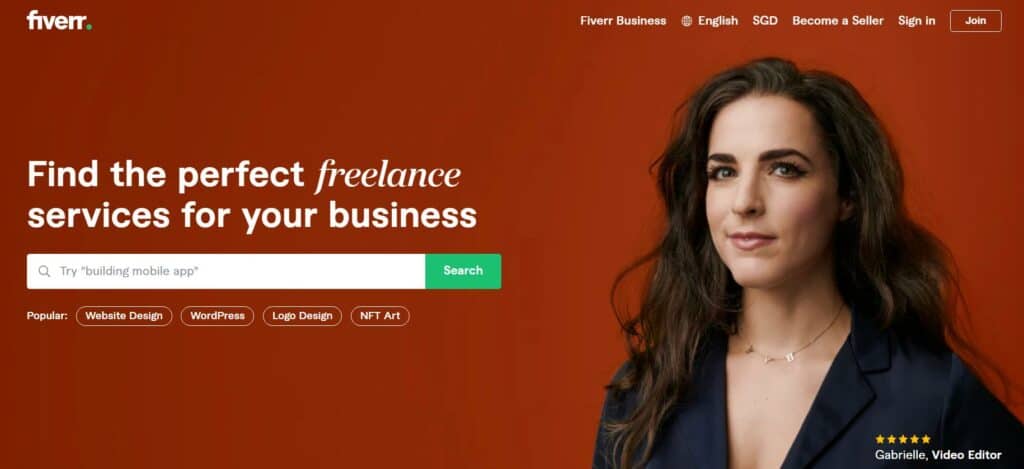 Be honest about your experience level and don't take on too many tasks at once. If you do, you will spread yourself too thin and not be able to deliver high-quality results.
Once you've found a project you like, communicate with your client regularly, show them progress, and finish the project on time. You don't want to lose that first client, and you'll likely have more clients after that.
Freelance Writing
Because there are so many websites and blogs that post new content every single day, there is a huge need for writers who can create that content. Approximately 57 million freelancers are working in the U.S. alone, a number estimated to reach 87 million by 2027, according to a report by Freelancers Union and Upwork.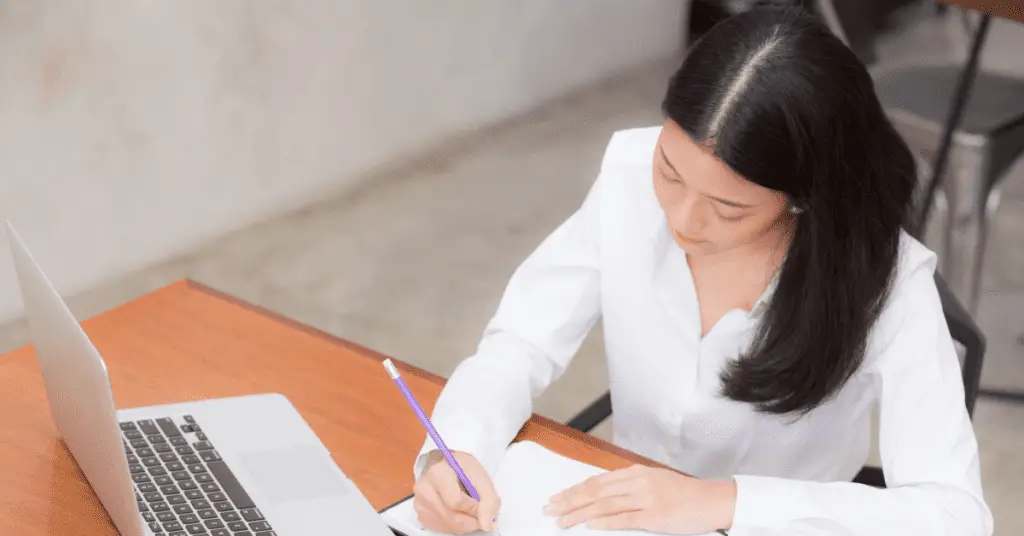 Thus, freelance writing is a great way to make money without spending money. There are a lot of websites that are willing to pay a few cents per word for articles. There are also websites that will pay you to write guest posts for their websites. While working a flexible job from home or while traveling, some freelance writers make six figures annually.
Depending on the client, freelance writers can make money by charging fixed rates (e.g. $100 per article) or by doing project work (e.g., after completing a project for writing an entire book) and the hourly fees based on the number of hours worked that week.
Once you've made a few bucks, try to get your work published on high-quality websites to build your reputation as a writer. You can build a freelance writing career, but it's important to network and make connections to get your foot in the door. Apart from freelance writing, you could also provide writing-related services as an editor, or proofreader.
Provide a package of services that you can sell
Have you ever come across a pamphlet with a wide range of interesting services offered by a company? It might be a good idea for you to combine different related services, sell them as one package and provide one-stop services.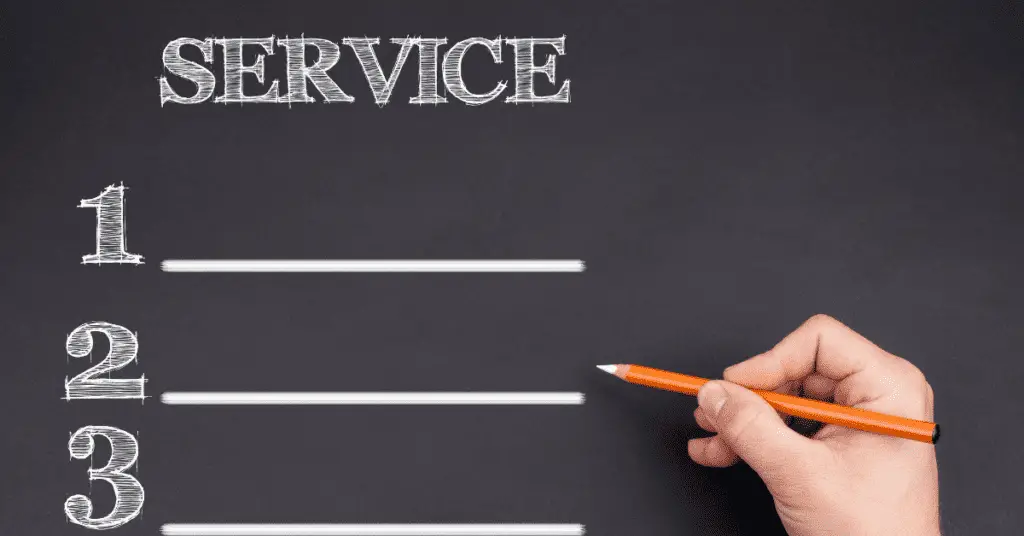 The trick to do this is to think through the whole process from the customers'point of view. What are some value-adding services, or they will need from start to finish that you can provide without many additional efforts?
Let's say you're a good writer. You can offer a range of services, such as writing articles, editing content, proofreading websites, and creating resumes. You can make huge amounts of money this way. The internet is a great resource for promoting your services.
Write and submit guest posts
Writing guest posts for websites is a great way to make money without spending money. The only investment you'll need to make is your time. The idea is that you write an article for another website, and then you submit it to other websites for a fee.
While this is a great method for making money without spending money, it takes a lot of time and effort. You need to find an interested website willing to pay you for a guest post and also put in the work to create a high-quality article.
Take Surveys or take part in focus groups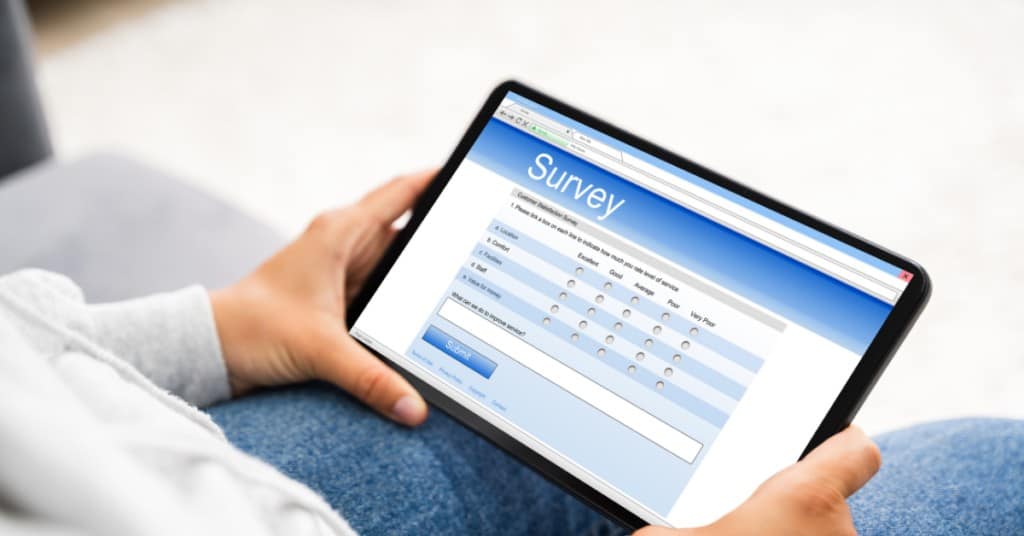 Taking surveys or participating in focus groups can be a quick way to make some extra cash, but it's not a consistent source of income. There are a few survey sites that you can use to make a little money here and there and monetize your free time, like Swagbucks and Survey Junkie. To join Survey Junkie, you must be at least 13 years old.
Taking surveys is a great way to make money without spending money, but it's important to note that they don't pay well. You can expect to make a few dollars per hour, but it can add up if you give it enough time. Be sure to look for legitimate survey sites that pay and avoid any that ask for your personal information.
Take advantage of free services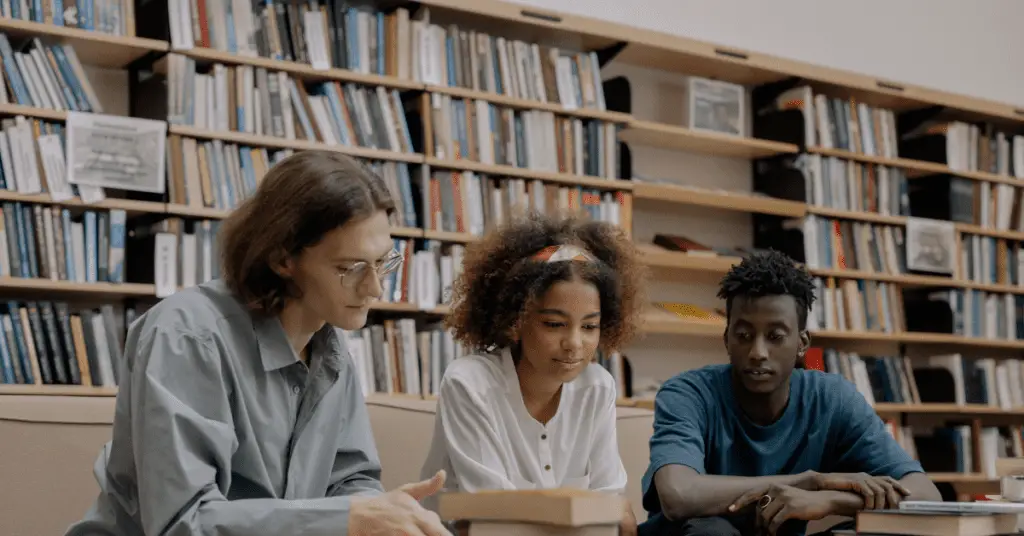 You can take advantage of your public library's resources, look into bartering with other small business owners, and make use of the free Wi-Fi at your local café.
Using your public library's resources can help you save money on textbooks and supplies. Bartering isn't common, but it's a great way to make money without spending money. If you have a skill that another person needs, you can barter that skill for something you need.
Leverage on free trials
Many companies offer free trials of their products or services. If you cancel before the trial period is up, you will not be charged. For example: You get a free trial of Shopify for 14 days. So if you can generate some sales during the trial period, the trial would be worthwhile. If you cancel before the trial ends, you will not be billed for the subscription.

Some companies even offer a free tier of their product or service if you sign up for their mailing list. This means that you will always have the opportunity to try their product or service before you decide to buy it. For example, AI writers such as Outranking offer a free trial with low limits.
Sell Your Things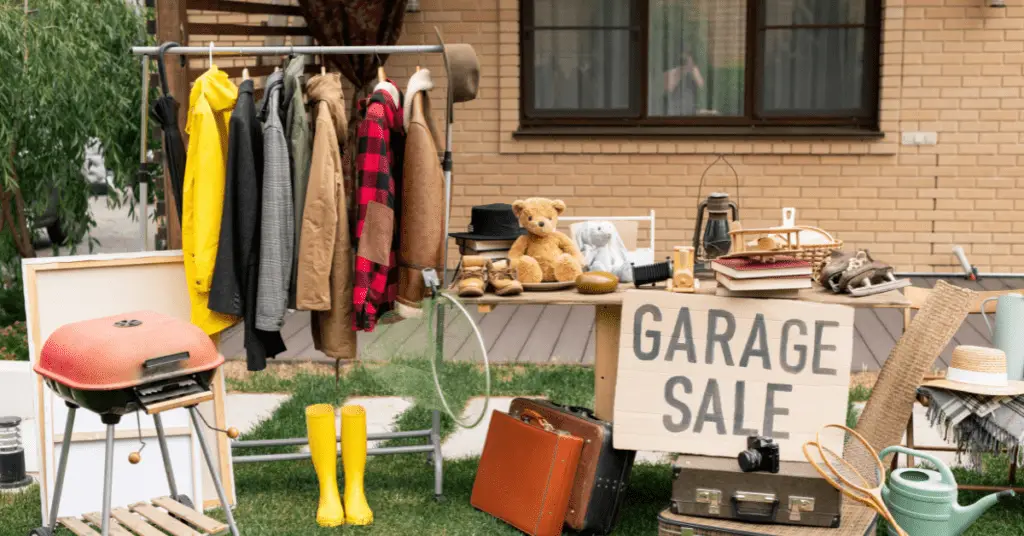 Selling your things you no longer need can be a quick way to make money without spending money. Something that you don't need maybe useful for others, so this is also a great way to breathe another lease of life to your unwanted stuff. This is also a great way to declutter your home and make some extra cash at the same time.
Take a look at your basement or storage units and list anything that could be sold. You could hold a garage sale, listing items on online marketplaces like Craigslist or eBay, or consignment shops. You can even use apps like OfferUp as an alternative to Craigslist.
Selling your things can be a great way to make money without spending money, but you do have to be careful. Be sure that you are selling your items for a fair price and that you are safe when meeting with buyers.
You can also sell handmade items, such as jewelry, paintings, or pottery. This is a great way to use your creativity to make some extra money.
Earn Money Becoming a Tester
Becoming a beta tester for software and hardware is a great way to make money without having to spend money. Companies are always looking for people to test their new products and software. You can apply to test products by visiting websites like UserTesting.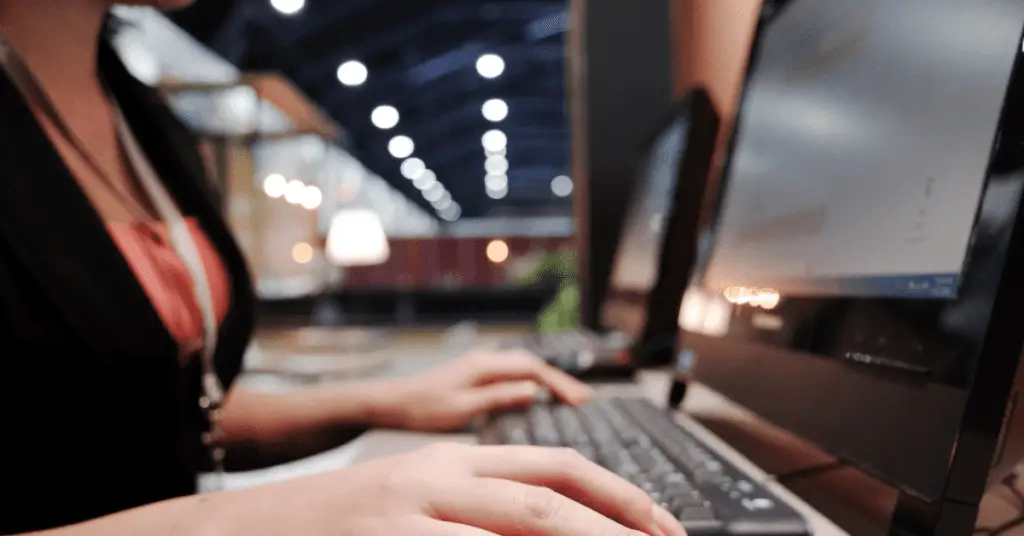 Hourly jobs paying $10-15 per hour for beta testers of mobile apps and games are in high demand, while full-time game testers make an average of $50,000 per year.
Becoming a beta tester is a great way to make money without spending money, but it can be difficult to get started. You have to know what you're doing to be selected by companies. It's important to know what you're testing and be able to communicate your feedback effectively.
Become an expert and teach what you know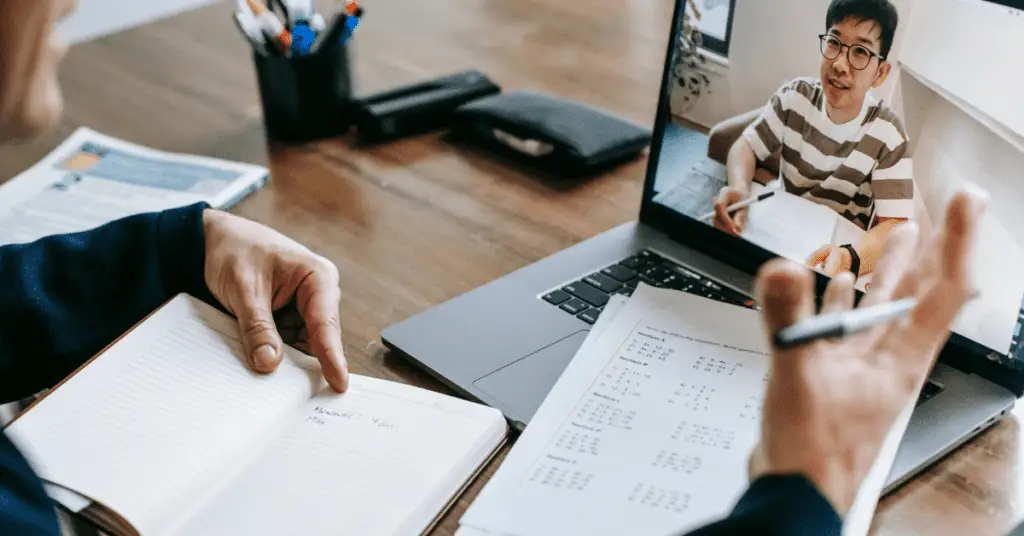 Becoming an expert in something and teaching others the skills that you know can be challenging, but it's a great way to make money online. You need to figure out what you can teach and then find people who would pay to learn it.
If you don't have any experience, you can research topics that are in demand and teach others what you know. You may even find teaching enjoyable and lucrative!
Your clients are the ones who are really interested in the topic. So, stirring up their interest first is what's most important. You can do this by creating a course that speaks to their pain points and offers free practical information they can use right away.
If you have experience in a field, you can also create your own course portal using Teachable and charge for access to premium content. You can also sell your course on websites like Udemy or Skillshare. On these sites, teachers can charge their own rates.
Do odd jobs for people in your neighborhood
There are plenty of people who need help with these tasks, and they're willing to pay well. For example, offer to babysit, house sit, dog walk, watch someone's pets while they are on vacation or run errands for someone unable to do so themselves. If you have extra time, these are great gigs.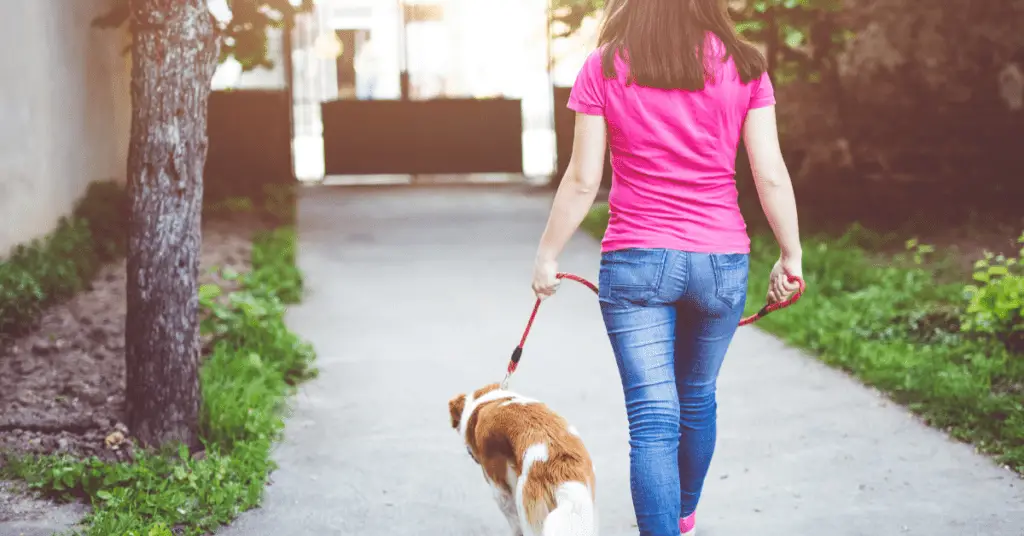 If you have a knack for yard work, offer to mow lawns or trim hedges. If you're handy with a paintbrush, offer to help with painting projects. Chances are, you'll be able to find plenty of people who are happy to pay you for your services.
Consider creating a pamphlet advertising these services. Place it on local billboards or distribute it in your neighborhood. Remember to include a phone number for your lawn care and landscaping business, if you have one!
Word of mouth marketing is a great way to spread the word about your brand. By doing a good job, your clients and their friends will probably recommend you to others. If you are willing to put in the work, you can easily make extra money without spending any money.
Rent out a room in your house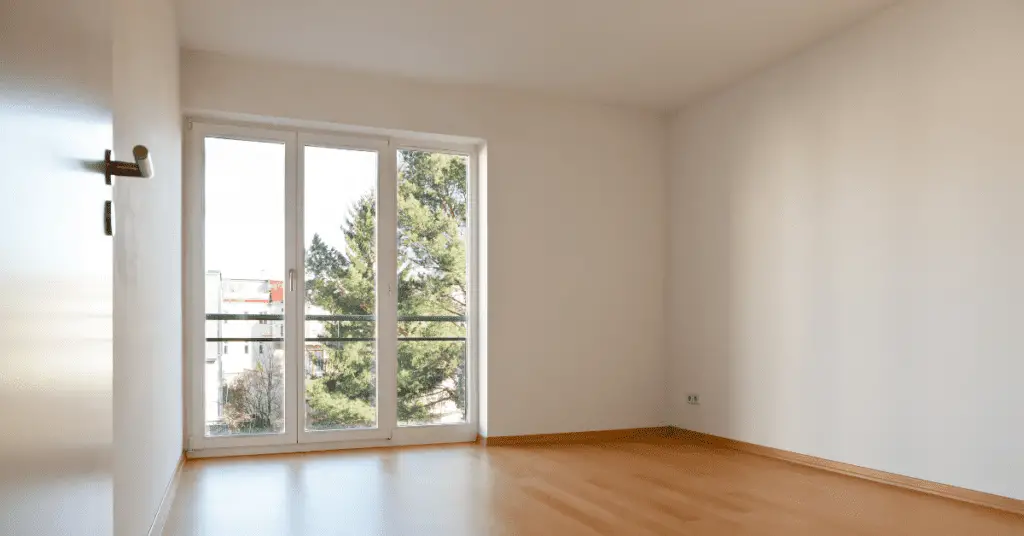 When compared to other options, renting out a room is a considerably easier and more stable way to generate extra income every month. You can either rent out a room to a long-term tenant or you can rent it out on a short-term basis, such as to travelers. If you have an extra room or two, this can be a great way to make some extra money.
You will need to make sure that the room is clean and that you have all the necessary amenities for your tenants.
Networking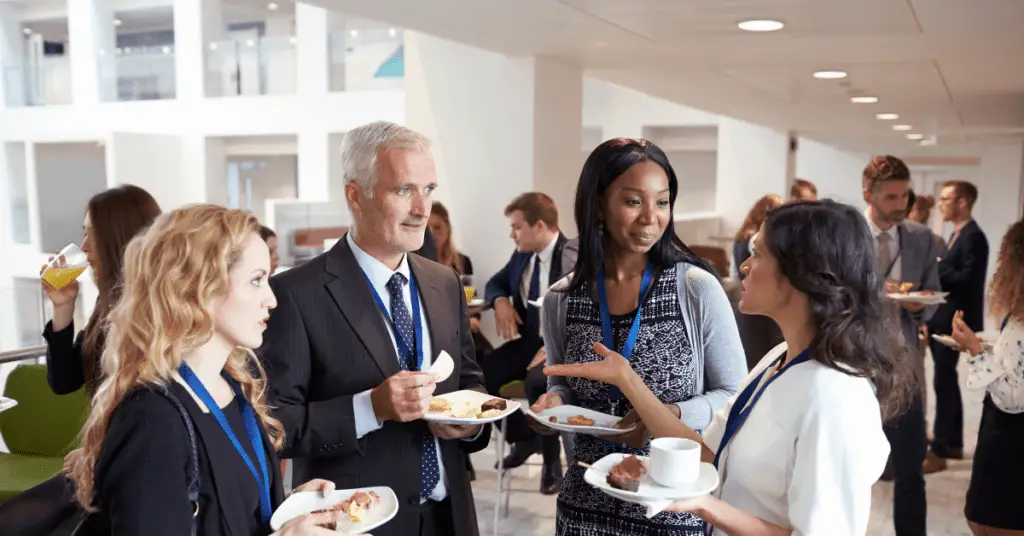 Networking is the best way to make money without spending money, as it is a one-time investment that will pay dividends for years to come. Networking at conferences or exhibitions, through online communities, and at events can help you find partners, clients, employees, leads, and even investors for your business.
When you network, you are making connections that can help you in the future. It's not a quick fix, but it can provide a long-term solution to your cash flow problem.
Networking is one of the most important skills for any entrepreneur. The more people you know, the more opportunities you have to grow your business. Make networking a daily habit, and you'll never be out of cash again.
Join an incubator program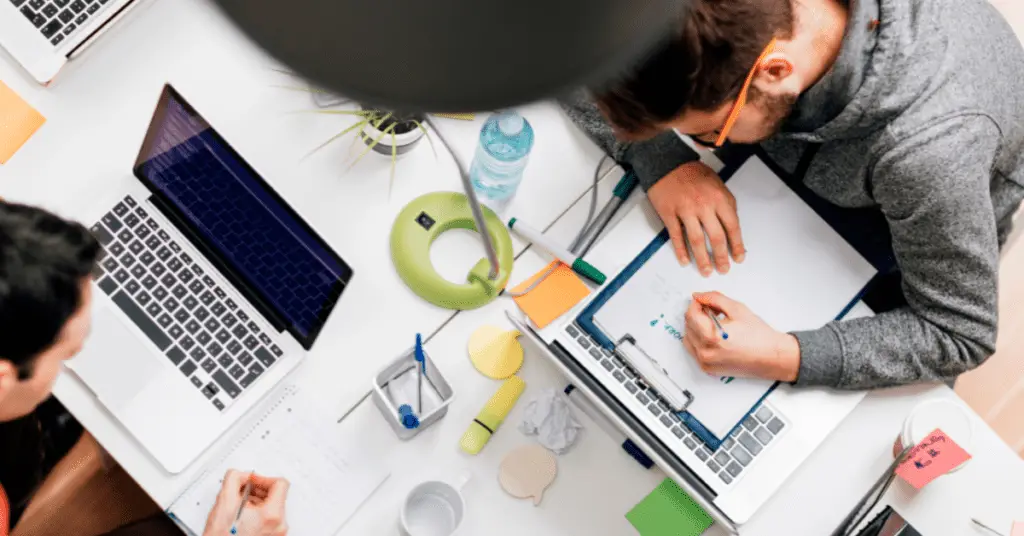 An incubator program is essentially a structured mentorship program. There are several incubator programs that help you launch a business or work on a passion project with no upfront costs. You provide a small amount of collateral, and they give you a small loan that you pay back over the duration of the program. If you default, they keep your collateral.
An incubator program can be a great way to get a business off the ground without having to spend money. Be sure to research the incubators in your area, and be sure to read the fine print on their contract.
Conclusion
You can make extra money without spending any money by utilizing your time, talents, and resources to create income-generating opportunities. From starting a blog to taking on odd jobs, there are several ways to make extra money spending no money.
By being creative and resourceful, you can find ways to make extra money that suit your unique skills and situation. After reading this blog, stop thinking and over-analyzing things and start making money today!