Starting Online Business For Free – Introducing 5 Ways To Get Started
Have you been thinking about starting online business for free or little money but not sure whether it is possible or where to start? Then this is for you.
My Own Journey
I was once like you 6 years ago where I had no experience in business and not knowing where to start. I had been an employee all my life up till that point. But since my husband lost his job, I had wanted to help him so badly that I had to start somewhere.
So I searched for information and ways everywhere and just started my first business on a local e-commerce website selling physical products. However, I would say I did not do well as I did not know how.
I then purchased a great online course which taught me how to do it correctly and started making money. (If you like to read more about that part of my story, you can read it here: Good Ways to Make Money Online – The Course that Got Me Started)
The rest as they said is history. Little did I know back then that there are ways to start online business for free.
After these years of online marketing experience, however, I learned that there are ways that you can start an online business for free or little money, so I will share with you what these are here. Hopefully, this will be helpful in getting you started, especially in this COVID-19 times when life is difficult but online businesses are thriving.
Let's start by first looking into the pros and cons of starting an online business.
The Advantages of an Online Business
You don't need a lot of start-up capital like a traditional brick and mortar business. You can start making money online with just a computer and internet connection.
You can work from anywhere with your own schedule as they say "own time own target".
You do not need a lot of experience in business and marketing, as there is plenty of information available online for you to learn.
You also do not know a lot of technical knowledge as there are many tools available (and many of them are free) to help you do what you want to do.
As you can see, the only thing that really makes the difference is you. You need to have the will and determination to learn and make it.
All this is possible now with the Internet. So do you have what it takes? If you do, read on…
The Disadvantages of an Online Business
Of course, like all things, there is also the flip side of the coin and the other side of the story. Precisely because information is so readily available and easily accessible to anyone with a computer, online businesses have low entry barrier.
Therefore, be prepared to face a lot of competitions from many other motivated individuals like you who would also want to have a piece of this online business pie.
5 Great Ways to Start For Free or Little Money 
1. Dropshipping
Dropshipping is an online retail fulfillment method where a store doesn't keep the products it sells in stock.
When a store sells a product, it purchases the item from a third party supplier and has it shipped directly to the customer. Therefore, the seller doesn't have to handle the product directly.
Since you only pay the supplier when there is an actual order from the customer and the customer pays for his order upfront. You can use the money from the customer to pay for the order and earn the difference.
In this case, you just need to set up an online store on a website and you are in business already. Therefore, the start-up costs are minimal.
You can either use ecommerce store softwares such as Shopify or you can also set up a WordPress site with Alidropship plugin to do this.
2. Affiliate Marketing
According to Big Commerce, Affiliate Marketing is "the process by which an affiliate earns a commission for marketing another person's or company's products. The affiliate simply searches for a product they enjoy, then promotes that product and earns a piece of the profit from each sale they make."
Similar to Dropshipping, you just need to set up a blog on sites such as WordPress.com which provides free plan. You just need to buy a domain name for your site which costs as little as USD$8.88 annually (the actual rate depends on the domain name) on the best value domain provider Namecheap and you are on your way to start your own affiliate marketing business.
You can then write articles and build in your promotional links (or affiliate links) in the content. You can do this to promote any types of products such as physical products or information products (such as e-books, software or courses).
Alternatively, you can also do affiliate marketing through sending emails to people if you have a list of contacts who may be interested in the products. You may even start your own YouTube channel to upload videos to promote affiliate offers.
And if you have a bit more money, you can even run Facebook ads or Google Ads to bring more traffic to your website. An excellent program which I have joined to get a good foundation in Affiliate Marketing is Wealthy Affiliate. It has a very comprehensive suite of training for people who are getting started to very advanced level.
3. Blogging
Another way to start an online business for free is through blogging. Blogging refers to writing, photography, and other media that's self-published online. You can choose to do this if you have the interest or expertise in a subject.
You can start a blog on WordPress or Blogger totally free. Alternatively, you may purchase hosting service from hosting provider such SiteGround to host your own WordPress blog. I am recommending SiteGround here as they provide excellent customer service, which is very helpful when you set up your own WordPress blog.
I would recommend that you host your own blog since free blogging sites have certain restrictions such as you cannot make money through advertising.
You can then buy a domain for your blog and then you are in business. Apart from building links through affiliate marketing, you can also advertise on your own hosted WordPress Blog through placing banner ads with Google Adsense ads. Simply place the code on your website and when visitors click on the ads you will get paid.
For blogging, you would want to regularly post content that will be useful and interesting to your target audience so they will keep coming back.
Once you do that, search engines such as Google will start ranking your site and you will get more traffic.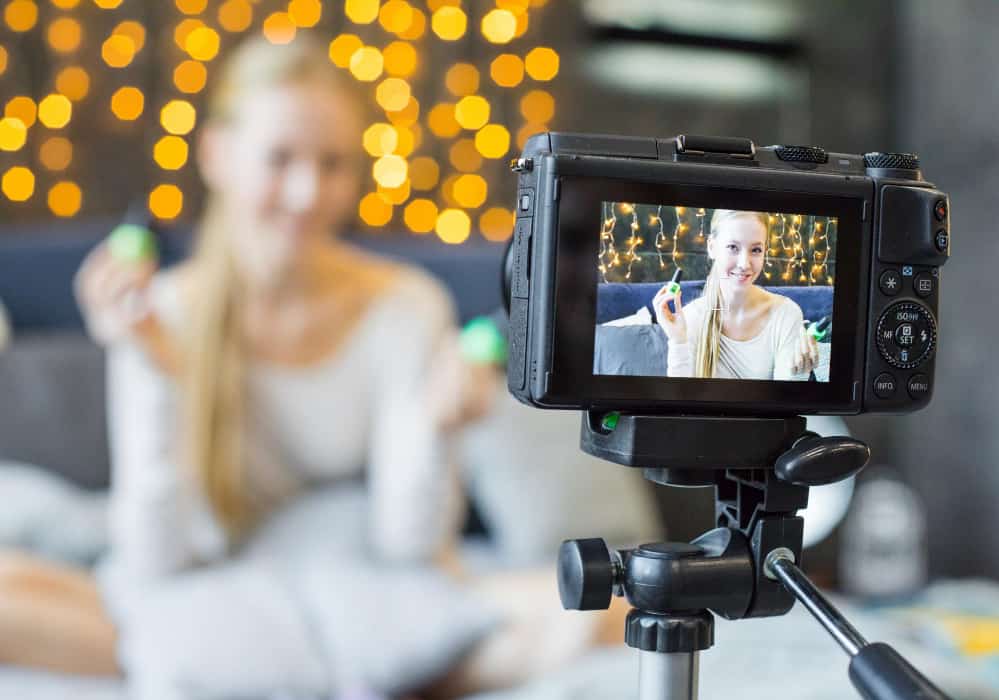 4. Start Your Own YouTube Channel
According to Pew Research Center survey conducted from January to February 2019, over 1 billion hours were watched on YouTube per day.
Therefore, you can start your online business through starting your own YouTube Channel for free and use YouTube's reach to gain a following.
You can then create useful and interesting content that people would want to watch by using your mobile phone camera. For example, you can make videos providing helpful tips or "how to" videos for products and services. This can work in many niches.
You would need to enable monetization on your YouTube Channel settings before you start uploading your videos. After that, you can then start uploading videos regularly and make money with Google AdSense ads with your videos.
When viewers click on those ads, you would get paid. The more you upload, the more YouTube will promote.
And if you are camera shy, you don't even have to appear on the camera yourself. Some people use certain animation software to produce blackboard explainer videos or cartoon animation videos. To the viewers it doesn't really matter as long as the content is valuable and interesting.
A tip for you is to learn from the Top YouTubers in your niche. How do they do their title, thumbnail and also the flow of their videos and their style of presentation.
Another tip is don't forget to also look at the comments below their videos as that will show you the engagement the videos produced and what the audience finds interesting.
5. Selling Information Products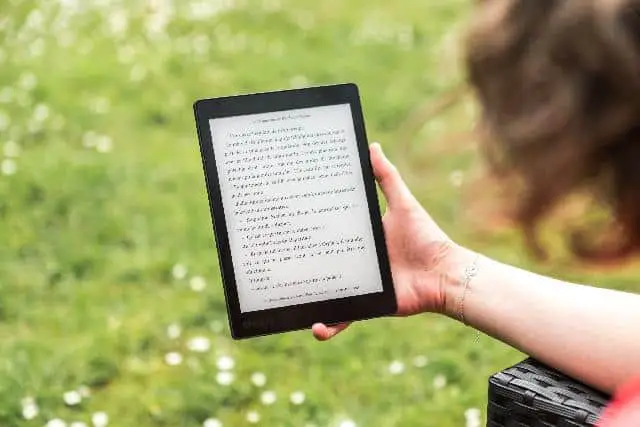 As mentioned earlier, information products refer to digital products such as e-books, software or online courses. Traditionally when people think about online businesses, they think of online retail websites such as Amazon or Walmart which mainly sell physical products.
However, information products can be very profitable since you only need to produce once and can sell many times with infinite profit potential. Therefore, it is one of the easiest and quickest ways to make money.
Once you have produced your own information products, you can then put them up on your website for sale. Your customer can then purchase your products and download them. All this can be done automatically with a proper set-up on your website.
In fact, you don't even have to produce the content yourself as you can also hire ghostwriters to write your content for you if you have money to spare.
If not, you can start by writing yourself and then once you start making money, you can reinvest the money to hire a writer so you can produce more and faster.
(For more information on getting started in the Information Products business, please check out my other blog article: 23 tips for starting an information business)
How to Get Started?
By now you may have a rough idea on what kind of online business you can start with little or no money. But which one should you go into and what niche should you go into?
My suggestion would be to first take stock of your education and experience. Determine your passion and interest to see what you can or would like to contribute and go into.
Except for the first one, the rest of the four online business models I shared earlier require some kind of content production so it may be easier for you to start with something you are already familiar with or have an interest in.
However, do not be discouraged if you cannot think of anything straight away as sometimes we encounter mental blocks when pressed for an answer immediately.
A Useful Exercise to Uncover Your Niche
You can do the following exercise to uncover the potential topics or areas you can go into. I learned it from a class I attended previously and found it very useful and simplify the process for me:
1. Start by writing 5 keywords of what you like to do. For example, I enjoy reading, singing, eating, learning and self-improvement.
2. Give a rating of 1 to 10 to each of the 5 keywords you listed about for how much you love it? (This would reveal your passion for the item)
3. Then give a rating of 1 to 10 to each of them on how good at it are you? (This would reveal your ability for the item)
4. Give a rating of 1 to 10 on how much you think the world needs it and would pay you for? (This would reveal the Value for the item)
5. Sum off score of each of the 5 keywords.6. You can also mix and match the different items to see what you can come up with. e.g. self-improvement through singing.
In Conclusion
This might actually disappoint you. The fact is, there is no truly free business as you either have to pay with your money or your time.
If you have little or no money to start up the business, then you can start with what you have and spend a little more time to build up the business.
And once you start making some money, reinvest part or all of the money into your business (such as tools or people to help you) and yourself (in the form of education) so you may scale up your business much faster.
I hope the above exercise is helpful for you to gain some clarity which niche you can go into. I also hope this blog article helps you in your journey to start an online business. If it does, OR if there's something we can do to make it MORE helpful, please leave a comment below! I'd love to hear your feedback.
Download – Below are some additional resource that you may find useful
Best Apps & Extensions For Entrepreneurs: This is a list of best tools that I have discovered along the way on my own journey to online businesses, which you may also find useful as you embark on your own journey.