What is the Best Social Media Platform for Business and How to Choose the Right One?
When it comes to social media marketing, there's no one-size-fits-all solution. Different platforms offer different features, and each one is best suited for different types of businesses. So what is the best social media platform for business, and how do you decide which one is right for you? This article will help you choose the best social media platform for your business so that you can maximize your visibility online. 
DISCLOSURE: Some of the links that I share in this article ARE my affiliate links. This means I may earn a commission, at no extra cost to you. In fact, sometimes you'll get a discount or free credits just FOR using my link. 🙂
What is the Best Social Media Platform for Business? 
When it comes to what is the best social media platform for business, it depends on what type of business you have and what your unique needs and goals are. It also depends on who your target audience is and what type of content you want to share.
So before we dive into what the best social media platform for business is, let's first take a look at some of the most popular platforms and what they have to offer: 
Popular Social Media Platforms
Facebook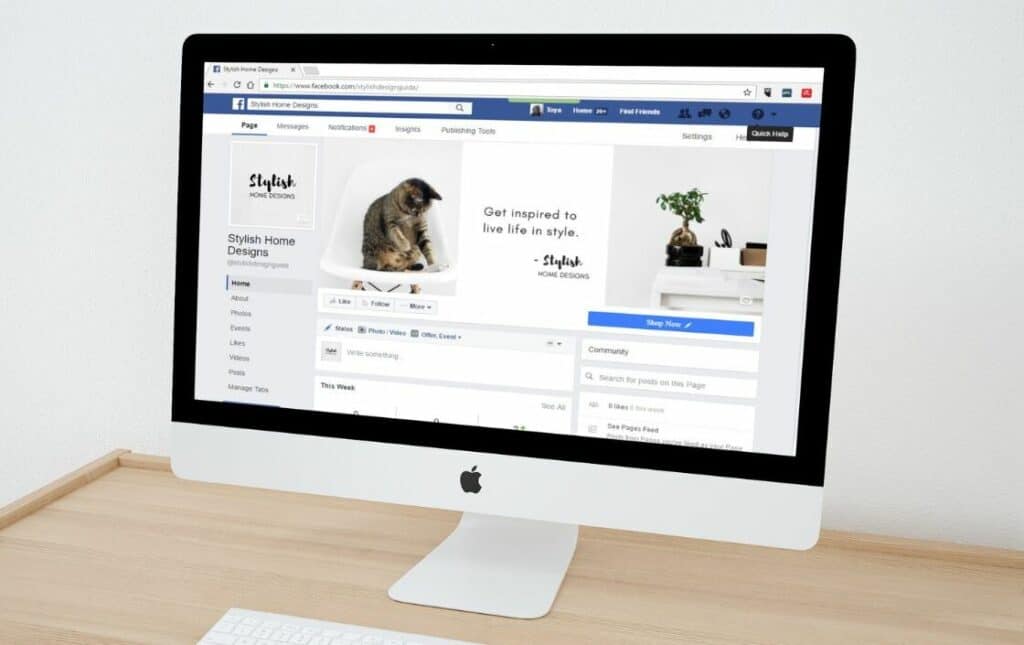 It's not hard to see why Facebook is still the most popular social networking site in the world with users and reach. With roughly 2.96 billion monthly active as of Oct 2022 according to Statista, it's a great way to reach a broad audience.
Facebook also ranks as one of the top local business directory platforms, with close to 60% of Facebook users visiting a local business Page at least once a week. Promoting your Facebook business page and utilizing its features is a great way to build relationships, keep customers updated, and connect with your local community.
It's also perfect if you want to engage with people all over the world and build relationships with potential customers and tap into new leads. It's also great for building relationships with customers who already know about your brand or product and may just need a reminder or two about why they should buy from you.
Its ease of use makes it ideal for entrepreneurs who are getting started with online marketing. Additionally, Facebook advertising allows you to target potential customers based on their interests, age group, location, etc., making it easier for you to reach your ideal customer base. 
Instagram
Instagram is one of the fastest-growing platforms for businesses trying to reach new audiences. It is an image-based platform that has exploded in popularity over the past few years and now boasts roughly one billion monthly active users.
If your business involves visuals or stories about your product or service—like fashion or food—or if you're looking to build a personal brand, then Instagram could be ideal for your company.
Its visually-driven format makes it perfect for showcasing products or services via photos and videos, as well as creating engaging stories that help deepen relationships with current customers while also getting noticed by new ones.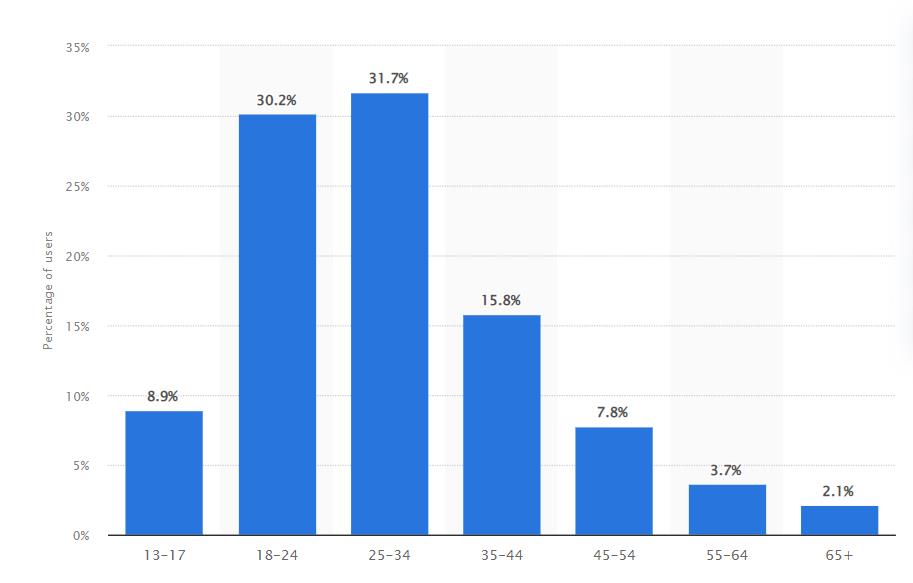 Remember that this platform requires more time and effort to maintain than other networks since it's all about creating unique content and engaging with followers regularly. 
Additionally, you can also leverage this platform as an advertising tool by using sponsored posts or ads. It enables businesses to use targeted ads that are tailored specifically to different users' interests just like Facebook.  
Twitter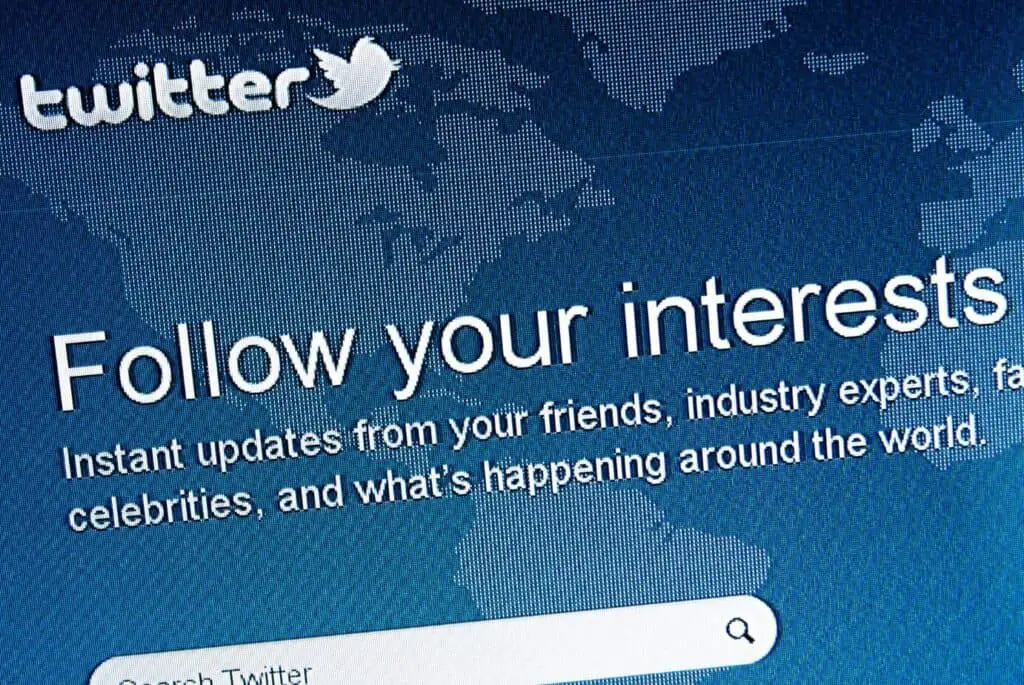 Twitter might not have the same user base as Facebook or Instagram, but its fast-paced nature makes it a great tool for staying up-to-date on trends and news in your industry. It's also great for interacting directly with people who follow you in real-time—a key component for building relationships with potential customers.
Thus, Twitter is great if you have timely content that needs to be shared quickly and often. It's also an excellent choice if you need to respond quickly to customer questions or complaints.
Plus, Twitter Ads allow businesses to target specific audiences and create campaigns around topics related to their industry or niche market. But keep in mind that this platform isn't as user-friendly as others, so make sure you have someone on your team who knows how to navigate Twitter before diving in head first!  
LinkedIn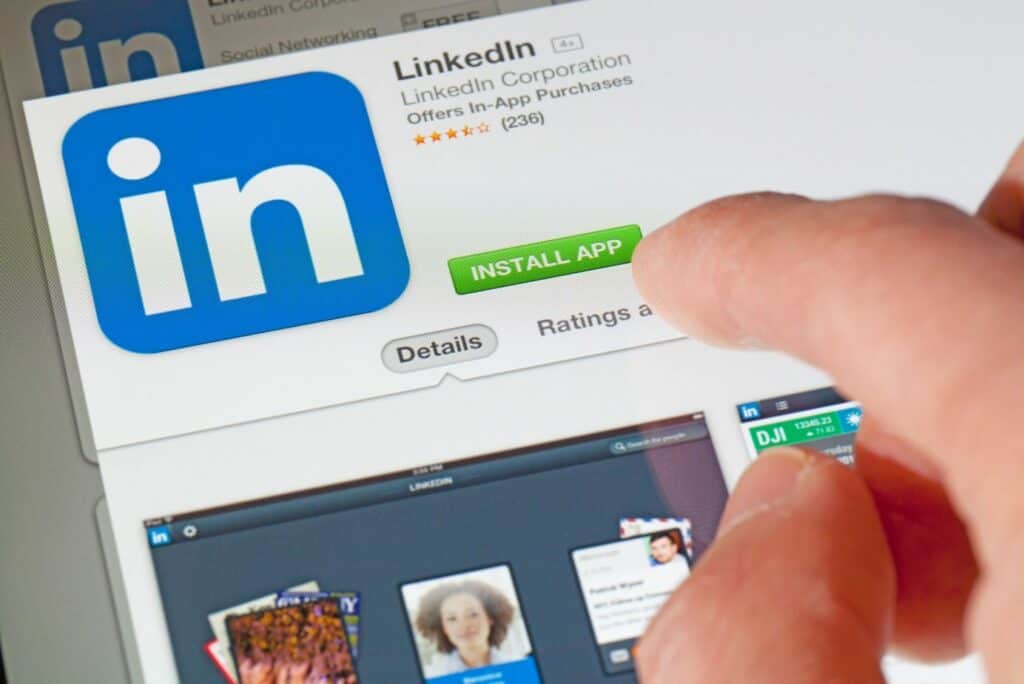 LinkedIn has become an increasingly popular platform for businesses looking to build professional relationships with other like-minded entrepreneurs and professionals in their field. With more than 875 million members worldwide, LinkedIn provides businesses with an opportunity to network with potential partners as well as find qualified candidates for job openings within their company.
Since this platform emphasizes professional networking more than other platforms do, it may not be the best choice if your target audience isn't made up of professionals or executives. 
Its sponsored content feature enables businesses to create ads specifically tailored towards professionals within their target industry or niche market. 
YouTube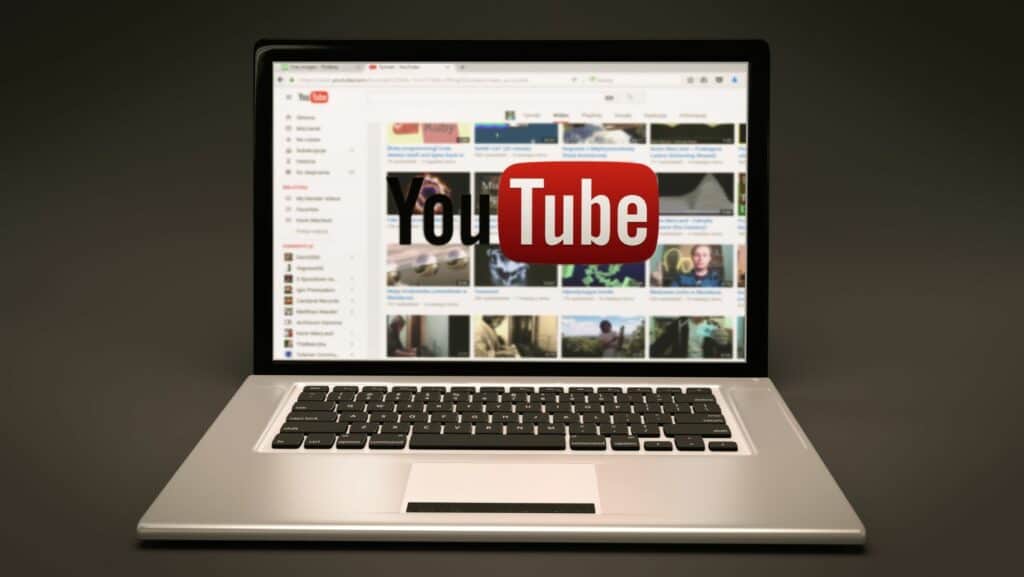 YouTube is a powerful video-sharing platform that can help you reach, engage and build trust with potential customers through educational videos or tutorials about your product or service.
It's also a great way to show off customer reviews or highlight success stories from current customers who have had success with your products/services. 
With more than 2.6 billion active users as of 2023, YouTube offers a huge audience that can be tapped into for marketing purposes. Additionally, YouTube videos often appear in Google search results, which can help improve a business's website's SEO.
Furthermore, YouTube is an ideal platform for brands looking to feature products in visually-appealing ways. Plus, YouTube Shorts offers a short-form video feed—a format that consumers find 2.5 times more engaging than long-form. Finally, YouTube is a great platform to drive traffic to your website by including a link in your videos.
With its huge audience and myriad of features, YouTube is a great place to start for any business looking to leverage the power of video marketing.
WhatsApp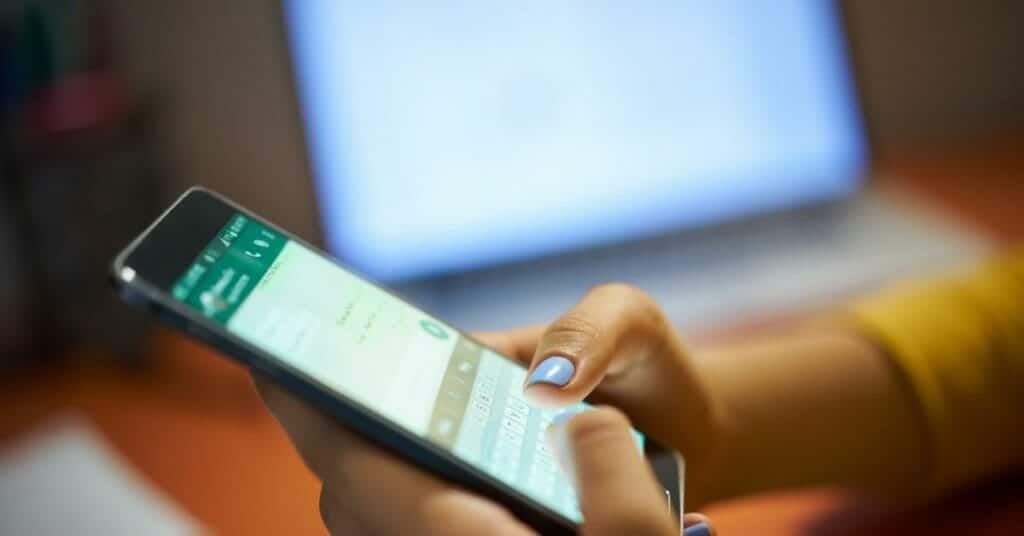 WhatsApp is one of the best social media platforms for business because of its broad user base, powerful features, and secure environment. With over 2 billion monthly active users, WhatsApp is the world's top social media platform for messaging, allowing businesses to reach a massive audience.
Moreover, standout features like conversational commerce, business profiles, quick replies, labels, and automated messages make it an indispensable tool for customer service and marketing.
Whatsapp is also well known for its enhanced privacy features, including end-to-end encryption, ensuring that only the sender and receiver can read their own messages. This makes it an ideal platform for businesses looking to send confidential customer data or sensitive documents securely.
Finally, the WhatsApp Business app and API allow businesses to access message statistics and AI chatbots to manage their customer service. All these features make WhatsApp an ideal platform for businesses looking to establish a presence on social media.
Did you know that you can make it easier to do WhatsApp marketing with WA Web Plus? Check out the blog post below to find out more:
Related Post
Google My Business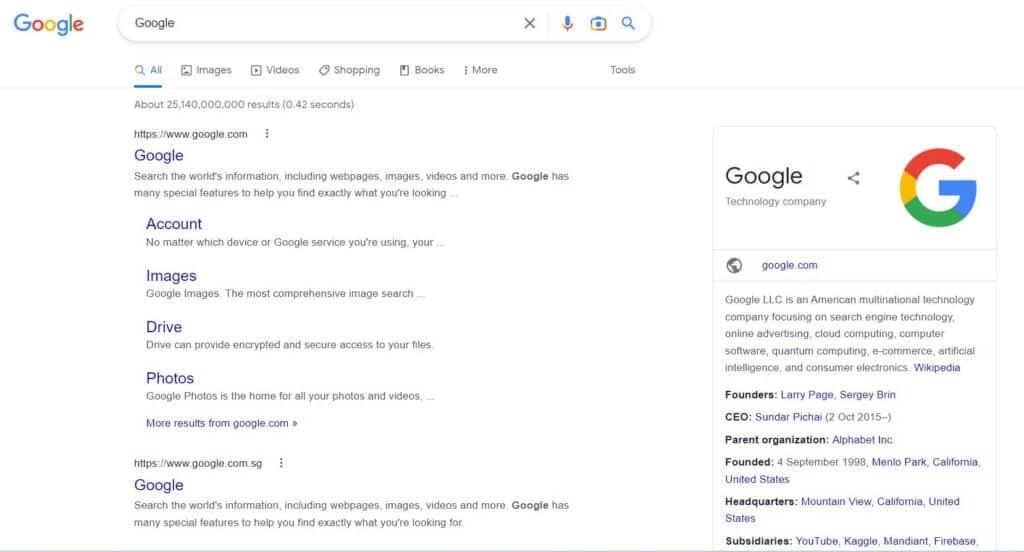 Google My Business is an important platform for businesses to use, as reviews play a key role in the buyer journey. With over 50% of consumers likely to check Google reviews to research a business, it is important to maintain a strong online reputation.
Google Business Profiles are free business listings on Google when someone searches for your business, and allow you to promote your business on Google Search, Google Maps, and Google Shopping.
With an ability to track feedback directly in Google My Business and update your business information as it changes, it is a powerful tool for businesses to easily connect with potential customers and provide them with all the information they need. Thus, Google My Business ranks as one of the best social media platforms for businesses.
Pinterest
Pinterest is an excellent platform for businesses due to its vast user base and its ability to drive traffic and sales. With 445 million monthly active users worldwide as of the third quarter of 2022, it is one of the largest social media platforms, and its user base skews heavily towards women, making it ideal for businesses targeting female customers.
Pinterest is a great option if you have visuals that make sense for this platform (think recipes, fashion, craft ideas, etc.). You can use it as an advertising tool by creating boards related to topics related to your product/service where users can follow along and get inspired by thematic content from around the web that relates back to what they're searching for on Pinterest. 
Pinterest's Buy Button feature allows users to buy products directly from the platform, making it easier for businesses to sell products on the platform. Furthermore, Pinterest is a great platform to keep tabs on current trends and target niche audiences, and businesses can use the platform to create visually appealing content to engage users and boost brand awareness.
Lastly, 97% of the top Pinterest searches are unbranded, making it an ideal platform for businesses to market their products or services.
Snapchat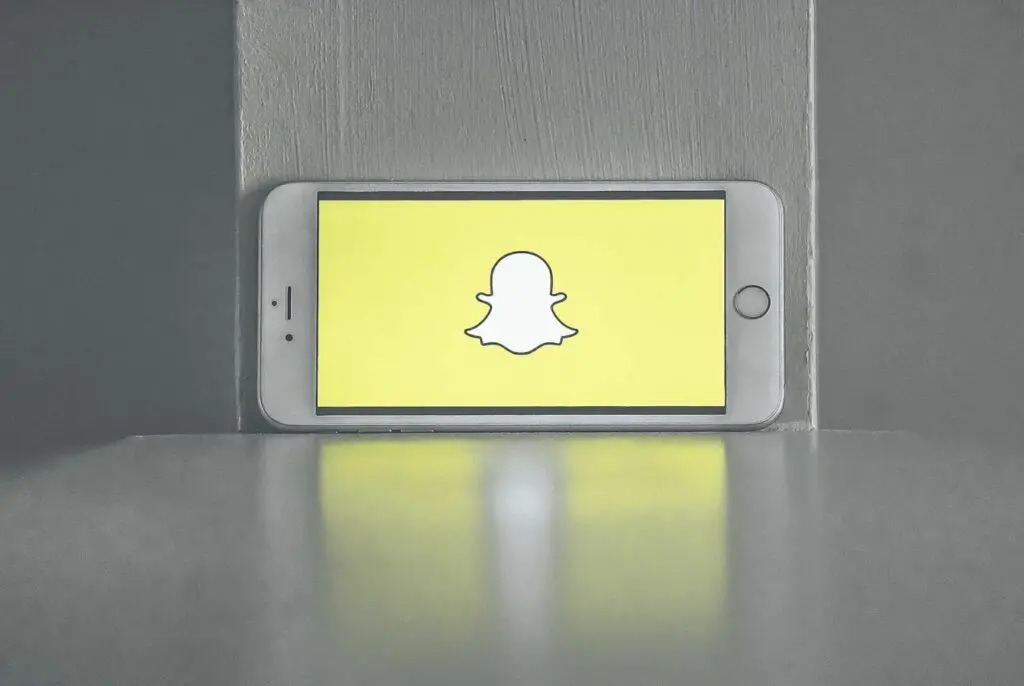 Snapchat is an excellent platform for businesses to reach younger audiences (ages 16-25) as it is one of the most popular platforms used by teenagers and young adults. With over 363 million daily active users worldwide, Snapchat offers an incredibly large audience that businesses can target.
The ephemeral nature of posts makes it easy to post without worrying about likes/followers/etc., making it an ideal place for experimentation with creative campaigns. The app also provides many useful features for businesses, such as the ability to create short-form videos and share them with potential customers, stories which disappear after 24 hours, augmented reality features, and built-in analytics insights.
Snapchat Ads can also be a great way for businesses to reach users and increase brand awareness. Snapchat is an efficient platform for businesses to reach their target audience and increase their visibility. With its large user base and useful features, businesses can effectively reach their desired demographic and drive leads. 
Reddit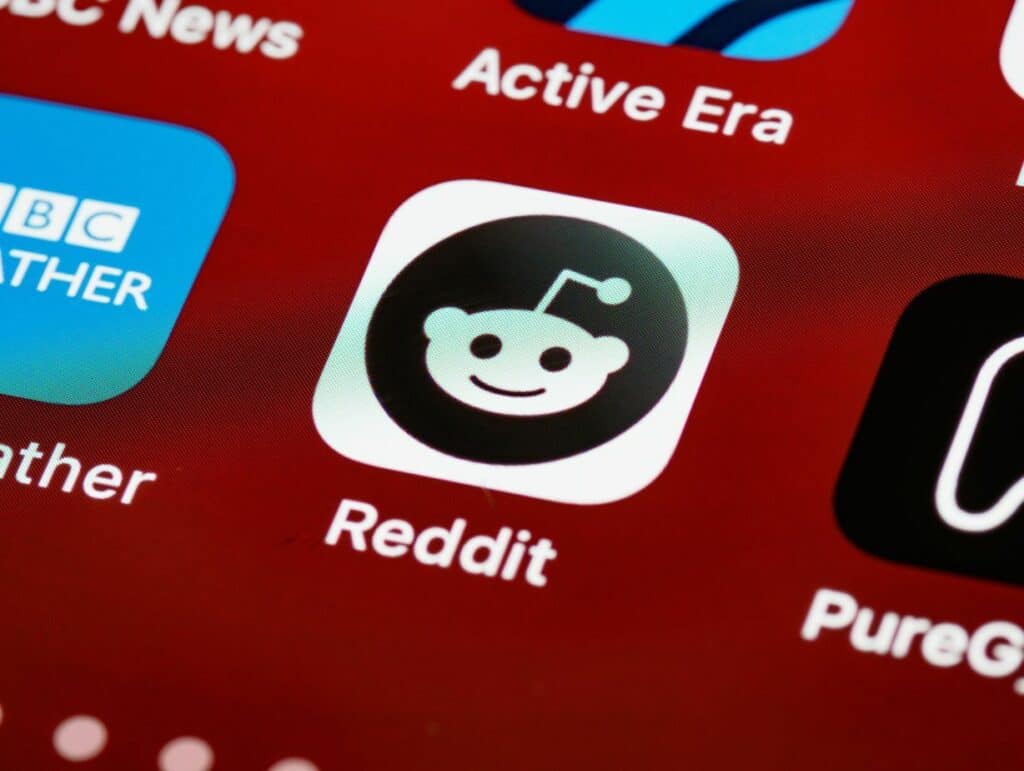 Reddit is a great platform for businesses because of its large user base and wide variety of interest-based communities. With over 430+ million users worldwide and an average time spent of 900 seconds per visit, businesses have a great opportunity to reach potential customers and engage with them in meaningful conversations.
The site's large age group of 20-29 year olds and diverse topics of interest make it a great platform for businesses to promote their brand, products, and services. Additionally, businesses can use Reddit to provide customer service, as well as promote sponsored content.
With its vast user base, engaging content, and trustworthiness, Reddit is an ideal platform for businesses looking to build a community and increase customer engagement.
Quora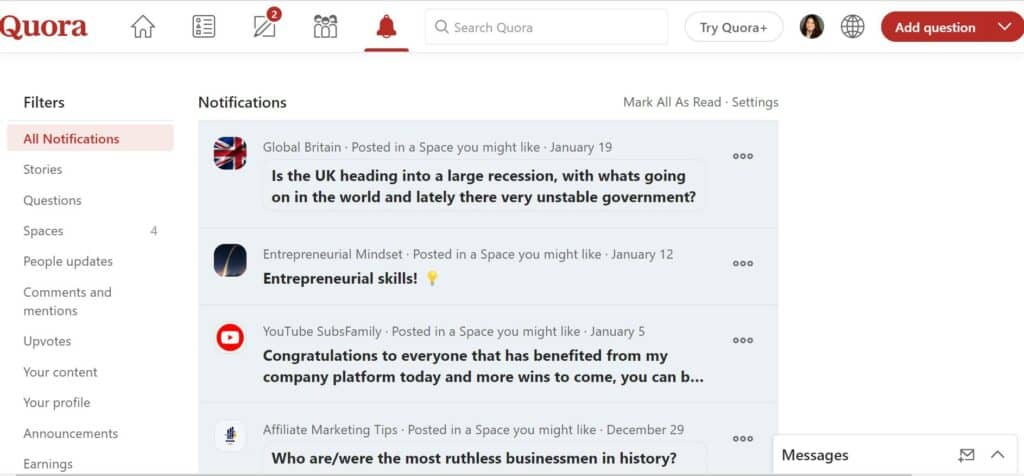 Quora is an excellent platform for businesses to leverage for marketing and content research. Founded in 2009 and headquartered in Mountain View, California, Quora now has over 300 million monthly active users.
It is a great way to improve search engine rankings, get insights into industry trends and track competition, and provide valuable content for your business. Answering questions on Quora is a great way to showcase your expertise and become an authority in your industry.
Moreover, it's an effective way to drive more traffic to your website or blog. With over 63% of its users researching major online purchases, Quora is a perfect platform to reach potential customers actively looking for a product or service.
To make the most of the platform, it's important to be genuine and answer questions without blatantly self-advertising. Quora is an invaluable resource for businesses to reach their target audiences and build better relationships with their customers.
TikTok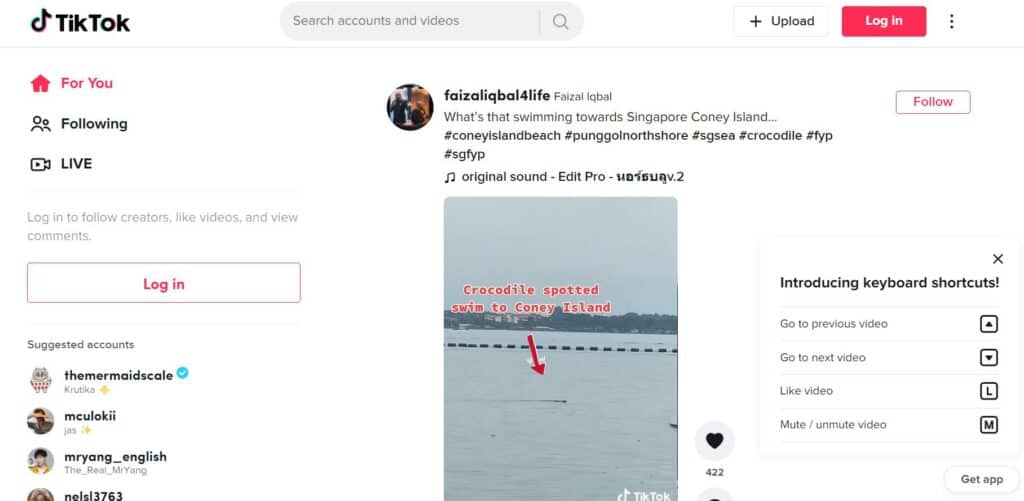 TikTok is the fastest-growing social media platform, with over 1 billion monthly active users worldwide. Businesses can leverage TikTok's user base to create engaging content and build brand awareness.
With its short-form video format, businesses have an opportunity to show their personality and promote their products or services in a creative way. The app also has powerful targeting capabilities, allowing businesses to target their desired demographic with the right content.
Moreover, TikTok offers many features such as hashtag challenges and branded effects that can help businesses increase their reach and boost engagement on their posts. With its ever-growing user base and interactive features, TikTok is a great platform for businesses looking to reach new audiences and boost their brand.
Its user base is dominated by Gen Z (Born between 1997-2012 (9–24 years old)), making it the perfect platform to target this demographic. With TikTok, businesses can create and upload videos, engage with their followers, and create a loyal following.
Other Niche Platforms
There are lots of smaller niche platforms out there such as Tumblr, which might be worth exploring depending on who your target audience is and what type of content they like.  
How to Choose the Best Social Media Platform for Your Business 
Identifying Your Target Audience 
The first step in determining the best social media platform is to identify who your target audience is. This will help you narrow down which platforms are most likely to be used by your target demographic.
For example, if you're a B2B business targeting decision makers, then LinkedIn might be the best platform for you. On the other hand, if you're trying to reach millennials, Instagram is probably your best bet. Or if your goal is to increase website traffic and sales conversions, Facebook Ads may be what you need.
Identifying Your Business Goals 
Knowing what you want to achieve (e.g. brand awareness, lead generation, customer service, etc.) will help you determine which platforms can best meet those needs.
It's also important to consider the resources available (time, money, etc.) as well as what content can be created for each platform. This will help you decide what is achievable and what platforms are worth investing time and money in.
For example, if your goal is to drive traffic to your website then Twitter might be a good option as it allows users to link directly back to a website in their posts. If your goal is to build relationships with potential customers, then Facebook could be a great option as it provides an opportunity for direct interaction with customers through comments and direct messages. 
Learn From Your Competitors
You don't have to reinvent the wheel when choosing your social media platforms. Instead, take some time to observe what your competitors are doing and what strategies seem to be working for them.
This can help you get an idea of what platforms you should focus on and what type of content would work best for those platforms.
Ensure It Suits You
When selecting, consider how much time you're willing and able to spend on managing your account. For instance, if you are a solo entrepreneur with limited hours in the day or still need to maintain another job outside of running your own business, opt for one that won't need too many laborious tasks or long-term commitments from yourself.
Moreover, you would want a platform that you can understand and can use to reach your business objectives. For example, if you don't have a good grasp of what is effective visuals, think twice before choosing Instagram.
Finally, make sure the platform is within your budget and that you are comfortable with any potential fees associated.
Utilizing Multiple Platforms 
It's also important to remember that while one platform may work better than another for certain goals or audiences, it doesn't mean that all them are off-limits or bad choices. In fact, utilizing multiple platforms can help broaden your reach and increase engagement with potential customers.
By creating content tailored specifically for each platform (while still keeping consistent branding) you can make sure that no matter where people look they will find something relevant from your brand. This can also help build trust and credibility as people see that you are actively engaged on multiple channels versus just one or two platforms at most.  
For Ecommerce with Penny, I have created content regularly to share to my Facebook page, Facebook group, Pinterest, Instagram and Twitter with the help of SocialBee which helps me manage the different accounts and platforms. You can learn more about SocialBee in the article below:
Related post
Conclusion for What is the Best Social Media Platform for Business
Choosing the right social media platform(s) for your business isn't always easy—but it's important! Take some time to research each one carefully before making any decisions so that you can maximize engagement with potential customers while growing brand loyalty through consistent interactions across channels. With these tips in mind, selecting the perfect combination of platforms should be much easier!
Read More
FAQ
Is it better to focus on a few or to have a presence in many?
It depends on the individual situation and specific business goals; but it's generally more effective to focus on a few social media platforms. Different social media platforms have different advantages and features as well as different target audiences, so it's important to understand which platforms are the most appropriate for a particular business.
If you focus on a few platforms that are most suited to its objectives and target market, you will likely be able to make the most of the limited resources you have available. On the contrary, spreading resources too thinly across many platforms will likely lead to a less effective end result.