How To Overcome Perfectionism and Procrastination for Online Entrepreneurs
Do you find yourself spending hours perfecting your work? Or do you suffer from procrastination and end up starting projects too late or not at all? If so, you are not alone. Many online entrepreneurs struggle with perfectionism and procrastination when it comes to their business.
I used to find myself constantly struggling with this. I knew what needed to be done, but I just didn't feel like doing it. I wanted to make it perfect, but I was afraid that it would not be so I just put it off. It was exhausting and difficult to stay productive. I soon realized that if I wanted to be successful, I had to find a better way to overcome my procrastination and perfectionism.
That's when I discovered the strategies I'm going to share with you which had helped me become a more productive entrepreneur. Read on to discover my tips and tricks on how to overcome perfectionism and procrastination and start getting the work done and stay on track for success.
DISCLOSURE: Some of the links that I share in this article ARE my affiliate links. This means I may earn a commission, at no extra cost to you. In fact, sometimes you'll get a discount or free credits just FOR using my link. 🙂
What are Perfectionism and Procrastination?
Perfectionism is often defined as the desire to achieve or produce perfect results, while procrastination is the act of intentionally delaying or putting off tasks or activities. It's a kind of avoidance behavior that leads to a decrease in productivity. Perfectionism and procrastination can be major roadblocks to success for entrepreneurs.
Not only can they lead to missed deadlines and lost opportunities, but they can also result in lower quality results, which can damage an entrepreneur's reputation. That's why it's so important for entrepreneurs to learn how to overcome both perfectionism and procrastination.
Causes of Perfectionism and Procrastination
People procrastinate for a variety of reasons, but some of the most common ones are perfectionism, fear of failure, lack of motivation, and poor time management.
Perfectionism is one of the biggest causes of procrastination. People with perfectionist tendencies strive to be perfect in everything they do often have difficulty starting a task or completing it. They get stuck in a cycle of endless planning and analyzing, never quite feeling like the task is "good enough" to start.
Fear of failure is another common reason for procrastination. People don't want to take the risk of failing, so they put off the task until the last minute, or even worse, don't do it at all.
Lack of motivation is another common cause of procrastination and perfectionism. People don't always feel motivated to start a task or complete it, so they put it off until later. This can be due to a variety of factors, such as not feeling confident in their skills or self-doubt, feeling overwhelmed by the project at hand, or simply not feeling inspired to start.
Finally, poor time management can also be a major cause of procrastination and perfectionism. People often find it difficult to manage their time effectively, leading them to miss deadlines or take too long on tasks that should have been completed much sooner.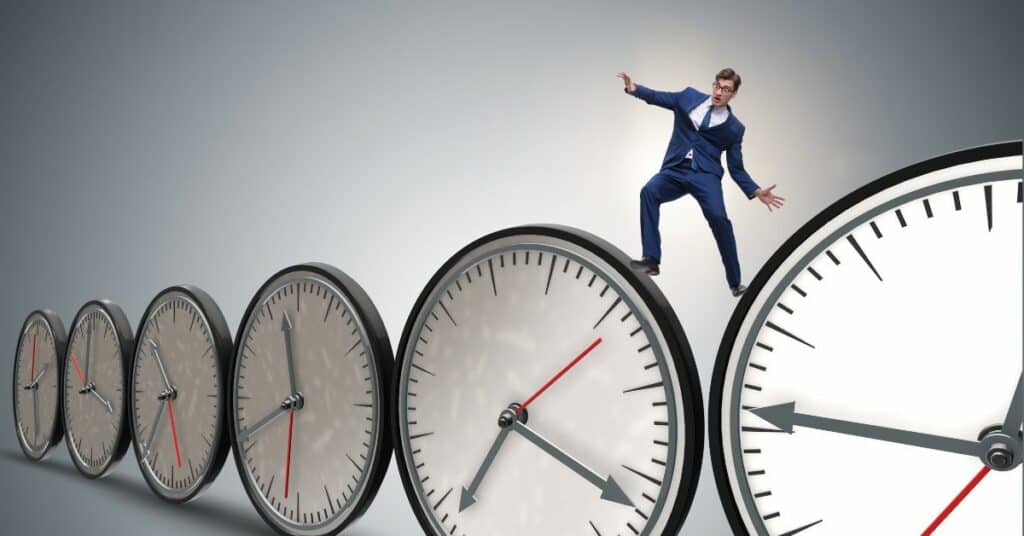 Reframing these problems positively can help you become more productive and successful. Rather than being bogged down by perfectionism or procrastination, you should reframe their issues as opportunities for growth and development.
For example, instead of viewing perfectionism as an obstacle to productivity, you can view it as an opportunity for self-improvement. You can focus on honing your skills, learning from mistakes, and striving to become better.
The same is true of procrastination – you should reframe it as an opportunity to evaluate the task at hand and plan ahead to make sure they are able to complete it on time.
Strategies For Overcoming Perfectionism and Procrastination
Overcoming Perfectionism
A. Acknowledge and accept your imperfections
I've been struggling with perfectionism for years. When I was younger, I did well in schools so I used to set very high standards for myself. But as I got older, I started to feel overwhelmed by the pressure of trying to be perfect.
It wasn't until I realized how unhealthy this habit was that I was able to start breaking free from the prison of perfectionism. The first step I took was to accept and acknowledge my imperfections and I should not strive for perfectionism.
I also realized that I was allowing my fear of failure to hinder me from taking risks and exploring new opportunities. Once I began to recognize this, I started to make small changes in my life to help me break free from my perfectionistic habits.
I started to focus on the process instead of the results, and allowed myself to experiment with different strategies to increase my productivity. By focusing on the journey rather than the destination, I was able to break free from the unhealthy habits of perfectionism and increase my productivity.
I stopped worrying about making mistakes and instead focused on learning from them. I also set realistic goals for myself and rewarded myself for meeting them. Perfectionism can be a great motivator, but it can also be detrimental if it's taken too far.
Finally, I learned to be realistic with myself. I had to learn to be okay with imperfection, and to recognize that there will never be a perfect result and there are only never ending improvements.
I also learned that done is better than perfect, so it's better to get my ideas executed first then refine and improve them rather than letting them stuck in endless overthinking.
By taking the time to reflect on my perfectionistic habits and make small changes, I was able to break free from the unhealthy habits of perfectionism and become more productive.
B. Set realistic goals and deadlines
The second strategy I used was to develop a plan of action. By setting realistic goals and expectations, I wrote down my goals, prioritized the tasks that needed to be completed, and set deadlines for myself. Having a plan set for each day helped me to stay focused and on task.
Instead of trying to do too much too quickly, I focus on one task at a time. This keeps me from feeling overwhelmed and gives me a sense of accomplishment when I've completed each task.
C. Practice self-care and self-compassion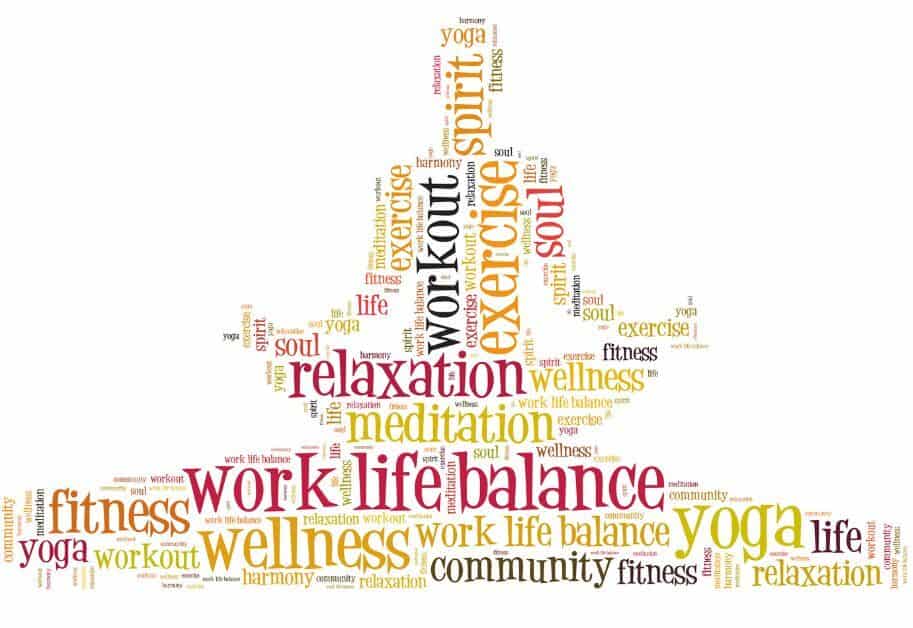 The third strategy I used was to set aside time for work and time for exercise and rest. I had to learn to balance my work and my personal life, and to give my mind and body a break when it was needed. This helped me to stay focused and energized, and to actually enjoy the tasks I was working on.
Taking breaks is essential to staying productive. By setting aside a few minutes each day to relax and refocus, I'm able to come back to my work feeling motivated. This helps me stay on track and ensures that I don't get burned out.
It's important to remember that we don't have to be perfect; it's okay to make mistakes and learn from them. Practicing self-compassion also means being kind to yourself, and allowing yourself to make mistakes without beating yourself up.
D. Surround yourself with positive and supportive people
The last strategy I used was to find a positive and supportive community. Surrounding myself with people who were like-minded helped me stay motivated, encouraged me to take risks, and reminded me that there is no one "right" way to do things.
I found mentors who could provide feedback on my work, and held myself accountable to them. Having a support system kept me from feeling isolated in my business, and helped me stay focused on achieving my goals.
By taking these steps, I was able to break free from the unhealthy habit of perfectionism and become more productive in my business. It took some time and effort, but it was well worth it in the end.
Overcoming Procrastination
A. Identify the root cause of your procrastination
The first step is to identify the underlying cause of your procrastination. Once you understand why you're procrastinating, you can start to tackle it head-on.
For example, if you're a perfectionist like me, try to set realistic goals and challenge yourself to complete tasks to the best of your ability, without obsessing over perfection. If you're afraid of failure, focus on the process instead of the outcome, and remind yourself that failure is a part of life and is often the best way to learn.
B. Break down large tasks into smaller ones
The second strategy I implemented to tackle procrastination was to break down my tasks into smaller, more manageable steps. Instead of tackling large goals, I started to think about how I could break each task into smaller, more easily achievable goals. This helped me to focus on what I needed to do and gave me an opportunity to celebrate each small accomplishment.
Instead of focusing on the daunting task of writing a full blog post, I would break it down into smaller pieces like coming up with a topic, doing research, and writing the body. This helped me to focus on one task at a time and gave me a sense of accomplishment as I ticked each mini-task off of my list.
C. Create a structured schedule and stick to it
Without a plan or structure in place, it can be difficult to stay focused and motivated. To combat this, I have incorporated structure into my workday by creating daily and weekly to-do lists. This helps me prioritize tasks and manage my time more effectively.
D. Eliminate distractions
The final trigger that I have identified is a lack of focus. When faced with a task, it can be easy to get distracted by other tasks or activities. To combat this, I have implemented a system of time blocking.
This involves setting aside a specific amount of time each day to work on specific tasks. This helps to keep me focused and prevents me from getting distracted. Additionally, I try to limit my screen time and eliminate any potential distractions before beginning a task.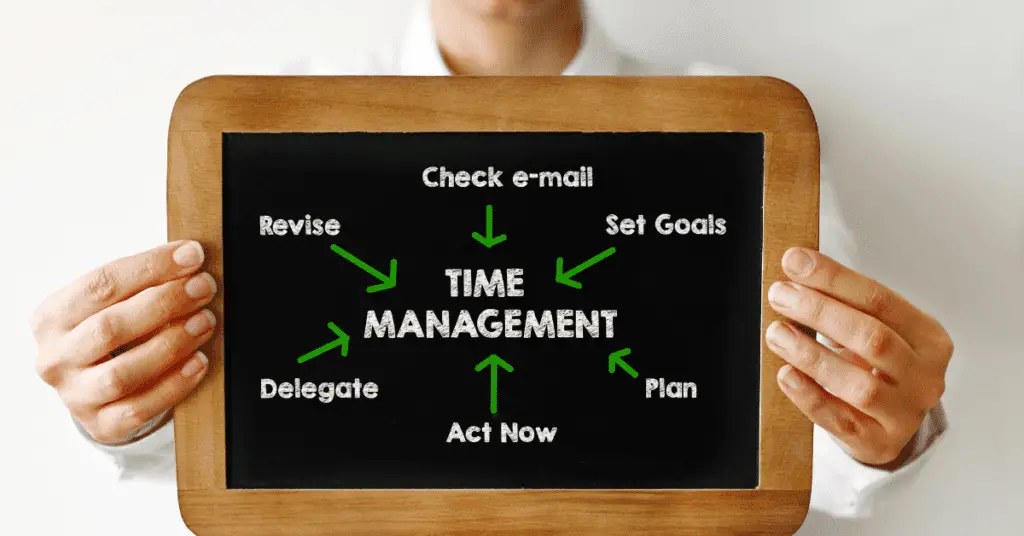 Time management is key to overcoming procrastination just like perfectionism. Set aside dedicated time for tasks, break them down into manageable chunks, and reward yourself for completing them. This will help you stay on track and keep procrastination at bay.
Conclusion on how to overcome perfectionism and procrastination
Being an entrepreneur requires hard work, dedication, focus—and sometimes procrastination or perfectionism can get in the way of being productive! I have found that the best answer to the question how to overcome perfectionism and procrastination as an entrepreneur is to focus on the process rather than the outcome.
With the strategies shared in this article, you can stay productive without sacrificing creativity or mental health! By making incremental progress towards your goals every day, you'll find that those feelings of procrastination and perfectionism start fading away before long! So get started today on mastering your productivity skills!