Boost Your Sales with a Strategic Ecommerce Calendar
As an entrepreneur, you know how important it is to keep your business running smoothly. One of the most vital aspects of any business is its sales. After all, sales can make or break a business. That's where a strategic ecommerce calendar comes into play.
In today's fast-paced and competitive business world, an ecommerce calendar can be the key to boosting your sales, staying on top of your online inventory, and ensuring your online store is performing at its best. In this blog post, I will guide you through the process of planning your ecommerce calendar from start to finish.
DISCLOSURE: Some of the links that I share in this article ARE my affiliate links. This means I may earn a commission, at no extra cost to you. In fact, sometimes you'll get a discount or free credits just FOR using my link. 🙂
Definition of an Ecommerce Calendar
An ecommerce calendar is a valuable tool for online sellers to plan and execute their marketing campaigns throughout the year. It is essentially a schedule that outlines all major holidays, events, and sales opportunities that can be leveraged to attract and convert more customers.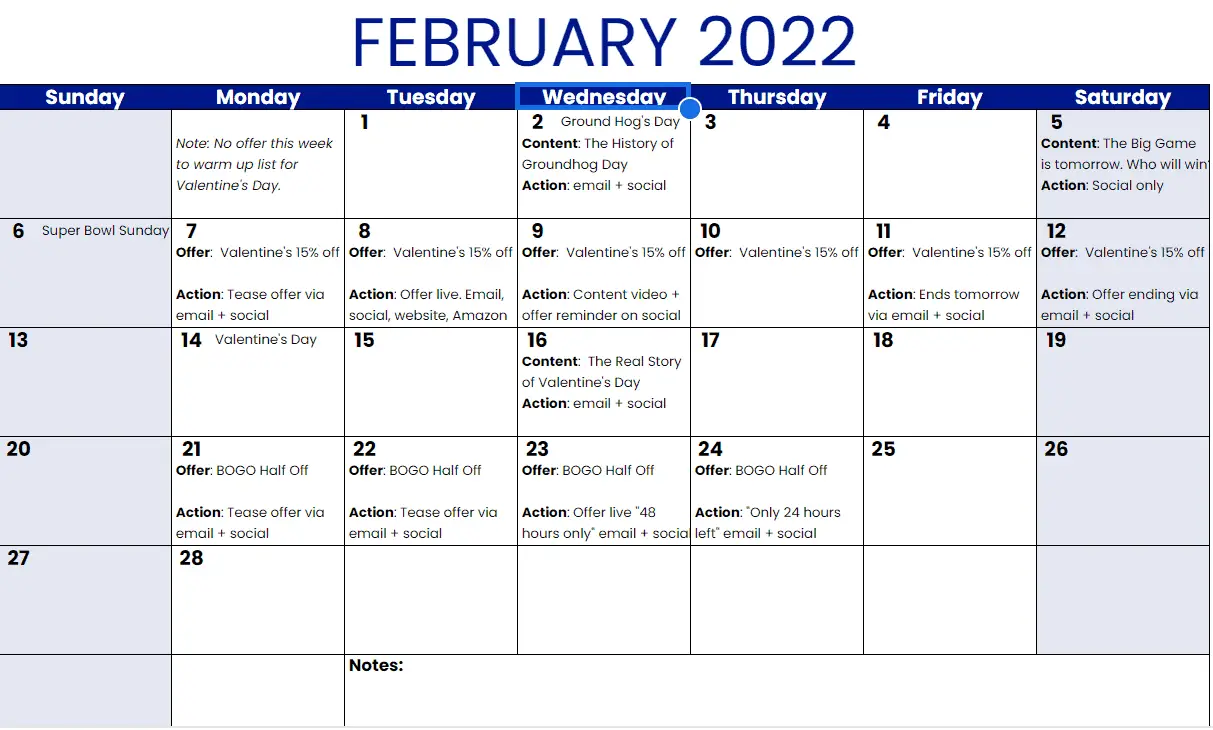 It acts as a roadmap for the year, helping businesses to plan and execute their marketing campaigns effectively. It enables businesses to create customized campaigns based on the needs of their target audience and maximize opportunities for sales.
Why Planning Your Ecommerce Calendar is Crucial
The planning through a calendar makes use of the concept of batching. It is a technique that allows you to do similar tasks at once instead of staggering them throughout the day. Planning your ecommerce calendar will help you save time and increase efficiency by streamlining marketing efforts, making sure all your marketing tasks are completed in one go, such as email campaigns, promotions, content creation, and more.
Moreover, it helps you focus on the tasks that are most important. You can prioritize your ideal customer's buying journey, identify high-converting content, and create a timeline for when to launch various products or promotions. This will help you stay organized and ensure that no task falls through the cracks.
By utilizing this tool, businesses can better allocate resources, anticipate demand, and capitalize on seasonal trends. The use of an ecommerce calendar ultimately provides a systematic approach to managing online sales, fostering a more efficient and prosperous business operation.
How to Create an Effective Ecommerce Calendar
Creating an effective ecommerce calendar requires research and planning. Here are some tips to help you get started:
Define Your Goals
Before you start planning your ecommerce calendar, it's important to determine what you want to achieve with your marketing efforts. Do you want to increase website visits? Boost sales? Generate more leads? Identifying your goals will help you create a strategy and determine which tasks need to be completed to reach them.
Research Your Target Audience
Who are your customers, and what motivates them to buy? Are they families with children? Tech-savvy millennials? Busy professionals? Once you've identified your target audience, you can start to plan events that will appeal to them.
For example, families with children may be interested in back-to-school promotions or Halloween events, while tech-savvy millennials may be more interested in flash sales or special promotions around Cyber Monday.
Identifying Key Dates and Events for Your Target Market(s)
Once you've identified your target audience, it's time to map out key dates throughout the year. It's important to take into consideration the key dates and events that are relevant to your target market(s). This helps you plan your marketing strategies around key dates, which can increase engagement.
For example, if you're targeting the United States, you may want to check out which are the popular holidays there. You can then create campaigns or promotions around those events.
This can include major holidays like Christmas and Thanksgiving, as well as cultural or regional events that may be relevant to your audience.
If your products are aimed at Hispanic consumers, consider adding events like National Hispanic Heritage Month to your ecommerce calendar.
You can even delve further into the different types of holidays when shoppers are more likely to buy online and mark them on your calendar. Here are some of the perfect times for online sales:
1. Holiday season: This is the busiest time of year for ecommerce businesses, as shoppers are looking for gifts for their loved ones. Make sure to plan your promotional campaigns early and offer special discounts and promotions to attract customers.
2. National holidays: National holidays such as Thanksgiving, Black Friday, Cyber Monday, and Christmas are some of the biggest shopping days of the year. Shoppers are looking for deals and bargains, so make sure to offer special promotions to entice them to shop with you.
3. Fun holidays: Fun holidays such as Halloween, Valentine's Day, and St. Patrick's Day are excellent opportunities for ecommerce businesses to offer themed products and promotions. Shoppers enjoy getting into the holiday spirit and are more likely to make purchases related to these holidays.
Online sales for Valentine's Day soar every year, making it one of the most expected entries in any list of the most important ecommerce dates for 2023. Millennials, especially, love spending on this day, making it an excellent opportunity to gain sales if your target audience is between 25 and 40 years old.
4. Religious holidays: Religious holidays such as Easter and Eid al-Fitr are important times of the year for many shoppers. Offer special discounts or create themed product bundles to attract customers during these times.
5. Bank holidays: Bank holidays are public holidays when banks and other businesses are closed. Shoppers may have more free time during these holidays, making it an excellent time for online sales promotions.
6. Shopping season: The period between November and December is known as the shopping season, and it's the most important time for ecommerce businesses. During this time, offer flash sales or daily deals to entice customers to shop with you.
7. Major sporting events: Major sporting events such as the Super Bowl and FIFA World Cup are perfect opportunities for ecommerce businesses to offer themed products and promotions. Football fans are passionate and will likely buy items related to their favorite sports teams.
Creating a Marketing Plan Timeline for Your Campaigns and Promotions
After identifying your target audience and key dates, create a marketing plan and timeline for your campaigns and promotions. This can include social media campaigns, email marketing, targeted advertising, and more.
The goal is to create a consistent stream of traffic to your website and increase sales opportunities throughout the year. This will help you plan ahead so that everything runs smoothly and no task falls through the cracks.
Types of Promotions to Include in Your Ecommerce Calendar
There are a variety of promotional strategies you can use to boost sales. Here are some of the most popular types of promotions you can include in it.
Special Discounts and Promotions
Consider incorporating special promotions and product launches into your ecommerce calendar. These can create a sense of urgency and excitement for your customers, encouraging them to buy before the promotion ends. These can also be excellent opportunities to attract new customers and keep existing ones, while also increasing your sales and revenue.
When planning your special discounts and promotions, it's important to consider them in conjunction with the key dates and events that are significant for your target audience as mentioned earlier.
For example, Mother's Day is a popular shopping holiday in many countries, and is a great opportunity for ecommerce businesses to offer special promotions on products that are popular with moms. Other popular holidays, such as Christmas and Valentine's Day, also provide excellent opportunities for ecommerce marketing campaigns.
It's also important to consider the timing of your promotions. For example, offering discounts during the busiest time of the year may not be the most effective strategy. Instead, consider offering promotions during slower periods, such as bank holidays or the annual harvest season, when customers may have more time and willingness to shop.
When creating your promotions, consider offering special discounts or coupons to your customers. This can help increase customer loyalty and encourage repeat purchases. You can also consider offering free gifts with purchases or running flash sales to create urgency and excitement among your customers.
Flash sales
Another type of promotion is flash sales, which are short-term discounts or offers that last for a limited period of time. These can be used to drive up sales and create urgency among your customers.
Flash sales may also be used strategically during certain times of the year, such as bank holidays, Christmas and New Year's Eve, when shoppers may have more free time to shop and take advantage of the discounts.
You can also use flash sales to clear out old inventory or promote new products. These can be used to attract customers who may not have bought from you before, as well as enticing repeat customers to buy more.
When running a flash sale, make sure to set clear rules and expectations so that customers know what to expect. This includes the timeframe for the promotion, product details and any other restrictions that may apply.
Email marketing campaigns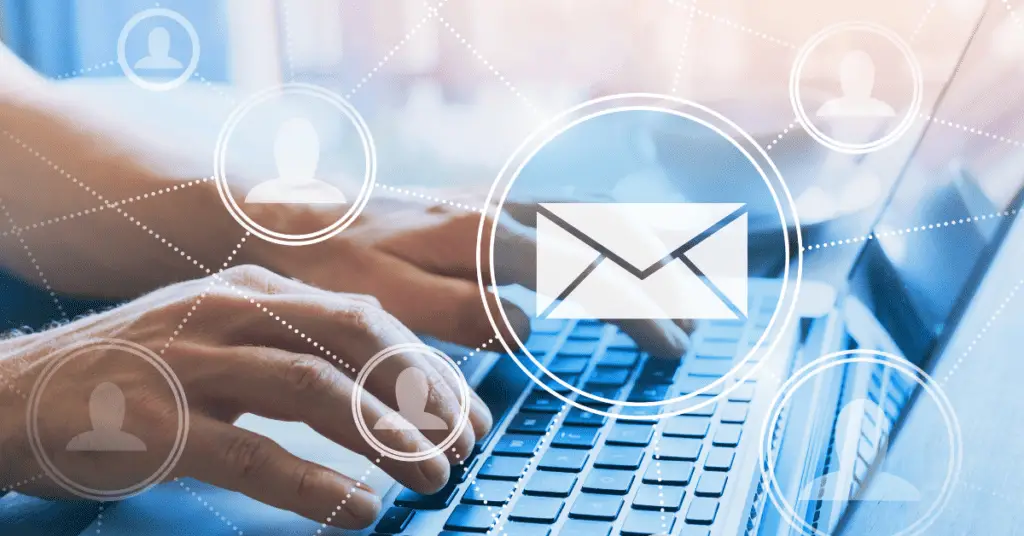 Email marketing campaigns are a powerful way to stay in touch with your customers and drive conversions. Sending regular email campaigns can help you stay top-of-mind with your audience and consistently drive traffic to your ecommerce website.
When creating your email marketing campaigns, consider including content that is relevant to the current season or time of year. For example, during the summer months you could offer discounts on beach-related items and include tips for surviving the heatwave.
You can also use email marketing campaigns to promote new products or announce upcoming sales and promotions. This can be a great way to capture the attention of your customers and drive them back to your store.
Social media campaigns
Before you create a social media campaign, it's essential to understand your target audience and create content that resonates with them. Identify their needs, desires, and pain points, and create content that addresses those issues. For example, if your target audience is tech-savvy millennials, you may want to create visually appealing content that's sharable and includes trendy hashtags.
Once you have a solid understanding of your target audience and their interests, it's time to plan your social media campaign. Start by setting specific goals, whether it's increasing your social media following, driving traffic to your ecommerce site, or increasing sales. Then, choose the right platform(s) to reach your audience and create a content calendar that includes a mix of evergreen content and timely, relevant posts.
Encourage user-generated content to build engagement and create a sense of community around your brand. You can ask your followers to share photos of themselves using your products or create interactive polls and contests. These types of activities encourage user engagement and increase brand awareness.
It's essential to always measure the success of your campaigns. Monitoring analytics such as post engagement, click-through-rate, and conversion rates will give you valuable insights into how effective your campaigns are. That data can help refine future campaigns, tweak messaging, and better understand the needs and desires of your audience.
A great social media management software to use is SocialBee. It offers a wide range of features to help you maximize your social media presence, such as scheduling posts and creating campaigns. You can also track analytics, measure ROI, and optimize content to reach more people.
It's easy to use and integrates seamlessly with other popular platforms like Twitter, Instagram, Facebook, and LinkedIn.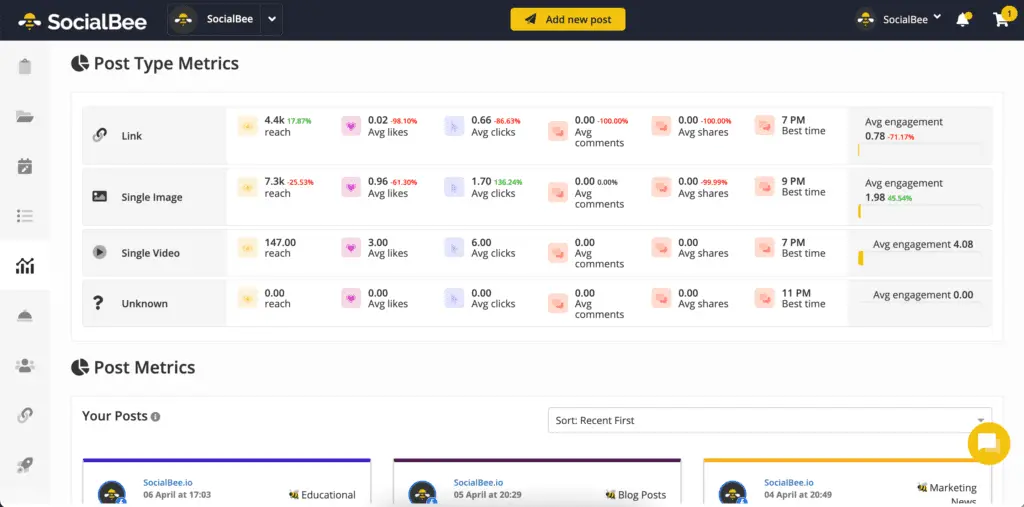 Read Related Post
Cross-selling and upselling strategies
Cross-selling is the process of offering related products to customers who are already buying something from your store, while upselling involves offering them a higher-priced version or an another product that will enhance their purchase.
For example, if someone is buying a laptop, you could cross-sell them with accessories such as a mouse or headphones. Or if they're purchasing a phone case, you might upsell them another item like a screen protector or charging cable.
By strategically using cross-selling and upselling tactics, you can increase your average order value and drive more sales. Make sure to keep the customer in mind when planning these strategies and focus on offering them products that enhance their purchase experience.
Designing and Executing Promotions Effectively
Designing and executing a successful promotion is an important part of any ecommerce business. It can help you boost sales, increase engagement, and improve the customer experience. Here are some tips to help you effectively design and execute promotions for your ecommerce store.
Setting promotional goals and KPIs
Before launching any promotions, it's important to set specific goals and KPIs. This will help you measure the success of your campaigns and ensure that they are meeting the desired objectives. Examples of promotional goals that you can focus on include increasing sales, driving website traffic, or boosting customer loyalty.
Creating compelling offers and messaging
When creating promotional offers, it's essential to have a clear and compelling message. Make sure to include helpful information such as the offer details, its duration, and any terms and conditions. It's also important to highlight any unique features or value that customers can get from your promotion.
Choosing the right marketing channels for each promotion
When promoting your offers, it's important to choose the right marketing channels. For example, if you're targeting younger customers, then Instagram and Snapchat may be more effective than email or direct mail.
Prioritizing Your Tasks
It's important to prioritize your tasks in order of importance and urgency. This will help you focus on the most important tasks first and ensure that everything is completed on time.
Tracking and analyzing campaign results
Finally, once you've launched your promotion, it's essential to track and analyze its results. This will give you valuable insights that can help refine future campaigns and better understand the needs and desires of your target audience.
Monitoring Your Progress
Finally, make sure to review your ecommerce calendar on a regular basis. You need to analyze the performance metrics and KPIs periodically, which is essential to understanding the success of your ecommerce campaigns.
This helps you identify areas of improvement and make adjustments as needed. With an effective ecommerce calendar in place, you'll be able to boost your sales and maximize your profits.
An important but often overlooked aspect is Incorporating customer feedback to ensure that your campaigns are successful. By taking note of customer feedback, you'll be able to better comprehend their needs and desires. This can assist you in generating more tailored deals and promotions that meet their expectations.
One effective way to gather customer feedback is through surveys and polls. With this, you can gain insights on how customers interact with your ecommerce store, which can help you make informed decisions on marketing strategies.
With this process in place, you will be able to refine and perfect your ecommerce calendar. This will enable you to take full advantage of promotional opportunities and drive more sales for your business.
Bonus Tip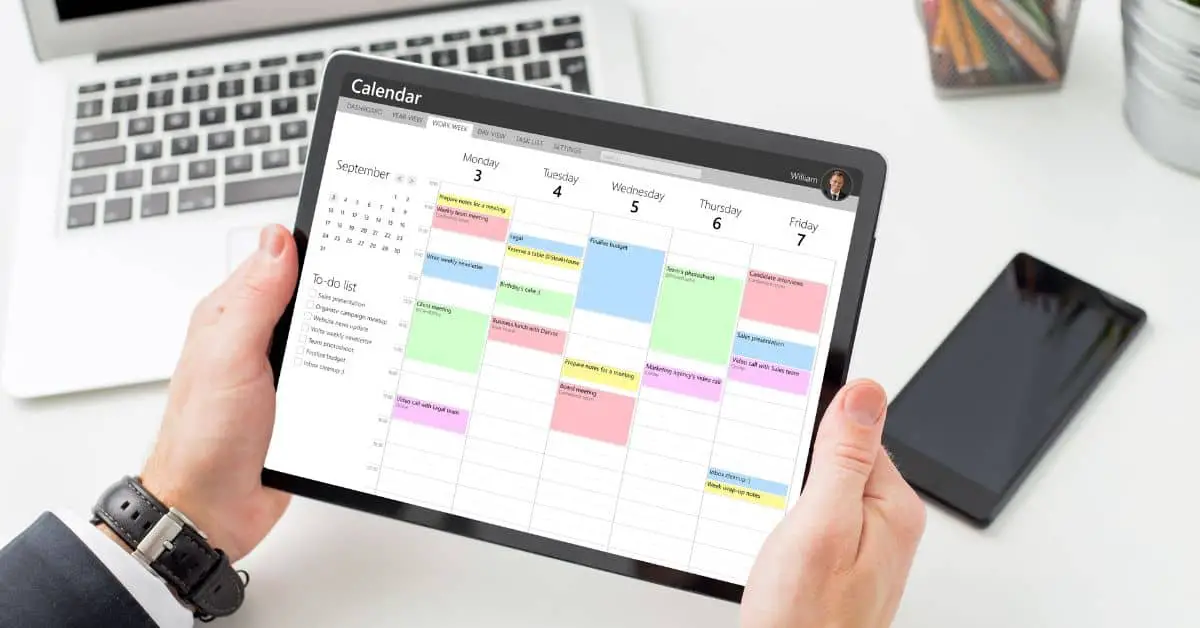 You do not need to buy a very sophisticated system to help you plan your ecommerce calendar. You can simply take advantage of Google Doc or Google Calendar which is freely available to help you stay organized and keep track of important dates and events. This can make it much easier to plan your campaigns and promotions throughout the year.
Conclusion
In conclusion, a strategic ecommerce calendar can be a game-changer for your business. By planning and executing promotions and sales throughout the year, you can attract new customers, keep existing ones and ultimately increase revenue.
But as you create yours , remember to stay flexible and adaptable. The ecommerce landscape is constantly changing, and your calendar should reflect that. Keep an eye on industry trends, customer feedback and performance metrics to refine and adjust your calendar as needed.
In the end, the key to success is to create a calendar that aligns with your business goals and target audience, and to execute it with precision and care. With a strategic ecommerce calendar in place, you can take your business to new heights and outshine the competition.
So, what are you waiting for? Start planning your ecommerce calendar today and watch your sales soar. If you want to get started with planning your ecommerce calendar, download or make a copy of this FREE 2023 ecommerce marketing calendar.