The Benefits of Private Label Products: Why You Should Sell Your Own Brand
Are you tired of competing in a saturated market where every product looks almost identical? Have you ever considered creating your own brand and standing out from the crowd? Private label products may just be the answer you've been looking for.
Imagine having control over pricing and margins, increasing brand awareness and loyalty, and differentiating yourself from your competitors. These are just a few of the many benefits that private label products offer.
In this blog post, we will explore why you should seriously consider selling your own brand and the benefits of private label products like how it can open up new opportunities and markets for your business. So, sit back, relax, and get ready to discover the exciting world of private label products.
DISCLOSURE: Some of the links that I share in this article ARE my affiliate links. This means I may earn a commission, at no extra cost to you. In fact, sometimes you'll get a discount or free credits just FOR using my link. 🙂
What are Private Label Products?
Private label products, also known as store brands or house brands, are goods manufactured by a third-party company and sold under a retailer's own brand. These products feature the retailer's name and logo, giving them complete control over branding, pricing strategies, product design and quality assurance.
According to the Private Label Manufacturers Association, "Private-label market share has reached nearly 25% of unit sales in the U.S. and is expanding faster than national brands."
I started my ecommerce business with selling Private Label products in 2015, and it was one of the best decisions I have ever made.
Benefits of private label products
So now let's discuss why you should consider selling your own brand.
Allow for more control over pricing and margins
One of the main benefits of private label products is the control they give you over pricing and margins and the potential for increased profit margins. Since your products are sold by one company only, you have the freedom to set your own prices based on your target market and desired profit margins without worrying about direct competition.
Plus, you can negotiate directly with manufacturers to get the best possible pricing. This means that you can potentially make more money by selling private label products than you would by selling someone else's product under their brand name.
With private label products, you can sidestep the high costs associated with big brand names and pass those savings onto your customers. This means more sales and loyal customers coming back for more!
You can strategically set your prices to ensure you're making a healthy profit while still providing value to your customers. You can also adjust the prices according to the market, ensuring you always stay competitive.
This allows you to maximize your profits and generate higher returns on investment. As a business owner, this control is like a dream come true.
Increased brand awareness and loyalty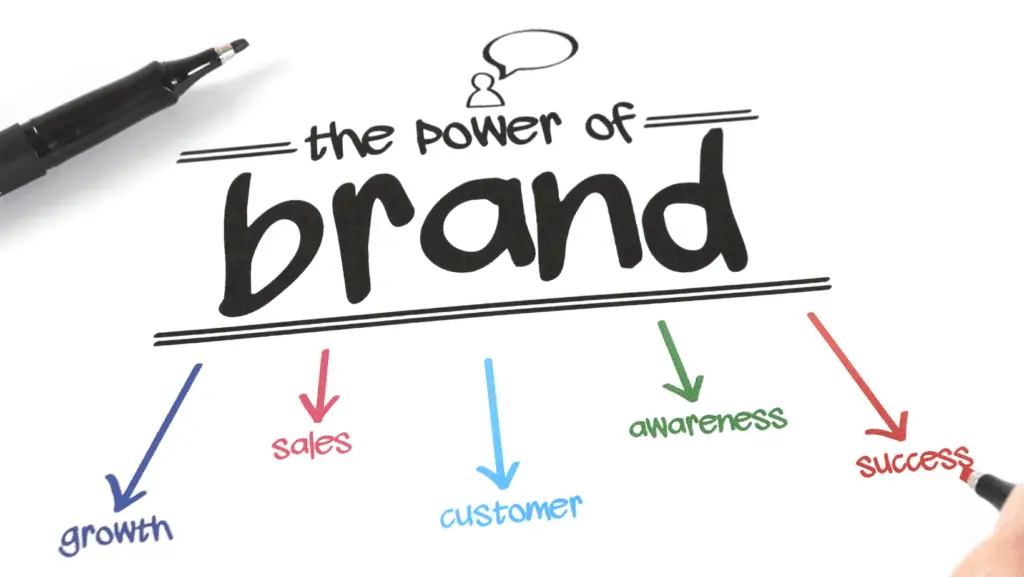 Building brand recognition can be difficult in a saturated market, but private label products can help enable you to distinguish your brand from others. By putting your own brand name on a product, you are essentially creating a unique identity that customers can recognize and associate with.
Rather than relying on generic items that every store has, you present your customers with a unique range of products designed specifically for them. This exclusivity creates a perception of added value, making customers feel special and increasing their brand loyalty.
When customers discover a high-quality private label product, they associate it with the company's name, and it becomes a reflection of their brand. This can lead to repeat purchases and establish a loyal customer base.
One of the good private label brand examples is MVMT which established their brand by selling Premium Watches, Eyewear and Accessories. Over time, the brand developed a loyal following and positive reputation which led to increased sales and customer loyalty.
The unique nature of private label products creates a sense of excitement and exclusivity, prompting buyers to associate your brand with quality and innovation. Imagine walking into a store and spotting a product with your favorite brand name on it.
You feel an instant connection, a sense of trust and familiarity. That's the power of private label products – they cultivate a strong bond between your brand and your customers. As a result, they are more likely to choose your products over competitors' offerings, boosting loyalty and repeat purchases.
Greater differentiation from competitors
Private label products offer several advantages that can help businesses stand out from their competitors. One major benefit is the ability to differentiate themselves in the market.
With private label products, you have the flexibility to create unique products that cannot be found elsewhere. By customizing your products, you can target niche markets and cater to specific customer needs.
Furthermore, private label products often provide better profit margins compared to national brands. Since you have control over the entire production process, you can choose more cost-effective manufacturing methods or source materials at lower prices, enabling you to offer competitive prices while still maintaining a healthy profit margin.
Control over product quality and design
With private label products, you have complete control over the product design and quality. You can choose the materials used, the color scheme, and even the packaging.
This means that you can tailor your products to meet the specific needs of your target market and create a unique product that stands out from your competitors.
Flexibility in production and delivery models
Private Label offers flexibility in the production process. You can choose from a variety of manufacturing options, from in-house production to outsourcing to third-party manufacturers.
By selecting the most convenient and cost-effective manufacturing method, you can optimize your production process and reduce costs. This flexibility also enables you to quickly adapt to changing market conditions or trends, ensuring product availability and relevancy at all times.
Another major benefit of Private Label is the flexibility in the delivery model. You have the freedom to choose your preferred distribution channels, whether it is through your own online store, online platforms such as Amazon, eBay or Etsy, or a combination of both. This allows you to cater to your customers' preferences and shopping habits, enhancing convenience and accessibility.
Finally, Private Label products offer you complete control over the final product and enable you to customize products to your unique target markets through flexible production and delivery models. By leveraging this flexibility, you can differentiate yourself in the market, optimize your production process, and adapt to changing market conditions more effectively.
Read Related Post
Increased control over your business
By creating your own product line, you are less reliant on other brands or suppliers. This means that you can protect your business from unexpected changes in the market.
Besides, since you have control over every aspect of your product, you can ensure that it meets your quality standards and aligns with your overall business strategy.
Build Lasting Business Relationships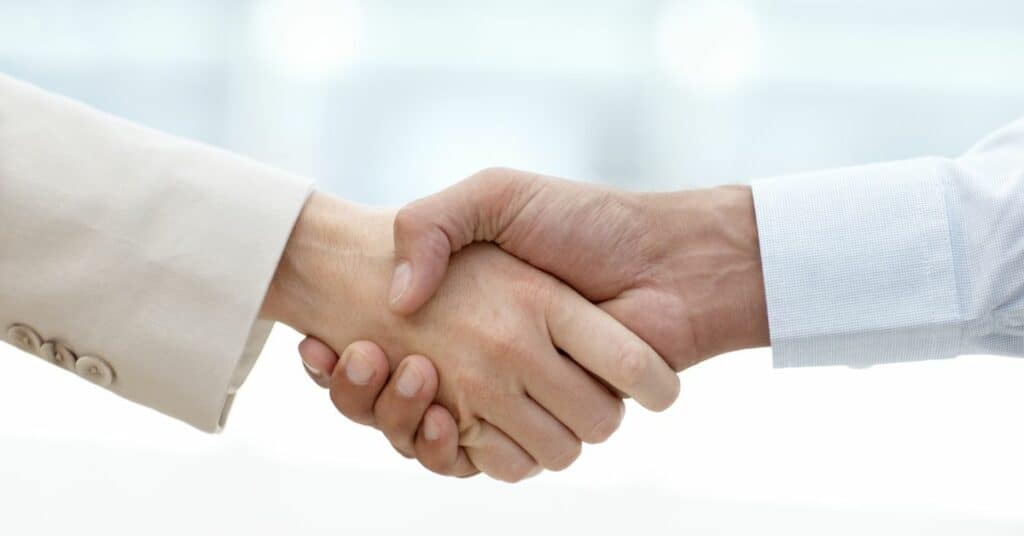 The relationship between a private label brand and a buyer is closer, resulting in long-lasting business alliances, as the latter becomes more confident in the quality of your products and relies on your brand to meet their needs.
Private labeling creates strong relationships with manufacturers, who are willing to work closely with you to improve product quality, reduce production time, and share ideas to help grow your brand. Thus, not only does your brand become more recognized, but you also create mutually beneficial partnerships with the people you work with.
Provide the opportunity to expand into new markets
Another advantage of private label products is the opportunity they provide for businesses to enter new markets. Since you have the freedom to create unique, tailored products that meet the specific demands of your target audience, this allows you to expand your customer base and attract new consumers who are looking for specialty or niche products.
Moreover, private label products often offer comparable or even superior quality to national brands. Private label manufacturers are keen to maintain a positive reputation with the retailers they supply, ensuring that the products meet strict quality standards.
You can even work closely with manufacturers to improve or customize products to your liking, ultimately providing customers with products that meet their exact needs.
Conclusion on the benefits of private label products
In conclusion, private label products can offer a wide range of benefits for online ecommerce entrepreneurs. From increased profit margins to greater product flexibility, selling your own brand can help you stand out in a crowded market and build a loyal following.
Moreover, with control over every aspect of your product from design to pricing, you can protect your business from unexpected changes and ensure that your product meets your quality standards. So why not consider venturing into private label product selling today?
If you would like to get started with private label products, there's a new, bingeable mini series coming out that shows you how to start your own private label products ecommerce business this summer. 
It's put together by the team at Amazing who've helped countless people (including me) over the years build 6 and 7-figure businesses online… 
And goes over a simple way to find a great product to sell, launch it, and scale it as big as your vision goes.
Get first access to the series here >>