Discover the Ecommerce Latest Trends: Boost Your Online Store's Success!
The e-commerce landscape is constantly evolving. As an ecommerce entrepreneur, I know how important it is to keep up with the latest trends for your business success. Thus, I have taken the time to compile and share with you the top ecommerce latest trends for your online store.
Get ready to arm yourself with valuable insights and actionable tips that will help you outshine your competitors and take your online store to the next level. Let's dive in and explore the ecommerce latest trends that will revolutionize your business today!
DISCLOSURE: Some of the links that I share in this article ARE my affiliate links. This means I may earn a commission, at no extra cost to you. In fact, sometimes you'll get a discount or free credits just FOR using my link. 🙂
General Trends
Ecommerce is continually evolving, with emerging updates that reflect consumer preferences, behaviors, and tech advancements. In the post-Covid world, people have become more used to online shopping.
The following are some of the changes:
1. Shifts in Customer Behavior: Online shoppers now prioritize convenience and expect a frictionless buying experience. They want personalized shopping experiences, precise product recommendations, and instant access to relevant information.
2. Payment Preferences: Consumers prefer secure, fast, and convenient payment options such as e-wallets and mobile payments. In fact, a survey showed that 65% of shoppers use mobile payment options.
3. AR and AI Integration: Ecommerce businesses are now integrating Artificial Intelligence (AI) and Augmented Reality (AR) technologies to provide personalization and enhance customer engagement.
4. Chatbot-Assisted Customer Service: Chatbots are gaining popularity as more businesses use them to provide quick and automated customer service.
5. Mobile Shopping: Users now use their smartphones for most online transactions, with mobile commerce accounting for 53.9% of ecommerce sales in 2021.
6. Subscription Models: Subscription services are rapidly becoming popular, with Statista predicting that the subscription-based ecommerce market will reach $687 billion by 2025.
These trends showcase the growing importance of customer experience in ecommerce and highlight the need for businesses to use emerging technologies to enhance it. We will go into more details for each one of them below.
Mobile optimization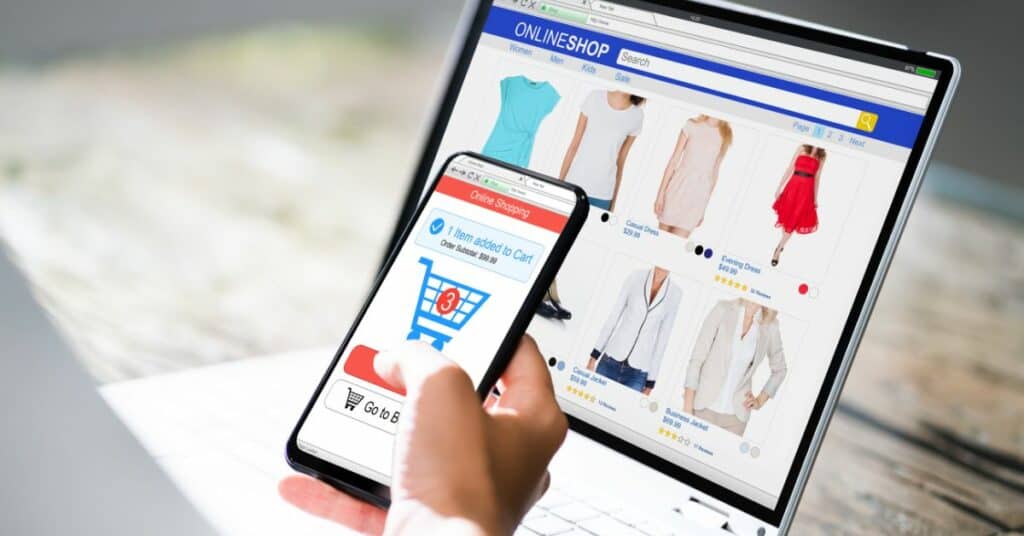 With mobile devices accounting for more than half of all internet traffic globally, it's more important than ever to optimize your online store for mobile. In fact, according to recent statistics, 79% of smartphone users have bought online using their mobile device in the last 6 months.
This means that if your online store is not optimized for mobile, you're potentially missing out on a huge market. Make sure your website has a responsive design, load times are fast, and navigation is easy to follow on mobile devices. You can implement the following for your store to optimize your store for mobile:
1. Mobile-first approach to online store: When designing or revamping your online store, prioritize the mobile experience. A mobile-first approach can help to avoid clunky and cluttered mobile web pages. For example, make sure that your product title is not too long such that it gets truncated on the mobile.
2. Implement a responsive website design: Your website should adjust its content to the size of the screen it is being viewed on to provide an optimal experience on any device. Responsive design ensures your ecommerce site looks great on mobile devices. Make sure that when you are choosing a theme for your Shopify store or WordPress site, it should be mobile-responsive.
3. Use data analysis: Collect data from your website and mobile app to monitor user behavior and identify customer preferences. This data can be used to enhance the mobile shopping experience with personalized marketing, advertisements, and curated product recommendations.
4. Mobile site speed: Mobile site speed is an important factor when optimizing your online store for mobile. Studies have shown that 53% of users will abandon a page if it takes more than 3 seconds to load. This means that if your website takes too long to load, you could be losing potential customers.
To ensure a fast loading mobile experience, there are a few steps you can take:
– Optimize image sizes
– Minimize redirects
– Use file compression
– Cache static content
By following these best practices, you can ensure that your online store is optimized for mobile and provides customers with an enhanced shopping experience. And with more people using their phones to shop online, staying on top of the latest trends is imperative.
Personalization: Leverage customer data to deliver personalized and tailored experiences.
Personalization is another trend that is becoming more popular in ecommerce. It refers to the ability to tailor the shopping experience to individual customers, considering their interests, preferences, and purchase history.
By using customer data to personalize your website and marketing messages, you can create a tailored shopping experience that resonates with your customers. This approach can lead to increased customer loyalty, sales, and ultimately, success.
Examples of personalization include product recommendations based on past purchases, personalized emails, and retargeting campaigns based on browsing history.
Here are some helpful tips and tricks for implementing personalization in your ecommerce business:
1. Collect customer data: To personalize a customer's experience, you need data. This can include information like their purchase history, browsing behavior, and preferences. Use surveys, cookies, and customer accounts to collect this data.
2. Analyze the data: Once you have collected customer data, analyze it to identify patterns and insights. This will help you understand your customers' needs, preferences, and behavior.
3. Use segmentation: Based on the data analysis, segment your customers into different groups. This will allow you to deliver targeted messaging, promotions, and products.
4. Create personalized product recommendations: Use customer data to suggest products or services that the customer is most likely to be interested in. This can be based on their browsing history, purchase history, or related products.
5. Personalize messaging: Use customer data to personalize your communications with customers. This can include using their name in emails, referencing their past purchases, or tailoring messaging to their preferences.
6. Streamline the checkout process: Use customer data to simplify the checkout process. This can include saving customer information, offering one-click purchasing, and customizing the checkout experience.
Overall, personalization is an effective strategy for ecommerce businesses to improve customer experiences and drive sales. By collecting and analyzing customer data, using segmentation, and personalizing messaging and product recommendations, you can create a personalized experience for your customers.
Automated Customer Support: Use chatbots to help customers get the answers they need quickly and accurately.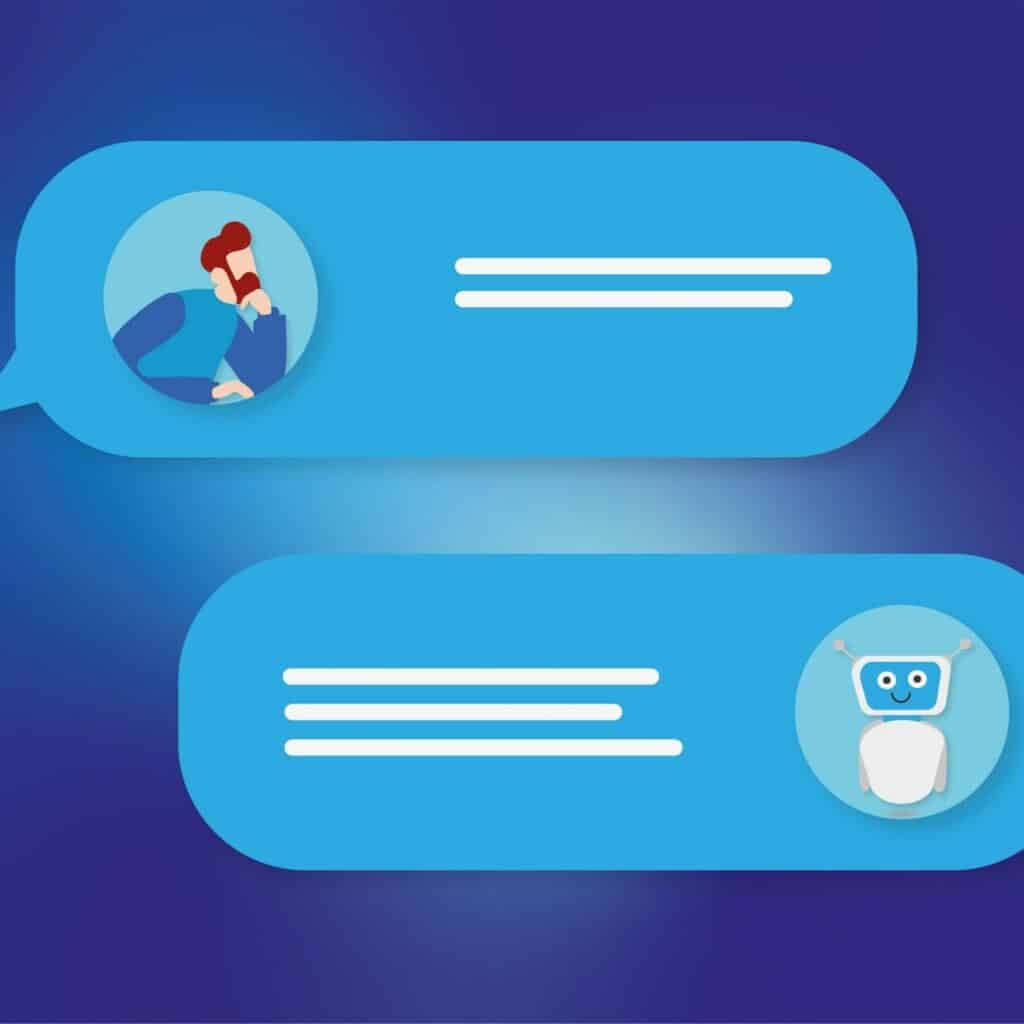 The idea of utilizing chatbots to provide automated customer support is a creative and attractive trend in ecommerce. Chatbots can help customers get the answers they need quickly and accurately, improving their experience on an online store.
Here are some tips and tricks to implement an automated customer support system for your ecommerce business:
1. Choose the Right Chatbot: There are many chatbots available in the market. Choose one that fits your business needs and is easy to integrate with your website. Make sure the chatbot is user-friendly and offers the necessary functions.
2. Provide Clear Information: Make sure your chatbot is programmed to provide clear and relevant information to the customer. The information should be based on the customer's query and must be accurate.
As ChatGPT gains more users, it has prompted companies to create advanced chatbots equipped with artificial intelligence. These chatbots can extract data from a company's website and learn how to assist customers with their inquiries effectively.
3. Use the Right Language: Use language that is easy to understand for your customers. Avoid using jargon or technical terms that customers may find difficult to comprehend.
4. Mobile Optimization: Most customers prefer using their mobile devices to access online stores. Make sure your chatbot is optimized for mobile devices.
5. Social Media Strategy: Integrating your chatbot with your social media platform can help customers get instant support. Customers can reach out to you directly through social media and get their queries answered.
6. Personalized Marketing: Using customer data, the chatbot can provide personalized recommendations and offers. This can help your ecommerce business improve its customer retention rate.
7. Website Design: The chatbot must be integrated with your website's design seamlessly. It should be easy to spot on your website so that customers can easily use it.
8. Data Analysis: Use data analysis to track customer conversations with the chatbot. This can provide valuable insights into customer behavior, preferences and pain points.
9. Omnichannel Strategy: The chatbot should be integrated with your omnichannel strategy. This will ensure that customers can get support from your business, no matter which channel they use.
10. Constant Improvement: As your ecommerce business grows, make sure the chatbot is improved and updated continuously. This will help improve customer experience on your online store.
Social selling is a creative and effective technique for ecommerce businesses to engage with their audience and build strong relationships. In this era of technology, social media provides an ideal platform for ecommerce businesses to showcase their products, connect with customers, and drive sales.
Use popular social media like Facebook, Instagram, TikTok and Twitter to attract customers to your online shop and reach your desired audience. Consider social media advertising, influencer marketing, and user-generated content to boost engagement and sales.
Social media allows you to create a community of loyal customers who will advocate for your brand. Social commerce allows you to sell your products directly through your social media profiles using integrated shopping options.
For example, Facebook has Facebook shops which cuts out the need for consumers to leave the social media platform and visit another website to buy something.
To leverage social media effectively, here are some tips and tricks to get started:
1. Know your audience: Understanding your target audience is crucial before designing your social media strategy. Identify the platforms where your audience spends their time and create content that resonates with them.
2. Engage with customers: Social media platforms allow businesses to interact with customers in real-time and provide an opportunity to address their queries and concerns promptly. Regularly check your social media feeds and respond to customer inquiries promptly.
3. Showcase your products effectively: Use high-quality images and videos to showcase your products on social media. Create product descriptions that are clear, concise, and engaging, highlighting the benefits of using them.
4. Use social media advertising: Social media advertising has become an effective way to reach a wider audience. Use paid ads on platforms like Facebook and Instagram to target your ideal audience, increase brand awareness, and drive sales.
5. Offer exclusive promotions and discounts: Customers love feeling appreciated, offer exclusive promotions and discounts on social media to incentivize them to buy. Social media is an excellent platform to give customers access to limited-time offers, daily specials, and future discounts.
6. Share user-generated content (UGC): Ecommerce businesses can build trust and loyalty by sharing user-generated content. Re-post customer photos and videos, showcase customer testimonials, and post reviews to your social media accounts to show that you value your audience's input.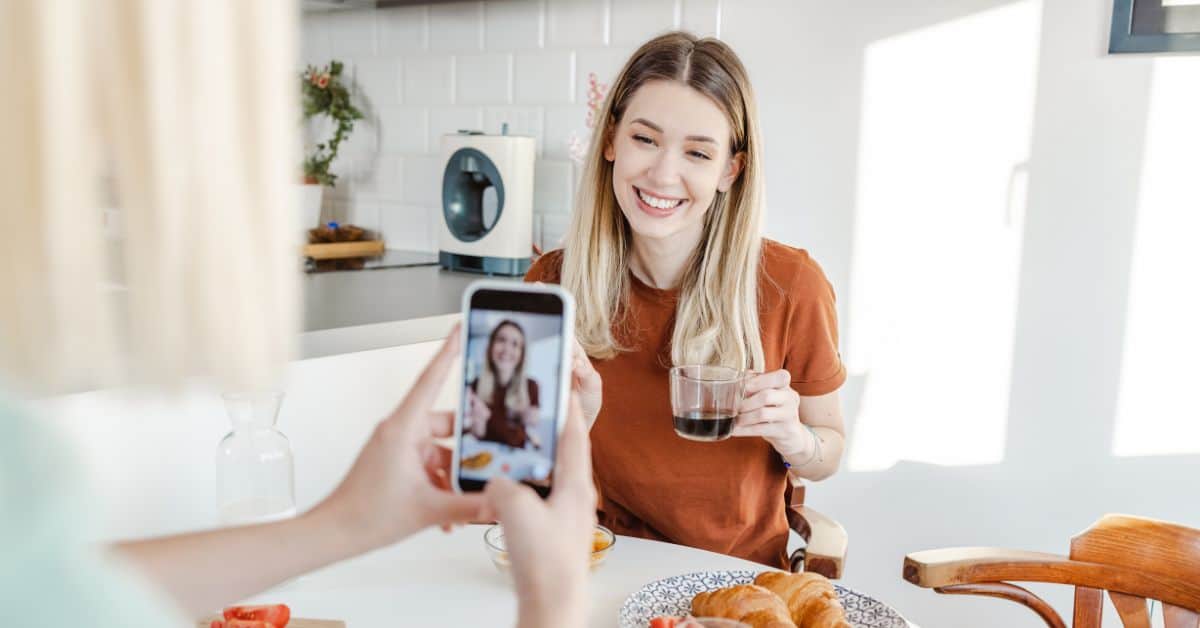 Social selling is an effective way for ecommerce businesses to engage with customers and drive sales. With a well-planned social media strategy, you can leverage the potential of social media platforms, increase brand awareness, and create lasting relationships with customers.
Voice Search: Optimize your website and content for voice search queries.
With the rise of smart assistants like Amazon's Alexa and Google Home, voice search has emerged as the next big thing in digital marketing. Searches via voice are becoming more popular as they offer users a convenient and hands-free way to access information.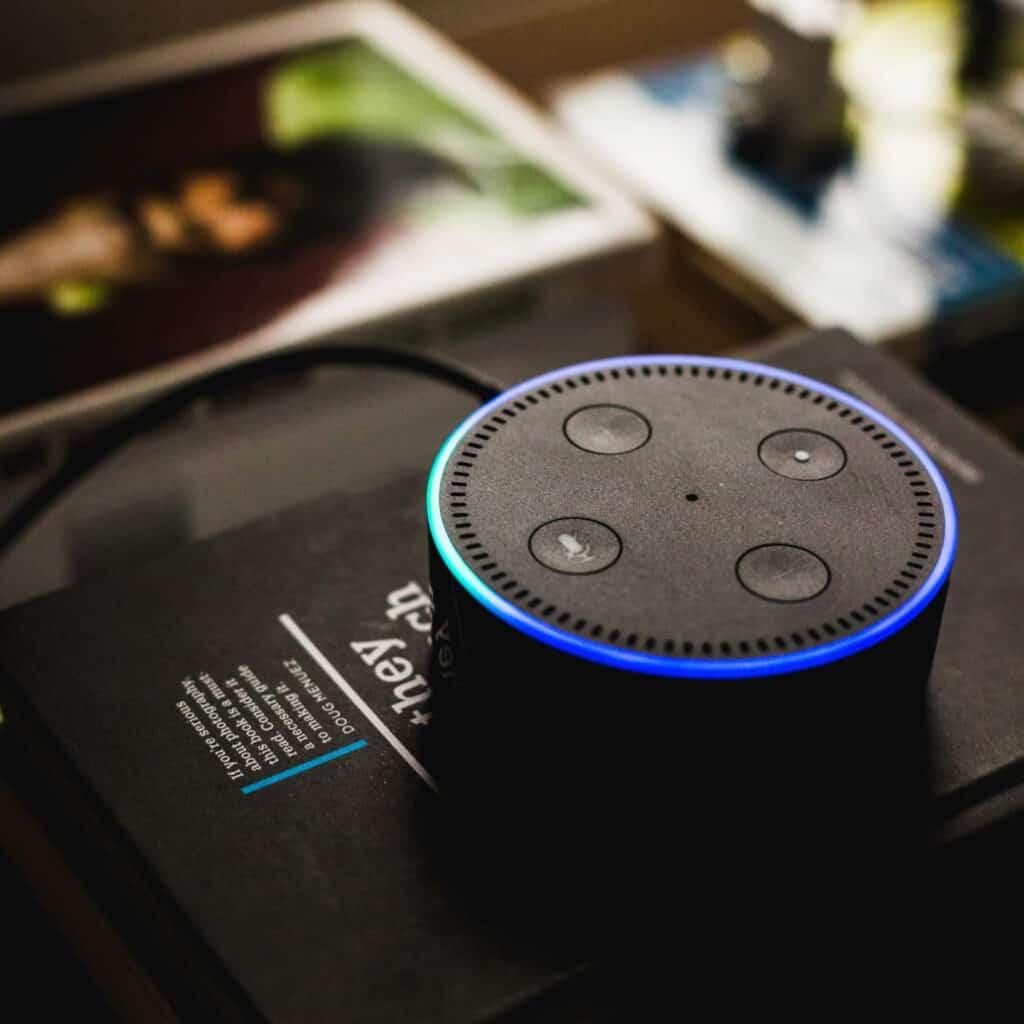 This means businesses need to start optimizing their websites and content for voice search to remain competitive. I have put together some tips and tricks to help you optimize your website for voice search queries.
1. Focus on long-tail keywords: Voice searches are more conversational and natural than text searches, so people are more likely to search using long-tail keywords. Thus, you should consider optimizing your ecommerce website for long-tail keywords to ensure that it appears in voice search results.
2. Make sure your website is mobile-friendly: With more people using their mobile devices to search for information than ever before, your ecommerce website needs to be mobile-friendly. If your website is not optimized for smartphones and tablets, it won't rank as high in voice search results.
3. Use structured data: Structured data makes it easier for search engines to understand your content. This increases the chances of your website appearing in voice search results. Thus, you should use structured data on your ecommerce website to provide more context about your products and services.
4. Create high-quality content: Content is still king as far as digital marketing is concerned. To optimize your ecommerce website for voice search, you need to create high-quality content that answers questions that people might ask when using voice search. This ensures that your content appears in voice search results.
5. Optimize for local search: Many voice searches are for local businesses and services. To enhance your ecommerce website's visibility in local search results, it's crucial to maintain consistent NAP (name, address, phone number) information throughout all online directories.
Optimizing your ecommerce website for voice search is vital to remain competitive in today's digital world. To appear in voice search results, improve your website by targeting specific longer keywords, producing good content, applying structured data, and optimizing for local search.
Visual Search: Use visual search tools to make it easier for customers to discover your products.
Visual search is an innovative way to enhance customer experience and make it easier for them to discover your products. For example, Google Lens – Search What You See is one such app that enables customers to search for products based on images.
Using image-based search tools can help customers find products more accurately. This idea is not just creative, it's a game-changer in the ecommerce industry.
Here are some tips and tricks to help you implement visual search and get the most out of it:
1. Optimize images for visual search: Make sure that your product images are high-quality, clear, and visually appealing. This will help increase the chances of your products being identified correctly by visual search tools.
2. Use descriptive alt tags: Alt tags are descriptions of images that appear when the image cannot be displayed. Use descriptive alt tags that include relevant keywords to enhance the image's SEO value.
3. Incorporate visual search tools on your website: Add a visual search bar to your website to make it easier for customers to search for products. This can also enhance your website's user experience and increase the chances of users staying on your website for longer.
4. Allow customers to upload their own images: Allow customers to upload images of products they are interested in and let visual search tools identify similar products from your website. This can help personalize customer experience and enhance overall satisfaction.
5. Track visual search metrics: Keep track of visual search metrics, such as the number of searches, click-through rates, and conversions. This can help you optimize your visual search strategy and make informed decisions to improve it.
Visual search is an innovative approach to improve customer experience and increase product discovery in ecommerce. By following these tips and tricks, you can enhance your website's visual search capabilities and stay ahead of the competition.
Augmented Reality (AR): Leverage AR technology to provide customers with a more immersive shopping experience.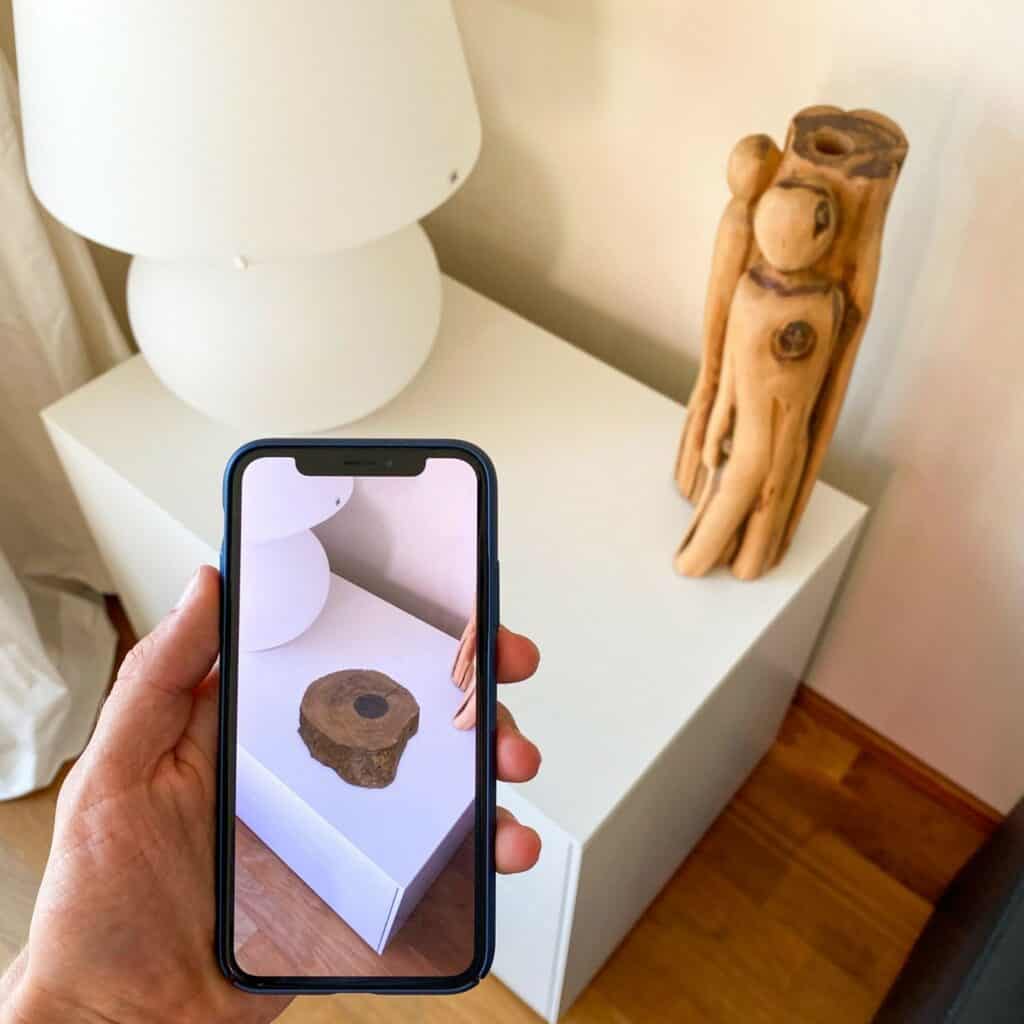 AR technology has opened up new ways of selling products online as it provides customers with a more immersive shopping experience. AR allows customers to view products in real-time, giving them a better understanding of their size, shape, and other details before buying.
This technology helps customers make informed decisions about what they're buying and increases the likelihood of a sale. Using AR technology can greatly improve customer satisfaction and decrease your return rates. Integrating AR technology into your eCommerce platform can thus help you stand out from the competition and increase sales.
Below are some tips on how to leverage AR technology to provide customers with a more immersive shopping experience:
1. Use AR to Create a Virtual Try-On Experience: Using AR technology to create a virtual try-on experience is a great way to engage customers and increase sales. This is particularly useful for businesses that sell clothing, jewelry, and other accessories. Virtual product try-ons can boost customer confidence and decrease return rates by allowing them to see how products look on them before purchase.
2. Make Product Information Interactive: AR can also be used to make product information interactive. By integrating AR technology into your eCommerce platform, you can allow customers to scan a product and get more information about it. This can include product specifications, reviews, related products, and more. This can help customers make more informed purchasing decisions and lead to higher sales for your business.
3. Create Promotions Using AR: Using AR technology to create promotions is a great way to engage customers and create a buzz around your brand. You can create custom AR experiences that are tied to specific products or promotions. For example, you can create an AR scavenger hunt that leads customers to different products on your site, each with a discount code or special offer. This can be a fun and creative way to increase sales and customer engagement.
4. Use AR to Enhance Customer Service: AR can also be used to enhance customer service. You can use AR to help customers through a step-by-step tutorial or to fix a problem with a product. This can be particularly useful for businesses that sell complex products or services.
5. Consider AR Advertising: Finally, consider using AR advertising to reach new customers. AR ads can be placed on social media platforms or other digital channels and can be used to promote specific products or experiences. This can be a powerful way to engage customers and increase brand awareness.
Integrating AR technology into your eCommerce platform is a creative and attractive way to provide customers with a more immersive shopping experience. Use AR to improve your business by creating virtual try-ons, interactive product information, promotions, and advertising. This will help you stand out from competitors.
Subscription Commerce
This is an innovative and compelling idea that has revolutionized the ecommerce industry. Subscription-based models enable businesses to boost customer loyalty and increase sales without the need for constant marketing and promotions.
To achieve success in the e-commerce industry, implementing subscription-based models is essential. Here are some tips and tricks on how to:
1. Offer customized subscription plans: Personalization is a crucial aspect of any e-commerce business. By offering customized subscription plans to your customers, you can create a sense of exclusivity and make them feel valued.
2. Provide incentives: Consider offering discounts or freebies to customers who choose to subscribe. This will motivate them to continue using your service.
3. Encourage customers to subscribe: Use pop-ups, newsletter subscriptions, and other social media platforms to encourage customers to subscribe to your service. Offering exclusive content and early releases can increase the appeal of your subscription service.
4. Offer flexibility: Give your customers the flexibility to adjust their subscription plan based on their changing needs. This will maintain customer satisfaction.
5. Communicate effectively: Keep your subscribers updated on upcoming products and services, promotions, and any changes to their subscription plans. Use email marketing and social media to reach out to your customers regularly.
Subscription commerce is an attractive idea that businesses should implement to increase customer loyalty and sales. Businesses can increase their customer base by creating successful subscription plans that are flexible, include incentives, and effectively communicate benefits to encourage customers to subscribe.
Live Streaming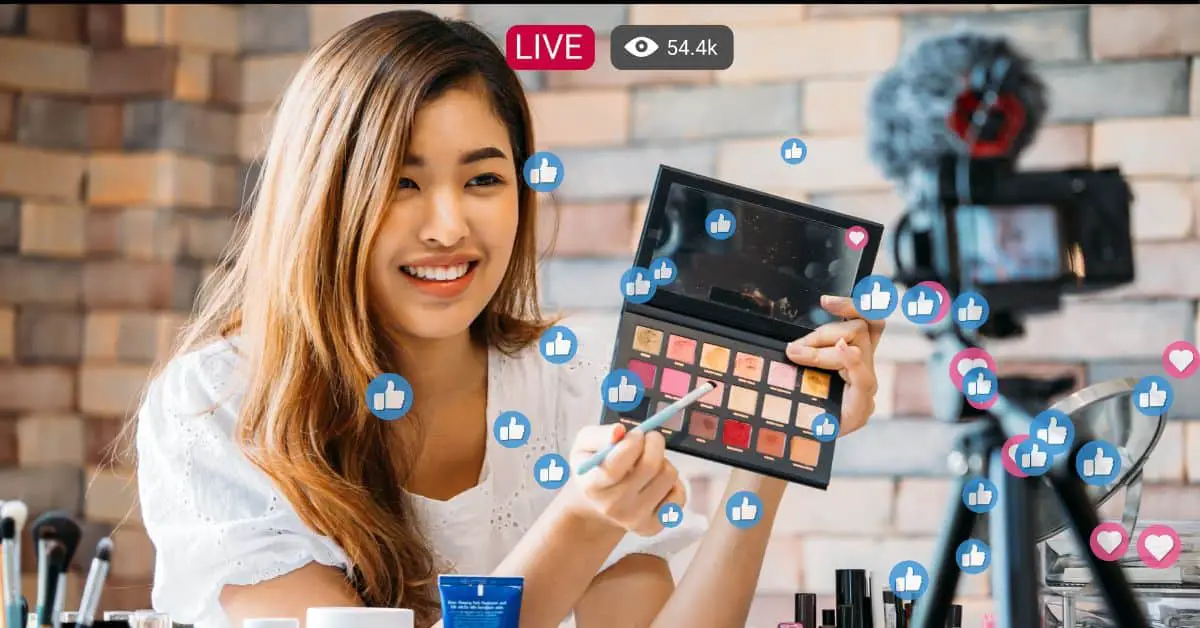 Live streaming has become one of the most popular ecommerce trends in recent years. It allows businesses to engage with their customers in real-time, creating an interactive and immersive shopping experience.
It also provides customers with an up-close look at products and offers detailed product information, making it easier for customers to make informed purchasing decisions.
Offering streaming services like live demonstrations, training sessions or webinars is an innovative and enticing approach to sign up new clients and keep existing ones. Below are some tips and tricks to make streaming work for your ecommerce business:
1. Determine what type of content best suits your products and target audience: Are you selling beauty products? Offer online makeup tutorials. Is your audience interested in fitness? Conduct online workout classes.
2. Promote your streaming sessions through various channels such as email lists, social media accounts, and your website. This will attract potential customers and help spread the word about your brand.
3. Ensure that your streaming technology is reliable and user-friendly: Use platforms like Zoom, Facebook Live, or Livestream that give you high-quality video and audio.
4. Use interactive features such as chat rooms, Q&A sessions, giveaways or polls to keep your viewers engaged and entertained. This will increase participation and interaction, leading to more sales and engagement.
5. Analyze your streaming metrics using tools like Google Analytics to evaluate the success of your campaigns. This will help you understand what works best for your audience and plan future streaming activities accordingly.
By incorporating streaming services into your ecommerce strategy, you can offer your customers a unique and engaging experience that leads to higher customer satisfaction and loyalty.
Recommendations
In the world of ecommerce, recommendations are a powerful tool to boost sales and improve customer satisfaction. Yet, traditional recommendation systems often fall short in recommending the right products to the right customers. That's where AI-powered recommendations come in.
By leveraging the power of machine learning and deep learning algorithms, ecommerce businesses can provide personalized and relevant product recommendations to their customers.
Below are some tips and tricks to implement this idea for your ecommerce business:
1. Collect customer data: To provide personalized recommendations, you need to collect data on your customers' preferences, browsing behavior, purchase history, and demographics. Use this data to create customer profiles and segment them into groups based on their similarities.
2. Choose the right algorithm: There are various AI-powered recommendation algorithms available, such as collaborative filtering, content-based filtering, and hybrid recommendations. Choose the algorithm that fits your business needs and goals.
3. Train the algorithm: Once you've selected the algorithm, you need to train it on the data collected from your customers. This will help the algorithm learn the preferences and behavior of your customers and make accurate recommendations.
4. Test the recommendations: Before implementing the recommendations on your website or app, test them thoroughly to ensure their accuracy and relevance. Also, monitor the performance of the recommendations regularly and make necessary adjustments.
5. Personalize the user experience: Use the recommendations to personalize the user experience on your website or app. For example, recommend products based on the user's browsing history, or suggest complementary products to what they've already added to their cart.
6. Optimize the recommendations: Continuously optimize the recommendations by analyzing the data and feedback from customers. This will help you improve the accuracy and relevance of the recommendations and drive more sales.
AI-powered recommendations can be a game-changer for ecommerce businesses by providing personalized and relevant product recommendations to their customers. By following these tips and tricks, you can implement this idea for your business and improve the customer experience.
Conclusion on ecommerce latest trends
Ecommerce has transformed the way we do business and connect with consumers, making it more accessible and convenient than ever before. This post highlighted ecommerce latest trends that are essential for online store owners to stay ahead of the game.
To make shopping fun and easy for customers, it's important to focus on mobile-friendly website design, personalized promotions, automated customer service, social media sales, and optimizing for voice search. By implementing these trends, online store owners can not only stay competitive but also attract and keep customers, ultimately improving their bottom line.
By staying on top of ecommerce trends, you can make your online store stand out from the crowd, ensuring that your customers keep coming back for more. So what are you waiting for? Start implementing these trends today and unlock the full potential of your online store.