13 Effective Online Store Promotion Ideas That Work Wonders for Your Business
Think about your favorite online store. What makes you go back to it time and time again? Is it the products they offer, or is there something more? The truth is, behind that irresistible allure lies a smart, strategic blend of promotion techniques that not only draw you in but keep you coming back for more.
In today's hyper-competitive digital landscape, having a great product isn't enough. Your online store needs to be seen, heard, and remembered. And that's where effective promotion comes in. With the right strategies, you can engage your audience, convert traffic into sales, and even turn first-time buyers into loyal customers.
But here's the kicker: Not all promotional strategies are created equal. Some might bring you a flurry of traffic but no sales, while others could have potential customers slipping through your fingers just when you're about to close the deal. So the question is, how do you find the right mix?
That's what we're here to explore! In this blog post, we'll uncover 13 effective online store promotion ideas that have been proven to work wonders for businesses. Whether you're looking to reach a new audience, build customer loyalty, or simply boost your sales, these tips will guide you on your journey to e-commerce success.
So, ready to give your online store the promotional boost it deserves? Let's dive into some popular ideas to effectively promote your online store and maximize sales!
DISCLOSURE: Some of the links that I share in this article ARE my affiliate links. This means I may earn a commission, at no extra cost to you. In fact, sometimes you'll get a discount or free credits just FOR using my link. 🙂
Flash Sales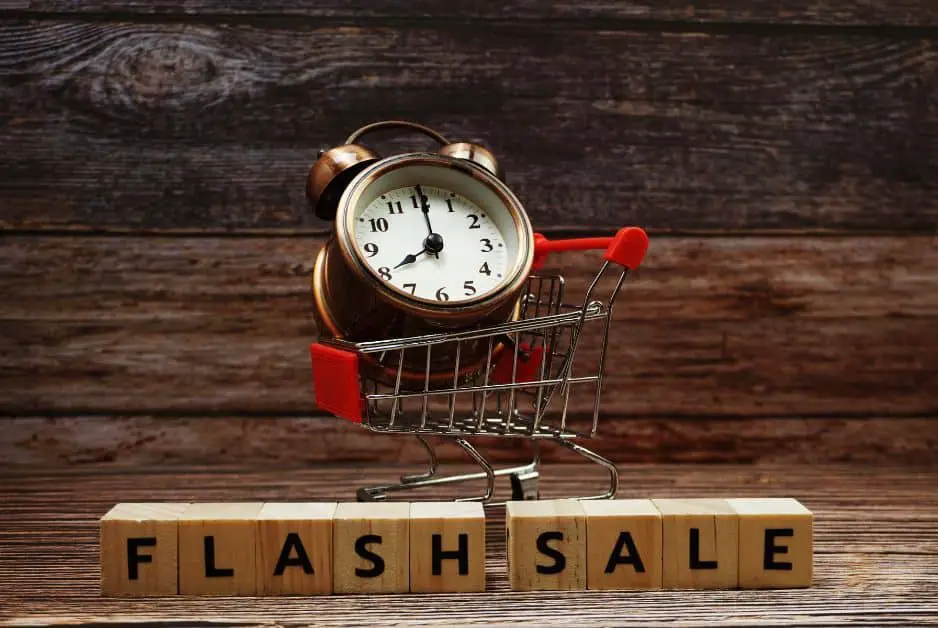 Flash sales are time-limited promotions that create a sense of urgency and exclusivity among online shoppers. These sales offer significant discounts or special offers for a limited period, typically ranging from a few hours to a few days.
The concept of flash sales benefits online stores in several ways. Firstly, they create a sense of urgency, compelling customers to make quick purchasing decisions. The time-limited nature of flash sales encourages potential customers to take immediate action, as they fear missing out on the exclusive deals. This urgency drives customer engagement and can lead to impulse purchases, thereby boosting revenue for online businesses.
Additionally, flash sales create a feeling of exclusivity. By offering limited-time discounts or exclusive perks, online stores make customers feel privileged to be part of the sale. This enhances the overall shopping experience and strengthens customer loyalty.
However, to successfully execute a flash sale, careful planning and preparation are crucial. You must ensure that your website can handle increased traffic during the sale period, to avoid any technical glitches or website crashes. It is also essential to prepare sufficient inventory to meet the increased demand and fulfill orders promptly.
Loyalty Programs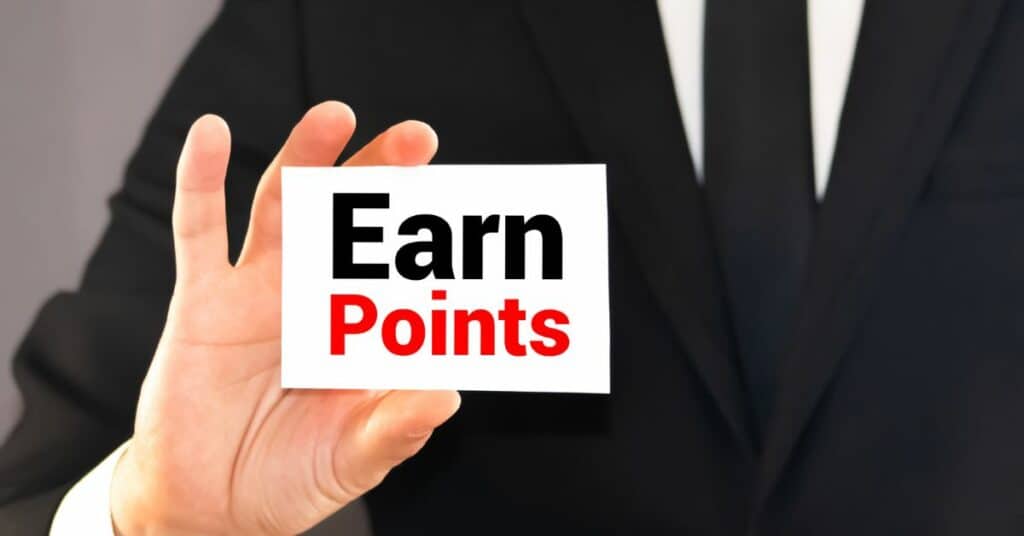 Loyalty programs play a crucial role in online store promotion, as they help create positive customer experiences, encourage repeat purchases, and build long-term relationships. By offering rewards and incentives, online stores can incentivize their customers to continue shopping with them, ultimately increasing customer loyalty.
There are various elements that can be included in a loyalty program to make it successful. One common practice is offering rewards based on customer purchases. This can include points that can be redeemed for discounts, freebies, or exclusive perks. Personalized recommendations based on customer preferences and browsing history can also enhance the shopping experience and increase customer satisfaction.
VIP access is another effective way to engage customers and make them feel special. Providing early access to sales, exclusive products, or limited-time promotions can create a sense of exclusivity and build loyalty among customers.
Implementing loyalty program tiers can also be beneficial. By offering different levels of perks and rewards based on customer spending or engagement, you can motivate customers to increase their purchases to reach higher tiers.
Referral Programs
Referral programs are an effective way for online stores to tap into the power of word-of-mouth marketing and drive customer acquisition. By incentivizing customers to refer friends and family to your online store, you can expand your customer base and increase your reach.
One of the main benefits of referral programs is that they provide incentives for both the referrer and the referred customer. By offering discounts, store credits, or other rewards to customers who refer others, online stores create a win-win situation. Referrers are motivated to spread the word about your store, as they can earn rewards for each successful referral.
At the same time, the referred customers feel valued by receiving discounts or special offers, which encourages them to make a purchase and become loyal customers themselves.
Referral programs take advantage of the trust and familiarity that exist within social circles. When a customer refers someone they know to your store, it implies a level of endorsement and trust in your brand. This makes the referred customer more likely to make a purchase, as they are more inclined to trust recommendations coming from someone they know.
Overall, referral programs are a cost-effective way for online stores to acquire new customers and leverage the power of word-of-mouth marketing. By providing incentives for both the referrer and the referred customer, you can encourage your existing customers to become advocates and attract new customers to your store.
Product Bundles and Discount Codes
Product bundles combine multiple items together at a discounted price, creating value for customers while increasing average order value for the business. By offering bundles that include complementary products or related items, you can entice customers to buy more than they initially planned. This strategy works particularly well for ecommerce businesses that sell a wide range of products.
Discount codes are another powerful promotional tool. By offering customers a percentage or fixed dollar amount off their purchase, you can incentivize immediate sales and create a sense of urgency. Using tiered discounts based on the quantity ordered can further drive larger purchases.
For example, offering a 10% discount for one item, a 15% discount for two items, and a 20% discount for three or more items can encourage customers to buy more to unlock bigger savings.
Exclusive coupon codes add an element of exclusivity and reward for customers. Businesses often use exclusive coupon codes to entice customers to make a purchase by offering limited-time discounts or special promotions. This tactic helps create a sense of exclusivity and urgency, increasing customer engagement and driving sales.
You can offer discounts when customers combine the main product with related or complementary items for upselling. For example, offering a discount on a bundle that includes a laptop and a printer encourages customers to buy both items, resulting in increased sales and customer satisfaction.
In conclusion, product bundles, discount codes, tiered discounts, exclusive coupon codes, and upselling are all effective strategies for promoting your online store, driving sales, and enhancing the customer shopping experience.
Complementary Products and Cross-Promotions
One effective strategy to maximize your promotions is to incorporate complementary products and cross-promotions. By offering related products alongside the main purchase, you can increase the average order value and enhance customer satisfaction.
Complementary products are items that work well together or enhance the use of the main purchase. For example, if a customer is buying a laptop, complementary products could include a laptop bag, a mouse, or a laptop cooling pad. By strategically positioning these products alongside the main purchase, businesses can entice customers to add them to their shopping carts.
Cross-promotions involve partnering with other businesses to offer bundled deals. This can be done by collaborating with brands that offer complementary products or services. Examples of successful cross-promotions include airlines offering travel accessories during the checkout process and electronics retailer Best Buy's gaming bundles, which include gaming consoles, games, and accessories.
By incorporating complementary products and cross-promotions in your online store promotions, you can not only increase your average order value but also enhance customer satisfaction by providing them with conveniently bundled options.
Email List Building and Email Marketing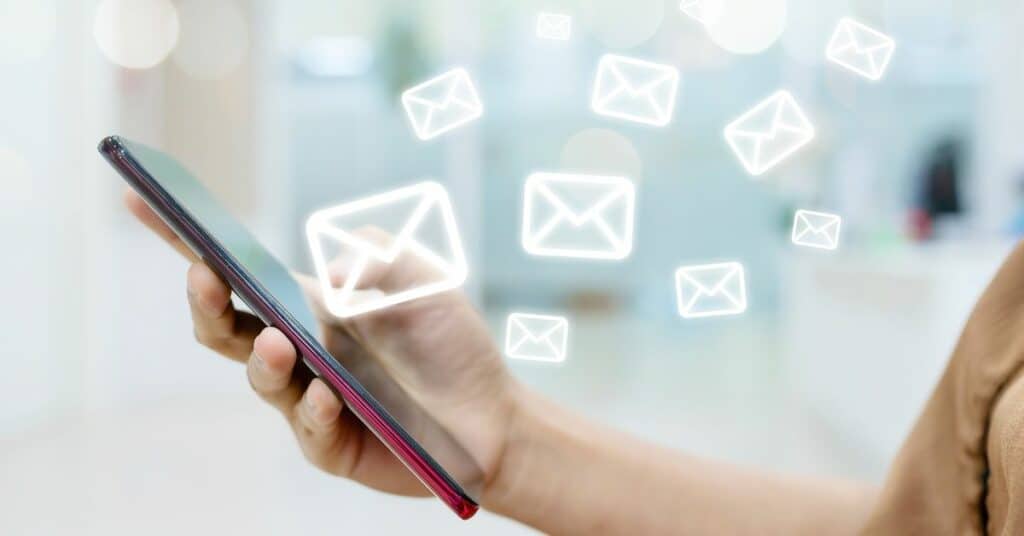 Email list building is a crucial strategy for you to engage with prospective customers and drive sales. To successfully build an email list, you can employ various tactics such as offering incentives like exclusive discounts or freebies in exchange for email subscriptions. Additionally, optimizing the website's signup forms, creating compelling lead magnets, and leveraging social media platforms can also help in growing the email list.
Once an email list is established, you can utilize email marketing to nurture relationships with subscribers and convert them into loyal customers. Different types of emails can be sent to achieve different goals.
Promotional emails, such as flash sale announcements or limited-time discounts, can create a sense of urgency and drive immediate sales. Newsletters or content emails can be used to deliver valuable information, showcase new arrivals, or highlight customer reviews to increase brand trust and engagement.
Must-have email flows for online stores include welcome emails, abandoned cart recovery emails, and post-purchase follow-up emails. Welcome emails are critical in making a strong first impression, introducing your brand, and offering a special discount to incentivize the first purchase.
Abandoned cart recovery emails remind customers about their unfinished purchases and offer incentives to encourage them to complete the transaction. Post-purchase follow-up emails aim to enhance customer satisfaction, gather feedback, and cross-sell complementary products.
By leveraging email list building and email marketing strategies, you can effectively reach your target audience, increase customer engagement, and drive sales conversions.
Leveraging Social Media Platforms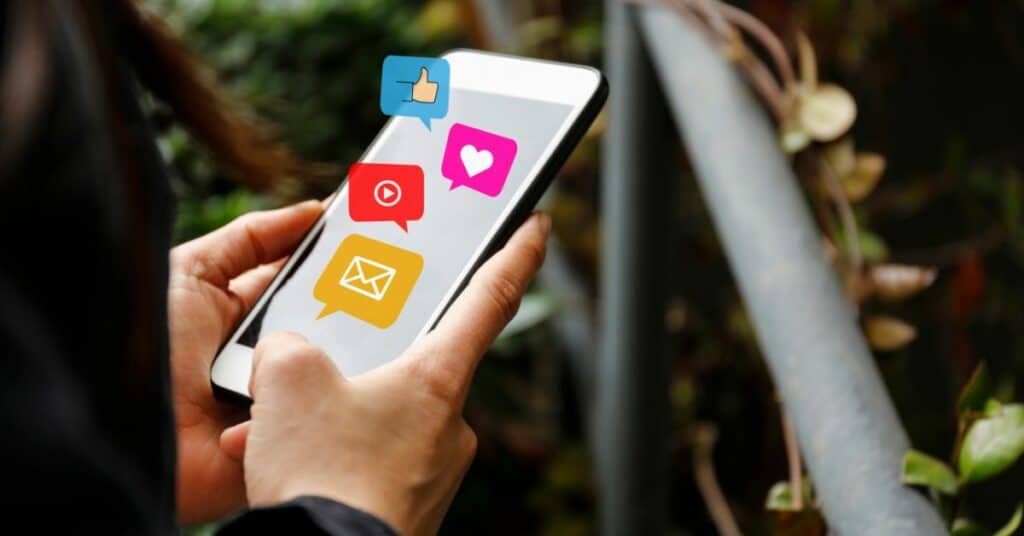 Social media platforms provide valuable opportunities for online store promotion. Facebook, with its extensive user base, offers a wide reach for businesses to connect with potential customers.
Through Facebook Ads, you can target specific demographics, interests, and behaviors, ensuring that your promotions are reaching the right audience. Additionally, Facebook allows you to showcase your products using engaging visuals and videos.
Instagram, known for its visual-centric nature, is a popular platform for online store promotions. With its focus on imagery, you can create visually appealing posts to showcase their products and highlight your brand. Instagram also offers features like shoppable posts and Instagram Stories, providing seamless shopping experiences and opportunities to run promotional campaigns through sponsored content.
Whatsapp, with its massive user base, can also be utilized for online store promotion. Businesses can leverage the platform to send personalized messages, share product updates, and send promotional offers.
Another popular Social Media Platform is TikTok, the trending video-sharing app, can also be a valuable platform for businesses to showcase their products through short and engaging videos. By leveraging popular hashtags and trends, businesses can increase their reach and engage with a younger audience.
Twitter (which is called X now), with its real-time updates and active user base, can be great for promotional campaigns. Using hashtags and engaging with followers, businesses can generate buzz and reach a wider audience. Twitter also supports the use of visuals and videos, allowing businesses to showcase their products creatively.
LinkedIn, a professional networking platform, can be valuable for B2B online stores. With its emphasis on business-related content, businesses can connect with industry professionals and potential partners. LinkedIn also offers advertising options like Sponsored Content and InMail, enabling businesses to reach their target audience effectively.
We will delve deeper into Pinterest and Quora which are two more Social Media platforms that are often overlooked but beneficial for online store promotion, in the following sections.
Use Pinterest to drive organic traffic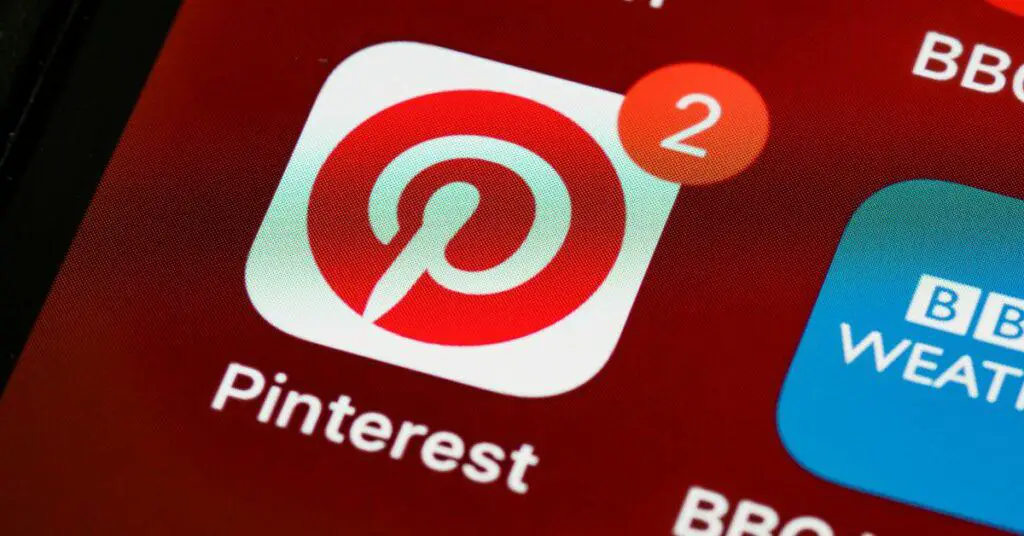 Pinterest is a powerful platform that can drive organic traffic to your ecommerce website and attract potential customers. By utilizing Pinterest effectively, you can significantly increase your online store's visibility and reach a wider audience.
One of the key benefits of using Pinterest is its highly visual nature, which is ideal for showcasing your products. With over 463 million active users, Pinterest provides a unique opportunity to engage with potential customers who are actively searching for inspiration and ideas.
To optimize your Pinterest presence and drive organic traffic, here are some actionable strategies and best practices:
1. Create high-quality, visually appealing pins that showcase your products. Use professional product images and compelling descriptions to captivate users and encourage them to click through to your website.
2. Utilize relevant keywords in your pin descriptions and board titles. This will help your pins appear in search results when users are looking for products or inspiration.
3. Join and actively contribute to relevant group boards. Group boards have a larger audience and can help expose your pins to more users, resulting in increased visibility and potential traffic.
4. Engage with the Pinterest community by repinning, liking, and commenting on other users' content. This will help you build connections and attract followers interested in your niche.
5. Utilize rich pins, which provide additional information, such as pricing and product details, directly on the pin. This can increase click-through rates and direct traffic to your website.
By implementing these strategies and maintaining an active presence on Pinterest, you can drive organic traffic to your ecommerce website, attract potential customers, and ultimately boost sales.
Use Quora to establish thought leadership
Quora is a powerful platform for promoting your online store and connecting with potential customers. Here are some steps to effectively use Quora for online store promotion:
1. Create a Quora business account: Start by setting up a dedicated business account on Quora. This will allow you to establish your brand presence and engage with the Quora community.
2. Identify relevant questions: Search for questions related to your niche or industry. Look for questions that align with your target audience's interests and needs. This will ensure that your answers are seen by potential customers.
3. Provide valuable answers: Focus on providing insightful, informative, and helpful answers. Showcase your expertise and establish yourself as an authority in your field. By delivering value, you can gain the trust of Quora users and increase the chances of them visiting your online store.
4. Include links to your online store: When appropriate, include links to relevant pages on your online store within your answers. This can be in the form of blog posts, product pages, or landing pages. Ensure that the links are subtle and contextually relevant.
5. Encourage readers to visit your website: At the end of your answers, invite readers to visit your website for more information or resources. Use a call-to-action that entices them to take action and explore your online store further.
By leveraging Quora effectively, you can drive targeted traffic to your online store and increase brand visibility among potential customers. Remember to be genuine, helpful, and responsive to create a positive impression on the Quora community.
In summary, the social media platforms provide you with the means to connect with your target audience, showcase your products, and run promotional campaigns. By leveraging these platforms effectively, you can drive increased visibility, engagement, and ultimately, sales.
One effective way to promote an online store is by utilizing Medium as a platform. With its wide user base and high authority in the online publishing world, Medium offers several benefits for reaching a wider audience and driving organic traffic to your store.
Using Medium allows you to tap into a large community of readers who are potential customers. By publishing high-quality content related to your products or industry, you can attract the attention of these users and establish yourself as an expert in your field.
To effectively use Medium for online store promotion, start by creating informative and engaging articles that provide value to your target audience. Focus on topics that are related to your products or niche and showcase your expertise. Be sure to optimize your articles for search engines by using relevant keywords and including links to your online store.
Engaging with the Medium community is also crucial. Interact with other authors and readers by commenting on their articles and responding to comments on your own. This helps build relationships and increases the visibility of your content.
By utilizing Medium as a promotional tool, you can reach a wider audience, drive organic traffic to your online store, and establish yourself as a trusted authority in your industry.
User-Generated Content Campaigns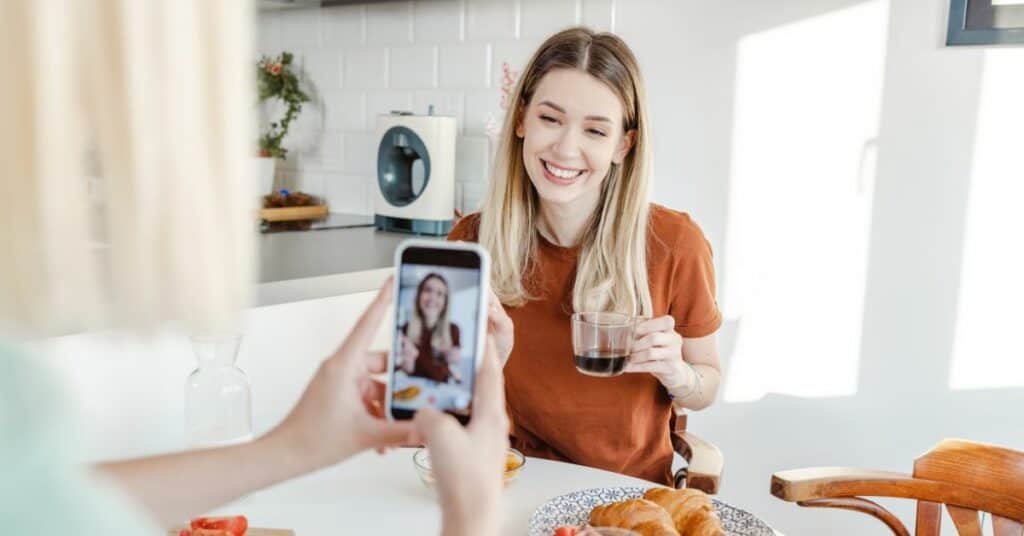 User-generated content campaigns are a powerful tool for online store promotion. By encouraging customers to share their experiences and showcase products, you can drive sales, raise brand awareness, and build consumer trust.
Collecting and leveraging user-generated content, such as customer reviews, ratings, testimonials, and social media posts, is essential in today's digital landscape to create social proof. According to studies, customers are more likely to make a purchase after reading positive reviews from fellow shoppers. In fact, a survey found that 88% of consumers trust online reviews as much as personal recommendations.
To encourage customers to share their experiences, you can offer incentives such as discounts, exclusive offers, or the chance to be featured on your website or social media channels. By creating contests or running campaigns that ask customers to submit photos or videos of themselves using the products, you can generate a wealth of user-generated content.
User-generated content not only helps increase sales but also boosts brand visibility. When customers share their experiences on social media, they are essentially marketing the products to their own network of family, friends, and followers. This word-of-mouth marketing can significantly expand the reach of an online store and attract new customers.
By collecting and leveraging customer reviews, ratings, testimonials, and social media posts, you can drive sales, raise brand awareness, and build consumer trust. Encouraging customers to share their experiences through contests and incentives can have a profound impact on consumer perception and online visibility.
Search Engine Optimization (SEO) Strategies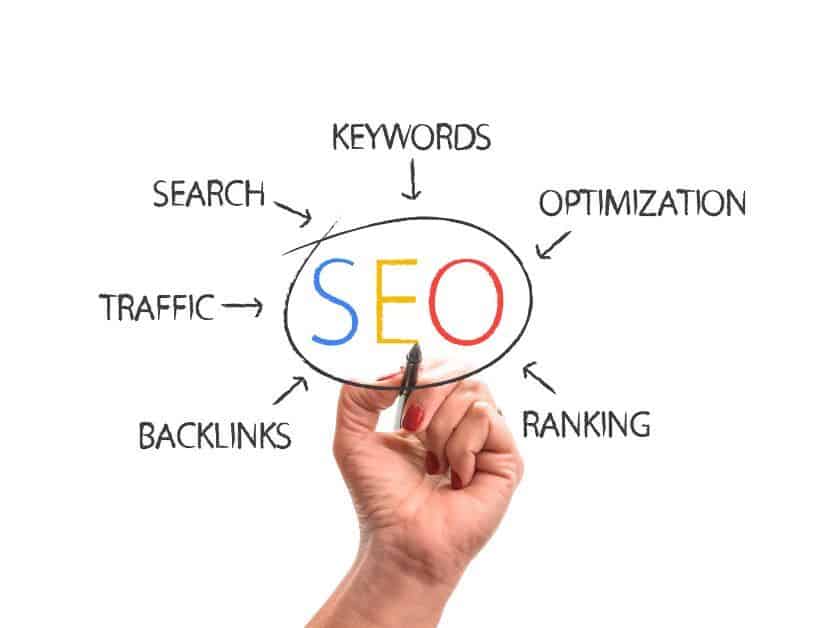 Search Engine Optimization (SEO) strategies play a crucial role in online store promotion. By optimizing various elements of your online store, you can enhance your search engine visibility and attract potential customers.
One key aspect of SEO for online stores is optimizing product titles, descriptions, images, and customer reviews. By using relevant keywords in these areas, you can improve your chances of appearing in search engine results for related queries. This helps potential customers find the products they're looking for and increases the likelihood of making a purchase.
Creating valuable and relevant content is another important SEO strategy for your online store promotion. By regularly publishing blog posts, articles, or videos that provide relevant information and insights in the niche, you can position yourself as an authority in the industry. This not only helps improve search engine rankings but also builds trust and credibility with potential customers.
By improving search engine visibility and positioning the store as an authority, you can attract more prospective customers and increase sales.
Paid Ads and Promotional Campaigns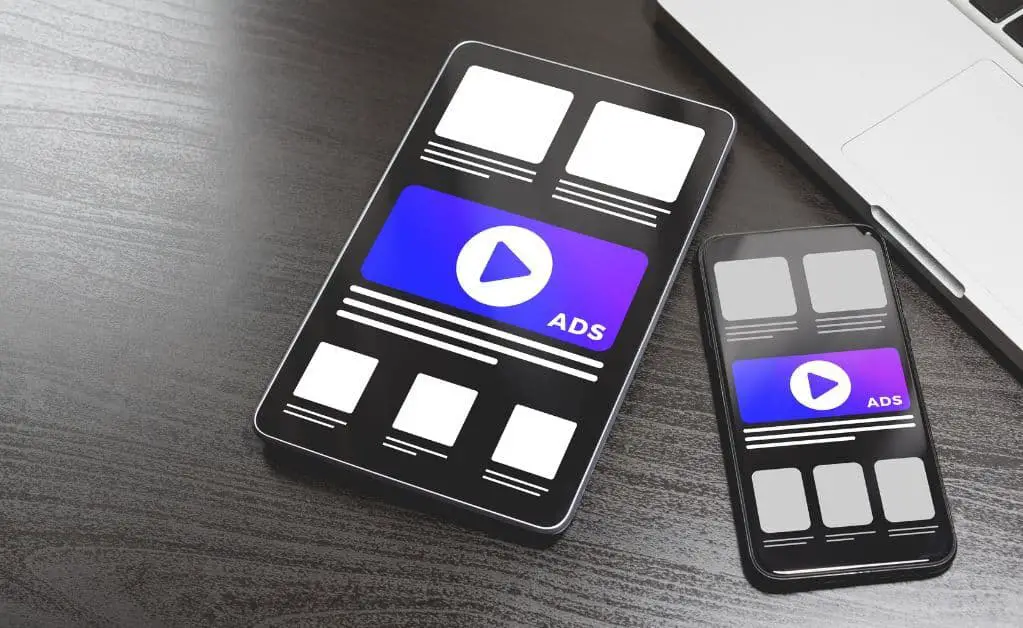 Paid ads and promotional campaigns are an effective way to promote an online store and reach a wider audience. When utilizing these strategies, it is important to target specific audiences and create compelling ad content to generate maximum results. Otherwise it can be very costly and ineffective.
To start, you should identify your target audience to ensure your ads are reaching the right people. This can be based on factors such as demographics, interests, or previous purchase behavior. By understanding who your potential customers are, you can tailor your ads to resonate with them.
Creating compelling ad content is crucial to grab the attention of online shoppers. This includes using visually appealing images, catchy headlines, and compelling calls-to-action. The content should highlight the unique selling points of the products or services being offered and clearly communicate the benefits to the target audience.
Different platforms can be utilized for paid ads and promotional campaigns. Social media ads, such as Facebook or Instagram ads, can be effective in reaching a large number of users based on their interests and behaviors. Additionally, retargeting campaigns can help reconnect with visitors who have previously shown interest in your online store's products or services.
Conclusion on Effective Online Store Promotion Ideas That Work Wonders for Your Business
Promoting your online store requires effort and creativity. Use these effective online store promotion ideas to increase visibility, attract your target audience, and increase sales. Remember to incorporate your brand personality and values in your promotional campaigns to create a lasting impression. With these promotion ideas in mind, you'll be on your way to a successful online business.