Ready for the Rush? Top Strategies to Prepare for Q4 and Maximize Sales

Today is the 2nd of September. Q4 is fast approaching in one month away! The final quarter of the year is known to be the busiest and most profitable time for businesses. In fact, during this period, businesses make up to 40% of their annual revenue.
This means that, as an Online entrepreneur, you must prepare for Q4 properly to ensure you make the most of it. Whether you are a seasoned online entrepreneur or just starting, preparation is the key to succeeding in Q4.
Now, you may be thinking, "How exactly do I prepare for this crucial quarter and make the most of it?" You're not alone in this boat. The good news? With the right strategies in place, you can navigate through the Q4 waves confidently and come out victorious.
So, are you ready to seize the opportunity, overcome the Q4 challenge, and make it your quarter of triumph? Let's dive into the practical strategies to prepare for Q4 and transform it from a daunting challenge into a gateway of opportunities!
DISCLOSURE: Some of the links that I share in this article ARE my affiliate links. This means I may earn a commission, at no extra cost to you. In fact, sometimes you'll get a discount or free credits just FOR using my link. 🙂
Understanding the Power of Q4: The Golden Quarter
Q4 is the short form for the fourth quarter, which refers to the final three months of the calendar year: October, November, and December. For businesses, Q4 is often the most lucrative and busy period due to the holiday season and increased consumer spending.
The allure of the holiday season, the emergence of new shopping trends like Black Friday and Cyber Monday, the year-end bonuses, and the overall festive spirit drive consumer spending, making Q4 a period of unprecedented sales growth. This is why Q4 is not just another quarter, it's the golden quarter, the period that can turn the tide of your business if leveraged properly.
What to Expect During Q4
Q4, also known as the end-of-year rush, is an exciting yet stressful time for businesses, especially those operating on ecommerce marketplaces such as Amazon. This period is marked by increased traffic and potential changes in Amazon's policies. One of the main challenges during Q4 is inventory management, as businesses need to ensure availability while avoiding storage drama due to Amazon's inventory limits.
Despite the challenges, Q4 also presents opportunities for product experimentation. With the higher sales volume, businesses can test out new products and marketing strategies to capitalize on the increased traffic. However, it is crucial to monitor inventory reports and real-time data to ensure that production goals are met effectively.
In addition to managing inventory, businesses must also stay informed about Amazon's constant changes. This may involve keeping up with policy updates, advertising campaigns, and marketing strategies to stay ahead of the competition.
Overall, Q4 is a busy period with increased traffic and potential sales. Despite the challenges, businesses can make the most of this time by proactively managing inventory availability, adapting to Amazon's policies, and seizing opportunities for product experiments.
Preparing for the Holiday Season
Preparing for the holiday season requires careful planning and execution to ensure a successful and profitable Q4. By following these steps, you can position yourself for maximum sales and customer engagement:
Analyze Past Performance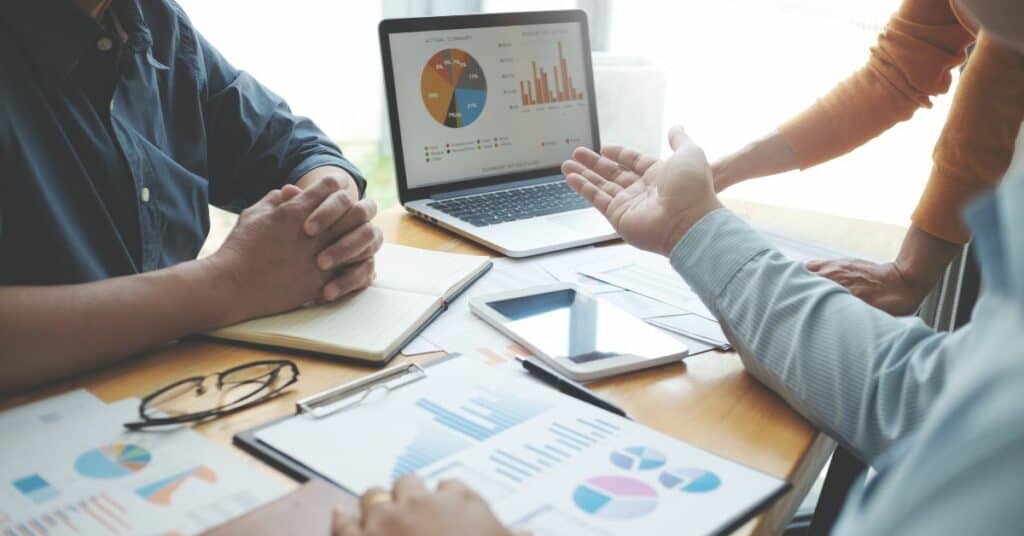 The first step is to analyze the data from your previous Q4 performance (if this is not your first time selling in Q4). Review the lessons learned, the successes achieved, and the challenges faced. This will help you identify areas of improvement and build your strategy for this year's Q4.
Taking time to review your past performance is not just about looking at the overall data, but also about understanding the finer details. What product sold the most? What marketing strategies worked well? Was there a particular demographic that showed more interest in your products? These questions can help you dive deeper into the performance analysis.
By understanding what worked and what didn't in the past, you have the opportunity to replicate successful strategies and avoid past mistakes. This in-depth review is a crucial part of your preparation for Q4, and can provide insight into what your customers want and how to deliver it most effectively. Be thorough, be analytical, and most importantly, be ready to learn from your past to shape a more successful future.
Set realistic goals
After analyzing historical data, set realistic revenue and marketing goals. This will give a clear direction on how to allocate resources effectively. Be ambitious, but also be realistic.
Plan ahead
Now that you have reviewed past performance, it is time to plan ahead. Create a list of actionable items for each aspect of your business: marketing, sales, customer service, etc. Set specific goals and objectives for each area. These should be based on data and insights gained from analyzing past performance.
The next step is to create a timeline which outlines when these tasks must be completed in order to ensure maximum success in Q4. This timeline will help keep you (and your team) on track and ensure that you have everything ready when Q4 finally arrives.
Once the timeline is set, review it with your team and allocate roles and responsibilities. This will help to ensure that everyone is focused on delivering the tasks at hand and that they are working together to capitalize on this golden quarter.
Inventory management
Assess your inventory levels and ensure you have enough stock to meet the potential surge in demand during the peak shopping season to avoid stockouts and loss of revenue. Assess your historical sales, current stock levels, and inflows to plan the inventory accordingly. Stock up on the inventory that was top-seller last year and anticipated to lead this year's sales.
Monitor your inventory closely and have a plan in place to quickly restock popular items. This will prevent any potential customer disappointment and lost sales.
Optimize your website and product listings
Make sure your website is optimized and running smoothly. Furthermore, you need to ensure that the website loads fast, the checkout process is seamless, and it caters to the needs of your customers. Your site also needs to be mobile-friendly and easy to navigate, as more customers are accessing E-commerce sites using their mobile devices.
Don't forget to optimize the product descriptions, images and make sure they are visually attractive. Update and optimize your product listings with relevant keywords to improve search engine optimization. Enhance product photographs and descriptions to attract potential customers and ensure a positive user experience.
Leverage Automation
With Q4 comes an influx of customers and orders, so it's important to ensure that your business can handle the increase in sales. Leveraging automation technology can help you manage this extra workload with ease.
Automation solutions like sales triggers (to upsell or cross-sell products) or customer service chatbots can help streamline processes and maximize efficiency. Automated order fulfillment can help streamline processes and save time.
Automation can also be used to monitor stock levels, generate reports, and other tasks that will free up time for you to focus on more important tasks. The result? Smoother operations, improved efficiency, and increased sales.
Stay on top of trends
Research and identify new trends and products that align with your target audience's preferences. Expanding your product line can generate excitement and attract new customers, as well as keep existing customers engaged.
Stay on top of industry trends and news. Amazon often updates their policies and procedures, so it's important to stay informed. This will help you adapt quickly to any changes and also take advantage of any new opportunities that may arise.
Start PPC campaigns early
Stand out in the competitive e-commerce marketplace by launching your Amazon PPC campaigns early. Use targeted keywords and compelling ad copy to capture potential customers' attention and drive traffic to your product listings.
A/B test your PPC campaigns to find the best-performing strategies. Monitor and adjust your campaigns regularly to achieve maximum returns on investment.
Engage Your Audience
With an influx of customers comes the need to engage with them in meaningful ways. Make sure your social media accounts are active during this period by creating engaging content that speaks to their needs and interests. This will help show your audience that you are listening and ready to provide them with the solutions they need.
Use up-to-date and trendy information to create relevant content that your customers can relate to. This will help build better relationships, establish trust, and drive more sales.
Read Related Posts
Prepare for Unexpected Challenges
No matter how prepared you are, the unexpected can happen. Keep in mind that this is a highly competitive period and that many businesses will be vying for their share of the market. It's important to stay one step ahead by anticipating potential problems and preparing for them accordingly.
Not only should you plan for potential challenges, but also have backup plans or strategies in place to keep your business running smoothly. For example, if an order is delayed due to a shortage of supplies or the website crashes due to high traffic, what will you do to ensure that customers are still satisfied? Knowing the answers to these questions can help you stay on top of any hiccups and make sure that your Q4 performance doesn't suffer as a result.
Top Strategies to Prepare for Q4 and Maximize Sales
Here are some practical top strategies that will help you prepare for Q4 and maximize sales:
Create a Strong Marketing Plan and execute your marketing campaigns
Marketing is key during Q4. You want to make sure that you're reaching your target audience and that your message is clear and effective. Take the time to create a strong marketing plan that includes social media, email marketing, and other digital marketing tactics.
You may also want to consider running promotions or sales to incentivize customers to buy from you. In addition, offer promotions, discounts, and other incentives to attract customers to buy and/or return.
Increase your advertising budget
As the competition is intense during Q4, consider increasing your advertising budget to drive more traffic to your site. Utilize platforms like Facebook, Instagram, TikTok, and other networks to reach a broader audience with your campaigns. Invest in Pay-per-click advertising, email marketing, influencer marketing, retargeting, and other advertisement techniques to maximize your sales and revenue.
Seasonal Content and Advertising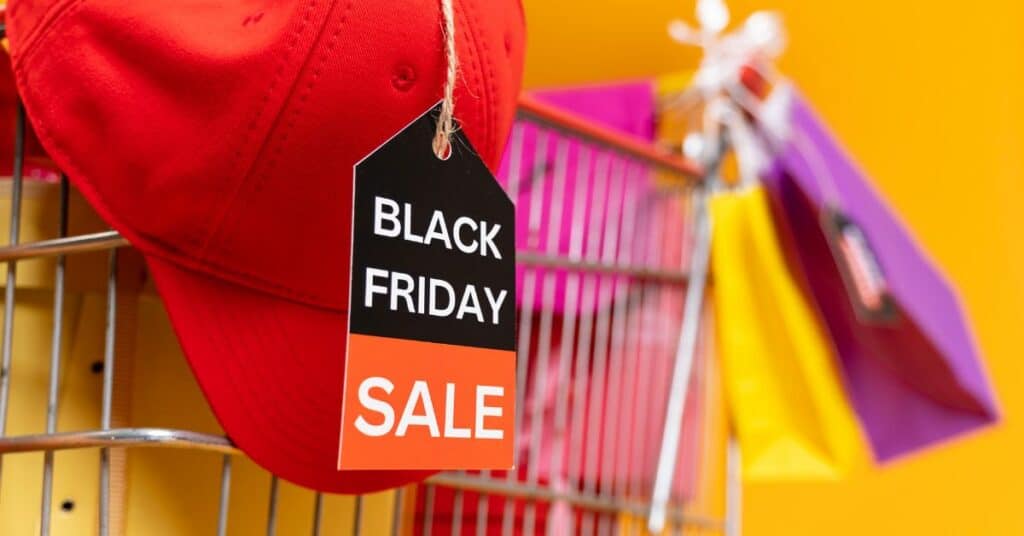 Get into the holiday spirit with your customers by incorporating seasonal elements into your business. Create holiday-themed content, launch campaigns that align with major shopping days – such as Black Friday, Cyber Monday, and Christmas – and use festive visuals in your advertising. This will resonate with audiences and make your brand a part of their festive experience.
Review your marketing strategy
Utilize the data analytics tools to tweak your campaigns and create new ones targeted at seasonal promotions that will drive traffic and conversions. Don't forget to highlight and promote your best products on your website and social media pages.
Offer Exclusive Deals
Everyone loves a good deal, especially during the holiday season. Offering exclusive discounts, bundled offers, or free shipping can encourage consumers to choose your brand over others. Highlight these deals prominently on your website and social media platforms to attract as many customers as possible.
Email Marketing Strategy
Email marketing is a powerful tool, especially during Q4. Segment your customer list and send personalized emails with product recommendations based on their past purchases. This can increase engagement and encourage repeat purchases.
Read Related Posts
Customer Support – Prepare for the holiday rush
Customer service is crucial during Q4, as customers are most enthusiastic and excited about the products and deals on offer and may have queries and issues that need to be addressed promptly. Ensure you have enough staff and resources to handle the increased demand.
Consider implementing a live chat feature on your website or use chatbot to provide quick and effective support. Having a robust customer service system that can handle the increase in support requests is crucial to maintain customer satisfaction and loyalty in the long term.
Plan ahead for post-holiday season
The post-holiday season is an opportunity to deepen your relationship with clients and invite them back to your store throughout the year. Implement a comprehensive retention strategy that includes newsletters, follow-up call-ins, personalized promotions, and social media strategies designed to keep customers engaged with your brand.
Don't Forget to Take Care of Yourself
As an entrepreneur, it's easy to get caught up in the hustle and forget to take care of yourself. But it's important to remember that you're no good to your business if you're burnt out and exhausted.
Take the time to prioritize self-care, whether that's going for a walk, meditating, or spending time with friends and family. This will help you stay energized and focused throughout Q4.
Maximizing Profits: Reaping the Fruits of Your Q4 Preparation
The journey to maximizing profits during Q4 starts with a single step: effective planning. This is the foundation of your business success. The time and effort you invest in preparing for Q4 put you ahead of the competition, giving you a significant advantage.
By thoroughly analyzing your sales data, adjusting your marketing strategies, optimizing your website, and honing your customer service, you are crafting a comprehensive roadmap to profit maximization.
Remember, your plan is more than just a guide, it's a promise to your business and your customers that you're ready to exceed expectations. Every decision you make, every strategy you implement is an investment in the future success of your business. So, embrace the power of planning.
As Q4 approaches, keep your eyes on the prize. With your well-crafted plan in hand, you're not just hoping for increased profits, you're expecting them. Because you've put in the work, because you've had the foresight to prepare, the rush of Q4 is no longer a daunting storm, but an ocean of opportunities waiting to be seized.
The essence of entrepreneurial success lies in a blend of hard work and strategic planning, particularly as we navigate Q4. Each meticulous step taken, each calculated decision made, and every ounce of effort exerted are integral pieces of the larger puzzle. This season is not just about surviving the rush, but thriving in it and seizing the opportunities it presents.
Conclusion
Q4 is undoubtedly the busiest and most profitable period for businesses, and you must be well-prepared to take advantage of the opportunity. This blog post has outlined essential steps for entrepreneurs to follow in preparing for Q4.
Setting realistic goals, executing marketing campaigns, optimizing your website for mobile devices, preparing your inventory, and your team are all crucial elements in making Q4 successful. Prepare for Q4 with the aim of providing exceptional customer experience because satisfied customers are your best source of advertising and reviews.
Remember, the key to conquering Q4 is preparation. With these practical strategies, you'll be well-equipped to seize the potential of the golden quarter and maximize your sales. So gear up, strategize and get ready to make Q4 your quarter of triumph!