Make Your Store Stand Out: The Power of Ecommerce Product Photography
As the saying goes, "A picture is worth a thousand words". In the world of online shopping, product photography is the key to success. It's important to showcase products well online since customers can't physically touch or feel them like in a physical store.
Effective product photography can help your store stand out against the competition and catch the attention of potential customers. In this blog post, we'll explore the power of ecommerce product photography and provide you with some practical tips on how to make use of it to make your store stand out.
DISCLOSURE: Some of the links that I share in this article ARE my affiliate links. This means I may earn a commission, at no extra cost to you. In fact, sometimes you'll get a discount or free credits just FOR using my link. 🙂
What Is Ecommerce Product Photography?
Ecommerce product photography refers to the process of capturing images of products to showcase on an ecommerce website or marketplace. This type of photography is incredibly important as it helps to attract potential customers and increase conversion rates. 
Read Related Post
Why Great Ecommerce Product Photography Matters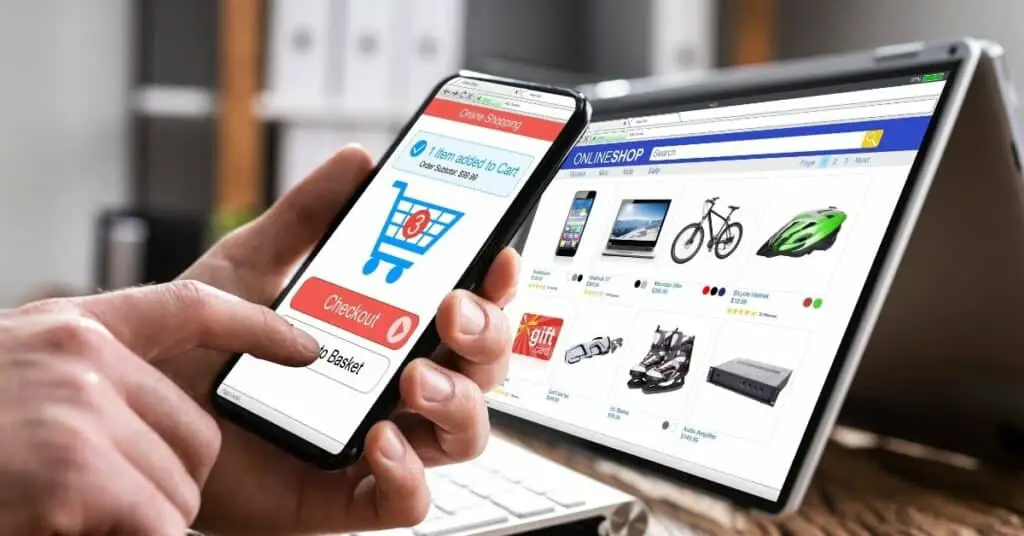 As mentioned earlier, customers rely heavily on product images to make purchasing decisions online. They want to see every detail of the product before they buy it, and they want to be able to envision themselves using it.
Thus, your product images need to be visually appealing, showcase the product from different angles, and highlight its key features. If you've got that covered, you're on your way to convincing potential customers to buy from you.
That's why great ecommerce product photography matters. It can make the difference between a customer clicking "buy now" and a customer clicking away from your store.
Good ecommerce product photography does more than just showcase your product. It communicates your brand identity, establishes trust with your customers, and creates a sense of desire for your products. And in an increasingly competitive ecommerce landscape, great product photography can be the key to standing out from the crowd.
Where can you get product images?
When you first started selling online, you may be wondering where you can source your images. There are a few different options for getting product images and they are listed below:
Take your own
You can take photos yourself. If you are creating your own product images, make sure to follow product photography best practices like using a plain background and good lighting. You want to ensure that you are using high-quality images that accurately represent your products.
Get from suppliers and process it
Acquiring images from your suppliers is a viable option, although you might have to modify them to match the appropriate size and quality standards for your online store. Consider hiring a specialized professional from Fiverr to assist you with post-production tasks such as photo retouching and editing, so that your images will be presented professionally and elegantly.
Another option is to create mock-ups of your products. You can use Canva, an online design tool, to easily create mock-ups of your products with customizable backgrounds and layouts.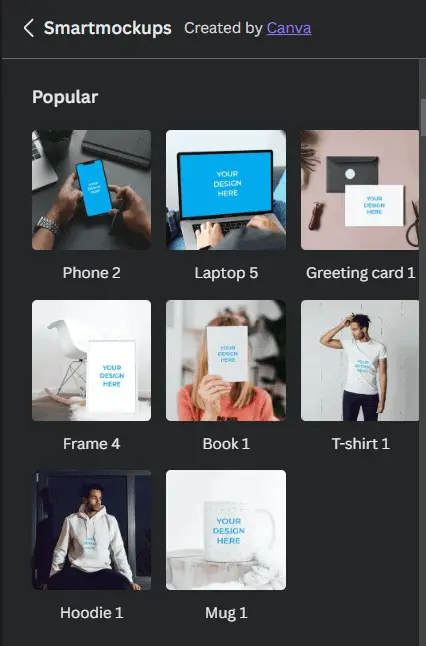 Get professional photographers to take photos
If you have the budget, you might consider hiring a professional photographer to take custom photos of your products. Professional photographers understand how to make products look their best and know what angles to use to make products look their most appealing.
They also have access to high-end equipment and can help you create product photography that will wow your customers. It's a balance between budget and quality, but if you're serious about growing your ecommerce business, investing in professional photography is worth consideration.
Tips for creating high-quality ecommerce product photography
Ecommerce product photography takes a bit more effort than just taking a picture with your phone camera. To really make an impact, it's important to focus on quality. Here are some useful tips for creating high-quality ecommerce product photography:
Use a professional camera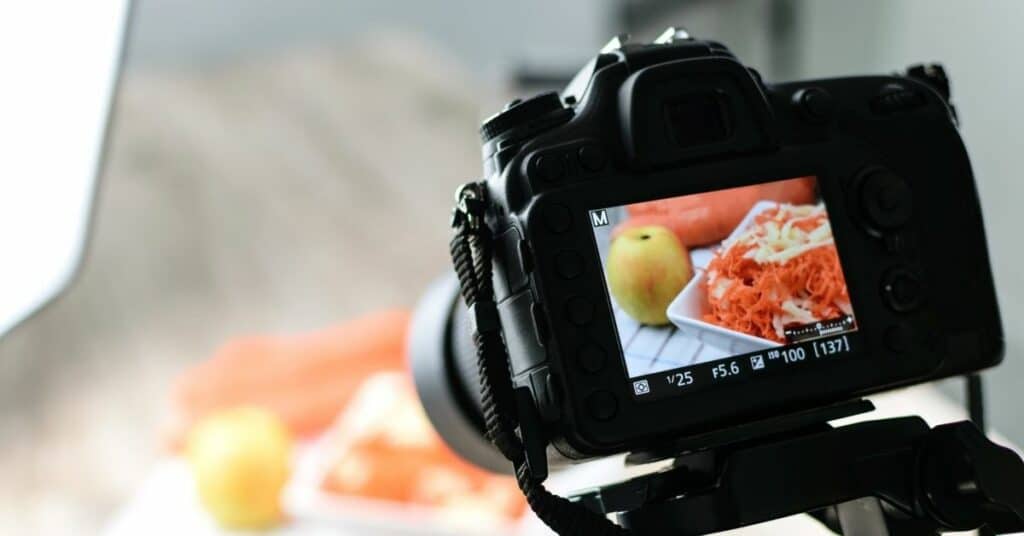 If you don't have access to professional equipment, then using your phone camera is an acceptable alternative. However, if you can afford it, invest in a professional camera. This can make all the difference in the final product.
If you do not have the budget for professional equipment, consider renting or borrowing.
Use a plain background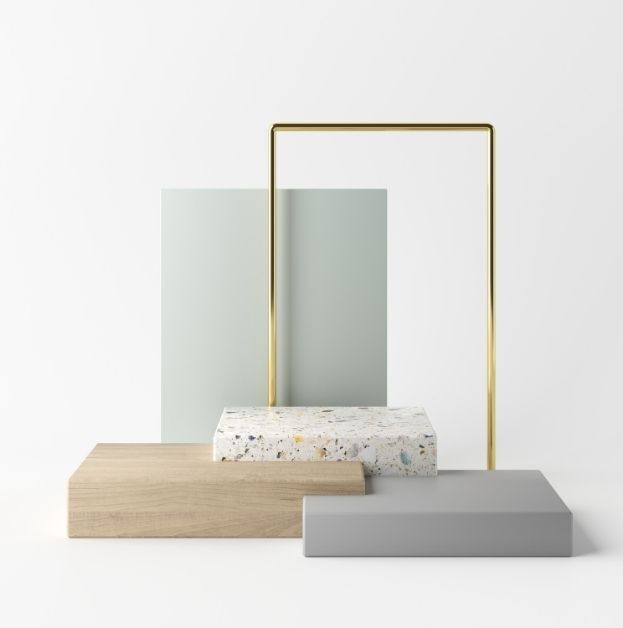 A plain white background is commonly used for ecommerce product photography since it provides a clean and consistent look. This is also needed for the first product photos of the listings when you list your products on Amazon.com.
You can take some photos of your products with white background and then use background removal software (e.g. Canva Pro has a great background remover) to remove the background easily. You can then add different backgrounds using the different mockup templates in Canva to your product photos.
Lighting Techniques for Product Photography
Lighting is a crucial factor in product photography. Whether you are using natural light or artificial light sources, there are several techniques you can use to capture compelling product images.
Some popular lighting techniques for product photography include using a light tent or softbox to diffuse light, using a key light to enhance the product's appearance, and using post-production techniques such as color correction in software like Adobe Lightroom or Photoshop.
Showcase the product from different angles
Take multiple photos from different angles to show customers the product and help them understand it better before making a purchase. This includes close-ups of important details as well.
Here are some key tips to help you showcase your product from different angles effectively:
1. Highlight key features: When showcasing the product from different angles, remember to focus on its key features. This is particularly important for products with intricate designs or unique details.
2. Provide a 360-degree view: Consider creating a 360-degree video of your product to show it from every possible angle. This can be especially useful for products that have a "wow-factor".
3. Use different backgrounds: Switch up the backgrounds you use to show your product, so that each image looks unique and interesting. Different backgrounds can highlight different aspects of the product.
4. Consider using animations: If your product has moving parts or features that are difficult to capture in a photograph, consider using an animated video to showcase it.
Showing your product from different angles highlights its key features and helps customers understand what you're offering. By highlighting key features, providing a 360-degree view, using different backgrounds, and animations, you can make your product more appealing and help it stand out in a crowded market.
Use props sparingly
Props can help add context and visual interest to your photographs, but use them sparingly so they don't distract from the actual product. One use for props is to help customers determine the relative size of the products.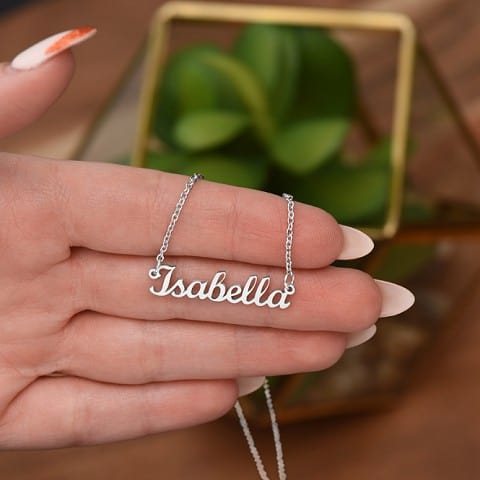 Providing customers with a clear representation of your product's size is crucial to avoid any potential disappointment upon receiving the item. Lack of size accuracy in product descriptions may lead customers to believe that the product they received doesn't match what was advertised.
For example, if you are selling jewelry, you may want to show it in comparison to a person's hand. Props can also be used to show how the product is used or worn. For example, fashion products often use mannequins or other models wearing the clothing items.
Edit your photographs carefully
To make your product photos more effective, it's important to be consistent with your style and branding. This means keeping the same background, lighting, and image composition throughout your product range.
Consistent product photos make your store look more professional and can make it easier for customers to navigate and shop your site. When editing your photographs, ensure that colors are accurate and consistent across all images. Avoid over-editing photos as this can make them look unnatural.
Showcase your product in action with lifestyle photos
Showing how your product can be used in real life can be extremely beneficial for driving sales. It provides customers with a context to visualize how they might use or wear the product.
Use product photography to showcase your products being used by real people. This can help shoppers understand the benefits of your product and how it can fit into their lives.
For example, if you sell workout clothes, show models doing various exercises in those clothes. You can also show the workout clothes on models in different settings to provide a better idea of how the clothing fits and looks in real life. This can help shoppers envision themselves wearing the clothes while working out.
By displaying your home decor products in a stylishly furnished room, you can provide customers with a clear mental image of how the item could enhance the overall look of their own living space.
Optimize Images for SEO
Optimizing your ecommerce product photography for SEO is something that can often be overlooked. But this is important since images can drive traffic to your website.
Make sure all your images have descriptive file names and alt tags that include relevant keywords. This will help search engines understand what your images are about and help shoppers find your products online.
Common mistakes to avoid in eCommerce product photography
Poor lighting and composition
This is one of the most common mistakes that people make when doing product photography. Poor lighting and composition can result in blurry or washed-out images, which will not give customers a good impression of your products.
Inconsistent image sizes and backgrounds
Inconsistent image sizes and backgrounds can make it difficult for customers to compare products and make it hard to navigate through your store. All the images should be of the same size, have a consistent background, and are taken from the same angles.
Lack of attention to detail
When taking product photos, it's important to pay attention to small details that can make a difference in the customer's perception of your products. For example, for clothing items, make sure to iron out any wrinkles or creases before photographing them.
Not showcasing the product's features effectively
When photographing your products, make sure to showcase its key features. Don't just take a photo of the product from one angle – show it from different angles and highlight its best features.
By avoiding these common mistakes in your ecommerce product photography, you can create images that will help make your store stand out among the competition.
Conclusion
Product photography is a crucial aspect of making your online store stand out. By following simple guidelines such as using natural light, showing the product from different angles, and keeping the background simple and consistent, you are able to capture the essence of your product in its truest form.
By following the tips and avoiding common mistakes, you can improve your product photography and increase your sales. Remember, the quality of your product photography can make all the difference in the success of your eCommerce business.
With the right product photography techniques, you can create a strong brand identity and a positive impact on your potential customers. So, start implementing these tips and witness the difference it makes to your online store!