How To Increase Store Conversion Rate with These 38 Tips
In the last blog post, we delved into: What is Ecommerce Conversion Rate and why does it matter in the last blog post. Today we will share 38 tips on how to increase store conversion rate for your online stores as this is such an important topic. If you are not happy with the number of sales your online store is generating, this post is for you. Keep reading!
Some of them have been mentioned before, but I am going more in-depth here and I have categorized them so you don't have to feel overwhelmed. You can just zoom into those relevant sections you would like to work on and refer to this article to work on other sections later.
DISCLOSURE: Some of the links that I share in this article ARE my affiliate links. This means I may earn a commission, at no extra cost to you. In fact, sometimes you'll get a discount or free credits just FOR using my link. 🙂
Conversion Category 1: Product page/landing page
Get visitors' attention right away.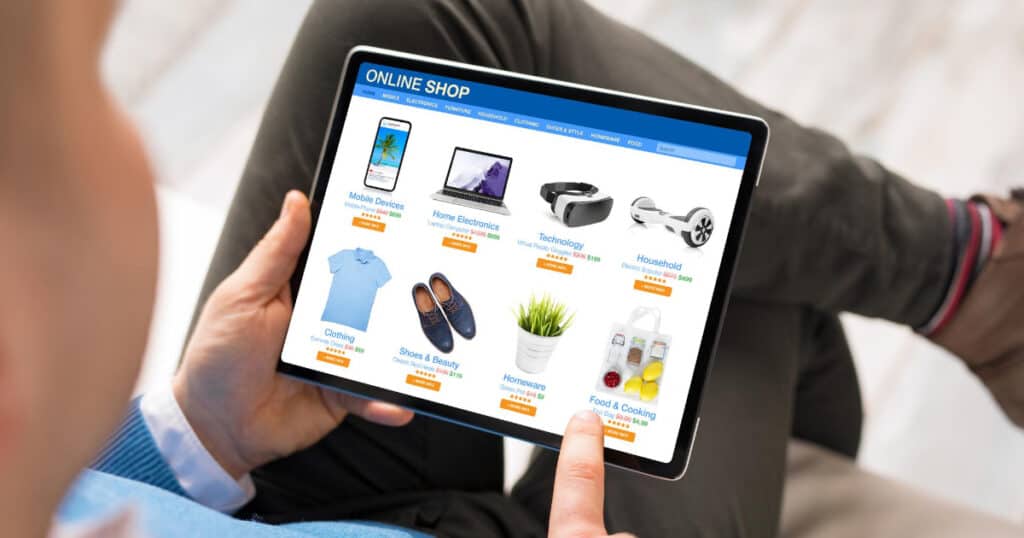 This is an important tip on how to increase store conversion rate. Your product images are like billboards for your eCommerce store; they should be high quality and eye-catching so that visitors will take notice of them right away.
They also help customers better visualize the product. This can lead to higher conversion rates, as customers can see the product in more detail.
Headlines are also important for catching attention; use positive, actionable language to encourage visitors to explore your site further.
Clearly state what makes you special.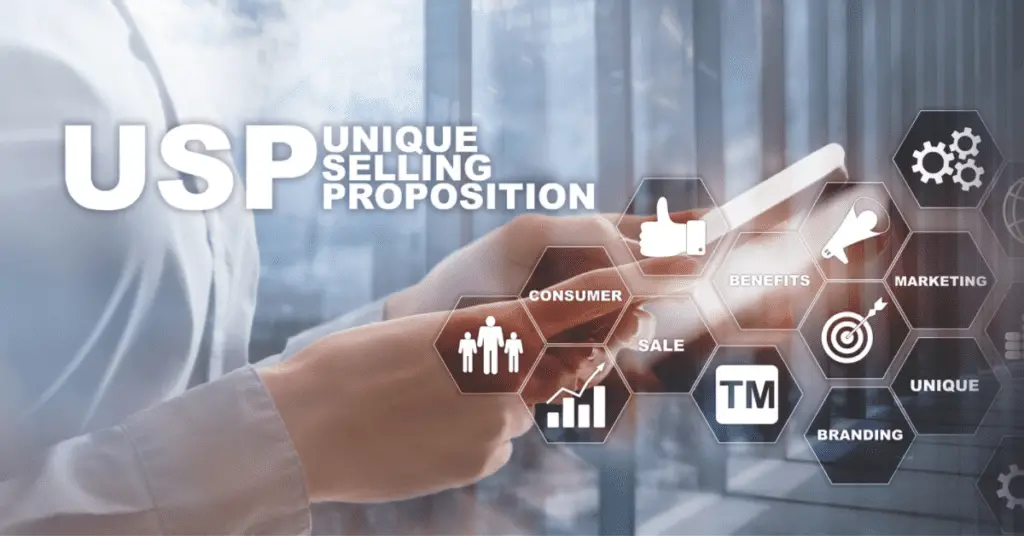 A unique selling proposition (USP) is a statement that articulates the unique value that your company offers.
Your value proposition is the most important part of your landing page. It's what tells your audience why they should care about your product or service.
Your USP should be clear, specific, and easy to understand to your target audience and buyer persona. It should discuss the benefits of your product or service over the features on your landing page.
It should communicate how your product or service can solve the problem of your target audience on your landing page. Make sure your copy is well written and easy to skim. Poor copywriting can cause low conversion rates, so it's important to get it right.
By clearly stating your USP, you will increase conversions as potential customers will better understand what you are offering and how it can help them.
Describe your products in great detail.
Product descriptions are important to eCommerce conversion rates because they help customers understand what they are getting. Besides product descriptions, videos on product demonstrations can also be a wonderful resource to help improve conversion rates.
People prefer consuming content in multimedia formats as opposed to plain text. Therefore, incorporating multimedia elements into your landing pages can be extremely beneficial in boosting conversion rates.
Not only will multimedia make your site more relatable and trustworthy, but it will also add an extra layer of impact to your content that could make all the difference in convincing a potential customer to convert.
Some great examples of multimedia elements that you can use on your landing pages include images, videos, and graphs/charts. including a video testimonial from a satisfied customer is also an excellent way to build trust.
Ultimately, anything that helps make your page more visually appealing and engaging is likely to increase conversion rates, so it's worth considering incorporating some multimedia elements into your design.
Write strong CTAs and use them sparingly.
To encourage visitors to click on your call-to-action (CTA), it is important to design a landing page that is easy to navigate and has a clear visual hierarchy. Remove anything from the page that could distract visitors or make it difficult to understand your message.
It is also helpful to use strong language in your CTA that asks visitors to take the desired action. However, use them sparingly, as too many CTAs can cause lost conversions. Be clear and concise with your CTAs, and place them where they will be most visible to visitors.
Create a feeling of scarcity.
One way to increase store conversion rates is to create a feeling of scarcity. This can be done by using messages that encourage customers to make purchases quickly, displaying a limited selection of items, or informing shoppers that the item they're interested in might not be available for long.
By creating a sense of urgency, shoppers may feel compelled to buy more items before time run out.
Make sure your writing is error free.
It is important to spell-check your eCommerce website's copy to position yourself as a serious and intelligent business. Incorrect spelling and grammar can damage your company's reputation. Use a spell-checker tool like Grammarly or Prowriting to help you proofread your copy before publishing it.
You should also consider running your copy through a plagiarism checker to ensure that it is unique and original. Plagiarized content can not only hurt your conversion rates but can also get you in trouble with the law. You can also use AI writers to help you create unique and original content.
Both incorrect spelling and grammar, as well as plagiarized content, can negatively impact your search engine optimization (SEO) efforts. This is because search engines penalize websites that contain these types of errors. As a result, your website may rank lower in search engine results pages (SERPs), which can lead to fewer organic visitors and conversions.
To avoid these penalties, be sure to proofread your copy carefully before publishing it on your website. You can also run it through a spell checker and plagiarism checker tool to catch any errors that you may have missed.
Publish product testimonials and let consumer reviews.
Customer reviews and product testimonials can have a significant impact on conversion rates. By offering customers a way to share their positive experiences with your business, you can create trust and confidence that can lead to more sales.
Incentives such as coupon codes or other discounts can increase the number of reviews and testimonials, providing even more social proof of your products or services.
Make the product return policy clear.
The best way to increase your eCommerce conversion rates is to have a great product return policy that is easy to use. By making it easy for customers to return products, you gain their trust and confidence, which drives sales and increases conversation rates.
How to increase store conversion rate category 2: Price to increase conversion rate
Be reasonably priced.
If you want to increase store conversion rates, it is important to be competitively priced. This means that your prices should be in line with what other businesses are charging for similar products or services.
To find out what your competition is charging, you can do a price comparison on similar products or services. You can also use a pricing intelligence tool like PriceSmart to track your competitor's prices and get alerts when they change.
You can also use price anchoring to increase store conversion rates. This involves offering a higher-priced product alongside a lower-priced product. The higher-priced product serves as an anchor, which makes the lower-priced product appear more affordable in comparison.
Adjust prices frequently to see what resonates with the market. Increase the price someone is willing to pay by using effective marketing and visuals. Revenue will flow in if you target the appropriate audience and use the appropriate messaging and visuals.
By being competitively priced, you can increase store conversion rates by making it more likely that shoppers will buy from your store instead of your competitor's.
Use free shipping to increase conversion.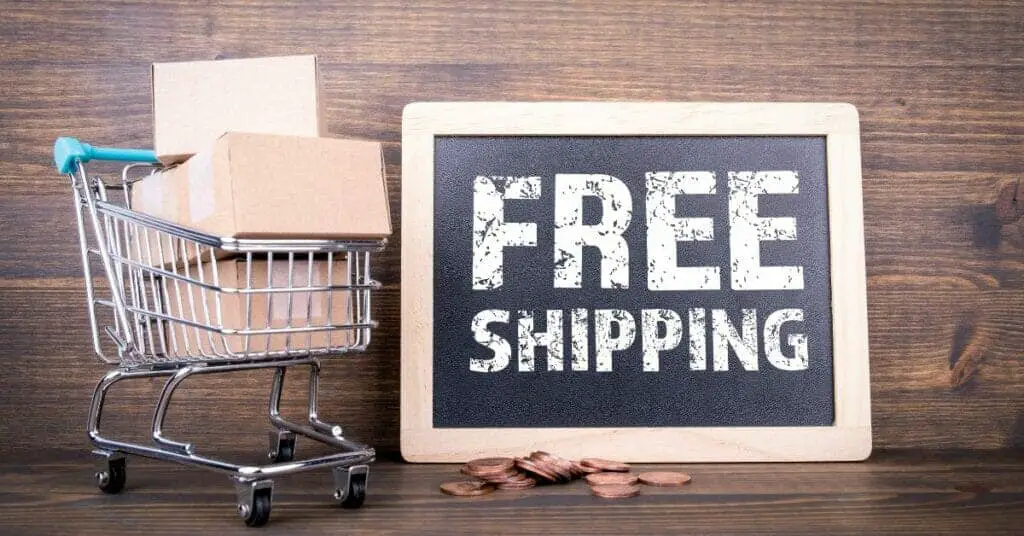 Free shipping is one of the most important ways to build trust with customers and increase conversion rates. By offering free shipping, customers are more likely to buy from your store rather than from a competitor.
Some 69% of shoppers abandon their shopping carts if they were faced with unexpected shipping costs at checkout. This indicates that offering free shipping could be the key to driving up conversion rates and boosting sales.
When people buy in retail stores, they would need to make a trip to the store to buy the items. However, in online shopping, the items are delivered to them. There is a shipping cost that somebody has to pay.
But people are used to paying for items as they are buying them in a retail store without shipping cost. Therefore, you need to play around with shipping costs to find a balance that works for you and your customers.
It's important to make sure that your shipping prices are fair. This means that you shouldn't charge more for shipping than what it costs you to ship the item.
You also need to make sure that your shipping prices are reasonable in comparison to similar stores. If your shipping prices are significantly higher, shoppers may be discouraged from buying from you.
There are a few different ways that you can offer free shipping to your customers.
The first is to simply absorb the cost yourself and build it into the price of your products. This is the most straightforward approach but it may not be workable for all businesses, especially those with lower margins.
Another option is to offer free shipping on orders over a certain amount. This encourages customers to spend more to take advantage of the free shipping offer.
You could also offer free shipping for a limited time as part of a promotion or sale. This can be an effective way to drive up sales in a short period.
Ultimately, there is no one-size-fits-all solution when it comes to offering free shipping. It's important to experiment with different approaches to see what works best for your business.
Category 3: Promotion to increase retail conversion
Offer Coupon Codes.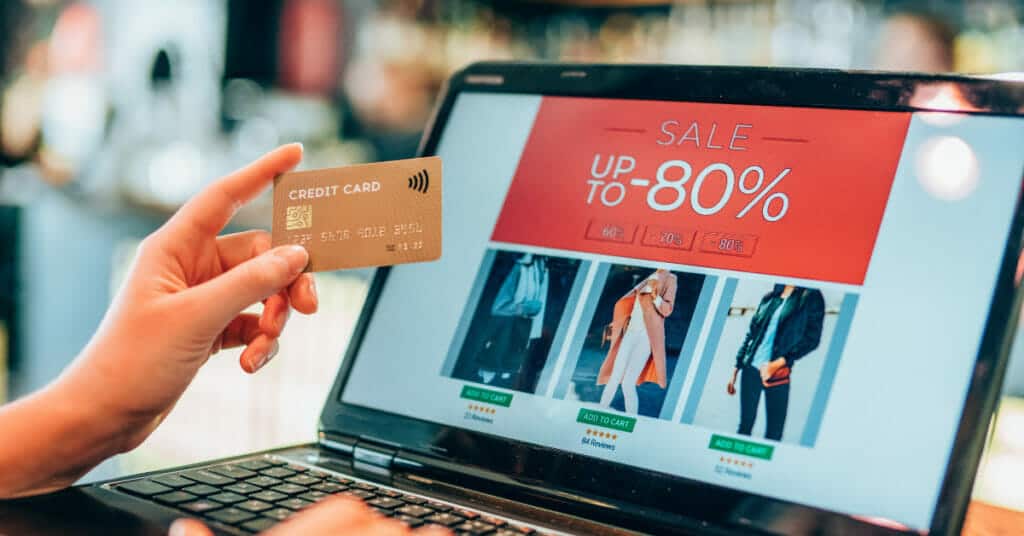 Offering coupons is a great way to increase customers' likelihood of converting, as they provide an incentive to do so. Additionally, promoting coupon codes can help to bring customers back to your store, and can be an effective way of marketing your store to new customers.
You can further combine coupon codes with urgency by offering limited-time coupon codes to motivate customers to buy quickly. End dates on coupon codes can help drive shoppers to buy before the code expires. This can help clear out inventory and increase sales.
Below are some tips on how to use coupon codes properly:
Use coupon codes that are relevant to your product. This will ensure that potential customers are more likely to be interested in what you're selling.
Use coupon codes that are exclusive to your store. This will make potential customers feel like they're getting a special deal that they can't find anywhere else.
Make sure the coupon code is easy to remember. Potential customers won't use it if they can't remember it!
Make sure the coupon code is valid. Nothing is more frustrating than trying to use a code that doesn't work.
Make sure the coupon code is easy to use. The easier it is, the more likely people will be to use it.
Make sure the coupon code is easy to find. Don't hide it away on your website where no one will ever see it. Promote it on social media, in ads, and on your website itself.
Make sure the coupon code is easy to apply during the checkout process. If it's too complicated, people will give up and go somewhere else.
Use First-time Offers.
A first-time offer is a promotional event or product that is available to consumers for the first time.
If you want to increase conversion rates, it's important to offer first-time shoppers a discount.
This is because first-time shoppers are more likely to be hesitant about buying from a new store. By offering them a discount, you can help to ease their concerns and motivate them to buy.
Make use of smart pop-ups.
Smart pop-ups are small windows that appear on a web page and are tailored to encourage visitors to take specific actions, such as buying an upsell offer or signing up for a mailing list. By using pop-up notifications, you can remind consumers about the deals applicable to their purchases, increasing conversion rates.
Smart pop-ups can be used to increase store conversion rates by delivering your offer more easily and encouraging visitors to take actions like signing up for a mailing list. You should carefully consider the target audience for your smart pop-ups to ensure that the content is relevant and engaging.
Retargeting ads – Bring that customer back!
Retargeting is a way to keep website visitors in mind by advertising to them again. This is done by placing a cookie on their browser, which allows you to show ads to them as they browse the internet.
It is a powerful way to increase store conversion rate, as 26% of customers will return to a site through retargeting. Retargeting is a very effective way to reach website visitors who have previously visited the site and left without converting.
Publish informative and educational content.
Providing valuable content can help increase eCommerce conversion rates because it helps improve organic SEO traffic and provides customers with information that is useful to them.
By writing blog posts that educate, inform, and engage your target audience, you can provide value that will encourage customers to convert. Additionally, using product landing pages to supplement your products with valuable information helps improve the likelihood of conversion.
Get the emails of website visitors.
You should capture emails to boost your eCommerce conversion rates for a few reasons. Primarily, by capturing emails you can constantly market to potential customers while they are in the decision phase.
This increased marketing exposure can significantly increase conversion rates. By using a pop-up or one-click email marketing integration, you make it easy for visitors to sign up for your email list, which further increases the likelihood that they will convert into paying customers.
Finally, offering a coupon code is another great way to reward website visitors to sign up for your email list. You can check out my previous blog post on 23 Effective Email Marketing Tips Small Businesses Can Use for Growth for more tips.
Start a program for brand ambassadors.
A brand ambassador program is a great way to increase store conversion rates. By offering incentives and exclusive benefits to your most important advocates, you can create a core group of people who are passionate about your product or service and willing to evangelize it to others.
Monitoring and rewarding your ambassadors regularly will help you achieve your objectives and grow organic customer relationships.
Category 4: Work on Cart abandonment/Checkout to increase retail conversion rate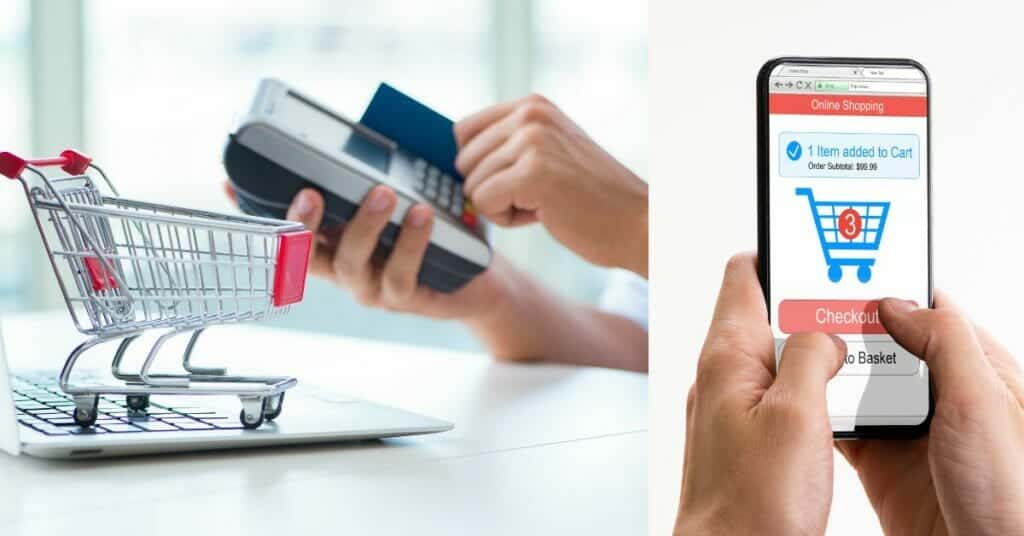 It's important to make your "Add to Cart" and "Checkout" buttons prominent on your website so that users can easily find them and complete their purchases.
Use compelling copy that encourages users to click the buttons. Make sure all your buttons work correctly in both desktop and mobile browsers. When designing your buttons, use clear and concise copy to explain the purpose of each button.
For example, if a user is on a product page, use an 'Add to Cart' button. If they are on the cart page, use the 'Proceed to Checkout' button. Make sure all your CTAs are in the same area on the page and are easy to find.
By following these best practices for the "Add to Cart" and "Checkout" buttons, you can help increase conversion rates on your eCommerce website.
Always display the items in shopping cart.
It is important to always show the contents of a shopper's shopping cart for a few reasons. First, it allows customers to see what they are buying as they checkout. This can help increase conversion rates because it allows customers to review their purchase and make sure they are happy with it before they complete the purchase.
Second, including a link to the shopping cart after users have entered an item helps ensure that they don't forget about their purchase and abandon the cart. Finally, showing the contents of the shopping cart can also help build trust with potential customers by being transparent about what they will be charged for their purchase.
Make your checkout form easy to understand.
A good checkout form is easy to understand and use. Credit card numbers should be formatted for users to make the process easier. Date fields should have a dropdown or picker for ease of input.
The checkout form mustn't contain any difficult or uncomfortable prompts. Digital wallets like PayPal Express can make the checkout process faster and more secure for everyone.
An easy checkout process is simple and fast, without any restrictions on how payment information is gathered. This makes it more likely that users will complete their purchases, increasing the store conversion rate.
Show progress bars on checkout.
Progress bars are a helpful way for customers to understand where they are in the checkout process and how long it will take to complete their purchase. You can improve consumer satisfaction and get repeat business by streamlining and simplifying the checkout process.
Allow customers do guest checkout.
Many online stores allow customers to checkout as guests without having to create an account. , which can help increase store conversion rates. This is because it removes an extra step in the checkout process and makes it easier and faster for users to complete their purchases.
Also by not requiring customers to create an account, you're more likely to gain their trust and confidence. This can result in higher conversion rates and more sales for your business.
Test and refine your store checkout process.
It is important to tweak and test your eCommerce checkout process to increase sales and keep them. The funnel's final stage, the checkout, is where you should conduct the majority of your A/B tests and personalization techniques.
This is because the customer's purchase journey ends at the checkout, so it is important to make sure that they have a smooth and easy experience. There are many ways to tweak the checkout process, such as simplifying the design, reducing the number of steps, adding security features, or highlighting payment methods that people prefer and trust, such as PayPal.
Testing different versions of the checkout process can help you determine which changes are most effective at increasing sales and retaining customers.
Offer services that allow for payment over time.
Pay-later services are a type of financing that allows customers to buy items now and pay for them over time. This type of service can be helpful for customers who want to buy an item but can't afford the full price upfront. When they have the option to buy now and pay later, customers are more likely to finish the transaction and less likely to back out.
Pay-later services can also be helpful for stores, as they can increase conversion rates by making it easier for potential customers to buy items. There are many different pay-later services available, each with its benefits and discounts, so be sure to research which one would be the best fit for your business.
Reduce cart abandonment.
Cart abandonment occurs when a shopper adds items to their cart but does not complete the purchase. There are several reasons why this may happen, such as the customer being unsure about the purchase, or finding the checkout process too complicated.
Reducing cart abandonment is important because it reduces the number of lost sales and revenue. There are several ways you can reduce cart abandonment on your website.
One way is to offer free shipping. This can encourage customers to complete their purchase, as they know they won't have to pay extra for shipping costs.
Another way to reduce cart abandonment is to include a discount for returning customers. This shows that you value your customers and want them to come back, which may encourage them to complete their purchase.
You can use cart abandonment software to help you recover lost sales by automatically sending cart recovery reminder emails to customers who have left items in their shopping carts. This can help boost store conversion rates by reminding customers of their forgotten items and motivating them to complete their purchases.
Category 5: Place – Work on Customer service, cyber security, store layout to convert shoppers to buyers
Include chatbots and live chat on your website.
It's important to provide good customer service on your eCommerce website, and one way to do that is by using live chat software and chatbots. Adding a live chat feature to your website can increase your store's conversion rate for several reasons.
First, it allows you to provide customer service or sales assistance to visitors in real time. This can help answer questions and address concerns that may otherwise cause potential customers to hesitate in making a purchase.
Additionally, having a live chat feature on your site can allow your sales team to engage with prospects and attempt to convert them into customers while they are still actively browsing your site.
Chatbots can often replace the human element of live chats, which can save time and improve efficiency. The most successful businesses will probably be those that can combine the two, communicating with clients via chatbots after-hours. By using both, companies can boost conversion rates by interacting with customers in off-hours.
Make your phone number visible on the website.
Prominently displaying your phone number on your website helps customers feel more confident about contacting you if they have any issues. This can help reduce anxiety and increase conversion rates.
Make sure clients know how secure your online store is.
Most eCommerce platforms have SSL installed by default, but if possible, it's a good idea to install it site-wide. This will show customers that their credit card information is safe.
You can also display small images of credit cards, PayPal, and other payment options as a visual signal that you're using customer-trust payment options.
Finally, make sure to display security badges from McAfee, GeoTrust, or other recognized companies. This will show customers that you're taking security seriously and that their information is safe with you.
Organize your website so that users can quickly find products.
Ease of navigation is crucial for keeping visitors engaged; make sure your site is well organized and easy to understand so that they can find what they're looking for without difficulty.
The best way to structure your eCommerce website for easy product discovery is to use as few levels as possible, set up rotating banners to showcase top products, and implement a website search feature. This will make it easy for customers to find what they're looking for and help increase your conversion rates.
Make your website mobile-friendly.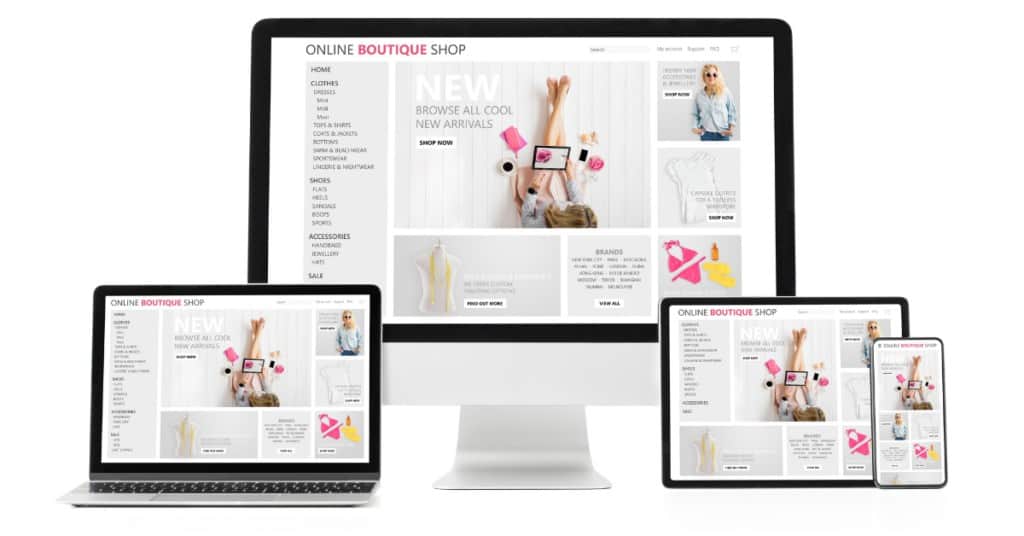 Mobile optimization is the process of making a website and its content more accessible and user-friendly on mobile devices. This can involve adjusting fonts, compressing images, and improving page speed.
40% of people abandon sites that take more than 3 seconds to load. Thus, mobile optimization is important because it can impact Google rankings.
Google's PageSpeed tools can help you find areas where your site needs improvement and optimize your site for better performance on mobiles.
Images need to be smaller and compressed to improve your mobile conversion rate. Your site should also be responsive and optimized for mobile devices, so that users have a positive experience when viewing your content.
Be creative with your mobile marketing.
To increase your mobile conversion rate, be creative with your marketing campaigns. Use SMS text messages or push notifications to let users know about promotions in a unique way. This will make them more likely to take advantage of the offer and convert into customers.
Personalize your website for customers.
Personalization helps customers feel engaged and valued, which leads to higher conversion rates. You can use personalization on your website or in your app, across different channels.
Personalization is a winning technique for ecommerce businesses as they adopt new technologies. 73% of customers prefer personalized shopping experiences, and 86% admit that personalization plays a key role in influencing their purchase decision.
Onsite Personalization includes customizing all possible areas of your website, such as the home page. Your website's homepage is the most important place to target customers and increase conversions.
Personalization can help increase conversion rates by drawing the visitor's attention and providing them with relevant content in their own language.
Product pages have the highest possibility of increasing conversion, and are a great way to start building your customer base. You can use recommendations and customer data to upsell and cross-sell products more effectively.
Your category pages should provide filters.
Adding filters to your category pages can help improve your store conversion rates for a few reasons. First, filters help customers navigate and find the right products. They can be used to eliminate objections that customers have about purchasing products.
Second, filters help customers find the products they're looking for quickly and easily. By performing research, you can create filters that match the questions your customers are asking about products.
Finally, filtering for price allows your customers to buy products they can afford. All these factors together can lead to increased conversion rates on your ecommerce site.
Make your website more responsive.
Website responsiveness is the ability of a website to adjust its layout and appearance to match the device or browser being used to view it. This is important to provide a consistent and enjoyable experience for users no matter what device they are using.
There are a few things you can do to improve website responsiveness:
– Use responsive design techniques so your website looks good on all devices. If you are using Shopify or WordPress, you can use mobile responsive themes.
– Optimize images so they load quickly on all devices.
– Use Google's PageSpeed tools to analyze your page speed and identify ways to improve it.
Remove unnecessary distractions.
The best way to get rid of distractions on your landing page is to remove anything that might interfere with customers' conversion rates. This includes things like excessive ads, unnecessary graphics, or anything else that could take away from the customer's focus on the page.
Meet your audience's expectations.
It's important that your landing page meets the expectations of your audience. If you've made promises in your social media posts or search engine descriptions, make sure you deliver on those promises. A well-designed and executed landing page will help convert users into customers.
It is also important to make sure that there is some consistency from the ad visitors see in the social media to your website landing page. This means that if they see a certain product in the ad and become interested, they should be able to see the same product (preferably the same image) when they get to your website.
Consistency helps to build trust with potential customers and can result in increased conversions. I find it very frustrating when I see an ad on Facebook but when I click on it, I am taken to a website where I cannot find what attracted me in the first place. This happens more often than you might think and it's a sure way to lose a potential customer.
Category 6: Use Data Analytics to measure conversion rate for retail stores
Analyze the success of your store's conversion rate optimization.
There are a few ways that you can measure your store conversion rate optimization success. The most important way is by tracking the change in your conversion rate. If you see an increase of 3-5% or more, then you can consider your efforts a success.
Another way to measure success is by looking at the number of leads and sales generated. If you're seeing an increase in both of these areas, then it's likely that your conversion rate optimization efforts are working.
Testing constantly.
This is the last tip on how to increase store conversion rate. Almost all eCommerce businesses should be constantly testing to see what works best for their audience and conversion rates. A/B testing is a great way to do this, as it allows you to try out different variations of headlines, colors, copy, layout, and CTA's to see which ones produce the best results.
Being creative with your tests is important – you might want to try something completely new that you think could work well, or experiment with changing up an existing element to see if it has a positive impact. Ultimately, the goal is to increase your conversion rate as much as possible, and testing is one of the most effective ways to achieve this.
Conclusion
There you have it, 38 tips on how to increase store conversion rate for your online store. There are so many ways to increase your store's conversion rate – it can be a little overwhelming. But, if you take the time to implement some of these tips, you're sure to see an improvement.
Remember, always measure the success of your conversion rate optimization efforts and keep testing! This is so that you can continue to improve your ecommerce strategy.
How are you going to apply these tips? Let us know in the comments below!