How To Create a Winning Pricing Strategy for New Products
Starting a new business is always exciting, but finding the perfect pricing strategy for your products can be overwhelming. Many new entrepreneurs struggle with setting the right price point for their products to attract customers, increase sales, and maximize profits.
A winning pricing strategy can make or break the success of your new product. It's not just about making a profit, but also about positioning your product in the market, attracting customers, and establishing your brand identity. In today's competitive business landscape, creating a winning pricing strategy is essential for the growth and sustainability of your business.
In this blog post, I'll walk you through the steps of creating a winning pricing strategy for new products.
DISCLOSURE: Some of the links that I share in this article ARE my affiliate links. This means I may earn a commission, at no extra cost to you. In fact, sometimes you'll get a discount or free credits just FOR using my link. 🙂
Determine Your Costs
The first step to creating a pricing strategy for new products is to understand all the costs associated with producing them. This includes not only the direct cost of materials, labor, and packaging but also other indirect costs such as marketing expenses and overhead. You should also factor in any shipping or handling fees as well.
You can then determine your cost per unit of whatever you are selling. Knowing your costs will help you price your product correctly to ensure profitability. It will also help you avoid underpricing, which can lead to losing money.
Research Your Competitors' Prices
Once you know the costs, research your competitors' prices in the market for products like yours to make sure you are within market rates. One way to gain an advantage is by pricing your product lower or higher if it offers added value, using your competitors' prices as a reference.
To stay ahead of the competition, you need to research your competitors' pricing strategies. Look at their pricing models, the price range of their products, and what value they offer compared to your products. It would be best if you also considered your target market and customers' perspectives when analyzing your competitors' pricing strategies.
Read Related Posts
Differentiate Your Product
To come up with a pricing strategy that sets your product apart from your competitors, you need to make your product unique. Determine what makes your product different and make sure that it is highlighted in your marketing and pricing strategies. Create a unique selling point that makes people willing to pay extra for your product.
Know Your Target Customers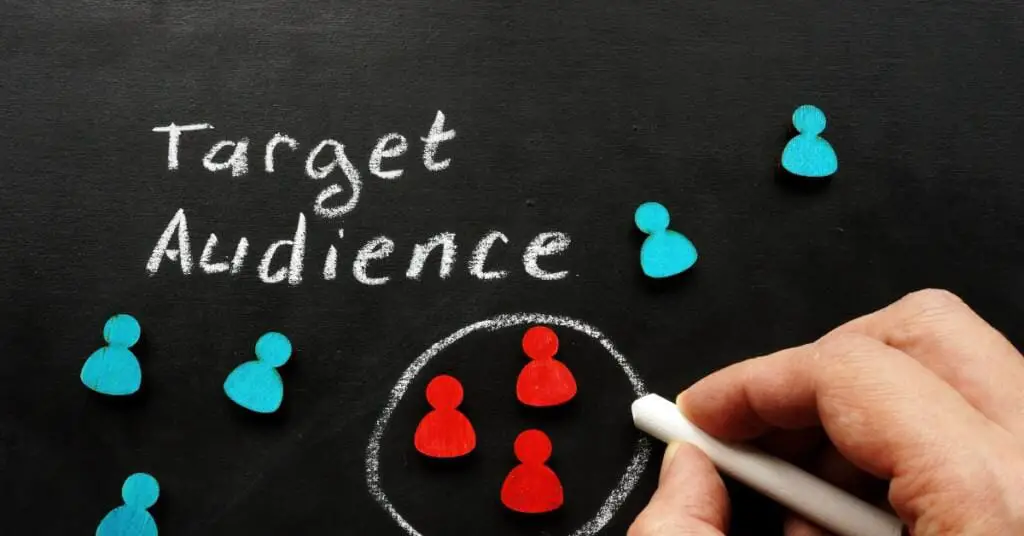 Who are your customers, what are their preferences, and what are they willing to pay for your product? Consider factors such as income level, age, gender, and geography when determining the price point for your product.
It's essential to study your target market to understand their purchasing habits and willingness to pay. Conduct market research or gather data from similar products to identify the pricing trends and what customers expect.
You should also consider the product's value to the customer, including the benefits and the perceived value that matches the price. Charging a premium price is suitable for a high-end market, but for budget-conscious consumers, keeping prices low may be necessary.
Understanding your market will help you determine the perfect price for your product that is affordable to your market and still gives you a good profit.
Experiment with Pricing
One thing you need to know about pricing is that it's not static. As a new entrepreneur, you should experiment with different price points to determine what works best for your product.
I had the experience of this when I was selling on Amazon. I started selling my product at $10.99 when I found out that my competitors were selling their products around that price. I then started increasing my price bit by bit (e.g. increasing by one dollar on some days) to test the market.
Many online entrepreneurs think that by offering lower prices, they can compete and make more sales. But what I found was that by increasing my prices to about $14, I got more sales than when I had my product at a lower price point.
So it's important to experiment with pricing and see how different customers react to different prices. Try different prices and see how they impact sales, profit margins, and customer value. You'll find out which price works best for your product.
Some people feel that increasing the price will increase the perceived value of your product. So don't be afraid to experiment with pricing and see what works best for your product.
Offer Different Pricing Tiers
Another tip is to offer different pricing tiers. This can attract customers from different segments and maximize sales. The pricing tiers can be based on product features, quantity, or packaging.
Offering a low-cost option with basic features can attract price-sensitive customers, while a high-cost option with extensive features can attract high-value customers. This is commonly seen in SAAS (which stands for Software as a Service) products.
For example, you can offer different options for a product, such as basic, standard, and premium versions. The basic version may include limited features and the premium version may include extra features or more value-added services.
By offering multiple pricing tiers, you can capture different consumer segments while making sure products are profitable.
Use Psychology to Your Advantage
Humans are irrational when it comes to pricing. Consider using pricing strategies such as "charm pricing," where you end your price in .99 or .97, or .95 instead of a round number, or "anchoring," where you show a higher-priced product next to yours to make it seem like a better deal. These strategies can help sway customers toward buying your product.
For example, according to the "9-digit effect", even though a product that costs $99.99 is essentially $100, customers may see this as a good deal simply because of the "9" in the price.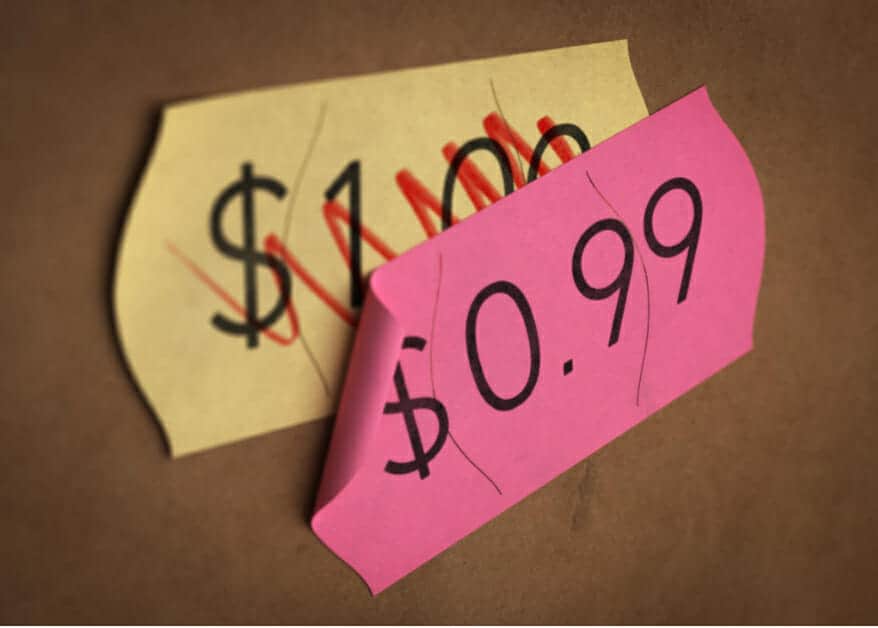 Another way to use psychological pricing would be to place a more expensive item directly next to (either, in-store or online) the one you're most focused on selling. Or offer a "buy one, get one 50% off (or free)" deal that makes customers feel as though the circumstances are too good to pass up on.
Also, consider offering discounts or special deals (e.g. BOGO which stands for Buy One, Get One Free) or creating special bundles to entice customers. This can help drive sales and get people talking about your product.
Be Flexible
Pricing is not a set-it-and-forget-it aspect of your business. Be prepared to adjust your prices as market demand and competition change.
You can also offer sales and promotions to incentivize customers to buy your product. Just be careful not to discount your product too much, as it can devalue your brand in the eyes of the customer.
Monitor and Adjust Your Strategy
A pricing strategy is not set in stone but a continuous process that needs monitoring and adjustment. Once you have established a pricing strategy for new products, it's essential to monitor and adjust it when necessary.
Keep track of and regularly analyze your product performance, reviews, customer feedback, and competition to make sure your pricing strategy remains relevant. You may need to change your prices, your target market or your product mix to stay competitive.
The Case of Jasper's Pricing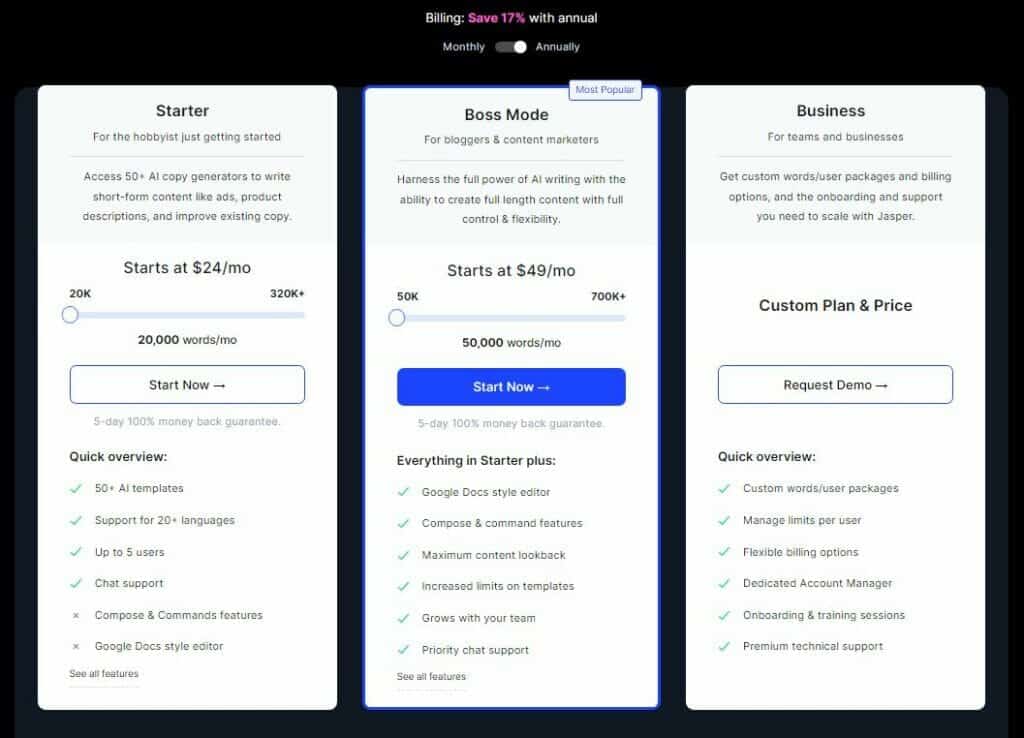 A good case in point is the pricing of the AI writer app Jasper which used to be the market leader with its acquisition of similar apps such as Headlime and Shortly. Jasper's pricing was adjusted to be higher than that of its competitors. This adjustment allowed the company to remain competitive and increase profits.
Since the release of ChatGPT for free last November and ChatGPT Plus by OpenAI for $20/month for unlimited usage, Jasper has encountered fierce competition. Some of its users have stopped their subscriptions in favor of ChatGPT.
As of now, Jasper has not revised their pricing, but it may be necessary for their management to reconsider their premium pricing approach due to ChatGPT's market disruption.
The easiest and most obvious "solution" would be for Jasper to lower its prices. However, remember at the start of this article we talked about the importance of knowing your costs. Jasper management cannot necessarily lower prices to match ChatGPT because it might have incurred unshared costs during company expansion.
Another possible strategy is for it to offer more value-added services to try to keep its existing customers. Rumour has it that the company will be making its AI art generator available to all subscribers so that their subscriptions are more valuable.
Yet another possible strategy is for Jasper to come up with promotional packages to lock in more customers. For example, offering a special deal where customers who pay for a one-year subscription at one go will get 6 months free.
These are some of the strategies that Jasper's management can use to compete in its disrupted market. With AI developing rapidly, management must quickly adjust their pricing strategy to avoid losing subscribers and revenue. It is also necessary to ensure that the business remains profitable and competitive in the long run.
Creating a winning pricing strategy is not an easy task and will require careful consideration of all the available options. Jasper's case study provides a great example of how companies can adjust their existing strategies to remain competitive in today's ever-changing market landscape.
Conclusion on creating pricing strategy for new products
The starting point to creating a winning pricing strategy for new products is determining your costs, understanding your target market, and researching your competitors. Once you've established a baseline for your pricing strategy, you can start experimenting with different pricing points to determine what works best for your product.
Remember, pricing is not static, and as a new entrepreneur, you need to keep monitoring and adjusting it to keep up with market realities. Don't be afraid to experiment and try new tactics to see what works best for your product.
As you move forward with your pricing strategy, keep in mind that your customers are the ultimate decision-makers. It's important to listen to their feedback and adjust your pricing strategy accordingly.
By following these tips, you can create a pricing strategy that sets your new product apart and gives you a competitive advantage. So be sure to put them into practice and craft your own set of pricing strategy for your online business.