How to Create an Ecommerce Website With Shopify (Simple and Easy Steps)
Creating your ecommerce website is one of the most important parts of getting started with an online business. It doesn't have to be a complex process, and with this blog post, you can have your site up and running in no time.
Shopify is one of the most popular e-commerce platforms. Over one million businesses in over 175 countries across the globe use it to build websites and online stores. It is very user-friendly and has a lot of features that can help you create a successful online store up and running quickly. In this blog post, we will show you how to create an ecommerce website with Shopify in simple and easy steps.
DISCLOSURE: Some of the links that I share in this article ARE my affiliate links. This means I may earn a commission, at no extra cost to you. In fact, sometimes you'll get a discount or free credits just FOR using my link. 🙂
What is Shopify?

Shopify is a cloud-based online commerce platform designed specifically for small business owners, bloggers, and fashionistas. The software is extremely easy to use with a wide range of features, and it offers an attractive price tag, making it a great option for those looking to start an online business. Shopify also provides users with a 14-day free trial.
What you get with Shopify is a full ecommerce website solution that allows you to sell online. You can manage inventory, sell products, accept payments, and more through a single user-friendly interface. So, if you're looking for a web-based shopping cart for your small business, you should definitely check out Shopify.
Why You Need To Have A Professional Shopify Website?
There are a lot of things that go into making an amazing ecommerce website, but one of the most important aspects is using the right platform. Shopify is one of the most popular ecommerce platforms for a reason–it's easy to use and set up a beautiful, functional website. You can add as many products as you want and sell as many as you want. There are lots of ways to make money on Shopify. For example, you can sell products (physical or digital) or services on your website.
There are a lot of tools you can use to design a professional-looking website. You don't need to spend a lot of money to achieve results that will impress your customers. You can use the basic templates available in the Shopify store, or you can use any theme that suits you. If you want to create an amazing website with Shopify, you don't need to hire someone to do it for you.
Another benefit of having a Shopify website is that it can save you a lot of time. You don't have to worry about setting up an account with Shopify because it takes less than 10 minutes to do so. All you have to do is to sign up, set up your store and you are ready to go.
What I love about Shopify is also that it has all the important things about Shopify is the fact that everything is taken care of–from hosting to cyber security to updates. So you can just focus on the more important aspects of your business, which is marketing. I have also shared more on this in a previous post: Shopify vs WordPress: Which One is Right for Your Business?
Shopify's themes are responsive and can be customized to match your brand. And if you need any help, Shopify's 24/7 support team is always available. Plus, with Shopify's built-in SEO features, you can make sure your website is optimized for Google and other search engines, which will bring new visitors to your site.
Over 80 percent of customers do research online before making a purchase–and most of that research occurs on Google. Thus, it's critical for your ecommerce website to appear high up in search results if you want to attract new customers. That's why it's essential for your website to be "search engine friendly".
Getting Started with Shopify
One of the most important things to do when setting up your store is to choose a theme that reflects your brand. There are some great free themes available from Shopify, or you can buy a third-party theme. Once you've chosen your theme, take some time to customize it to make it your own. Add your logo, change the colors, and add any other content that will help make your store stand out.
Next, we will look at how to create an ecommerce website with Shopify and make it amazing.
How to create an ecommerce website with Shopify
Step 1: Choose Your Shopify Plan
To get started, you'll need to sign up for a account. You need to decide which Shopify plan is right for you.
Shopify has four different plans: Basic, Shopify, Advanced and Shopifyplus. Basic Shopify is $29 per month, while Shopify and Advanced Shopify cost $79 per month and $299 per month, respectively.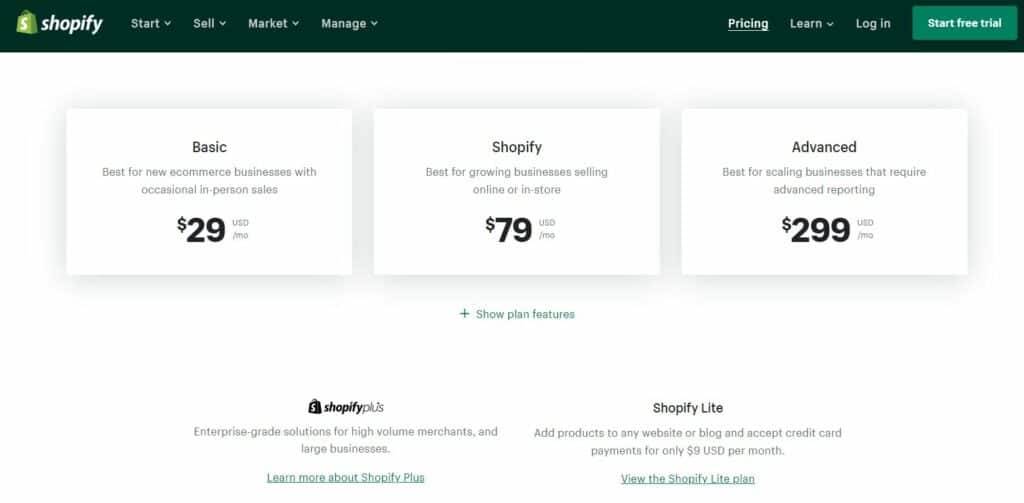 If you're just starting out, try the Basic Shopify plan. As your business grows, you can always upgrade to a higher plan such as Shopify or Advanced Shopify plans, which offer extra features and flexibility.
Step 2: Choose Your Store Name
The first step to creating an amazing ecommerce website with Shopify is choosing your store name. Your store name is what customers will type into their browser to find your store, so it's important to choose one that is easy to remember and reflects the products or services you offer. You can check to see if your desired store name is available by visiting Shopify's website.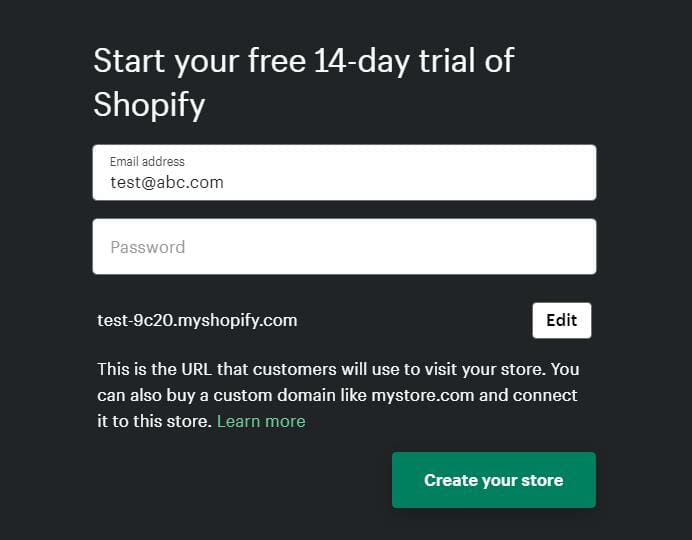 To create a Shopify account, click here to start and enter your email address to start the free trial. Click "Create your store now." Enter your email address, create a password, and choose your store name. Then click "Continue."
You can also buy a custom domain like mystore.com and link it to your store. If you don't have a domain name yet, you can buy one through Shopify. Once you have your domain name, you're ready to build your amazing ecommerce website!
Step 3: Set up Your Shopify Store
Now that you have your Shopify account and have chosen your theme, it's time to set up your store! You will need to add your products, connect your payment method, and customize your store settings.
On the next page, you'll be asked to enter some more information about your business. Fill out the form and click "Continue."
Now you'll choose how you want to pay for your Shopify store. If you don't have a credit card, you can pay using PayPal. Click "Continue" again.
Step 4: Choose Your Shopify Theme
Shopify has over 280 themes to choose from, both free and paid. You can preview what each theme looks like in your own store before deciding on the perfect one for your business. To do this, click on the "Themes" tab in your Shopify dashboard and then click on the "Visit Theme Store" button. Once you've found a theme you like, you can install it in your shop.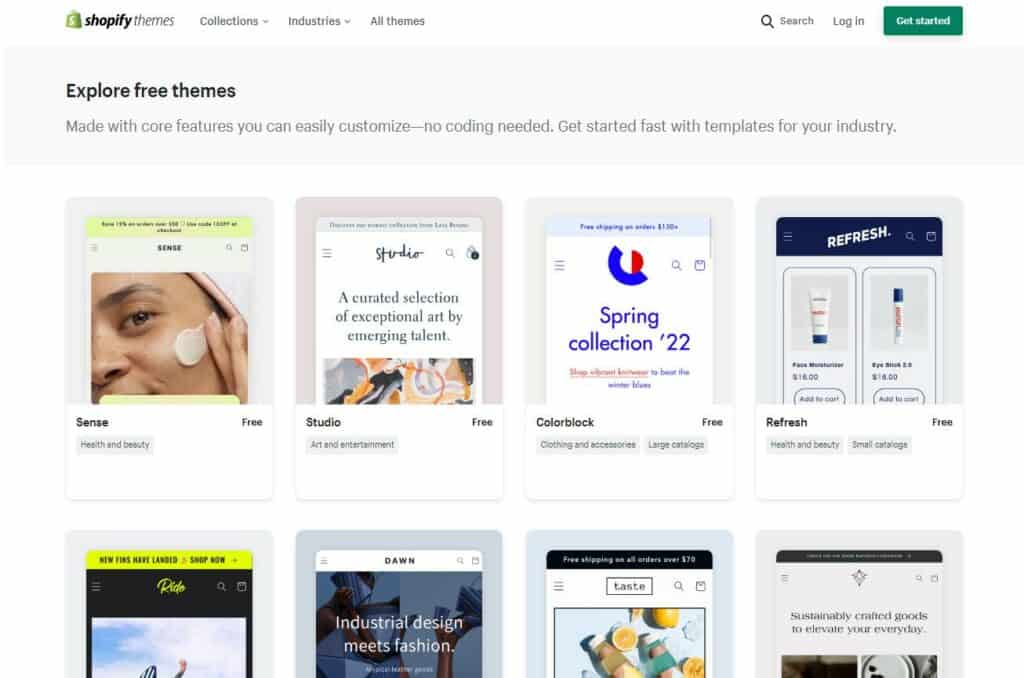 When you're looking at the different themes, keep in mind that you can always customize the look of your store by adding your own images and logo, and changing the colors to match your brand.
Some things to consider when choosing a theme are:
-How easy is it to navigate?
-How does it look like on a mobile device?
-Is it easy to add products and collections?
Step 5: Customize Your Shopify Theme
Now that you have found a Shopify theme that you like, it is time to customize it to fit your brand. You will want to change the colors to match your logo, add your products, pages, and blog posts, and add any other necessary content.
Step 6: Add Products to Your Shopify Store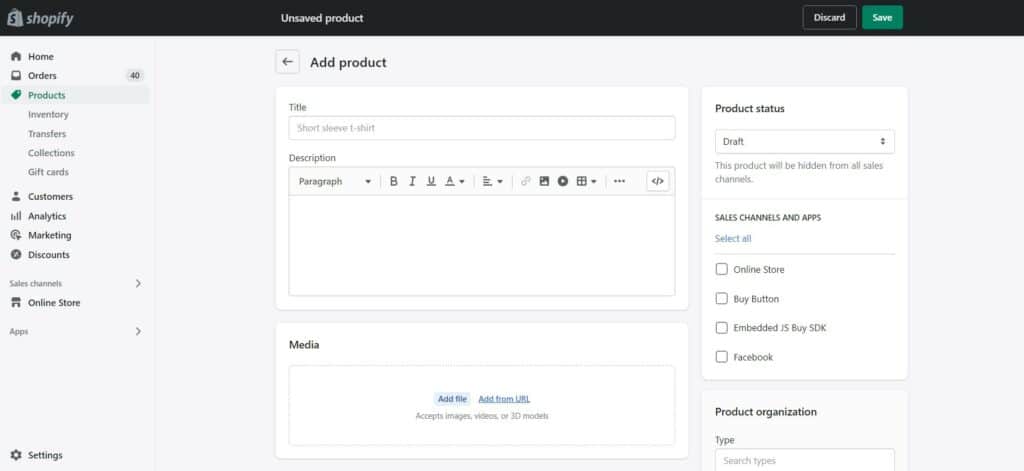 If you have the product information handy, then you can add products to your Shopify store manually. To add a product, go to the "Products" on the left menu in your Shopify admin and click "Add product." Then, enter the product title, description, price, and other details. You can also add images and variants (such as size or color).
Adding products to your shop is easy with Shopify. You can add products manually or import them from a CSV file.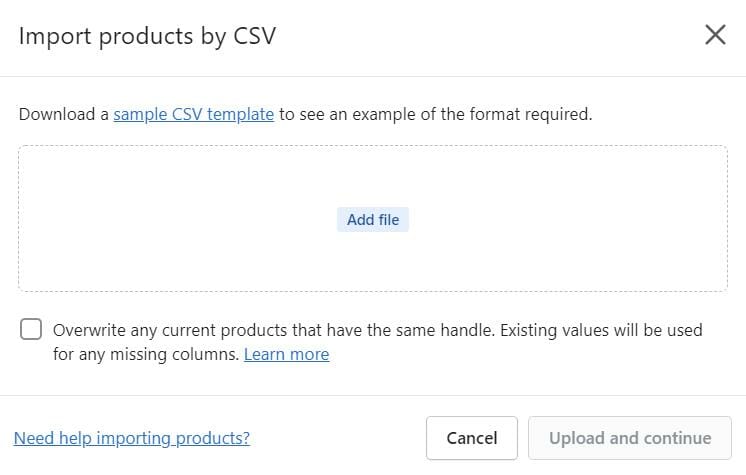 Step 7. Customize your product pages
Now that you have a Shopify store, you need to make your products stand out in a crowd. One of the best ways to do that is with powerful product descriptions.
Plus, there are several other important pieces to the e-commerce puzzle, such as sizing charts, customer service policies, and detailed product descriptions that will help your shoppers feel confident about their purchases and excited to come back for more.
Step 8. Add shipping options and configure the checkout process
Now more than ever, online shoppers are concerned about shipping times and costs. That's why it's important to include shipping information on your product listings. You can do this by adding a shipping tab that explains the details or by including the details on the product description itself.
Some sellers choose to offer free shipping while others offer different costs based on locations and quantities.
Step 9. Set up your payment methods
Shopify also offers a built-in shopping cart so your customers can purchase multiple items at once. You can also accept payments through Shopify, which makes it easy to start selling online immediately. Enable Shopify Payments so that shoppers can checkout securely through your website. This adds an extra layer of trust and security to your sales process.
After customers make a purchase, Shopify will store their information, which you can use to send them purchase confirmations and emails.
Connecting other payment method is also easy. Shopify supports over 100 payment gateways. To add a payment gateway, go to the "Settings" tab and click "Payments" Click the "Add payment method" button and follow the instructions provided by your payment provider.
You can also consider using one of the many ecommerce payment gateways available, such as PayPal and Stripe. Both payment gateways allow you to accept credit card and payments directly through your website. Adding one of these payment gateways to your Shopify store is a simple process. You have the following different payment options:
Major credit card
You can accept payment directly from a customer's credit card. This is a secure option for both you and the customer.
PayPal
If your customers prefer to pay through their PayPal accounts, this is an easy option. You will receive payment directly into your PayPal account.
After setting up the payment methods, make sure you place a test order to buy your products and see whether all the pricing and shipping have been set properly. You can do this by referring to the following webpage: https://help.shopify.com/en/manual/sell-online/checkout-settings/test-orders
Step 10. Promote your new Shopify store
Once your store is live, you can start selling your products. It's time to spread the word! This includes:
• Sharing the news on social media (and in the product copy)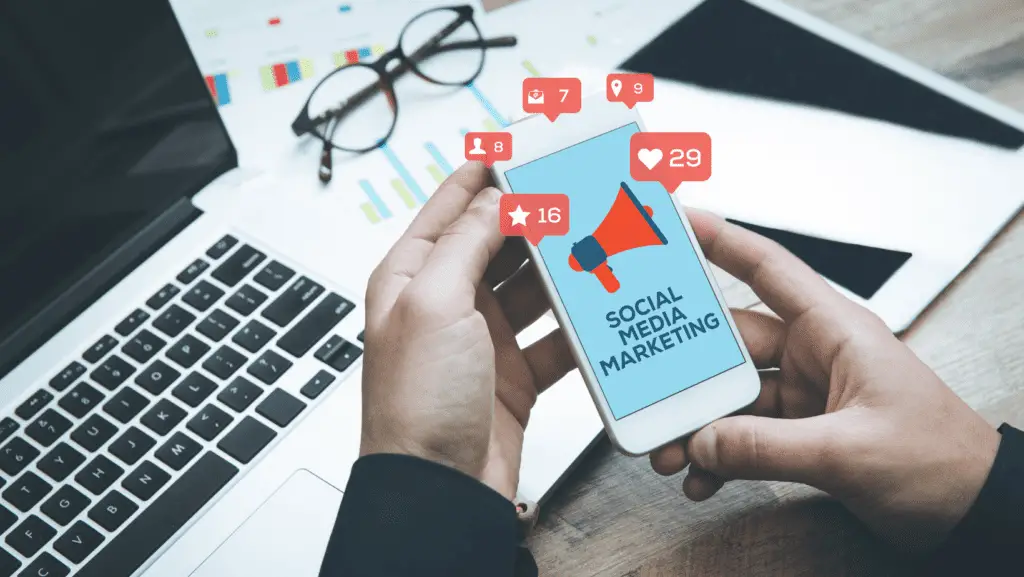 • Writing blog posts about your products and the experience you aspire to create for your customers
• Adding a promo code to your product pages at various times throughout the month to encourage shoppers to grab a deal
• Holding a promo code contest on social media
While these steps are definitely a bit of a process, they are well worth it for building a successful ecommerce business. And if you follow these steps and invest time and energy into honing and deepening your knowledge and skills around the shopping experience, store design, product descriptions, and more, you'll soon find yourself on the path to success.
More Tips For Creating An Amazing Ecommerce Website With Shopify
Here are some tips for creating an amazing ecommerce website with Shopify:
– Use a professional theme: Your website should have a professional look and feel. You can find great themes in the Shopify Theme Store.
– Build trust with shoppers by including clear shipping details, honest product descriptions, and a satisfaction guarantee.
– Use high-quality images: Make sure to use high-quality images on your website. This will make your website look more professional.
– Use Shopify apps: There are many great apps that you can use to add more features to your website. This will make your website more unique and stylish.
– Promote your website: Make sure to promote your website so that people can find it. You can use social media, paid advertising, and other channels to promote your store.
Conclusion
In conclusion, we have shown you how to create an ecommerce website with Shopify easily in this article. Your website is your online storefront, so it has to be amazing! You need to showcase your products and services and allow customers to discover your business. To build a successful ecommerce website, you need to improve the overall design and user experience of your site, increase conversions, and drive customers back to your site again and again. The Shopify platform gives you all this, plus so much more.
So get started with Shopify today!