Starting Small Business Online: a step-by-step guide
With so much talk about the internet has opened up a whole world of opportunity for entrepreneurs, you may be wondering what you need to do in starting small business online. So here's a step-by-step guide to provide an overview of the process to help you get started.
FULL DISCLOSURE: This page contains affiliate links which means we receive a small commission at no cost to you when you make a purchase. As an Amazon Associate, I earn from qualifying purchases.
1: Figure out what kind of business you want to go into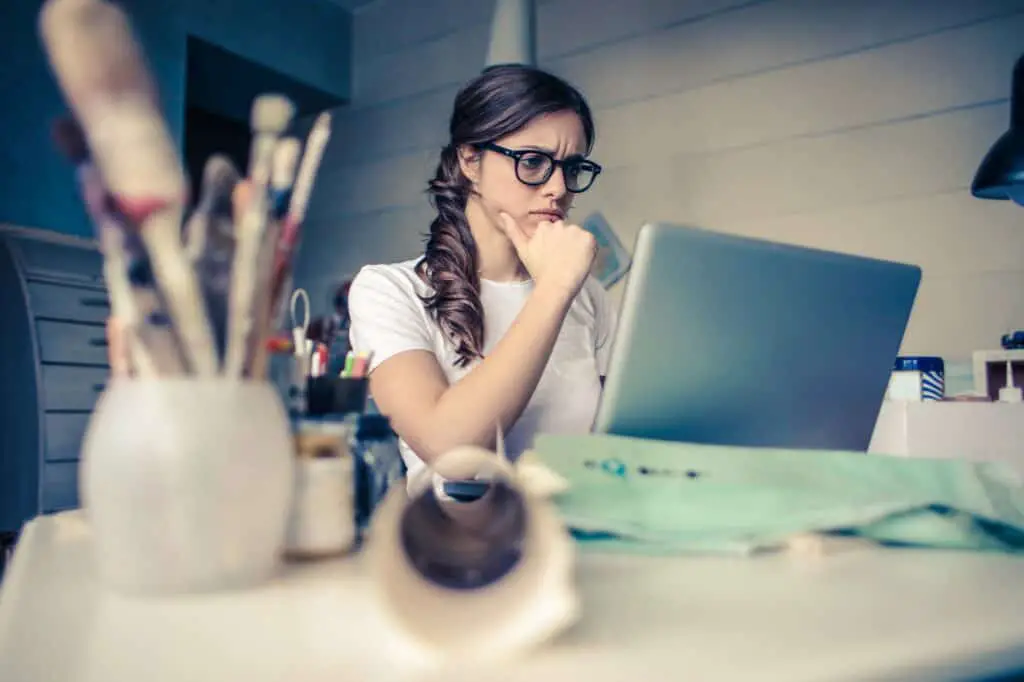 The first and most important step to starting your online business is to figure out what kind of online business you want to go into. Remember to start a business that fills a need as you need to have a product or service that people are actually willing to pay for. Do your research and make sure there's a market for what you want to sell before you actually go on creating them. 
You can take the Which Online Business Should You Start Quiz to find out which online business is right for you.
You can also check out the following article related to this topic: Starting Online Business For Free – Introducing 5 Ways To Get Started
2: Identify Your Target Market before starting small business online
Once you have a few ideas about what business you would like to go into, it's time to do your research. See if there is indeed a market for your product or service. You need to know who your potential customers are and what they want. Research your target market and see what products or services they would be interested in.
Your target market is the people who will buy your product or service. You can do this by doing some research on the internet to start with.
Using Google Trends
Go on the internet and search for keywords that describe your product or service. You can do this by using Google Trends to see what is the general demand for the product or service. Do some keyword research to see what people are looking for. This will help you find your target market. You can learn how to use Google Trends to do your market research here:
Using TikTok
You can also search on TikTok to identify trends since influencers likely have already made some products. 
Look through customer reviews on ecommerce platforms
You can research on the needs, wants, problems and desires of your target market by looking through customer reviews from popular online platforms such as Amazon.com and Etsy.com for existing products that are already selling.
Survey potential customers
Last but not least, you could also survey some potential customers. These could be from your family and friends who share the same demographics as your target audience. 
3. Analyze the Competition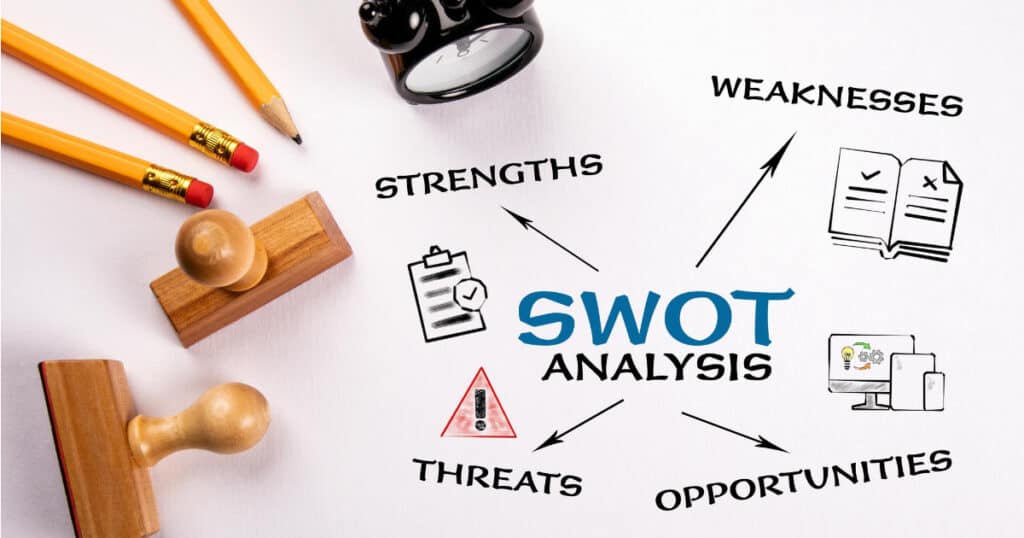 If it is a product that is already on the market, you could read through the reviews to see what people are looking for and identify the gaps that existing products cannot fulfill. If it is a new product that does not exist on the market yet, you could look for existing products that fulfill a similar purpose or function. 
You can also use the online platforms to find out what your competition is doing and see how you can set yourself apart. Look at your competition and see what they're offering and how they're doing it. This research will give you a better idea of what you need to do to make your online business successful.
4. Develop Your Product or Service
Your next step is to develop your product or service. Developing your product or service should be a creative process. You should come up with a unique, useful, and fun idea. 
This can be done in a variety of ways. You can either start by creating your own product or service or buy a product that is already on the market. As far as possible, your product or service should be something that can fill the gap and is not currently available in the market. This means that it's a new idea, or a new way to do something that is currently being done.
5. Choose a Business Name and Logo
Choose your business name and register your business is important when starting small business online. Besides a business name, you also need to design a logo for your business that can represent your brand image. You can refer to the following site for some catchy and creative business name ideas: 268 Catchy & Creative Business Name Ideas (Curated, Not Generated!)
Once you decide on a business name, check whether the domain is available (buy it immediately if it is!) that is associated with it. The domain name is an extension of your online business because it is the web address customers will use to find your business. Therefore, it's important to choose a good and memorable one. A useful tool to help you generate domain names is Lean Domain Search.
You should then quickly register that domain name before anyone else register it and makes it unavailable. I recommend using Namecheap for reasonably priced domains. I have been using it for years and it has great customer service available on chat 24 hours. 
For more ideas or help with logo design, you can check out the following sites:
https://www.adobe.com/express/create/logo
Alternatively, you can also get freelance designers to help design your logo. You can get them done from the following sites:
One thing to note, though, is that the name you choose must be unique. The name cannot be an already registered trademark or service mark, or you may get into trouble with the trademark owner.
Depending on where you are going to run your online business, you may wish to check with the local trademark office. For example, you can check whether a trademark has already been registered by checking with the United States Patent and Trademark office: USPTO
One of my businesses ran into this problem a few years ago, and I had to spend money to engage a lawyer and change my brand name and start building the brand all over again. So I hope you will learn from my experience. It was really a lot of headache and hassle.
6. Decide on Your Business Structure
Do you need an LLC to start a business online?
One question I see people asking frequently is "Do I need an LLC to sell online"? If you are just starting out, you probably don't need an LLC. You can start your business as a Sole Proprietor and later decide to incorporate.
In my case, I started as a Sole Proprietor and converted it to LLP (Limited Liability Partnership) when my business took off. I also set up a Limited Liability Company in the end to get better protection for my personal assets.
You can find more information on this from my blog post: Do You Need an LLC to Start an Online Business: The Pros and Cons
You can also use a corporation (a type of business entity) if you want to raise capital or form a limited liability company (LLC) if you want to protect your personal assets from a business failure. There are pros and cons to each business structure, but there is no right answer. It all depends on your situation. You can find more information on the different business structures here: Business Structures 101: Which One's The Best Fit For Your Company?
Other legal requirements
You need to check out the legal requirements to cover your legal bases. It would be good to check out online business regulations for your country too, since more and more nations are trying to regulate online businesses. For example, what are the tax obligations for running an online business in your country?
In fact, if you are doing cross-border selling, you also need to be aware of the tax obligations in the countries you sell in. E.g., if you are selling in the USA, you may also need to pay tax on your sales besides paying for tax in your home country. For matters related to taxes, it's best to consult a tax accountant for professional advice. 
Last but not least, check whether there are any other permits needed and get all your business permits and licenses necessary. One such example is since I operate my business from home, I had to apply for a Home Office permit to run a business license in my residential property in Singapore when I started.
7. Set up your business finances: Fund Your Business 
When you start a new business online, the first thing to consider is how you are going to fund it. There are a few different ways to fund your business, depending on your situation. You can start by using your own savings, borrow money from your family or you can use a bank loan or credit card to fund your business.
In the US, banks and credit cards can provide a range of funding options for small businesses. If you're looking for a business loan, it's best to start by talking with a bank or credit union. They will answer your questions about what type of loan is right for your business, and they may even have specific loan programs in place.
I started my business in 2014 with my own fund. Back then I had won a book prize of about USD$1000 from a course I took, so I used that as my start-up fund. I would say that it was the best use of my money ever to start my own business then.
With the information gathered from the above sections, you can then create a Business Plan for your online business. Crafting a business plan is an important step for any new business. It is your chance to set out your goals and plans for your business. For a guide to write a business plan, check out 6 Easy Steps to Create Effective Action Plan For Your Online Business here.
8. Find Vendors and Suppliers to Source Your Products
Depending on what type of online business you intend to go into, you may or may not need this step. If you have chosen to go into the digital products business (e.g. selling your own e-books or courses) and you are the creator of the product, then you do not need to find vendors and suppliers.
However, if you are selling physical products, then a crucial part of your business is finding vendors and suppliers. You need to ensure that you are getting the best quality products at the best prices.
There are many ways to find vendors and suppliers. The easiest way is to start with your friends and family. Ask them if they know anyone who could help you out. You can check with your local retailers and ask them for recommendations. You can also try to find vendors and suppliers through a local business directory such as Craigslist. 
Alternatively, you may also source from overseas such as China. Common Chinese market place for people to source for products are Alibaba and DHgate. One tip when sourcing from China online market places, be sure to know whether you are dealing with the manufacturer or the agency as agencies usually charge a premium for the service they deliver.
9. Create your website
The next step is to get your website up and running. This is where potential customers will go to learn more about your business and what you offer. Make sure your site is professional and easy to navigate. You may not need to go through this step in the beginning, particularly if you are selling on a platform such as Amazon and Etsy.
Shopify and WordPress are two of the most popular options, but they both have their pros and cons. So you can check out this article "Shopify vs WordPress: Which One is Right for Your Business?" to help you decide which one is right for your business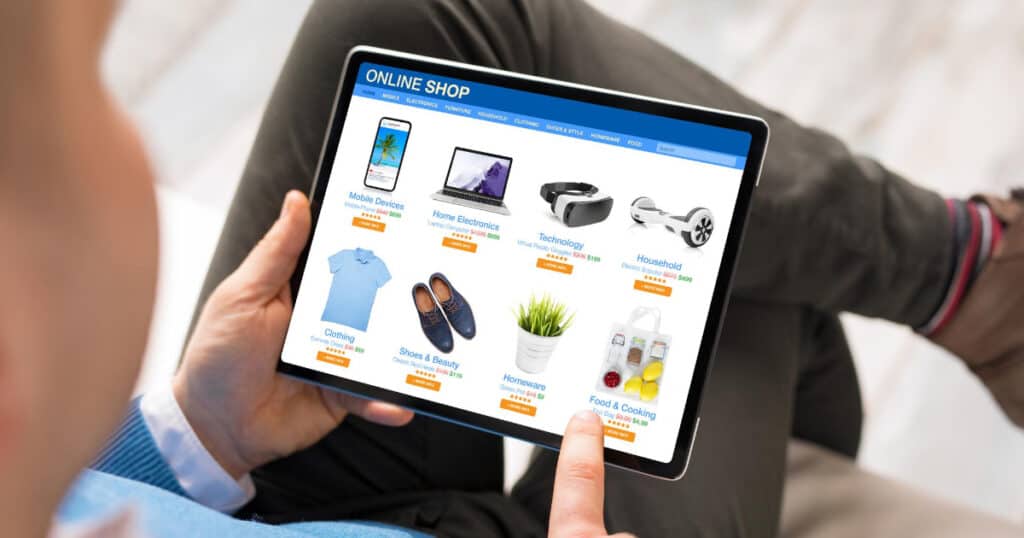 A professionally looking website gives your customers confidence in your brand and helps you stand out from the competition. Shopify has many professional-looking store templates that you can use to easily set up your store and get running in a few days. 
DIY Self-Hosted WordPress
If you are more technically savvy and you are looking to build a website from scratch, you can do so using WordPress. There are also many WordPress templates that you can use to get started with your website. However, before you can install WordPress, you need to purchase web hosting to "house" your site.
In my experience, SiteGround provides excellent 24-hour chat customer service for hosting, so you should definitely consider them as when you are just starting you probably need a lot of support. I remember when I migrated my site from another hosting provider, SiteGround also helped me with the site migration.
Since WordPress sites are more of Do-It-Yourself (DIY), you need to take care of its security and do the wooCommerce technical set-ups to give it the ecommerce capability. While you might save some money up front by building the site yourself, a DIY approach will limit your ability to customize your site in the future or add new features if you are not technically savvy. 
Hire a freelancer to set up the site for you
Of course, you can also find and hire a freelancer to help you build your site. Freelance developers charge anywhere from $10-$100 USD per hour and offer a variety of services, ranging from code customization to e-commerce work. Also, you may need to go back to that freelancer for future maintenance if you are not technically savvy yourself to make some changes.
Therefore, I would not recommend going the DIY route or freelance approach if you want to quickly set up your store and focus on the more important aspect of the business, which is marketing and sales of your products.
My own experience
In my case, although I started my ecommerce journey on Amazon, I also set up an online store with WordPress in the beginning for branding purpose and not so much for online transactions. I switched to Shopify subsequently after learning that it takes care of a lot of important details, such as ensuring the online store is secure and configuring the payment options as it provides many payment gateways. 
The more cost-effective solution is to use Shopify and its store templates to set up your store and get running quickly. You can learn more about how to sell on Shopify here. You can start your free 14-day trial of Shopify with no credit card required.
10. Drive Traffic to Your Website
After you have your website up and running, and your payment options configured, it's time to launch your online store and start promoting your business and drive traffic to your website. There are many ways to do this, and the most important thing is to just get started. I have outlined briefly a few commonly used methods below:
Promoting through Social Media or Traditional Methods
One way to promote your business is through social media. For example, you can either set up a Facebook page for your business and share posts organically or pay for sponsored ads. This is a great way to connect with potential customers and give them a taste of what you offer.
What you need to note is you should first find out which social media channel are your target market mostly on and then invest effort in growing that channel. I also recommend starting with one or two social media channels rather than everywhere. 
You can also use traditional methods like print or online advertising through Google and YouTube.
Email marketing
This is one of the most powerful ways to reach your customers, and the more you know about your audience and their interests, the better you can target your content.
You can build your list by setting up email opt-in form on your website and creating a Lead Magnet such as something of value to your customers (e.g. discount code for your store) to encourage them to sign up. After they sign up to your email list, you can then send emails to engage them and turn them from visitors into buyers.
When starting out, you can set up a Mailchimp account where they provide up to 2000 contacts for free. However, there are some limitations on the free account, such as the limit to the total number of emails and no automation. Mailchimp also frowns upon Affiliate Marketing so you should avoid using it if that is the online business you are going into.
If you have some funds, I would suggest that you subscribe to proper email marketing providers such as GetResponse which comes with more functionalities.
No matter which method you choose, the most important thing is to be consistent and put in the effort. With a little hard work, you can soon start seeing some great results from your online business.
Conclusion
Starting small business online takes time and effort, but it is definitely possible. By following the steps above, you'll be well on your way to achieving your goals to start up business online. 
Figuring out what you want to sell is the most important step in starting your own online business. Do your research and make sure there's a market for your product or service. Once you know what you want to sell, create a website to sell it on.
You don't need to be a tech expert to create a website – there are plenty of tools and resources out there to help you get started. After your website is up and running, start promoting your business online and offline to get the word out. With a little hard work and dedication, you can start seeing results in no time.