Mastering Online Customer Service: Best Practices for Happy Customers
In today's fast-paced digital marketplace, providing exceptional online customer service is no longer an option; it's a necessity. With customers having countless options at their fingertips, the importance of delivering a practical and satisfying customer experience cannot be overstated.
In this post, we'll explore online customer service best practices to maximize customer satisfaction through online customer service. We'll cover tips for providing efficient, effective, and personalized service, helping you build stronger customer relationships and drive long-term success for your business. Let's take your online customer service game to the next level!
DISCLOSURE: Some of the links that I share in this article ARE my affiliate links. This means I may earn a commission, at no extra cost to you. In fact, sometimes you'll get a discount or free credits just FOR using my link. 🙂
What is online customer service?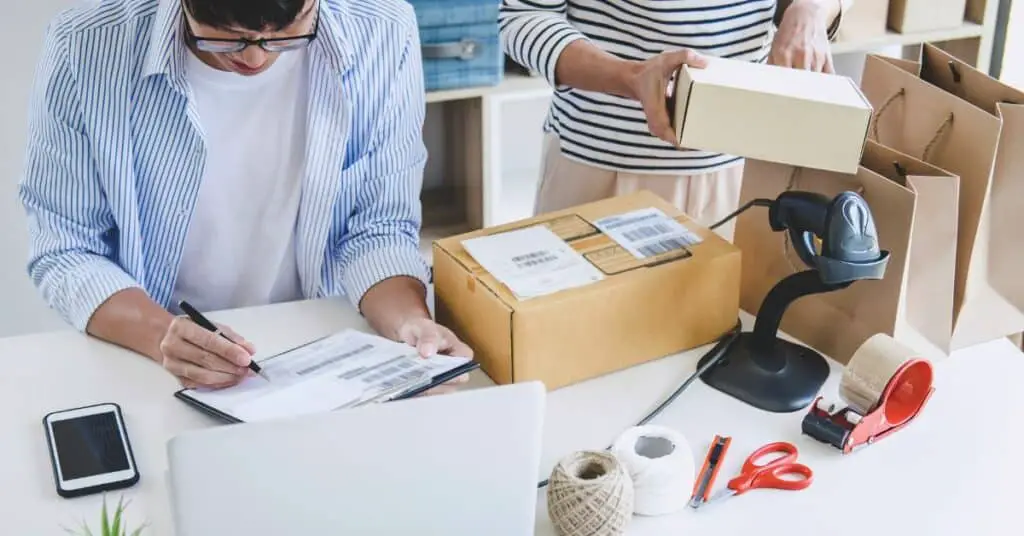 One thing about selling online that many people dislike is customer service. Whether you are selling physical products or digital products, you need to deal with customers once in a while (more so in the case of physical products as it involves actually shipping products to customers).
Online customer service is the process of providing help to customers via the internet, such as through email, chat, social media platforms, or other forms of electronic communication.
It involves responding to customer inquiries, addressing customer complaints, and providing helpful information about products and services.
Online customer service requires a certain level of expertise to ensure that customers are satisfied with their experience. This includes having knowledge of the company's products and services, understanding customer needs and expectations, and being able to communicate effectively online.
Additionally, customer service representatives need to be able to respond quickly and professionally to maintain a high level of customer loyalty. Excellent customer service is essential for providing customers with a positive experience, and can help to create long-term relationships.
Online customer service best practices
The following is a list of best practices for online customer service:
The first step to successful online customer service is making sure your website is easy for customers to navigate. This means having a clear main menu and helpful FAQs (which stands for Frequently Asked Questions) or support articles.
When customers can easily find what they're looking for on your website, it reduces the need for them to reach out and contact you directly, which can save you time in the long run.
Make it easy for customers to reach you
You should also make it easy for customers to reach out and contact you if the need arises. Make sure your contact information is prominently displayed on your website and is easy to find.
This also means having a variety of options available for them to choose from. Whether it's through email, chatbot, social media, or live chat – make sure your customers can easily get in touch with you if they need help or have questions about your product or services.
By providing multiple contact methods, you are giving your customers the freedom to choose how they want to communicate with you – and making their customer support experience as smooth as possible.
Be responsive
When a customer reaches out to you, whether it's through email, social media, or your website contact form, they expect a timely response. So, set expectations with your team and make sure someone is available to respond to customer inquiries within 24 hours.
If your response time is too slow, customers might become frustrated and take their business elsewhere. So make sure you're monitoring all your channels regularly and responding quickly whenever possible.
If a customer contacts you on social media, try and reply within an hour – especially if their query is urgent. The faster you reply, the better impression it will leave on the customer and the more likely they are to become repeat customers down the line.
Be available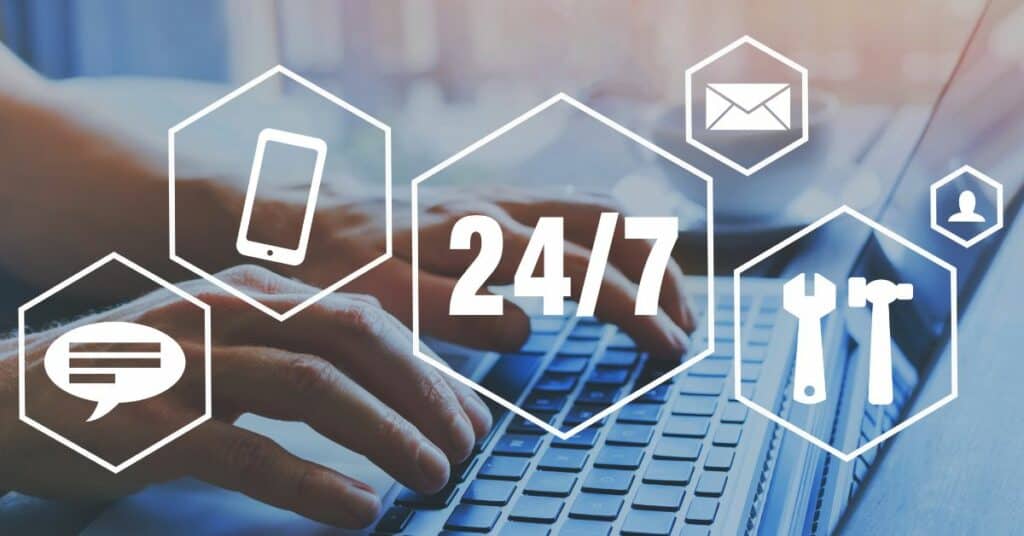 Besides being responsive, you also need to be available. This means having someone available to answer phone calls during business hours and being active on social media channels during peak times. If you're not available when your customers need you, they will go somewhere else where they can get the help they need.
If you are a solopreneur and don't have a team, you may want to engage external help for customer service from Fiverr or Upwork. You can also set up a chatbot to answer some of the FAQs for you when you are offline before you reply to them in person.
Be helpful, not salesy
When a customer reaches out to you for help, they expect you to be helpful and solve their problem. If you're not helpful, or if you try to sell them something they don't need, they will remember that and they will never do business with you again. So, always be helpful and try to exceed their expectations.
Your goal should be to help the customer, not make a sale. If a customer isn't ready to buy, don't try to push them—instead, offer helpful information and resources that will answer their questions and help them make an informed decision when they're ready to buy.
Be thankful
Always express gratitude when a customer takes the time to provide feedback—positive or negative! This shows that you value their input and appreciate their business.
Offer discounts
It's also important to show appreciation for repeat customers. Offer them rewards, discounts or coupons for their loyalty, or even just send a thank you note when they come back.
Showing your customers that you appreciate them and their business will go a long way in fostering customer loyalty and encourage them to continue doing business with you .
Be personal and friendly
It's easy to forget that behind each inquiry is a real person—someone who might be going through something difficult or just needs an extra dose of kindness that day. No matter what type of inquiry you may receive, make sure you are providing personalized and friendly responses.
Showing empathy and understanding goes a long way toward building trust with your customers and increasing loyalty over time. Your tone of voice and the way you communicate with customers says a lot about your brand.
If you're rude or unprofessional, that will reflect poorly on your brand and customers will take their business elsewhere. So, always be friendly and try to build a rapport with your customers.
If you are using automation tools to help streamline your processes, it's important not to forget about personalization when dealing with customers online. No one likes feeling like they're talking to a robot, so make sure your responses are personal and friendly.
Try to tailor responses based on individual customer needs. Personalization shows that you truly care about each customer's experience and makes them feel valued by your company which will increase loyalty in the long run!
Finally, no matter what medium your customer chooses when reaching out – try to be as personal and friendly as possible with each interaction. For example, using their name (always double-check spelling!) when addressing them in an email or using emojis when replying on social media can go a long way in making them feel heard and understood by your business.
Showing that kind of empathy will ensure that they come away from each interaction feeling supported by your team – which increases trust in your brand overall!
Be patient
Customers can get frustrated when they're trying to resolve an issue, so it's important to be patient with them. Remember that it's not always easy for them to explain what's going on, so try to be understanding and helpful instead of judgmental or dismissive.
I find that the customer service representative's attitude towards the customers, whether to treat customer service as a necessary evil or just try to be helpful makes a lot of difference and the customer could feel it.
You should view every interaction with the customer as an opportunity to turn customers into advocates and ambassadors for your brand.
When it comes to providing excellent customer service, it's important to remember that sometimes the issue isn't always easy to solve right away. It may take some time and effort to get to the root of the problem and figure out a solution. So, being patient during this process is key!
It's also important to be consistent in your customer service levels. If a customer has had a positive experience in the past, you want to make sure that they receive the same level of service or better in the future.
Take ownership of the issue
If a customer has a problem, own it—don't pass the buck or try to blame someone else. The quicker you take responsibility for an issue, the quicker you can resolve it and move on.
It's important to take ownership of the issue and look for ways to solve it on time. If you can give the customer a timeline or an estimated resolution time, it will make them feel like you're taking their problem seriously and that you're doing everything possible to resolve it.
Sometimes a solution might not be simple or easy to come by, but having an open dialogue with the customer allows you to be creative in coming up with a solution.
Apologize—even if it's not your fault
An apology goes a long way in diffusing a tense situation. Even if an issue isn't your fault, apologize for the inconvenience and do what you can to make things right.
It's also important to be transparent and honest with your customers. If you don't have the answer they're looking for, don't pretend that you do. Instead, tell them that you will look into it and get back to them as soon as possible.
Be knowledgeable
Customers expect you to be an expert on your products and services. If you're not knowledgeable about what you're selling, they will quickly figure that out and they will go somewhere else where they can get the information they need from someone who knows what they're talking about.
So, make sure you're up-to-date on all the latest product changes and developments so you can provide accurate information to your customers when they need it most.
Provide regular updates during prolonged issues
If an issue is taking longer than expected to resolve, keep the customer updated with regular status updates. This will help keep them in the loop and prevent frustration from setting in.
Providing regular updates on their issue and being upfront about any potential delays also shows that you value their time and are doing everything you can to help.
Be proactive
If you see that a customer is having difficulty using your product or service, reach out proactively and offer help. This will show the customer that you care about their experience and are willing to go above and beyond to help them succeed.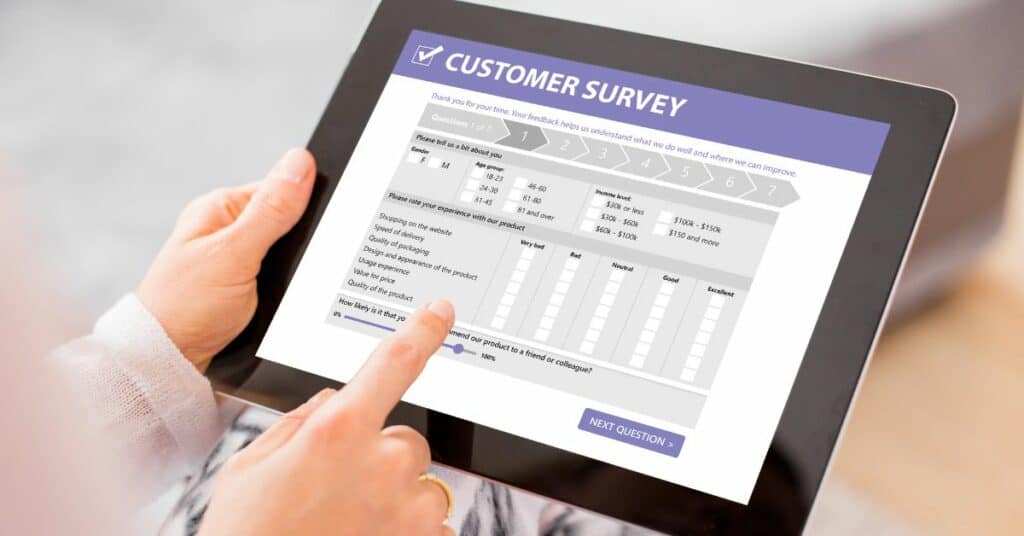 You can also send out surveys at regular intervals asking how your customers are enjoying their experience or offering up extra resources they may not have known were available—it helps make them feel more connected and valued as part of your community.
Not only will this help build relationships with current customers, but it could also lead to referrals down the line!
Follow up after the issue is resolved
After resolving an issue or completing a project for a customer, follow up with them afterward to make sure they're happy with the results. This extra step will help ensure that your customers are satisfied with your work and will be more likely to use your services again in the future.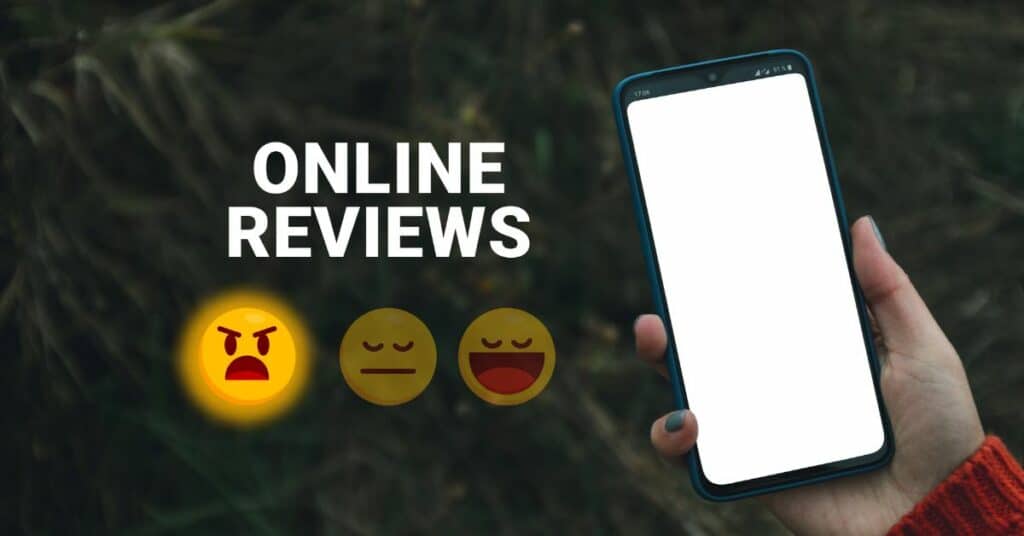 This is also a good time to ask for feedback on how you can improve your online customer service going forward.
It is also a good opportunity for you to ask for reviews or referrals which you can use to build the online reputation of your business and expand your customer base.
In addition to responding to inquiries from customers, take the time to interact with them on social media. Share their content, leave comments on their posts, and tag them in relevant posts of your own.
This will help create a sense of community around your brand and show customers that you're interested in more than just selling them products or services.
Use automation tools
Another one of online customer service best practices is to use automation tools which can be invaluable in providing personalization at scale. There are many different types of automation tools available today that can help streamline the process of responding to customer inquiries and provide better overall service experiences for your customers.
To keep customers informed about the order status, Shopify has a built-in order tracking tool that can automatically send customers emails from the point when they place an order all the way to their order is ready to be shipped and delivered. Thus , if you run a Shopify store, this would have been taken care of for you and you just need to customize the emails to add your own branding.
This type of automation can help you reduce the time you spend responding to customer inquiries and focus on more important tasks.
Other great automation tools include customer service chatbots and live chat software, ticketing systems, knowledge bases, and help desks that allow you to track conversations with customers more easily. By using these tools, you can quickly and easily respond to customer inquiries without having
Use data insights
Finally, don't forget about using data insights when it comes to providing online customer service! Data insights can be incredibly useful for understanding how customers interact with your company online so that you can improve the experience over time by targeting areas where there may be issues or gaps in understanding from customers' perspectives!
Conclusion
In conclusion, providing exceptional online customer service is an ongoing process that requires continuous improvement and adaptation to changing customer needs and expectations. By implementing the practical tips and strategies outlined in this post consistently over time, you can maximize customer satisfaction, build stronger relationships, and drive long-term success for your business.
But remember, online customer service is not just about solving problems or answering questions. It's about connecting with your customers, understanding their needs, and building trust and loyalty over time. By prioritizing the customer experience and adopting online customer service best practices, you can differentiate yourself from competitors, build a loyal customer base, and ultimately grow your business.
Success isn't far away if you put in a little effort and dedication to improving the quality of your online customer interactions! Thanks so much for reading; now go forth and conquer! Happy selling!