Start Affiliate Marketing With No Money: Bootstrap Your Way To Success!
So you want to start an affiliate marketing business but don't have any money? There are several ways that you can get started without spending money. In this blog post, we will discuss how to start affiliate marketing with no money and give you some tips on how to get started.
DISCLOSURE: Some of the links that I share in this article ARE my affiliate links. This means I may earn a commission, at no extra cost to you. In fact, sometimes you'll get a discount or free credits just FOR using my link. 🙂
How does affiliate marketing work?
Affiliate marketing involves affiliate marketers partnering with other businesses or individuals to promote their products or services. When a customer purchases through a link that belongs to the affiliate marketer, he receives a commission.
Usually, people start by setting up a niche website or blog and signing up for affiliate programs with companies. They then write blog posts or product reviews with their links to the products they are promoting.
When customers click on these links and make a purchase, the affiliate marketer earns a commission. However, this requires some money to get invested in setting up a website and its maintenance.
That said, promoting through blogs is one method. If you don't have the money to invest in a website or blog, there are still other ways to get started.
Can I start affiliate marketing for free? 
The answer to this question is both yes and no. Yes, in the sense that it is possible to get started with no investment. No, in the sense that it is not completely free as you need to have access to a computer and internet which most people have. So it is free, but not entirely.
And then another point is that nothing is really "free" in this world. Even if the platform is free, you need to write content and build up your presence. So while the platform may be free, your time is not. But then again, you can always outsource the content creation if you have the budget for it later.
What are the benefits of starting affiliate marketing for free? 
There are several benefits to starting affiliate marketing for free. One of the biggest benefits is that you can start generating income even with low or no start up cost!
By starting for free, you can learn the ropes of affiliate marketing without having to risk any money. This is a great way to gain experience and knowledge about the industry before investing any money into it.
What are some tips for getting started? 
Here are some tips for getting started with affiliate marketing:
-Find a niche that you are interested in. This will make it easier to promote products you are passionate about.
-Research affiliate programs that offer free sign-ups.
-Look for products that are available for free or at a discounted rate.
-Start promoting affiliate products and drives traffic to your links.
-Track your results and adjust your strategies accordingly.
How do I start affiliate marketing with no money?
Since for affiliate marketing to work, you need to share your links for products or services with others, there are several ways you can do this for free.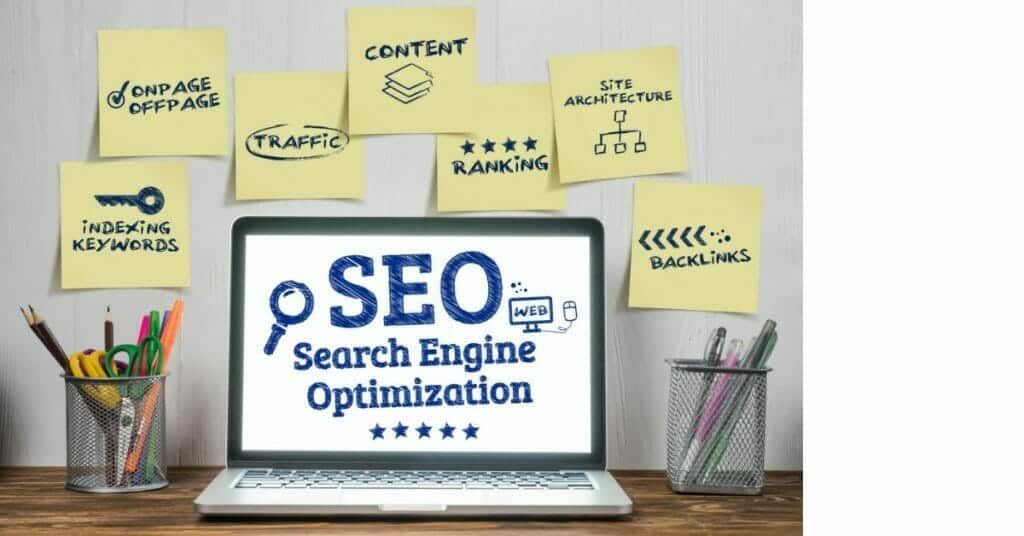 The first is to use free blogging platforms like WordPress.com, Blogger.com or Medium to create a blog or website. You can then use search engine optimization (SEO) techniques to drive organic traffic to your links. You can then sign up for affiliate programs and start sharing your links on your website or blog.
This option may take longer to see results, but can be effective if you are consistent with your content and promotion.
Do note also that these free platforms may have restrictions for free plan users. For example, WordPress.com doesn't allow you to install plugins unless you are on a paid plan. If you want more control over your website or blog, it is better to invest in a paid platform like WordPress.org.
The other way is that instead of setting up your website, use the following to lead to product landing pages with your links. 
Social Media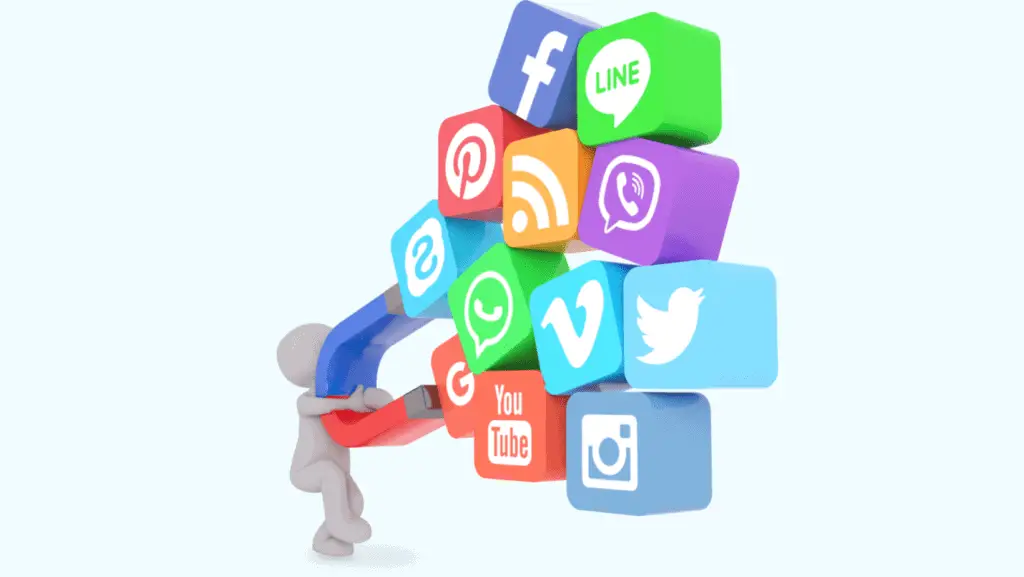 Social media platforms like Twitter, Facebook, and Instagram offer great opportunities to share your links with a wide audience, spending no money. This can be effective if you have a large following on social media platforms or if you are good at creating engaging content that drives traffic.
You need to create a social media presence and actively share your links. For example, you can share a blog post you wrote about the product or service, or simply share your link with a brief description of what it is.
Some social media platforms, such as Facebook and Pinterest, frown on direct sharing of affiliate links (as they want you to pay money to advertise with them), so check their terms and conditions before sharing.
Note that for social media platforms like Instagram, it is better to have a business account, as you will include clickable links in your posts.
Forum Postings
You can take part in forums and online communities (such as Facebook groups) related to your niche and include affiliate links in your signature if you are active in forums related to your niche.
For example, if you have your own Facebook group you can share your affiliate links as much as you want! For example, I have a Facebook group, Ecommerce with Penny, that is for people who would like to start their online business. I am free to share this kind of post whenever I want.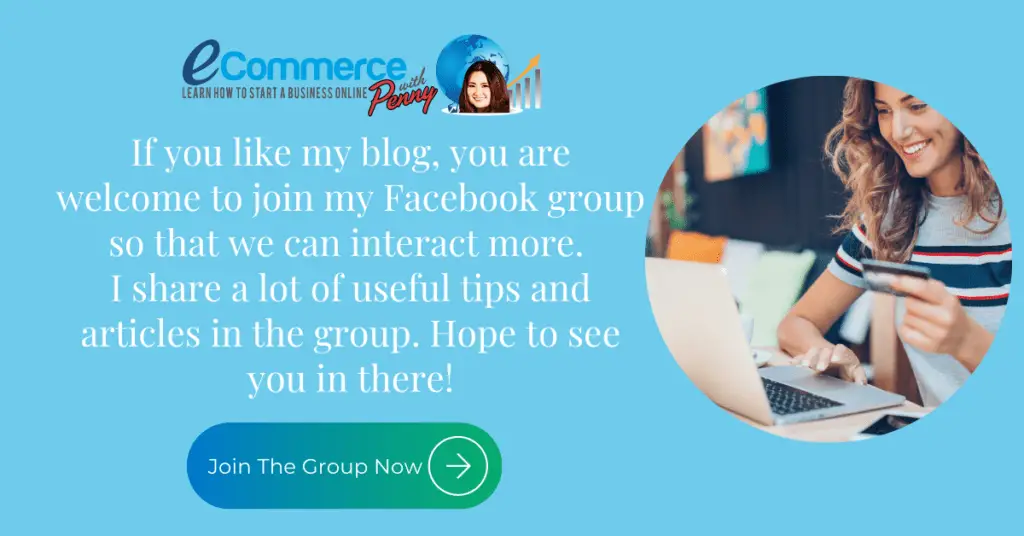 This is a great way to passively promote your links as you engage in discussions with others on the forum. Just be sure not to spam the forum with your links, but to be helpful and informative while still sharing your affiliate links.
Also, be sure to check the forum and group rules before sharing your links, as some forums and groups do not allow it.
Email marketing
Another way to share your affiliate links is through email marketing. You can create a freebie ebook or resource and set up sign-up forms for potential customers to subscribe to your email list.

You can use email marketing providers such as MailerLite or Aweber to do this as they provide free plans for up to a certain number of subscribers.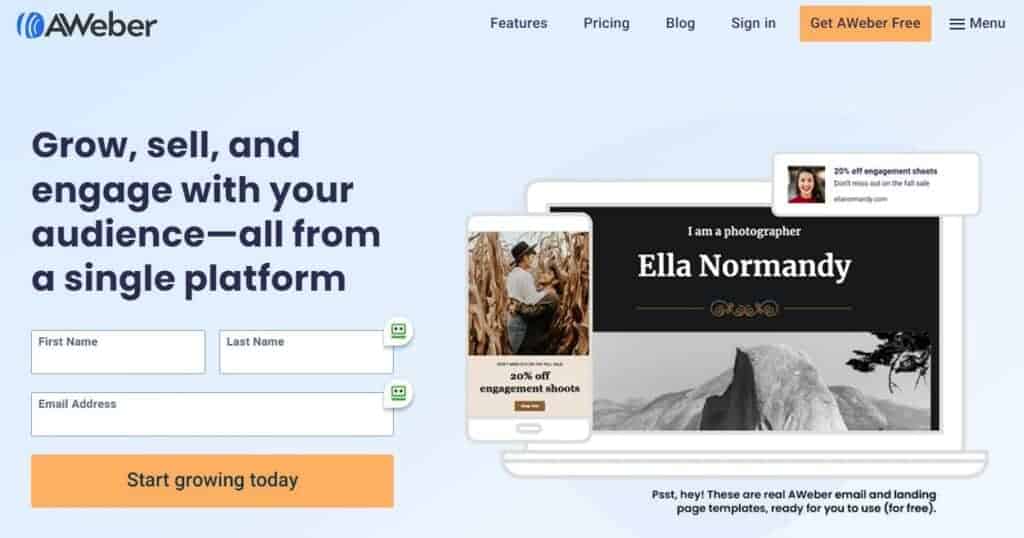 Once they have subscribed, you can send them periodic email newsletters with your links in the emails when you are promoting affiliate products that apply to their interests and you think would be helpful to your subscribers.
For example, if you are a travel blogger, you can share links to travel-related affiliate products such as luggage or travel insurance.
Do note that you need to have their permission before sending them any marketing emails, and it is best to include an opt-out option in your emails. Just be sure not to spam your subscribers with too many emails or promotional materials.
You can also include links in your email signature, which is a great way to passively share your links.
Free article directories
One way to start is by writing articles for free article directories such as EzineArticles.com. In your articles, you can include links to affiliate products you recommend.
When people read your articles and click on your links, they will be taken to the merchant's website, where they can buy the product. If they make a purchase, you will earn a commission.
Through YouTube Videos
If you are good at making videos and prefer to talk rather than write, you can start a YouTube Channel and create videos (instead of writing blog articles) related to your niche and include your links in the description. You can then post them on YouTube or other video-sharing platforms.
This is a great way to share your links as people who are interested in the product or service that you are promoting will be more likely to click on your affiliate links.
Just be sure that your videos are high quality and provide value to your viewers, as people are more likely to watch and share videos they find helpful or entertaining. Also, include a call-to-action at the end of your videos asking people to click on your affiliate links.
Do note that you will need to drive traffic to your videos for this method to be effective. You can do this by optimizing your videos for SEO, sharing them on social media, or emailing your subscribers about your latest video.
These methods can allow you to start affiliate marketing with no money. However, keep in mind that it will take time and effort to see results. If you are patient and willing to work hard, you can make a full-time income from affiliate marketing.
The fact is that most successful affiliate marketers have put in a lot of time and effort to get where they are today. It takes dedication and hard work to build a successful affiliate marketing business.
Also, if you aim to make affiliate marketing your full-time gig, then you will need to invest some money, eventually.
Conclusion
Affiliate marketing is a great way to make money online, and it doesn't have to cost a lot of money to get started. With a little effort, you can begin generating income from your affiliate links. I have shared a few ideas on how to start affiliate marketing with no money in this article.
No matter how you choose to get started, the important thing is that you take action and start today! So what are you waiting for? Get started today and bootstrap your way to success!
If you have questions, please leave a comment below and I will be happy to help!
Check out our other blog posts for more tips on affiliate marketing:
–How to Start Affiliate Marketing for Blogs: The Ultimate Guide
–12 Best Affiliate Marketing Tips For Beginners To Succeed
Affiliate marketing with no money FAQ
What are some things to avoid when starting? 
When starting affiliate marketing, there are a few things you should avoid doing:
-Don't sign up for too many affiliate programs in the beginning. You can always add more later on once you have a better understanding of how they work.
-Don't promote every product you come across. Only promote products you believe in and that you would recommend to others. (For more tips on finding products, check out the following article: How to Find Affiliate Marketing Products for Your Target Audience)
-Don't spam your email list or social media followers with too many promotional materials. If you do, they will quickly get tired of it and unsubscribe from your list or stop following you.
Is there a cost associated with signing up for an affiliate program?
The cost of signing up for an affiliate program can vary. Most of the affiliate programs are free to join, while others charge a sign-up fee. The sign-up fee is usually a one-time fee and is not recurring.
Some affiliate programs may also need you to have a website or blog before you can join their program. If this is the case, then there may be some costs associated with setting up your website or blog. However, you can easily set up a website or blog for free using WordPress.com or another free platform.
What is a commission rate?
A commission rate is the amount of money an affiliate marketing program pays to its affiliates for each sale or lead generated. There is no set commission rate for affiliate marketing. Some affiliate programs may offer a fixed rate, while others may offer a percentage of the sale price, or a hybrid of the two.
Some programs also offer tier affiliate commissions, so affiliates can earn a higher commission rate for generating more affiliate sales or leads. For example, an affiliate might earn a
$100 commission for generating one sale, but if they generate five sales, they might earn a $500 commission. The more sales or leads an affiliate generates, the higher its earning potential will be.
The commission rate varies depending on types of products or services. For example, a commission rate for a digital product such as an e-book may be around 50-70%, while the commission rate for physical products such as clothing could be lower, around 10-20%. Commission rates can also vary depending on the affiliate network or platform you use.
Most affiliate networks offer around 4-8% affiliate commissions on average. However, many top affiliates can make much more than this by negotiating better deals with merchants and/or through higher conversion rates. The best way to find out what commission rate you might earn is to sign up for a few different affiliate networks and compare their rates.