Top 8 Types of Online Business Models to Start Your Entrepreneurial Journey
Are you thinking of starting an online business, but don't know where to start? Are you tired of the 9 to 5 grind and looking for a way to break free and create your own path to success?
Well, you're not alone. As e-commerce and the gig economy gain popularity, people are increasingly starting online businesses to gain financial freedom and independence. But with so many different online business models to choose from, it can be overwhelming to know which one is right for you.
One of the first things you need to consider is which business model would best suit your needs. Knowing the different types of business models available is a crucial step in succeeding as an entrepreneur. In this blog post, we will go over the top eight types of online business models to help you make an informed decision on which to pursue.
DISCLOSURE: Some of the links that I share in this article ARE my affiliate links. This means I may earn a commission, at no extra cost to you. In fact, sometimes you'll get a discount or free credits just FOR using my link. 🙂
What is an online business model?
An online business model is a method of doing business that relies heavily on the use of the Internet and other digital technologies. Unlike traditional brick-and-mortar models, an online business model does not need physical infrastructure or personnel to operate, making it significantly more cost-effective.
Below are the top five online business models for entrepreneurs looking to make their mark on the digital world:
Top 8 Types of Online Business Models Number 1: E-commerce
E-commerce refers to selling products or services online. It is the most popular online business model, where you sell physical products such as household items, digital products like e-books online, or any service imaginable.
E-commerce is expected to reach $4.11 trillion in sales by 2023. Ever since the internet came of age in the '90s, the ability to buy and sell online has disrupted the entire retail sector.
To sell online, you can either sell in marketplaces or set up your own e-commerce store. Your online store allows customers to browse products or services and make purchases.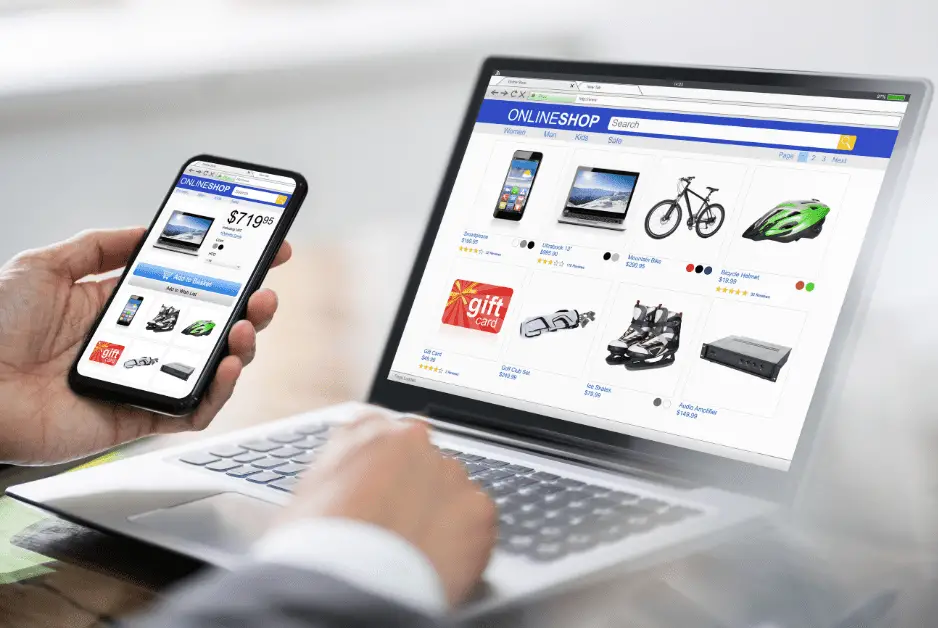 With the widespread adoption of online marketplaces like Amazon, eBay, and Etsy, entrepreneurs can sell their products or services online without the need for a physical store.
Setting up an e-commerce store is relatively easy, with platforms like Shopify and WooCommerce, which is a WordPress plugin, among others making it easy for business owners to create a store. But be ready to market your store and your products by building landing pages and driving traffic to your store and any necessary landing pages to help increase sales and conversion rates.
Read Related Posts
It's an excellent option if you're searching for a versatile and profitable online business model. E-commerce is a competitive industry, but with proper planning and an excellent marketing strategy, you can make your business stand out.
Selling digital products
Digital products refer to items or online products that can be downloaded by customers once they have been purchased. For example, ebooks, courses, and software fall under this category of online business models. This is a great way to start an online business with minimal investment.

Digital products offer a few distinct advantages. First, they're easier to produce than traditional physical goods. Second, there's no need to worry about shipping and handling costs because customers can simply download their purchase after they checkout.
Finally, digital products are typically priced higher than physical goods, making them a great way to increase profit margins. Selling digital products is an opportunity to offer a more passive and reliable income source as you can sell an unlimited number of digital copies.
Below is a table comparing selling physical products vs digital products:
| Aspect | Selling Physical Products Online | Selling Digital Products Online |
| --- | --- | --- |
| Production & Inventory | Requires physical manufacturing and storage space. | No physical inventory required, only digital files. |
| Shipping & Handling | Requires shipping and handling logistics, which can be costly and time-consuming. | No shipping required, digital products can be downloaded instantly. |
| Cost of Goods Sold (COGS) | COGS can be high due to materials, production, and storage costs. | COGS is typically low or nonexistent, as digital products can be created once and sold repeatedly. |
| Scalability | Limited by production and inventory capacity. | Easily scalable, as digital products can be sold an unlimited number of times. |
| Returns & Refunds | Returns and refunds can be difficult to manage due to physical products. | Returns and refunds can be managed digitally and are generally easier to handle. |
| Market Reach | Limited by physical location and shipping capabilities. | Can be sold globally with no shipping limitations. |
| Pricing Flexibility | Limited by production costs and competitive pricing. | More pricing flexibility due to low production costs. |


With these advantages, it's no wonder that digital products have become increasingly popular in the ecommerce space. However, there are still some challenges you need to consider if you want to get into this business model.

First and foremost, you should consider using a digital rights management (DRM) system to protect your content from unauthorized copying or distribution. Second, you need to provide customers with an easy and secure way to purchase your products.
Finally, it's important to keep in mind that digital product sales are highly competitive. Make sure that the prices you set are fair and attractive to potential customers, as well as being profitable for your store. Offer discounts on certain products or bundles to encourage more sales, and make sure to offer excellent customer service in order to build a loyal customer base.
Online Courses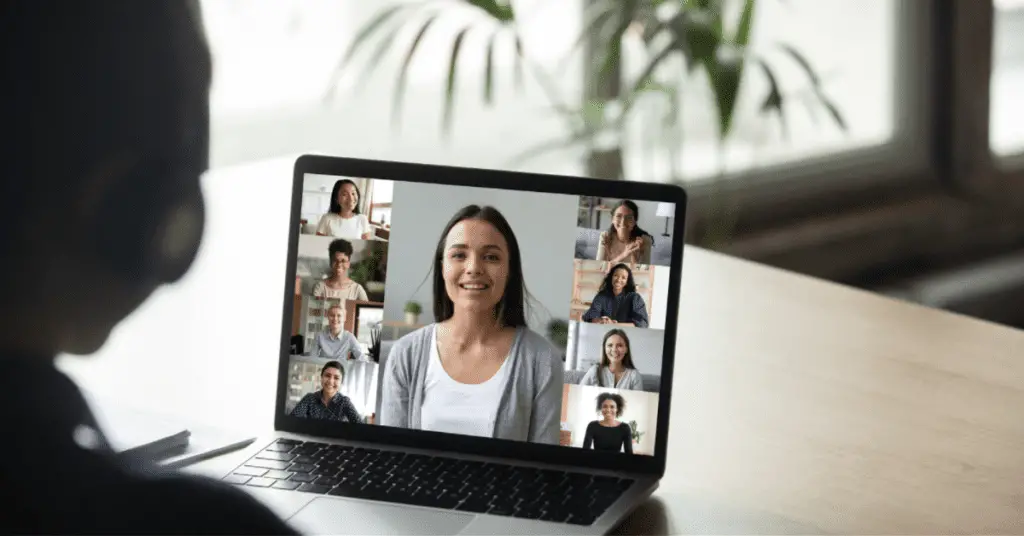 One type of digital products that warrants special mention is online courses. With this model, entrepreneurs are leveraging their expertise and talent to create and sell online courses covering topics such as mindfulness, marketing, and personal finances, among others.
Entrepreneurs can use platforms like LinkedIn Learning, Udemy, or their website to host and market their courses virtually. Selling an online course allows you to share your expertise with a larger audience beyond those within driving distance of where you are/would typically hold a workshop.
If you have expertise in a particular area and want to monetize it, online courses are a perfect option. Online courses allow you to teach what you know to people who want to learn it. To create a successful online course, research your niche, create valuable course content, choose an appropriate platform, and market your course to your target audience.
Creating online courses and content with templates through Teachable or simply starting a YouTube channel can lead to a considerable return on investment over time.
Dropshipping
With this model, you partner with a manufacturer or wholesaler and list their products in your store without having to buy them upfront. When an order comes in, you place that order with the supplier, and they send it directly to your customer.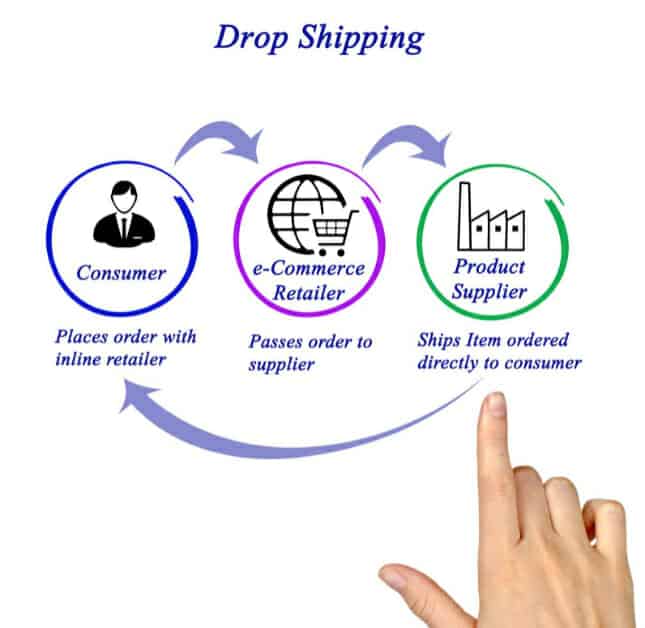 This model eliminates the need for overhead costs such as warehousing and inventory management. You don't have to handle any of the products or inventory, so it's a very low-risk business model that can be quite profitable if done right.
It's an ideal option if you don't want to handle product fulfillment, shipment, and customer service. With dropshipping, your supplier takes care of the whole process, from inventory management to shipping and returns. You just need to set up your online store, choose the products you want to sell, and focus on marketing them through your website or social media.
However,  Dropshipping has its fair share of problems. One such problem is the long shipping time as many of the worshipers get their products from China which is famous for being the world's factory. Nowadays as consumers are more weary of the long shipping time, the trend is towards getting supplies from locations near the consumers.
Read Related Posts
Print on Demand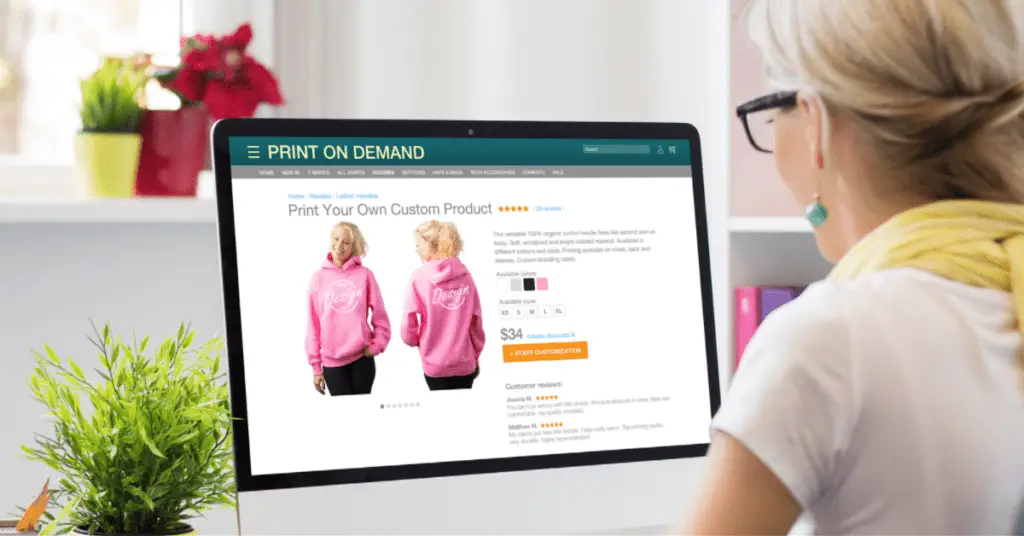 Print on Demand (POD) is a business model that is like dropshipping in that you don't have to carry any inventory. With print on demand, however, you create custom products using a third-party printing partner.
You can design your own t-shirts, hoodies, mugs, posters and more with your own artwork or logo. Once someone places an order for the product, it's automatically sent to the POD (Print on Demand) printer who will then print and ship the product directly to them.
With POD, you can create and sell printed products without worrying about buying or storing bulk amounts of stock. Popular printable items include t-shirts, mugs, phone cases, canvas prints, and even jewelry.
The biggest advantage of this model is that you don't have to invest in stock upfront and can focus on marketing your products without worrying about inventory management and fulfillment.
However, it does have some drawbacks such as limited customization options depending on suppliers and higher costs per item due to the printing process.
Read Related Posts
Affiliate Marketing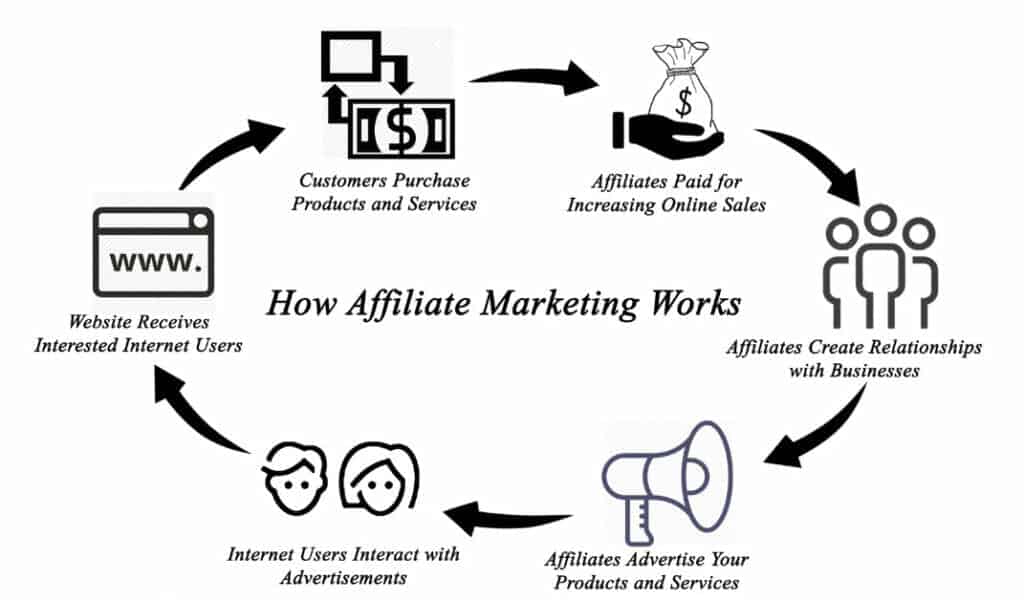 Affiliate marketing is another popular online business model where you promote products or services on your site and get a commission for each sale you make. You can promote your affiliate products via blog posts, videos, social media posts, or email marketing campaigns.
With affiliate marketing, you don't need to create a product or service yourself or handle customer service, and you can work from anywhere. You just need to find the right products or services to recommend. Amazon Affiliate is one of the most popular affiliate marketing platforms for entrepreneurs.
It's an ideal option if you're looking for a low-investment online business model. When done correctly, this model can lead to an extensive passive income. The reoccurring nightmare of running an online shop or following a client's demanding needs does not apply to this business model. It's an excellent way of aiming for passive income but needs patience in building your community and following.
To get started in affiliate marketing, research products related to your niche, sign up for an affiliate program and start promoting products on your website, blog, or social media.
Membership sites are a perfect option if you have specialized knowledge or expertise in a particular area. It's where you provide exclusive content or services to subscribers who pay a monthly or yearly fee.
Examples of membership sites include language learning websites, online fitness programs, and educational platforms. To start a membership site, create valuable content that people are willing to pay for, choose an appropriate platform, set up payment processing, and create a marketing strategy.
With a recurring revenue stream, subscription-based businesses offer a reliable way for entrepreneurs to grow their revenue and build a community of loyal customers.
The biggest disadvantage of membership sites is that it takes a considerable amount of time and effort to create and maintain the content. Additionally, you'll have to promote your site to recruit members. You may need to invest in advertising or marketing campaigns to get people interested.
Also, while membership sites can be profitable, it's important to remember that not all members will remain long-term subscribers. You'll need to continuously add value and engage your audience to keep them coming back.
Freelancing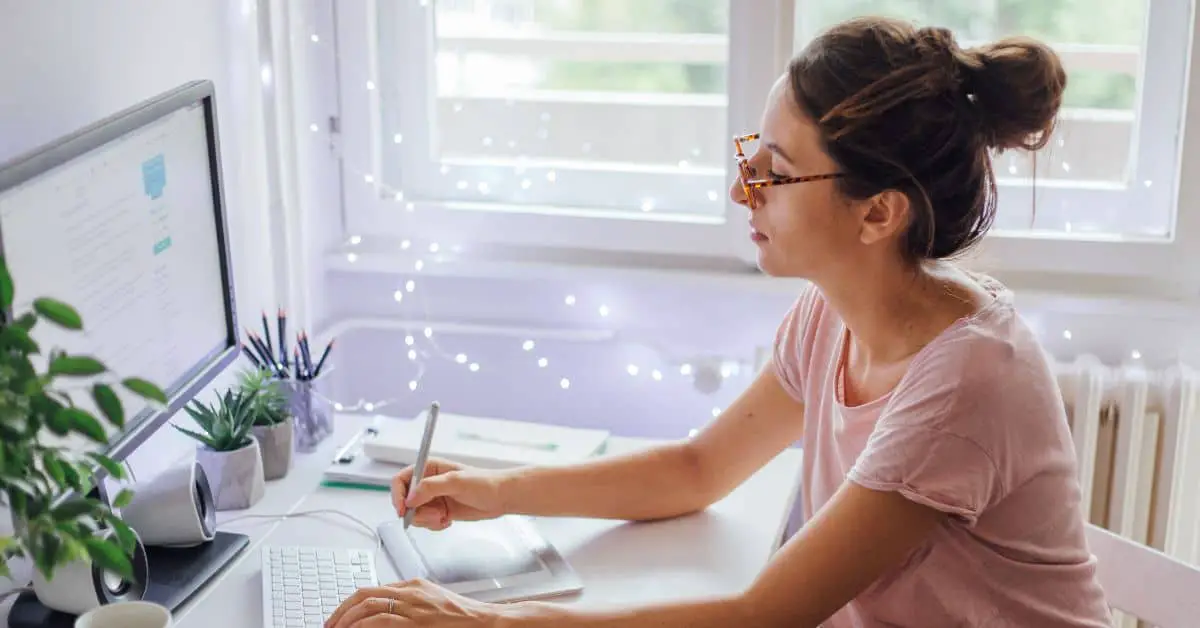 One of the fastest-growing online business models is offering online services to other small business owners or customers. With the ability to communicate over messaging platforms and video call services like Zoom, freelancers, and contractors can join the online service game by selling their skills or expertise.
Editing, copywriting, web design, and social media management are all in-demand online services.
The Freelancing online business model offers attractive advantages such as flexibility in terms of work schedule, low overhead costs, and the potential for higher earnings.
Freelancers can work remotely, choose their hours and workload, and work on a variety of projects for different clients. This allows for the building of a diverse portfolio and the development of a range of skills.
Although freelancers may face challenges such as inconsistent income and limited benefits, the potential for higher earnings and work-life balance make it an attractive option for those seeking greater control over their work.
My own experience
So far in my 9 years of entrepreneurship journey, I have tried a few types of online business models. I started with selling physical products and also delved into affiliate marketing and digital products.
Selling physical products and being very profitable especially when you find winners. However, there could be a lot of headaches due to the product fulfillment process and customer service.
For affiliate marketing, I would say that even though it has the potential to be profitable you do need to spend a lot of time creating helpful content and credibility. I have just started going into digital product sales, still learning.
I found that it's quite hands-off as you can create once and sell many times without the hassle of product fulfillment. However, the challenge is in marketing and it is also very competitive. I will be sharing more along the way. 
I have also tried freelancing on the side for the fun of it. I found that it's still exchange hours for dollars so not the most scalable business model.  However, it can be a good way to get started selling online because you're making use of your skills and expertise, especially if you're expertise is very marketable. You can start selling your service on an online marketplace such as Fiverr.
Conclusion
When it comes to choosing the right types of online business models, it ultimately comes down to your goals, interests, skills, and resources. Finding the right business model is crucial to your success, but don't worry about getting it perfect on your first try. As an entrepreneur, you'll have to experiment with different business models and strategies to find the one that works best for you and your business.
The digital world presents countless opportunities for entrepreneurs to succeed and achieve financial freedom. Choose a business model that resonates with your passion, skill set, and resources, and put in the effort to make it succeed. Remember, persistence and a willingness to learn and adapt as you grow are key to thriving in the digital world.
If you are still undecided as to where to begin, you can take the Which Online Business Should You Start Quiz to help determine the online business to start with.