9 Effective Strategies for Maintaining Momentum for Entrepreneur Success
Starting a business as an online entrepreneur is exciting but it often takes time before you can see any significant results. Furthermore. the early stages of a business require a lot of effort, and it can be easy to lose steam if you're not careful. So, how do you maintain momentum as an online entrepreneur?
In this post, we will discuss nine effective strategies for maintaining momentum as an online entrepreneur. With the right strategies in place, you can keep moving forward towards success in building a sustainable business.
DISCLOSURE: Some of the links that I share in this article ARE my affiliate links. This means I may earn a commission, at no extra cost to you. In fact, sometimes you'll get a discount or free credits just FOR using my link. 🙂
Have the right expectations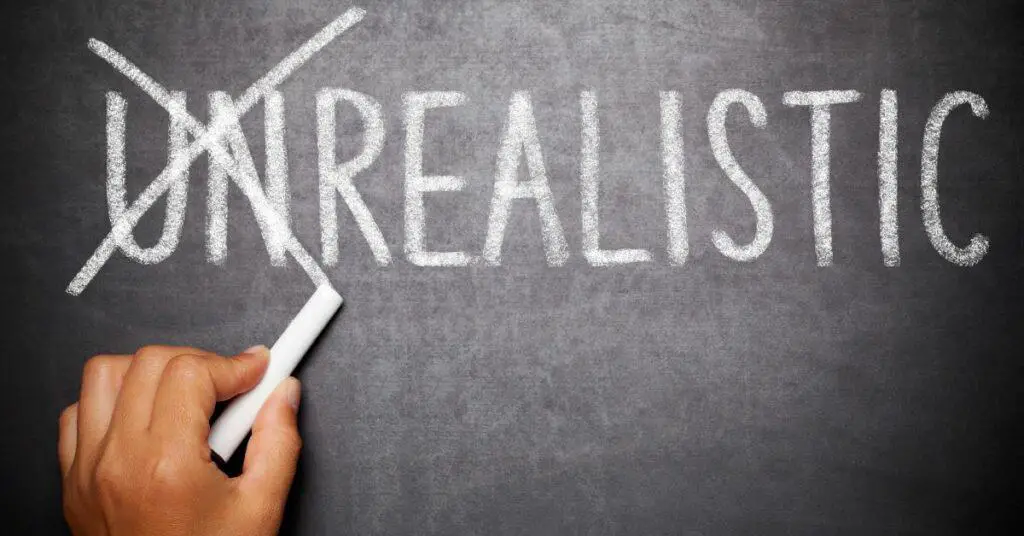 First and foremost, you need to set realistic expectations for yourself when starting a business. It's common for entrepreneurs to have high aspirations and want to achieve success quickly when starting out. This is especially so when you can see so many ads for courses or tools that seem to suggest that you can achieve overnight success.
However, it's important to understand that it takes time, effort and dedication to see results. Success rarely happens overnight, so be prepared for the long haul.
Keep in mind that building momentum may take some time as well. Be patient with yourself and your progress, and don't let setbacks discourage you. Also remember that every business is different and there will be ups and downs along the way.
By having realistic expectations, you can focus on steady growth instead of chasing unrealistic goals. This will help you avoid getting discouraged when things don't go as planned and keep you motivated to keep pushing forward.
Set achievable goals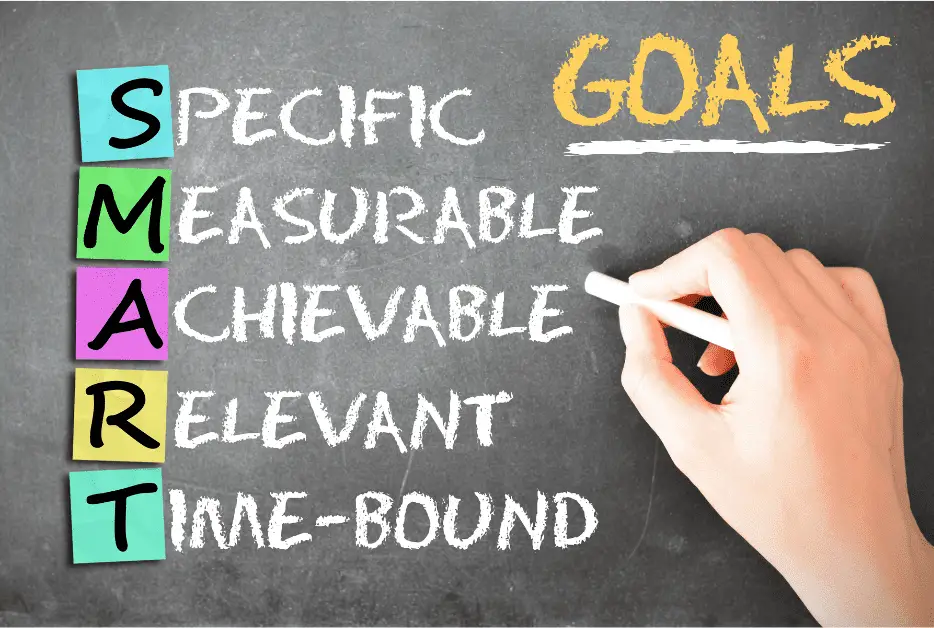 Setting realistic goals is vital for maintaining momentum as an online entrepreneur. Define your big goals and break them down into smaller, manageable steps. Celebrate each achievement along the way when you achieve the goals. Setting small goals and rewarding yourself can help you stay motivated, focused, and confident.
Also remember to set short-term and long-term objectives. Short term goals provide milestone achievements and keep you inspired to keep going, while long term goals give you a broader view of the direction of your business.
Your goals should provide direction, motivation and most importantly, they should be achievable. Setting realistic goals helps to keep you on track and focused. It also makes it easier to measure progress and make adjustments as needed.
Celebrate small wins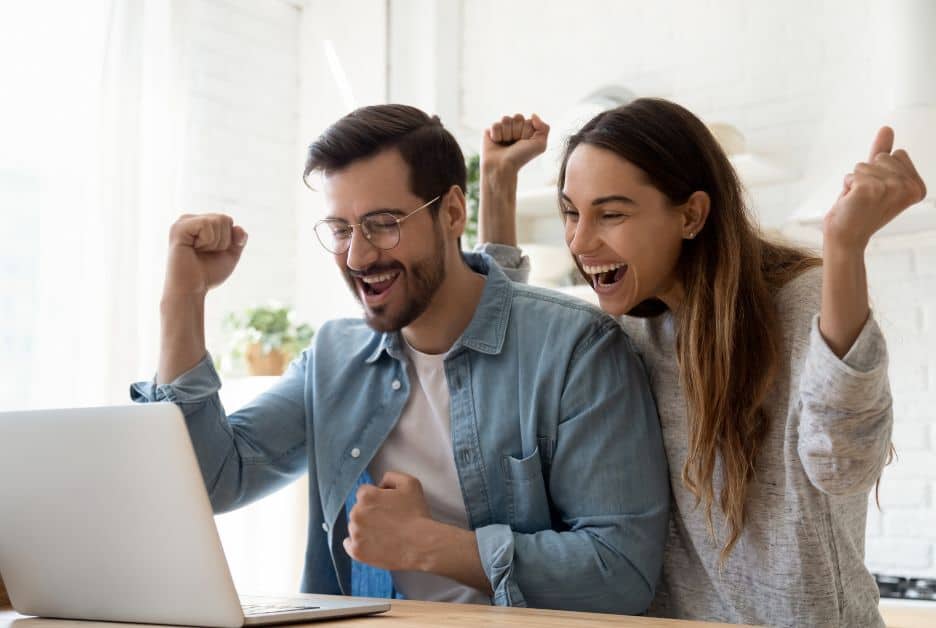 Starting a business can be a lot of work, and it takes time to see significant results. That's why it's essential to celebrate the small wins and milestones along the way. Celebrating small wins provides a sense of accomplishment and helps to keep momentum going.
When a project or task is completed, celebrate with your team, family, or friends, and acknowledge the hard work behind that success. Small milestones – like the first sale, first newsletter sign-up, or first social media follow – count towards your success and should not be overlooked.
Stay organized, prioritize and stay accountable
As an entrepreneur, it's easy to get overwhelmed with the amount of work that needs to be done. This is why it's crucial to stay organized, prioritize your tasks and manage your time effectively to maintain momentum and avoid burnout.
Organization tools like Workflowy can help you keep track of your tasks, deadlines and ideas. Create a schedule or use a task management tool such as Trello, Asana to help you stay on top of things. Prioritize your tasks by urgency and importance, and focus on the most essential tasks.
Accountability is key to maintaining momentum as an online entrepreneur. You can hold yourself accountable by setting deadlines and tracking your progress. Joining mastermind groups, attending networking events and partnering with an accountability partner can also help you stay accountable.
Embrace a test and learn mentality and learn from failure
A test and learn mentality means being open to experimenting with new ideas, learning from failures and successes, and adapting to changing circumstances. A test and learn mentality can help you innovate, improve and grow your businesses.
Failure is a natural part of the entrepreneurial journey. When you fail, it can be easy to throw in the towel and give up. But successful entrepreneurs view failure as a lesson and an opportunity to learn. The key is to learn from them and move forward.
Like Jaime Escalante said, "Life is not about how many times you fall down. It's about how many times you get back up." By taking the time to reflect on your failures and understand what led to them, you can identify areas for improvement, find solutions to avoid similar mistakes in the future and come back stronger, smarter, and more resilient. Mistakes are thus valuable lessons to help you grow as an entrepreneur.
Read Related Posts
Surround yourself with upbeat music in the late afternoon
As an entrepreneur, maintaining momentum throughout the day can be a challenge, especially in the late afternoon when fatigue starts to set in. One effective strategy for combatting this fatigue and staying focused is by surrounding yourself with upbeat music.
Listening to upbeat music in the late afternoon can have a significant impact on your mood, energy levels, and overall productivity. The lively tempo and positive lyrics of upbeat songs can instantly boost your mood, helping you shake off any tiredness and fatigue. This improved mood translates into increased energy, allowing you to power through tasks and stay motivated.
Music has been shown to have a direct impact on productivity. Upbeat music, in particular, can act as a stimulant, enhancing cognitive function and mental alertness. It can also help improve concentration, making it easier to stay focused and complete tasks efficiently.
So, the next time you feel your energy waning, turn up the volume and let the upbeat tunes carry you through the rest of the day.
Step away from the momentary negativity and take breaks as needed
In the fast-paced world of entrepreneurship, it's easy to get caught up in the momentary negativity that can arise from challenges and setbacks. However, stepping away from this negativity and taking breaks as needed is vital for maintaining momentum.
Taking breaks allows you to recharge and reset your mind, reducing stress levels in the process. When we're constantly pushing ourselves without breaks, stress can build up and hinder our ability to think clearly and make sound decisions. By taking regular breaks, we give our minds the opportunity to rest and rejuvenate, improving our overall focus and productivity.
Stepping away from momentary negativity and engaging in activities that bring us joy and relaxation during breaks can also have a positive impact on our mindset. Engaging in hobbies, spending time with loved ones, or simply taking a walk in nature can help shift our perspective and remind us of the bigger picture. This, in turn, can reignite our motivation and passion for our entrepreneurial journey.
Incorporating breaks into our daily routine is not a sign of weakness or laziness, but rather a strategic approach to maintaining momentum. By prioritizing self-care and allowing ourselves to rest when needed, we set ourselves up for long-term success as entrepreneurs. So, let's step away from the momentary negativity and take breaks as needed to recharge, reduce stress, and improve your focus and productivity.
Develop a consistent routine
A lot of entrepreneurs burn out quickly because they have no structure or routine, making it easy to lose momentum. Developing a consistent daily routine can help to keep you on track and prevent burn-out. A routine provides structure, helps to develop good habits, and makes it easier to manage time effectively.
As an online entrepreneur, you have the flexibility to design a routine that works best for you, but you must maintain consistency in your work hours and daily routine. Develop a schedule for your workday, including time for responding to emails, conducting research, creating content, and engaging with customers. Establishing a consistent routine will help you stay focused, productive and improve your chances of success.
Over the past few years, I have developed my morning routine and followed it religiously so that I can start my day right everyday to work on my business. You can read more about it in the following blog posts.
Stay Connected with Your "Why"
When you first embark on your entrepreneurial journey, you have a clear sense of purpose and mission. But, after a while, it's easy to lose sight of your "why" and get caught up in the day-to-day tasks . However, staying connected with your "why" is crucial for maintaining momentum and achieving success.
Your "why" is your driving force, the reason behind your entrepreneurial journey. It could be a personal goal, a desire to make a difference in the world, or simply a passion for your business. Whatever it may be, keeping it at the forefront of your mind can help reignite your motivation and drive when you're feeling burnt out or discouraged.
It's thus essential to regularly revisit and re-connect with your why. Revisit your mission and vision statement, share your story, and celebrate your values. By constantly reminding yourself of your long-term objectives and how they relate to your "why," you can stay motivated and on track towards achieving success.
Conclusion on effective strategies for maintaining momentum
In conclusion, success in business takes time, but maintaining momentum will increase your chances of achieving long-term success. Maintaining momentum as an entrepreneur requires a combination of practical strategies and a growth mindset.
By incorporating these nine effective strategies into your daily routine, you can stay focused, productive, and motivated on your journey towards entrepreneurial success.
Remember to have the right expectations, set achievable goals, celebrate small wins, stay organized, prioritize and stay accountable, embrace a test and learn mentality and learn from failure, surround yourself with upbeat music, step away from momentary negativity, develop a consistent routine, and stay connected with your "why."
With these strategies in place, you can overcome any challenges and achieve your entrepreneurial goals. So keep pushing forward, and remember that success is a journey, not a destination. Let's keep learning and growing together!