Why Building Quality Email Lists Is The Key To Long-Term Success
Picture this: You have a captivating website, a fantastic product or service, and an eager audience waiting to hear from you. But how do you ensure that your message reaches them? The answer lies in building email lists. However, it's not just about collecting as many email addresses as possible, but about building a relationship with your subscribers.
In this blog post, we'll take a closer look at why building quality email lists is the key to long-term success for online entrepreneurs like yourself. Get ready to unlock the power of direct communication, higher conversion rates, and loyal customers.
DISCLOSURE: Some of the links that I share in this article ARE my affiliate links. This means I may earn a commission, at no extra cost to you. In fact, sometimes you'll get a discount or free credits just FOR using my link. 🙂
What Does It Mean by Quality of an Email List?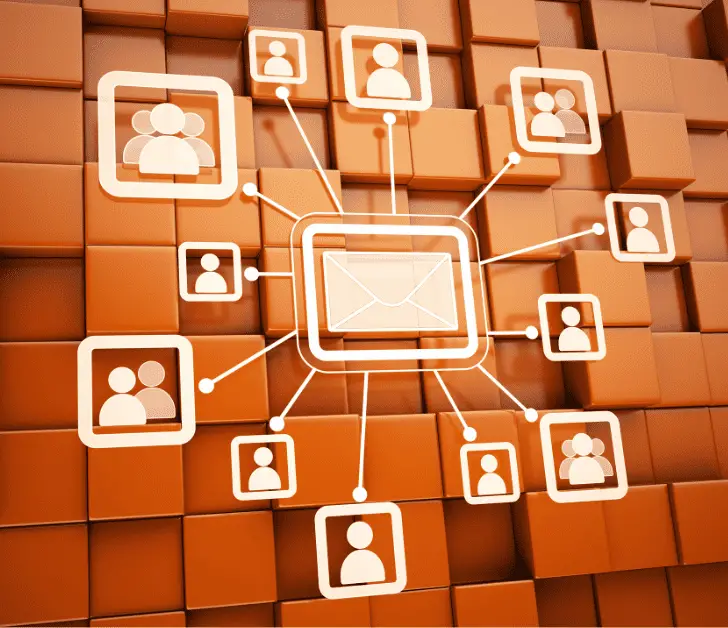 The quality of an email list refers to the overall value and effectiveness of the email addresses included in the list. A high-quality email list consists of valid, active, and engaged email addresses belonging to individuals or businesses who are likely to be interested in the content or offers sent through email.
Factors that contribute to the quality of an email list include the accuracy of the email addresses, the relevance of the subscribers to the target audience, and the level of engagement and responsiveness of the recipients. A high-quality email list can lead to better open rates, click-through rates, and conversions for email marketing campaigns.
Benefits of Building Quality Email Lists
For an online business, it is important to build email lists as unlike brick and mortar business you don't have a physical location for people to come and visit. Your email list is the closest thing you have to a physical location.
Building email lists gives you direct access to your customers, allowing you to send them tailored emails with special offers and promotions that will help drive sales. Email lists also helps increase brand recognition as it allows you to promote yourself multiple times without having to pay for costly advertising campaigns.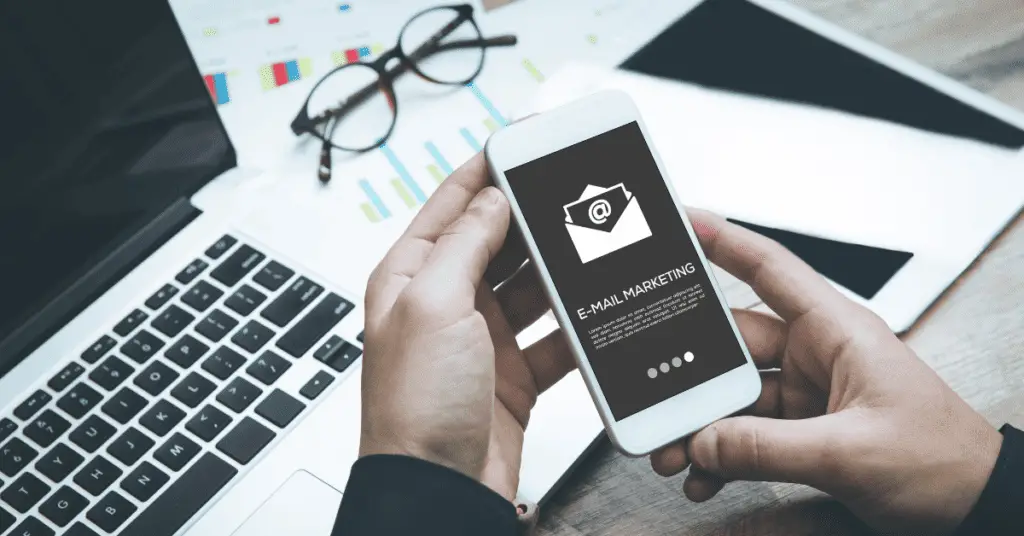 Not only that, but building an email list is a great way to build relationships with your customers. You can use it to send out newsletters and updates about your business, as well as survey them for feedback on how you can improve your product or service.
There are other benefits for building quality email lists and they are listed below:
Building a quality email list is a long-term asset for your business
Building a quality email list takes time and effort, but it's a long-term asset for your business. Your email list is your most valuable asset because it's a targeted group of people who have opted to receive communication from you.
Unlike social media followers who can come and go, your email subscribers are more engaged and committed to your business. Your email list is a valuable asset that you can leverage to increase your sales, grow your audience, and build your brand over time.
Email Lists Have a High ROI
Finally, email marketing has a high return on investment (ROI). According to the Direct Marketing Association (DMA), for every $1 spent on email marketing, you can expect an average return of $42. That's an impressive ROI which is much higher than any other marketing channel, and it shows why email marketing should be a top priority for online entrepreneurs.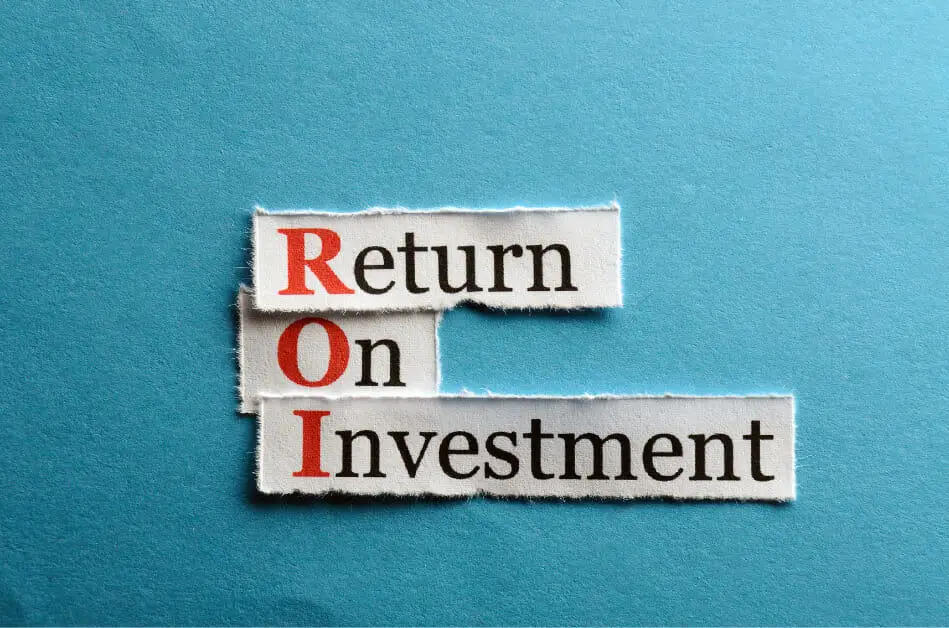 This is because email marketing is highly targeted, measurable, and cost-effective compared to other marketing channels. However, you can only get a high ROI if you have quality email lists.
Quality subscribers tend to be more engaged with your business and are more likely to make purchases. Therefore, a quality email list will translate into a higher ROI for your business. By building a quality email list and nurturing your subscribers over time, you can effectively increase your revenue and grow your business.
Better Conversion Rates
A quality email list will always have better conversion rates compared to a random list of email addresses. When you have quality subscribers in your email list, you know they are interested in your products and services.
This means they are more likely to take action when they see your email in their inbox. Additionally, quality subscribers tend to spend more money and make repeat purchases compared to those who aren't interested in your business.
Reduced Churn Rate
Most online entrepreneurs make the mistake of adding random people to their email lists to increase the number of subscribers quickly. The problem with doing this is that those people don't provide any value to your business.
They will either unsubscribe or ignore your emails, which will cause your churn rate to increase. A high churn rate tells email providers that your content is not relevant to your subscribers, which will lead to your emails getting marked as spam.
A quality email list will help you reduce the number of unsubscribes and complaints and ensure that your brand reputation remains intact.
Builds a Loyal Customer Base
Finally, building quality email lists is essential because it allows you to create a loyal customer base. When you have subscribers who are interested in your business, you can create a community around your brand.
This community will be more willing to promote your business to their friends and family, leading to more growth opportunities for you. Additionally, a loyal customer base will provide you with consistent revenue, which is crucial for sustaining your business in the long run.
Why Quality Matters
Having a high-quality email list is crucial for the success of email marketing campaigns. It is not just about the number of subscribers, but also the quality of those subscribers that matters. Here's why quality should be your top priority when it comes to email lists.
Using low-quality email lists can have several risks and drawbacks. Firstly, these lists often contain missing or incomplete data, making it difficult to effectively reach your target audience. Out-of-date information can lead to bounced emails or emails being sent to the wrong recipients, resulting in wasted time and resources.
Another risk of using low-quality lists is the inclusion of illegally harvested or purchased email addresses. Sending emails to these contacts can not only damage your brand reputation but also put you at risk of legal consequences. The penalties for sending unsolicited emails, in violation of regulations such as the CAN-SPAM Act, can be severe, including hefty fines and even imprisonment.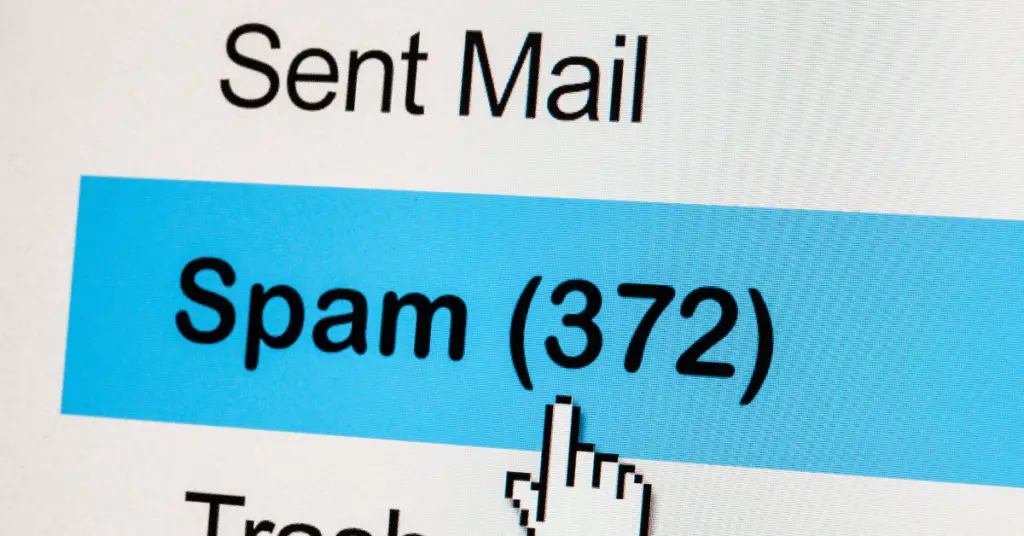 Furthermore, low-quality lists may result in low engagement and conversion rates. If your marketing emails are not reaching the intended audience or if they are being sent to inactive or fake email addresses, your efforts will be in vain. It is essential to focus on building a quality list of potential customers who have willingly opted to receive your emails.
Thus, the quality of your email list directly impacts the success of your email marketing efforts. By prioritizing quality over quantity, you can ensure higher deliverability rates, engage with your target audience effectively, and mitigate any legal risks associated with unsolicited emails.
How to Build Quality Email Lists
It is not as hard as it may seem. In fact, it is simply a matter of creating an effective plan and following through with it. Here are some tips to help you do that:
Nail the Opt-In Process
The foundation of a quality email list lies in the opt-in process.
Make it easy for customers to subscribe
Your opt-in process should be simple, brief, and easy to understand. Don't ask for too much information or put up any obstacles that will discourage potential customers from subscribing to your list. You should clearly explain what the user will gain by signing up for your emails such as discounts, offers, or exclusive content.
Using a double opt-in process is also essential to ensure that only interested parties are subscribing to your list. This involves asking users to confirm their email address after they have subscribed. It also helps to filter out any fake email addresses from your list.
Start collecting emails from day one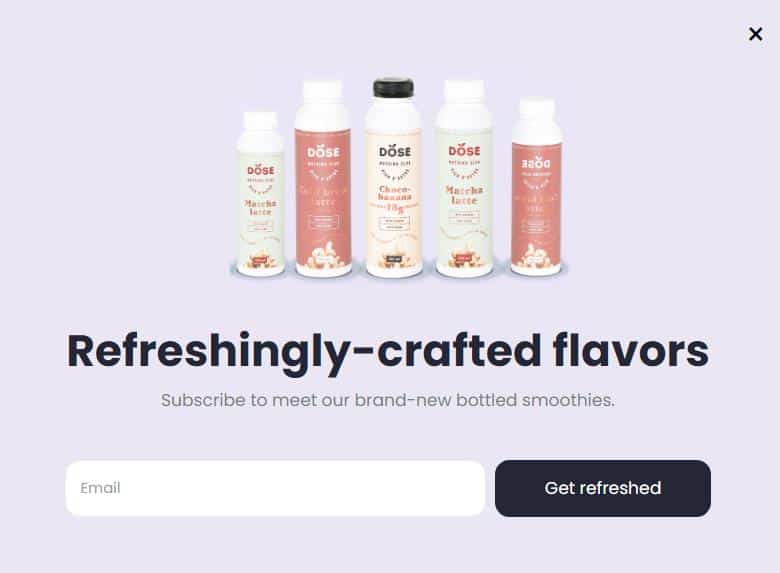 You should start building your email list as soon as possible, even if you don't have any customers yet. Begin by placing opt-in forms on your website and offering incentives in exchange for emails.
Using Lead Magnets
Discover the power of lead magnets in growing your email list. Offering incentives such as exclusive content, discounts, freebies can significantly improve sign-up rates attract high-quality subscribers. You can read more about this from my earlier blog post From Prospects to Customers: How to Make a Lead Magnet that Converts.
We explored different types of lead magnets, such as ebooks, templates, or exclusive discounts, and provided guidance on creating irresistible offers that entice visitors to subscribe.
Optimizing Sign-Up Forms
Ensure your signup forms are strategically placed and visually appealing, providing clear value propositions to entice visitors. Learn how to design sign-up forms that maximize conversions. Reduce friction in the sign-up process to ensure a seamless user experience.
Utilize multiple channels
Don't rely on one channel to collect emails. Instead, use a combination of tactics such as social media campaigns, webinars, lead magnets, etc., to reach more people and build your list quickly.
Personalize and Segment
Once you have some subscribers, analyze the data to better understand your target audience. This will help you create more targeted campaigns and improve engagement rates.
Personalization involves using customer data to create personalized experiences that resonate with each recipient on a more personal level. This can include addressing recipients by their name, segmenting email lists based on specific criteria, sending targeted offers or recommendations, and customizing the email content based on the recipient's past interactions or purchase history.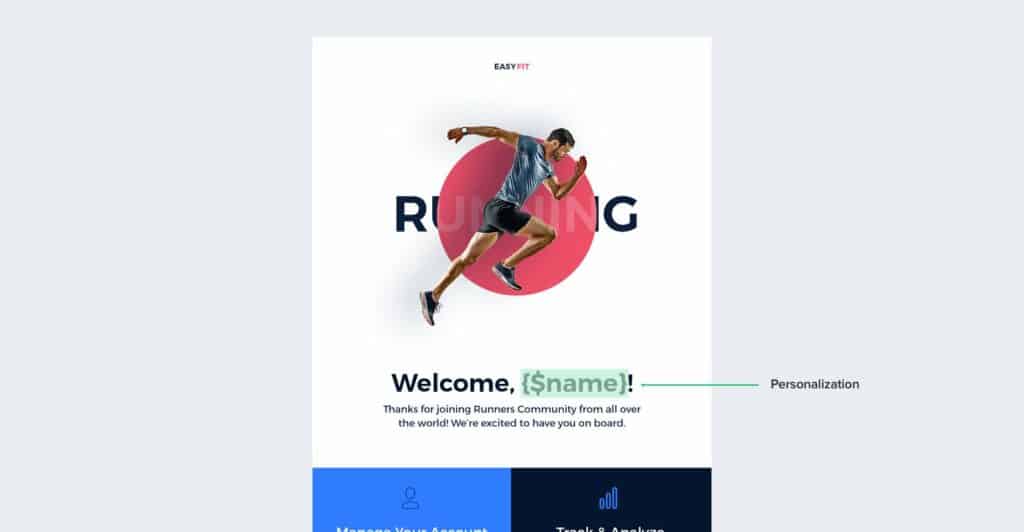 No two subscribers are the same, so treating them as individuals can significantly impact your engagement. Segment based on demographics, purchase history, or behavior, allowing for highly targeted email campaigns. It helps you deliver more relevant content that resonates with specific segments of your list.
By delivering personalized content, you'll establish a stronger connection with your subscribers, driving higher open and click-through rates. Personalization also makes customers feel valued and improves engagement rates significantly.
Consistent and Valuable Content
Engagement is the cornerstone of a successful email list. Delivering regular, insightful, and relevant content keeps subscribers engaged and eager for more.
Creating Engaging Content
Creating engaging content isn't easy. You need to have a clear understanding of your target audience, their needs, interests, and preferences before you can create content that resonates with them.
Make sure your emails are relevant
Relevance is key when it comes to email marketing. You should only send emails that are of interest to your subscribers, instead of sending generic content that may not be relevant or useful.
Do keyword research to identify topics that are relevant to your target audience. Use polls, surveys or interviews to get feedback from existing subscribers on what kind of content they want to receive.
Balance Promotions and Content
Promotional emails can be effective in driving sales, but they can also quickly push away subscribers if used excessively. Aim to strike a balance between promotional offers, industry updates, and educational content that provides value to your subscribers.
Use a mix of educational material, exclusive offers, and interactive campaigns that genuinely provide value and keep your brand top of mind.
Optimize for Mobile
In this mobile-driven era, optimizing your emails for seamless viewing across devices cannot be overlooked. A responsive design ensures your emails look great on any screen size, increasing the likelihood of subscribers opening, reading, and engaging with your content.
Analyze and Optimize
Analyzing the performance of your email campaigns will help you identify areas for improvement. Track the metrics that matter such as open rates, click-through rates, bounce rates, etc., to determine what's working and what needs to be changed.
Make changes accordingly and make sure to test different variations until you find the one that works best for your email list.
Clean up your list regularly
Keep an eye on your list and remove any inactive or fake subscribers. For those inactive subscribers, move them to another list and try to re-engage them or get them to sign up again. This will help you maintain a high-quality list and ensure that your emails are being sent to real people.
Getting Subscribers to Engage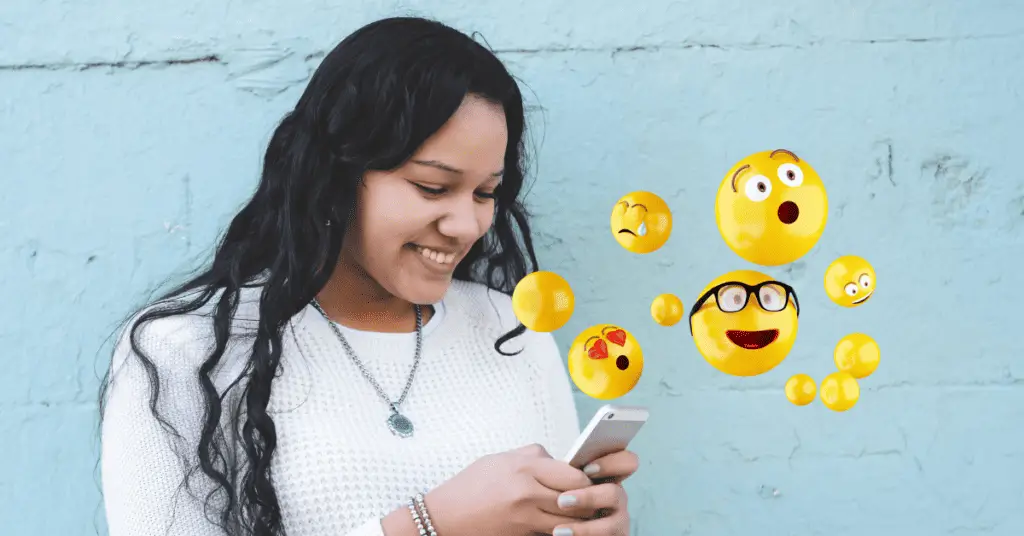 Getting your subscribers to engage with your emails is essential for a successful email list. Here are some tips on improving engagement:
Keep your emails short and to the point.
Use language that resonates with your audience.
Personalize the subject line, content, and design of your emails.
Use catchy and creative subject lines that pique your subscribers interest, while avoiding spammy words or phrases.
Incorporate visuals such as images, videos, or GIFs to add interest and break up text content.
Encourage interaction and feedback from your subscribers with clear, compelling calls-to-action.
Use A/B testing to identify which variations work best with your subscribers.
Explore best practices for determining the optimal timing and frequency of your email campaigns. Offer something exclusive or valuable and add a bit of urgency (e.g. exclusive discounts, limited-time offers, early access to new products) that will encourage them to take action.
Give subscribers the option to unsubscribe if they want to.
Conclusion
Building quality email lists is essential for the success of any online business. Quality should be your top priority when it comes to email lists, as low-quality lists can damage your reputation and affect the success of future campaigns.
Use a combination of tactics shared earlier to reach more people, personalize and segment your emails, deliver engaging content consistently, optimize for mobile devices, analyze and optimize performance regularly, clean up the list regularly and use strategies to encourage engagement.
Remember, building a quality email list takes time and effort, but the rewards are well worth it. Start nurturing relationships and driving long-term success for your business today!