From Prospects to Customers: How to Make a Lead Magnet that Converts
Every online entrepreneur's number one goal is to convert as many prospects as possible into paying customers. But how can you achieve this goal? The key lies in creating an irresistible lead magnet that will attract prospects to your business and convert them into loyal customers. In this blog post, we'll show you how to make a lead magnet that converts prospects into loyal customers.
DISCLOSURE: Some of the links that I share in this article ARE my affiliate links. This means I may earn a commission, at no extra cost to you. In fact, sometimes you'll get a discount or free credits just FOR using my link. 🙂
What is a lead magnet in marketing?
A lead magnet is a valuable resource that an online business offers to potential customers in exchange for their email address or other contact information. It acts as an incentive for visitors to provide their details and become part of the business's email list.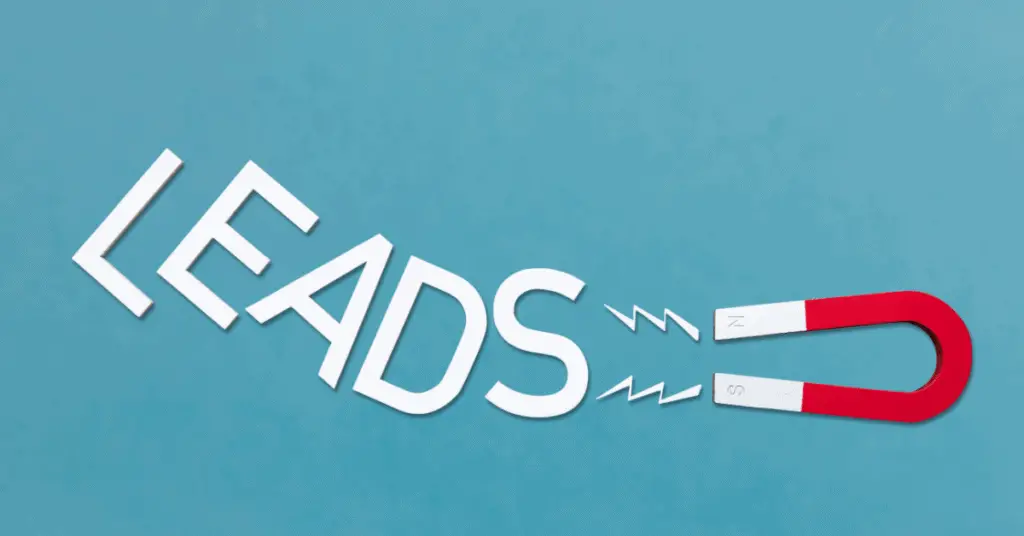 The purpose of a lead magnet is to attract and capture the attention of the target audience, ultimately converting them into paying customers. A lead magnet can take various forms, such as eBooks, industry reports, white papers, templates, checklists, email courses, or quizzes among others.
The main goal is to offer the audience useful content that solves a problem or meets a need, thereby positioning the business as a reliable source of information in that field.
Why do you need lead magnets for your online business?
In the digital age, it's not sufficient to just attract visitors to your website. You must find a way to stay connected with them and keep them coming back. Thus, you need to convince them to provide their contact information.
A Statista survey found that most people (over 80%) check their emails every few hours including outside of normal business hours. Therefore, having a way to keep in touch with your visitors through email is key to ensuring they come back and eventually become paying customers.
By gathering email addresses, you can then nurture these leads through an email sequence, providing them with further valuable information and eventually turning them into customers. Using a lead magnet is essential for you to grow your email list.
A lead magnet is specifically designed to attract the ideal audience and provide them with a taste of your core product or service. In fact, a well-crafted and effective lead magnet not only can help you grow your email list but can also enhance your conversion rates.
One of the biggest benefits of using a lead magnet is that it helps build trust with your target audience. By offering something of value upfront, you show that you are knowledgeable and helpful. This builds credibility and makes potential customers more likely to trust and engage with your brand.
Another advantage of lead magnets is the value they provide to your audience. By addressing their specific pain points and offering solutions, you help them overcome obstacles and gain quick wins. This positions you as an expert in your industry and makes your audience more inclined to seek out your products or services in the future.
In short, using a lead magnet is a strategic way to attract ideal customers, give them a taste of your core product, build trust, and provide value. By offering a valuable resource that helps your target audience overcome obstacles, you can establish a relationship that leads to customers.
Researching Your Target Audience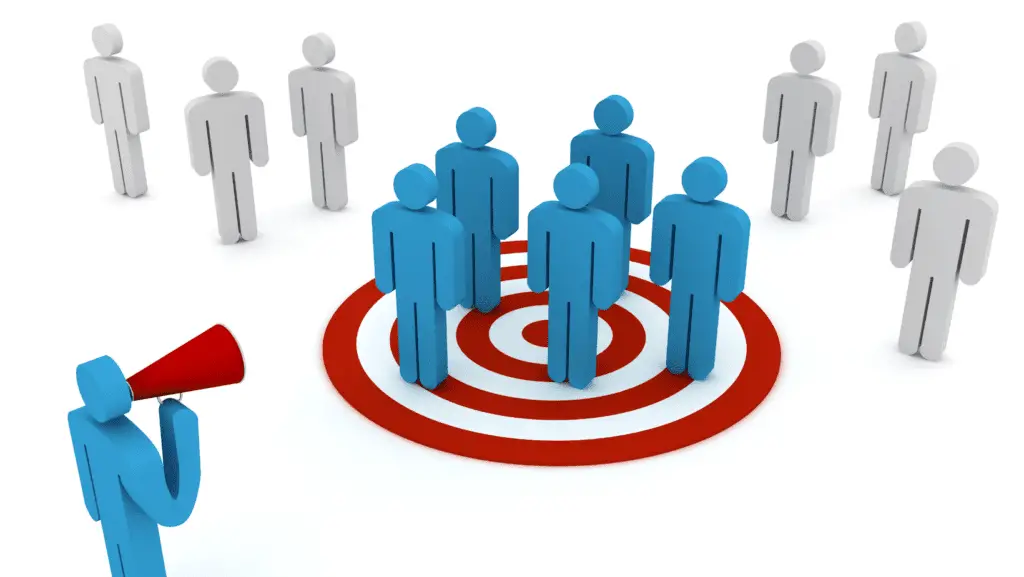 To learn how to make a lead magnet that is effective, you must first understand your target audience well. By conducting thorough research, you can gain insights into their needs, pain points, and preferences.
By understanding your audience's preferences, needs, and pain points, you can create targeted content and offers that resonate with them and ultimately drive conversions.
Read Related Post
Defining Your Ideal Customers
Start by creating buyer personas, which are detailed profiles of your ideal customers. Consider their demographics, goals, challenges, and motivations. These details will help you create a clear picture of your target audience.
Another valuable resource for defining your ideal customers is existing data. Analyze your website analytics, social media insights, and customer relationship management data to identify trends and patterns. This data can provide insights into your audience's online behavior, buying history, and interactions with your brand.
You can also gather insights by engaging with your audience through surveys or interviews. This first-hand information will provide valuable feedback to shape your marketing efforts.
Lastly, research your competitors and their marketing strategies. Look for similarities between your target audience and theirs. What messaging, offers, or channels are they using to reach their audience? By understanding what resonates with a similar target audience, you can align your marketing tactics accordingly.
Understanding Their Needs and Pain Points
Understanding the needs and pain points of your target audience is essential for creating an effective lead magnet. To understand your audience's motivators and address their pain points, analyze customer feedback, existing data, and study your competitors' marketing strategies. This data will help you understand the specific pain points your target audience faces and how your lead magnet can provide a solution.
Understanding how your competitors solve the problems of your target audience helps you improve your marketing and create an appealing offer. You can then create a lead magnet that addresses their specific challenges and provides them with valuable solutions. This targeted approach will increase the effectiveness of your lead magnet, ultimately driving more leads and conversions for your business.
Analyzing Competition and Industry Trends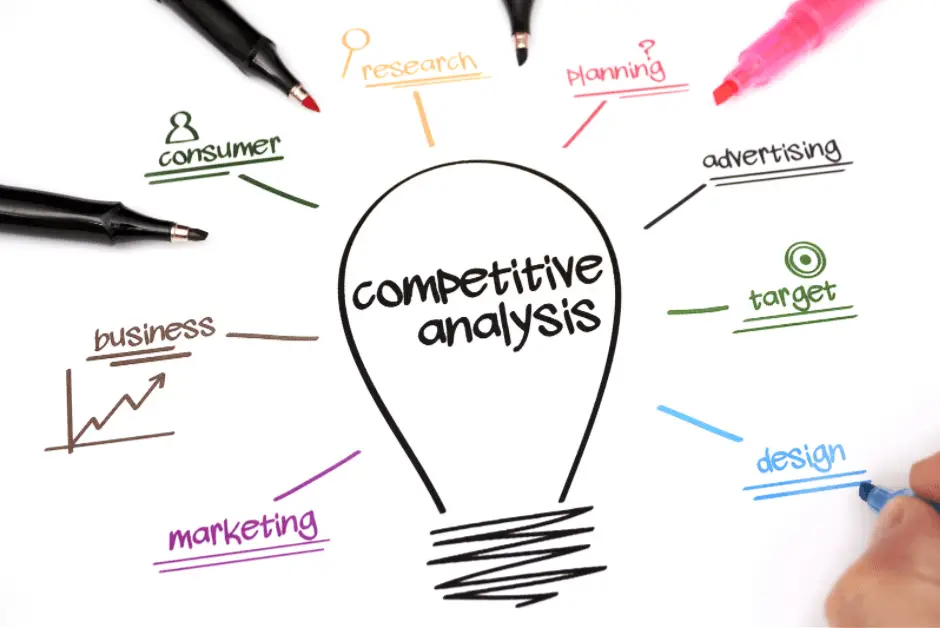 Analyzing your competition and staying up-to-date with industry trends is essential when creating a successful lead magnet. By understanding what your competitors are doing and identifying industry trends, you can better meet the needs and preferences of your target audience.
Begin by conducting a comprehensive analysis of the competition. Research your competitors' lead magnets, such as email newsletters, industry reports, and white papers. Pay attention to the type of content they offer and how they present it. Look for popular lead magnet examples in your industry and take note of the magnet title, design, and format.
Keep an eye on industry trends. Stay informed about the latest developments, emerging technologies, and changes in customer preferences. This will ensure that your lead magnet remains relevant and valuable to your target audience. Industry reports and white papers can be great sources of information to guide your lead magnet creation process.
To create a successful lead magnet, analyze your competition and stay updated with industry trends. This will help you stand out, attract your target audience, and convert leads into customers. Use this knowledge to craft a lead magnet that provides a solution to your customers' pain points and positions you as an industry expert.
Read Related Posts
Choosing the Right Type of Lead Magnet
There are various types of content formats you can choose from when creating a lead magnet. Below are 15 types of lead magnets along with examples to help you identify the perfect lead magnet for your business:
E-Book: Offer a comprehensive guide or resource on a specific topic, such as "The Ultimate Guide to Content Marketing".
Audio recording: Provide an audio recording of an interview, seminar, or podcast that offers insights into a topic that your audience finds intriguing. For instance, it could be something like "Interview with a Top SEO Expert: Unveiling the Secrets of Ranking on Google".
Checklist: Provide a step-by-step list of actionable items, like "The Essential SEO Checklist for Beginners."
Cheat Sheet: Offer a handy reference guide, such as "Social Media Marketing Cheat Sheet: Key Tips for Success."
Template: Present a pre-designed layout for specific tasks, for example, "Ready-to-use Social Media Post Templates."
Toolkit: Compile a collection of valuable resources or marketing tools, such as "The Complete Digital Marketing Toolkit."
Webinar: Offer exclusive access to live or recorded training sessions, like "Mastering Facebook Ads: A Step-by-Step Webinar."
Case Study: Share real-life success stories that show the effectiveness of your product or service, such as "How XYZ Company Boosted Conversion Rates by 200%."
Whitepaper: Use this format to present a detailed report or guide about a specific topic, shedding light on complex issues and presenting your solution. For instance, a whitepaper titled, "Navigating the E-commerce Landscape: A Comprehensive Guide to Digital Marketing Strategies".
Video Series: Provide a series of educational videos on a particular topic, such as "10 Easy Home Workouts for Beginners."
Infographic: Present information visually in a visually appealing and easy-to-digest format, like "The Anatomy of a Perfect Landing Page."
Resource List: Curate a list of valuable industry reports, white papers, or helpful tools, for example, "Top 10 Marketing Tools Every Business Owner Should Use."
Email Templates: Provide ready-to-use email templates tailored to specific situations. For example, "The Essential Email Templates for handling customer complaints".
Quiz: It engages your audience by asking them to interact and provide their responses. This interactive format not only holds their attention but also helps you gather useful insight about them. For instance, if you're in the fitness industry, you could create a quiz such as "What's Your Ideal Workout Routine?".
Free trial: It allows prospects to experience firsthand the value that your product or service can deliver. For instance, if you offer a software solution, you could provide a 14-day free trial that allows users to explore the platform's features and benefits.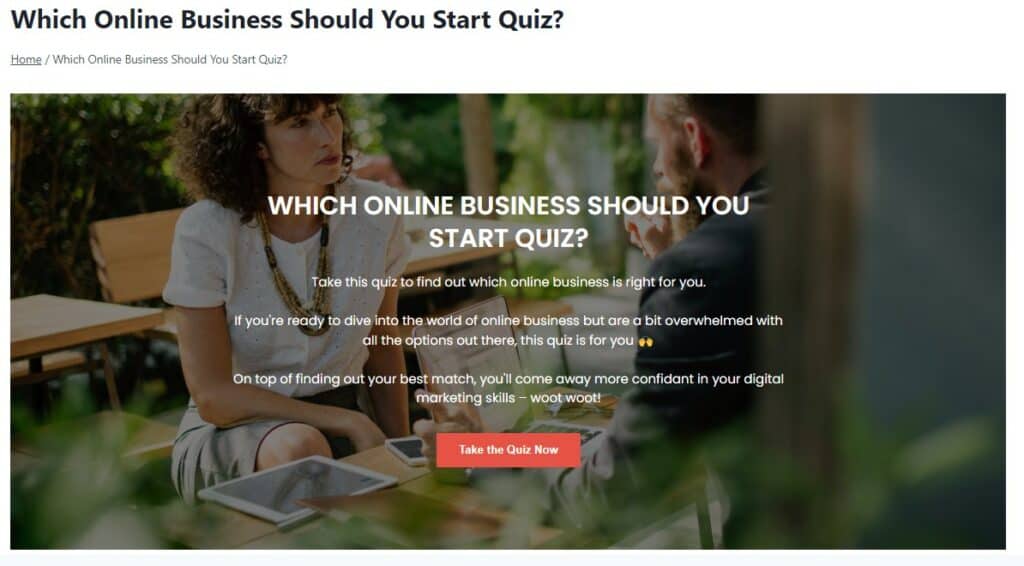 For example, I have created the above quiz on my blog to help people to explore which online business can they start with when exploring their options.
To identify the right content format for your lead magnet, consider your audience's preferences and behaviors as well as the goal of your lead magnet. For example, if you're targeting busy professionals, a checklist or template might be more valuable than a lengthy e-book.
Choose a format that showcases your expertise and adds value to your audience. Ultimately, the type of lead magnet you choose should align with your target customer's needs and preferences, and provide them with something of value that they cannot resist.
Crafting Quality Content for Your Lead Magnet
When it comes to crafting quality content for your lead magnet, it's essential to keep your target audience and their needs in mind. Your lead magnet should provide valuable and relevant information that addresses your audience's pain points and offers solutions that you found out in our research.
Consider the type of content that resonates with your ideal customers, such as industry reports, white papers, or templates. The content should be easy to consume and visually appealing. Use clear and concise language, with bullet points, headings, and subheadings, to make it easy for your audience to skim and find the information they need.
A well-structured lead magnet will not only attract potential customers but also keep them engaged and excited about what you have to offer. Remember, an effective lead magnet is all about providing value and establishing your expertise in your industry.
Brainstorming Topics That Resonate With Your Audience
Start brainstorming by listing different topic ideas that will capture their attention and provide value. Consider their needs, pain points, and interests as mentioned in the background information. Make sure that the topics you choose are relevant, valuable, and unique. This will help you stand out and capture your audience's attention.
Remember, the goal is to create a lead magnet that provides a solution or valuable information to your audience. By offering something that they find useful, you can entice them to provide their email address and become potential customers.
Developing Content That Is Unique, Valuable, and Relevant to Your Target Audience
To develop content for your target audience, it is crucial to create something that is unique, valuable, and relevant. In today's saturated digital landscape, it is important to stand out from the crowd and provide your audience with something they can't easily find elsewhere.
To do this, focus on offering information or solutions that address their pain points or provide industry insights. This could be in the form of in-depth research, case studies, actionable advice, or even personal experiences. The key is to provide valuable information that your audience can use to improve their lives or businesses.
It is important to tailor your content specifically to your brand's target audience or a specific segment of that audience. Conducting thorough buyer persona research can help you identify their preferences, challenges, and motivations, allowing you to create content that truly speaks to their needs.
By developing unique, valuable, and relevant content, you not only position yourself as an industry expert but also cultivate a loyal and engaged audience. So take the time to understand your target audience, create content that serves their needs, and deliver it in a way that sets you apart from the competition.
Read Related Post
Designing a Professional-Looking Layout and Formatting It Correctly
Designing a professional-looking layout and formatting your lead magnet correctly can greatly enhance its effectiveness in attracting and retaining potential customers. Design and format your lead magnet carefully to make it look professional. This will attract your target audience and present your information in a clear and visually appealing manner.
Make Your Lead Magnet Valuable and Easily Digestible
Your lead magnet must be valuable enough to entice visitors to provide their email address. This means that it should offer a solution to their problems or provide them with valuable information that they can use right away.
Furthermore, people are busy, and they don't have the time to read a 50-page e-book. Make your lead magnet easily digestible by breaking it down into bite-size pieces. Use bullet points, subheadings, and images to make it visually appealing.
To make your lead magnet more valuable, you can offer exclusive bonus content or add-ons to entice your potential customers.
Make It Irresistible
Remember, your title will be the first thing that your potential customers see. Your title should be attention-grabbing and persuasive. It should be something your target audience can't refuse.
Thus, you should create a title that speaks directly to your audience's needs and emotions. For example, instead of using "5 Ways to Improve Your Health," you can use "Transform Your Health in 5 Simple Steps."
Moreover, it's important to consider that your potential customers are constantly inundated with free offers on a daily basis. Therefore, you must provide them with a compelling incentive to select your lead magnet over all the others.
Ensure that your lead magnet provides a quick and effective solution to a pressing issue. Use compelling language and visuals to make your lead magnet stand out.
Optimize Your Landing Page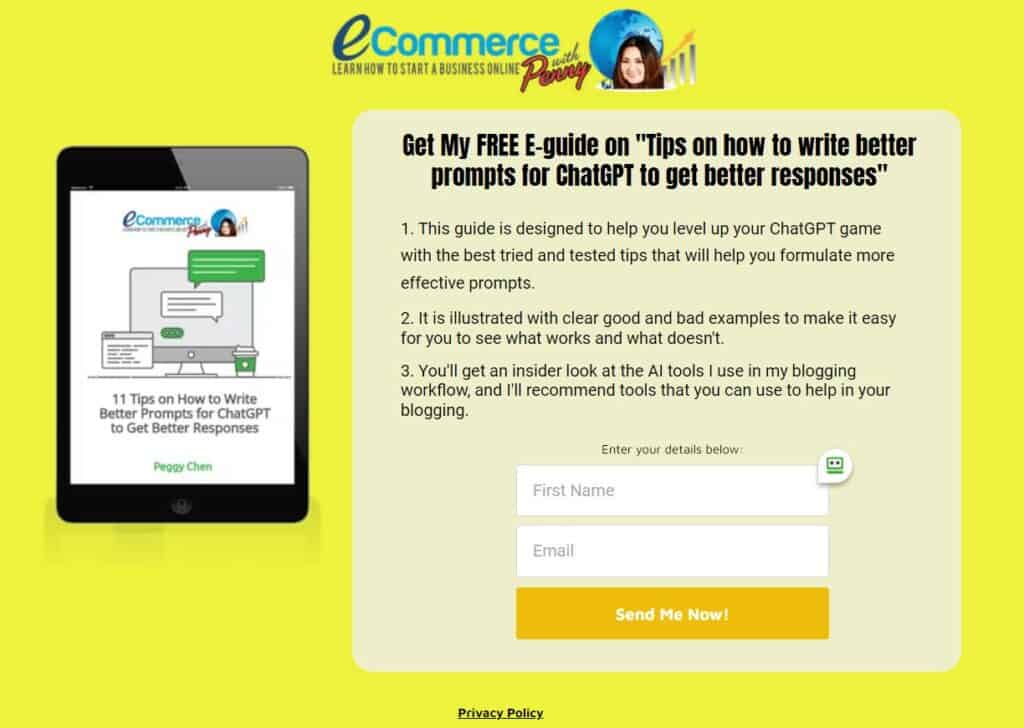 Once you've created your lead magnet, you need to create a landing page that converts. A landing page is a dedicated page that promotes your lead magnet and encourages your target audience to sign up. The above is a screenshot taken from my lead magnet "11 tips on how to write better prompts for ChatGPT to get better responses".
Your landing page should be optimized for conversions. It should have a clear headline, persuasive copy, and a strong call to action. Make sure your landing page is mobile-friendly and easy to navigate.
What Makes a Good Lead Magnet
A successful lead magnet possesses several key characteristics that set it apart. They are listed below:
High-Quality Content
Your lead magnet should provide high-quality content that is directly relevant to your audience. It should offer real value, whether that's a solution to a problem, a tool they can use, or information they can't find anywhere else.
Precision Targeting
A good lead magnet should be targeted to a specific segment of your audience. This ensures that the content resonates with them, increasing the likelihood of conversions.
Instantly Accessible
Your lead magnet should be instantly accessible upon sign-up. This immediate gratification helps to build trust with your audience and encourages them to engage further with your brand.
Actionable
Make sure that the content in your lead magnet is actionable. This means that your audience should be able to take what they learn and use it to achieve a specific goal or outcome.
Demonstrates Expertise
Lastly, a successful lead magnet demonstrates your expertise in your industry. By providing valuable, expert information, you position your business as a trusted authority in your field. This increases the likelihood of your audience choosing your products or services in the future.
Tools for Making Lead Magnets
To create an impactful lead magnet, you need the right tools. These will streamline the process, making it easier to produce professional, high-quality content. Here are some excellent tools for crafting a lead magnet.
Using Designrr for E-book Creation
If you are venturing into the creation of e-books as your chosen lead magnet, a highly recommended tool to consider is Designrr. Designrr stands apart in the realm of e-book creation due to its simplicity, flexibility, and efficiency. Its ability to transform blog posts, podcasts, and videos into highly engaging e-books within minutes makes it an excellent choice for content creators.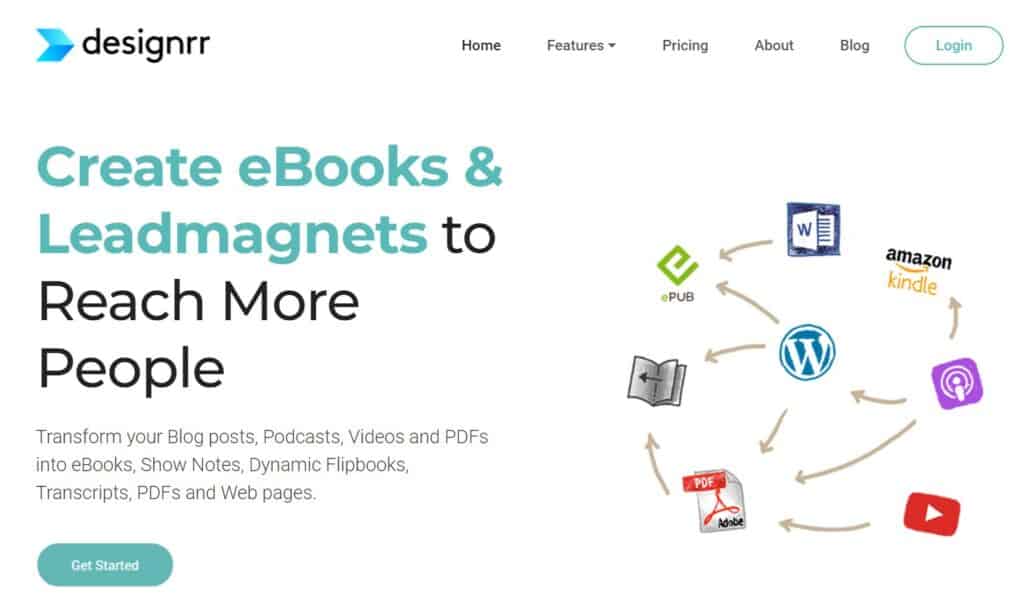 It provides you with a range of professionally designed templates, allowing you to produce an aesthetically pleasing and cohesive e-book that resonates with your brand. Moreover, with Designrr, you can include interactive elements such as clickable links and table of contents in your e-book, enhancing user navigation and experience.
Apart from the use of using it to create e-books, I also love that I can use it to produce beautiful 2D or 3D covers and lifestyle mock-ups for my e-books easily. I can even use it to create flipbook version of my e-books. Thus, when considering how to make a lead magnet, especially in the form of an e-book, incorporating Designrr into your toolkit can take your content creation process to a whole new level.
Using Canva Pro for Creation of A Variety of Lead Magnets
For other formats, Canva Pro is a brilliant tool that I can't recommend enough. Its vast array of design features make it an ideal choice for creating infographics, checklists, and even video lead magnets.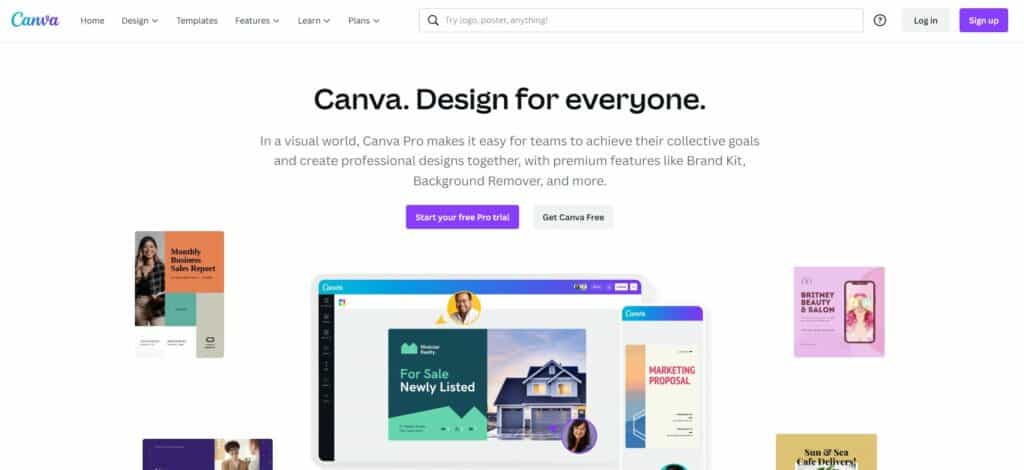 With Canva Pro, you gain access to a plethora of premium templates, images, and icons, which can elevate the look and feel of your lead magnet. Moreover, its user-friendly interface makes it easy to create professional-grade content, even if you're a novice designer.
The platform also allows you to seamlessly export your designs in a variety of formats, ensuring that your lead magnet is accessible across different platforms. In essence, Canva Pro provides you with all the necessary tools to craft a lead magnet that is visually captivating, meaningful, and tailored to your target audience.
Promoting Your Lead Magnet
Successfully creating a lead magnet is only half the battle; the next step involves getting it in front of your target audience. Here are some effective strategies to promote your lead magnet and attract more leads.
Leverage Your Website
Your website is an ideal place to promote your lead magnet. Consider adding a pop-up or sidebar that promotes your lead magnet. Make sure it's visually appealing and includes a clear call to action.
Use Social Media
Social media platforms offer vast audiences and diverse advertising options. Use eye-catching images and persuasive text to promote your lead magnet in your posts. Also, consider using paid advertising on platforms like Facebook, LinkedIn, or Instagram to reach a broader audience.
If you already have an email list, don't hesitate to use it. Send out an email blast promoting your lead magnet. Be sure to highlight the value it offers and why it's relevant to your audience. Remember, people are more likely to engage when they see a direct benefit.
Read Related Posts
Guest posting and collaborating with others
Partner with influencers or other businesses in your niche. Guest posting on their platforms or collaborating on a project can expose your lead magnet to their audience. This not only expands your reach but also establishes your credibility.
Paid Advertising
If your budget allows, consider using Google Ads or other paid advertising platforms. These platforms can help you target specific demographics and increase your visibility.
Remember, the key to promoting your lead magnet effectively is understanding where your audience spends their time and tailoring your strategy accordingly. By following these strategies, you can increase the visibility of your lead magnet, draw in more leads, and ultimately, convert prospects into loyal customers.
Follow up with subscribers
Once you have new subscribers, it's important to follow up with them to nurture the relationship and convert them into loyal customers. Send them a welcome email that thanks them for signing up and provides them with the download link to your lead magnet. Follow up with more emails that offer more valuable content and eventually lead them to your paid products or services.
Optimizing the Delivery of Your Lead Magnet to Maximize Conversion Rates
Optimizing the delivery of your lead magnet is crucial to maximize conversion rates and turn potential customers into loyal subscribers. Here are some best practices for effectively delivering your lead magnet:
1. Use an email sequence: Sending your lead magnet through a series of emails allows you to build a relationship with your audience while providing valuable content. This creates anticipation and helps nurture them into becoming customers.
2. Create a dedicated landing page: A landing page specifically designed for your lead magnet helps capture the attention of your target audience. Include a compelling headline, clear call-to-action, and a visually appealing design to encourage visitors to provide their email address.
3. Test different delivery methods: Experiment with various methods for delivering your lead magnet, such as offering it directly on your website or through a pop-up form. This allows you to identify the most effective delivery strategy that resonates with your target audience.
4. Track and analyze conversion rates: Monitoring the performance of your lead magnet helps you understand what works and what needs improvement. Use analytics tools to measure conversion rates and tweak your delivery strategy accordingly.
By optimizing the delivery of your lead magnet, you can enhance its impact on your audience and increase conversion rates. Remember to continually experiment, track results, and refine your approach to maximize the effectiveness of your lead magnet campaign.
Conclusion on How to Make a Lead Magnet that Converts
Lead magnets play a crucial role in growing your email list and converting prospects into loyal customers. By creating a lead magnet that appeals to your target audience, choosing the right format, making it valuable and easily digestible, promoting it effectively, and optimizing its delivery, you can create a lead magnet that converts. Keep in mind that creating an effective lead magnet takes time and effort, but the rewards are well worth it.