How Video Marketing Can Boost Your Online Business
The video has become an increasingly popular tool for businesses to connect with their target audience and build brand awareness. When done right, videos have the power to grab attention, build trust, and boost sales.
Thus, video marketing has become a necessary tool for online businesses to succeed. By incorporating video into your digital marketing strategy, you can tap into this vast audience and elevate your brand above the competition.
In this blog post, we'll explore how video marketing can boost your online business. We'll also provide actionable tips for creating effective videos that resonate with your target audience. Let's dive in!
DISCLOSURE: Some of the links that I share in this article ARE my affiliate links. This means I may earn a commission, at no extra cost to you. In fact, sometimes you'll get a discount or free credits just FOR using my link. 🙂
What is video marketing?
Video marketing involves creating videos that are designed to engage your target audience and promote your business message. Videos help to establish brand recognition, build trust with potential customers, increase website traffic, and generate leads. Video content can be used to educate viewers on a specific topic or product, show how a product works, or showcase customer testimonials.
In fact, video has been found to increase time on site by up to 88%. That means stronger customer recall, better site stickiness, and ultimately, more sales.
The ultimate goal of video marketing is to increase conversions and sales. It can be used to drive traffic to your website, boost engagement on social media, and create a lasting impression with potential customers.
Why should businesses use video marketing?
Video marketing offers many benefits for online businesses, the most obvious being increased visibility. Studies have shown that videos are more likely to be shared and viewed than other types of content. Additionally, videos can build trust with potential customers and help them make informed decisions about your products or services.
It also offers a unique opportunity for businesses to get creative and stand out from their competitors. You can create unique videos that showcase your brand's personality, allowing you to connect with your target audience on a deeper level. This would then lead to greater brand awareness and recall.
Finally, video marketing is an excellent way to increase website traffic and generate leads. When people watch your videos and find them interesting, they are more likely to click through to your website or social media channels for more information. This helps to drive more traffic, increase exposure for your business, and generate more leads.
How video marketing can boost your online business is through these benefits it offers. It can help take your business to the next level. Now that you know the basics of video marketing, let's dive into how you can create effective videos that will engage your target audience and boost your online business.
Types of videos for marketing
Now that you know the basics of video marketing and why businesses need to use it, let's look at the different types of videos you can create to promote your business.
The most common type of video used in marketing is promotional videos. These are typically short clips that showcase a product or service, discuss the benefits, and drive viewers to take action. Other types of videos you can create include vlogs, educational videos, How-to tutorials, interviews, and customer testimonials.
Each type of video offers different benefits and should be used strategically to reach your desired goals. For example, promotional videos are great for driving conversions while How-to tutorials help to establish yourself as an authority in your industry.
No matter what type of video you create, it's important that the content is engaging and resonates with your target audience. You want them to get excited about your product or service and be motivated enough to take action.
How-to tutorials and customer testimonials are especially effective in this regard, as they provide valuable information while helping to build trust with potential customers.
Creating Effective Videos
Before getting started, create an outline that includes a clear message and actionable steps for viewers to take. There are several key steps you should follow to video creation:
Define your goals and target audience
Before you start creating any type of video content, define what you want to achieve and who you're trying to reach. Identifying your target audience is an essential step in creating effective videos for your online business.
Researching who your ideal customer is and what kind of content they're likely to engage with will help you create videos that resonate with them and speak to their specific needs.
Choosing the right type of video for your business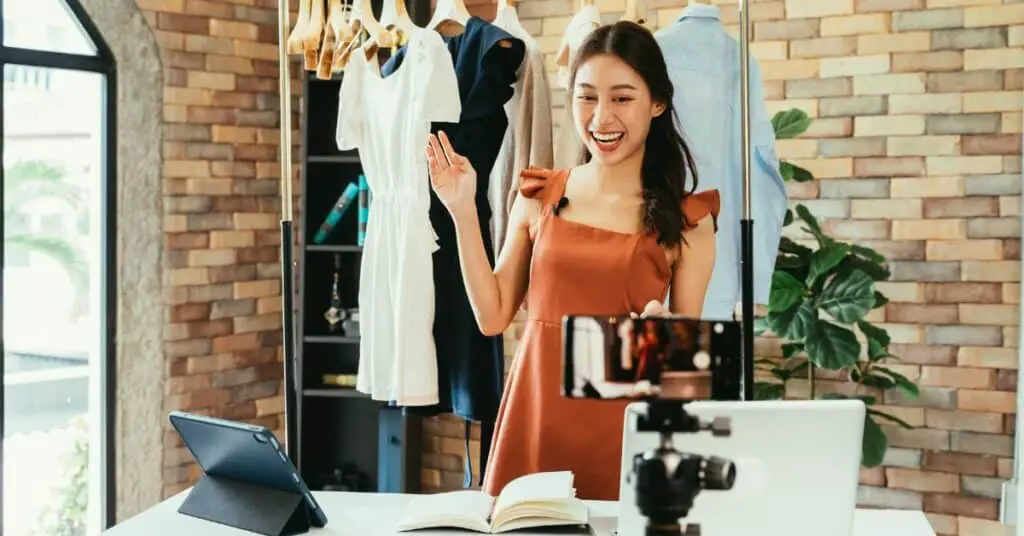 Once you have a clear understanding of your goals, decide what type of video you're going to use. As shared earlier, there are many different types of videos that you can create to promote your business, and deciding which type will work best for you depends on your goals, target audience, and budget.
For example, if you're looking to increase brand awareness or showcase the features of a product or service, then an explainer video or product demo may be the best option. If you're looking to showcase customer testimonials or create deeper connections with your target audience, then an interview-style video may work better.
You can go to YouTube to see what kinds of videos are popular with your target audience for your competitor brands and then tailor your content accordingly. You can also use data from analytics platforms to gain insight into which types of videos drive the most engagement after you start producing videos yourself.
You should also think about the tools you'll need for each format and consider investing in good-quality equipment or software if necessary.
Writing a script and storyboard
Once you've chosen the type of video you want to create, it's time to start writing your script and storyboard. Writing a script is an essential step in creating effective videos, as it helps you stay on track and ensure that your message is clear and concise.
When scripting your video, keep in mind both your target audience and your goals so that you create content that resonates with them and speaks to their needs.
It's also important to keep the length of your video in check when writing your script. As a general rule of thumb, videos should be no more than three minutes long; any longer than that, and viewers may lose interest or get distracted.
The trend nowadays is for shorter videos such as stories and reels, which should ideally be no more than 20-30 seconds long. You need to catch the attention of your viewer within the first 5 seconds, or they may move on to something else.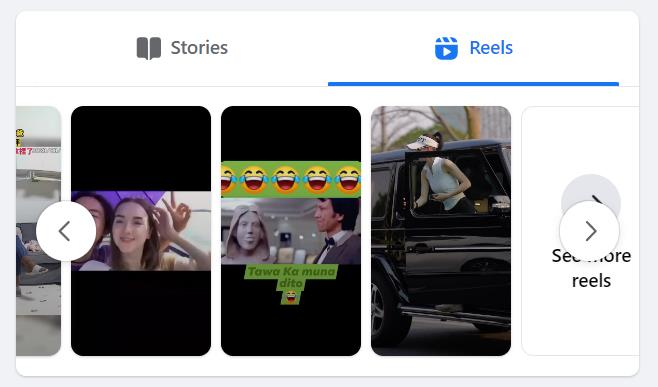 Once you finish writing your script, create a storyboard that outlines the scenes and visuals for each part of the video. This will help ensure that you don't miss any important visual elements when recording your footage.
Creating a storyboard is important as it helps you visualize how the video will look and gives you an idea of what shots to use. You can do this by creating simple sketches or diagrams to map out your scenes and camera angles.
It's also a good idea to think about ways that you could add motion graphics, animations, or other effects to help make your video more visually engaging.
Take some time to come up with creative and innovative ideas that will help you stand out from the competition. Additionally, make sure the tone of your video matches the style of your brand. This will help to ensure that viewers relate to your message and have a positive experience with your videos.
Producing and editing the video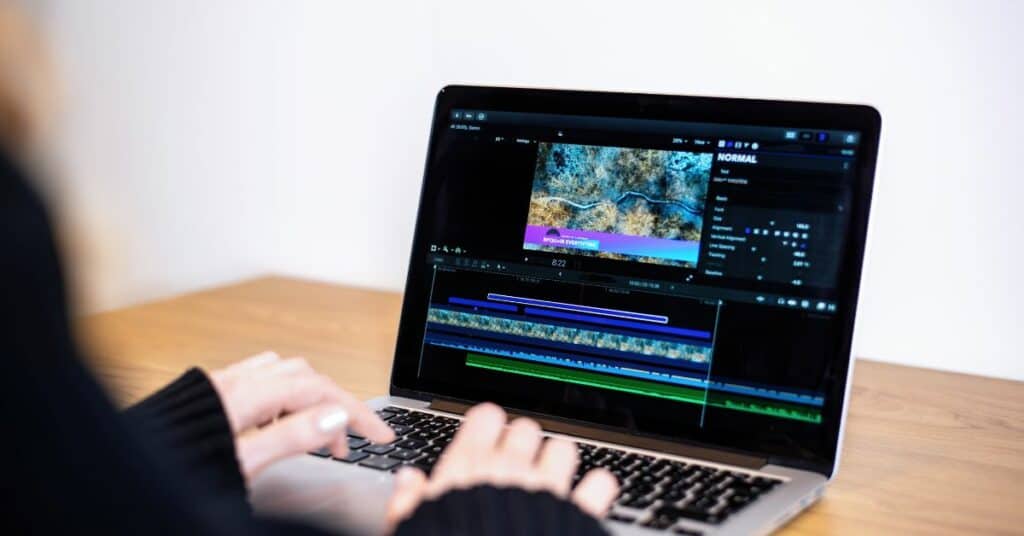 Once you've written the script and created a storyboard, it's time to start producing and editing the video. If you are just starting and have a limited budget, you can use a mobile phone or other basic equipment to create videos.
Most mobile phones are equipped with pretty good quality cameras and microphones that are good enough to get started. Make sure that you plan and give yourself enough time to record, edit, review, and publish the video.
Once you have all your footage recorded, it's time to start editing. You can use free or paid video editing software to edit your videos. A very good tool that I use to help edit my recorded videos is Pictory. I use it to edit away the silence and fillers in my videos. It also helps me to generate captions for my videos.
My own experience with video production is that I spend a lot of time editing, thus good software such as Pictory helps save me time and a lot of effort. You can check out Pictory and sign up for a free trial by clicking the piture below: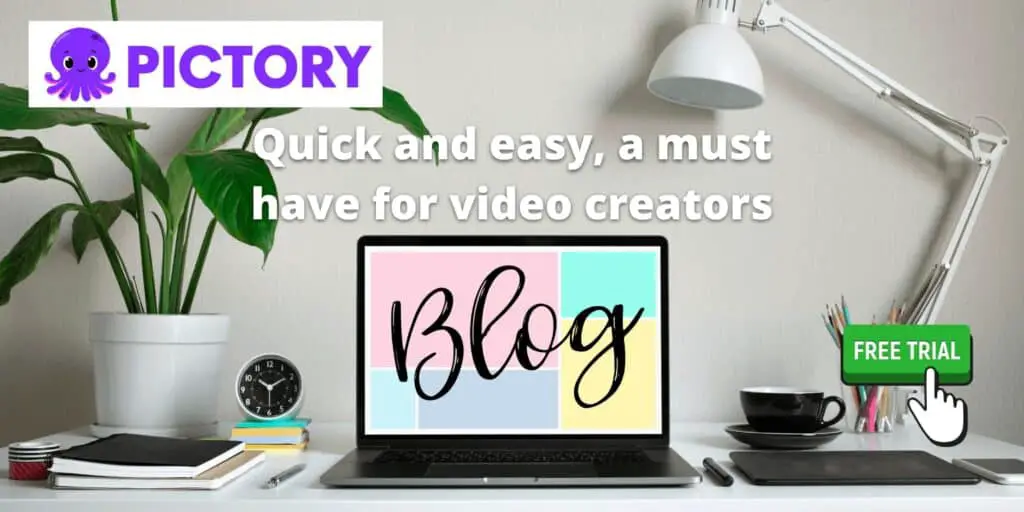 When it comes to the actual editing process, you should focus on making sure everything is cohesive and that all the elements come together seamlessly. Try to avoid using too many fancy effects, as this can make the video look cluttered and distract from the message you are trying to get across.
When you have finished producing your video, export it in a suitable format that will work on all devices and platforms. Depending on where you plan to publish the video, you may need to adjust its file size or resolution.
As people are quite used to watching high-resolution videos on YouTube, you want to ensure that your video is of good quality and has a high resolution of at least 720p.
Using calls-to-action (CTAs) effectively
Once you have your video produced and edited, it's time to think about how to get viewers to take action. One of the most successful ways to do this is by using call-to-action (CTA) buttons in your videos.
You can use CTAs to ask viewers to subscribe to your YouTube channel if you publish your videos on YouTube, like the video, or visit your website. Try to keep it simple, as too many CTAs can be overwhelming and distracting. Aim for 1-3 calls to action that are relevant and focus on the desired outcome.
One of the CTAs I always add to my videos is encouraging people to watch my video and follow or like my channel. This helps to build a connection with viewers and encourages them to watch more of my videos.
You can also use CTAs in other ways, such as offering exclusive discounts or promotions for people who take action after viewing the video. This is a great way to encourage viewers to visit your website and buy products or services from you.
Finally, make sure you add social media buttons to the end of your video that link directly to your profile so viewers can easily follow you on social media. This will make it easier for people to view more of your videos and learn more about your business or brand.
Creating an eye-catching thumbnail
Besides creating engaging content, you'll also need to create an eye-catching thumbnail for your video. Thumbnails are the first thing viewers see when they search YouTube or social media platforms, so it's important to make sure your thumbnail stands out from the rest.
You should use a high-resolution image of an image related to the topic of your video. You can also add text and graphics to help make the thumbnail more eye-catching.
Make sure that you choose an appropriate font size and color that contrasts well with the background of your thumbnail. You should also keep all text to a minimum, as too much can be overwhelming and detract from the image.
When you are done creating the thumbnail, make sure you save it in an appropriate size for YouTube and other social media platforms. YouTube recommends a resolution of 1280 x 720 pixels for thumbnails, but other platforms may have their size requirements.
Publishing and promoting the video
Once you have finished producing and editing your video, the next step is to publish it and share it with your audience! You can upload the video to various platforms such as YouTube or Vimeo, or you can embed it on your website or blog.
After uploading the video, be sure to optimize it for search engines. This involves adding relevant keywords in titles, tags, descriptions, and other metadata which will help with the search engine optimization of the video. This is so that viewers can easily find related videos.
Once everything is set up, you can now start promoting your video. Share it on social media platforms such as Facebook, Twitter, and Instagram. Make sure you use relevant keywords and hashtags relevant to your business or industry when sharing your video on social media platforms so that more people can find it easily.
You can also send it out via email and add a link to the video in your email newsletters or consider running paid advertising such as Google Ads and YouTube Ads.
Tips For Creating Effective Videos
When creating videos for your business, it's important to keep in mind the goal of the video and who you are trying to reach. Here are some tips for creating effective videos:
• Keeping videos short and engaging – Most people have a limited attention span, so keep your videos under three minutes.
• Ensuring videos are optimized for mobile devices – Make sure your videos can be viewed easily on mobile devices such as smartphones and tablets.
• Tell a story – Use storytelling to create an emotional connection with your viewers and make your video more memorable.
• Include visuals – Visuals are essential for engaging viewers, so be sure to include interesting graphics and animations in the video.
• Promote your videos – Don't forget to promote your videos on social media platforms and other channels to reach a wider audience.
• Analyzing and measuring the success of your video marketing campaigns – Use analytics to track and measure the success of your video campaigns.
By following these tips, you can create videos that will engage your target audience and effectively promote your business message.
Conclusion on How Video Marketing Can Boost Your Online Business
Video marketing can be a great way to boost your online business if done correctly. By following the steps and tips outlined above, you'll be able to create engaging and high-quality videos that will help boost your online business and raise brand awareness.
So why not give video marketing a try today and see how it can benefit your business? You may be surprised at the results.