Lower Back Pain After Sitting Too Long? Here's How to Beat It
Recently one of my friends who is an online entrepreneur complained that he is suffering from back pain as he sits all day. If you're like him, spending hours in front of the computer can take a toll on your back. You may feel stiffness or pain in your lower back after sitting too long – and it's not just uncomfortable, it can interfere with your work productivity as well.
The good news is that there are simple things you can do to beat lower back pain and improve your posture. In this blog post, we'll explore some practical tips on how to combat lower back pain after sitting too long. So, if you find yourself sitting for long hours every day, this article is a must-read for you.
FULL DISCLOSURE: This page contains affiliate links which means we receive a small commission at no cost to you when you make a purchase. As an Amazon Associate, I earn from qualifying purchases.
Understanding Lower Back Pain
Lower back pain is a common problem among online entrepreneurs and other professionals who spend long hours sitting. In fact, a 2021 study published in found that prolonged sitting increased the risk of developing lower back pain by 42%. Moreover, entrepreneurs may be more prone to experiencing lower back pain due to the demanding nature of their work and long hours spent sitting or standing.
Lower back pain from prolonged sitting can be caused by some factors outlined below: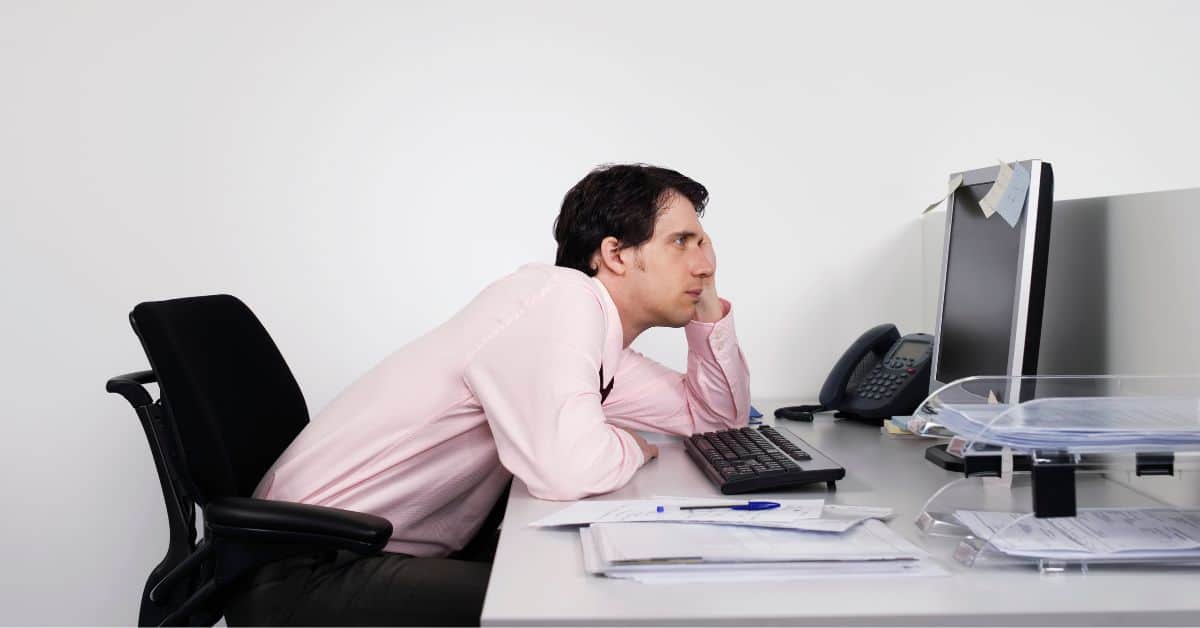 Poor Posture: Slouching or hunching over a computer can strain the discs in your back. Over time, this can lead to discomfort and pain.
Muscle Degeneration: Sitting for extended periods can cause your back and abdominal muscles to become weak and less able to support your spine, leading to pain.
Disc Compression: Sitting puts more pressure on your spine than standing, which can lead to compressed discs. This can cause back pain and other issues.
Sciatica: Sitting for long periods can put pressure on the sciatic nerve, leading to pain.
Lack of Movement: When you're sitting, your body is relatively still. This lack of movement can lead to stiffness and pain.
Improper Ergonomics: If your chair or desk is not at the right height or does not provide proper support, this can contribute to back pain.
The Dangers of Lower Back Pain
Lower back pain is more than just an uncomfortable feeling. If left untreated, it can have serious consequences for your health and work productivity. Long-term lower back pain can cause impairment to the spinal discs, leading to sciatica – a condition that causes sharp pains in the legs, feet, and buttocks.
Lower back pain can also lead to imbalance, causing you to lose focus and energy, as well as cause long-term muscle damage. So it's important that entrepreneurs take steps to combat lower back pain before it leads to more serious issues.
How to Beat Lower Back Pain After Sitting Too Long
The good news is that there are easy steps you can take to beat lower back pain caused by sitting too long. Below are some quick tips:
1. Sit with proper posture by aligning your ears, shoulders, and hips in a straight line.
2. Use an ergonomic chair that provides adequate support for your lower back and promotes good posture.
3. Take regular breaks to get up and stretch every 30 minutes or so to reduce tension in your lower back and improve circulation.
4. Adjust your desk height and check position to ensure your computer screen is at eye level to avoid straining your neck.
5. Make sure your chair is at the right height to maintain proper posture and provide lumbar support.
6. Use a lumbar cushion or rolled-up towel to support the natural curve of your lower back and relieve pressure on your spine.
7. Regular exercise can help strengthen your core muscles and improve your posture.
8. If you can't break away from the computer, get a standing desk to help reduce pressure on your back.
These are just some of the ways you can beat lower back pain after sitting too long. Taking small steps like these can have a big impact on your health and wellbeing.
The Role of Posture in Lower Back Pain
Adjust your chair height so that your feet are flat on the floor and your knees are at a 90-degree angle
To maintain good posture and prevent back pain while sitting, it's important to adjust your chair height correctly. Align the height so that your feet rest flat on the floor and your knees form a 90-degree angle. This will improve comfort and promote proper spinal alignment, reducing the risk of long-term health issues.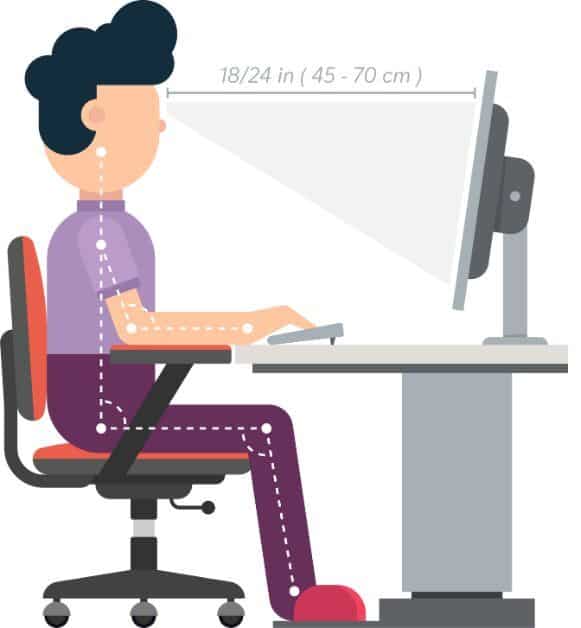 Here are some step-by-step tips to achieve the perfect chair height adjustment:
Sit at your desk in your usual working or studying position and observe how your legs are positioned. Take note of any discomfort or strain in your lower back or legs.
Adjust the chair height so that your feet rest flat on the floor and your knees form a 90-degree angle. If your feet don't reach the floor, use a footrest or stack of books to create a flat surface.
Check the alignment of your hips and spine. Make sure your hips are level and supported by the chair's backrest. Use lumbar support if available, or add a small cushion behind your lower back for extra comfort.
Pay attention to your upper body posture. Relax your shoulders, keeping them neither slouched forward nor excessively pulled back. Maintain a slight chin tuck to align your head with your spine.
Sit with your back against the chair and use a lumbar roll or pillow to support the natural curve of your lower back
You can improve your well-being by placing your back against the chair and using a lumbar roll or pillow to support the natural curve of your lower back. This helps prevent backaches, discomfort, and improves concentration and productivity.
Here are some step-by-step tips to improve your posture and feel refreshed throughout the day.
Find the right support. Look for a lumbar roll or pillow with the right firmness to mold to your lower back's natural curve. This will anchor you in an upright and comfortable position while minimizing strain.
Take a seat. Sit with your back against the backrest, feet flat on the ground for stability. Relax your shoulders away from your ears to create a solid base for proper posture.
Align your spine. Place the lumbar roll or pillow at the base of your spine to evenly distribute weight, reducing pressure and promoting comfort. Maintaining the natural curve of your spine is important for preventing strain.
Engage your core. With proper support in place, engage your core muscles by gently pulling in your lower abdomen towards your spine. This improves stability, balance, and reduces strain on your back.
Incorporating these tips into your daily routine will not only benefit you physically but also enhance mental clarity and well-being. Proper posture has a profound impact on both our physical and mental state – it will leave you feeling energized and focused throughout the day.
Breaks and Movement: Essential for Health
Adding regular breaks and movement throughout the day is essential for preventing lower back pain. After sitting for long periods of time, it is important to get up and move around to ease tension and reduce stress on the spine. This can also help improve circulation, flexibility, and posture.
Studies have shown that even short breaks can have a positive effect on energy levels, cognitive performance, and productivity. By doing this, you not only relieve discomfort and pain from sitting for long periods, but also improve posture and health.
Here are some tips to incorporate this habit into your routine:
Set reminders and create a routine. Use alarms or productivity apps to schedule short breaks every hour or two. Consistency is key.
When the timer goes off, stand up, shake off stiffness, and start stretching. Roll your shoulders backward and forward, stretch your arms towards the ceiling, and gently tilt your head from side to side.
Include extra exercises in your stretching routine. Try the cat-camel stretch (see pictures below) on all fours – arch your back up towards the ceiling then lower it towards the floor. Repeat a few times.
Don't just stretch – get moving too! Take short walks or climb stairs during breaks. Incorporate quick exercises like squats or lunges to boost productivity and focus.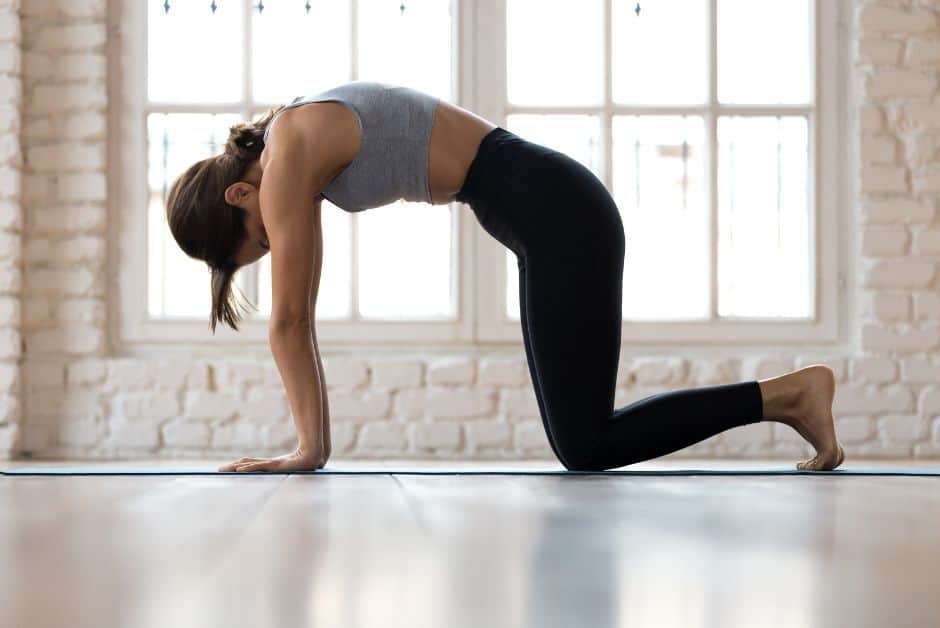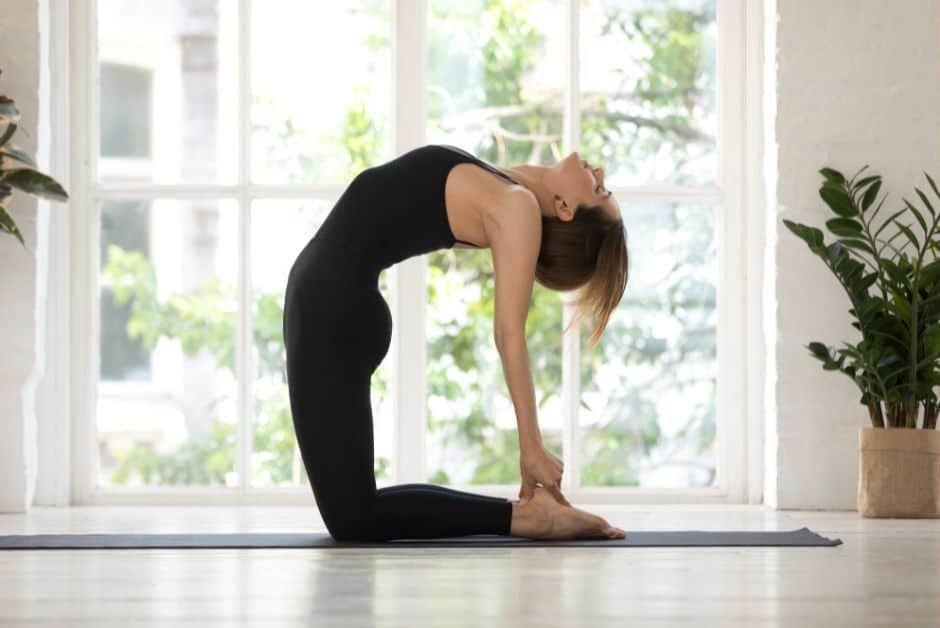 Remember that standing up and stretching is not only about physical relief but also serves as a mental reset. Embrace these breaks as an opportunity to step away from work, reflect, and refresh your mind. Focus on your well-being for a more productive and fulfilled life.
The Power of Stretching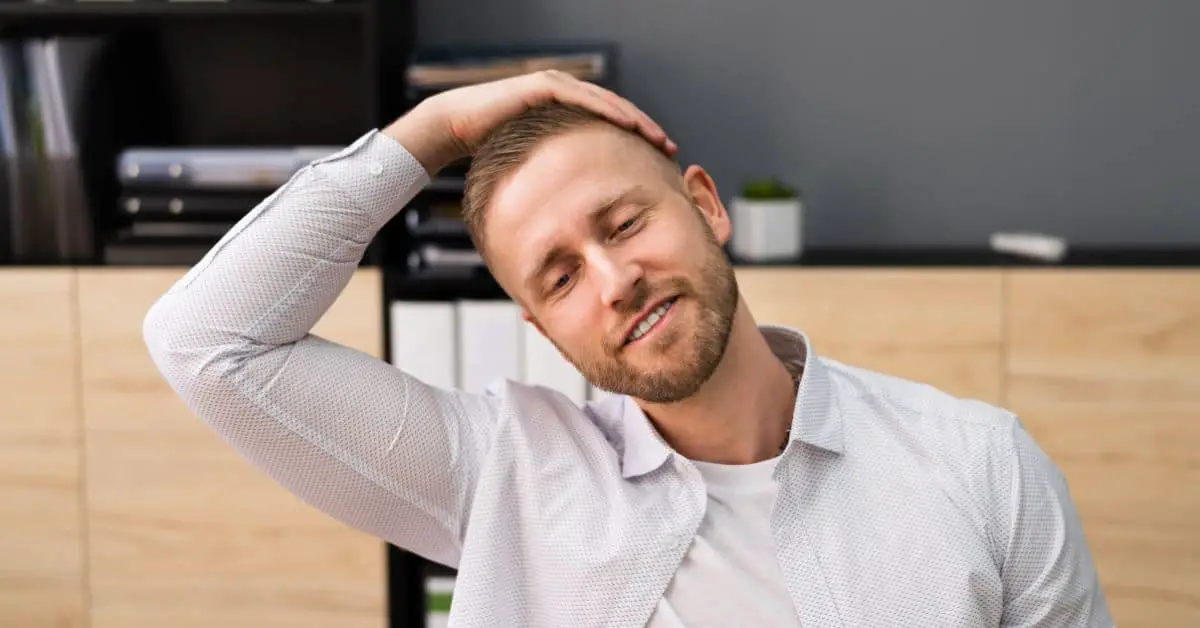 Regular stretching can be a great way to ease lower back pain caused by sitting too long. Stretching helps to reduce tension in the muscles and increases flexibility in the spine, allowing for more movement and improved posture.
When done regularly, stretching can help to reduce pain associated with lower back discomfort while releasing endorphins that can improve mood and boost energy. Make a point of taking short breaks throughout the day to stretch, walk around, or do some light exercises.
Stretching not only helps relieve tension in the body, it also increases blood flow, improves posture and helps prevent injuries. One simple routine is to start by standing up with feet shoulder width apart and arms outstretched. Reach up and overhead, stretching the spine, neck, and shoulders.
Bend to one side for a few counts before switching to the other side. Reach down towards your toes with palms facing forward, allowing gravity to stretch the back of your legs.
Remember to keep your breathing steady throughout this routine. This simple exercise can help to reduce tension, improve posture and flexibility, and boost your energy levels.
You can also check out THIS gentle 30-second morning ritual stops back pain instantly (do it daily to stay pain free all day)
Ergonomics: Your Workspace Matters
Optimizing your workspace is one of the most important steps to preventing lower back pain from sitting too long. An ergonomically designed desk and chair that are customized to your height and body type can help reduce the strain on your back when you sit. Make sure that you set up your office space with the correct height and angle for your chair, desk, and computer monitor.
Take into consideration factors like how far away from the screen you should be sitting and whether you need a footrest. These small adjustments can make a huge difference in reducing lower back pain.
Using ergonomic furniture can significantly reduce the risk of lower back pain caused by sitting too long. Invest in a good quality chair that provides proper lumbar support and encourages good posture. It should be adjustable and ensures that your spine is aligned correctly for optimal posture and comfort.
For added support, you can use lumbar support cushions that are designed to fit in most chairs and provide extra cushioning for your lower back. These products can be purchased online or through specialist retailers.
Additionally, a desk that is at the correct height can prevent you from slouching and straining your back. You can also use a footrest to keep your feet elevated to avoid pressure on your lower back. Or you can also consider using a standing desk which can be beneficial in reducing pressure on the lower back and encouraging movement throughout the day.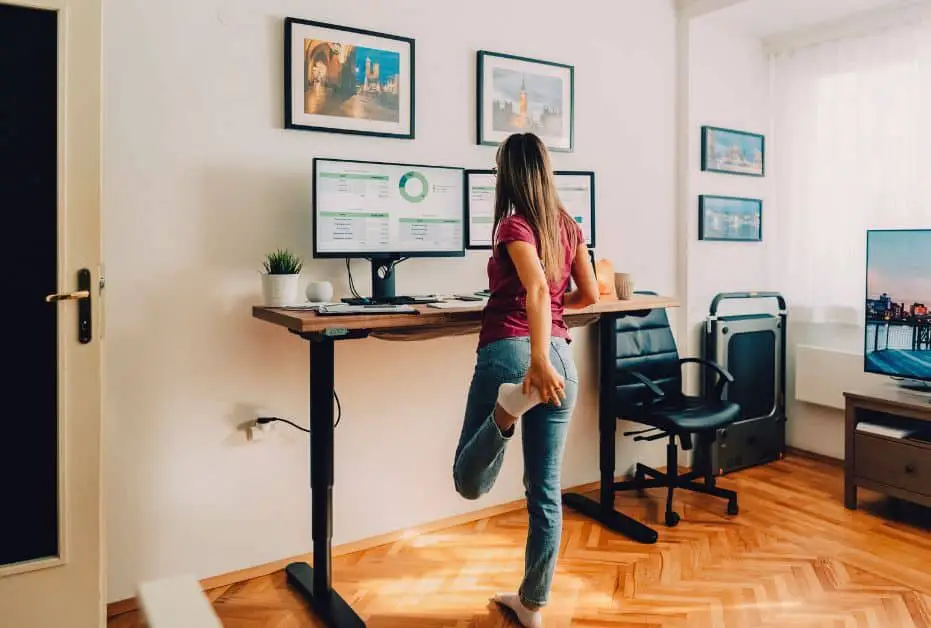 Conclusion
By taking small steps such as stretching regularly, investing in ergonomic furniture and getting expert advice, you can lessen the discomfort caused by lower back pain after sitting too long. With the right approach, you can reduce your discomfort and improve your health.
What is your experience with sitting too long working on your business? Does it affect your productivity and performance? Share your tips for relief in the comments below! Have you invested in ergonomic furniture or taken medical advice? Let us know how they worked for you.