Top Lessons Learned From My Shopify Store on How To Fight a Chargeback
As an online entrepreneur, I have learned a lot of lessons in running my Shopify store. One of the biggest challenges that come with running an online business is dealing with chargebacks. Chargebacks happen when a customer disputes or challenges a charge on their credit or debit card.
While you may feel helpless or frustrated when you receive a chargeback notice, there are steps you can take to fight back and win. In this article, I will share my top lessons learned on how to fight a chargeback so that you can save your business from financial losses and protect your reputation as a merchant.
DISCLOSURE: Some of the links that I share in this article ARE my affiliate links. This means I may earn a commission, at no extra cost to you. In fact, sometimes you'll get a discount or free credits just FOR using my link. 🙂
What Does Chargeback Mean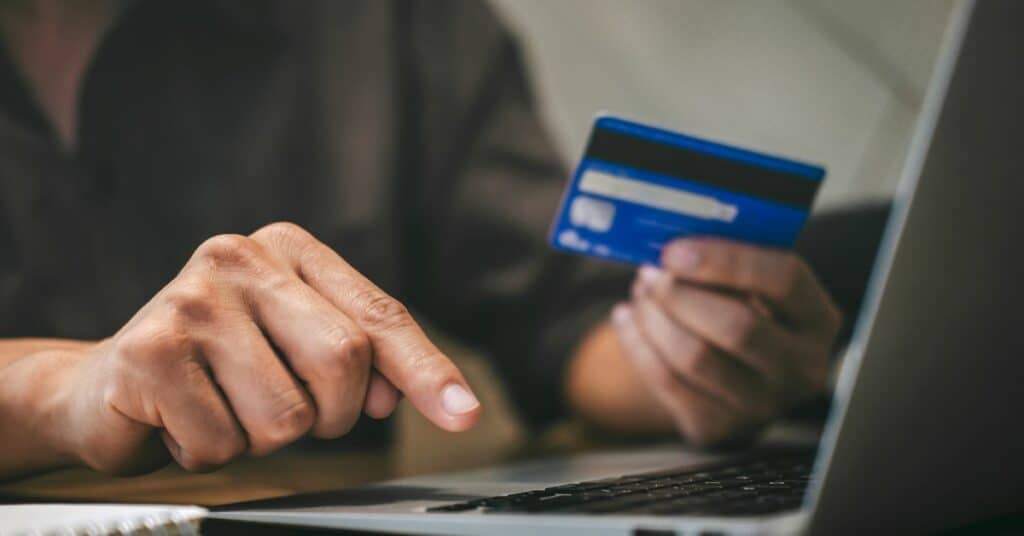 A chargeback is a type of transaction that occurs when a customer disputes or challenges the validity of a charge on their credit or debit card and requests a refund from their credit card issuer. Chargebacks exist to protect consumers from fraudulent or unauthorized transactions, as well as to resolve disputes with merchants.
Common reasons for chargebacks include receiving a defective or damaged product, not receiving the product at all, or a discrepancy between the product advertised and the product received.
How Does Chargeback Work
When a customer initiates a chargeback, the customer contacts their bank, explains the situation and asks for a reversal of the payment. If the disputed charge meets certain criteria (such as fraud, improper delivery, incorrect pricing, etc.) then the bank will process the chargeback and the customer's credit card company will refund their money.
The merchant then receives a chargeback notice from the payment processor (in my case it was Shopify Payment) informing them that the payment has been reversed due to an invalid transaction. The credit card issuer then investigates the dispute and adjudicates it in favor of either the consumer or the merchant.
If the chargeback is decided in favor of the consumer, then the funds are permanently removed from the merchant's account and returned to the consumer. On the other hand, if the chargeback is decided in favor of the merchant, then the funds are returned to them and their account remains unchanged.
Why Chargebacks Matter
Chargebacks can have a significant impact on your business. Not only do they result in financial losses, and extra fees, but they can also affect your reputation as a merchant with the payment processors and financial institutions and take up valuable time that could be spent growing your business.
It's important to be proactive when dealing with chargebacks. By understanding how chargebacks work and developing strategies for preventing them, you can save yourself time, money, and a lot of headaches.
I remember when I received a chargeback notice from Stripe for the very first time 4 years ago, I was really shocked and did not know what to do. I was shocked as I never thought this would happen to me. We are running an honest small business after all, so why would any customer want to file a chargeback against us?!
I had to go through the hassle of providing all the documents to prove that I had not done anything wrong and then waiting for the payment processor (Stripe) to decide in my favor. After weeks of uncertainty, Stripe eventually refunded me the money but it took a lot of time and effort that could have been avoided if I was more knowledgeable about chargebacks and how to prevent them.
The financial losses were product cost, the payment from the customer, extra chargeback fees and any other fees that you incurred e.g. due to apps for this transaction. So using my own example, the product price was SGD$84.76, the chargeback fees was a flat fee of SGD$16.20.
If I lost the chargeback, besides this 84.76+16.20 = SGD$100.96 I would also have lost the product which was fulfilled plus the shipping cost for the fulfillment which would probably mean I would lose almost double the revenue of selling the product. That's why chargebacks are really costly for sellers. Luckily in the end, I won both chargebacks initiated against our store and did not lose money but I did spend valuable time gathering evidence and putting up my cases.
My Top Lessons Learned on How to Fight a Chargeback
When facing a chargeback, it is important to take proactive action right away. Below are my top lessons learned through experience. Standard disclaimer applies. This is not meant to be a legal advice but sharing my own experience in handling chargebacks with you so that you know what to do in case you do encounter it in the future.
Don't panic – Stay Calm and Professional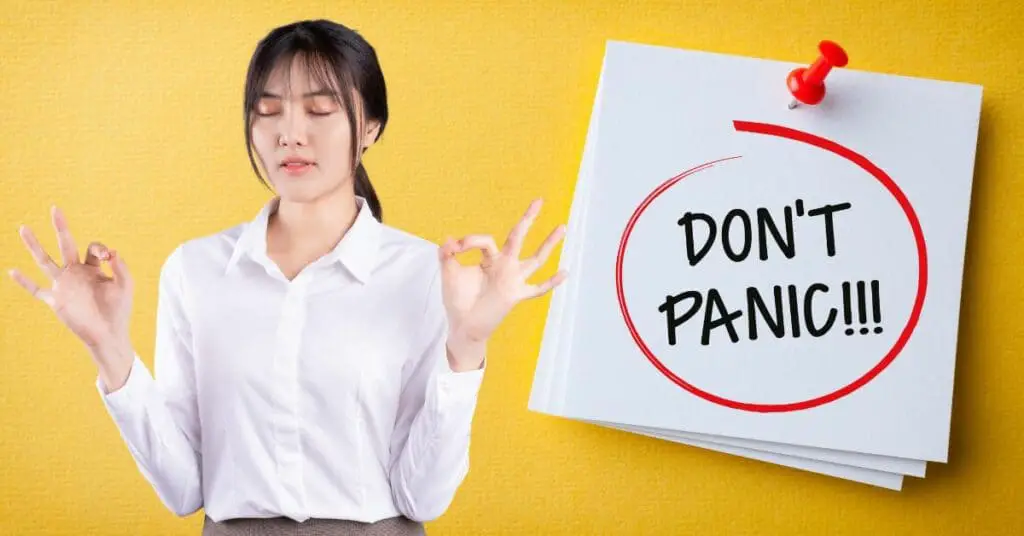 The first thing you must do when facing a chargeback is to remain calm. It's easy to get emotional and frustrated, but this will not help in getting the funds back. Instead, stay focused on the issue at hand and take a step back to assess the situation objectively.
Be respectful and responsive to the cardholder and their bank's requests and explain your side of the story courteously and professionally.
Respond Promptly – Do not ignore a chargeback
When you receive a chargeback notice, it is important to act quickly and respond as soon as possible within the given timeframe as you only have one chance so get it right! Ignoring the dispute or simply hoping that it will go away won't make it disappear.
In fact, failing to respond promptly may result in a forfeiture of your rights and you losing the dispute even if you have valid evidence to support your case.
Chargeback disputes have a timeframe for response, usually between 7 and 30 days. This is usually stated clearly in the chargeback notice so read carefully and be aware of the deadlines involved in the chargeback process, as disputes are usually time-sensitive.
Take the time to understand the specific reasons for the chargeback and start gathering evidence to support your case. Then respond to the chargeback notice on time and provide a clear and concise response with all the necessary documentation and evidence to support your case.
Understand the dispute reason code
Most chargebacks come with a "reason code" from the credit card issuer which explains why they are disputing the transaction. It is important to understand the reason code and collect evidence to prove that you have fulfilled your part of the sale.
For example, if the dispute reason code states "product not received", then you should provide proof that the product was delivered (e.g. a tracking number or delivery receipt) or evidence of a refund being issued by you.
Proactive Communication with Customers
The first thing to do when faced with a chargeback is to contact the customer directly. This serves two purposes: first, it reminds them that they have initiated a dispute and should follow through or else they will be liable for any fraudulent activity; second, it gives you the opportunity to work out an amicable solution that meets both parties' interests.
In our case, we tried to call the customer who told us that his credit card was hacked, and thus he disputed all charges on the card. To make sure that there is some form of documentation of the conversation, we sent him a WhatsApp message after the phone conversation confirming what was discussed in the phone call and asked them to reply. This can also be in the form of email depending on how you communicate with the customer.
It's important that you speak courteously and professionally when calling customers and not accusatory or aggressive as that will not help in getting the customer to respond positively. Do take any opportunities you have to work out an amicable solution with your customers.
This proactive communication is an effective way of disputing a chargeback, and it also sends a strong message to customers that fraud is not tolerated in our store. It provides more evidence for the payment processor when they investigate the dispute as well.
Of course, it's important to be mindful of local laws and regulations when engaging customers for such disputes as data protection is particularly important.
Documentation is Your Shield – Keep detailed records of transactions
As a merchant, ensure you keep a record of every transaction, including the customer's name, email, date of purchase, and amount. When you receive a chargeback notice, it's important to thoroughly document the transaction and any related correspondence with the customer as soon as possible. This will help you build a case in your defense.
If you are using Shopify as a platform for your ecommerce store like me, you will find it easier to find these records as Shopify stores all customer purchase history in a centralized place.
Having access to detailed transaction records makes it easier for you to quickly respond with evidence if a dispute arises. This is the reason why I always recommend Shopify for ecommerce businesses, it's really comprehensive and reliable.

Provide enough evidence of the transaction
When fighting a chargeback, evidence is key. To prove that a transaction was lawful, the more information you have the better. So make sure to provide as much evidence as possible, including the customer's billing address, shipping address, sales receipts, shipping information, customer communication, delivery confirmation, and proof of product or service delivery. Provide any extra details or information that may help support your case.
A signed delivery receipt, tracking information, and emails that show correspondence between you and the customer can be the necessary evidence to support your case. It will also help to show that the charge was valid and authorized. Evidence should be provided with the response you send to the card issuing bank's dispute department.
Providing these details strengthens your case and increases your chances of winning the dispute.
Have a clear return policy and be transparent with customers
Transparency is key when you encounter a chargeback dispute. Make sure your customers know what they're signing up for when they make a purchase. State clearly the return policy, refund policy, terms and conditions pages on your website with easy-to-follow instructions.
The product charges and transaction fees should also be stated upfront clearly so there is no room for misunderstanding. Being open with your customers will help them trust your business, and they're less likely to request a chargeback.
Work with Reputable Payment Processors
Working with a reputable payment processor is key to reducing chargebacks. Ensure that your payment processor offers fraud prevention tools and chargeback management solutions. This will help you to identify and prevent fraudulent activities.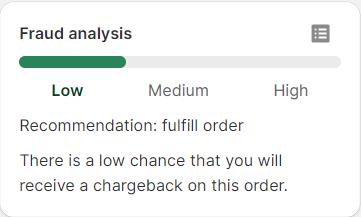 Reputable payment processors also have chargeback mitigation strategies that can help you dispute a chargeback successfully. Thus, your payment processor can be an excellent resource to show you how to fight a chargeback and help you fight a chargeback.
They'll have the expertise to provide you with advice and guidance on what documentation to provide and the appropriate next steps to take. Building a good relationship with your payment processor is essential, so you're not alone in dealing with chargebacks.
In this respect, Shopify provides a wide range of reputable payment processors and excellent documentation on how to handle the chargeback process and online chat support for merchants.
Make your submission easy to read for the reader
Once you've gathered the necessary evidence for your submission, make sure it's easy to read and understand. Break up large chunks of text into paragraphs and organize each piece of evidence in separate files. Include a cover letter outlining all the key points and summarizing why you believe the chargeback is unjustified.
Another way to enhance understanding is to provide a chronology of events and explain why each piece of evidence is relevant to the dispute. Make sure that all details are accurate and comprehensive, as any mistakes can hurt your case.
You can also provide a summary of reasons (TL;DR) why the claims made by the cardholder are false and explain why you believe that this chargeback should be reversed. Last but not least, ensure that any supporting documents are referenced in the cover letter. This will help make it easier for the card issuer to understand your case and come to a decision quickly.
Final Thoughts
Chargebacks can be a headache for any ecommerce business, but if you take the lessons learned from my Shopify store on how to fight a chargeback and take proactive measures accordingly you'll be better prepared when dealing with chargebacks.
Remember to respond to the chargeback notice promptly, keep detailed records of all transactions, provide enough evidence to back up your case, have a clear return policy, and work with trusted partners such as Shopify and payment processors while staying calm throughout the process.