13 Must-Have Pages For A Website: Are You Missing Any?
As an online business owner, you know how important your website is. Your website is the first point of contact with customers, showcasing your offerings, values, and brand. But is your website making the desired impact? Are you missing key pages to enhance your online presence and gain a competitive edge?
In this blog post, I'll highlight 13 must-have pages for a website that contribute to an effective website and why they are essential. So, let's dive in and see if there are any pages you're missing!
DISCLOSURE: Some of the links that I share in this article ARE my affiliate links. This means I may earn a commission, at no extra cost to you. In fact, sometimes you'll get a discount or free credits just FOR using my link. 🙂
Home Page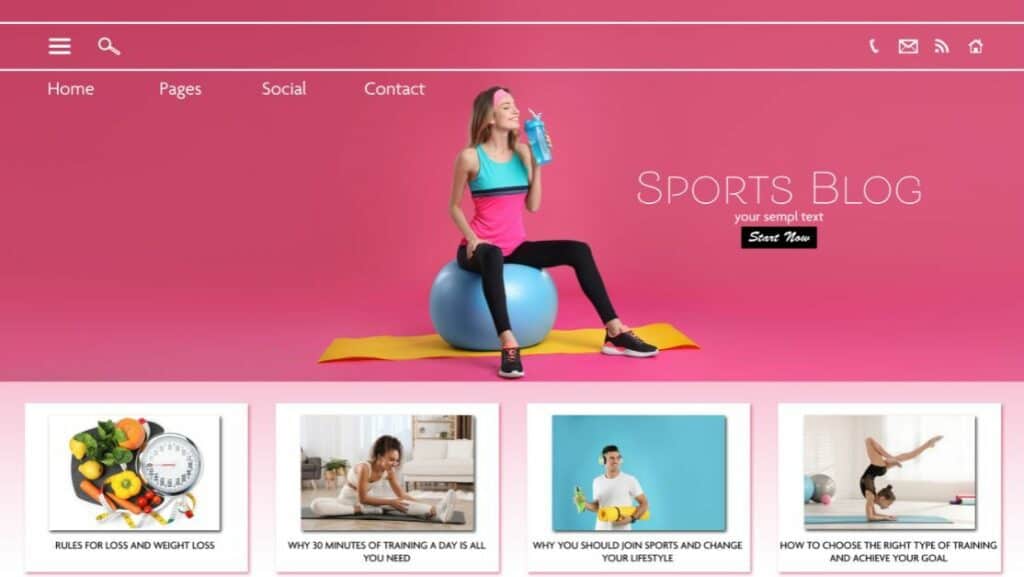 This is the most important page on your website as it's where visitors land when they come to your website. The homepage serves as the front door to your website, welcoming visitors and providing them with their first impression of your brand or business.
A well-designed home page with compelling visuals and concise messaging is essential for attracting and engaging potential customers. It should have easy navigation, allowing users to quickly find the information they need. Clear calls-to-action guide visitors towards desired actions, such as completing a transaction or contacting the business.
Optimized content on the homepage is key for search engine optimization (SEO). By incorporating relevant keywords, you can improve your website's visibility in search engine results and attract organic traffic. High-quality and valuable content on the homepage can also help establish your brand's expertise and credibility.
The home page also serves as a platform to showcase your business's unique selling points and highlight your products or services. By effectively communicating the brand's values and offerings, the homepage can capture the attention and interest of visitors, encouraging them to explore further and take desired actions.
About Us Page
The 'About Us' page is commonly one of the top pages visited because it helps visitors learn more about your company and mission. It's crucial to have a well-crafted 'About Us' page because it plays a key role in building trust with your audience.
The about us page provides information about you or your business. It is the place where visitors can learn about your brand, its history, and the people behind it. It's also an opportunity to establish a connection with your audience by telling your story.
It should include information on your mission and vision statements of your business, the core values, who you are, what your business does, and why you're different from others in your industry. You can also use this page to introduce your team and highlight any awards or accomplishments, testimonials, and any other relevant information to generate a sense of trust and credibility with your visitors.
Product/Services Page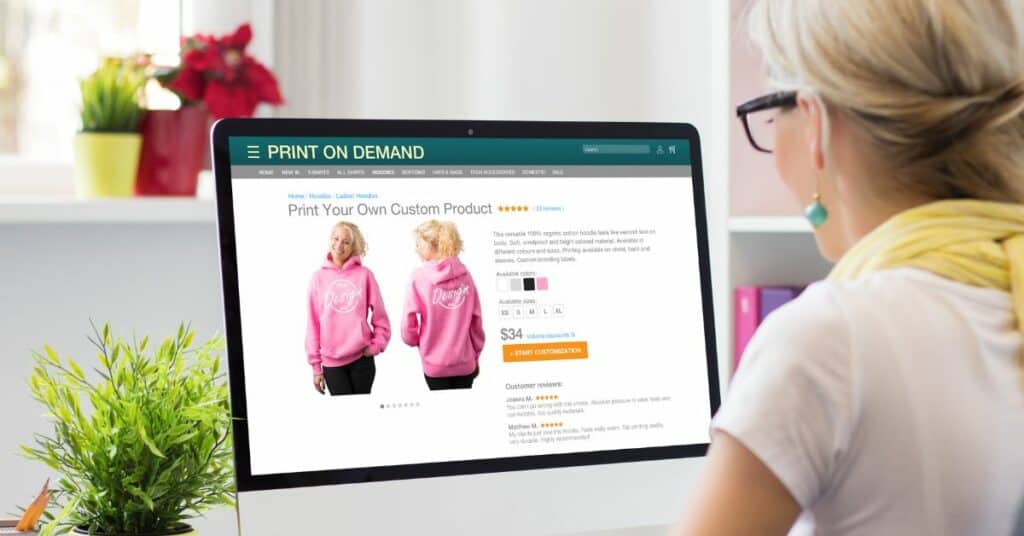 The Products or Services page is a crucial component of any website, as it plays a vital role in converting casual visitors into potential customers. This page serves as a platform to showcase the offerings of your business and persuade visitors to buy or engage with the services provided. It explains details of your services or products and answers all the relevant questions about the items you offer.
One key element that needs to be included on this page is compelling product or service descriptions that highlight the benefits and advantages customers can expect. Be sure to use clear, concise language that makes it easy for visitors to understand what you do.
By focusing on how these offerings can solve problems or improve the lives of customers, you can effectively communicate the value of your products or services.
Captivating product photography is another essential feature to incorporate into the Products or Services page. High-quality images that showcase the offerings from various angles and perspectives help to capture the attention of visitors and give them a visual representation of what they can expect to receive. This is especially important for selling online as customers cannot touch and feel the actual products unlike in physical stores.
In addition, considering including videos to provide a more interactive and engaging experience to users. Videos can show the features and functionality of products or explain the benefits of services in a concise and visually appealing manner.
Lastly, it is crucial to showcase star ratings and prices on the Products or Services page. Positive customer reviews and ratings can serve as social proof, building trust and confidence in the offerings. Clear and transparent pricing information also helps visitors in making informed decisions.
By incorporating detailed descriptions, high-quality images, pricing information, and a clear call-to-action for users to buy or request more information, you can create a compelling Products or Services page that effectively converts visitors into satisfied customers.
Read Related Posts
Contact Us Page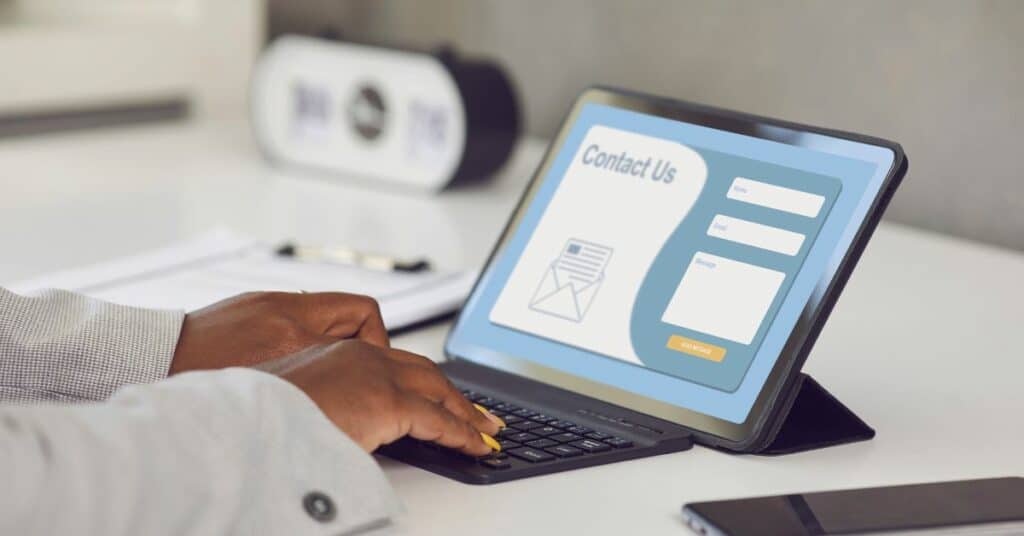 The Contact Us page is crucial for potential customers to reach out to you and get in touch. It offers a simple and organized method for users to send inquiries, provide feedback, or request information. This page also ensures that the communication channels between you and your customers remain open, fostering a positive customer experience.
By including a contact form on your website, you can collect essential customer details such as name, email address, and phone number, allowing you to respond promptly and personally to inquiries. You can also include links to your social media profiles here.
You can also gather necessary information upfront by including specific fields in your contact form. This filtering process ensures that the inquiries you receive are from individuals genuinely interested in your products or services. It also saves time for both your team and the potential customer as you can provide more efficient and effective responses to inquiries.
Providing clear and accessible contact information not only encourages user engagement but also builds trust and credibility. By including a contact form on your website, you show your willingness to engage with your target audience and address their needs effectively.
A great WordPress plugin to use for contact form is Contact Form 7 which is free to use, simple, lightweight and very reliable. For Shopify stores, contact page is usually part of a theme as all Shopify themes have a built-in contact form that you can apply to the pages you create so this is not an issue.
Testimonials Page
This page is where you can showcase the positive feedback you've received from your clients or customers. Testimonials or reviews from real customers are an excellent way to showcase your brand's credibility and trustworthiness as they provide social proof.
Social proof is a powerful tool. People are generally risk-averse and most would not want to be the first Guinea Pig to buy a product or service without any reviews. By providing testimonials from satisfied customers, you can show that your business is reliable and trustworthy in the eyes of customers.
Including well-crafted customer testimonials on your website also helps to build trust with potential customers as these are more believable than any marketing message you can create. Testimonials show that real people have experienced your products or services and are happy with what they've received.
Whether it's video testimonials, written reviews from customers on social media or even a simple quote of praise from an individual, make sure that you share these positive messages in the Testimonials page. They serve as the mouthpiece of your brand.
You can have a separate page or include them on each relevant product page. Having a page dedicated to customer testimonials can be a great way to build credibility. Include quotes from satisfied customers, along with their name and photo if possible.
It is definitely worth investing time and effort into creating a great Testimonials page that will effectively capture the attention of customers. You need to get into the habit of collecting customer feedback and reviews along the way so that they can come in useful when you need them.
Blog Page
This is an essential part of any website's content as a blog page helps visitors to find all your blog posts in one place. One of the key advantages of having a blog is its ability to attract and keep a target audience.
By creating informative and engaging content that caters to the interests and needs of your ideal customers, you can increase your website's visibility and establish your brand as an industry expert.
For example, you can educate your audience on industry-related topics, your products or services. It also provides an opportunity to share your expertise, communicate with your audience, and improve your website's search engine rankings.
Quality content is paramount in a successful blog. By consistently publishing valuable and relevant articles, you can build trust with your audience and position yourself as a reliable source of information.
So make sure your blog is updated regularly to keep visitors engaged. This, in turn, can drive organic traffic to your website and potentially convert visitors into leads or paying customers.
FAQ Page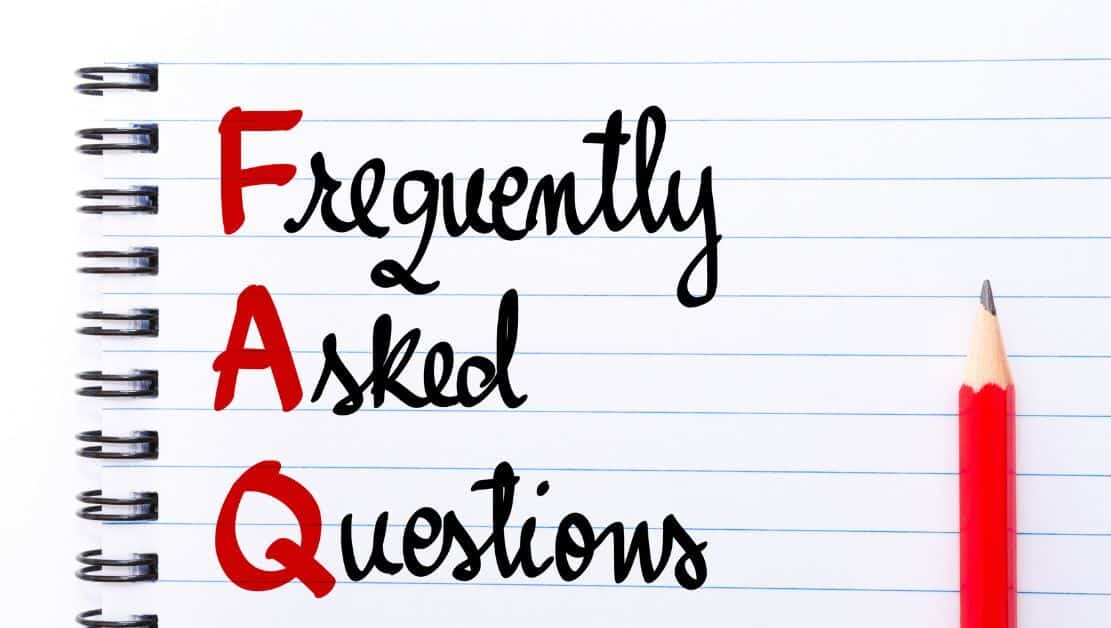 An FAQ page is an excellent way to save visitors time by providing answers to common questions and address potential concerns that they may have about your business and services.
Having a well-organized FAQ page can save time for both you and your customers and improve your website's user experience. It shows how much you care for customers, which will help with conversions.
The FAQ page should include a comprehensive list of questions and their answers that are frequently asked by customers, such as pricing, shipping information, or product details. It's also important to include questions that you believe visitors should know, even if they haven't thought of asking them yet.
When crafting the answers, it is crucial to make them more than just informative. Use the answers as a call to action, persuading customers to take the next step in their customer journey. For example, if the question is about the benefits of a particular product, use the answer to highlight those benefits and encourage visitors to buy.
By including a well-organized and thoughtfully written FAQ page, you can provide valuable information to your audience, address their concerns, and help visitors move closer to becoming customers. Don't underestimate the power of a well-executed FAQ page in driving conversions and building trust with your target audience.
Privacy Policy Page
A Privacy Policy page is an essential component of any website, serving to inform users about how their personal information is collected, stored, and used. It is not only important for user trust and transparency, but also for legal compliance.
This page outlines how you handle your visitors' personal information, which is especially important for businesses that collect data. It helps visitors understand how their data will be used and gives them confidence that the site follows privacy rules and regulations.
Key components that should be included in a Privacy Policy page include a detailed explanation of the data collected, the methods used for data storage and security, the purposes for which the data is used, any third-party sharing practices, and options for users to delete or update their data.
For example, a Privacy Policy may clarify that personal information is collected for processing orders, improving user experience, or sending marketing communications.
Terms and Conditions Page
Like a privacy policy, a terms of service page is often required by law. This page provides important rules and guidelines for visitors to abide by when using the website or purchasing your products/services. It serves as a legal agreement between the website owner and its users, outlining the terms of use and protecting both parties.
One of the key elements to include in a Terms and Conditions page is guidelines for website usage. This can include rules about prohibited activities, such as spamming or hacking, and guidelines for acceptable behavior by users.
Another important element is copyright protection. The Terms and Conditions page should outline the copyright laws that protect the content on the website and inform visitors that they do not have the right to use or reproduce the content without permission.
It is also crucial to include governing laws in the Terms and Conditions page. This specifies which jurisdiction's laws apply to any legal disputes that may arise between the website owner and its users.
A Terms and Conditions page should also contain disclaimers for third-party links. This protects the website owner from any liability for the content or actions of linked websites.
Shopify has return, privacy, TOS and contact information templates built-in so it's easier if your Ecommerce store is on Shopify. Otherwise, you can use a free tool such as Free Privacy Policy generator to generate for you.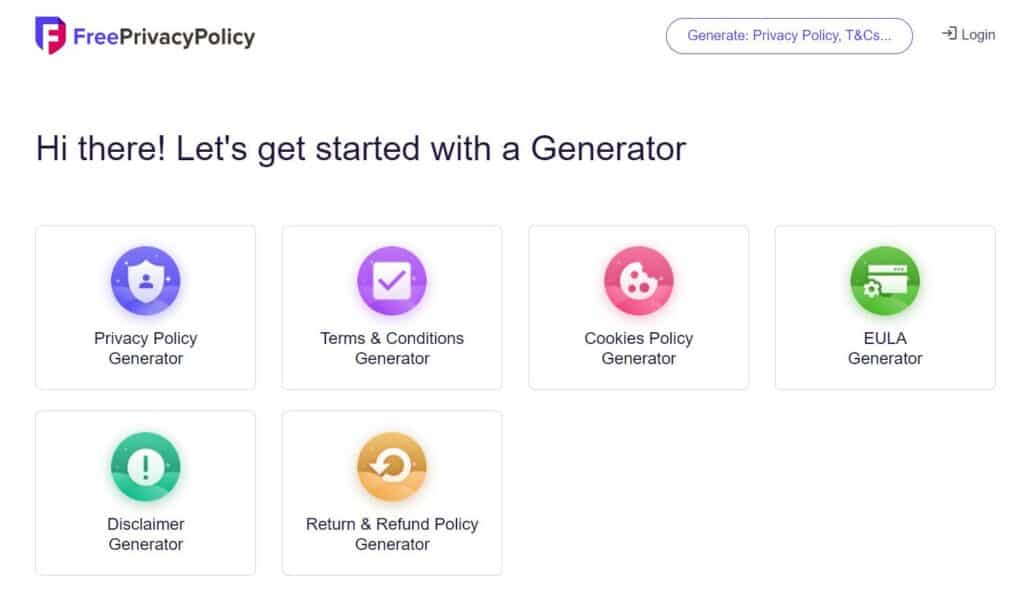 404/Page Not Found Page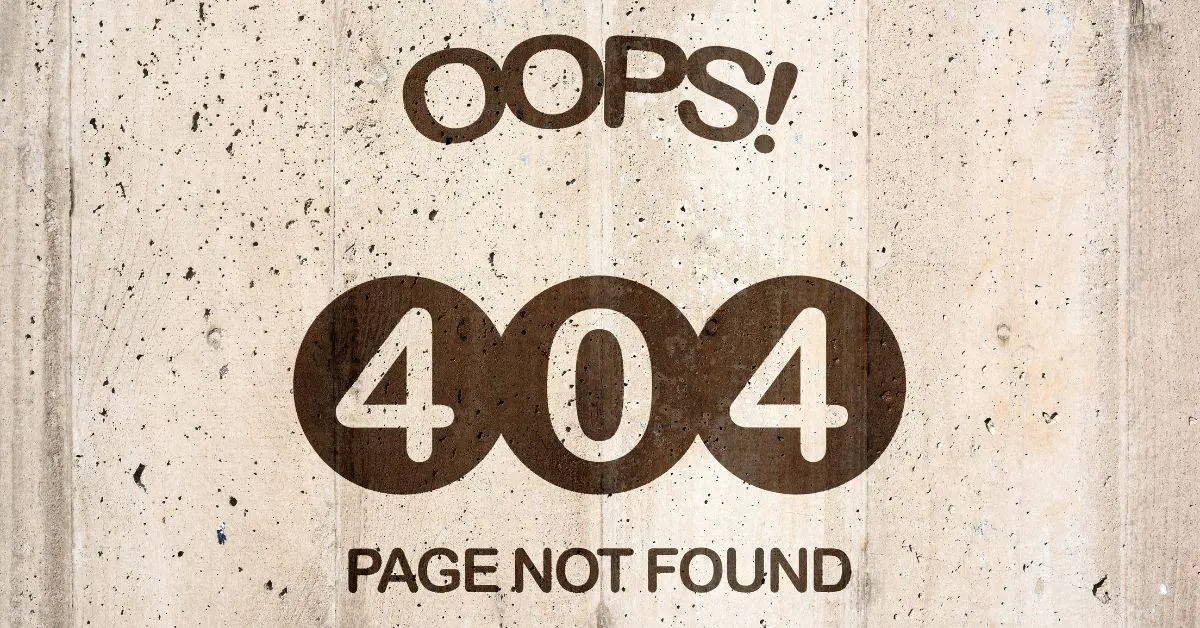 This page is where visitors land when they try to access a page that doesn't exist. When visitors stumble upon a page not found or encounter a 404 error, it can be frustrating and discouraging. However, with a well-crafted page not found page, you can turn this unfortunate experience into an opportunity to engage and keep your audience.
It's important to have a custom 404 page that lets visitors know what's going on and provides links to other parts of your site. You can provide a clear and friendly message and help visitors find what they're looking for.
The key elements to include on a page not found page are clear messaging that the page cannot be found, links back to the homepage or other relevant pages, and a search form for visitors to quickly find what they're looking for. You can even go a step further and incorporate humor or engaging elements like GIFs to provide a more pleasant user experience and make the page more appealing.
Make sure to optimize it with relevant keywords such as "page not found page," "404 error," "customize," "link back," and "search form" to enhance search engine rankings. Remember, a thoughtful page not found page can turn a frustrated visitor into a potential customer, so seize the opportunity to showcase your brand's creativity and problem-solving skills.
Return/refunds Policy Page
A return/refunds page is an essential component of businesses that offer products or services. This page addresses customer concerns about returns and refunds, providing clear guidelines and instructions for a hassle-free process.
It plays a crucial role in building credibility and trust with potential customers. By clearly outlining the return policy and process, businesses show their commitment to customer satisfaction and confidence in the quality of their products or services.
This transparency helps customers feel more comfortable buying from you knowing that they have an option to return or request a refund if they are not fully satisfied.
For the content of a return/refunds page, it is important to include key information such as the specific return policy, including any conditions or restrictions, the process for initiating a return or refund, and the timeframe for receiving a refund. This helps manage customer expectations and ensures a smooth and efficient process.
Shipping Information Page – For Physical Products
Having a dedicated Shipping page on your website is essential for providing clear and transparent information to your customers about delivery options, costs, and policies. An effective shipping information page can help build trust, reduce cart abandonment rates, and improve customer satisfaction.
When creating a shipping information page, it's important to include specific details about international shipping policies. This ensures that potential customers from around the world are aware of any restrictions, duties, or extra fees that may apply. In addition, it's crucial to address special holiday shipping schedules, as this can greatly impact customer expectations during peak seasons.
Key elements to include in a shipping information page are a chart of shipping options, detailing the different services available and their respective timeframes and costs. This allows customers to make an informed decision based on their preferences and urgency. Instructions for obtaining free shipping, such as minimum order thresholds or coupon codes, should be clearly outlined to encourage larger orders.
Earnings Disclaimer Page – For Affiliate Products
An earnings disclaimer page is a page on a website that provides information about the potential earnings or financial results that users may achieve by using the products or services offered on the website.
It typically clarifies that any earnings mentioned are not guaranteed and can vary depending on individual efforts, skills, and other factors. This disclaimer is important to manage expectations and comply with legal requirements.
Conclusion
Having the right pages on your website can make a big difference in how effective it is at attracting and converting visitors. By including the pages listed above, you can ensure that your website is informative, engaging, and easy to navigate. So, take a look at your site and see if there are any pages you're missing – you might be surprised at how much of a difference they can make!