12 Biggest Print On Demand Mistakes to Avoid for Your Success
For new entrepreneurs looking to break into the world of Print On Demand business, it can be a confusing and daunting task. With so many details to keep track of, mistakes along the way are inevitable. By being aware of some common pitfalls that other Print On Demand (POD) business owners have encountered, you can avoid them and give your business the best chance at success.
We asked 40 experienced POD sellers to share their thoughts on the number one reason for failure, and we distilled what they said into a list. Surprisingly, most of the mistakes cited have to do with the mindset of the entrepreneurs rather than design. Here are twelve of the biggest print on demand mistakes to look out for when starting a POD business and how to avoid them.
DISCLOSURE: Some of the links that I share in this article ARE my affiliate links. This means I may earn a commission, at no extra cost to you. In fact, sometimes you'll get a discount or free credits just FOR using my link. 🙂
Not having a clear goal or vision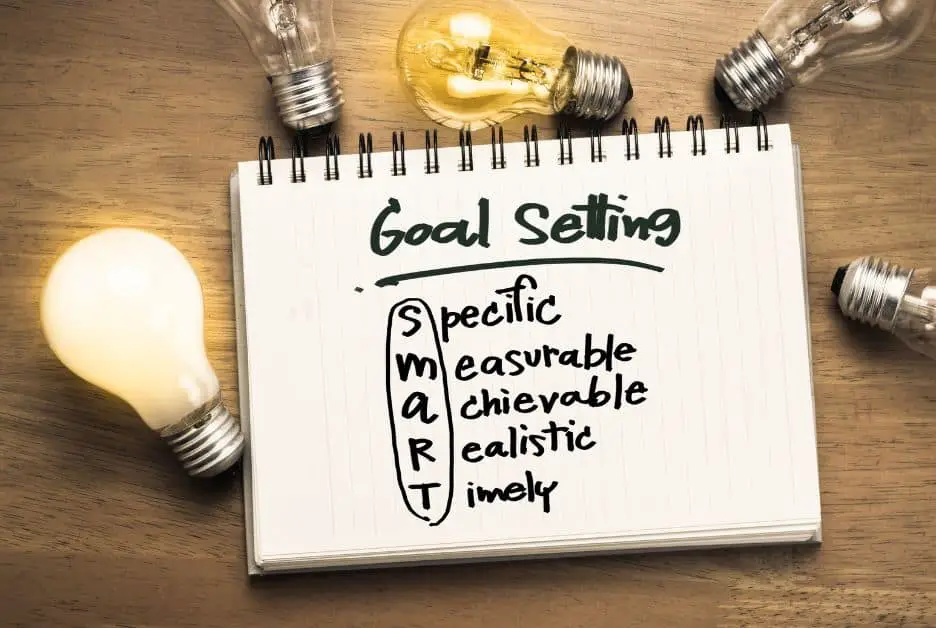 New entrepreneurs often make the mistake of jumping into a POD business without first defining what success looks like for them and their company.
Before you start, it's important to have a clear vision of what your goals are and how you plan to achieve them. Without this clarity, it's easy to get lost in the details and lose sight of why you started the business in the first place.
Poor planning – no business plan
Another one of the major Print On Demand mistakes that entrepreneurs make is not having a clear business plan. A good business plan should include financial projections, marketing strategies, and a timeline. Not having a well-thought-out plan in place can lead to costly mistakes and missed opportunities along the way.
Not researching the market
Before you launch your POD business, it's essential to do some market research. New entrepreneurs often make the mistake of launching without understanding their target audience in the market and what potential customers are looking for. Taking the time to understand your market can help you create products that will sell as well as craft an effective marketing strategy to reach them.
Not niching down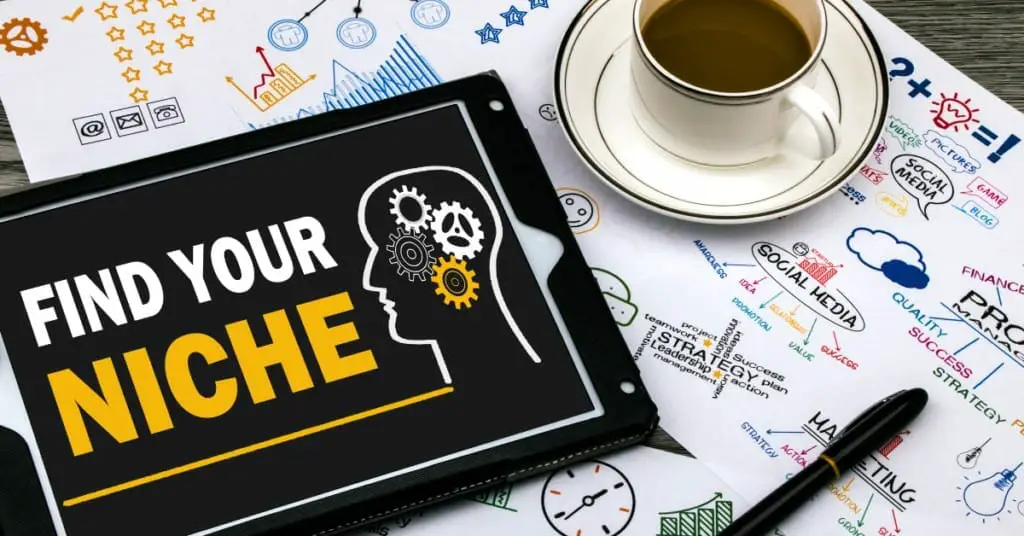 Many new entrepreneurs make the mistake of trying to target too wide an audience with their products. While it may seem like a good idea at first, this can lead to confusion in branding and marketing as well as saturation in the market.
It's important to narrow your focus and niche your product line so that you stand out from the competition.
Overthinking
New entrepreneurs often get bogged down in the details and never actually launch their business. Overthinking manifests itself in two ways. The first is overthinking about everything and complicating things, and the other is thinking about the 10th or 100th step and not focusing on the 1st, both leading to not executing.
Not doing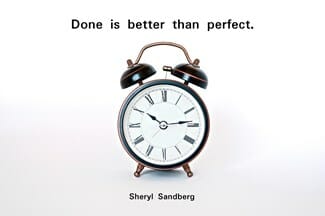 This is one of the most cited print on demand mistakes by many of the sellers and is related to overthinking. Some people fell into the trap of "paralysis by analysis" and never started in the first place.
Many people try to achieve perfection and procrastinate. However, in reality it's basically due to fear which often masked as perfection.
They suggested just getting something out there and letting the market decide. Better to get something going and see if people like it than try to perfect something that won't sell anyway. Action beats perfection every time.
Giving up too soon
Many entrepreneurs give up too soon on their businesses before it has a chance to succeed. Instead of giving up, what is needed is changing things that need to be changed or worked on and keep trying.
Due to the nature of the POD business, you need to be constantly testing, tweaking, and experimenting to find designs that sell. Thus, you never know how close you were to success as you could be one product away.
In fact, you only truly fail when you stop trying. Every failure has something to teach us. Fail enough and learn from them, and eventually you will gain the knowledge of what actually does work.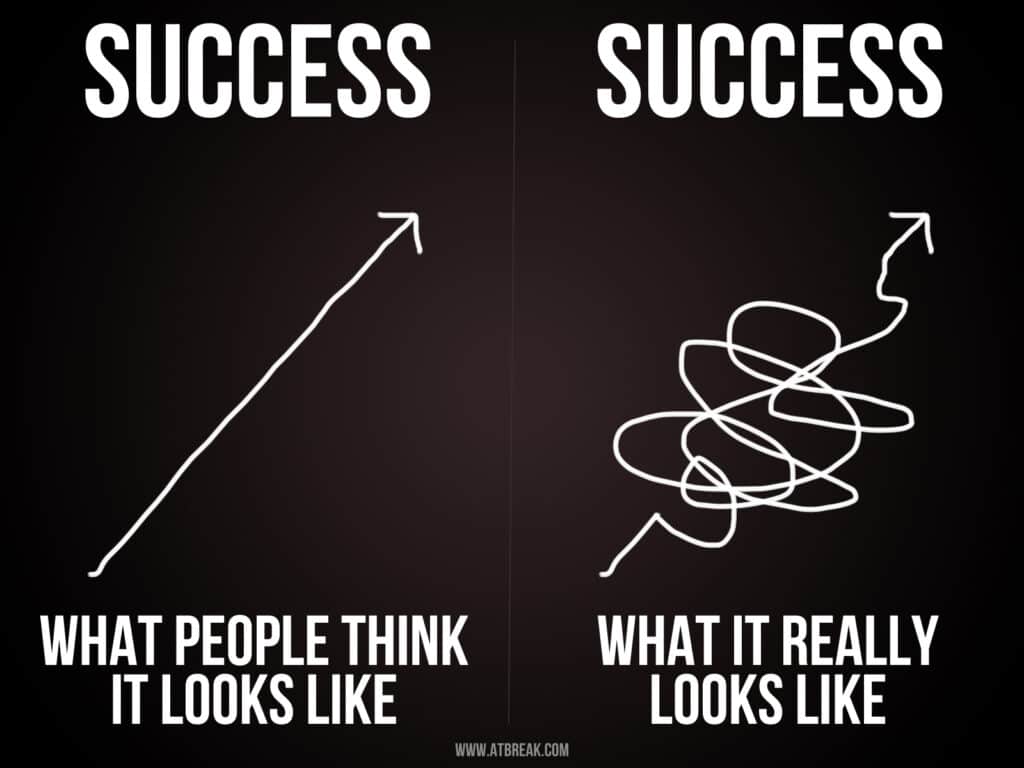 Personally, I find that it's important to believe that the system works and keep testing and tweaking things until you find the winning combination.
Another important thing is learning from designs or methods that works and take them as inspiration and improve on them.
It's important to remember that the road to success is often long and winding, with many obstacles along the way. It takes time, commitment, and dedication to succeed, so don't give up when things get tough!
Not properly researching
It is important for new entrepreneurs to do their research and be aware of market trends when starting their POD business. Many entrepreneurs make the mistake of not doing proper research and then find themselves designing for something that they like rather than what their audience would like.
To avoid this mistake, it's important to keep up with industry news and trends, as well as research what your customers are looking for. Understanding their needs will help you design products that they want to buy.
Bad product choice
One of the seller shared that it's all about the product. She lamented that she "wasted way too long "trying to make it work" selling low margin products".
Many new sellers fail to account for the costs involved in POD and end up losing money on their products. If you are able to sell a higher margin products, you will need way less customers and sales to succeed.
One type of POD products that have high margin is POD Jewelry, you can check out the following post to learn more: How to Make More Money with Print on Demand Jewelry
It's important to calculate the total cost of creating a product before launching it, including the materials, printing fees, shipping costs, taxes, discounts, free shipping, affiliate commissions, ad spend etc.
Bad design choice
Design is paramount for POD businesses, and many entrepreneurs make the mistake of not investing enough in design. Design should be a priority as it can make or break your business.
Investing in good design pays off in the long run, as customers are more likely to buy from businesses that look professional and trustworthy. Therefore, it is recommended to hire a designer or invest in design resources like templates to create better designs for your products if you are not able to do it yourself.
Hire a designer: You can collaborate with a designer you already know or find a freelancer through creative agencies. You can also give it to online job boards like Fiverr.
Another common mistake is being too generic when it comes to designing products. It's important to be creative and come up with designs that are unique and stand out from the crowd.
It's also important to think outside of the box when it comes to product design, as customers are usually looking for something new and different.
Not having a system to diagnose problems when it's not working
It's easy to get overwhelmed when things don't go as planned in a POD business. New entrepreneurs often make the mistake of not having a system in place to diagnose problems and quickly identify solutions when something is not working.
Having a systematic approach to problem solving helps you figure out what went wrong and how it can be fixed. It's also important to track your progress so you can see what is working and what is not.
One seller shared that it's important to have the understanding of the whole business so that you know what to focus on. Losing time on excessive design numbers/products leads to losing money and giving up.
Unrealistic expectations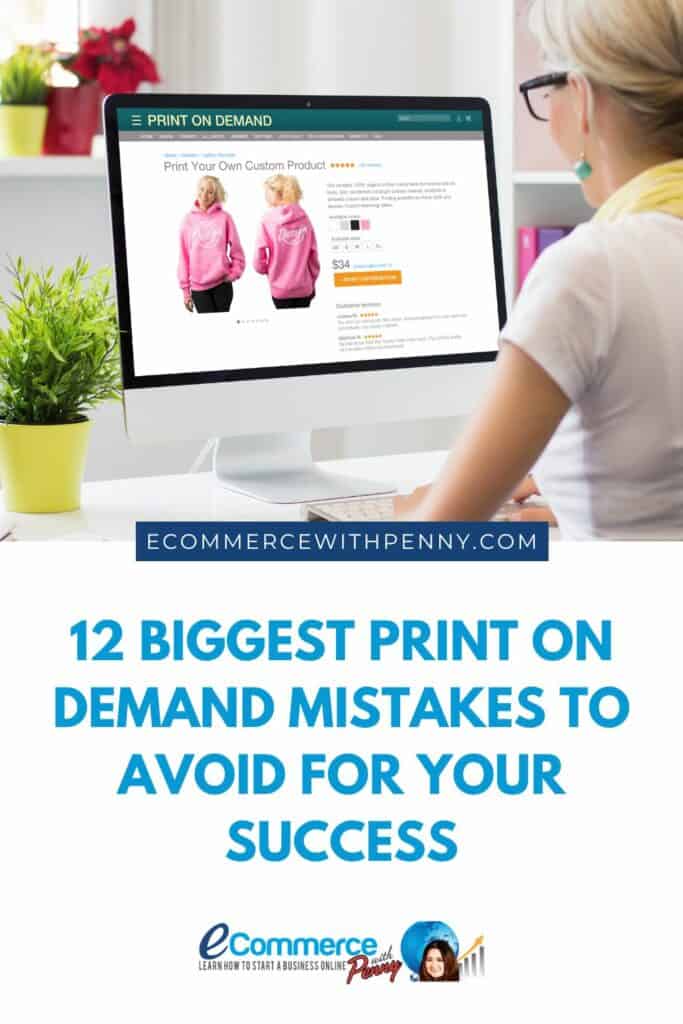 The last Print On Demand mistake is having unrealistic expectations when starting a POD business. New entrepreneurs often expect success overnight without putting in the necessary effort and time to build a successful business.
Success in any field requires hard work, dedication and patience, so it's important to have realistic expectations and understand that it will take some time before you see results. As one seller shared "This is a very long road, if you're not up for the journey then why did you start in the first place!?"
A more realistic expectation may be that you will need to spend time researching, designing and experimenting before seeing success. It's also important to set goals for yourself so that you can track your progress and stay motivated.
Conclusion on 12 Biggest Print On Demand Mistakes to Avoid
In conclusion, these are the twelve biggest mistakes that new entrepreneurs make when starting a POD business. By being aware of common pitfalls and having an effective plan in place, entrepreneurs can set themselves up for success. It's important to research thoroughly and plan accordingly, as well as to listen to customer feedback and enlist the help of experts when needed. Taking these 12 tips into consideration can help new POD owners increase their chances of success!