How To Set Up Freelance Business: 10 Steps to Launch a Profitable Side Hustle 
Freelance work is often considered one of the best ways to earn money online. It allows you to set your own hours and choose what projects you want to take on. Yet, there are many people out there who aren't sure where to start. 
Freelance work isn't just for people who are already established in their careers. In fact, it's possible to make money freelancing even if you don't have much experience.
If you want to start freelancing business, there are some things you need to know about how the process works. This guide will show you everything you need to know about how to set up freelance business.
DISCLOSURE: Some of the links that I share in this article ARE my affiliate links. This means I may earn a commission, at no extra cost to you. In fact, sometimes you'll get a discount or free credits just FOR using my link. 🙂
What is Freelancing?
Freelancing is a way to make money on your own terms and schedule by doing assignments for various organizations or companies. The work is done online and payment for this work is on a per hour basis.
Freelance work can be done from home, or anywhere else you have an internet connection. It's a way to make money on your own terms and schedule. You don't need to have any experience in the field to get started. 
The term "freelancer" refers to someone who works independently on assignments or clients. This type of work isn't limited to writing articles or creating graphics. It includes everything from programming to graphic design to editing videos. In fact, freelancers work in almost every industry imaginable.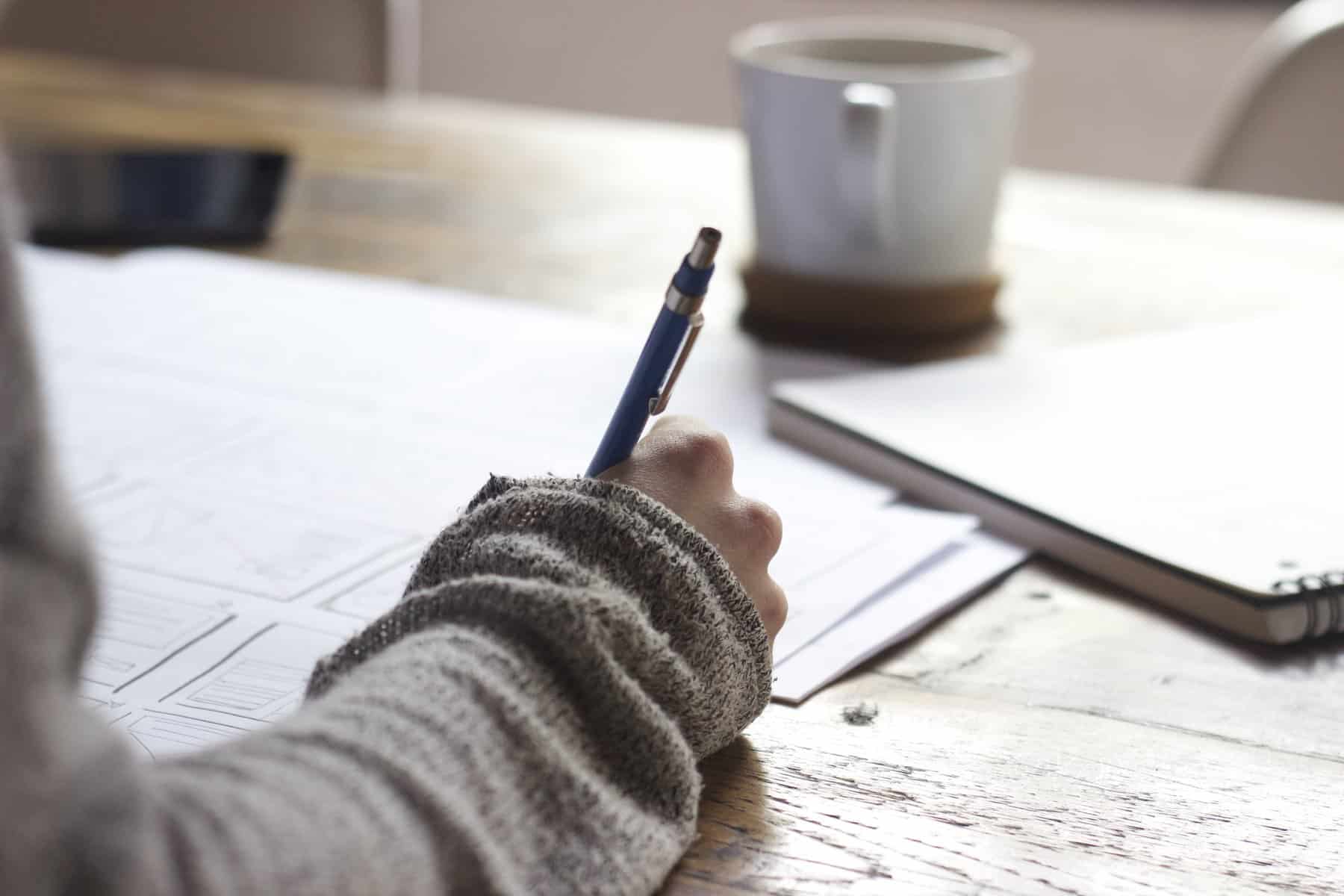 The job of a freelance is very flexible. You can work from any part of the world and can work at your convenient time. The most popular freelance job is writing. You can write reports, articles, blog posts, website content, etc.
Another popular freelance job is graphic designing. If you are a graphic designer, you need to have sound knowledge of designing software and platforms.
How Do I Get Started As A Freelancer?
There are several different options for getting into freelance work. You can either find a potential client directly via networking or posting on social media sites like LinkedIn, Facebook, Twitter, etc., or you can use platforms like Upwork and Fiverr to connect with potential clients. Once you've found a project, you'll need to submit bids based on how much you'd charge per hour or per project.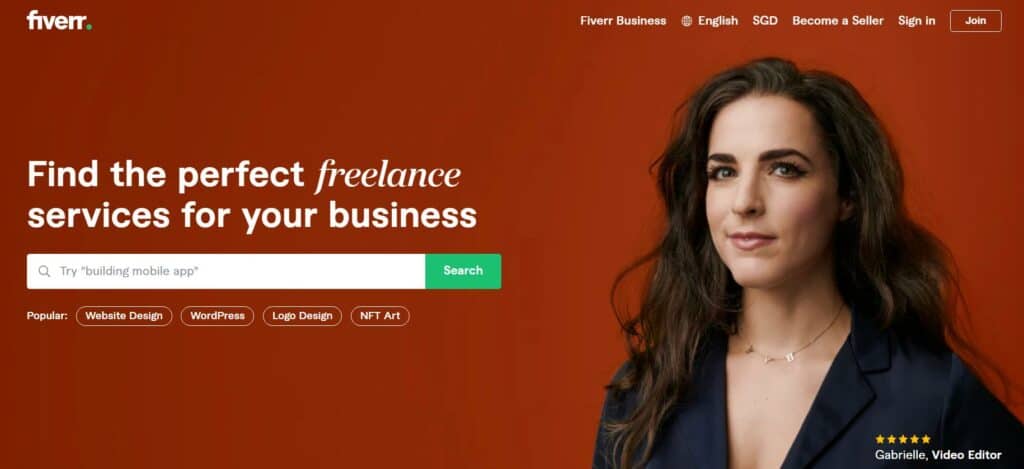 What Are The Pros And Cons Of Freelancing?
Freelancing is one of the most popular ways to make money online. It gives you control over how much you earn and the hours you put into your job. Yet, working as a freelancer doesn't come without challenges. Some of the pros and cons of freelancing business are as follow:
Pros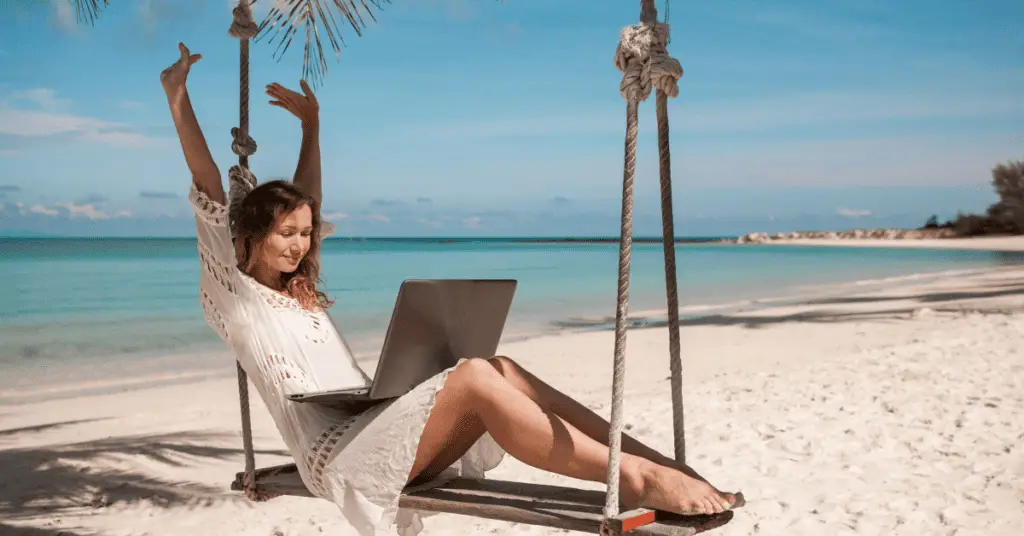 – You're in charge
– You're free to set your own hours.
– You can choose what projects you take on.
– You don't have to report to someone else.
– You can work from anywhere.
– You can control how much money you make.
Cons 
– You have no security.
– It's hard to find clients.
– You can't work when you want.
– You can't predict when you will get paid.
– You don't have health insurance.
– You may need to work longer hours than if you were working in an office.
Try Freelancing Part-Time
If you are still working in a day job, you may want to start trying out freelancing part-time. This allows you to build up your portfolio while earning some money to supplement your income. 
10 Steps On How To Set Up Freelance Business 
Step 1. Define Your Goals For Freelancing
When it comes to becoming a freelancer, there are many different paths to follow. But no matter what path you take, it is important to set some goals for yourself. This way, you know where you want to go and how far you want to go.
There are several reasons why setting goals is important. First, it helps you focus on one thing at a time. If you try to do too much at once, it becomes difficult to keep up with everything.
Second, having specific goals gives you something to measure against. You can see whether you are meeting your goals or falling short. Third, it allows you to track your progress. Finally, setting goals gives you a sense of accomplishment. Once you reach your goals, you feel good about yourself and that makes you want to continue working hard toward reaching bigger goals.
Understand what you want out of your business
Before you set your big freelance project in motion, you need to understand what you want out of it. What do you want to achieve? Do you want to make money? Are you looking for a side hustle? Or are you planning to work full time? If you don't know exactly what you want to accomplish, you'll never get there.
You need to know why you're doing it too. Is it because you want to be your boss? Because you want to set your hours? Because you want to pursue your passion? All those things? And how much time will you invest? Will you dedicate yourself to it? Or just dabble around?
And finally, you need to know the answers to all those questions before you really commit into starting your freelance career.
Set measurable goals.
Setting goals isn't always easy. In fact, there are many reasons why people struggle to come up with good ones. Here are four common mistakes people make when setting goals.
1. They don't define the problem clearly.
If you want to solve a customer pain point, you'll need to figure out exactly what that pain point is. You might think that "people love our product!" solves everything, but customers aren't interested in your product – they're interested in solving a specific problem. If you don't understand the problem well enough, you won't be able to design a solution that addresses it.
2. They focus too much on the outcome rather than the process.
You can use goals to help you plan how to reach your desired outcomes, but you shouldn't let them dictate the way you do things. Goals are about planning, not forcing. When you set a goal like "increase sales," you're focusing on the end result. But you could just as easily set a goal like "create a better experience for my customers." This focuses on the process you need to follow to get there.
3. They try to hit every target at once.
When you have multiple goals, it's tempting to try to meet them all at once. That's great if you're trying to win the lottery, but it doesn't work very well for most businesses. Instead, pick one goal and focus on that until it's complete. Then move onto another goal.
4. They don't write down their goals.
Writing down your goals is an essential part of getting started. It helps you stay focused and ensures that you don't forget any important steps along the way. Plus, writing down your goals also makes them more tangible. When you see something written down, you're more likely to take action.
So start by listing your goals. Write them down. Make sure they're SMART (Specific, Measurable, Achievable, Relevant, Timely).  
How to Set Up Freelance Business Step 2. Identify Your Skillset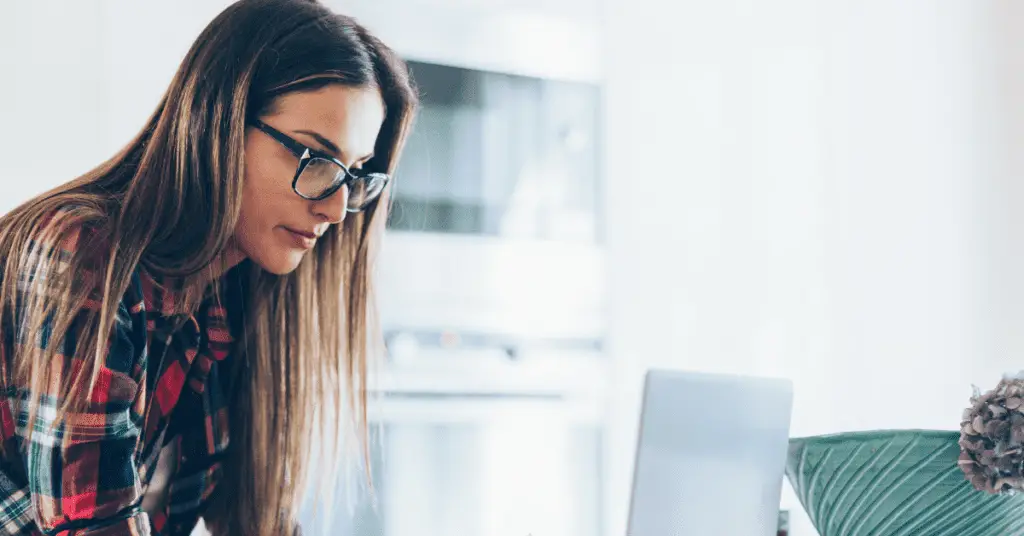 The most common mistake freelancers make is focusing solely on what they don't know or hold on to self-limiting beliefs. They think that because they lack certain skills, there's no way they could ever learn those skills.
But it doesn't matter how many times you hear "you're too old," "it's not your field," or "you just aren't good enough." If you want to succeed, you must identify your skillset. You have to figure out what you do well and focus on improving that area.
In my case, I am effectively bilingual in English and Chinese language and have a professional training for English and Chinese language translation and interpretation. So I started freelancing by leveraging on my skills and offered the translation as a service. Over time, I got more assignments when I built up my service review ratings.
You might not be able to change everything about yourself overnight. But over time, you will become more confident and skilled in your chosen profession. And once you start seeing success, you'll feel motivated to continue growing.
Step 3. Find a Profitable Niche
This step is important because it helps you focus your efforts on one area of expertise. You don't want to try to become an expert in too many areas. If you do, you risk spreading yourself thin and losing focus. Instead, find a profitable niche where you can shine. You can read more from the following post: Find The Most Profitable Niche Markets To Build Your Online Business
Don't race to the bottom with price. Many people start out by trying to compete on price alone. This usually leads to low quality work and unhappy customers. Focus instead on providing high value services.
I've found that when I provide high quality service at a reasonable cost, I get repeat business from happy customers.
Focus on quality rather than quantity. There's no such thing as a free lunch. Quality products and services take time and effort to produce. So unless you're producing something like a book or a movie, you'll probably have to spend some money to build up customer loyalty. In fact, most businesses spend 20% to 50% of their marketing budget on advertising.
Find a profitable niche where you're already popular. For example, if you sell clothes online, you could focus on selling clothing for men. Or, if you run a bed and breakfast inn, you could focus on serving healthy food. Whatever it is that you do, you can use your existing popularity to help you grow your business.
Step 4. Get the Right Equipment
Before starting your freelance career, there are some things you'll need to make sure you have. First off, you'll need a laptop, tablet, smartphone, printer, scanner, and camera. You'll also need a good desk lamp, chair, and mouse pad.
And don't forget about your stationary; you'll need pencils, pens, markers, scissors, glue sticks, tape, staplers, rulers, erasers, etc.
But wait, there's more…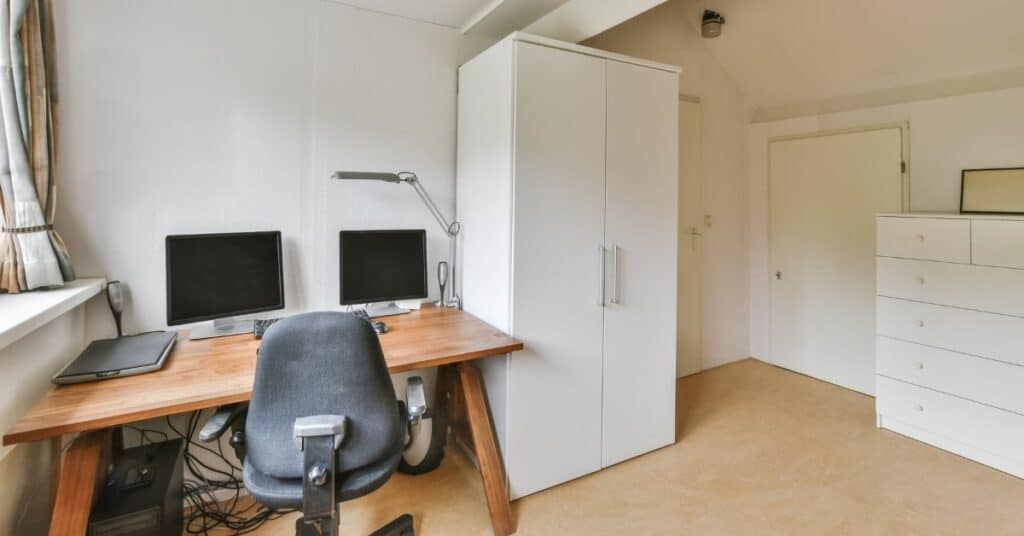 You'll also need a comfortable office space. If you're working from home, you might consider setting up shop in a spare bedroom or even a corner of the living room.
But if you plan on doing most of your work outside, you'll need to find somewhere large enough to accommodate your workspace. This could mean finding a spot outdoors or renting a commercial office space. Either way, you'll probably need to set aside some cash for rent.
Step 5. Create A Portfolio
Your portfolio is one of the most important tools in your freelance toolkit. If you don't have one, you're missing out on opportunities to build relationships with potential clients, secure repeat jobs, and grow your client base.
Make a great portfolio that showcases your skills, experience, and professionalism. We'll walk you through five steps to creating a professional portfolio that makes you look like a rock star.
1 – Know What to Include In Your Portfolio
You've got a lot of options when it comes to what goes into your portfolio. There are many different ways to organize your work, including chronological, project based, and category based. Whatever format works for you, just remember to include:
Examples of your best work
Links to your social media profiles
Contact information
References & testimonials
2 – Get Professional Photos Professional photos can make or break an online portfolio. It's not enough to simply take a few snapshots of yourself at home. You need to get some high quality images taken by someone who knows how to capture your personality and style.
3 – Choose The Right Format For your portfolio to be successful, it needs to be easy to navigate and understand. This means choosing the right file type. For example, if you want to showcase your design skills, then you should use .psd files. If you want to show off your photography skills, then go with .jpgs.
4 – Add Some Extras To really stand out from the crowd, add some extras to your portfolio. These could include links to your blog, website, or other social media pages. Make sure these items are relevant to your portfolio though. Don't add things that aren't related to your field. For example, if your portfolio includes graphic design, then adding a link to your personal Facebook page isn't going to help anyone.
5 – Customize Your Portfolio Once you have all your content ready, it's time to customize your portfolio. This will give visitors a better idea of who you are and what you're capable of doing. 
Step 6. Build Your Reputation
So now it's time to start building your reputation. You might think you already do this, but I bet you don't know how much work goes into building a good reputation.
If you want to build a strong reputation and online presence, you must take some steps. Here are five things you can do today to help build your reputation.
Be active on social media. Social media is where people go to find out about others. If you aren't active on social media channels, you aren't being seen. People will see what you post and decide whether to follow you based on what they read there. So make sure you post regularly.
Give feedback. When someone asks you for advice, give it. This helps them improve themselves and gives you something to talk about. Plus, it builds trust with your followers.
Answer questions. If someone asks you a question, answer it. They could use your expertise and you could gain some credibility. Besides, answering questions creates a positive experience for everyone involved.
Respond to comments. Comments are a great way to connect with your audience. But if you ignore them, they won't come back. And if they don't come back, no one else will either. So respond to every comment.
Follow influencers. Influencers are people who have large audiences. These people can influence your target market. By following them, you become part of their network. Then, when they mention you, it spreads like wildfire.
Step 7. Set Your Rates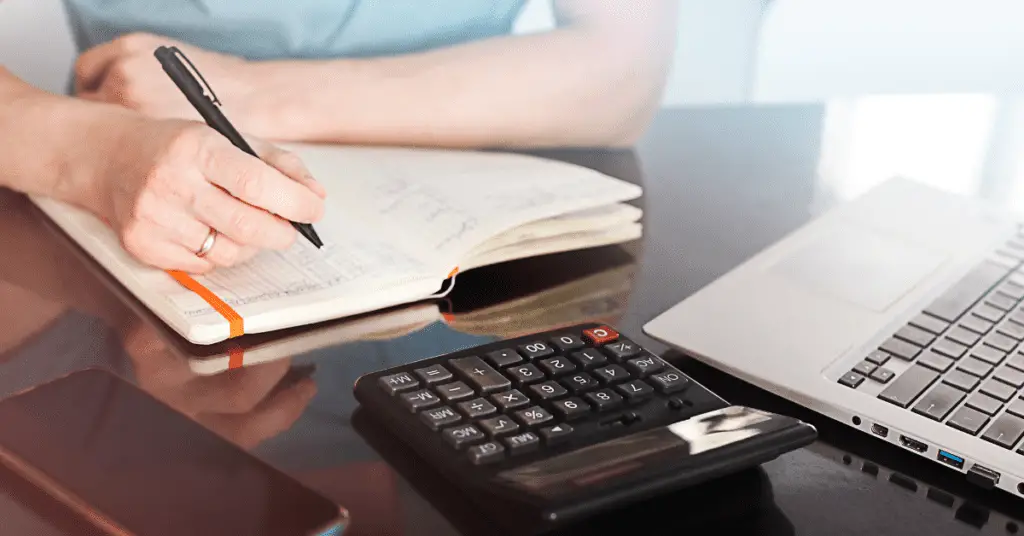 The final step in pricing your product or service is setting your rates. This is where you set the price per unit, hourly rate, or per project. Pricing is one of those things that people tend to overthink. If you do too much thinking about it, you won't end up doing anything.
So let's look at how you can set your prices without spending hours trying to figure out exactly how much each thing costs.
First, consider what you're selling. Decide whether you want to charge per project, per hour, or some combination thereof. Finally, determine the value of each extra service you plan to provide. 
Next, take into account your competitors' prices. How much do they charge? Is there room for negotiation? Can you negotiate lower fees? What does your competitor's pricing strategy say about their business model?
And finally, ask yourself what you'd pay someone else for the same service. Would you hire a freelancer to complete the task? How much would you pay a consultant? A lawyer? An accountant?
Once you've determined your pricing structure, you'll want to make sure you're competitive. To do that, try asking around for advice. Ask friends and family members what they think you should charge.
Look at what similar businesses charge. Check out your competition's prices online. Use tools like Google Trends to see how often searches for your type of service occur.
Finally, don't forget to factor in opportunity cost. Opportunity cost refers to the lost profits due to the fact that you aren't working now.
When you're deciding how much to charge, you should also consider how much money you could earn by taking on another client.
Should I Charge More Or Less Than My Peers?
You might think that charging less than others makes sense since you won't be competing against anyone else, but you do need to consider the competition.
If you're just starting out, you probably shouldn't go too low. Instead, try setting your rates somewhere around the middle of the range. You can always raise your prices over time.
Step 8. Market Yourself Effectively
If you're trying to reach out to potential clients, you'll need to make sure that your brand is visible to those people. Here are some tips for getting your name out there.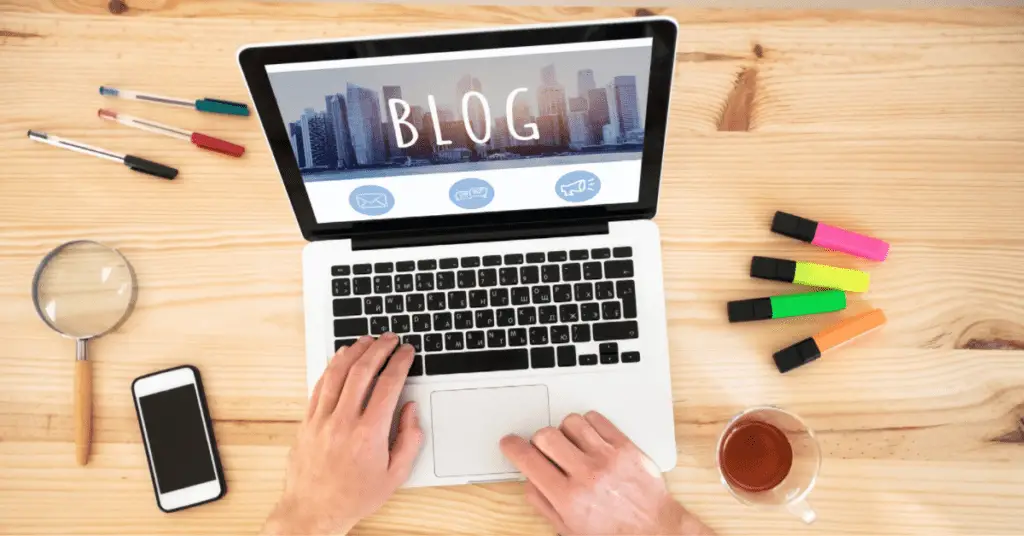 Start blogging. Blogging is one of the most effective forms of content marketing because it allows you to publish high quality articles regularly. This makes it easy for readers to find your site and keep coming back for more.
Create social media profiles and social media posts. Having a presence on Facebook, Twitter, LinkedIn, Instagram and Pinterest is important for establishing authority and building relationships with current and prospective clients.
Make videos. Videos allow you to tell stories and provide useful information to visitors. They're also a good way to promote your products and services.
Use video ads. Video ads are a great way to target specific audiences on YouTube, Vimeo and other platforms.
Promote your email newsletter. Email newsletters are another great way to communicate frequently with your audience. Not only do they help you stay in touch, but they're also a great tool for keeping your audience up to date on what's happening at your company.
Share your expertise. There are plenty of ways to share your knowledge and experience. For example, you could write a guest post for someone else's blog, answer questions on Quora, contribute to Wikipedia, offer a podcast interview, or record a webinar.
Learn How to Pitch
Your elevator pitch is the one thing that separates you from everyone else. If you want to succeed as a freelancer, it's essential that you learn how to craft a good pitch. 
A pitch is essentially a short sales letter for potential employers. In fact, it's a lot easier to write a pitch than it is to write a full-length sales letter. You don't have to worry about grammar, spelling, or sentence structure. All you have to do is make sure that what you say makes sense. And that's where the real challenge lies.
The best way to prepare for a pitch is to practice writing pitches. Write out several different pitches and see which ones are effective and which ones aren't. Then use those ideas to construct your own pitches. Once you understand how to write a pitch, you'll be able to take advantage of every opportunity that presents itself.
There are three basic parts to every pitch. First, there's the introduction. Second, there's an explanation of why you're qualified for the job. Finally, there's a summary of your qualifications. Let's look at each part in turn.
Introduction
This is the most important part of the pitch. When someone reads your pitch, he or she wants to know whether you're worth working with. So you need to tell him or her exactly why you're the perfect person for the job. Give examples of previous projects that you worked on. Explain how you did things differently this time around. Tell the reader exactly what you're offering.
Explanation of Qualifications 
Once you've told the reader why you're right for the job, you need to explain why you're so qualified. What skills can you bring to the table? Why will you be successful? Be honest here. Don't try to hide anything. The worst thing you can do is pretend that you're better than you really are. Instead, be upfront about everything.
Summary of Qualifications 
Finally, you should sum up all your qualifications. This is the last chance you get to convince the reader that you're the right choice. If you haven't convinced them by now, then you probably won't be convincing them when you finish your pitch.
If you're pitching yourself, make sure that you include a cover letter. A cover letter is basically a mini-pitch. It tells the reader who you are and why you're interested in the position.
If you're pitching a prospective client, make sure that you provide references. References are very important because they show that you're trustworthy. They also help to show that you're able to do the job.
Optimise Your Social Media Platforms
Social media channels are a great way to connect with customers and grow your audience. But it's important to remember that there are different types of audiences on each platform. You must understand how to target each one. Social media management tool such as SocialBee will be very useful to help you with this. You can read out more about it here: SocialBee Review: Is It The Best Social Media Manager Software?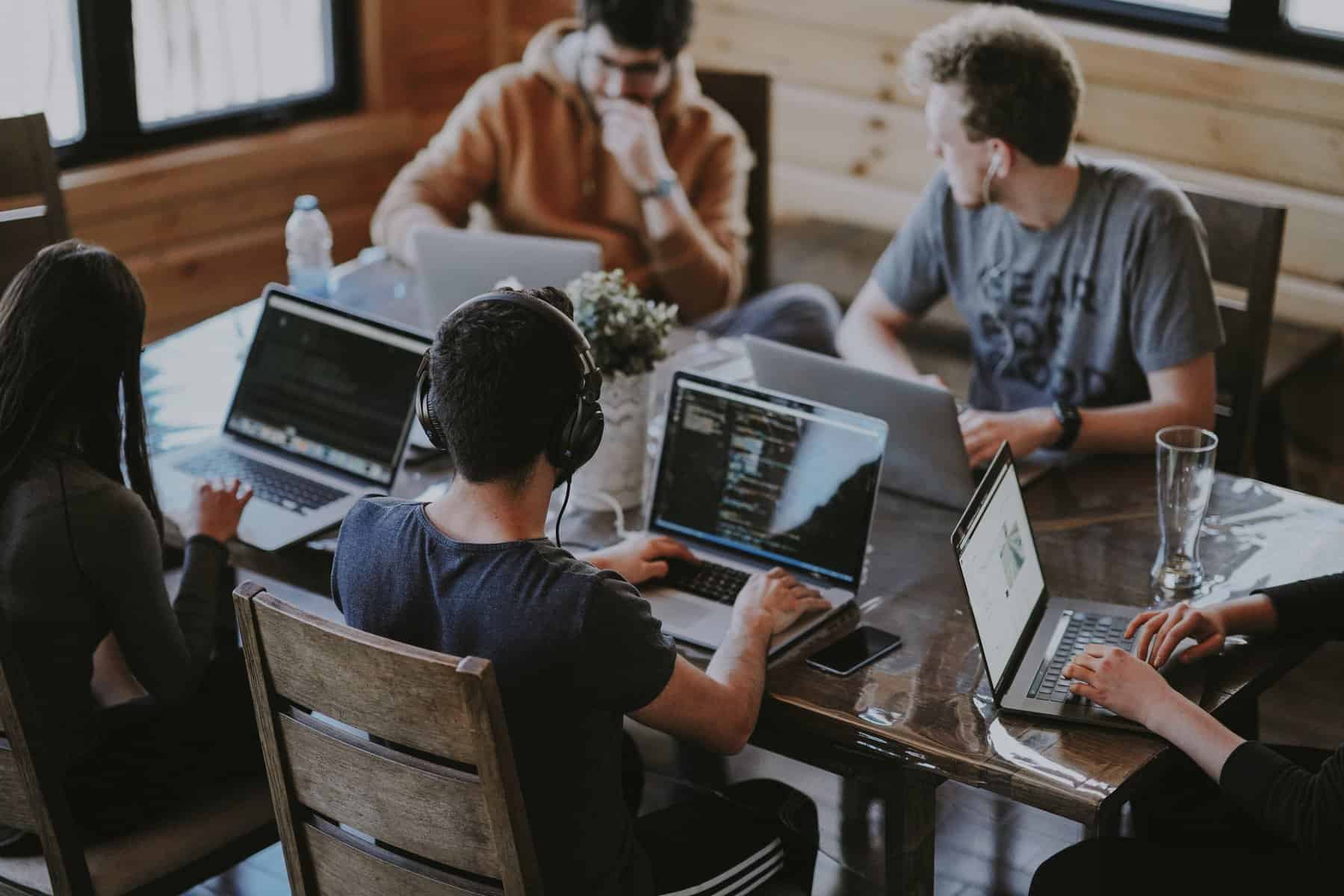 Network, network, network.
When looking for freelance jobs, network with others who might be able to refer you to clients. This way, you'll find out about new opportunities and also learn from the experiences of those who've been successful at finding work.
Step 9. Deliver Beyond Expectations
After landing a job, the next thing you need to do is to make sure that the project you're working on matches or even exceeds the client's expectations.
You should always strive to do more than expected. You should also strive to stand out from the rest. That's the only thing you can do to build a long-lasting freelance career.
Step 10. When Things Don't Go As Planned, Keep Going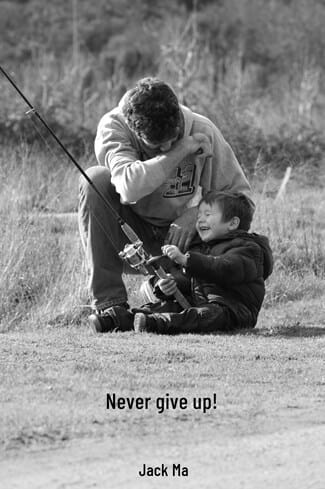 There are no guarantees in life. If you want something badly enough, there's a good chance you'll eventually get what you want. But odds are you won't see stellar results right away and it will probably take some time and effort before you start seeing progress.
You have to set yourself up to succeed and do everything you can to deliver on the goals you've set for yourself. You're bound to hit snags along the way. Some things won't go according to plan. And you're likely to encounter at least a couple of hard times.
But you don't give up. You keep pushing forward. You persevere. That's how you build momentum and achieve long-term success.
Conclusion
I hope this guide helped you learn more about freelancing and how to set up freelance business. Remember, once you get started, it's not easy to quit. Freelance work can be addicting. If you would like to earn more, all you have to do is write more articles and submit more proposals.
FAQ
Q: How To Start Freelancing With No Experience?
There is a famous Chinese saying that "A journey of a thousand miles start with a single step". Thus, you can certainly start accumulating experience bit by bit and learn along the way.  
If you want to start freelancing, then you need to be aware of what skills you have and how much money you can earn per hour. The first step would be to find out whether you have any experience in the field you wish to freelance in. This way, you know exactly what kind of work you should do.
Next, you must determine how much money you can charge for each task. Once you have determined these two things, you can begin looking for clients who need your particular skill set.
Q: Which Skills Are In Demand For Freelancing?
The skills that are in demand for freelancers include graphic design, web development, writing, copywriting, SEO, and video production. But this can vary depending on the specific industry and the current needs of businesses and business owners.
For example, if you want to become a successful freelance writer, then you need to be able to write well, and also know how to market yourself effectively. 
Q: How Do Freelancers Find Work?
Freelancers can find work in a variety of ways, depending on their skillset, industry, and location. Some freelancers find work through online job boards or marketplaces, while others build their business by networking with clients and customers. Some freelancers also work with staffing agencies or freelance placement firms that help connect them with clients in need of their services.
Most freelancers find work through online platforms that connect them with clients who need their services. These platforms usually allow freelancers to create profiles that showcase their skills and experience, and then clients can browse through these profiles to find someone who is a good fit for their needs. Once a prospective client has found a freelancer they want to work with, they can send them a message or request a quote, and then the two parties can work out the details of the project.
The best way for freelancers to find work is through networking. Networking is one of the most effective ways to meet new contacts, build relationships, and gain referrals. If you want to network effectively, join groups related to your industry, attend events, and take part in activities where other professionals gather.
Q: What Is Local Freelancing?
Local freelancing is a form of freelance work where you offer your skills locally instead of globally. This means that you only need to find clients who live nearby. The advantage of local freelancing is that you don't need to worry about finding new clients all around the world. But it also has some disadvantages such as having less flexibility and lower rates than global freelancers.
Q: What Are Easy Freelance Jobs?
There are many easy freelance jobs out there for anyone who wants to earn money from home. Some of these include writing, proofreading, editing, graphic design, data entry, customer service, virtual assistant, transcription, website development, and much more.
The best part about freelancing is that you set your own hours and work at your own pace. All you need is a computer and internet connection.
There are thousands of easy freelance jobs available for freelancers. The best way to find them is to search through sites like Upwork or Fiverr, where you can post your skills and bid on projects. 
Q: How Much Money Can I Make As A Freelancer?
It all depends on how many hours you put into your work and also the type of work you do. There's no fixed salary for freelancing. Instead, you get paid per hour worked. So, the more hours you put in, the more money you make.
In general, you should expect to make between $20-$100 for hourly rate. But there are some factors that can affect your earnings. For example, you might not get paid if you complete the assignment late or if you don't meet the client's expectations. Also, you might only get paid after you deliver the final product.