10 Essential Tips to Start New Business Online Successfully
Eight years ago, I started setting up my online business without knowing anything about it. I spent about eight months trying to learn and find out more information before finally setting up my first successful business.
I've been through the process of starting an online business before, and I've learned a few things along the way. I would like to share with you my ten essential tips to start new business online. These are tips I wish I had had when I was starting but didn't.
I hope that these tips will help cut short your learning curve. Take some time to review each tip before getting started so that you can start on the right track!
Understanding the Basics to Start New Business Online: What to Prepare and Research
The key to a successful online business is understanding the basics. Before you dive in, the first step is to research and prepare for the process. You need to make sure you have a good understanding of what is needed and the resources available.
Back then, I started by familiarizing myself with shopping online on a local ecommerce marketplace called Qoo10 to understand the whole process from ordering to receipt.
Decide what type of business to start
You need to first decide what type of online business you want to start before you start new business online. I had wanted to sell physical products right from the start, as that is what I was familiar with from shopping online.
You have to consider the type of goods or services you want to offer and how you could best market them. After that, you need to make sure you have the necessary tools and resources to get started. This included a website, hosting, payment processing, and more.
If you are not sure what type of online business to start, you can take the Which Online Business Should You Start quiz.
Research Your Target Market and Competition
Once you decide what type of business to start, you'll need to find a niche and determine how you can differentiate yourself from the competition. This can be done by researching other online businesses and identifying what sets them apart from one another.
Knowing who your competitors were and what they were offering was essential. You need to make sure your business had the edge pricing, quality, or customer service.
Related article
You'll also want to figure out what your unique selling proposition (USP) is, as this will inform how you market your business. Once you have these elements in place, you'll be ready to start building your website and crafting your brand.
Developing a Business Plan – Outline your goals, strategies, and projected costs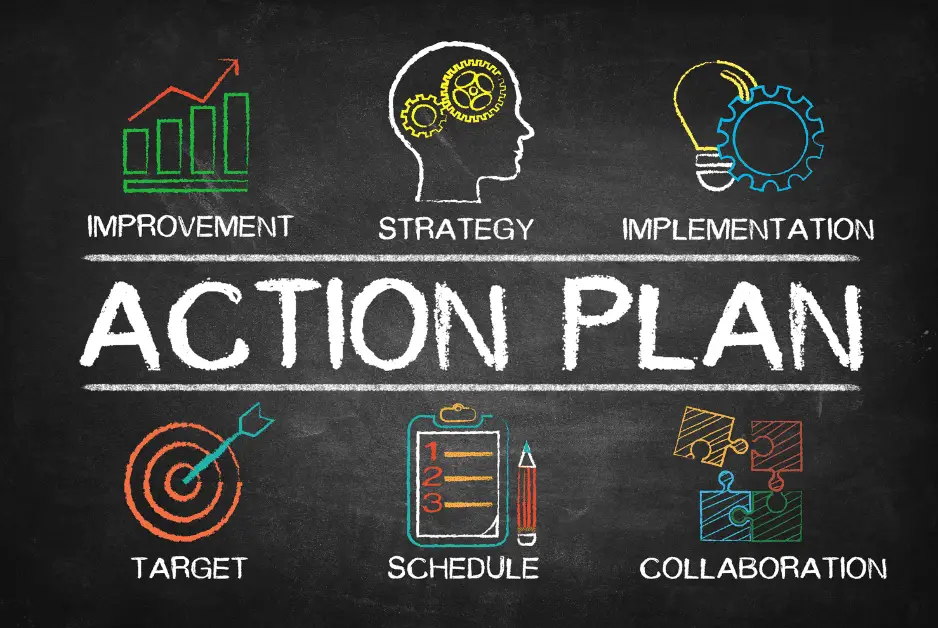 When I decided to start a new business online, I knew developing a business plan and establishing goals were essential to its success. As an entrepreneur, I needed to create a clear and actionable plan to guide me through the process.
So I started by writing down the information I knew in a Word document, including what resources I had, what I wanted to do, and what needed to be done. I then wrote a detailed overview of the business. This included the goals, mission, and values of the business.
I then moved on to strategizing and creating a timeline for the business. I identified the tasks to complete and the timeline I wanted to follow. This allowed me to create a plan of action and focus on the tasks that needed to be done to launch the business.
I also created an outline of financial goals, such as income and expenses, as well as a budget. This was critical in helping me understand the financial needs of the business, such as capital and potential revenue streams.
Next, I identified the target market for the business and the strategies I could use to reach them. This included researching the competition and identifying potential marketing strategies.
I also developed a marketing plan. Creating the plan helped me understand the needs of my market and how I could best reach them.
Lastly, I focused on creating a plan for the business's growth. I also identified the resources I needed to maintain and grow the business, such as funding, personnel, and technology. This helped me understand the resources I needed to scale the business.
Developing a business plan and setting goals was a critical step in launching my successful online business. Through the process, I was able to create an actionable plan to guide me through the process and understand the needs of my business. By doing this, I was able to launch a successful online business and achieve my goals.
Setting Up Your Business' Legal Structure
When I decided to start my own online business, I quickly realized that I needed to consider its legal structure as it's one of the first decisions you need to make when you register your business.
I had heard that establishing the right structure was important if I hoped to be successful, but I was overwhelmed by the different options and unsure of which one was right for me. So I went with the easiest option, which was a sole proprietorship.
It was only after my Amazon business started to take off that I realized that sole proprietorship may not be suitable after all since it doesn't protect me from the liabilities of the business. After doing some research, I realized the importance of understanding the different options and ensuring that I made the best decision for my particular business.
When considering the legal structure of your business, it's important to consider how your business will be taxed, the legal liability of the owners, and the bureaucratic requirements for forming a company.
Each of the different legal structures for an online business has its advantages and disadvantages, and it's important to evaluate each option carefully.
One option is to form a corporation. Corporations generally provide the best liability protection of the different legal structures and are often the most suitable choice for larger online businesses. Corporations must create bylaws and issue shares, and they are subject to increased administrative and tax requirements.
Another option is to form a limited liability company (LLC). LLCs combine the pass-through taxation of a sole proprietorship or partnership with the liability protection of a corporation, making them an attractive option for online businesses.
LLCs are relatively simple to set up and maintain, but they do need filing fees and the drafting of an operating agreement.
Related article
Finally, you can form a sole proprietorship or partnership. These are the simplest and least expensive structures to form and maintain and are generally suitable for smaller online businesses.
But, as I realized after about a year into my business, these structures provide no personal liability protection for the owners, which makes them a riskier choice for businesses with potential liability issues. So eventually I set up a private limited company in Singapore, which is similar to an LLC in the USA.
Form of Business
Advantages
Disadvantages
Corporation
– Limited liability for owners
– Ability to raise capital through stock offerings
– Separation of personal and business assets
– Complexity and cost of formation and ongoing compliance
– Strict regulations and reporting requirements
– Double taxation of profits
LLC
– Pass-through taxation
– Flexibility in management structure
– Protection from personal liability for business debts
– costs more to form and maintain than a sole proprietorship or general partnership
– Limited life span
– Profits subject to social security and medicare taxes. In some cases, owners of an LLC may end up paying more taxes than owners of a corporation.
Sole Proprietorship
– Easy to set up and operate
– Complete control for owner
– Low start-up and operating costs
– Unlimited personal liability
– Difficult to raise capital
Partnership
– Shared management and decision-making
– Shared profits and losses
– Ability to pool resources and expertise
– Difficulty in managing disagreements and disputes
– Shared liability for business debts
Comparison of different business legal structures
(Disclaimer: The information shared here are general informational purposes and are not intended or constitute legal or any form of advice. Readers are encouraged to do further research or consult the professionals on the best form of legal structure for themselves.)
No matter the structure you choose for your business, it's important to ensure you are properly protected in the event of a lawsuit or other liability issues. Doing the research and making the right choice for your business's legal structure is essential to starting a successful and profitable online business.
Choosing the Right Platform and Tools to Build Your Website – Decide which platforms you want to use for selling products or services
Building a successful online business starts with having an effective website. Having a website is essential for any business, but even more so when you're starting one online.
When I first decided to start my online business, I didn't know where to start. Since I was very budget conscious, I went along with WordPress.
Once I chose a platform, I had to decide which tools I needed to build my website. I knew that I would need a hosting service, a domain name, and a theme. After researching the different options available, I chose a hosting service that offered reliable and secure performance, a domain name that was easy to remember, and a theme.
I also knew that I wanted to include certain features on my website, such as a shopping cart, contact form, and blog. To do this, I installed a Paypal button on my site and a plugin for the contact form.
As WordPress was new to me then, I spent quite some time getting it set up and having a working site, but I did sometimes run into problems that I could not resolve because of some technical issues. For example, I just could not get the dynamic home page to work, so in the end I had to make do with a static one.
Things like that irked me, but that was the price I had to pay with bootstrapping. About a year after my WordPress site was set up and I had a bit more resources, I came across Shopify and the many benefits it has. I migrated my ecommerce store to Shopify, and there was no turning back.
I love Shopify for its ease of setting up (so I could focus on the marketing aspect of the business rather than get lost in the technical details), many integrations (hence extended capabilities), and also security, which is crucial for an online business. You can read more about Shopify in the following article.
Related articles
The process of choosing the right platform and tools to build my website was an important one, and I'm glad that I changed to Shopify for my ecommerce store soon enough.
P.S. If you are like me trying to save a bit of money and go by the WordPress route, you need to decide on the hosting provider. This is where your website will be located, and it's important to choose a provider that is reliable, secure, and offers the features you need.
You can use a shared hosting plan if you're just starting, but if your website will be receiving a lot of traffic, you should consider a VPS or dedicated server.
I would recommend SiteGround for hosting and Namecheap for getting your domain names. SiteGround offers excellent customer service and is just a chat away, while Namecheap always has great deals on domain names.
Building Your Website
The next thing is the design and layout of your website. You want the design to be user-friendly, easy to navigate, and attractive. It should also be optimized for search engine optimization (SEO) so your website can be easily found by potential customers and mobile responsive since most people access websites through their mobiles nowadays.
Finally, you should think about the content of your website. The content should be relevant to your business and provide useful information to your customers. It should also be informative and engaging so that it keeps visitors interested and coming back for more.
Building a successful website takes time and effort, so make sure you take the time to plan and consider all the above factors before launching your website. With some research and the right tools, you can create a powerful website that will help you succeed in your online business.
Having a Secure Payment System
If you want to start a new business online, you must have a secure payment system in place. Having a secure payment system is one of the most important components of any successful online business. Security is key to ensuring customers have a positive experience and are more likely to buy from you in the future.
Having a secure payment system is also critical for protecting customer data, including credit card and other payment information. Without the proper security measures in place, your customers' data could be at risk of being stolen or misused. This could cause significant damage to your business and its reputation.
When it comes to selecting a payment system for your online business, there are a variety of options available. From online services such as PayPal and Stripe, to more traditional credit and debit card processing solutions, it's important to do your research and find the payment system that best meets the needs of your business.
When evaluating payment systems, it's important to look at the security features they offer. Look for systems that offer fraud prevention measures, such as Verified by Visa, MasterCard SecureCode, and 3D Secure. These measures will help protect customer data and reduce the risk of fraudulent activity.
In addition to security features, you'll also want to look for systems that offer flexibility, compatibility, and ease of use. Make sure the system you select is compatible with the platforms and payment methods you plan to use. You'll also want to look for systems that are easy to use and integrate with your existing shopping cart and checkout processes.
If you use a good ecommerce platform such as Shopify, this would have been taken care of, as they have many payment gateways and merchant accounts integrated into the platform. You can click the image below to check out Shopify:

With the right payment system in place, you can start accepting payments for your products or services with confidence. This will give your customers peace of mind knowing that their data is secure, and their payments are being processed securely.
Generating Traffic and Doing Effective Marketing
As a business owner starting a new business online, having an effective marketing strategy is essential to the success of your venture. Generating traffic to your website is one of the most important aspects of effective marketing, and there are several ways to do so.
First, learn about SEO (Search Engine Optimization) and use it to your advantage. This involves writing helpful content that is optimized for search engine rankings to increase visibility and bring organic traffic to your website.
You can also use social media to reach out to potential customers, as well as to engage with existing customers. Creating an effective social media presence is also important for increasing website traffic.
Another effective way of generating traffic is by using paid advertising. You can run pay-per-click campaigns on popular search engines such as Google and social media platforms such as Facebook or Instagram, as well as display ads on different websites to reach a wider audience. You can also use email marketing to reach out to people who may be interested in your business.
Finally, remember to track your progress and analyze the results of your campaigns. Tracking your progress will help you determine which strategies are working and which ones need improvement. This will also help you refine your marketing strategy to make sure you are getting the most out of it.
By understanding the importance of generating traffic and doing effective marketing, you can ensure that your online business is successful. Keep in mind that it is a continuous process and requires regular attention to reach your desired goals. Don't be afraid to experiment and use different techniques to see what works best for your business.
Network with Other Entrepreneurs and Invest in Professional Development
Connecting with other entrepreneurs can be a great way to stay motivated, inspired, and learn from their experiences. There are many ways to start networking with fellow entrepreneurs, including attending business events or conferences and joining industry groups or associations.
And you can even be leveraging social media platforms such as Facebook Groups. For example, you can join my Facebook where I share useful resources and advice for start-up entrepreneurs. Just click the image below and you will be able to join my group.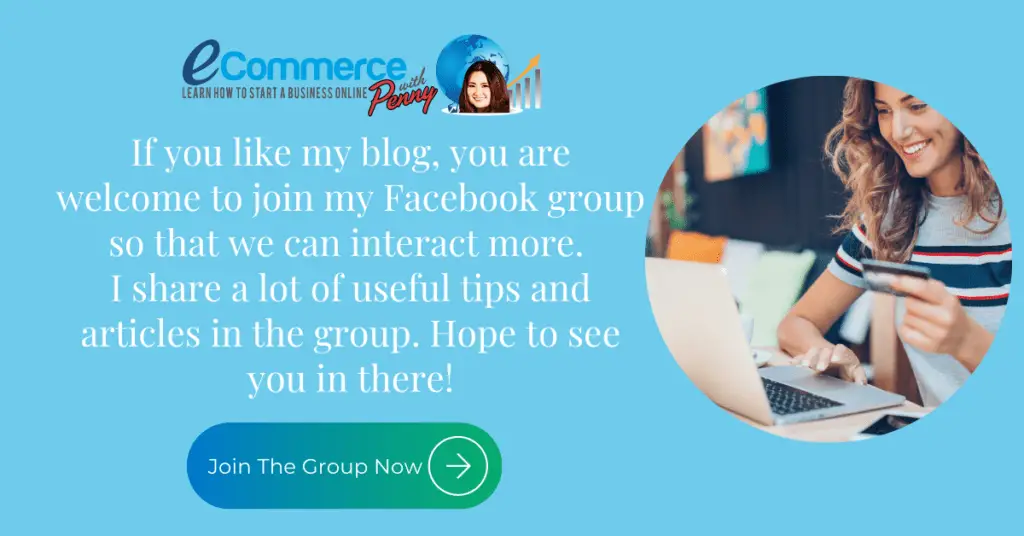 Finally, investing in professional development is also important when starting a new business online. Investing in yourself by taking relevant courses or attending workshops can help you stay ahead of the curve and become an even better business owner.
It can be helpful to find mentors or coaches who can provide guidance and support, so you can start your business on the right foot. By joining a network of other entrepreneurs and investing in yourself, you will be well-equipped to launch your start-up and start achieving the success that you desire.
Conclusion for 10 Essential Tips to Start New Business Online Successfully
Starting a new business online can be daunting, but with the right strategies and mindset, you can start your venture successfully. A great start-up should have a solid plan in place, an effective marketing strategy, and a secure payment system. On top of that, networking with other entrepreneurs and investing in professional development will help ensure that your start-up has the best chance of success.