Why Mindset and Commitment Are Your Keys to Online Business Success
Starting a business, whether online or not, is an exciting journey filled with uncertainties. You may have a brilliant idea, a solid plan, and a strong desire to succeed, but success doesn't come overnight.
As humans, we have this natural tendency to expect things to happen immediately or receive instant gratification. Unfortunately, such expectations do not apply to business ventures, especially online ones. Building a successful business takes time, effort, and a strong commitment.
Recently, a friend who wanted to start an online business asked me, "How long will it take for the business to succeed?". It got me thinking about how I approached my own online business ventures when I started.
In this article, I will be sharing with you my own experience, and we'll discuss why having the right mindset and commitment to your business are your keys to online business success.
DISCLOSURE: Some of the links that I share in this article ARE my affiliate links. This means I may earn a commission, at no extra cost to you. In fact, sometimes you'll get a discount or free credits just FOR using my link. 🙂
A School Project or A Business Venture?
When I started my online business, I approached it like a school project – focused on learning and doing the tasks without being attached to the outcome. As it was my first time dipping my toe into the business world and setting up a business online, I didn't know what to expect.
Back then, I just used my spare time to learn and implement what I learned while I was working in a day job. I was "lucky" to have experienced some level of success early on after putting in all the effort. But to be frank, I also have my fair share of failures along the way.
When I reflected on why I was able to get an initial success when starting out, I felt that it could be due to the fact that I was not too attached to the result. I was simply focused on enjoying the ride and learning as much as possible.
The Importance of Taking Your Business Seriously
A lot of people enter into online businesses with high hopes and dreams of financial freedom, flexible hours, and being their own boss. They have unrealistic expectations and are often surprised by the challenges that come with it.
Often, these expectations are shaped by the way online businesses are advertised on social media or online courses. Ads for online businesses are often glamorized, with people portraying online businesses as a fast-track means to financial success.
While some people might achieve success quickly, such cases are rare. Success takes time and effort. People paraded as "poster boys and girls" in these ads or Facebook groups are often one in a million.
They are often outliers, and their success took a lot of hard work, dedication, and time, but the hard work part of their journey is usually downplayed.
Online businesses are not get-rich-quick schemes; they take time and effort. The "fast" successes that are depicted in ads are usually not as fast as they may seem. If you delve deeper, you'll find that these so-called "overnight successes" often involve years of hard work.
According to data from the U.S. Bureau of Labor Statistics, most businesses fail within their first five years. Only one in four businesses make it to the 15-year mark. That's why taking your business seriously is crucial if you want to survive and thrive in the long run.
Taking your business seriously means treating it as a real business, not a hobby or a side project. It means investing time, money, and effort into your business, setting clear goals, and developing a plan to achieve them. It also means being willing to learn, adapt, and make changes as needed.
Read Related Post
One of the biggest differences between a day job and running a business is that the income may not be stable. In a day job, you receive a steady paycheck every month, but in a business, income can fluctuate. That's why it's crucial to set up multiple streams of income, so you have a backup plan if one source of income dries up.
Setting Realistic Expectations
A common misconception about starting a business is that success is guaranteed. Many people believe that all they need is a good idea, a website, and a social media presence, and the money will start rolling in. Unfortunately, that's not how it works.
Success in business takes time, effort, and patience. It's essential to set realistic expectations and understand that building a successful business takes time. You may not see results for months or even years, and you need to be prepared for that.
Building a successful business is like running a marathon, not a sprint. It's a long-term game, and you need to be in it for the long haul. Thus, it's crucial to set realistic expectations when you're starting an online business.
One of The Keys to Online Business Success Is Having The Right Mindset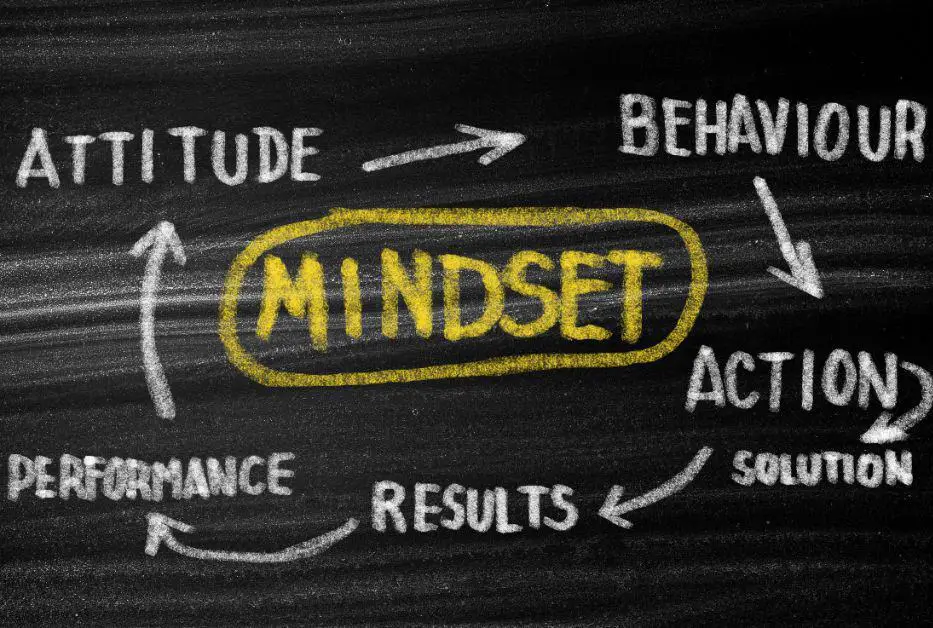 Having the right mindset or mentality is key when starting an online business. Expecting fast and effortless success is setting yourself up for failure. Instead, approach it with the mindset that it will take time to learn, practice, and improve.
Expect that it might not work out, and like any other worthwhile endeavor, it will take time, effort, and commitment. Building a strong foundation is essential for long-lasting online success.
Remember, if starting an online business were easy or quick, everyone would do it, making it an unsustainable option for earning an income. Also, even if you experience some initial success, expect obstacles along the way.
The Importance of Persistence
No business venture, whether online or not, is without its challenges. Online businesses, in particular, are susceptible to sudden changes and ever-evolving online trends.
Amazon, for example, is an online platform where people sell their products. When my Amazon business was on track, we faced some challenges such as fake negative reviews, platform issues, and shipping problems that popped up once in a while.
New challenges can be frustrating and time-consuming. However, it's essential to maintain perspective and remember that tackling new problems provides valuable experience.
Persistence is vital to succeed in an online business. With the right mindset and attitude, obstacles become growth opportunities. Learn from those who have successfully navigated similar challenges, and actively seek out new knowledge and insights.
The Importance of Commitment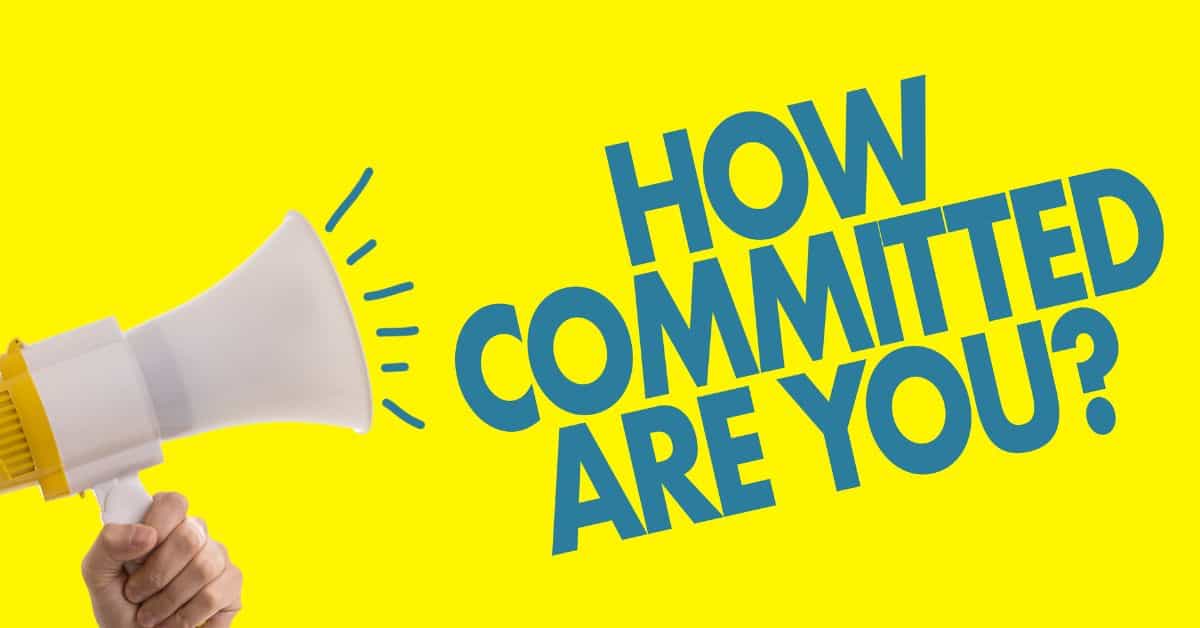 Starting and running a business, online or not, is something that requires genuine commitment. There will be times when it's not easy, and it can be challenging to stay motivated.
You must understand why you are starting the business and what motivates you to keep going. Thus, comment is another one of the keys to online business success.
Consistency is essential. Keep showing up every day, even when things don't seem to be working out. Put in the work, and have faith in your abilities. And, don't forget to enjoy the journey!
Don't Get Too Attached to the Results
It's easier said than done. However, if you are too anxious about the results or outcomes, you can miss out on valuable learning opportunities or be afraid to try out new ways of doing things for fear of failure. It's important to be mindful and take lessons from both positive and negative experiences.
When starting an online business, focus on the process and learning rather than the result. Develop strategies and systems that will help you continuously improve your skills and knowledge in the long run.
You should be willing to experiment and go with the flow. You will make mistakes along the way, but remember that those mistakes are part of the learning process.
What It Takes to Succeed
You need more than just a good idea to succeed in your online business. You need a solid plan, the right mindset, and a willingness to learn and adapt. Here are some key factors that contribute to long-term success: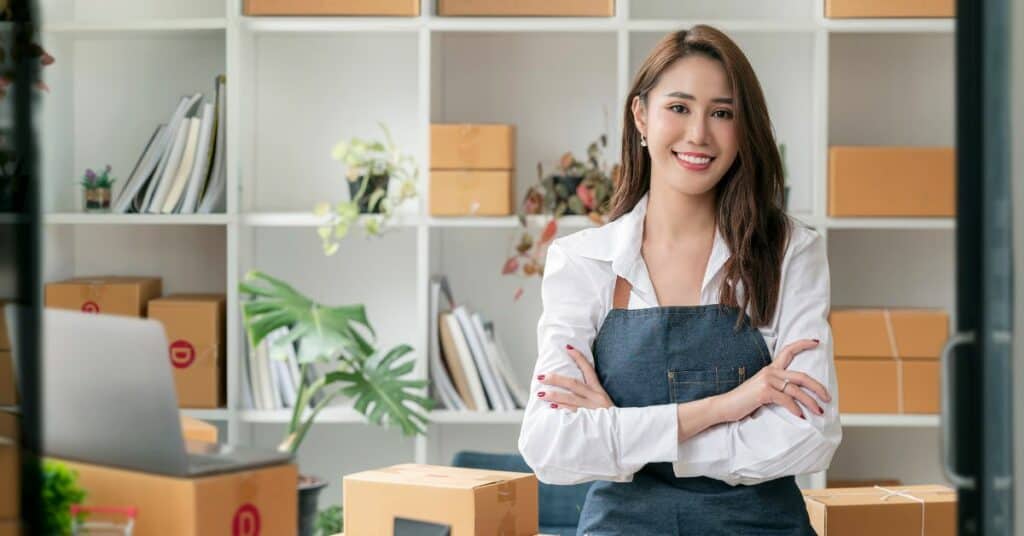 Passion and Purpose
Passion and purpose are essential ingredients for success. If you're not passionate about what you're doing, it will be hard to stay motivated when things get tough. You also need to have a clear purpose and vision for your business, so you know what you're working towards.
Hard Work and Dedication
Building a successful business takes a lot of hard work and dedication. You need to be willing to put in the time and effort, even when it's not easy. You may have to work long hours, sacrifice time with friends and family, and make difficult decisions.
Learning and Adaptability
The business world is constantly evolving, and you need to be willing to learn and adapt. You need to stay up-to-date with the latest trends, technologies, and best practices, and be willing to make changes as needed.
Resilience and Perseverance
Building a successful business is not easy, and there will be obstacles and setbacks along the way. You need to be resilient and persevere through.
So, if you're thinking about starting a business, take it seriously. Do your research, plan, and be prepared to put in the time and effort. Here are a few more things to keep in mind as you embark on your entrepreneurial journey.
Set Realistic Goals
One of the biggest mistakes entrepreneurs make is setting unrealistic goals. When you're just starting out, it's important to set achievable goals. Instead of setting a goal to make a million dollars in your first year, set a goal to make your first sale.
Once you achieve that goal, set another one that's slightly more ambitious. By setting realistic goals and achieving them, you'll build confidence and momentum.
Focus on Your Customers and Creating Value for People
Your customers are the lifeblood of your business, so make sure you're always putting them first. This means listening to their feedback, responding to their questions and concerns, and continually improving your products or services to meet their needs.
By focusing on your customers and creating value for people, you'll build a loyal following that will help your business grow.
Surround Yourself with Supportive People
Starting a business can be lonely and stressful, so it's important to surround yourself with people who support and encourage you. This could be friends, family members, or other entrepreneurs who have been through the same journey.
By having a support system in place, you'll have people to turn to when you need advice, feedback, or just a listening ear.
Embrace Failure
Failure is a natural part of the entrepreneurial journey. You're going to make mistakes, and things aren't always going to go according to plan. But instead of letting failure discourage you, embrace it as an opportunity to learn and grow.
Take the lessons you've learned from your failures and apply them to your next venture. Remember, every successful entrepreneur has failed at some point.
Stay Persistent
Persistence is key when it comes to starting a business. There will be days when you feel like giving up, but it's important to keep pushing forward. Remember why you started your business in the first place and keep that vision in mind.
Stay focused on your goals, and don't let setbacks or obstacles discourage you. If you stay persistent, you'll eventually achieve success.
Conclusion on Keys to Online Business Success
Starting an online business is no easy feat, and success doesn't come fast or easy. Understanding the importance of mindset, realistic expectations, persistence, and commitment is crucial. By acknowledging the challenges that come with online businesses and being prepared to tackle them, you're setting yourself up for long-term success. With hard work, dedication, and a positive mindset, you can turn your online business dreams into a reality.