How to Get Traffic on Your Website: 15 Proven Strategies
When you start your online business, a good, solid, and complete website is only half the battle. You still need visitors to come to your site before you can ever turn them into customers. Thus, traffic is the foundation of any business. You need to get traffic before you can get conversions. In this article, I will share with you the 15 proven strategies on how to get traffic on your website so you can attract traffic to your online business. These 15 traffic strategies will lead you towards a successful traffic strategy.
1. Use Social Media Marketing to Generate Leads and Qualified Traffic
This is the first marketing strategy you should consider, and a powerful and important one at that. Social media marketing allows you to quickly reach prospective customers, increase your credibility, and establish a strong personal relationship with your audience.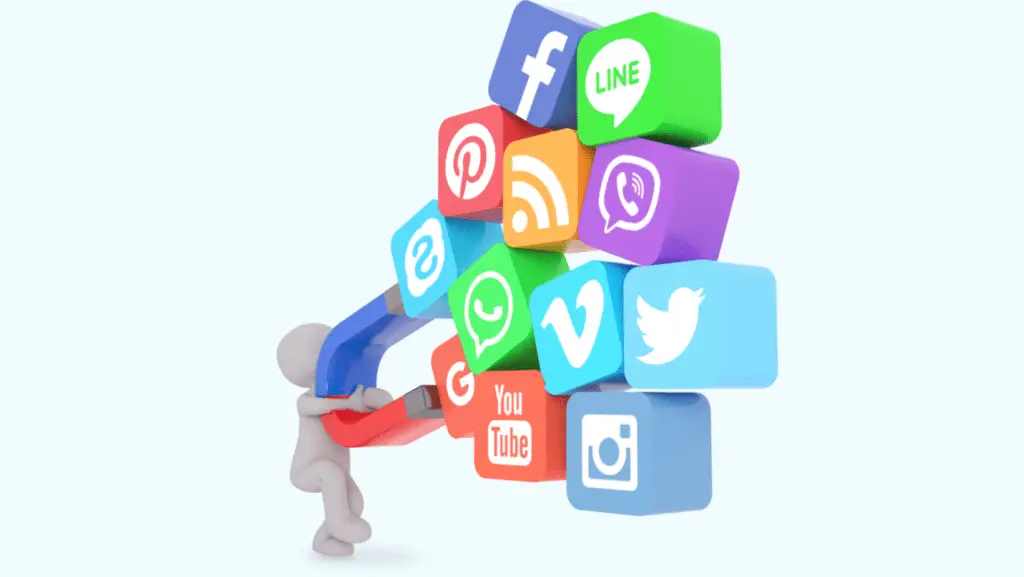 Social media marketing is an easy-to-use tool for businesses looking to increase website traffic, boost brand awareness, generate leads, and get new customers. The key to using social media to generate traffic is to post content that will engage people and bring them back to your site.
Here are some examples of the posts you should consider sharing on your social accounts: 1. Share your latest blog post or press release to attract new visitors. 2. Post photos and videos that people will want to share. 3. Create polls or contests to generate engagement. 4. Start conversations with potential customers by asking questions. 5. To start conversations and drive traffic to your website, tag other bloggers or companies. 6. Schedule your social media posts strategically.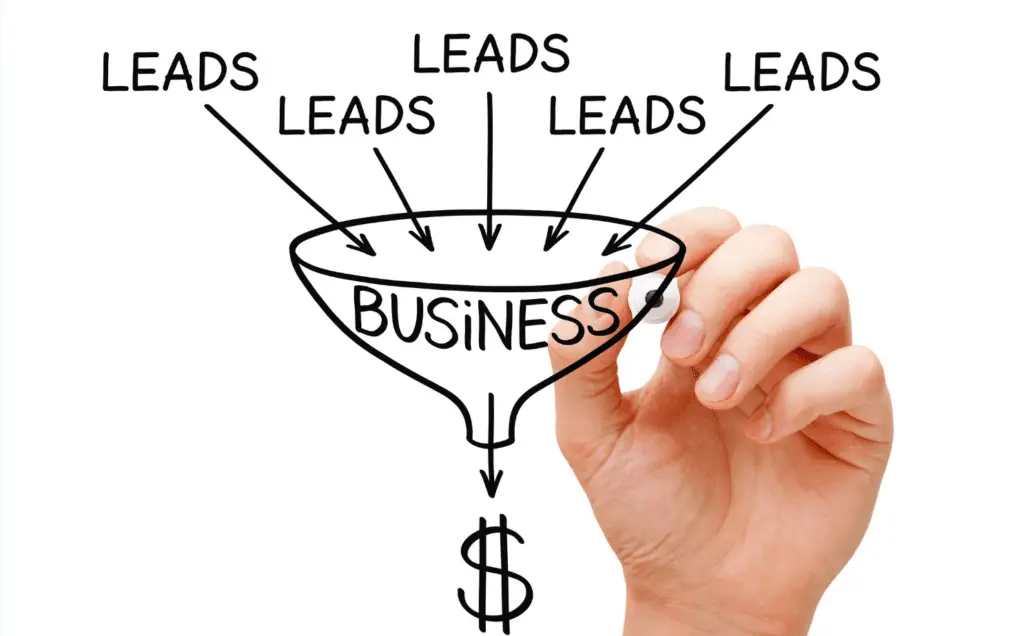 Social media marketing is a great way to increase awareness of your business, and it can help you generate leads and qualified traffic. Social media sites are free to join. Once you're there, you can connect with existing followers, reach new audiences, and engage with potential customers.
The trick to social media marketing is to figure out what type of marketing will work best for your business. What is your audience interested in? Find a way to tie what you're selling into those interests. Make sure that all your content is relevant to your target market.
2. Write Great Articles That People Want to Read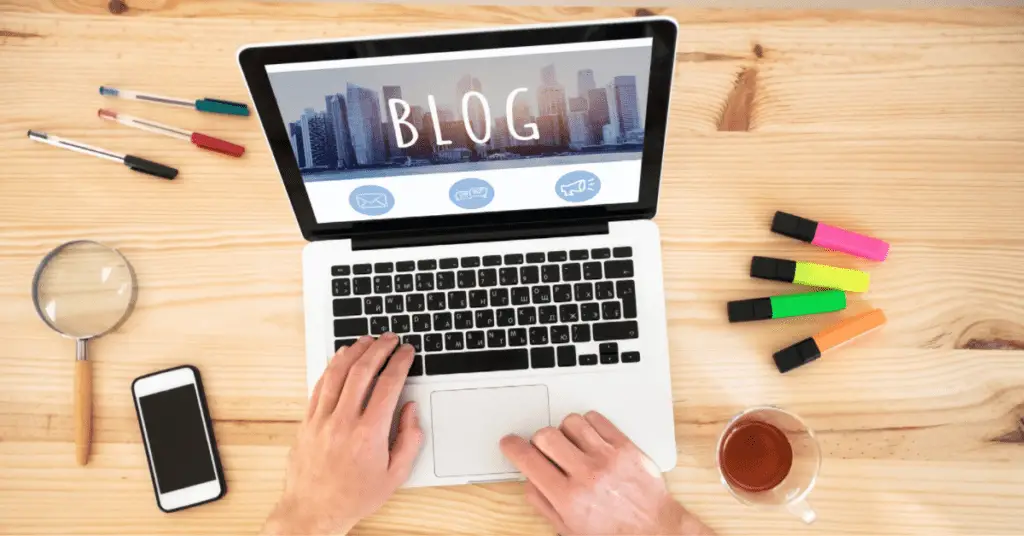 In a world where content is king, the best articles are the ones that provide value. The best way to add value is to give people something they can't get anywhere else or let people learn something they didn't already know. So if you're looking for something to write about, why not focus on topics that no one else has written about? This doesn't have to be about something completely new. It can be finding a new angle or bringing a new perspective to something that is already out there.
People will continue to read your articles because they want to learn something new. They don't need an introduction to what you have to say; they want to know what makes you unique and what makes your content worth their time.
3. Use Content Marketing to Drive Traffic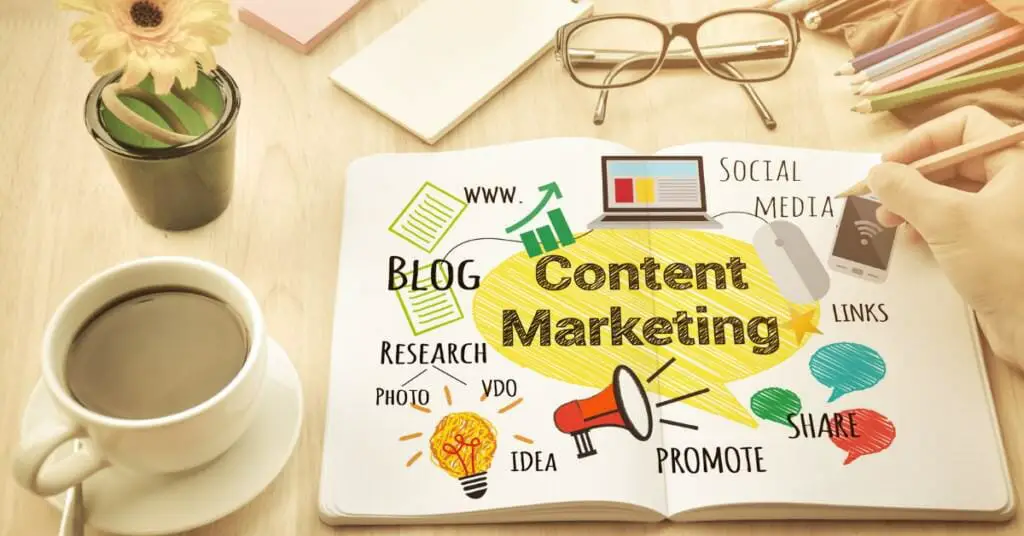 Content marketing is more than just writing a blog post. While that is the most common way content marketers approach creating content, it is just one of the many ways. Content marketing can be the difference between driving traffic and being lost in the noise.
If you can craft a post that really resonates with the people who need to see it, they will find it. Content marketing works through the channels of social media, search, email, content curation, and influencer outreach, and it's free.
Besides creating quality content for your audience, you need to understand how to market it effectively. To do this, you must think like a marketer and create content that will resonate with your potential customers.
By providing valuable content and insight into your brand, you can help your audience identify where you stand, what your value proposition is, and how your products and services can benefit them. Then, once you have identified where your audience is, you can tailor your content specifically to their needs, ensuring your message is being heard and your audience is getting the most out of your efforts.
To drive traffic and increase engagement with your site, there are two things you need to focus on: building a strong community of readers (a.k.a. content marketing), and publishing useful, shareable, and interesting content that makes people want to share it with others.
Content marketing is also about creating an online environment where people want to engage with and share your content. You should always think about what types of content you're creating, how you're sharing it, and what you're doing to create an interesting experience for your audience.
4. Write Articles or Answers for High Quality Websites that are Indexed by Search Engines
One of the easiest ways to build traffic to your site is to submit articles to high-quality websites that are indexed by search engines. This requires you to spend some time getting to know the editorial guidelines of these websites. For example, most of these sites need you to follow certain formatting standards or to include specific keywords. But, if you follow all the rules, you can get a significant amount of traffic to your website.
This also applies to answer questions people ask on reputable sites such as Quora and Reddit. Quora is a user-generated site, which means that thousands (if not millions) of people ask questions each day while Reddit is an internet behemoth and, according to Similarweb, receives around 1.5 billion visits per month.

Many high-quality websites rank well on Google because they contain quality content written for human consumption. The best content on these sites is written specifically for SEO purposes, meaning it includes keywords, is formatted correctly, and focuses on the site's mission statement. There are no tricks here. Just quality content on a site that is properly optimized.
5. How to Get Traffic on Your Website: Build Links to Other Sites
"There are two main ways in which high-quality backlinks can help drive more traffic to a website: boosting ranking and driving referral traffic."

Irina Nica, Senior Content Strategist at HubSpot
A very common mistake in SEO is to forget that link building is still important. This is often a result of working with web developers who don't understand how Google interprets links. They assume that if they're only linking to internal pages of their own site, it's all good. But that's not the case.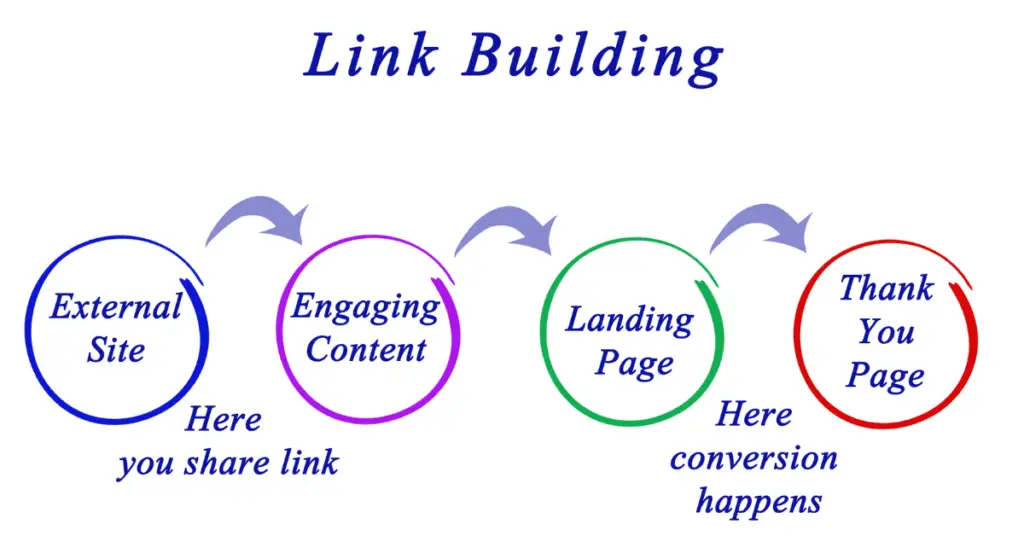 It's very important to understand how search engines view links. Besides being a "vote" for your website, links can be a way of influencing where your competitors rank. So, whether you're a small business owner or just a blogger looking to improve your rankings, understanding the importance of links is a must.
The way to build a strong foundation for your business is to create links from authoritative sites (or blogs) to yours. The key to building good quality links is to start small and build. Start with one or two well-written guest posts on a relevant topic. Don't try to get hundreds; start slow.
6. Optimize Your Website for Fast Loading
Website speed is one of the most important factors for ranking on Google. Poor website performance can lead to visitors abandoning your site and leaving you far behind in the search engine results pages (SERPs).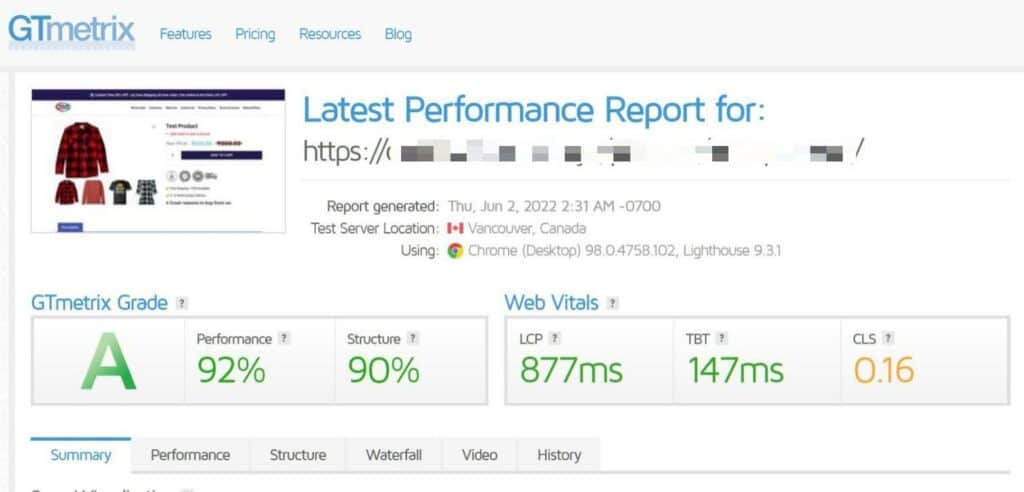 Google's John Mueller says it's important that web pages load for users in less than 2-3 seconds: That's why back in 2010 they announced that page speed is a ranking factor. You can test your own website speed with Pingdom, GTmetrix or Google Pagespeed Insights.
7. Make Sure Your Site Is Mobile Friendly
Google's new mobile-friendliness update on 21 Apr 2015 means that if you don't have a mobile-friendly website, you will not rank very high for certain queries. So make sure that you test your site on mobile devices before you submit it to Google.
If your website is not mobile friendly, customers who come across it using a mobile device might not be able to read your content and the experience will be a frustrating one for your visitors and for you. They'll spend precious seconds scrolling and clicking around your site trying to figure out what you're talking about.
When they do figure it out, they'll probably move on to a competitor's site. And if they don't find what they're looking for, they may give up and find something else instead. This can cause them to simply give up trying to access your site.
To be mobile friendly, your website should be accessible through the various smartphone browsers. You can make your website mobile friendly by using Mobile Responsive themes on your website, whether it's on Shopify or WordPress.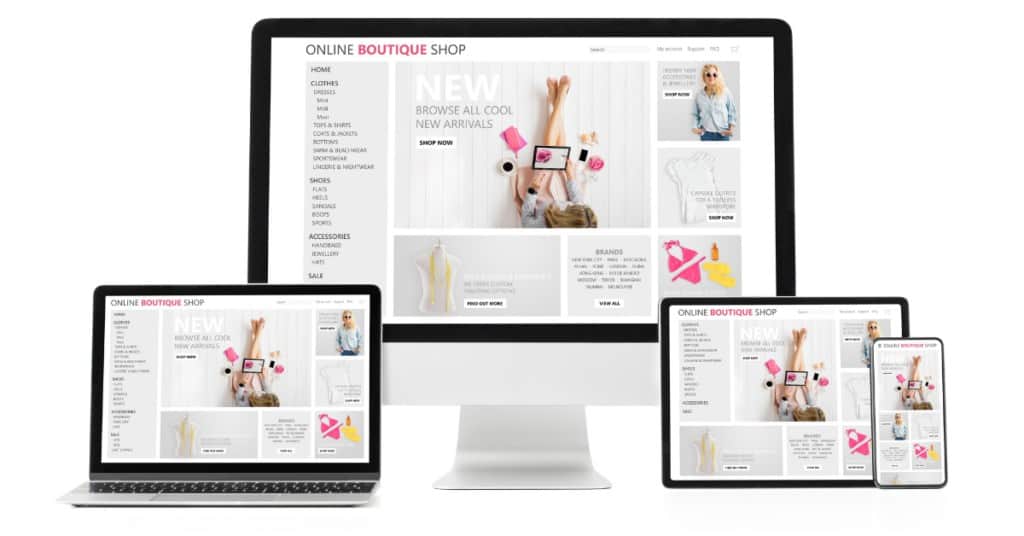 8. Write An Ezine About Your Niche and Offer A Free Report
To start with, you need a niche. If you don't have one, find one (Check out this article on how to do that). A niche is a topic that is unique and can bring you customers. Find something that you're passionate about. If you really love it, you'll do anything to promote it. Then, write an ezine about it, offer a free report and/or a free eBook.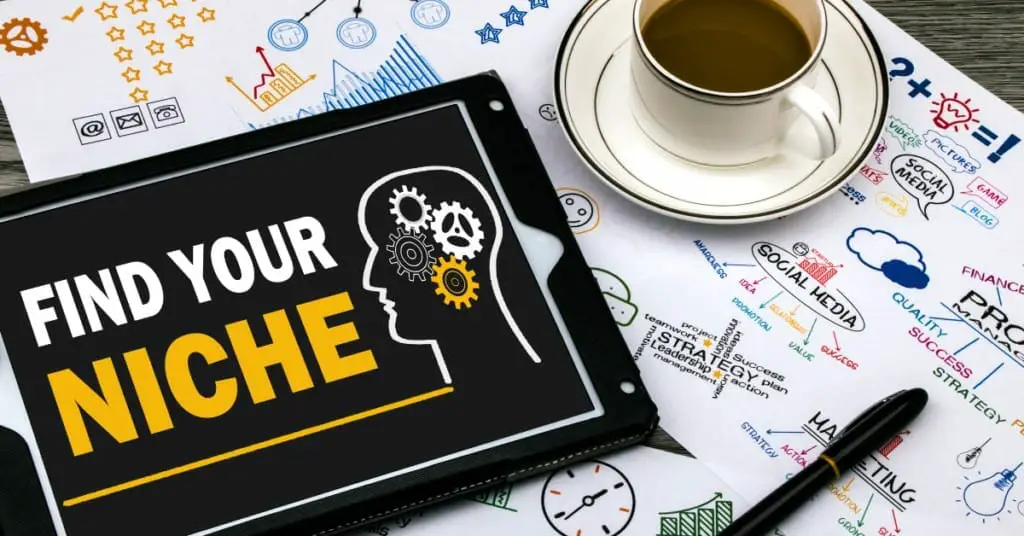 For any niche you'd like to write about, there is almost always an audience. Think about how many other people within your niche have written similar content and offer your report as a free download. This is especially important if you're writing a series of articles that cover similar topics. Don't make the mistake of thinking that because you've never written about a topic that no one else has covered, and you know more about it than anyone. You can help other people by sharing your knowledge.
Once you're ready to build your ezine, create a free report. While you can certainly offer something like a free video to get readers' attention, a report or an eBook offers something a little bit more in the way of instant gratification. You've already created the product (you wrote it!), so all you need to do is sell it. You can get an idea for what your eBook should be about by writing down three things that you really enjoy doing and think others might enjoy as well. Then, write about them.
9. Create a Viral Video
More and more social media platforms are also placing more importance on video. For example, Facebook, Instagram and TikTok. Most people have probably seen a viral video on Facebook and thought to themselves, "I wish I could make something like that."
For example, one of the other top viral videos from YouTubeis Charlie bit my finger – again! It was uploaded in May 2007 and has 886 million views and 2.7 million engagements.
What makes this video viral? Let's start with the basics. The video is adorable and funny, which makes people smile and laugh, which makes them want to share it. Also the video is short — only 56 seconds long. The short length keeps people engaged, but it's also why the video has been shared so often and continues to grow in popularity.
Viral videos don't need to be fancy. The point of viral videos is to get attention, so it's best to focus on making something cool. While video marketing is still new for many businesses, there are some tried-and-true tips to create a viral video.
You might say that it takes a lot of work to make a viral video. But, if you follow our steps, you can make one that will go viral and be seen by millions. 1) Think about what will create a viral video. 2) Write down what you want to say. 3) Write down what kind of content you should have in the video. 4) Figure out what visual style is most appealing to you. 5) Set up a camera and tripod. 6) Get yourself into a comfortable position. 7) Say the words. 8) Hit record. 9) Wait for the right moment. 10) Repeat step 7 until you reach the end.
10. Use Video Ads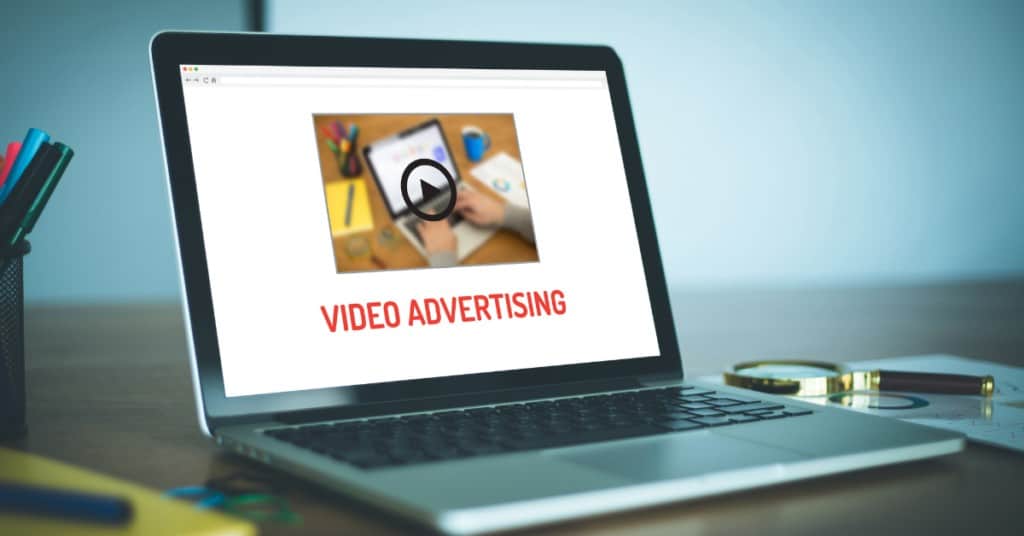 This is the paid version of using videos. Most experts agree that there's no better way to show the value of a product than with video. It's much more difficult for customers to pass up a short, entertaining video ad than a longer written description. And the better the video, the higher the conversion rates the ad receives.
"Video ads," or videos embedded in web pages, are an under-used form of advertising. They're advertisement that appeals to the human desire to feel like you're part of something bigger. YouTube is watched by 1 billion people per day, so even catching a small percentage of those views can be significant.
There are many ways to incorporate video ads into your ad strategies, but the most effective method is to use video ads to drive traffic and conversions. Video ads are also great for helping customers navigate your website.
11. Grow Your Email List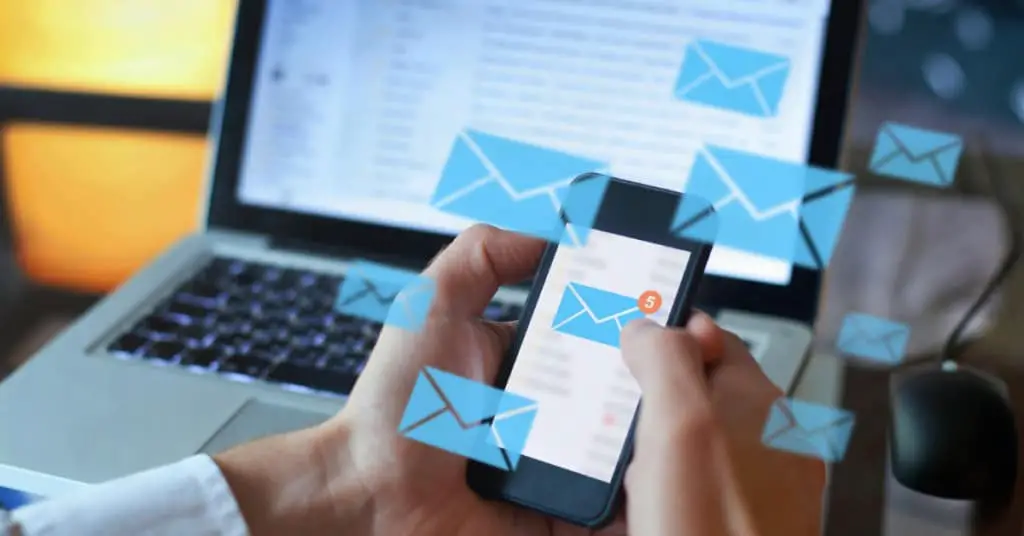 You can get more traffic to your website by leveraging on emails (which are virtually free) and building your own email list. How to grow your email list? By giving away free content! If you're interested in growing your email list, your strategy should include creating new free content and offering it to potential subscribers.
This content can come as blog posts, emails, or videos that you share on social media. The easiest and fastest way to grow your email list is through content marketing, so don't be afraid to give away free stuff to grow your list.
The goal is to grow the number of email subscribers you have, and keep growing them. You don't have to do anything differently for marketing your business via email. However, you will need to have a plan to nurture those relationships over time.
To build a strong, loyal following, you need to provide your subscribers with something of value. Make sure that your content is useful to your audience. And don't be afraid to share great deals or exclusive offers. Don't forget to offer incentives, such as a freebie or discount, for subscribing to your emails.
A popular email marketing strategy is the "newsletter". Many businesses will use their newsletter to share important information about their business, or will include a survey or two to gauge interest in their services. These sorts of emails are often used to build trust and relationships between businesses and their customers.
12. Market Your Products through Webinars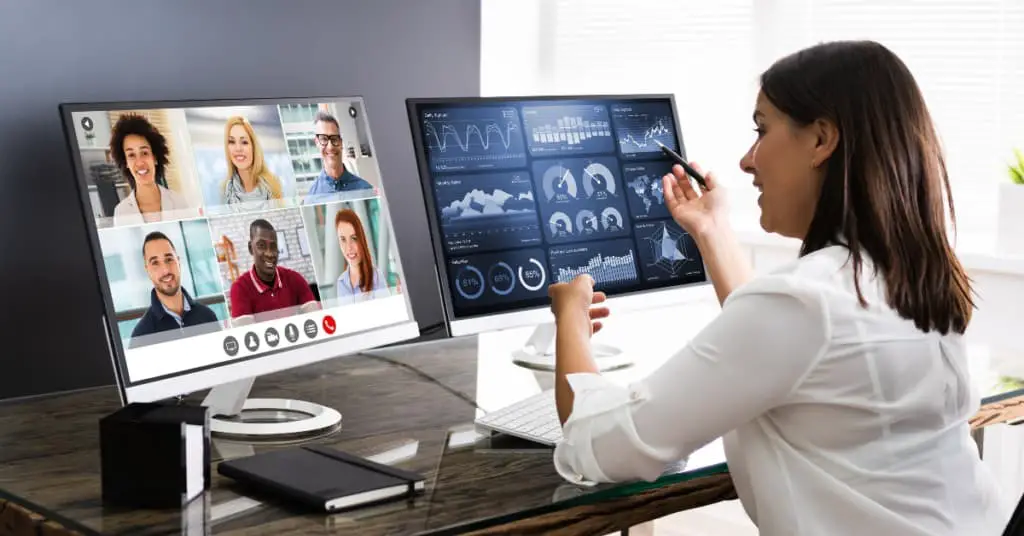 You may not realize this, but webinars can be just as effective as a face-to-face sales meeting. Not only does a webinar offer potential customers a live demonstration of your product or service, but it can also help them understand the problems that your product solves, while allowing you to see how it works in real time. And when people who aren't in your audience can watch you demo, it gives your company a competitive advantage.
This is one of the most important steps for a company to take to grow. When you can sell directly to your customers through webinars, you can reach people who wouldn't otherwise be aware of your products or services. Once you use this strategy, you'll find yourself getting requests from your current customers to host webinars about your company or industry.
One way to market products through webinars is to provide content and then link to webinars that apply to your audience. Then, tell people about your webinar, and when the webinar goes live, people who have signed up to receive email updates will get an alert for it. You can also set up a series of prerecorded videos or audio recordings for people who want to listen to the webinar online later.
13. Do Not Ignore The Power of Free Trials
If you're trying to sell anything over the Internet, don't ignore the power of FREE. Free trials are a powerful tool in the arsenal of the marketing professional. When it comes to getting potential customers in the door, it's difficult to gain the attention of a customer who has never experienced a particular product or service. A free trial allows consumers to experience your brand without committing to a purchase, giving you a chance to gain a new customer.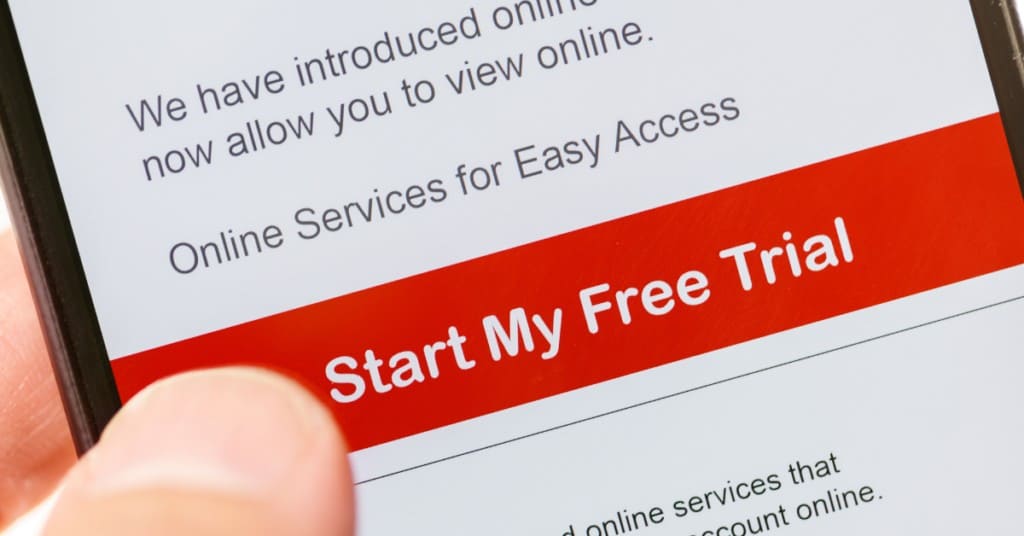 If you want to increase your traffic, give it away. The more people you give a trial to, the more likely they are to buy from you. With all the tools and techniques available online today, it's hard to compete on price alone. But, with a free trial, you can set yourself apart from the competition. You'll increase the chances of them signing up for your service or paying for it because they'll see firsthand that your service or product is worth the money.
You can use this technique for any kind of business—from a physical store to a website or an app—and there's no magic number of days that you should offer it. Many software companies have used this freemium model to let people try out their products. This allows them to quickly gain market share and potential customers.
There are many online tools that can help run a giveaway. For example, Vyper, Kingsumo and Rafflecopter are some of them.
14. Use Online Classifieds
To sell online and bring more traffic to your site, you need to use online classifieds. It may seem counterintuitive to those who are more familiar with traditional business models, but it works. Why? Because when you put up a listing in a local classified, your ad is there for everyone who lives in that town to see.
People in other towns can still find your business, but only if they happen to drive through your area. Once they land on your website, the same is true: they can visit your site, read your product description, and decide whether they want to contact you.
This isn't your average classified ad. Instead of posting a "real" ad that gets filled quickly and gets no response, take advantage of the free online classifieds. These are sites where businesses or individuals who need a product or service can post an ad for free.
Online classifieds can be very useful for you because people who are looking for certain services are more likely to see your ad. Also, if your business is seasonal or has limited availability, an online classified ad could be your best bet.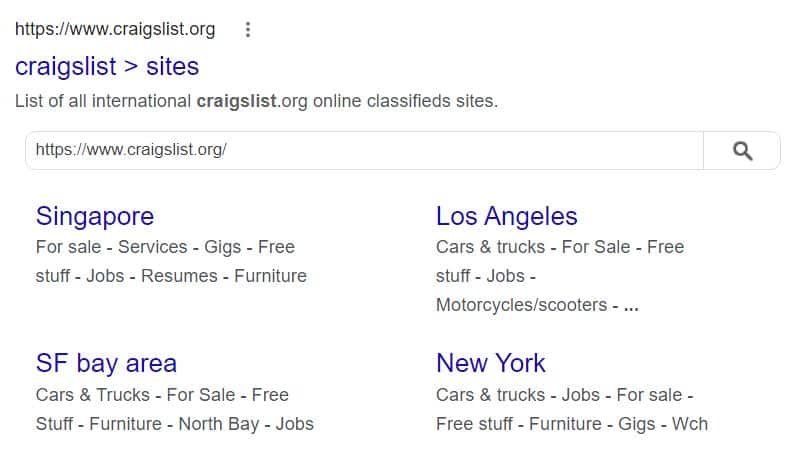 Online classifieds have evolved a lot over the last 10 years. Craigslist used to be all about free stuff, but they've come around and now people use the website to sell everything from used cars to art. Sites like Craigslist are still useful and can provide some great leads, but you can use the power of online classifieds to your advantage. By targeting businesses that could be potential clients and prospects, you can use them as a way to connect with professionals who may need your products or services.
15. Run Paid Ads and Promotions
While you might be hesitant to run ads or promotions on your blog for fear that it will cost you traffic, it's important to remember that people who click on your ads and promotions will ultimately visit your blog. These people are already on the journey toward conversion, so they're more likely to buy.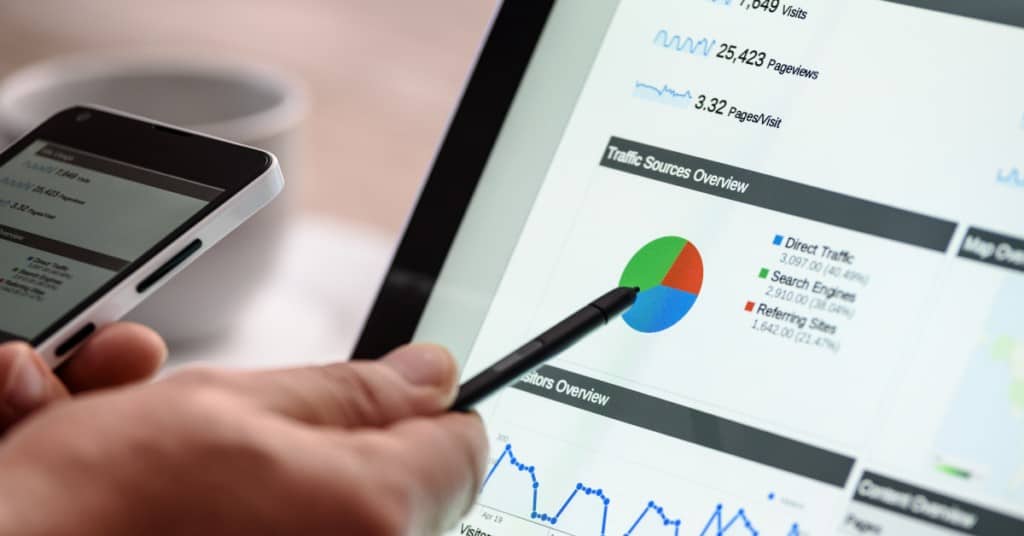 Running paid ads on Facebook and Instagram can help with increasing brand awareness, generating leads, and building awareness. These ads appear at the top of the News Feed and include content, offers, promotions, and even brand messaging.
Based on data from WordStream, the average CPC (cost per click) on Facebook is $1.72 across all industries. Of course, the actual CPC varies depending on the industry and competition as it's based on a bidding system.
Google Adwords offers many ad types that you can use to drive traffic to your website and sell your products. Ads can be displayed on any site, including blogs, social networks, news sites, and so on. There are even ways to set up ads on mobile devices.
PPC is a type of search advertising that requires advertisers to pay for the visibility of their ads in search results. The ads are displayed next to organic search results, which are usually paid for by the advertiser rather than the publisher. PPC is advertising through paid search platforms such as Google AdWords. These ads show up at the top or bottom of Google searches, or in sponsored listings.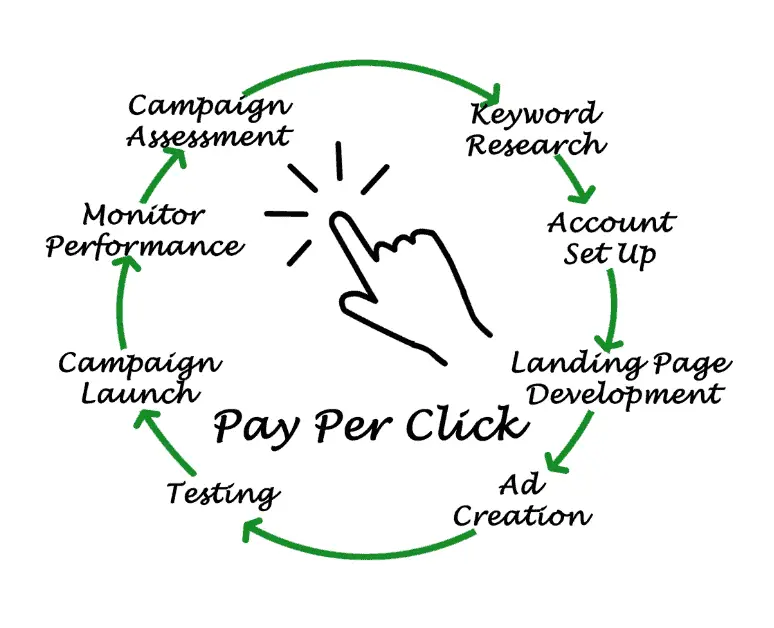 This is another very effective strategy for getting traffic to your website and growing an online business quickly if you don't have the time or resources to put into SEO (search engine optimization). There are several advantages to PPC over SEO: PPC ads only appear on search engines when you place an ad; SEO needs a lot of effort, and even with all the tools available today, it is still not guaranteed that you will rank on page 1 of Google.
Additionally, PPC allows you to target specific keywords for which you want to advertise, while with SEO, you would have to research what keywords your audience searches for to come up with a strategy. PPC advertising is also cheaper than SEO, which makes it easier for you to start an online business and get results from day one.
The most important thing to remember about PPC is that it is a last resort. Even if you do have good traffic and are willing to spend money on it, there is always someone else who has spent a lot of money on it and is getting better results.
You need to have a plan to get traffic and convert it into customers
If you're serious about selling online, you need to have a plan to get traffic and convert it into customers. You can select from the 15 methods on how to get traffic on your website listed above those that you would like to adopt, whether it's using paid advertising methods (like Google Adwords), free advertising methods (like Content Marketing through Social Media. These methods are all viable options depending on your budget and your goals.
Start by figuring out what your audience needs. You have to understand the problems your audience faces. Once you have that figured out, you can move on to finding ways to address those problems. Whatever the topic is, you need to find ways to write about it that your audience will enjoy.
After that, you can share your articles on various platforms such as social media websites, online forums, and blogs. If you have a website of your own, you can publish your articles there as well. If you want to drive traffic to your site, you can post your article links on your Facebook page or Twitter feed. When you post your articles on social media sites, make sure that you put them in the right places. You want your articles to be visible on all of your social media platforms.
Conclusion 
In conclusion, when it comes to online marketing, you need traffic to make money. With the internet being what it is today, this has never been truer. If you have a website, you are now competing for attention against thousands of other websites all fighting for the same amount of attention. This means that it is only going to get harder to attract attention to your website and to convert visitors into customers.
The solution? There are many ways to increase traffic to your website. I've shared in this article 15 proven traffic strategies on how to get traffic on your website that will attract traffic to your website and convert it into customers. Make a plan today to get the traffic and convert it into customers!